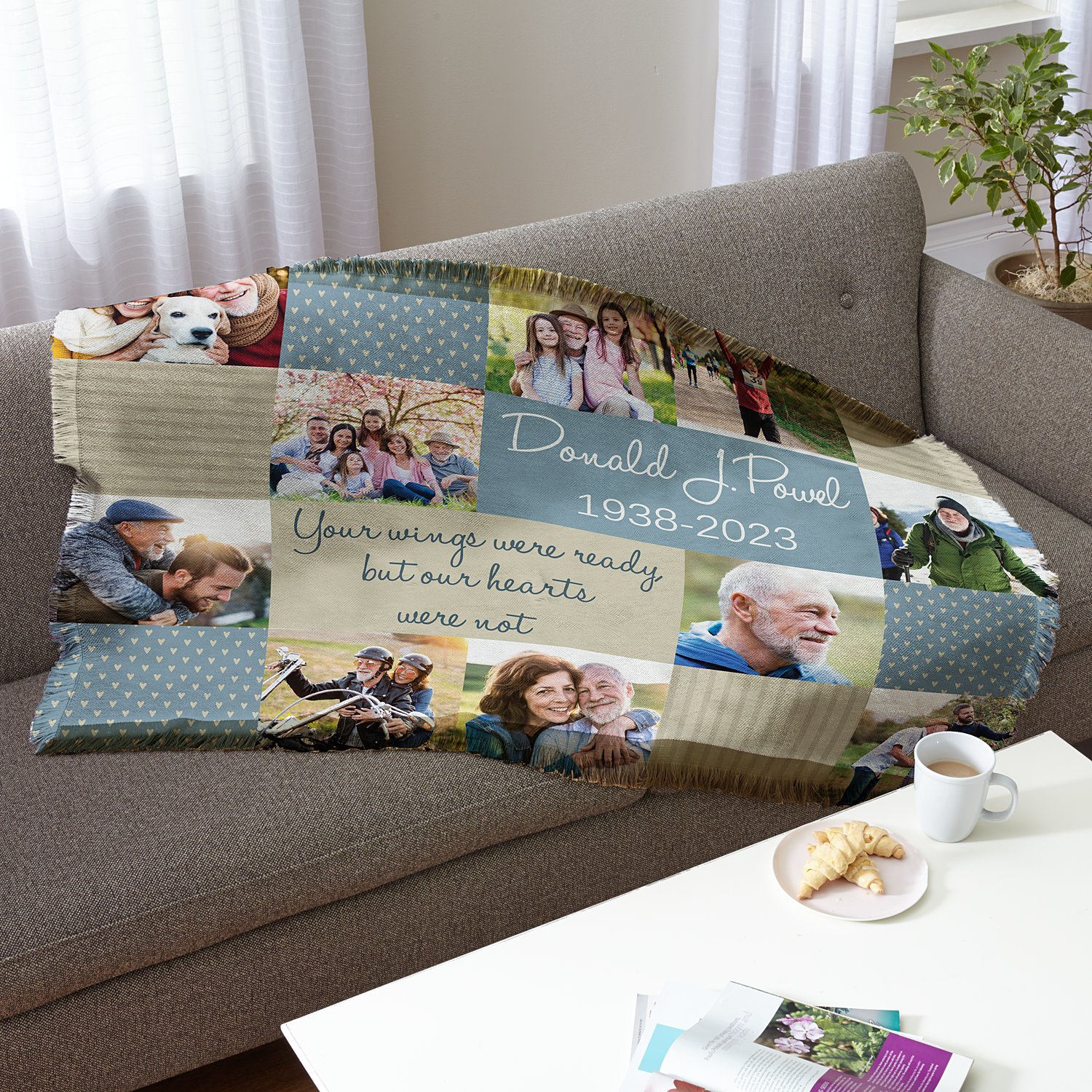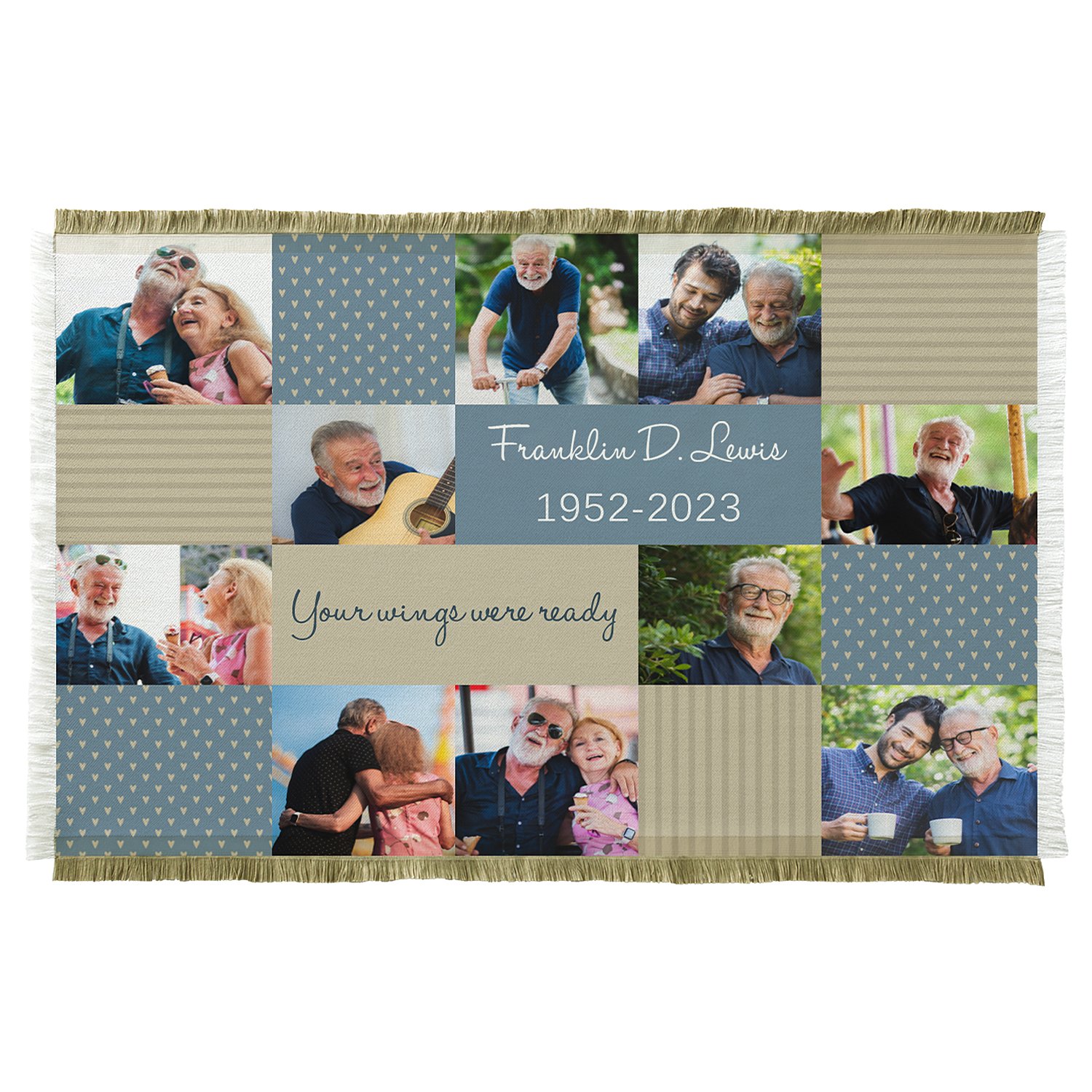 Wrapped in Memories Photo Memorial Personalized Blanket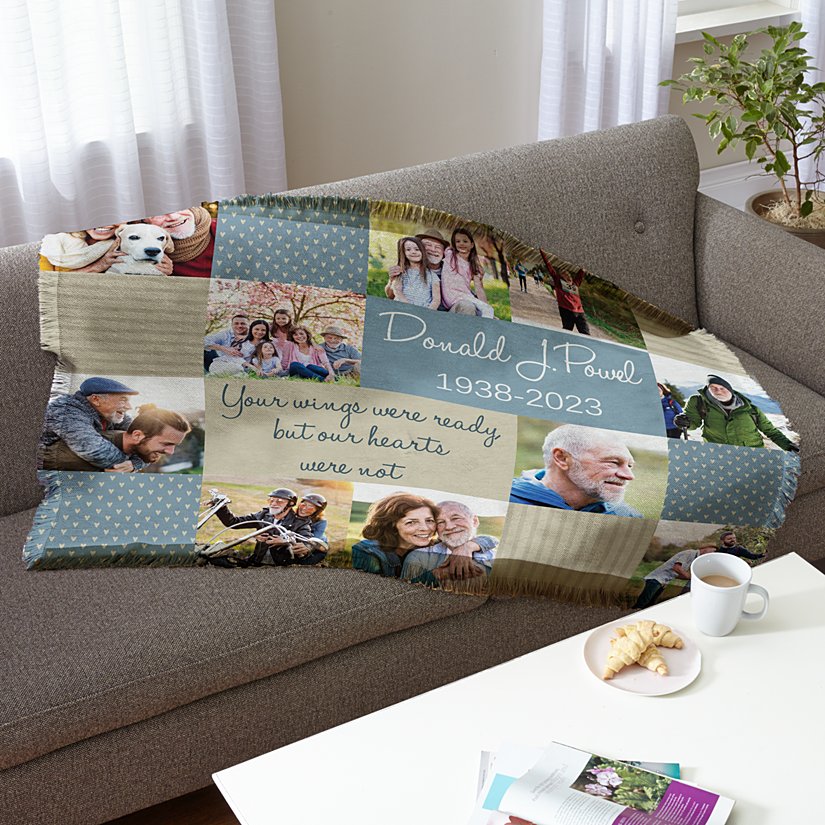 Product Description
Give someone who's mourning a gift that feels like a hug from a lost loved one. They'll wrap themselves in cherished memories for years to come.
Create a legacy of comfort with 10 cherished photos
Thoughtfully personalize top with any 2-line message, name or date, up to 20 characters on each line
Personalize bottom with any 3-line message, name or date, up to 30 characters on each line
Made of super soft cotton poly blend
Measures 42"x60"
Machine washable for easy care
New

Wrapped in Memories Photo Memorial Personalized Blanket
Personalized with care in the USA
PERFECT GIFT GUARANTEE Your personalized gift is a unique and lasting way to honor your loved one. We'll make sure you're 100% satisfied, or your money back.
Give someone who's mourning a gift that feels like a hug from a lost loved one. They'll wrap themselves in cherished memories for years to come.

Create a legacy of comfort with 10 cherished photos
Thoughtfully personalize top with any 2-line message, name or date, up to 20 characters on each line
Personalize bottom with any 3-line message, name or date, up to 30 characters on each line
Made of super soft cotton poly blend
Measures 42"x60"
Machine washable for easy care