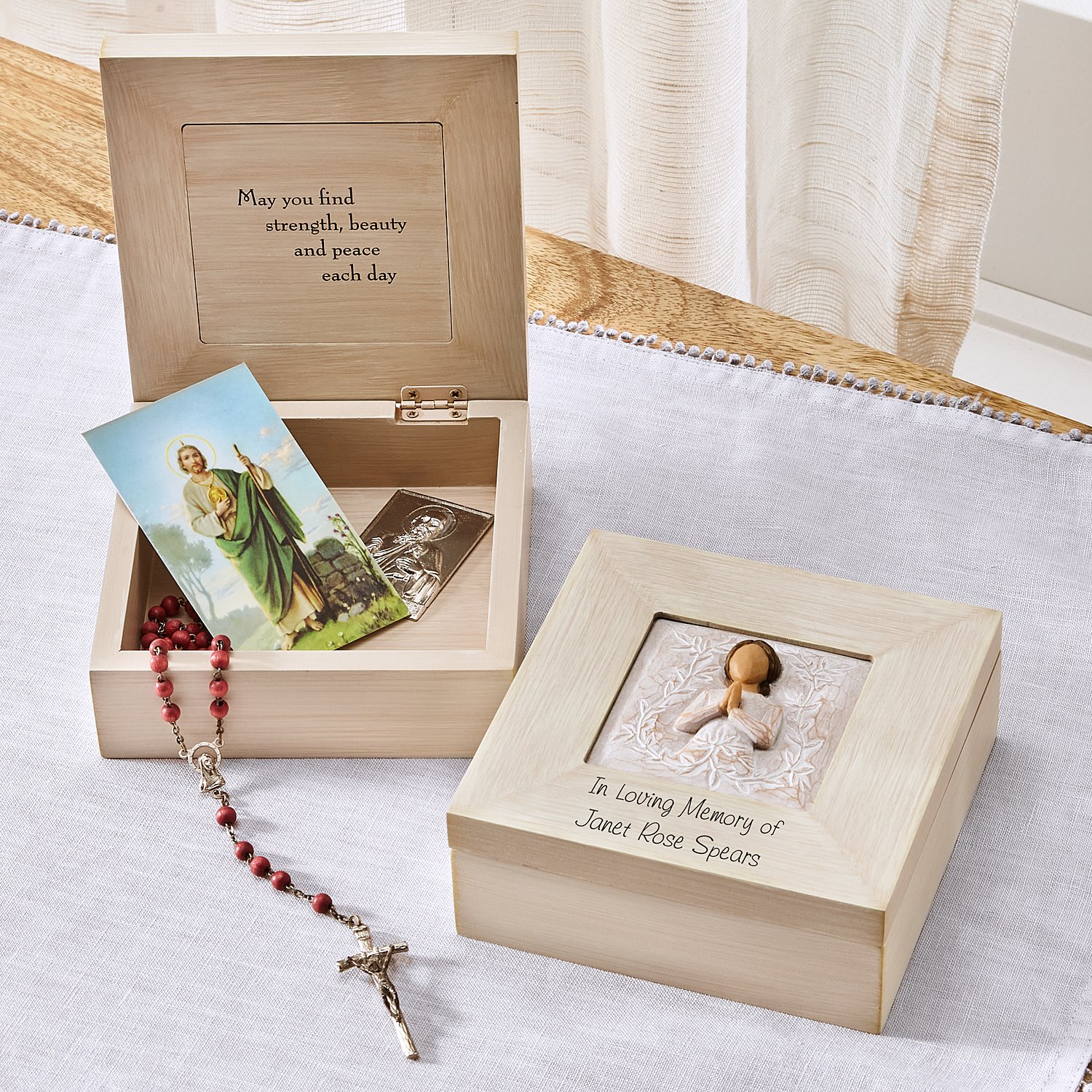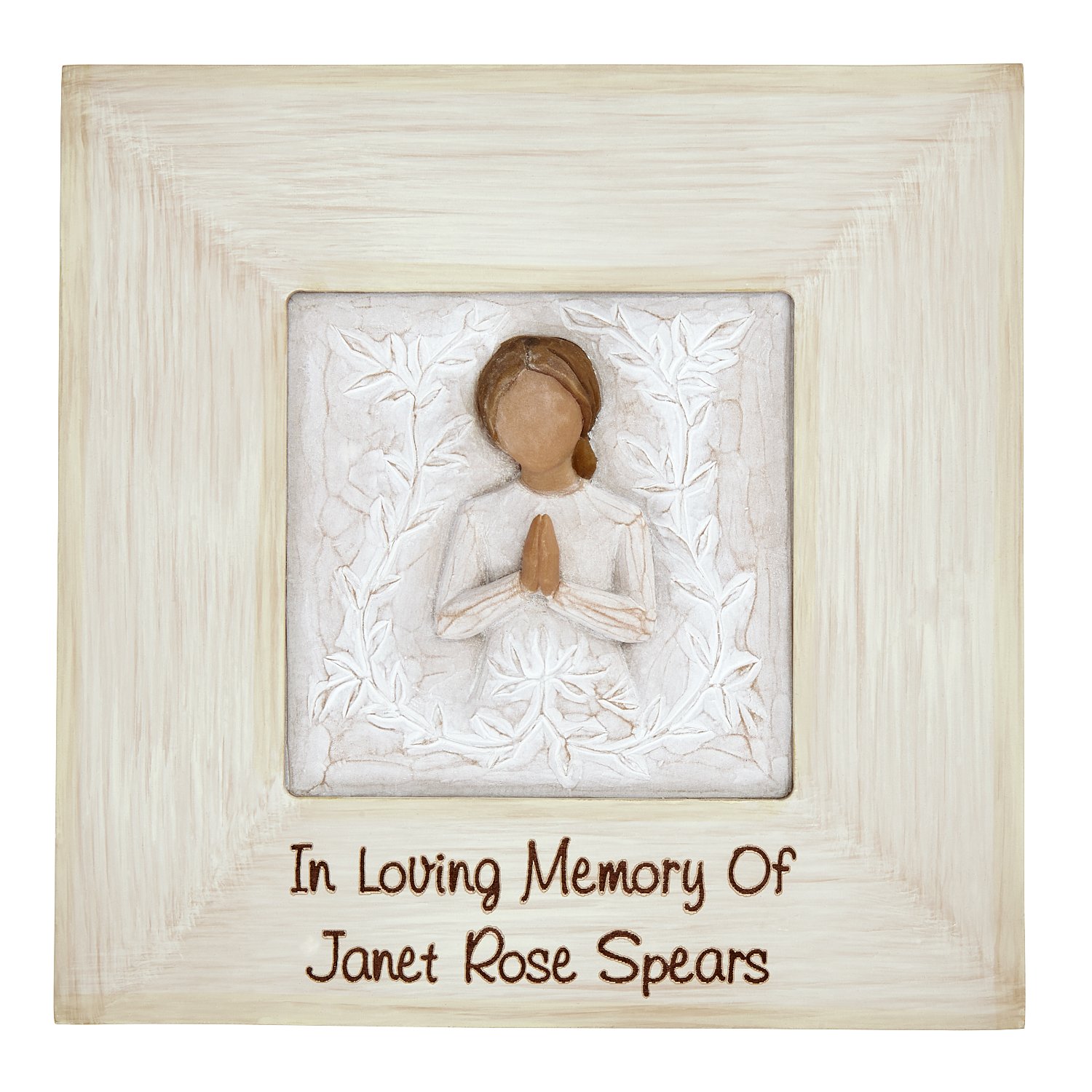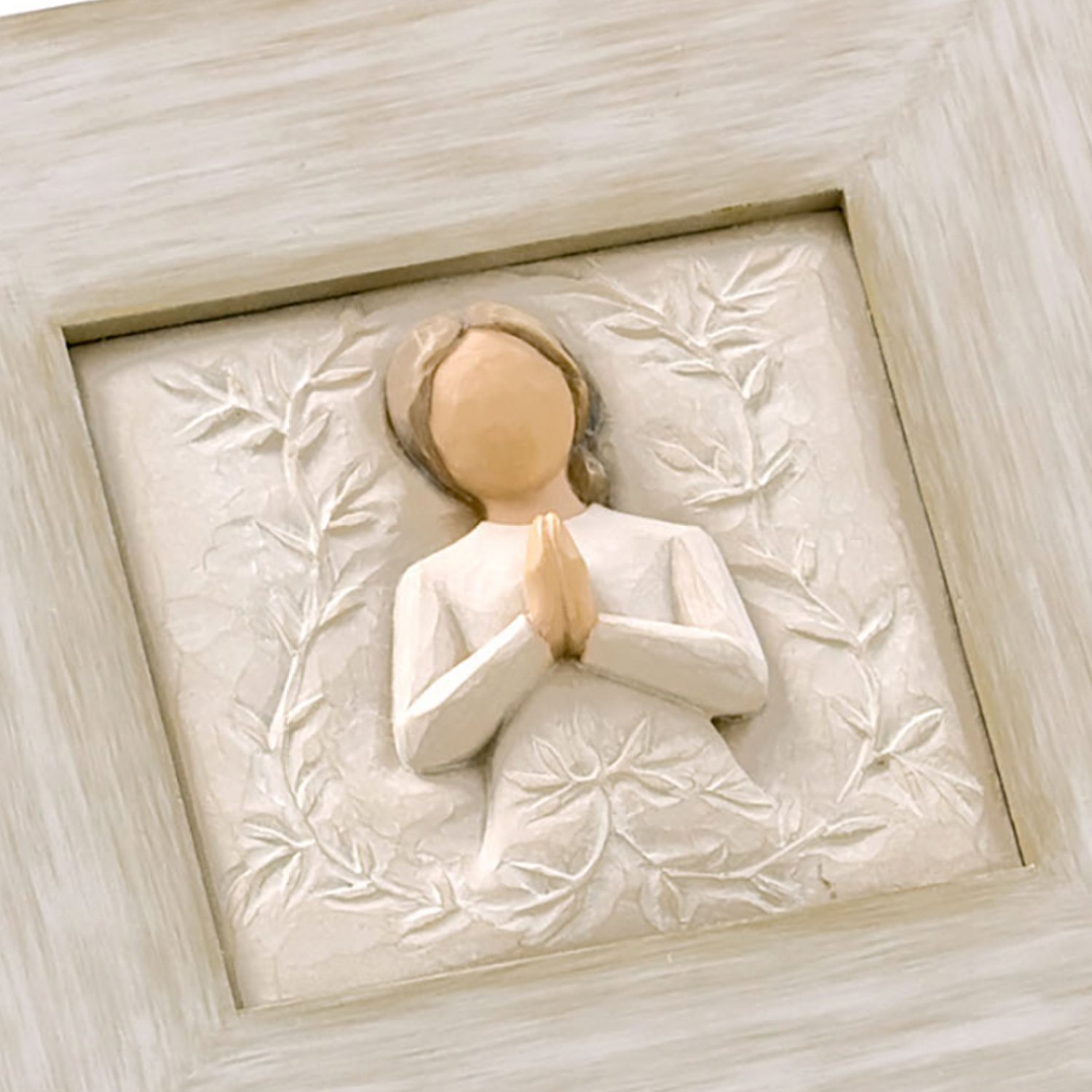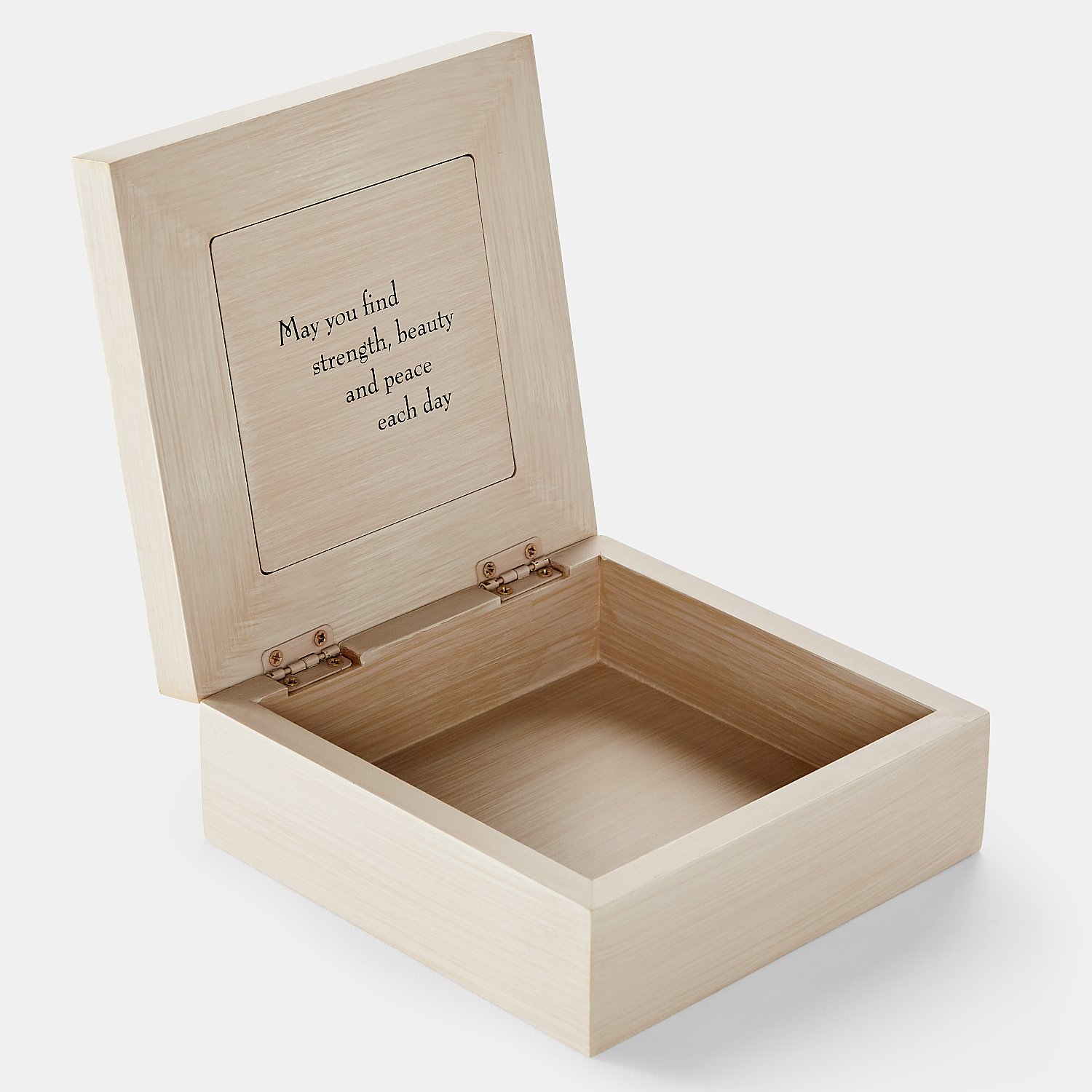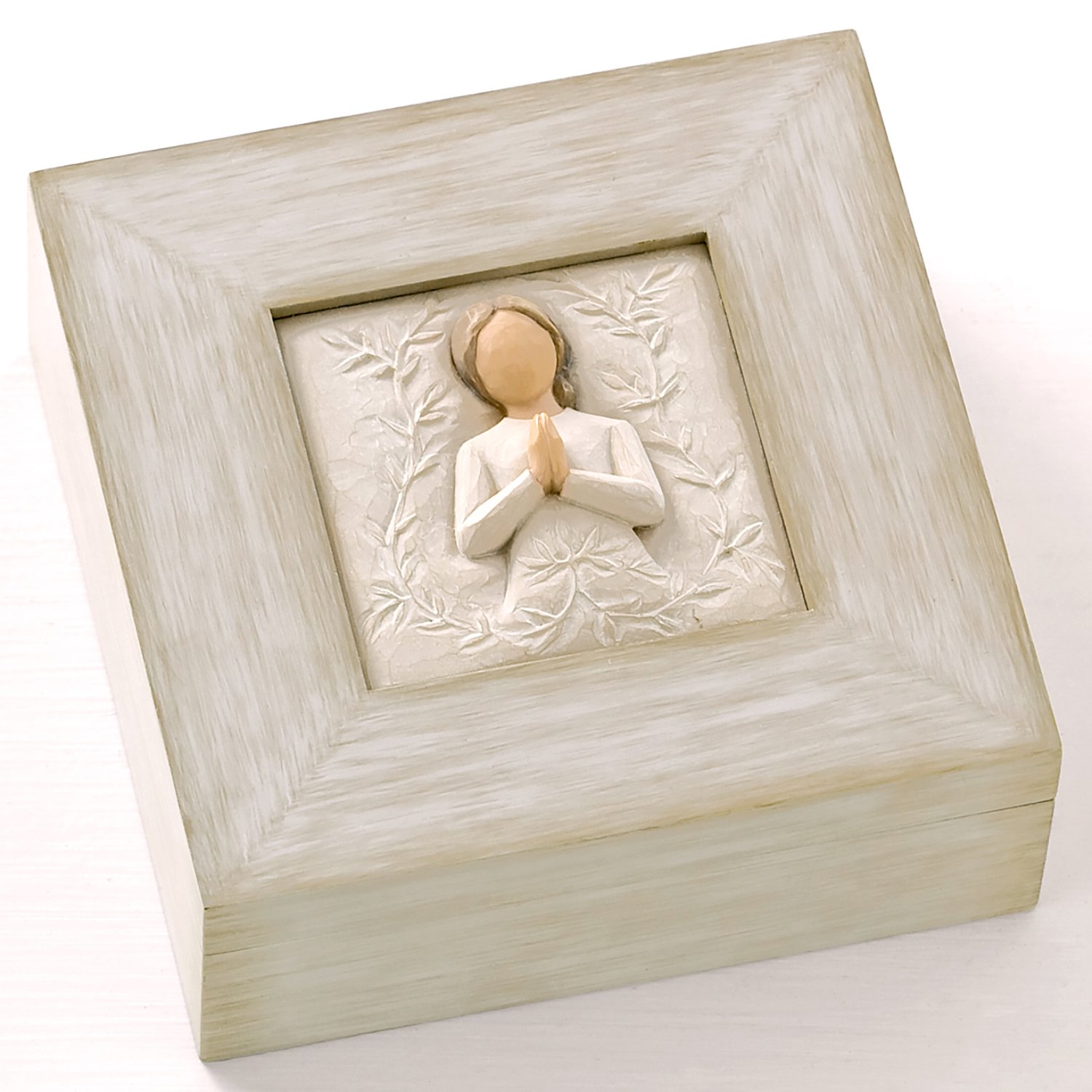 Willow Tree® Angel Memorial Personalized Keepsake Box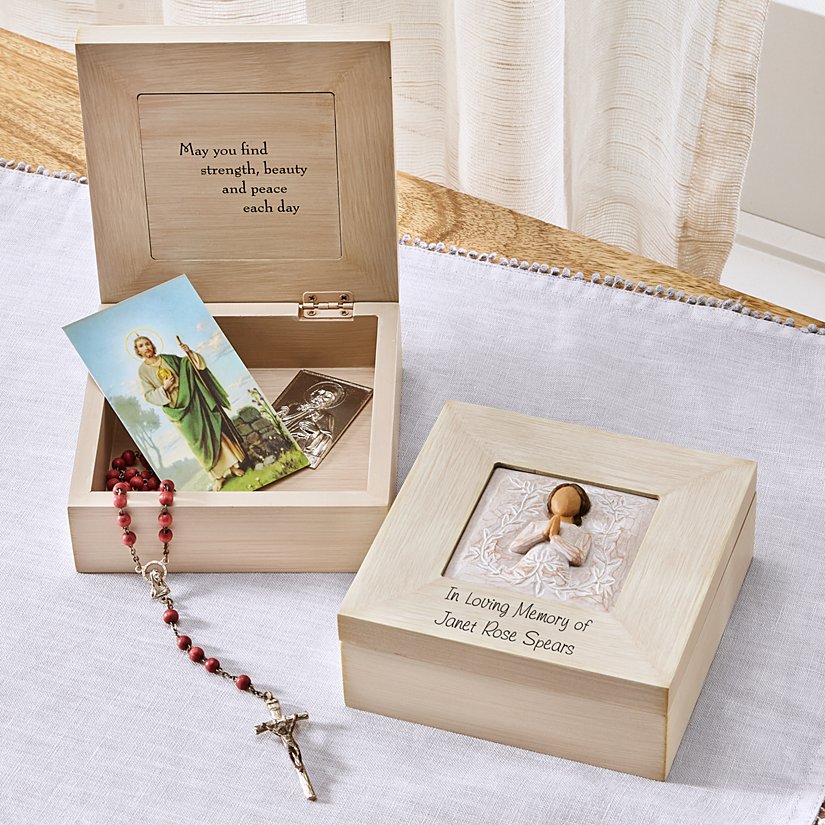 Product Description
Fill this keepsake box with meaningful treasures that will make their memory live on. Artfully designed and crafted with care to hold photos, mementos and other cherished keepsakes.
Beautifully immortalize their memory with any 1- to 2-line message, name or date, up to 25 characters on each line
The sentiment "May you find strength, beauty and peace each day" is written inside on the lid
Finely crafted, hand-painted wood box with bas-relief carving on lid
Measures 5"Lx5"Wx2"H
New

Willow Tree® Angel Memorial Personalized Keepsake Box
Personalized with care in the USA
PERFECT GIFT GUARANTEE Your personalized gift is a unique and lasting way to honor your loved one. We'll make sure you're 100% satisfied, or your money back.
Fill this keepsake box with meaningful treasures that will make their memory live on. Artfully designed and crafted with care to hold photos, mementos and other cherished keepsakes.

Beautifully immortalize their memory with any 1- to 2-line message, name or date, up to 25 characters on each line
The sentiment "May you find strength, beauty and peace each day" is written inside on the lid
Finely crafted, hand-painted wood box with bas-relief carving on lid
Measures 5"Lx5"Wx2"H