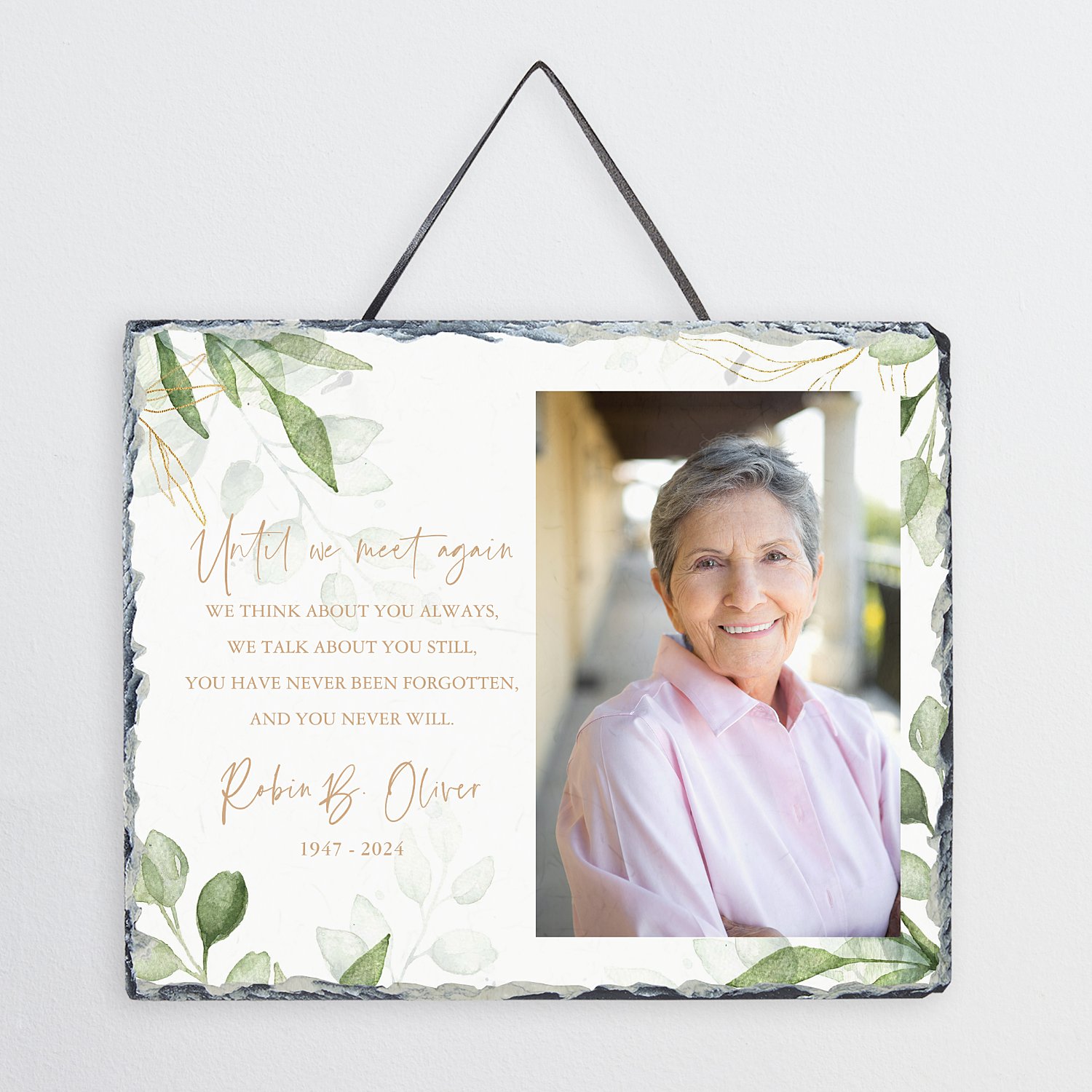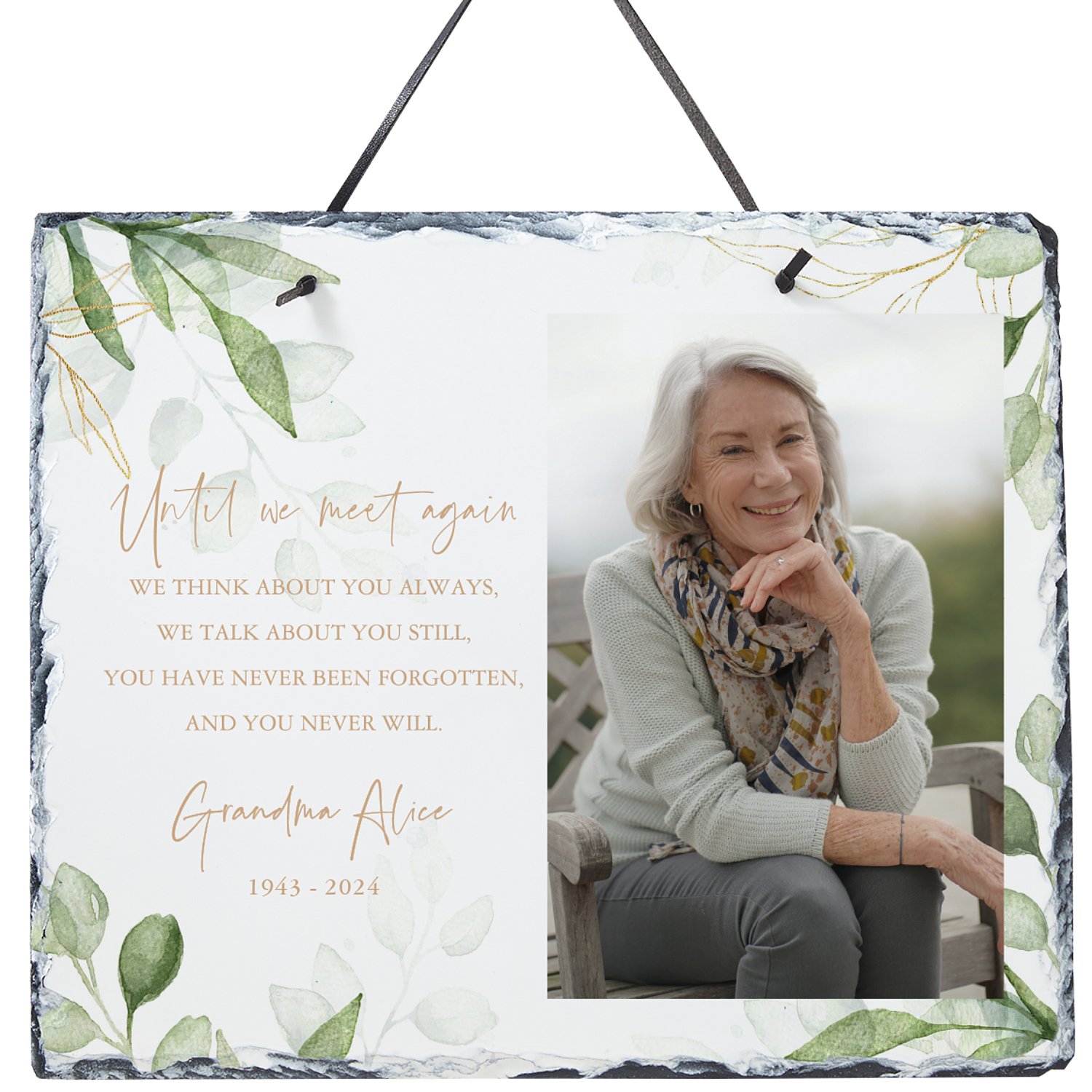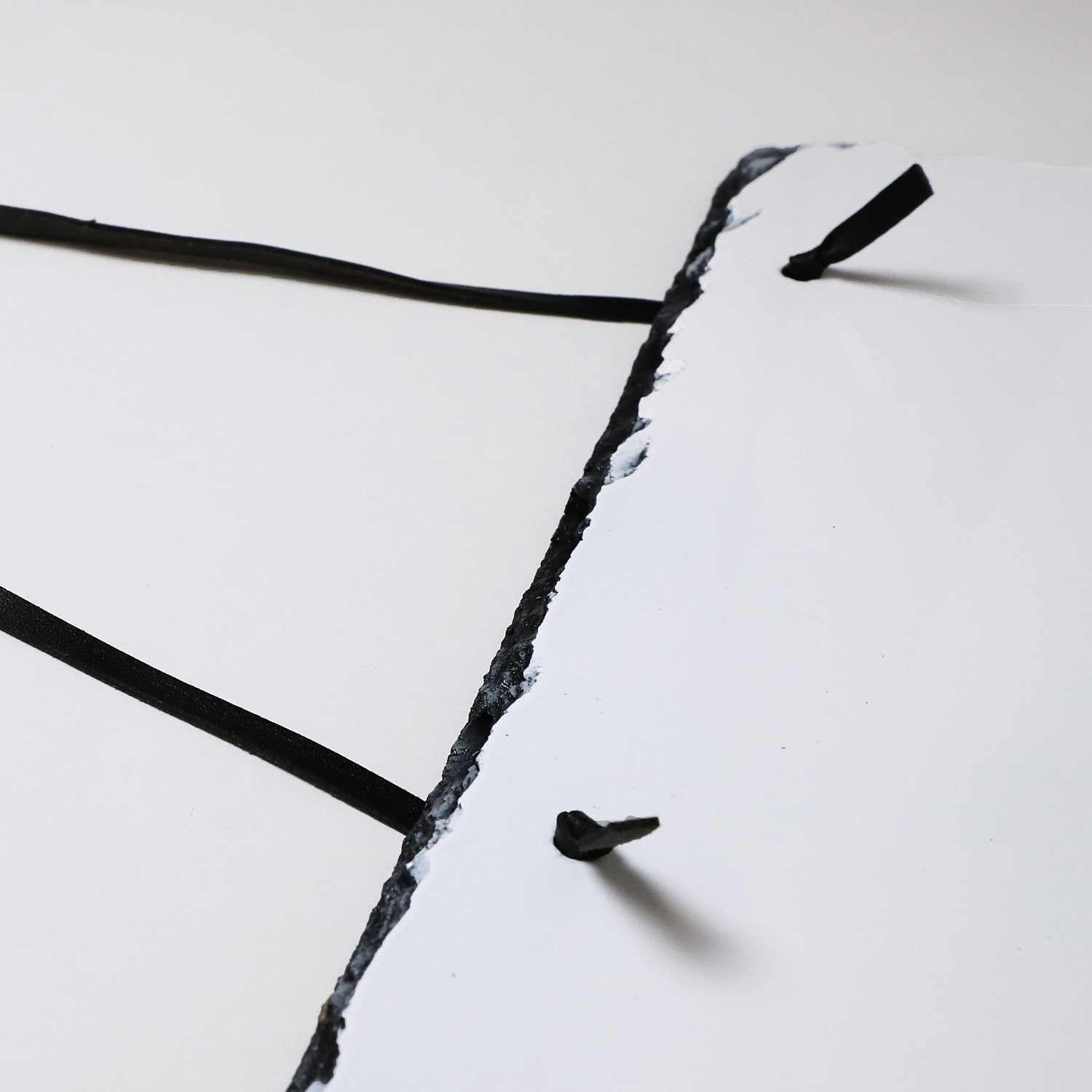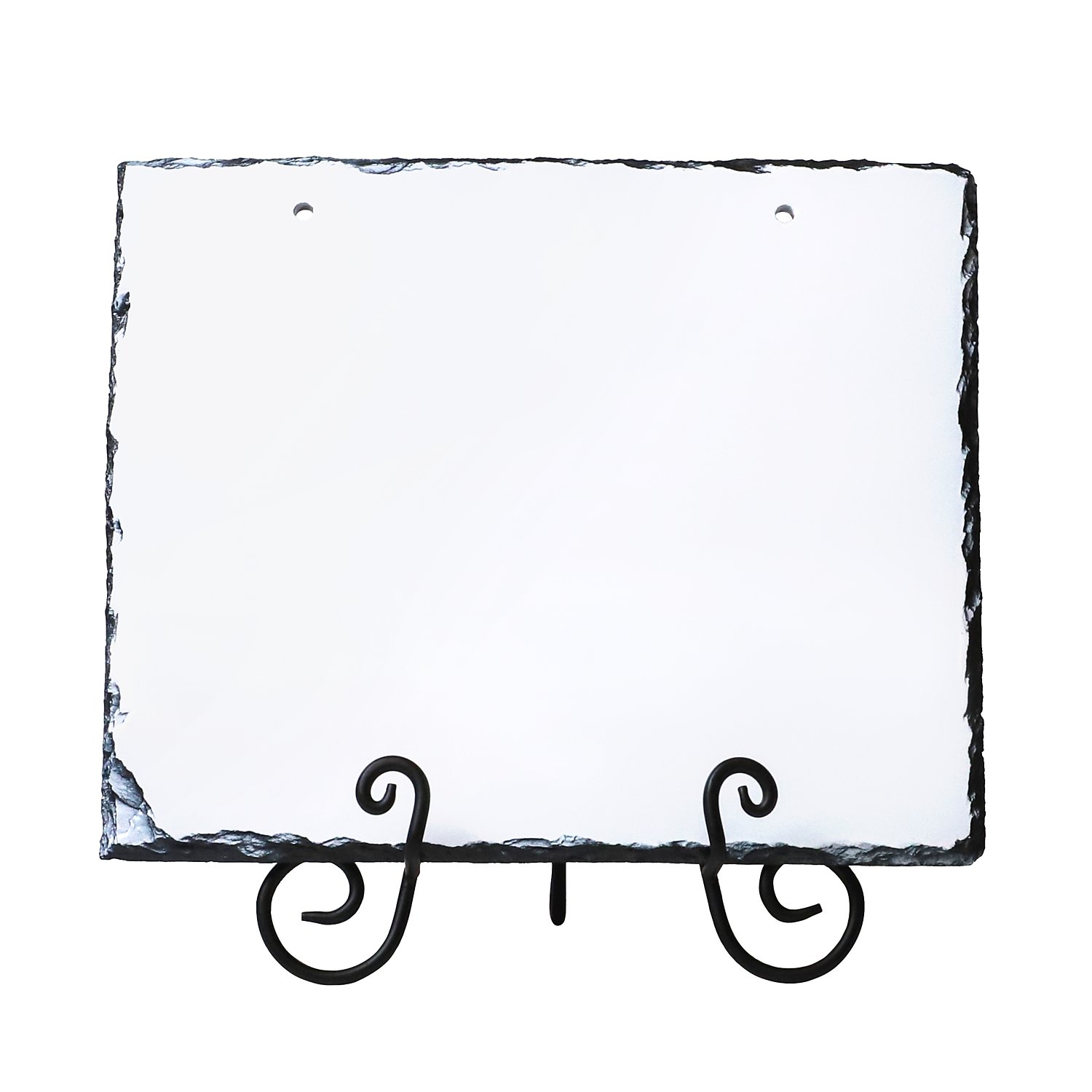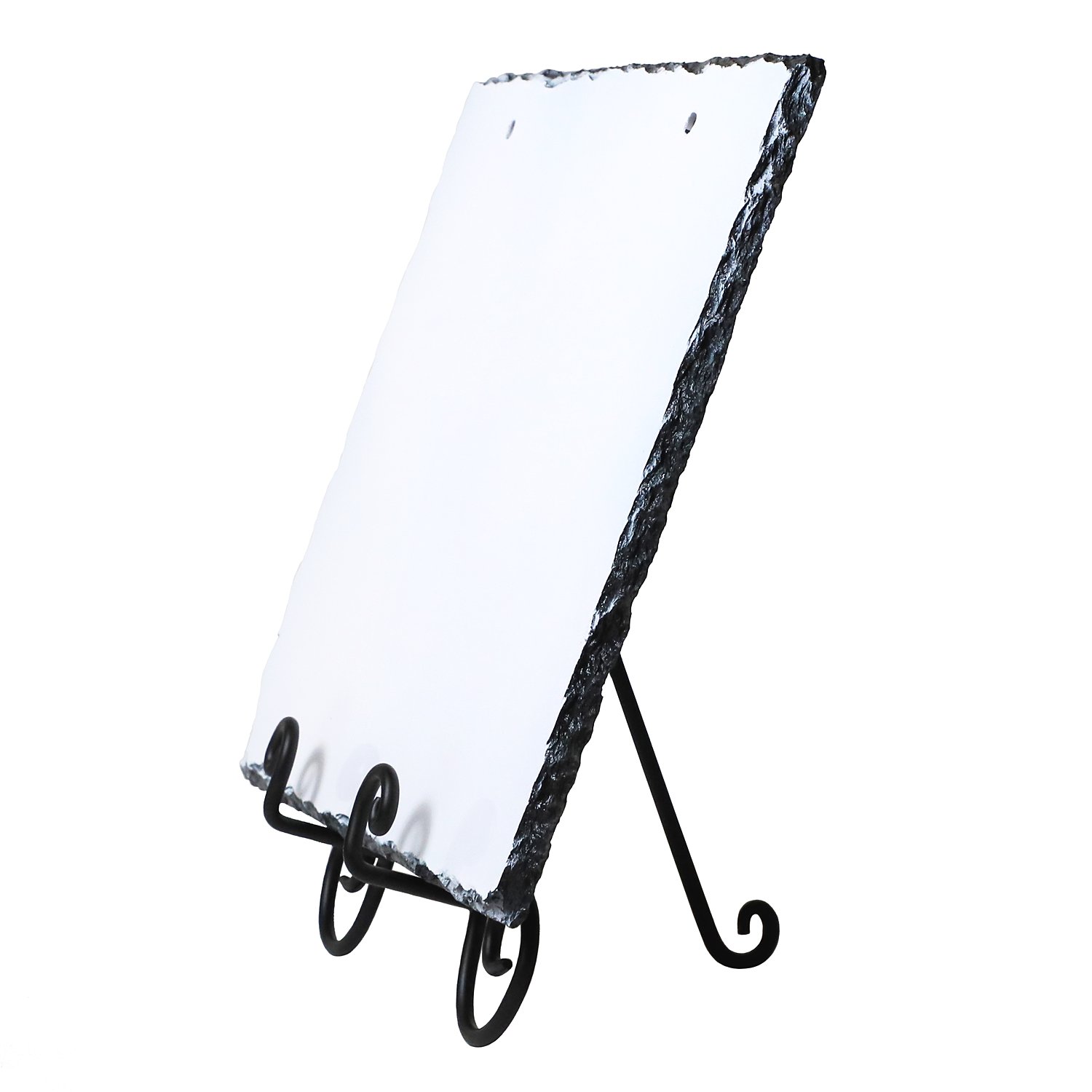 We'll Meet Again Photo Plaque Personalized Slate
Product Description
Capture cherished memories of a lost loved one with this special, custom plaque. Their memory will live on in the halls of your home, and will bring a smile each time you see it.
Personalize with any photo, any name up to 25 characters and any message up to 30 characters
Made of slate with leather strap for hanging
Measures 9"x11"
Natural variations in the slate make every piece unique
New

We'll Meet Again Photo Plaque Personalized Slate
Personalized with care in the USA
PERFECT GIFT GUARANTEE Your personalized gift is a unique and lasting way to honor your loved one. We'll make sure you're 100% satisfied, or your money back.
Capture cherished memories of a lost loved one with this special, custom plaque. Their memory will live on in the halls of your home, and will bring a smile each time you see it.

Personalize with any photo, any name up to 25 characters and any message up to 30 characters
Made of slate with leather strap for hanging
Measures 9"x11"
Natural variations in the slate make every piece unique