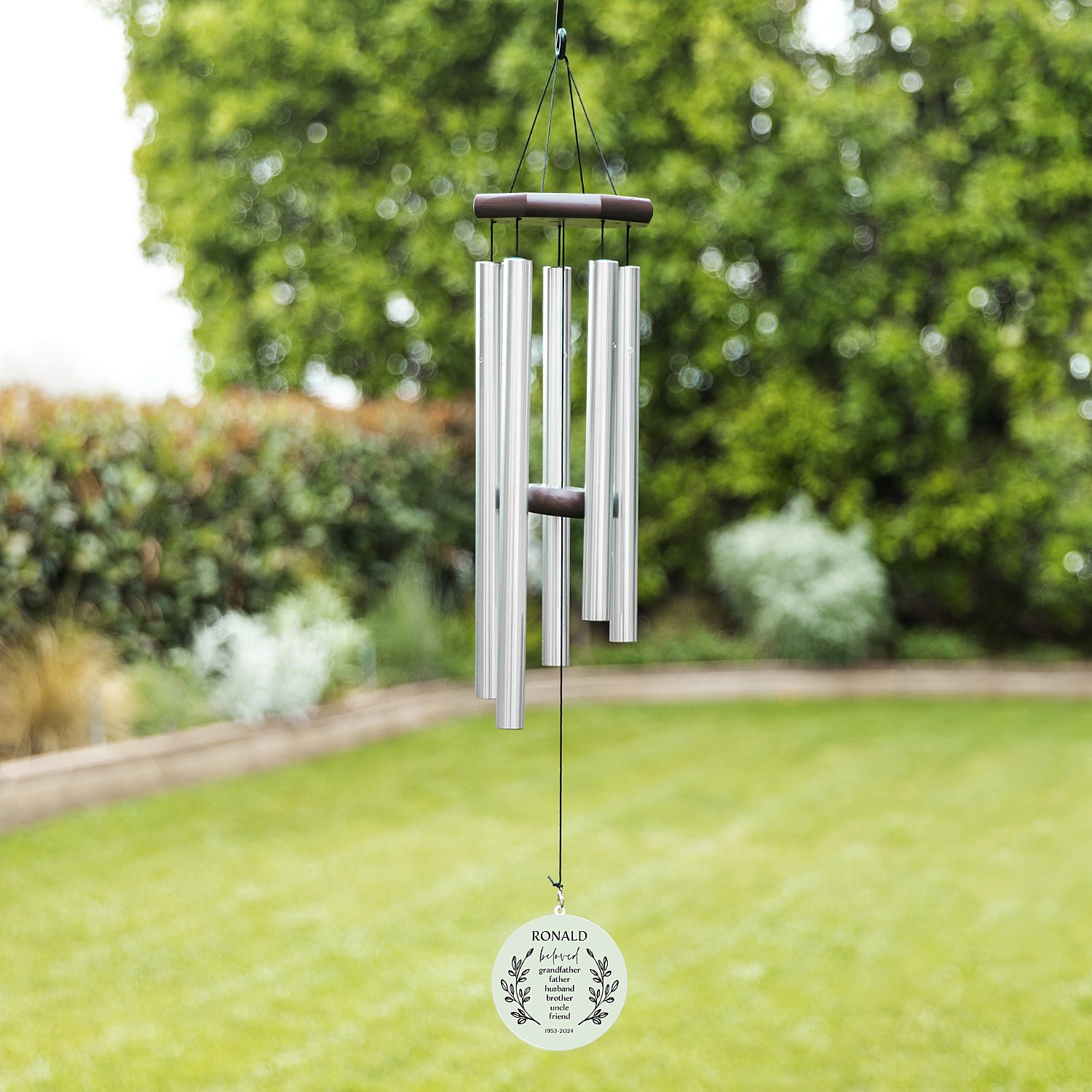 Universally Loved 30" Memorial Wind Chime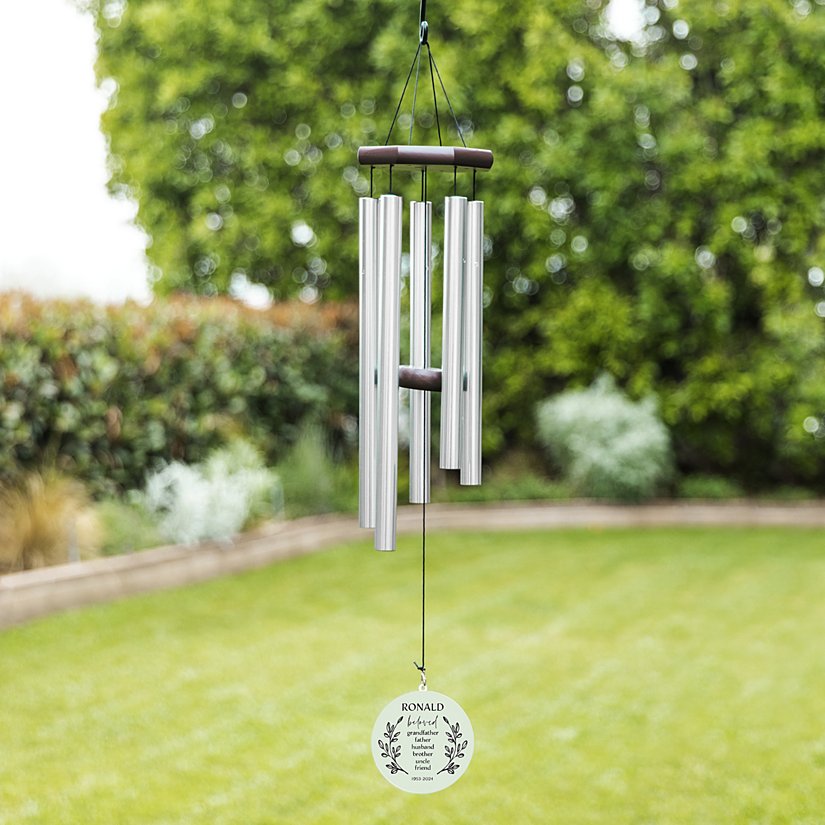 Product Description
When the gentle wind blows, the tinkling melody will remind you of all the cherished moments with your beloved pet. Create a space on your porch or in your garden to remember them with love.
Personalize with an icon, any name up to 12 characters and any 2-line message, up to 40 characters on each line
Choose from your beloved pet icon in Dog, Cat, Rabbit, Fish, Hamster or Guinea Pig designs
Features 5 chimes that emit deep sounds
Made of aluminum with wood accents and industrialized cord
Measures 30"Hx6.3" dia; medallion measures 4.25" dia.
Hang in an area protected from direct sunlight, heavy winds or rain to extend its life
Ideal locations for hanging the wind chime include under a porch overhang or in a shady tree
Recommended to bring inside during inclement weather
New

Universally Loved 30" Memorial Wind Chime
Personalized with care in the USA
PERFECT GIFT GUARANTEE Your personalized gift is a unique and lasting way to honor your loved one. We'll make sure you're 100% satisfied, or your money back.
When the gentle wind blows, the tinkling melody will remind you of all the cherished moments with your beloved pet. Create a space on your porch or in your garden to remember them with love.

Personalize with an icon, any name up to 12 characters and any 2-line message, up to 40 characters on each line
Choose from your beloved pet icon in Dog, Cat, Rabbit, Fish, Hamster or Guinea Pig designs
Features 5 chimes that emit deep sounds
Made of aluminum with wood accents and industrialized cord
Measures 30"Hx6.3" dia; medallion measures 4.25" dia.
Hang in an area protected from direct sunlight, heavy winds or rain to extend its life
Ideal locations for hanging the wind chime include under a porch overhang or in a shady tree
Recommended to bring inside during inclement weather