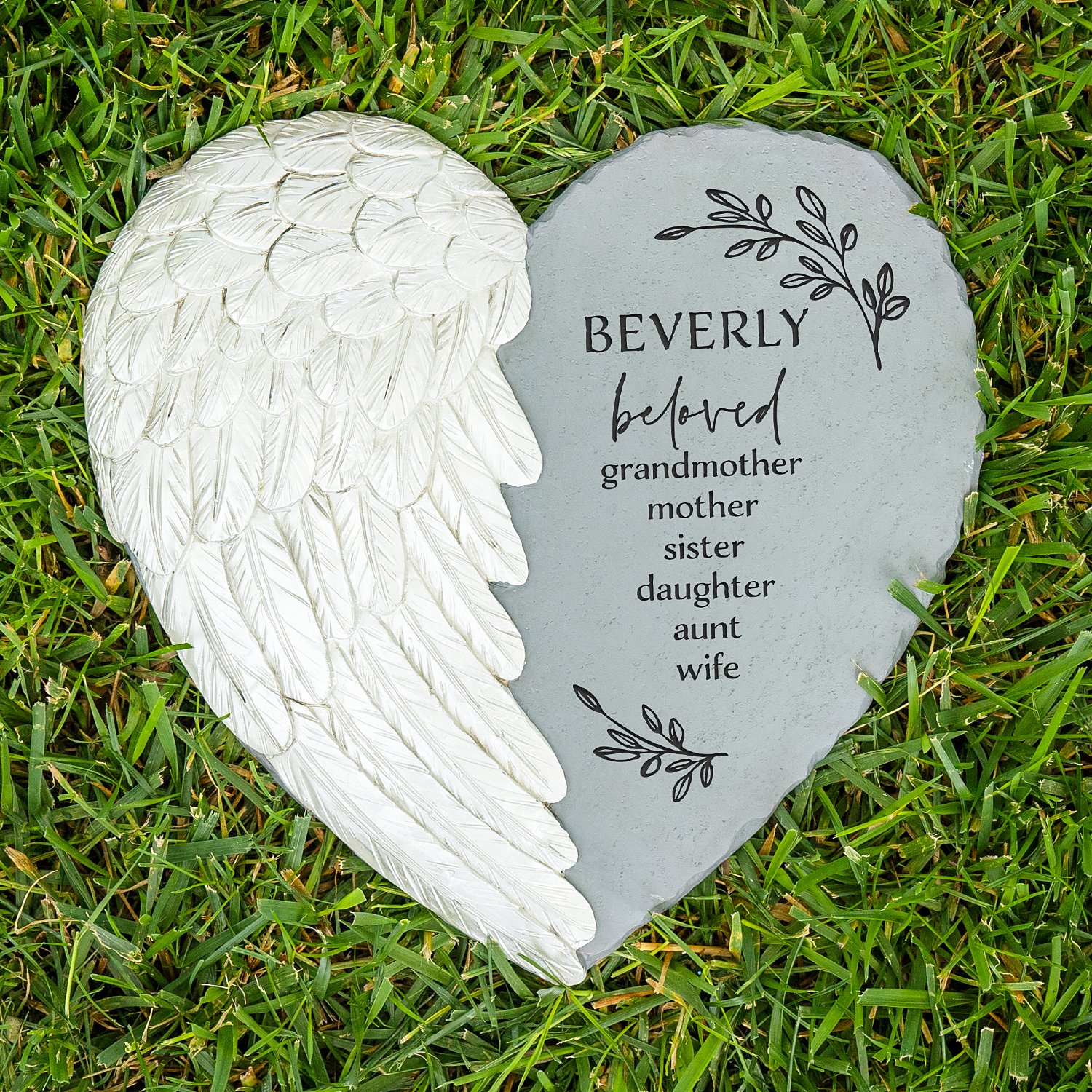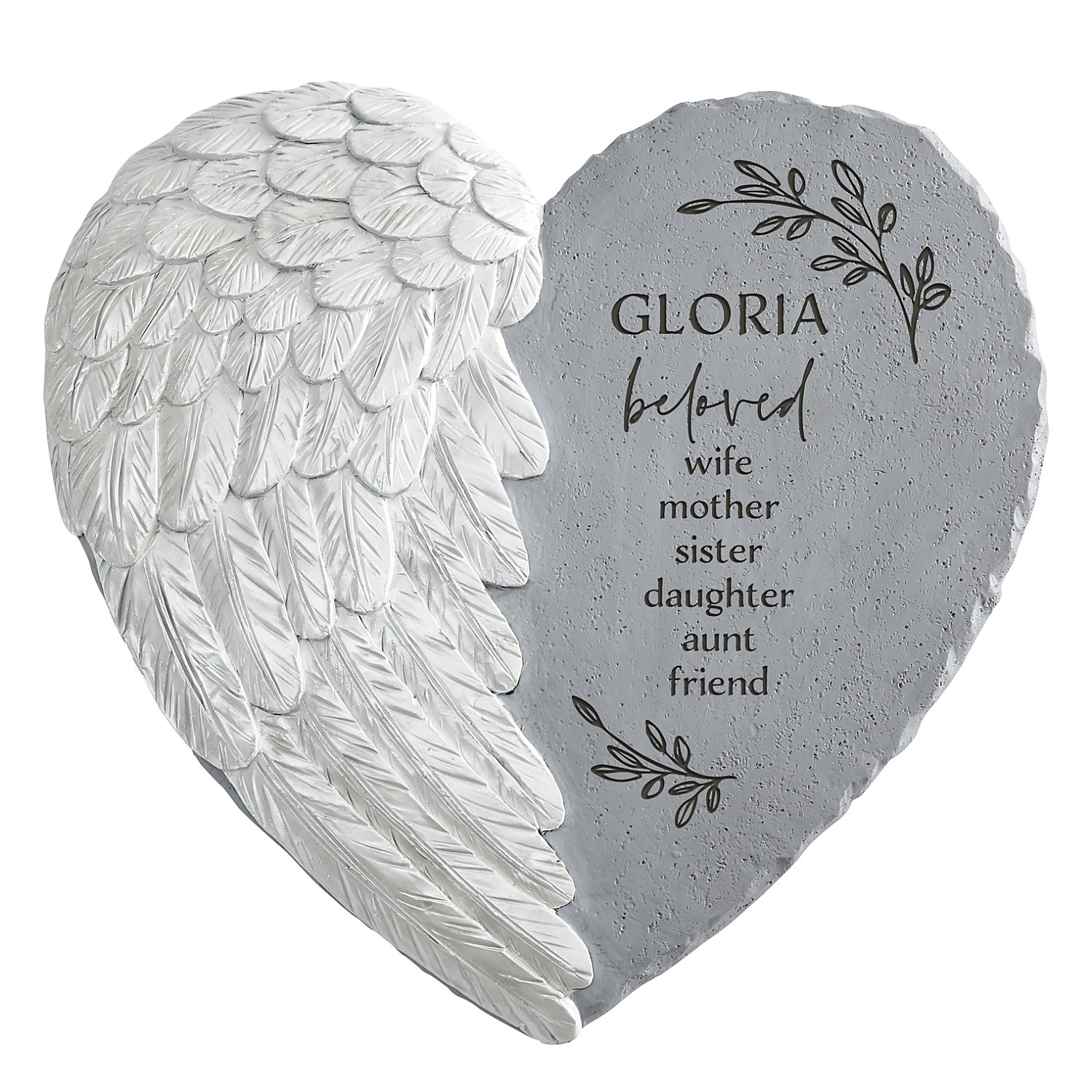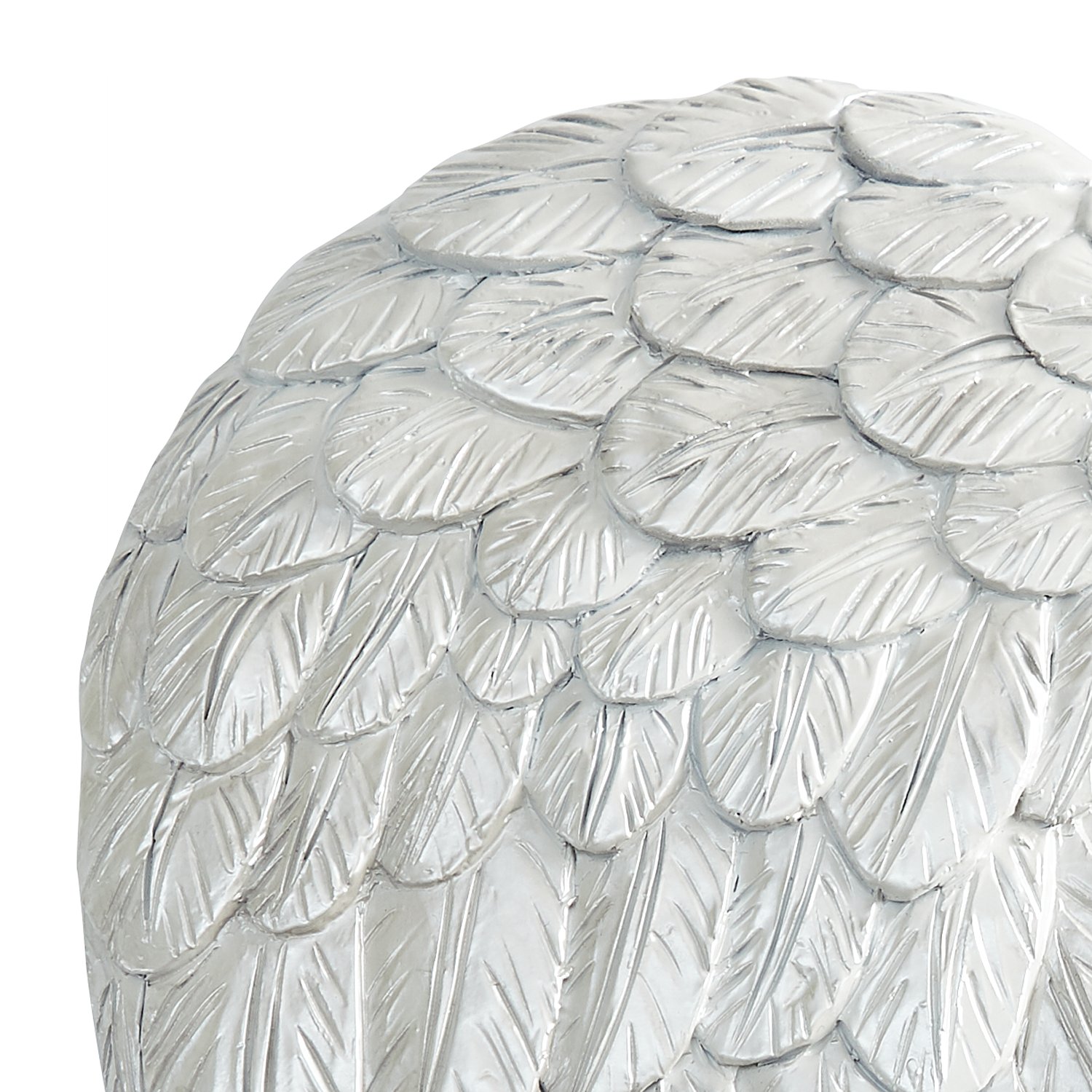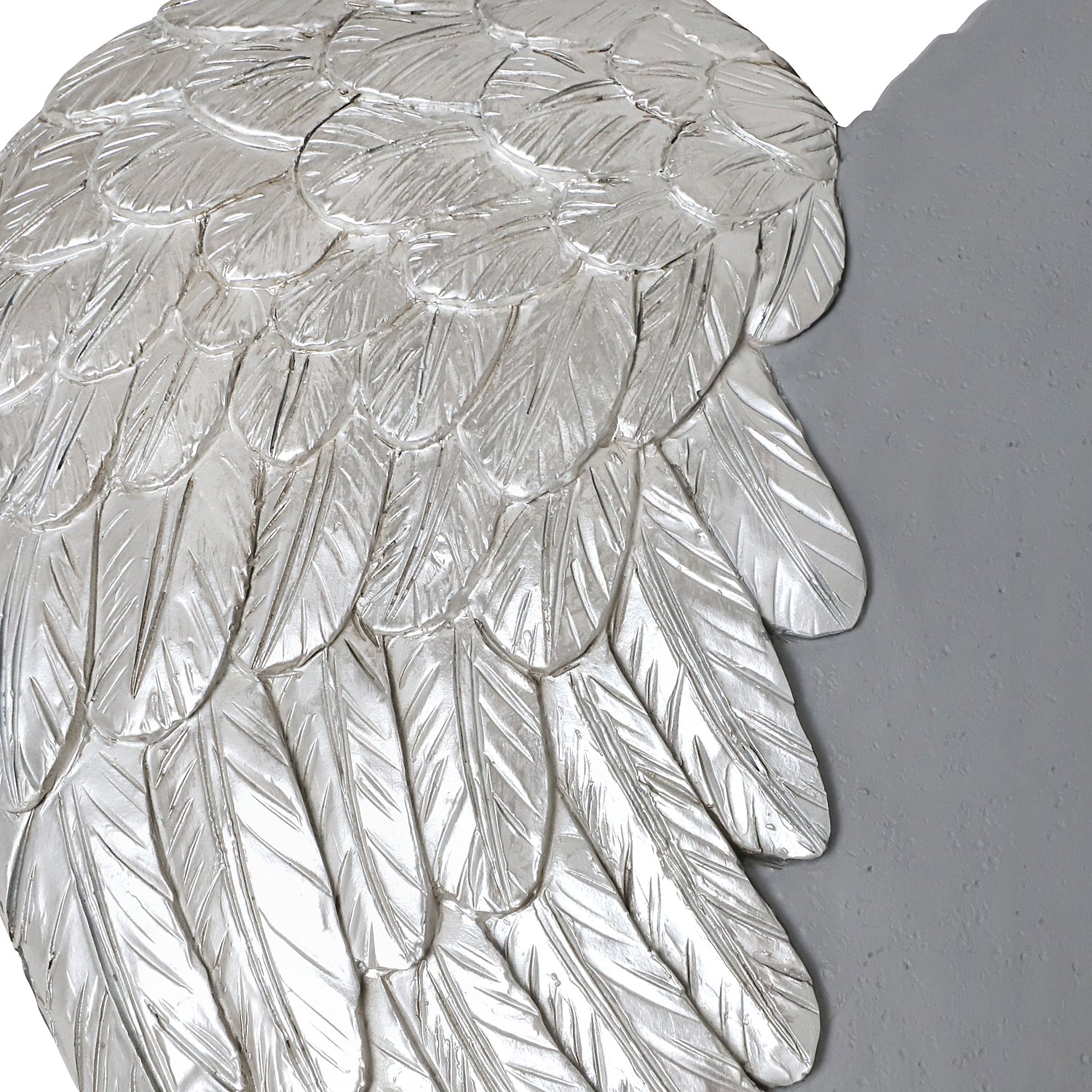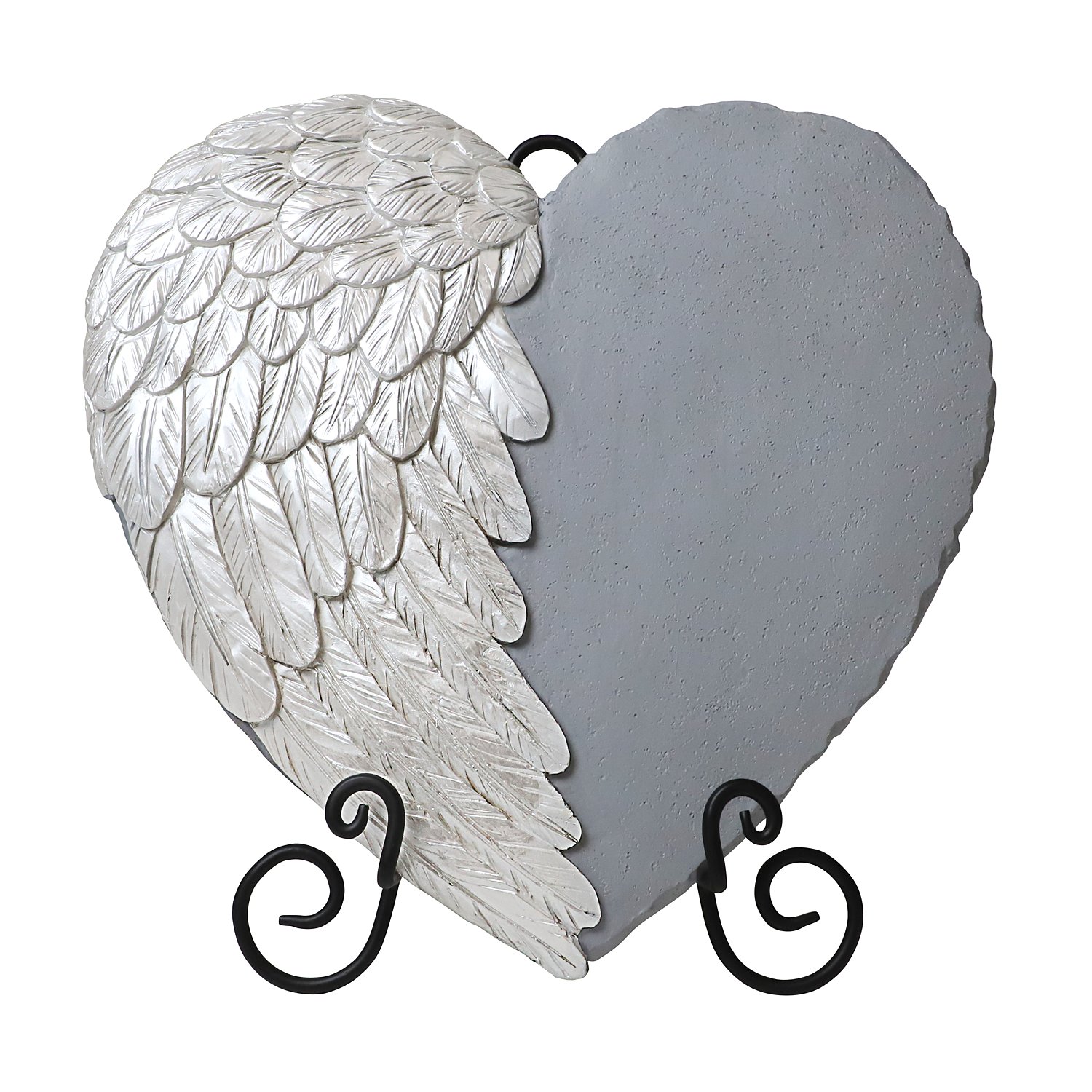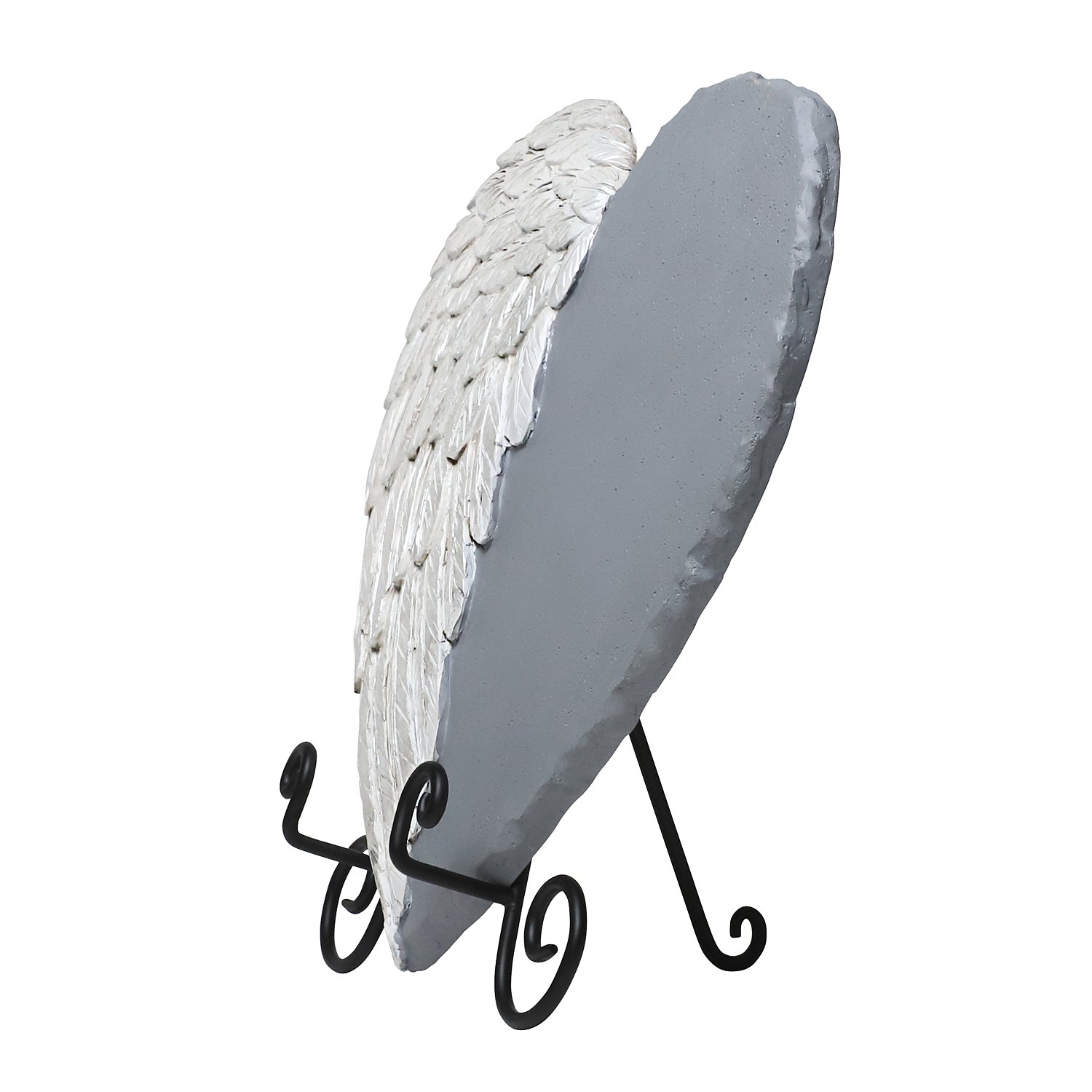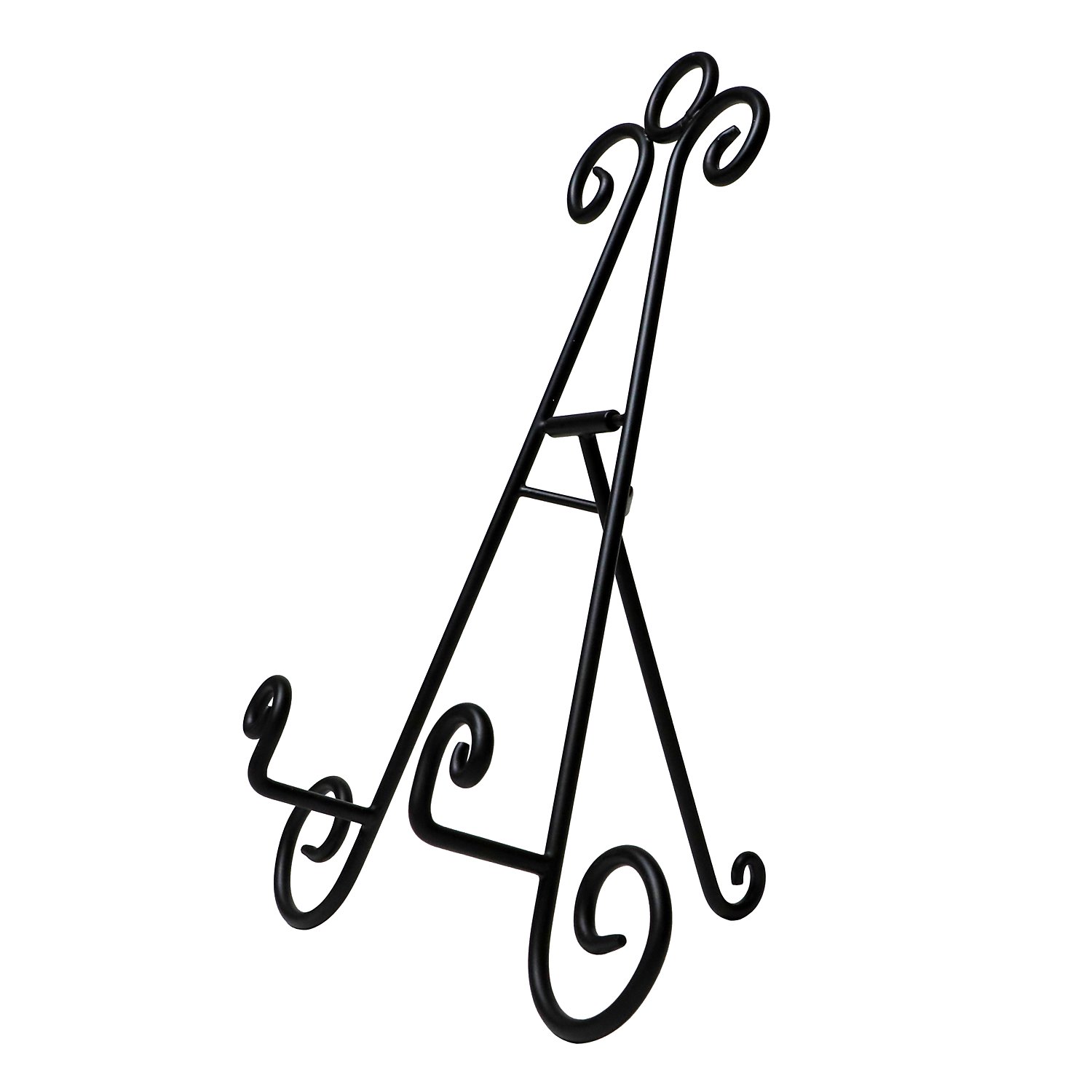 Universally Loved Heart Wing Personalized Garden Stone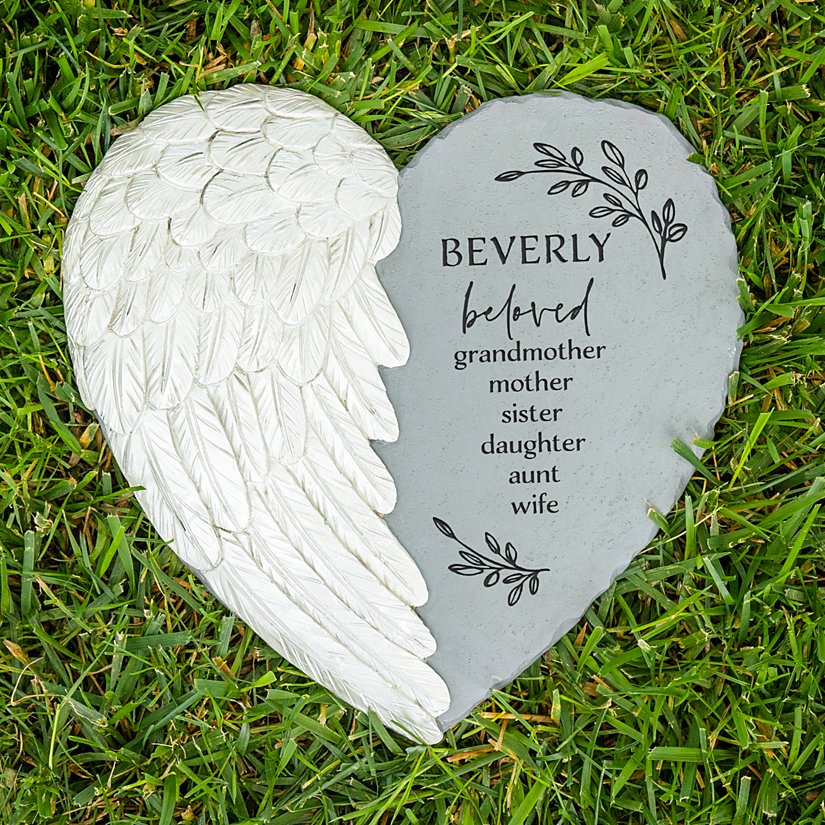 Product Description
They're with the angels now. These beautiful angel wings honor a loved one who's passed away. This custom memorial makes a wonderful addition to any outdoor space.
Engrave with any name up to 12 characters, any message/titles from 3 to 6 lines, up to 15 characters on each line
"Beloved" will always appear
Made of durable cast resin
Measures 12" dia.
Includes iridescent painted wing
New

Universally Loved Heart Wing Personalized Garden Stone
Personalized with care in the USA
PERFECT GIFT GUARANTEE Your personalized gift is a unique and lasting way to honor your loved one. We'll make sure you're 100% satisfied, or your money back.
They're with the angels now. These beautiful angel wings honor a loved one who's passed away. This custom memorial makes a wonderful addition to any outdoor space.

Engrave with any name up to 12 characters, any message/titles from 3 to 6 lines, up to 15 characters on each line
"Beloved" will always appear
Made of durable cast resin
Measures 12" dia.
Includes iridescent painted wing