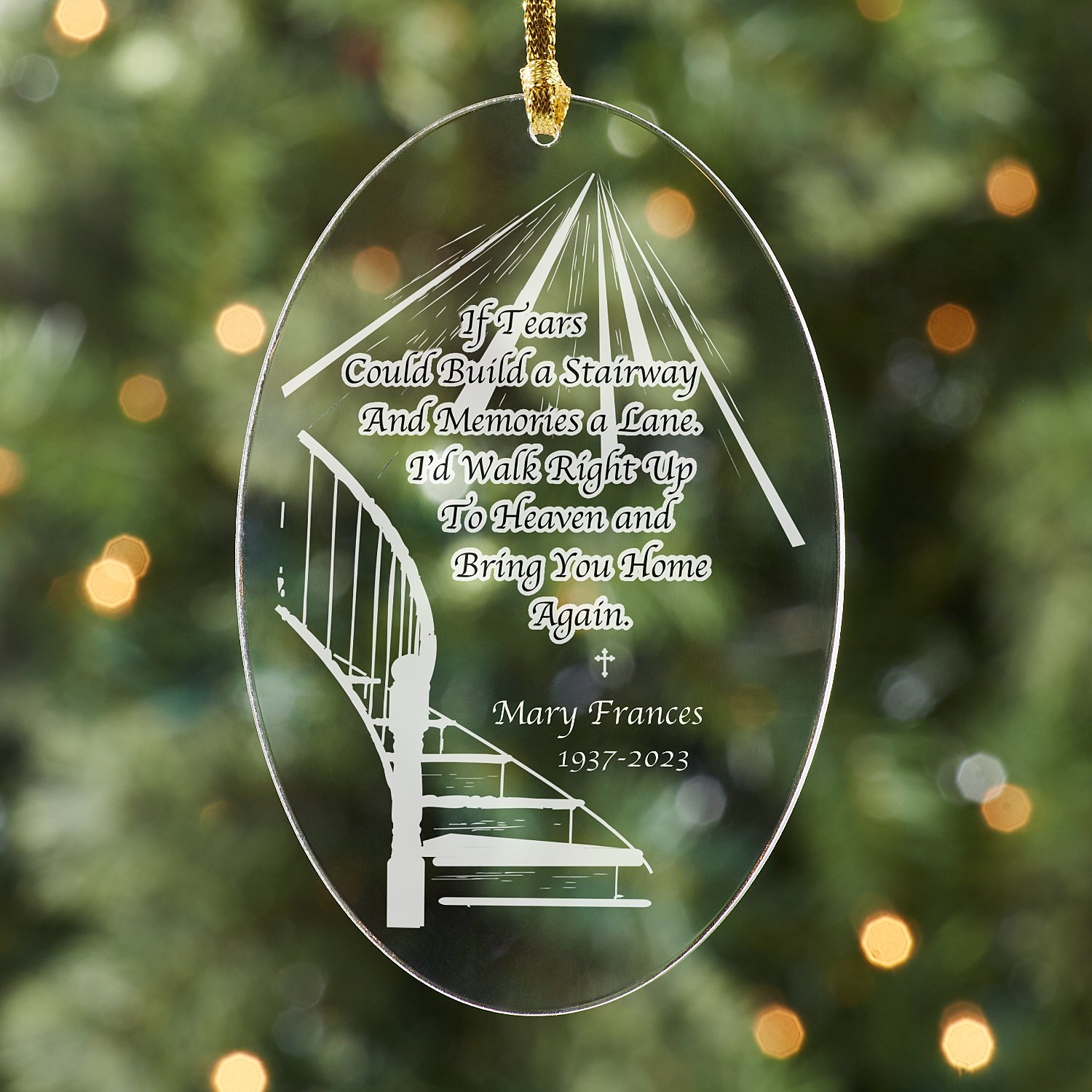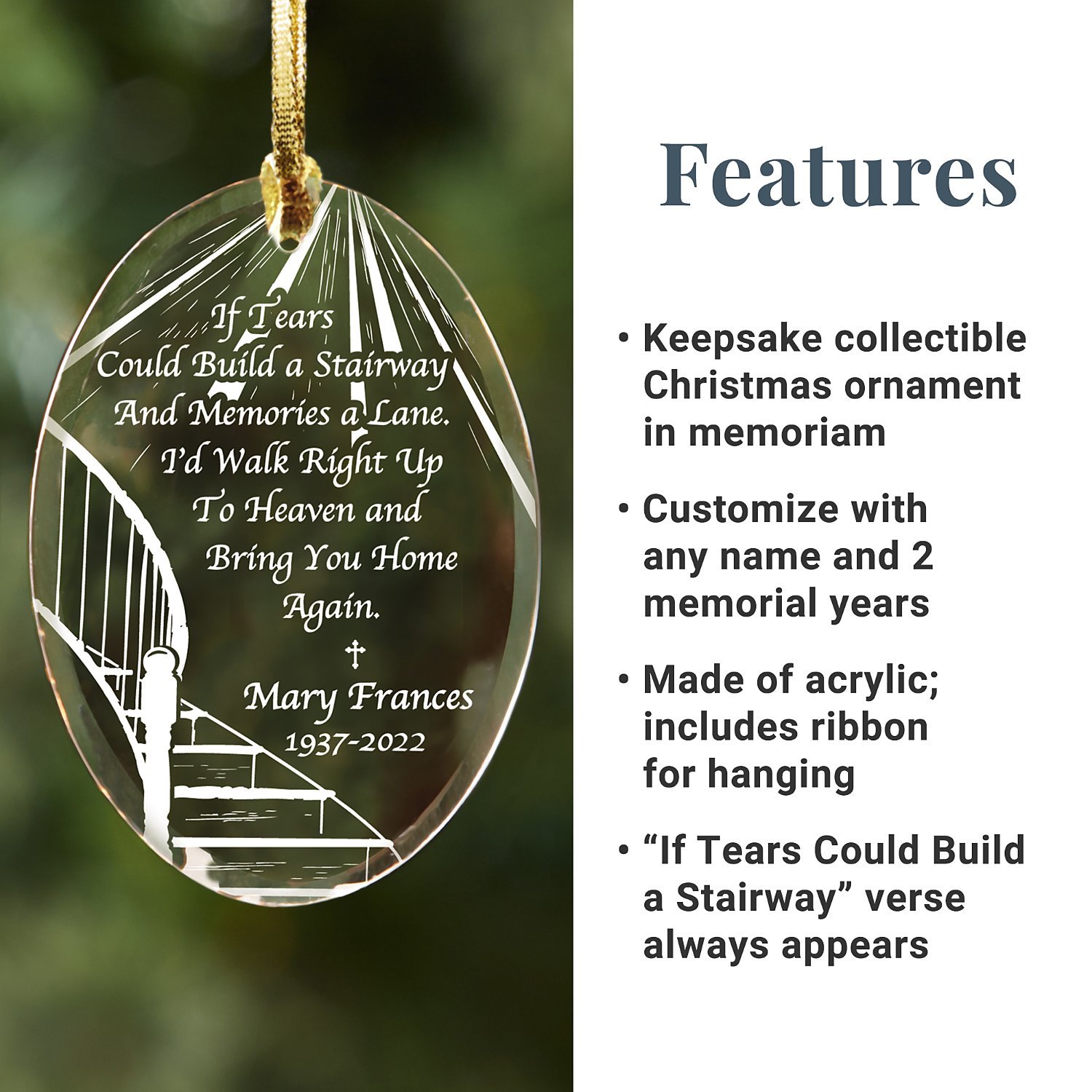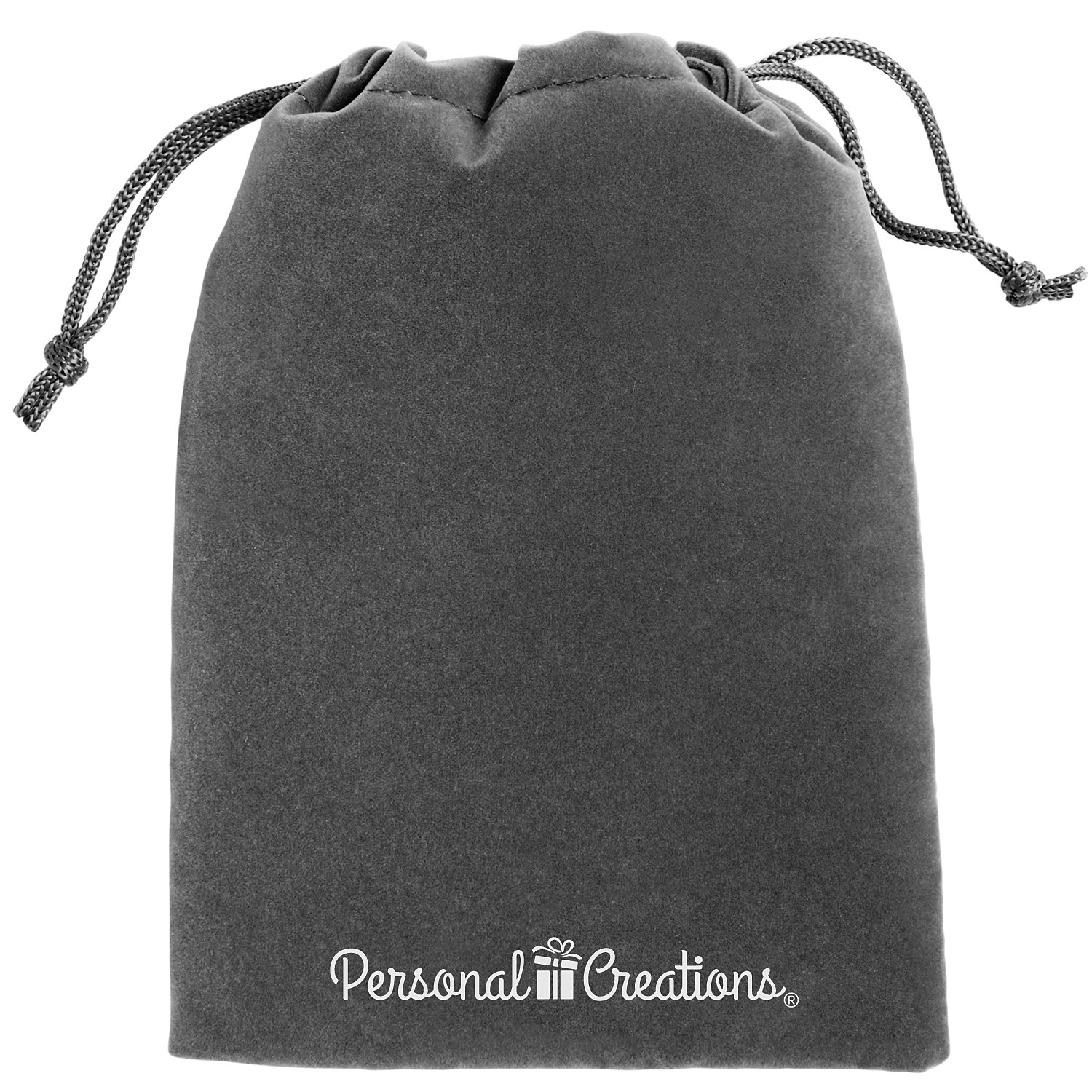 Stairway to Heaven Memorial Personalized Ornament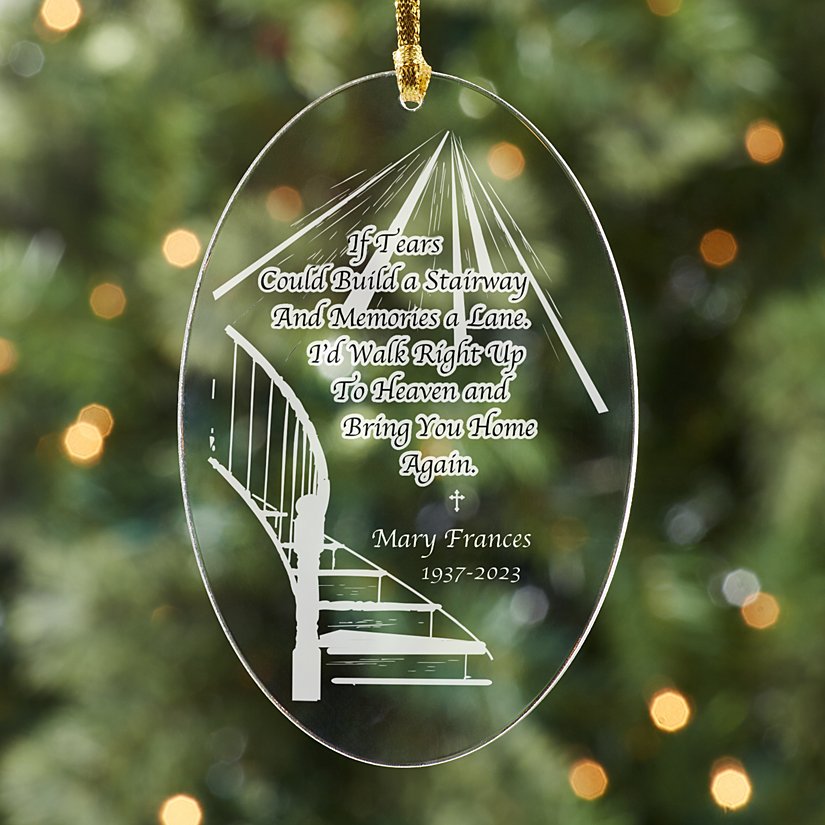 Product Description
When you hang this beautifully customized ornament high on the tree year after year, you'll bring their memory that much closer to heaven.
Thoughtfully personalize with any name up to 15 characters and any 2 memorial years
"If Tears Could Build a Stairway And Memories a Lane, I'd Walk Right Up To Heaven and Bring You Home Again" will always appear
Made of crystal clear acrylic
Oval design measures 3.5"W x 5.25"H
Includes ribbon for hanging
Presented in a velvet drawstring bag ready for gift giving and protective storage
Stairway to Heaven Memorial Personalized Ornament
Personalized with care in the USA
PERFECT GIFT GUARANTEE Your personalized gift is a unique and lasting way to honor your loved one. We'll make sure you're 100% satisfied, or your money back.
When you hang this beautifully customized ornament high on the tree year after year, you'll bring their memory that much closer to heaven.

Thoughtfully personalize with any name up to 15 characters and any 2 memorial years
"If Tears Could Build a Stairway And Memories a Lane, I'd Walk Right Up To Heaven and Bring You Home Again" will always appear
Made of crystal clear acrylic
Oval design measures 3.5"W x 5.25"H
Includes ribbon for hanging
Presented in a velvet drawstring bag ready for gift giving and protective storage