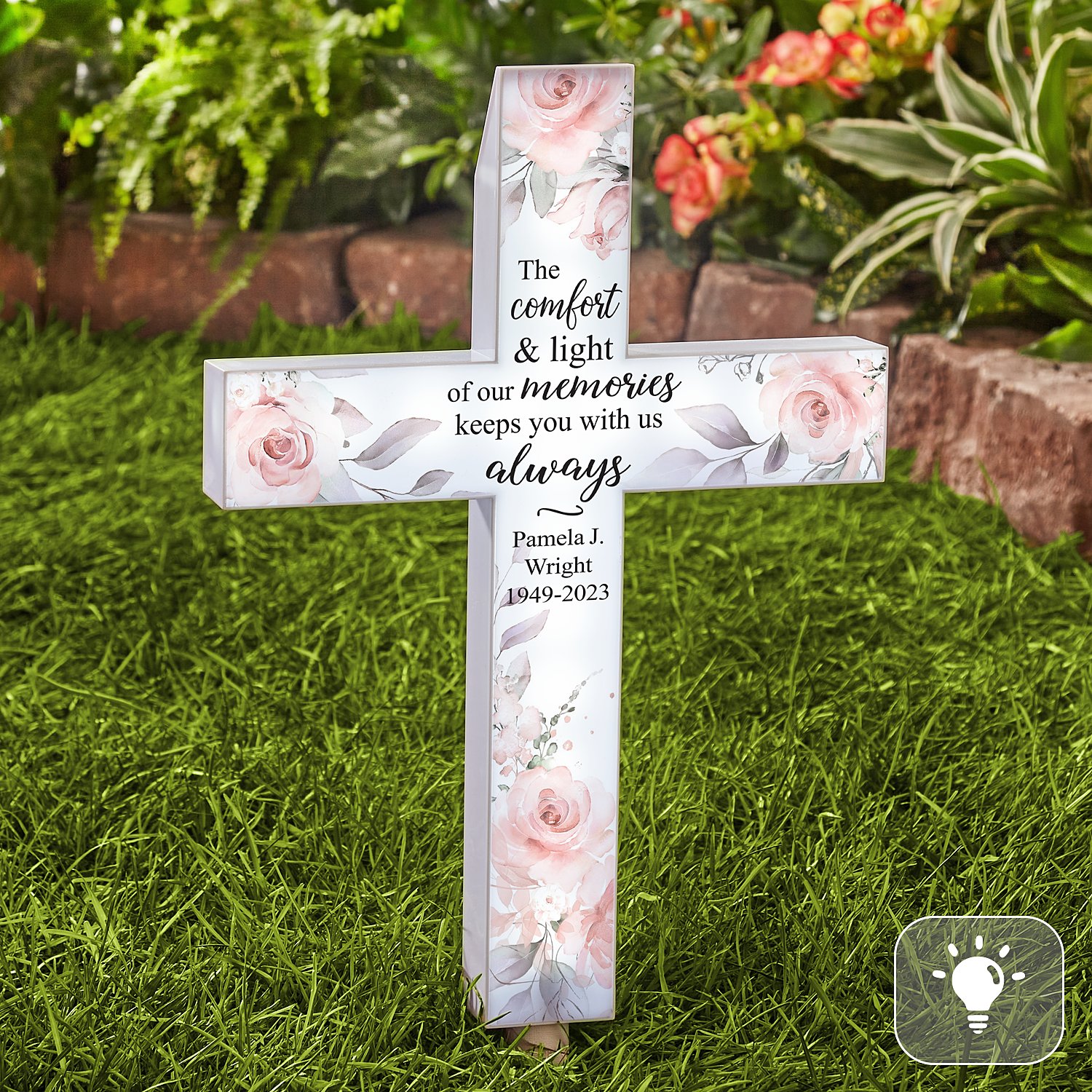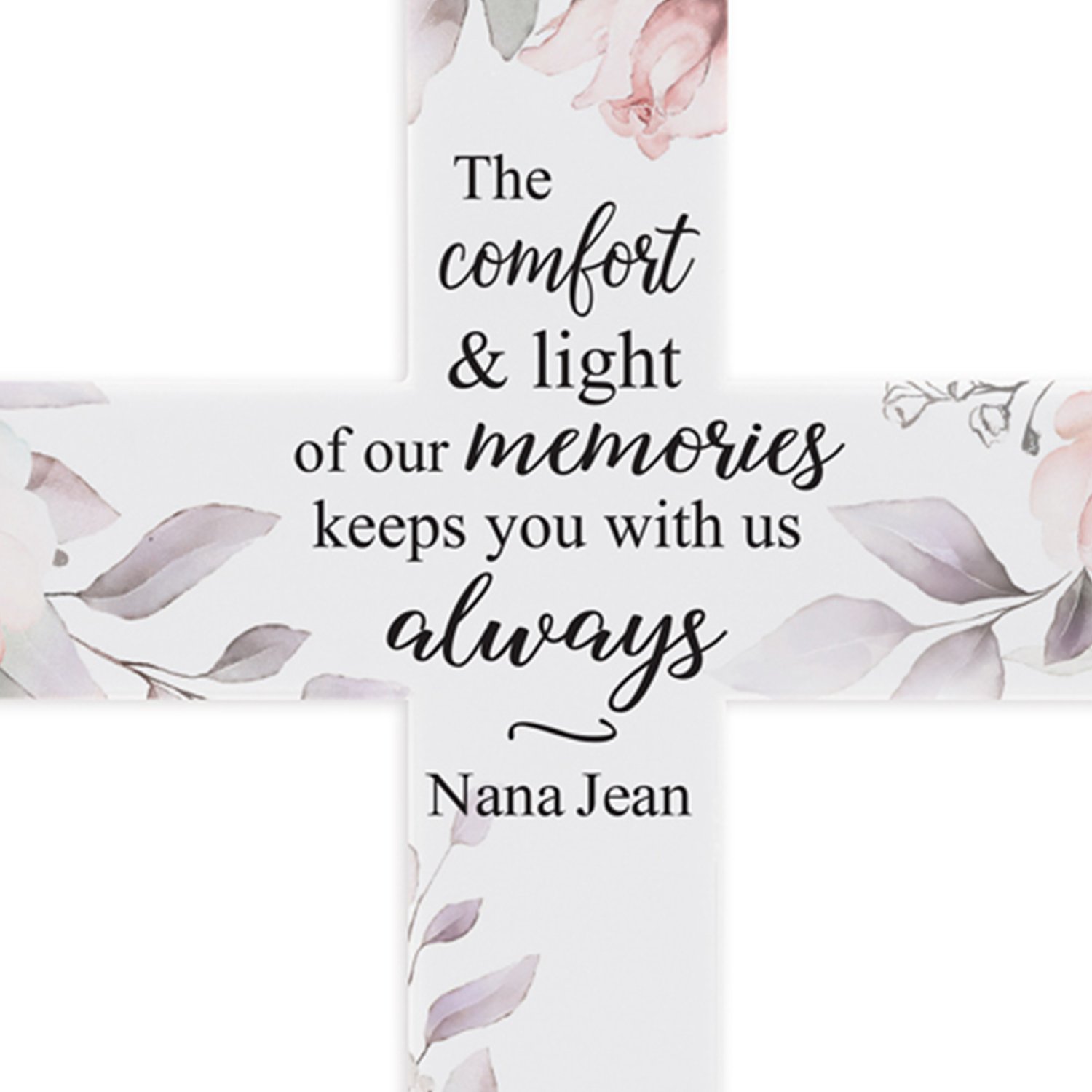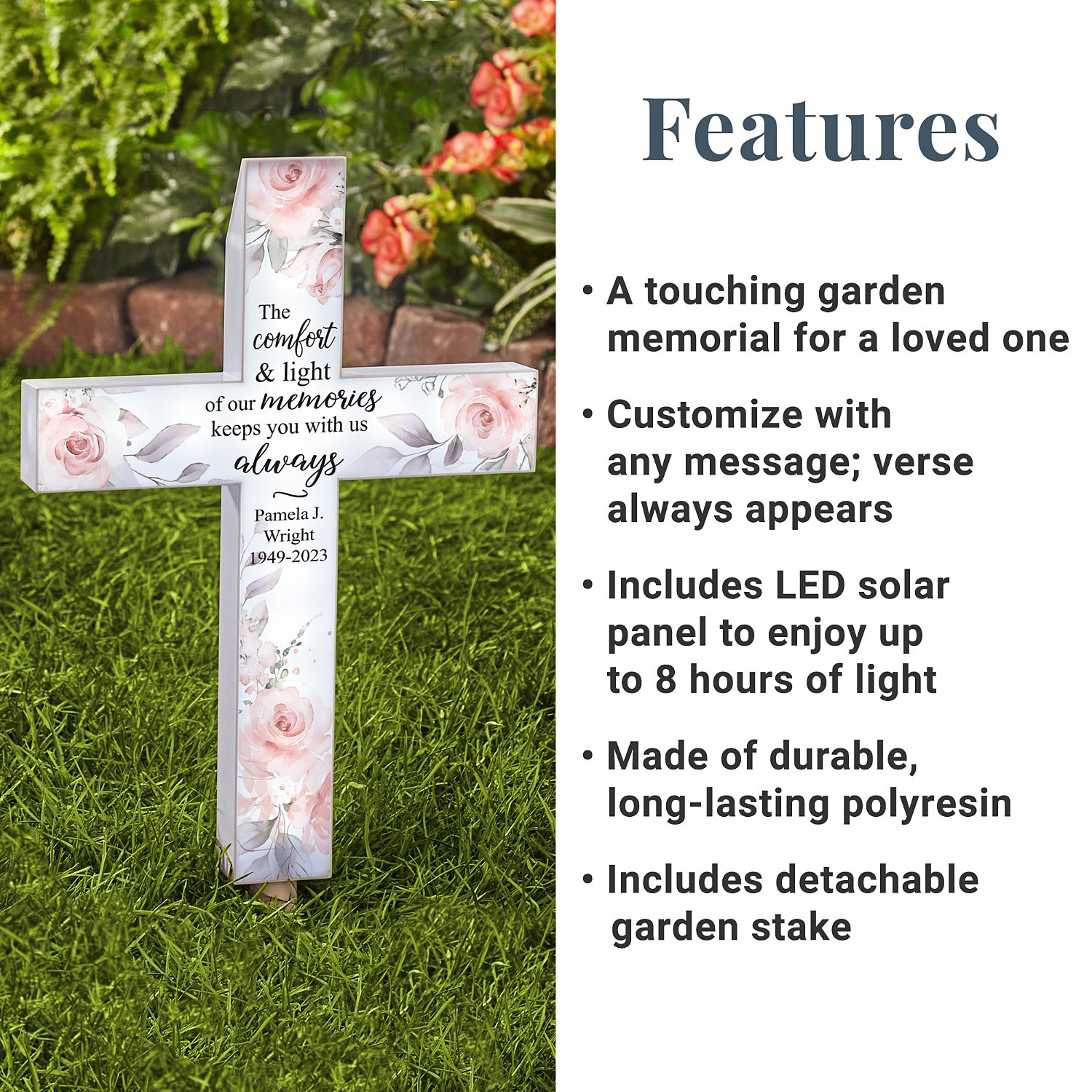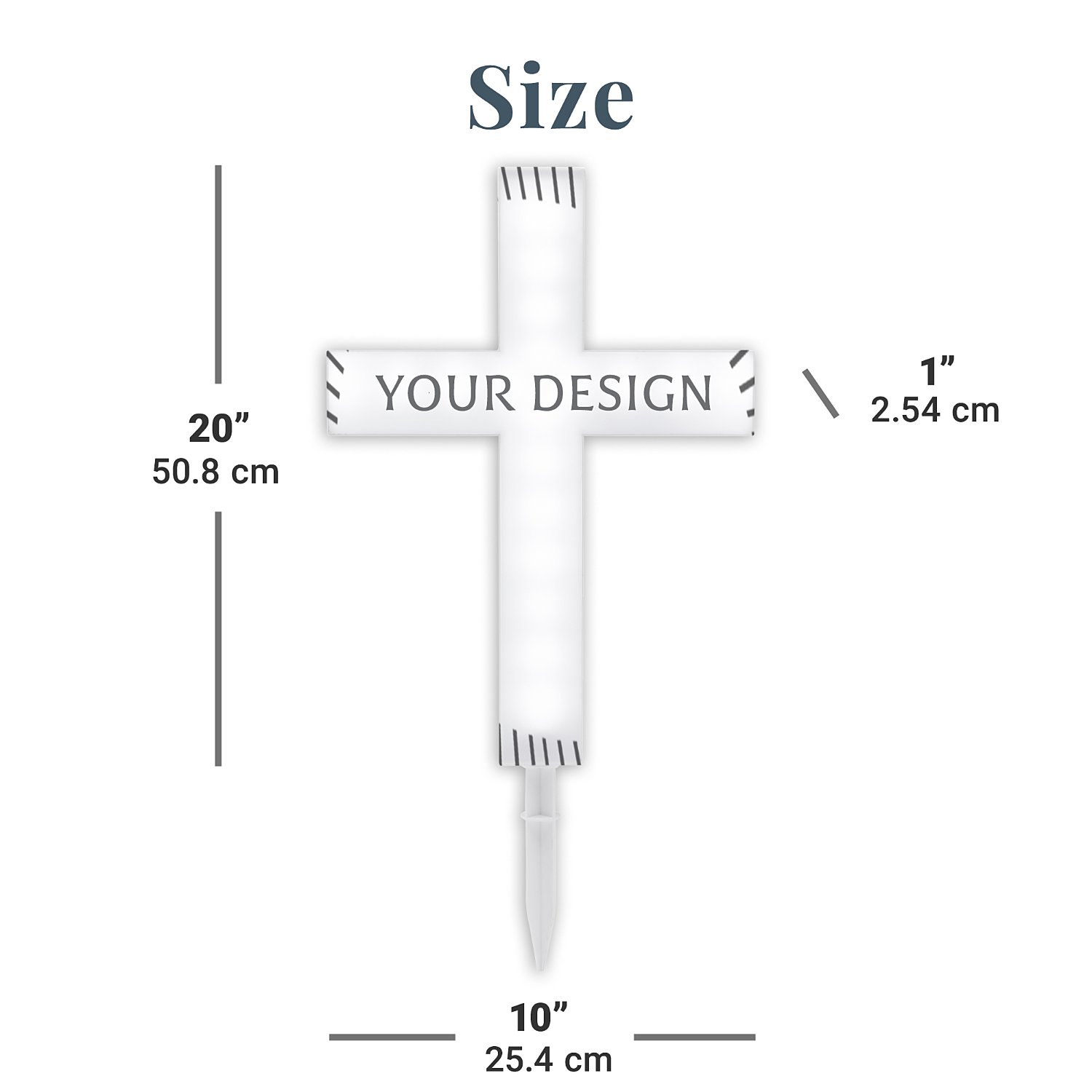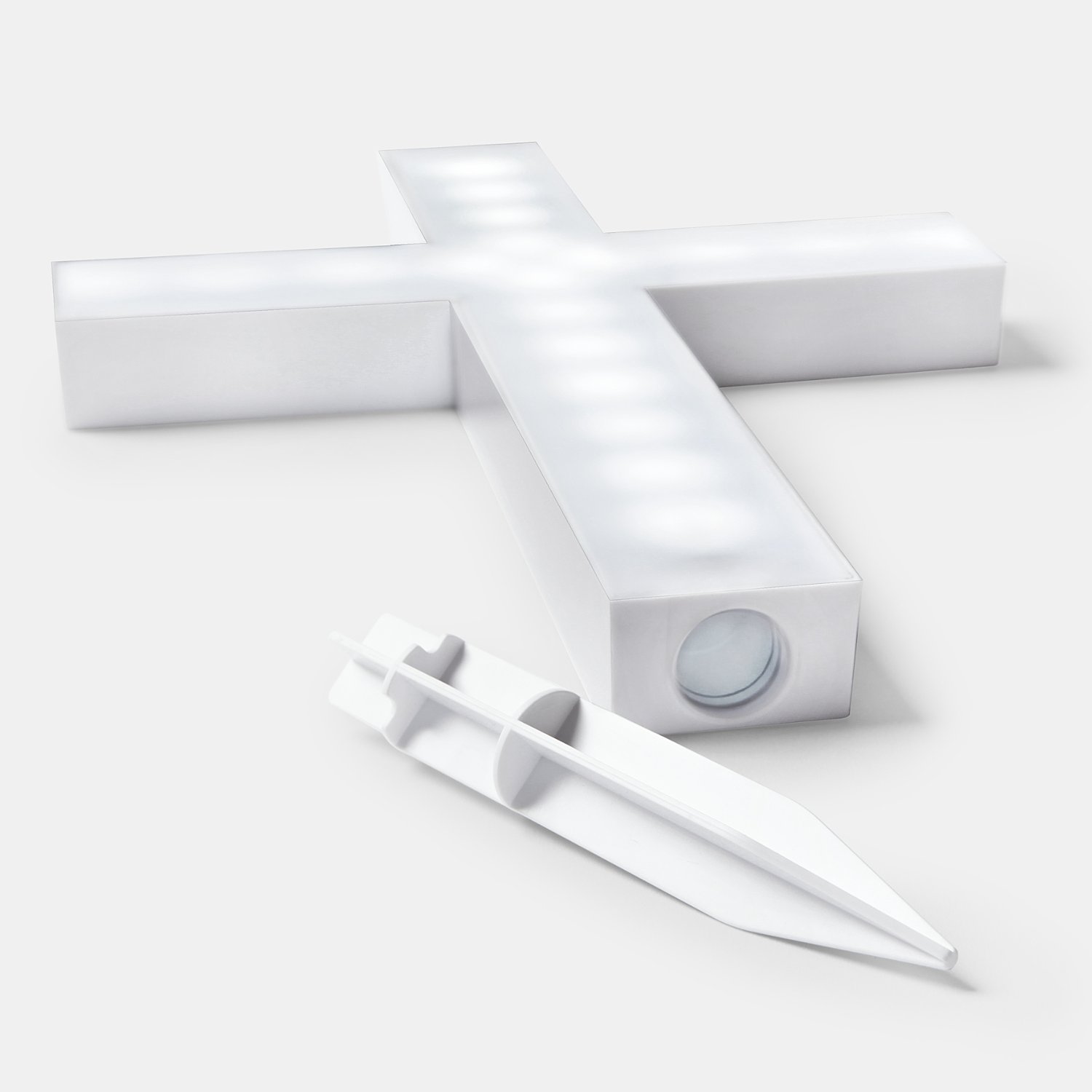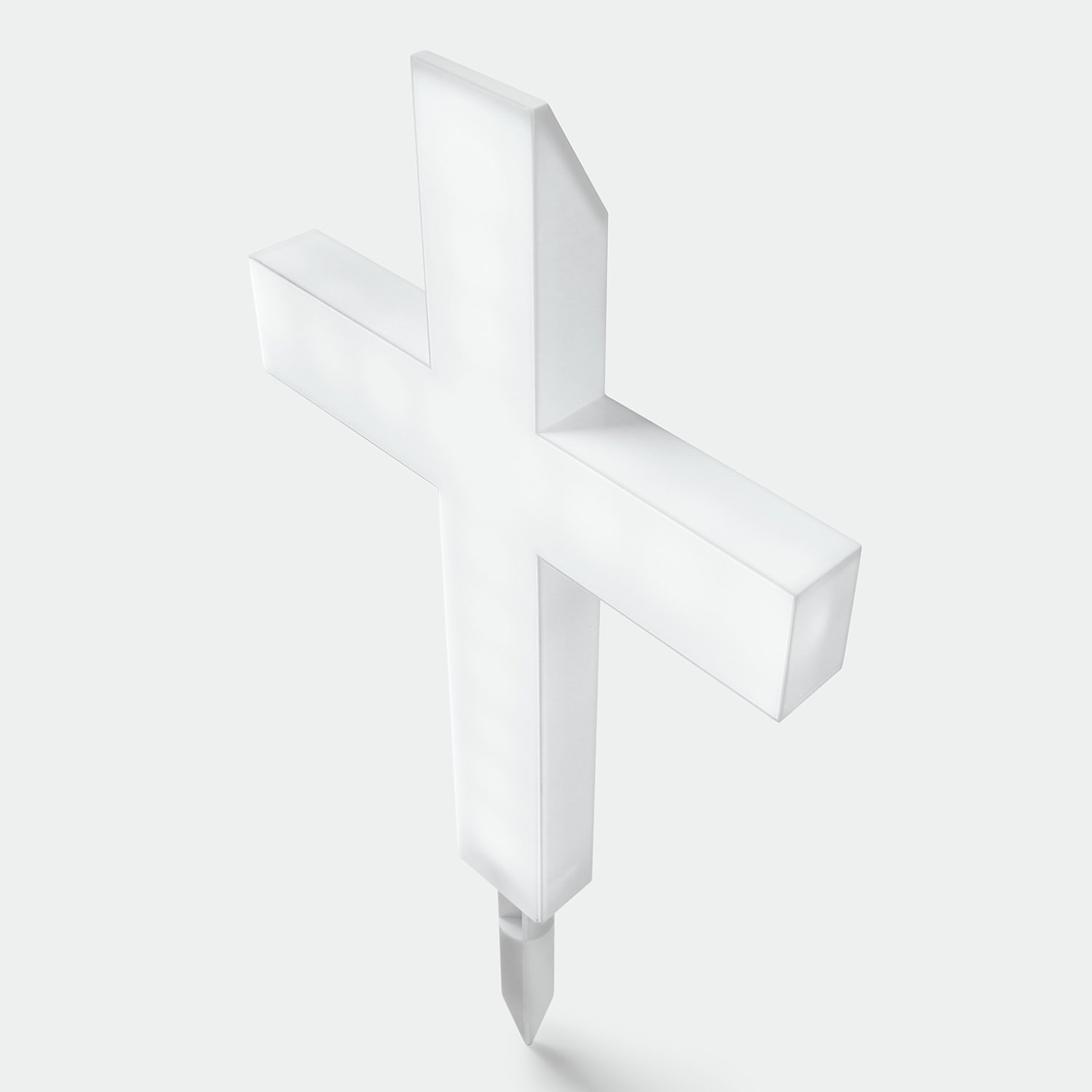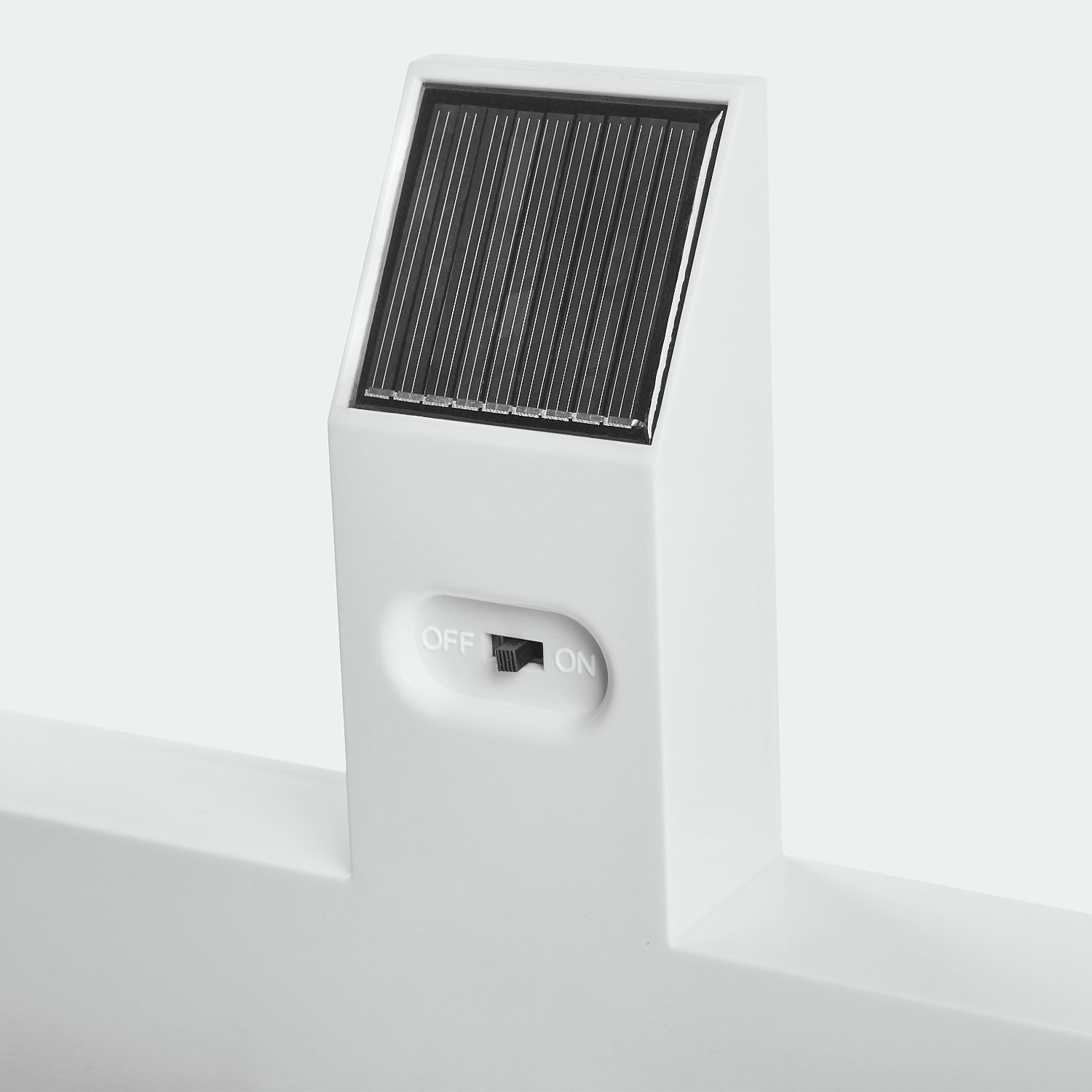 Shining Memories Memorial Solar Personalized Cross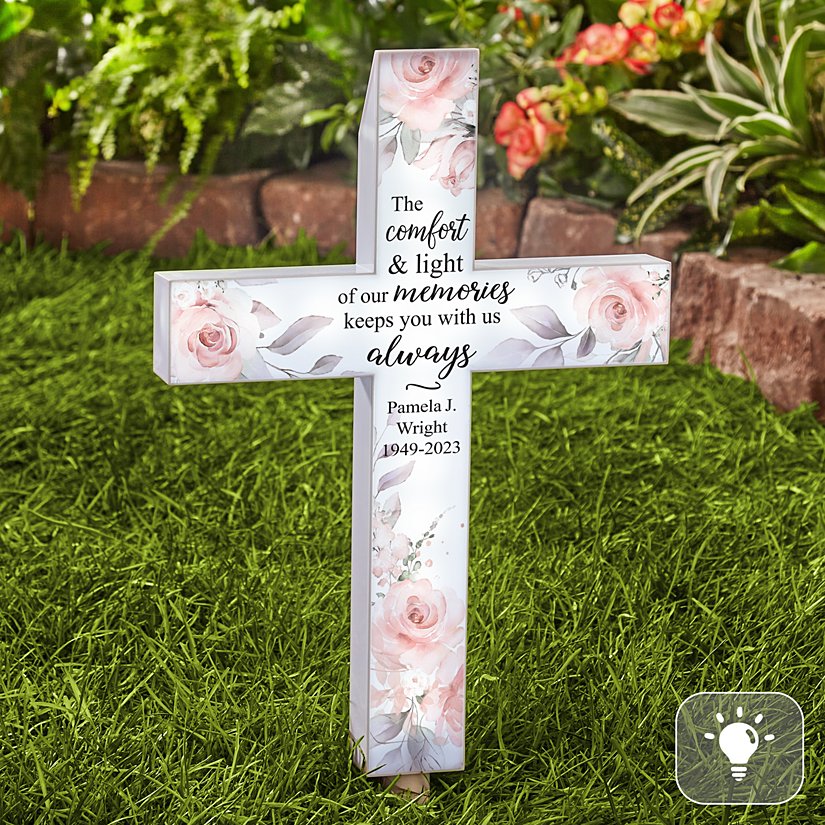 Product Description
Let God's light cast a loving and protective glow around this beautifully customized memorial cross. Their faith will always shine on.
Emits up to 8 hours of solar-powered LED light
Gracefully personalize with any 1- to 3-line message, name or date, up to 12 characters per line
Made of durable, long-lasting polyresin
Measures 10"Wx1"Wx20"H
To extend the life of your cross, place in an area protected from direct sunlight, heavy wind, and rain
It is recommended to bring inside during inclement weather
Detachable garden stake included
Some assembly required
New

Shining Memories Memorial Solar Personalized Cross
Personalized with care in the USA
PERFECT GIFT GUARANTEE Your personalized gift is a unique and lasting way to honor your loved one. We'll make sure you're 100% satisfied, or your money back.
Let God's light cast a loving and protective glow around this beautifully customized memorial cross. Their faith will always shine on.

Emits up to 8 hours of solar-powered LED light
Gracefully personalize with any 1- to 3-line message, name or date, up to 12 characters per line
Made of durable, long-lasting polyresin
Measures 10"Wx1"Wx20"H
To extend the life of your cross, place in an area protected from direct sunlight, heavy wind, and rain
It is recommended to bring inside during inclement weather
Detachable garden stake included
Some assembly required