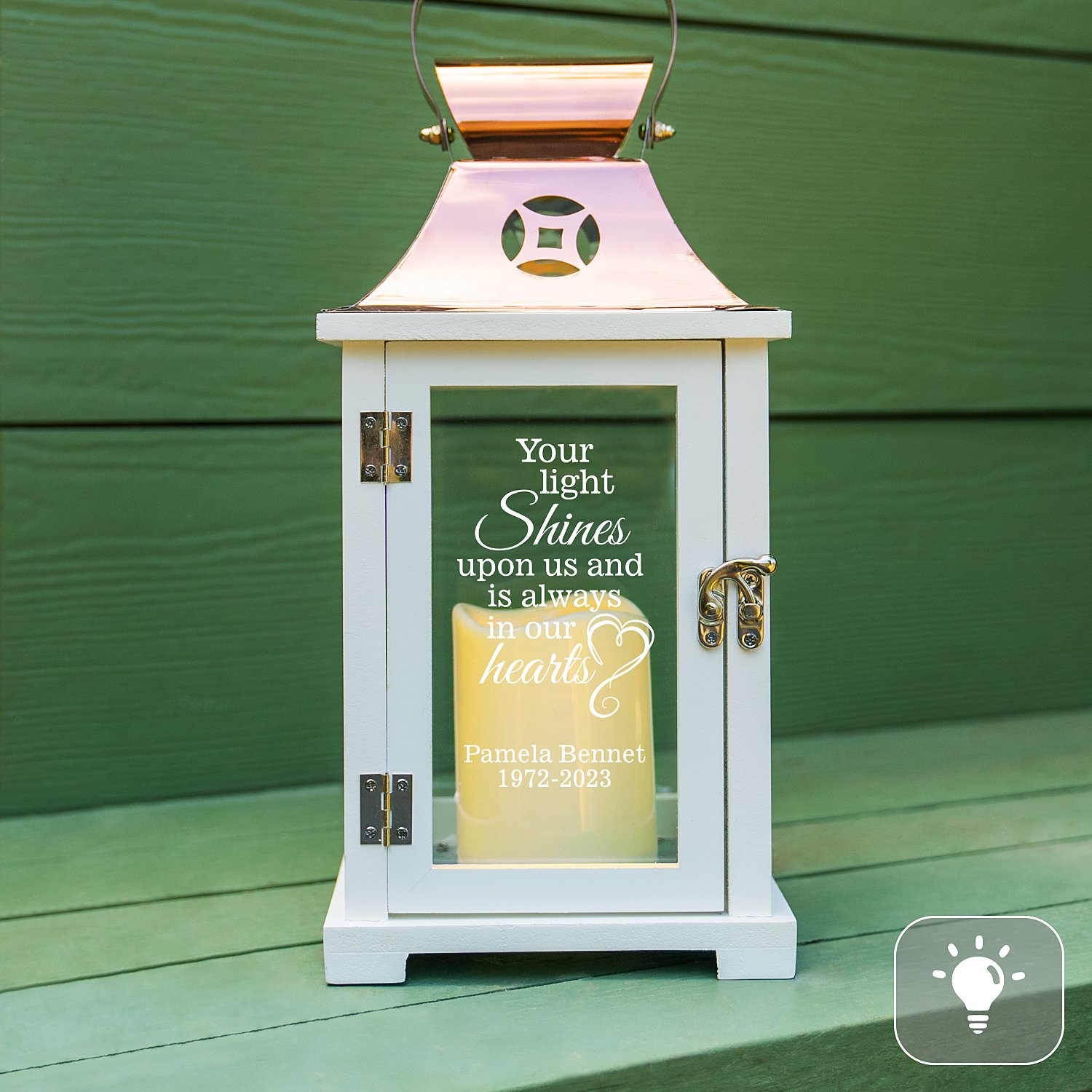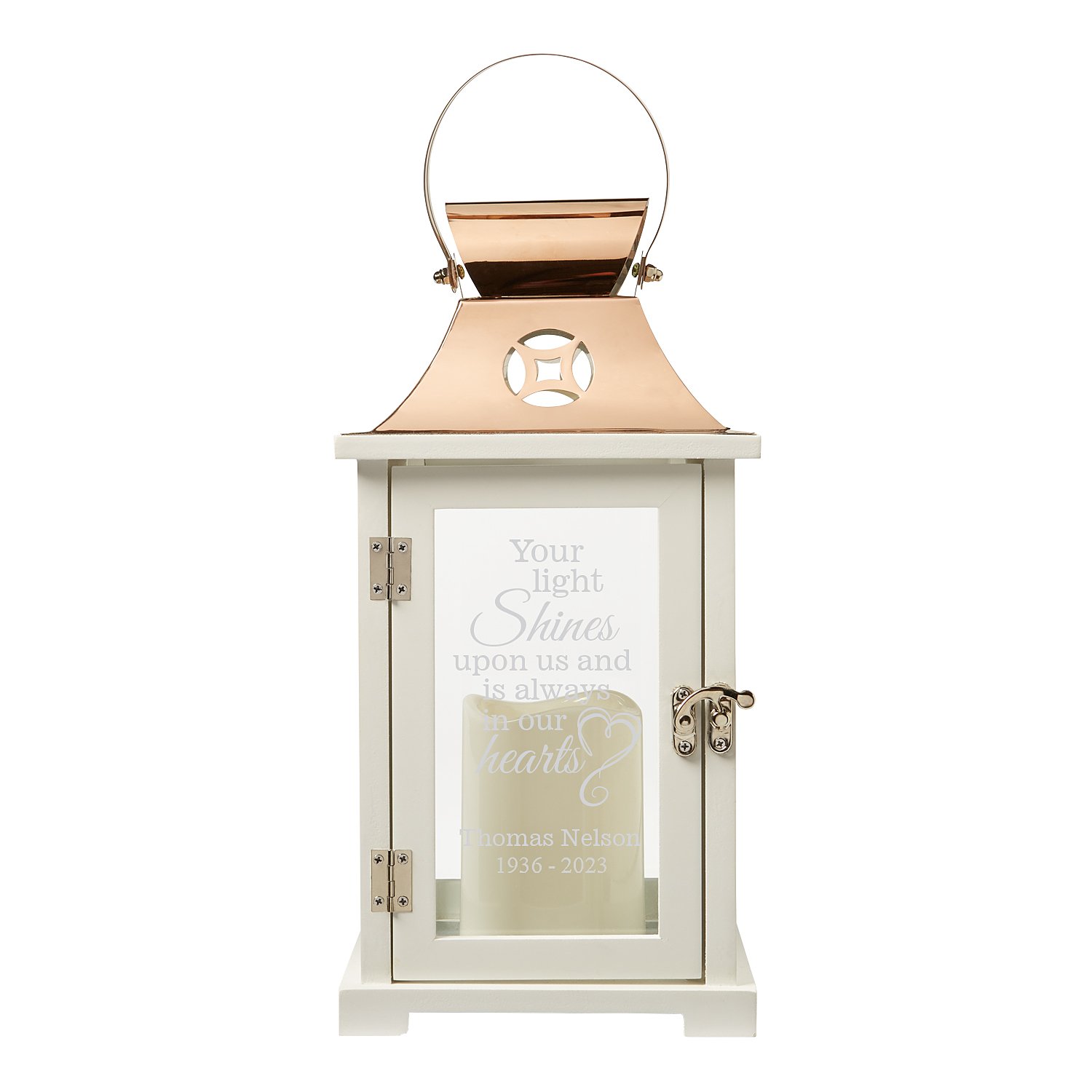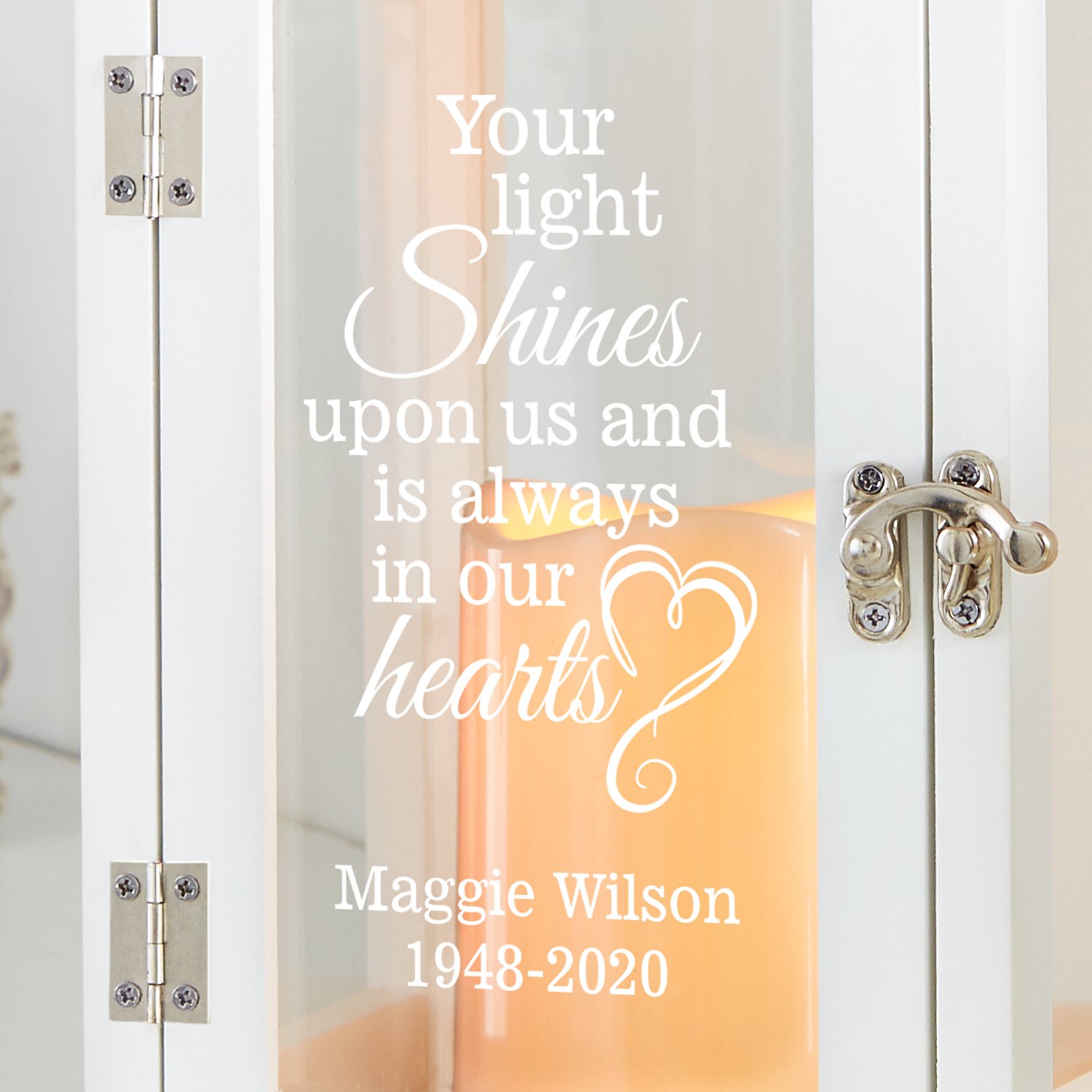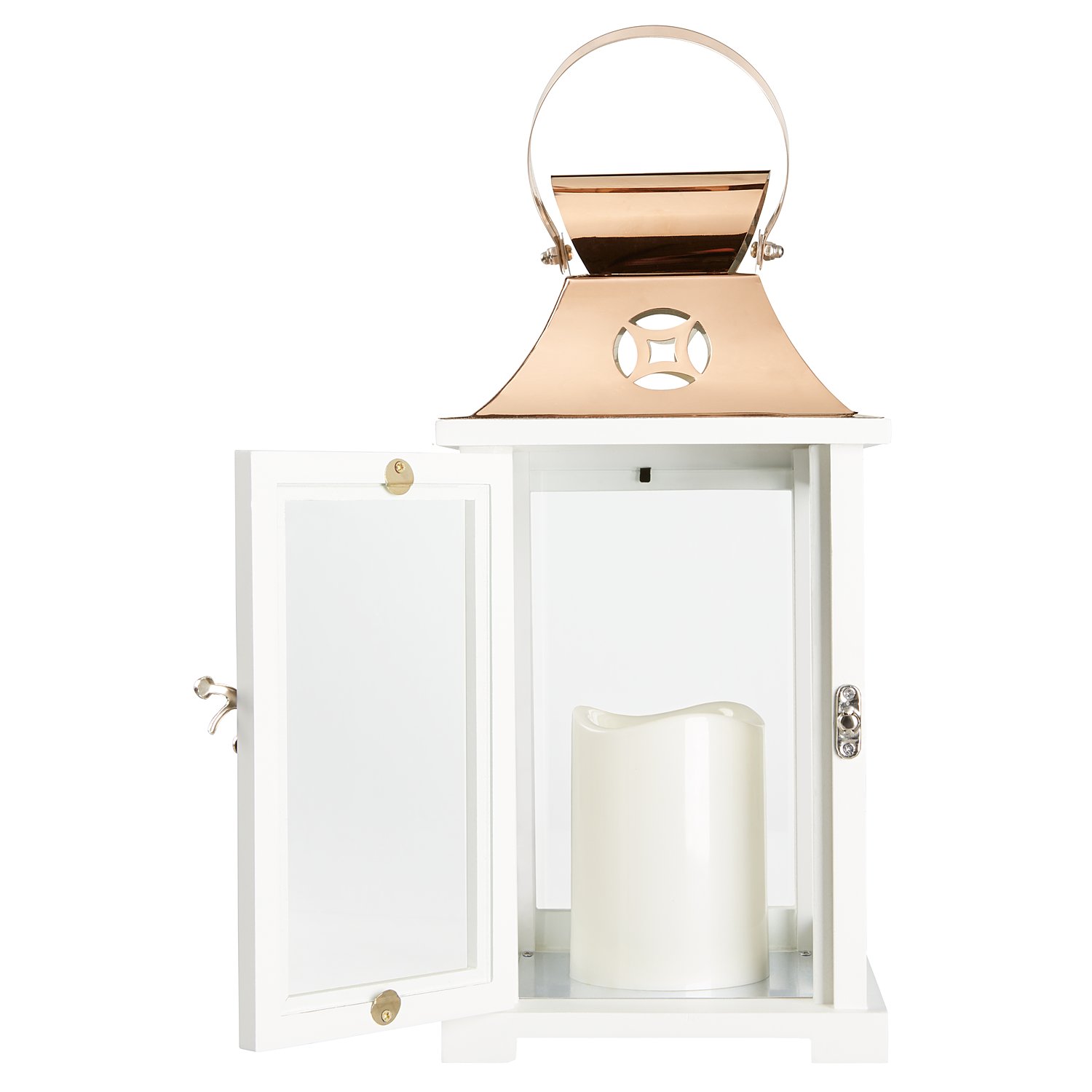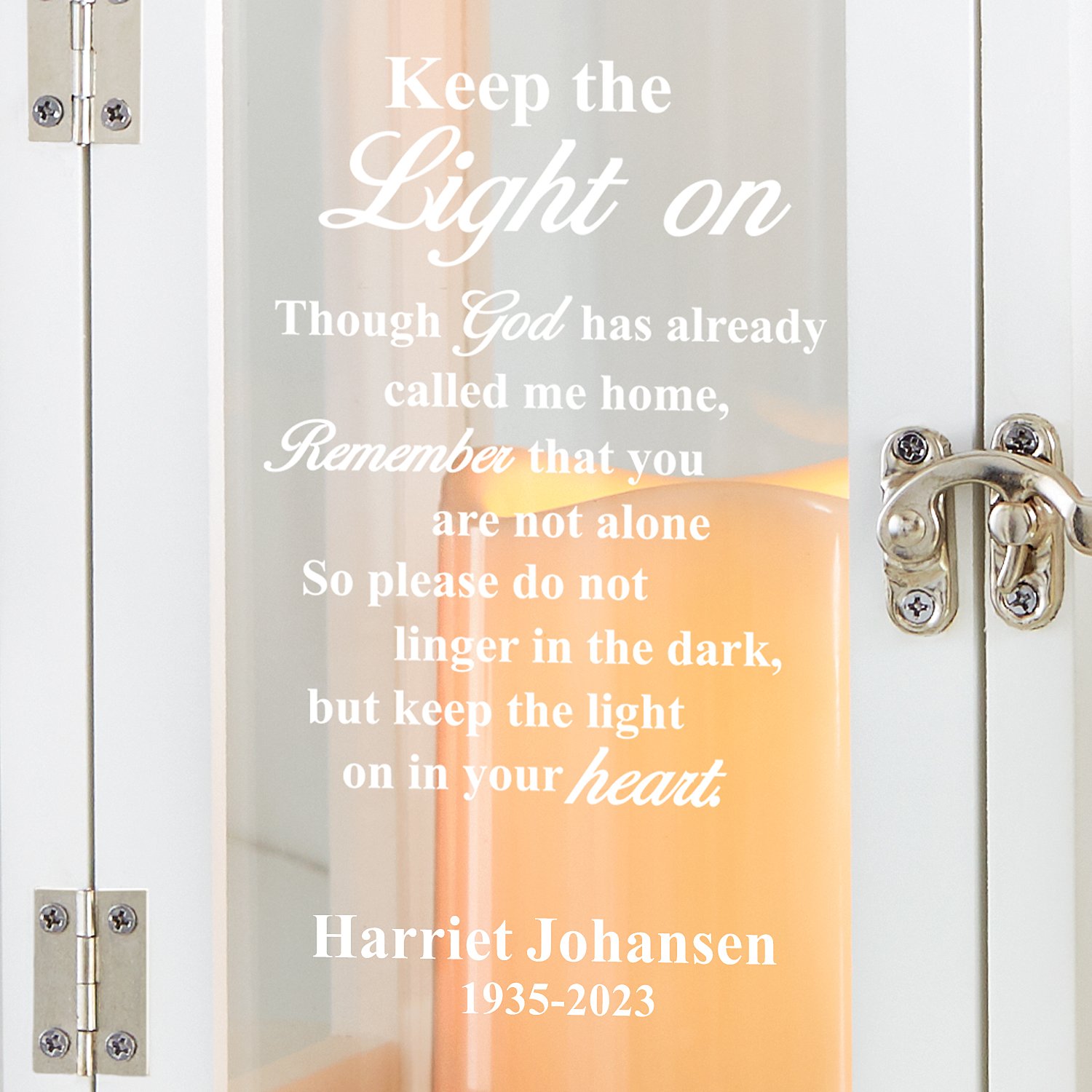 Shine Bright Memorial LED Personalized Lantern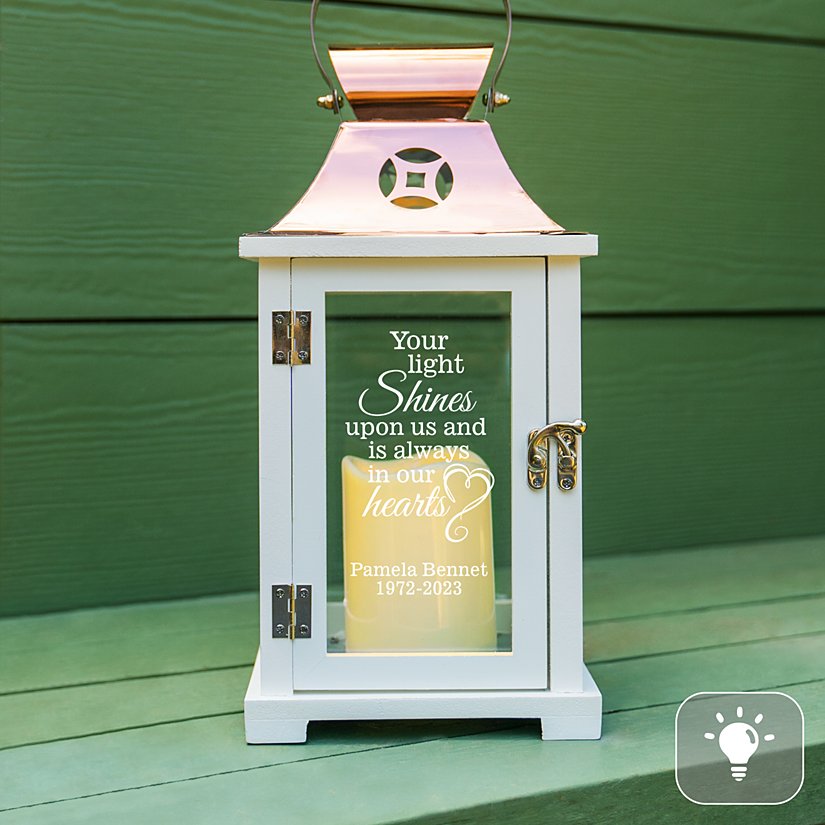 Product Description
Their light will never be extinguished in your heart, and this memorial lantern is another way to ensure it continues to shine bright. A beautiful addition to any home décor, the flameless LED candle provides a glowing light that will remind you of their warmth and the engraved sentiment offers comfort to all who see it. Exclusively from Personal Creations.
Made of wood and stainless steel with a copper finish
Honor their memory by personalizing with any 1- or 2-line engraved message up to 18 characters each
Your light shines upon us and is always in our hearts will always appear
Flameless LED candle has built in automatic timer, allows for 6 hours on/18 hours off
Measures 13.5"Hx6.25" sq.
Suitable for hanging or freestanding
Recommended for indoor use only
Uses 3 AAA batteries (not included)
Item cannot be gift boxed
Shine Bright Memorial LED Personalized Lantern
Personalized with care in the USA
PERFECT GIFT GUARANTEE Your personalized gift is a unique and lasting way to honor your loved one. We'll make sure you're 100% satisfied, or your money back.
Their light will never be extinguished in your heart, and this memorial lantern is another way to ensure it continues to shine bright. A beautiful addition to any home décor, the flameless LED candle provides a glowing light that will remind you of their warmth and the engraved sentiment offers comfort to all who see it. Exclusively from Personal Creations.

Made of wood and stainless steel with a copper finish
Honor their memory by personalizing with any 1- or 2-line engraved message up to 18 characters each
Your light shines upon us and is always in our hearts will always appear
Flameless LED candle has built in automatic timer, allows for 6 hours on/18 hours off
Measures 13.5"Hx6.25" sq.
Suitable for hanging or freestanding
Recommended for indoor use only
Uses 3 AAA batteries (not included)
Item cannot be gift boxed