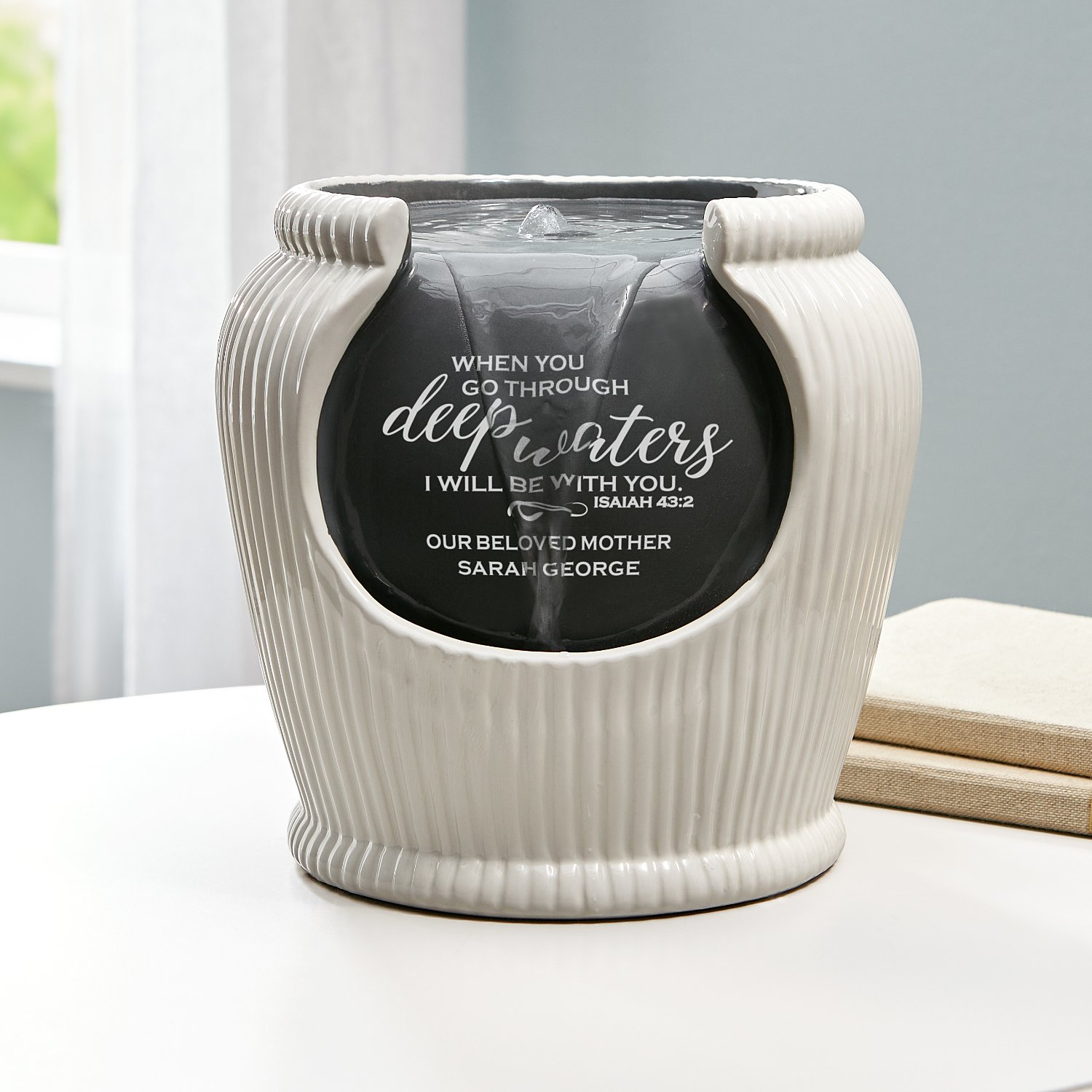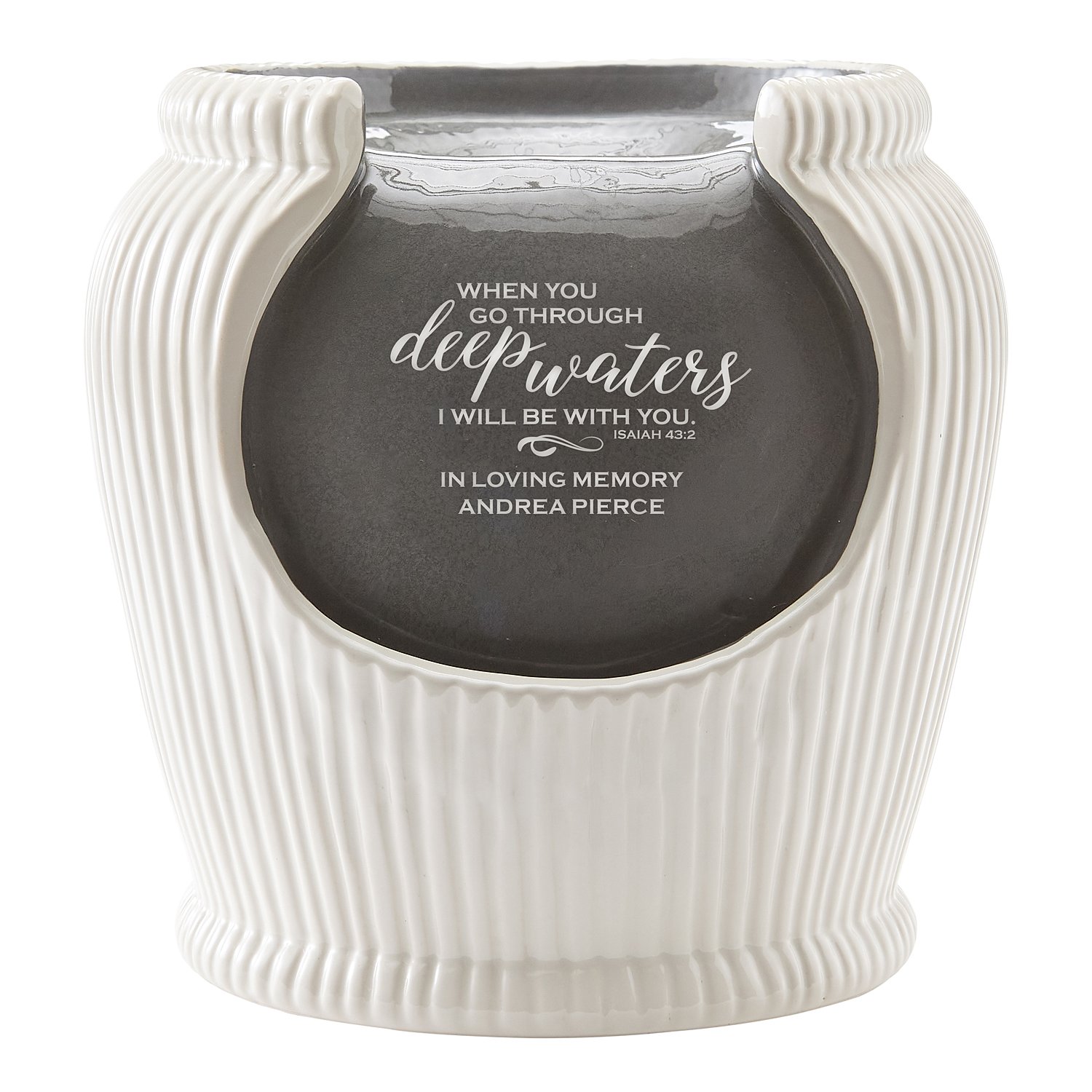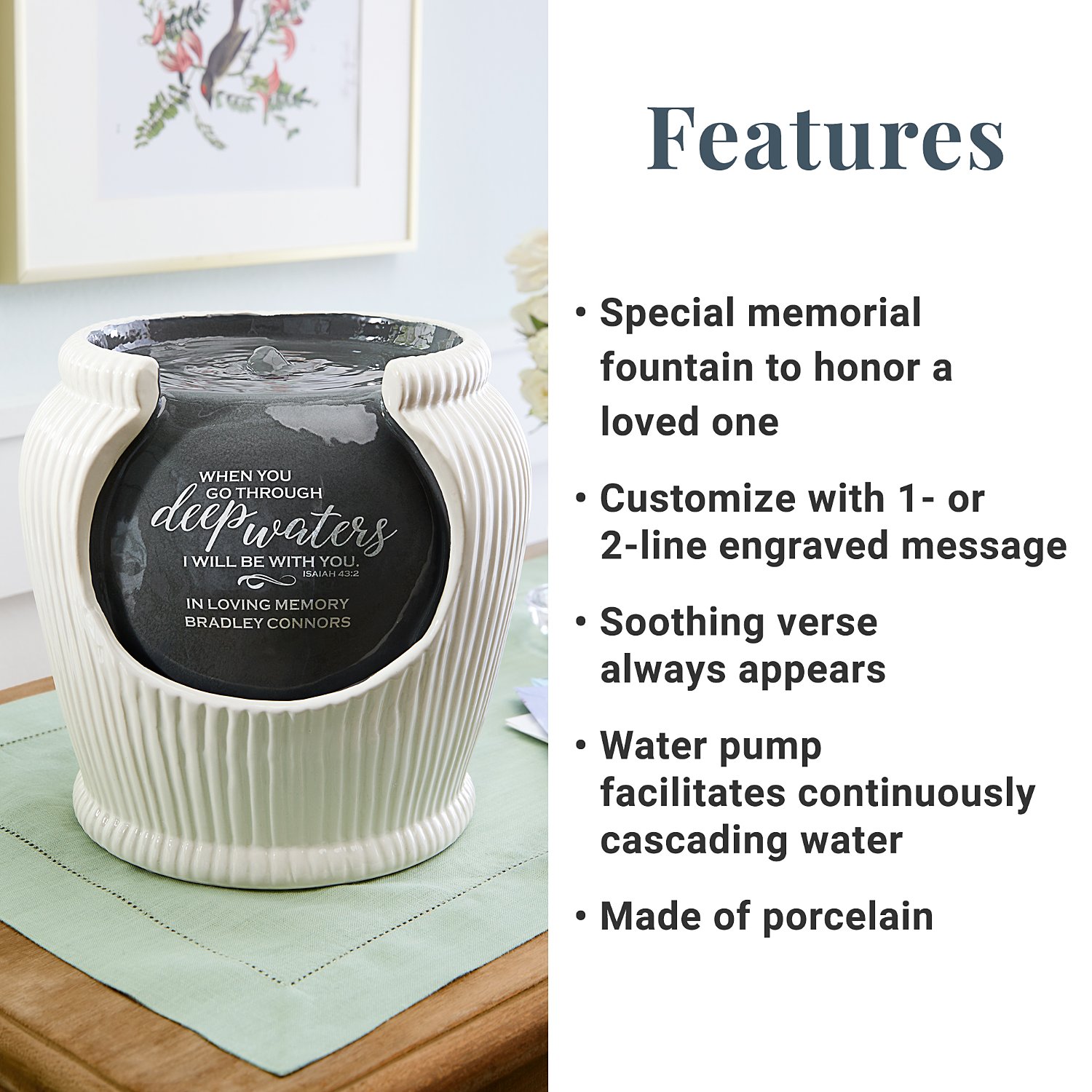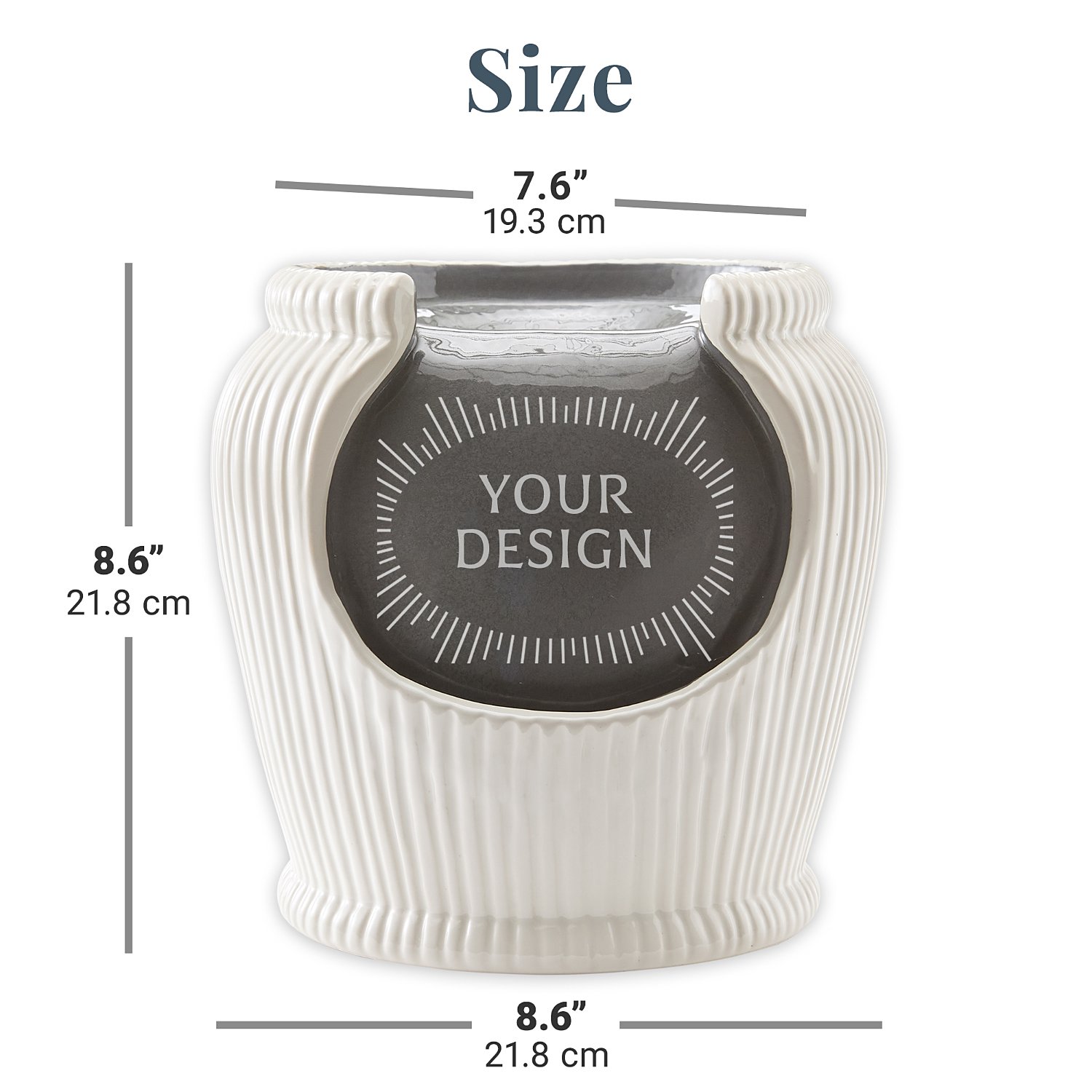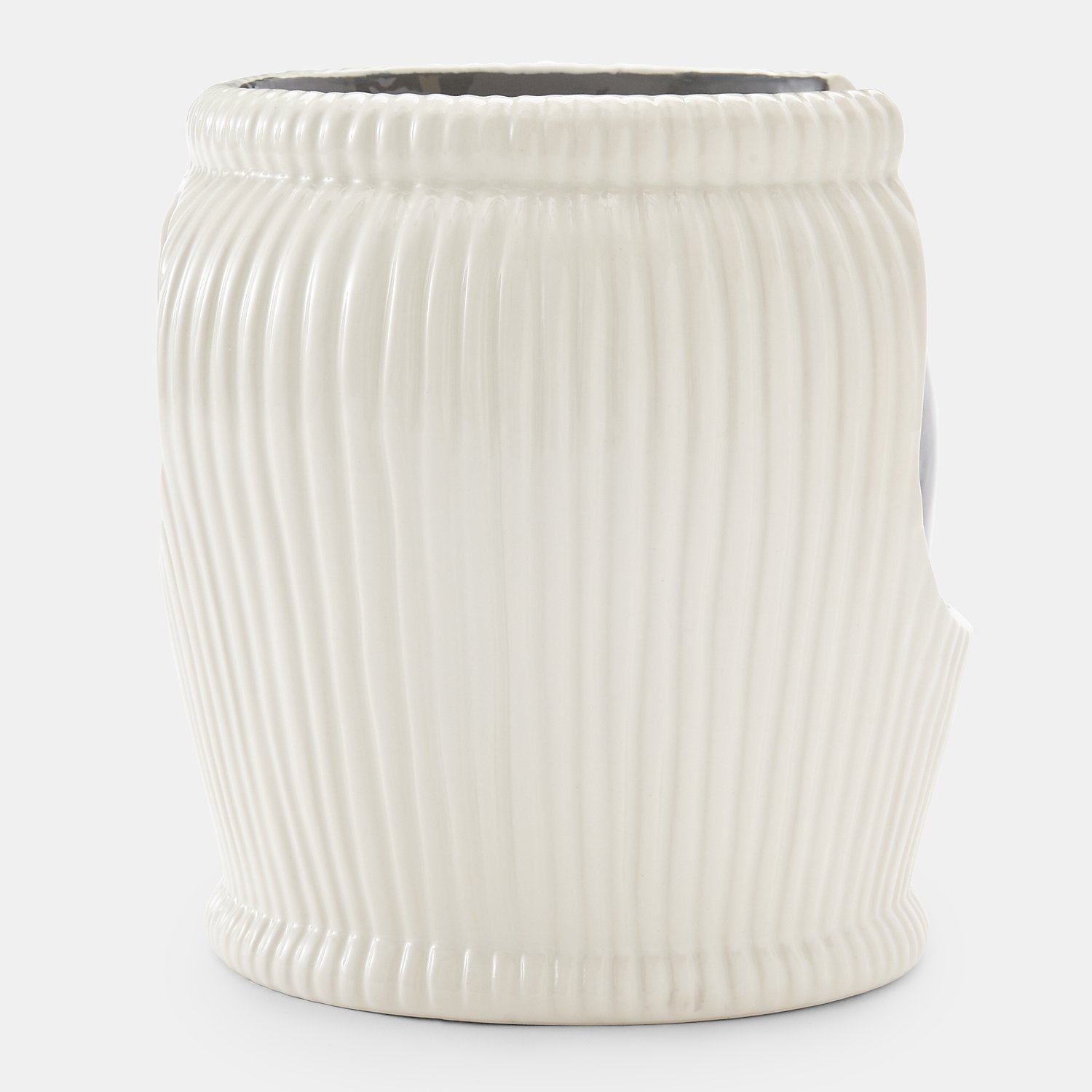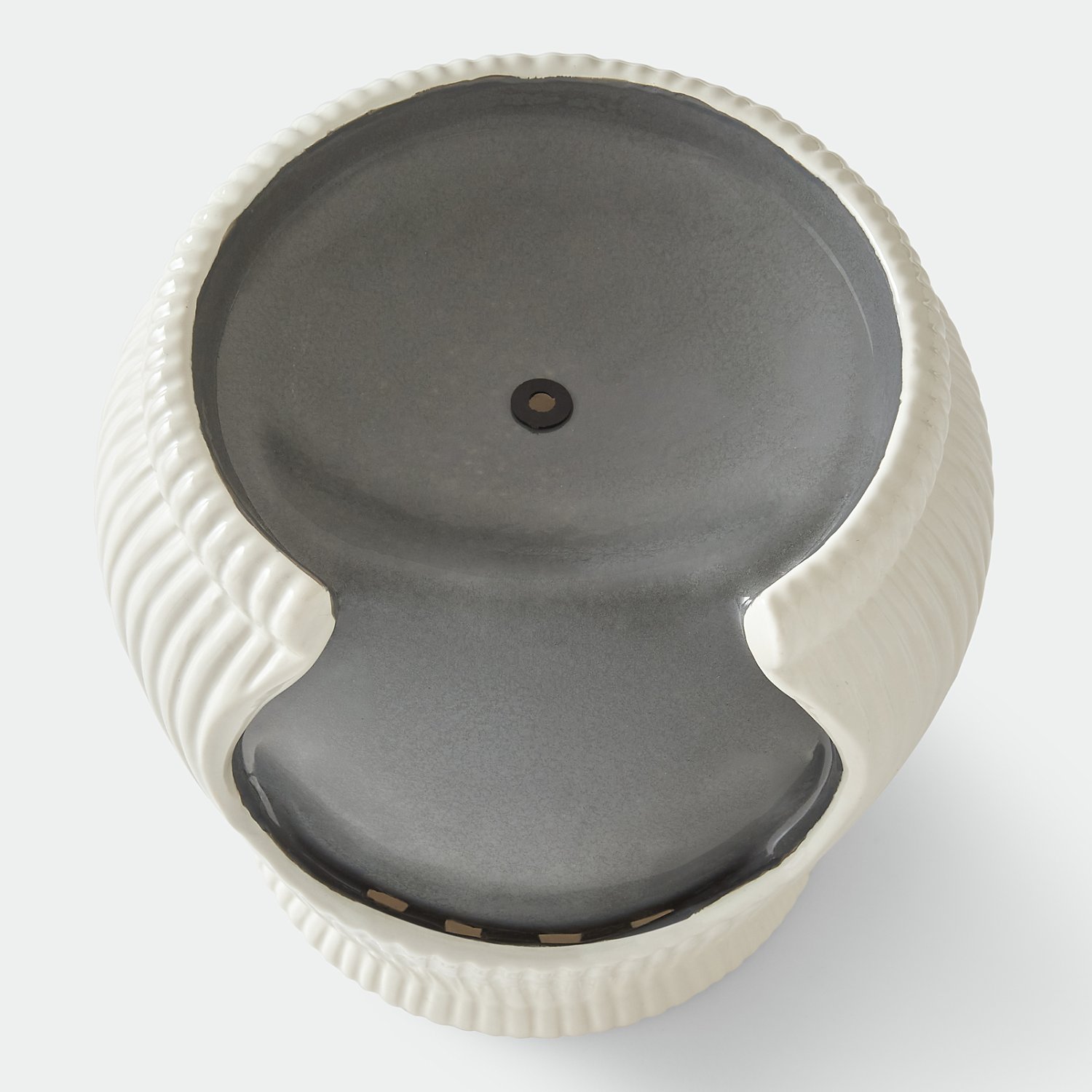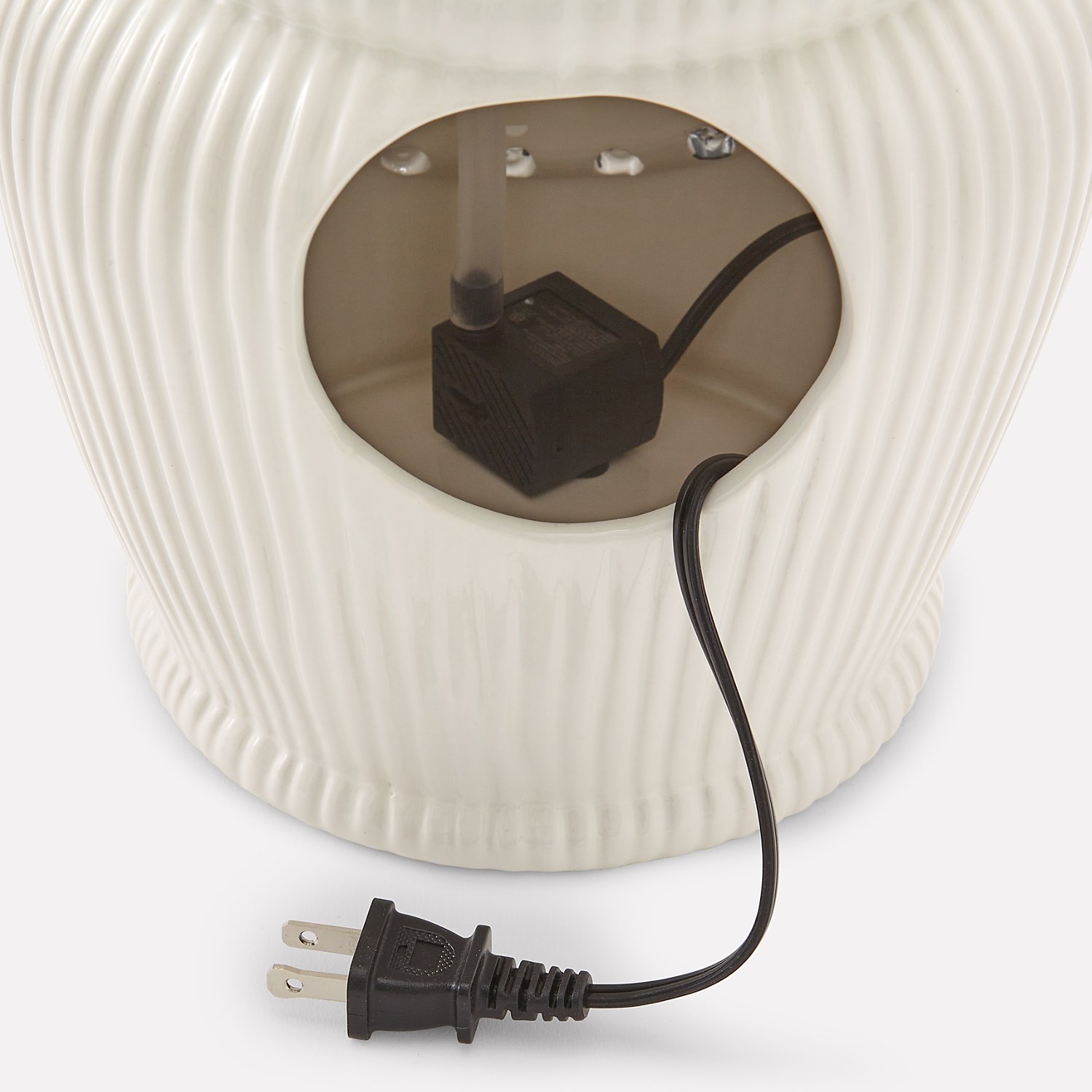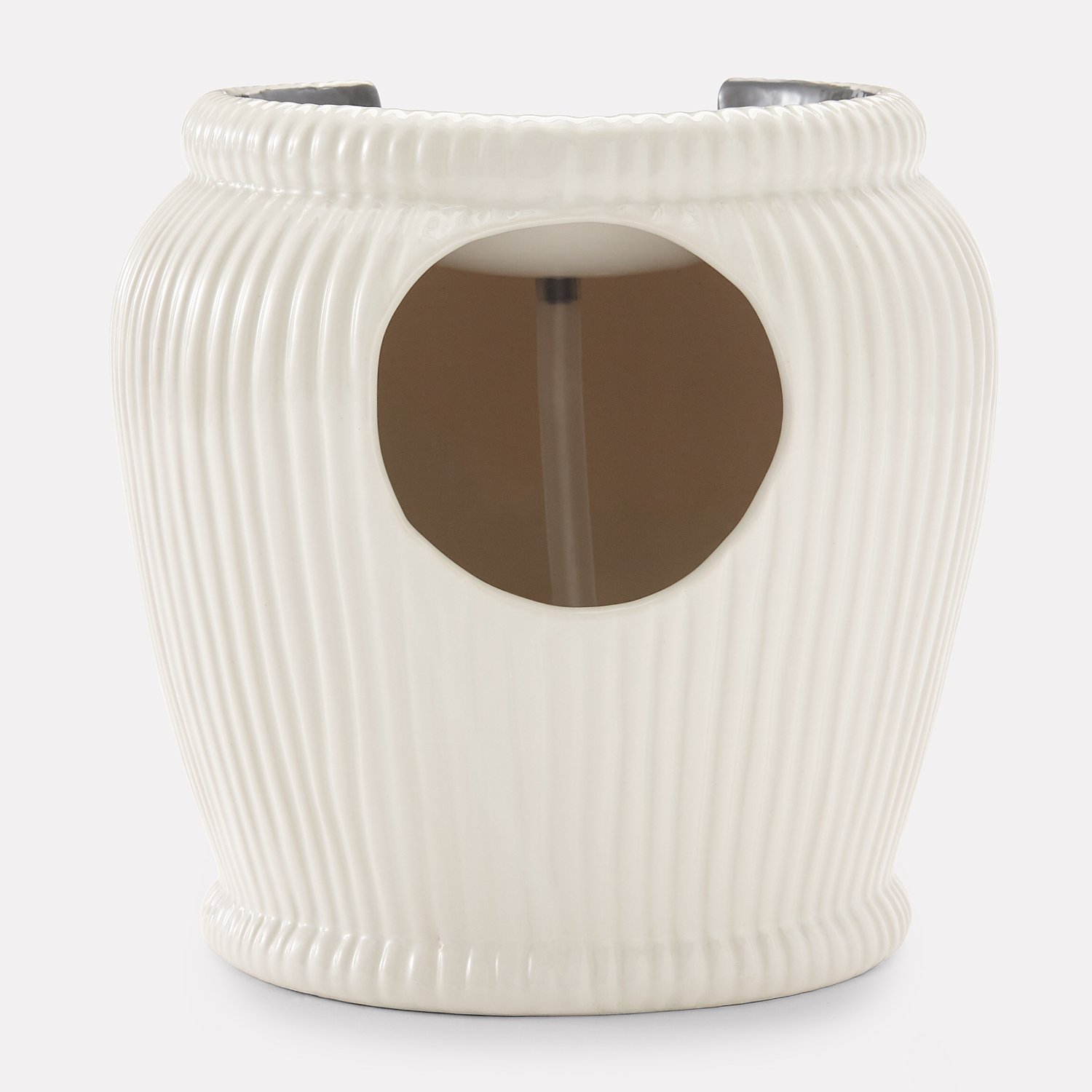 Serenity Memorial Personalized Water Fountain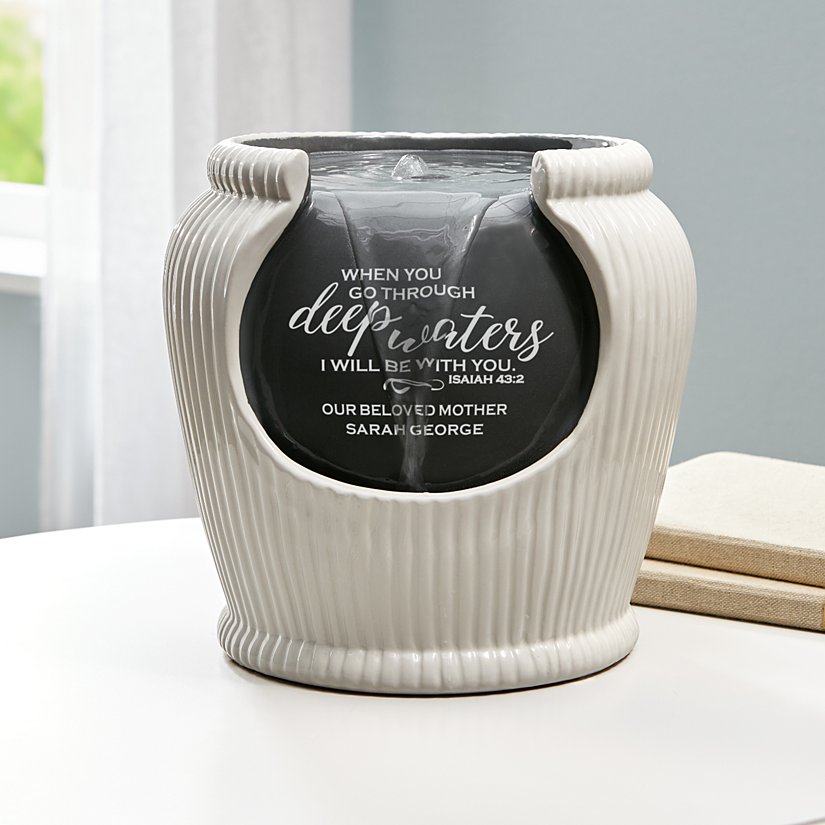 Product Description
Grief, like water, flows in waves. This cascading fountain, designed to be displayed on a desktop or end table, adds a touch of peace and serenity to any space.
Thoughtfully engrave with any 1- to 2-line message, name or date, up to 18 characters on each line
Artfully crafted of porcelain
Measures 8.6"Lx7.6"Wx8.6"H
Water continuously flows from back reservoir to cascade down the front
Plug into any 120V power outlet
Pump made of plastic
New

Serenity Memorial Personalized Water Fountain
Personalized with care in the USA
PERFECT GIFT GUARANTEE Your personalized gift is a unique and lasting way to honor your loved one. We'll make sure you're 100% satisfied, or your money back.
Grief, like water, flows in waves. This cascading fountain, designed to be displayed on a desktop or end table, adds a touch of peace and serenity to any space.

Thoughtfully engrave with any 1- to 2-line message, name or date, up to 18 characters on each line
Artfully crafted of porcelain
Measures 8.6"Lx7.6"Wx8.6"H
Water continuously flows from back reservoir to cascade down the front
Plug into any 120V power outlet
Pump made of plastic