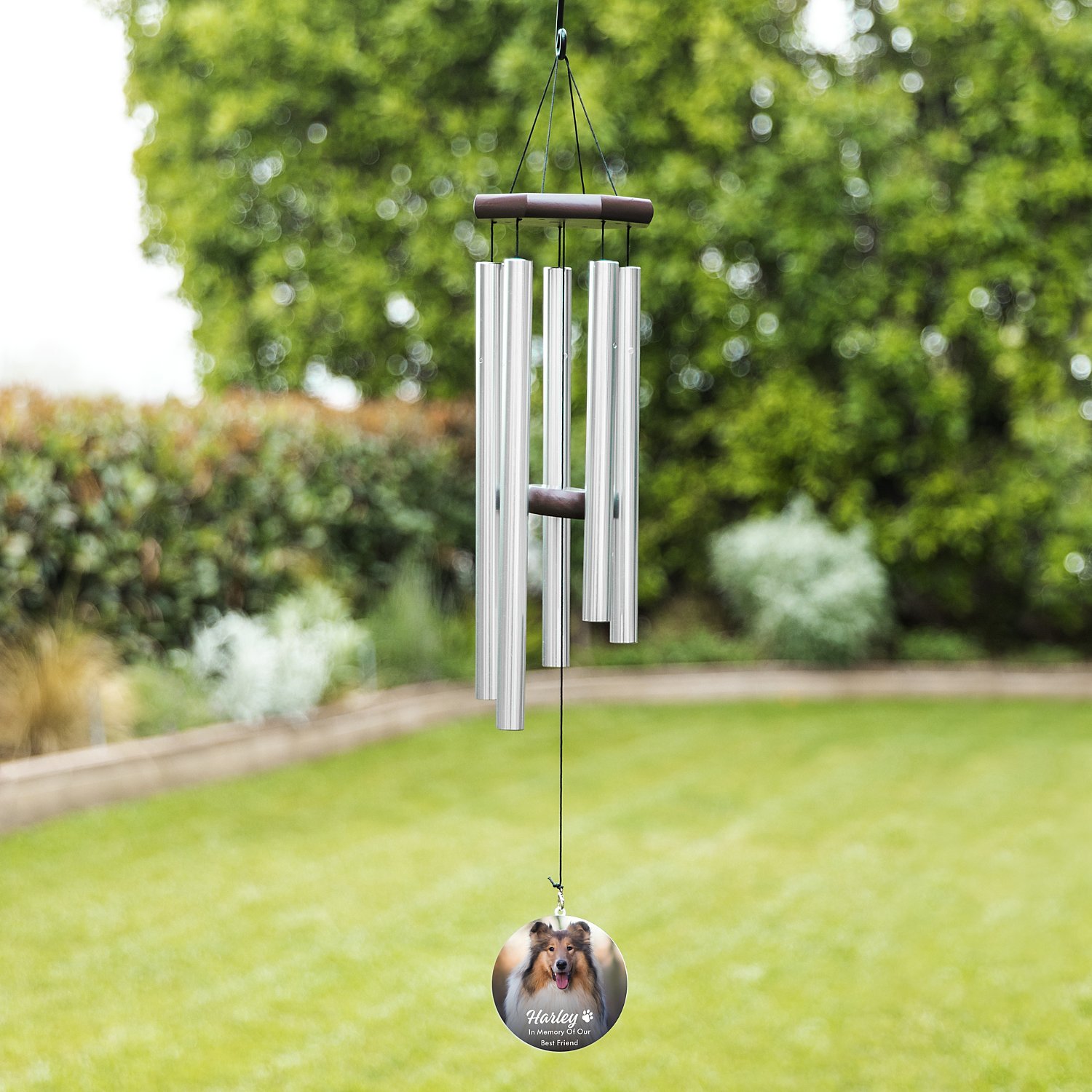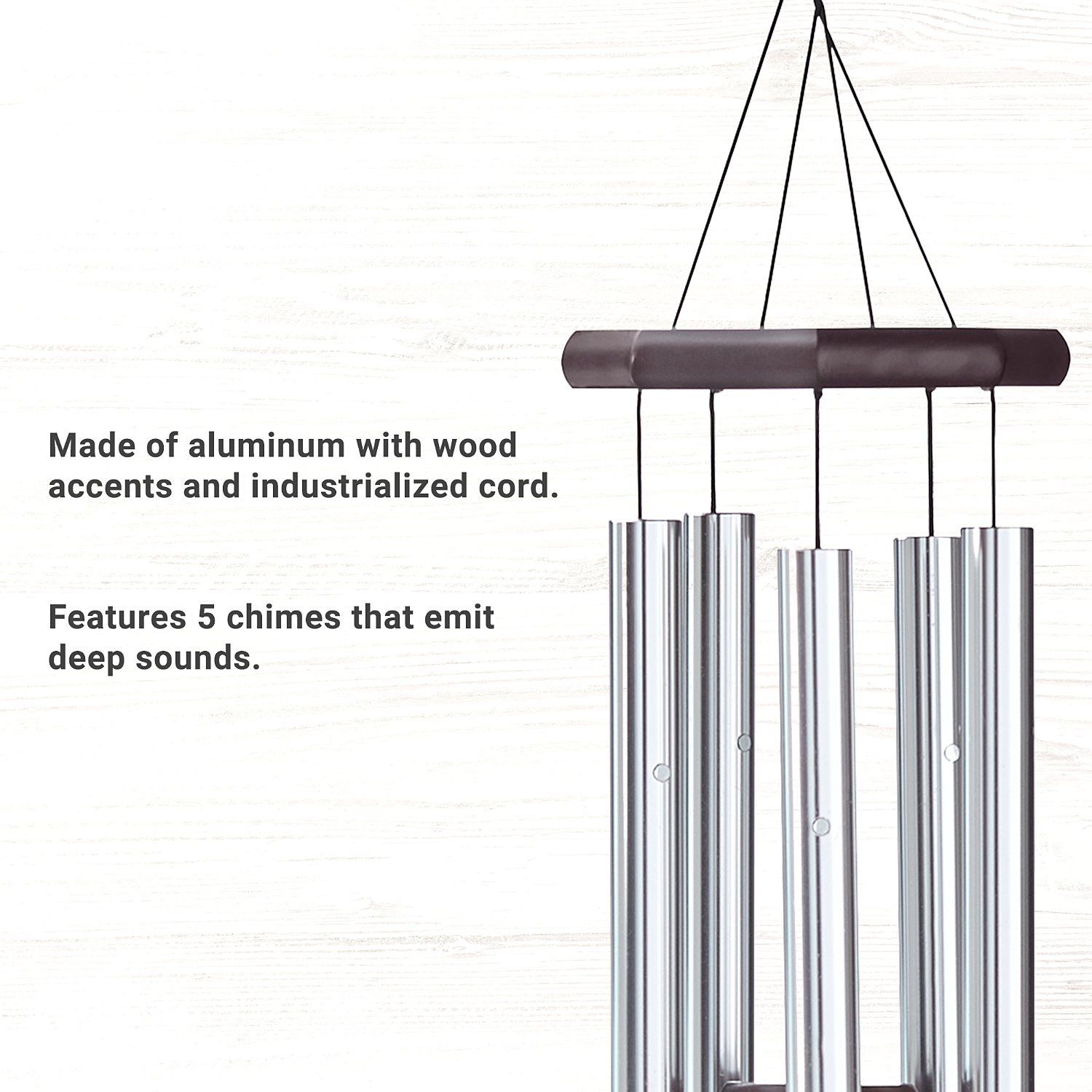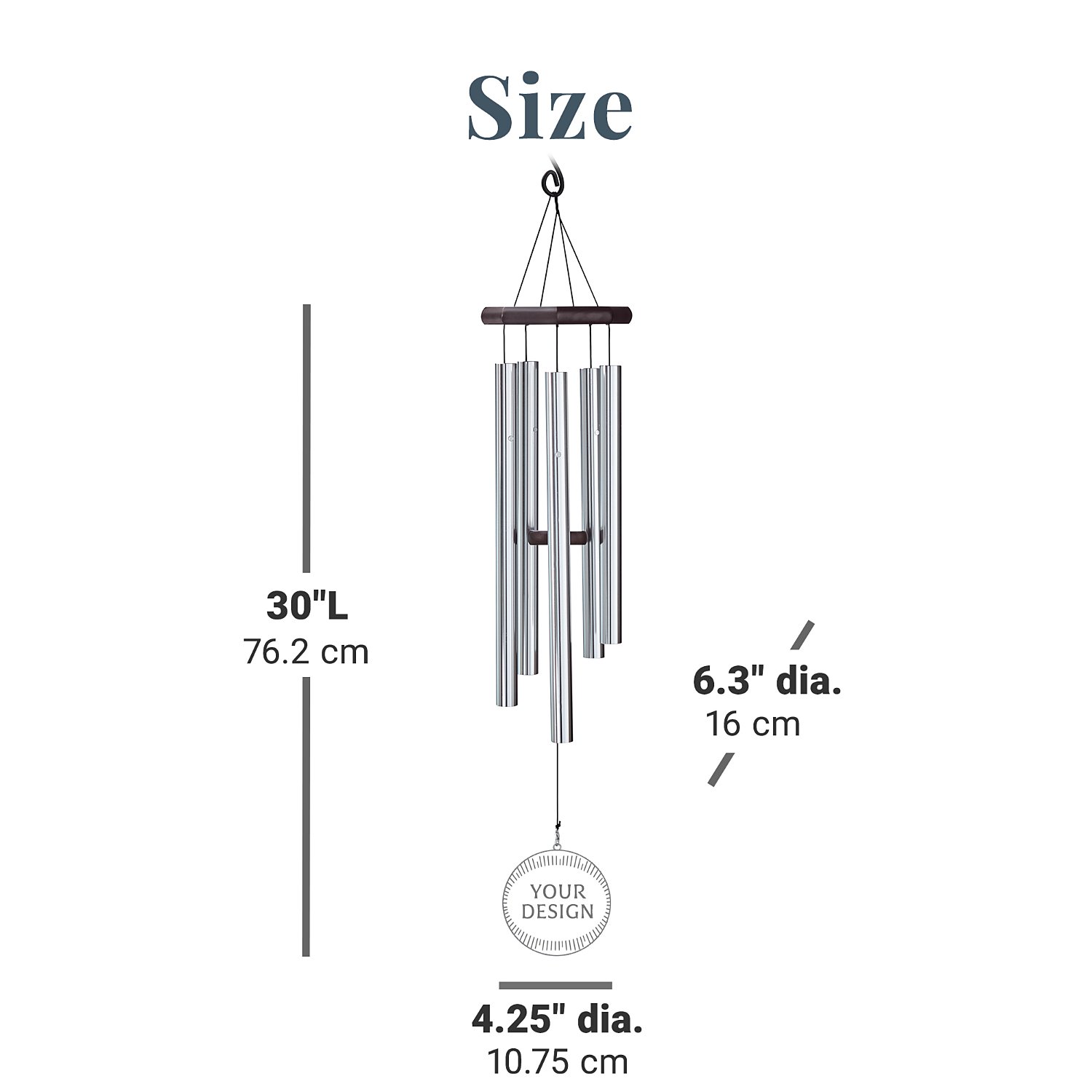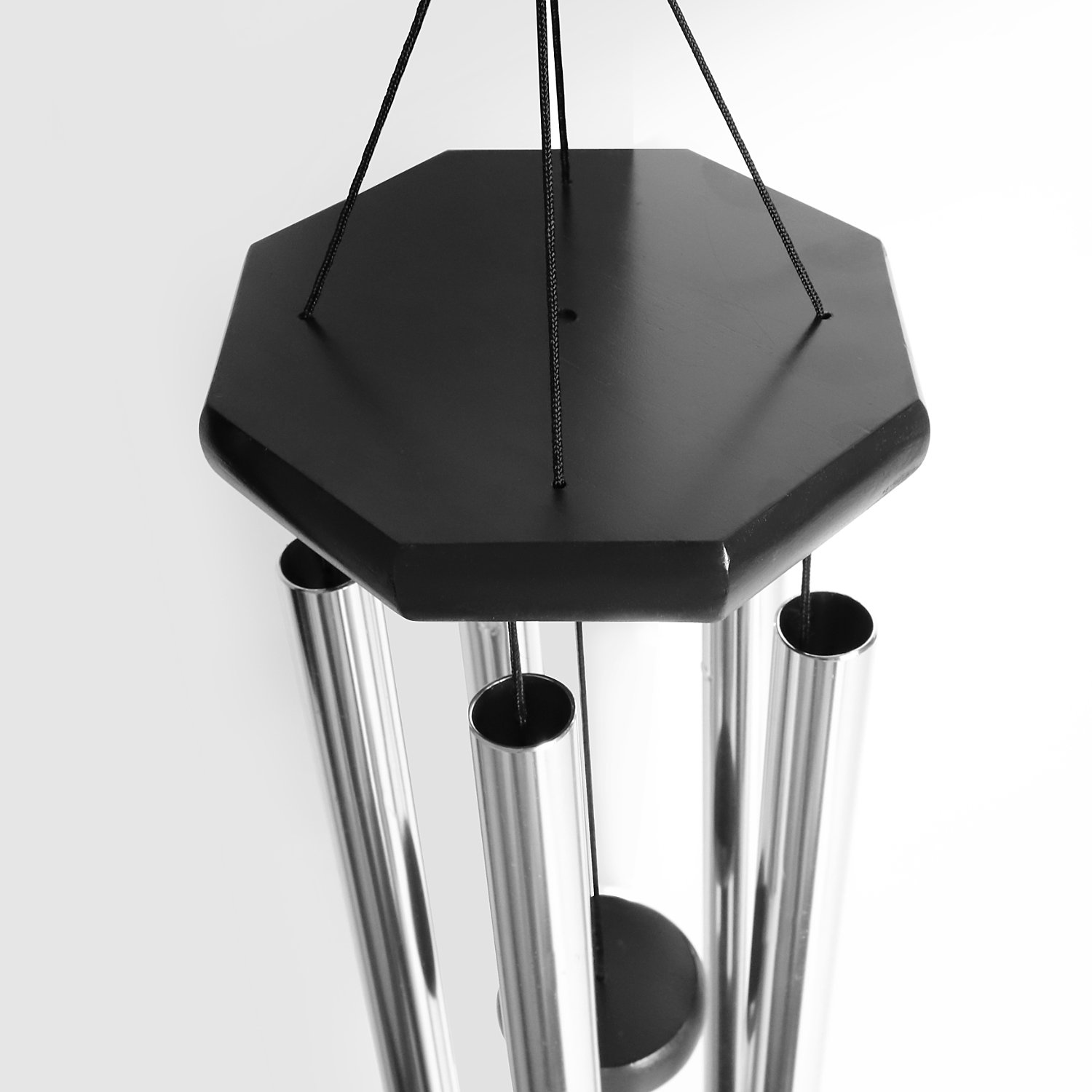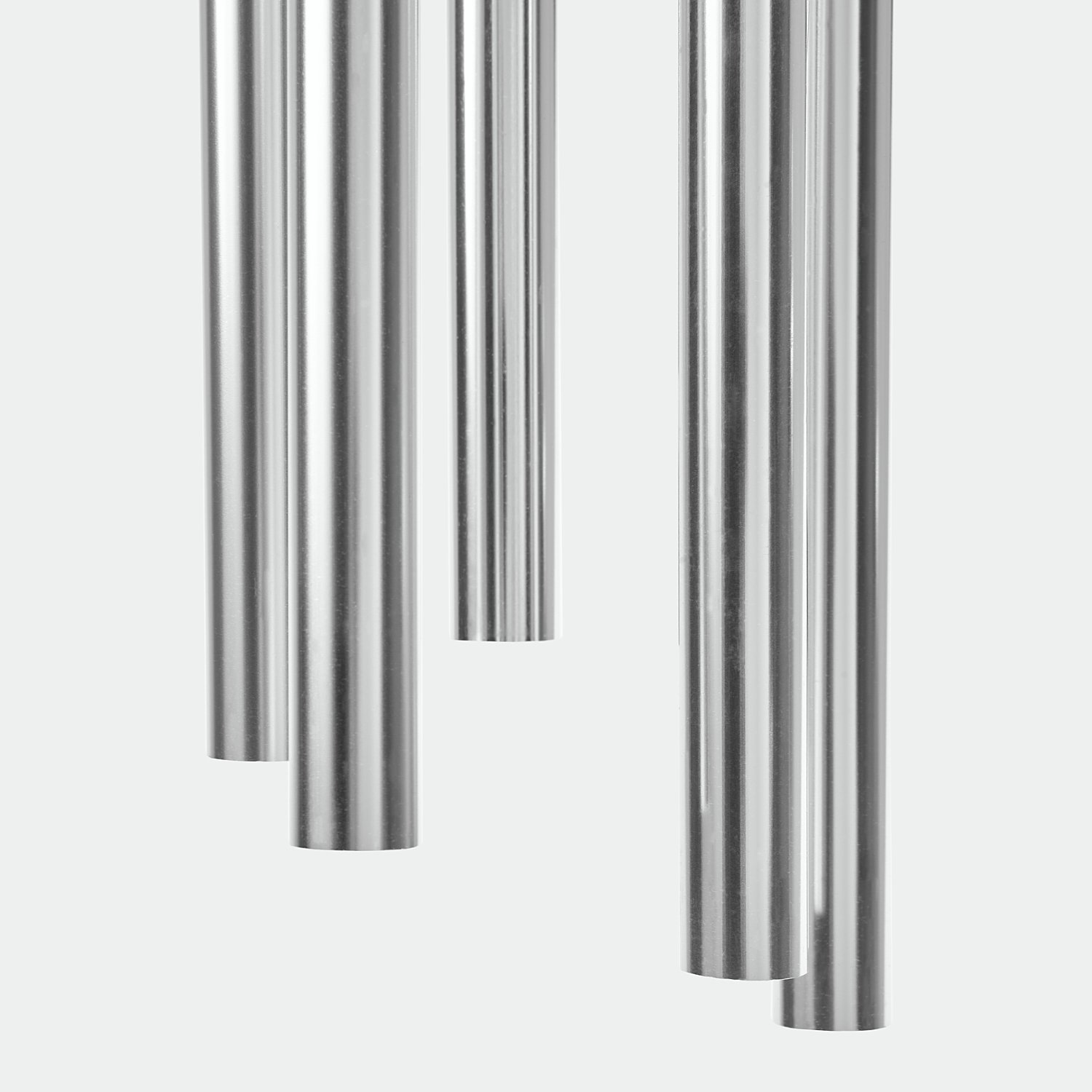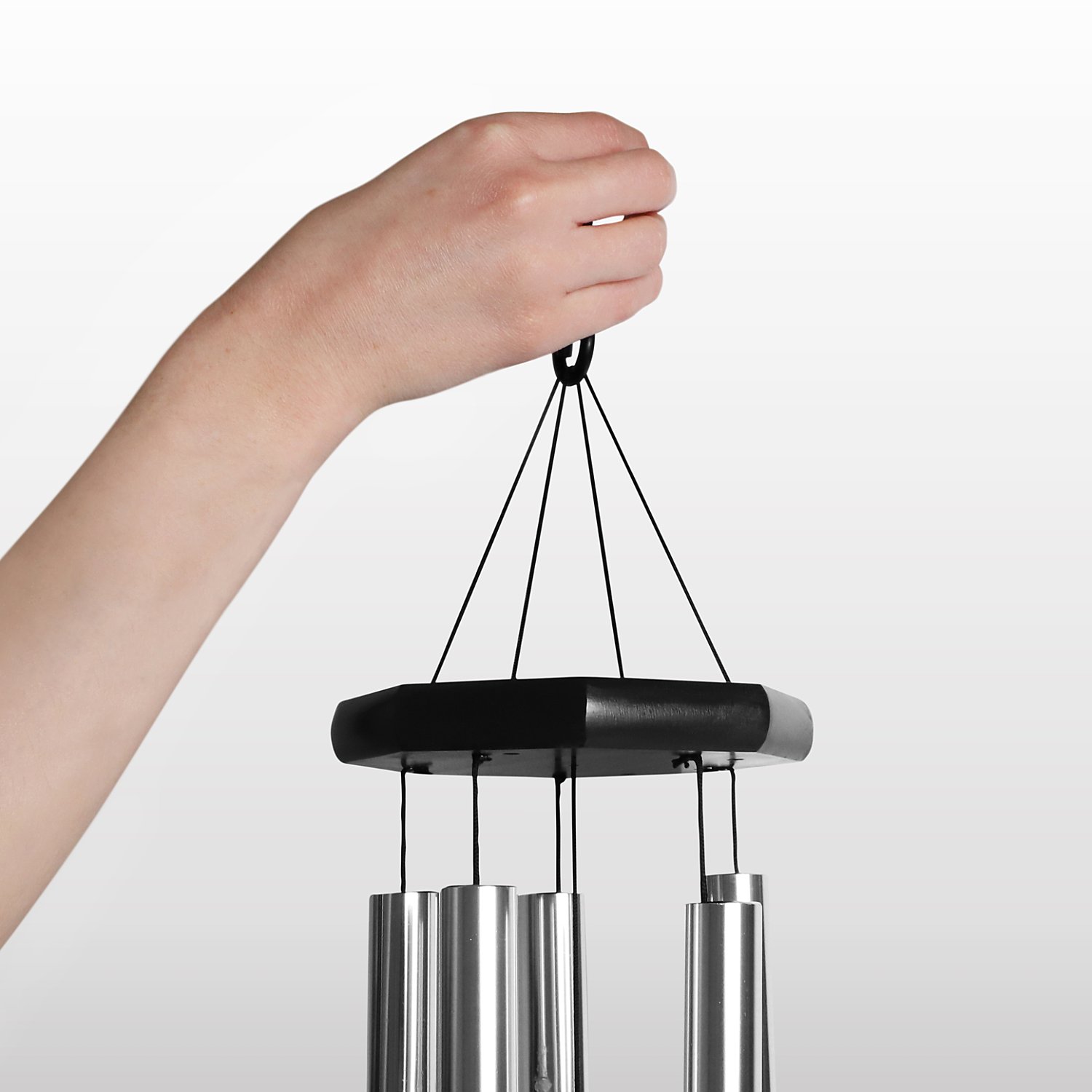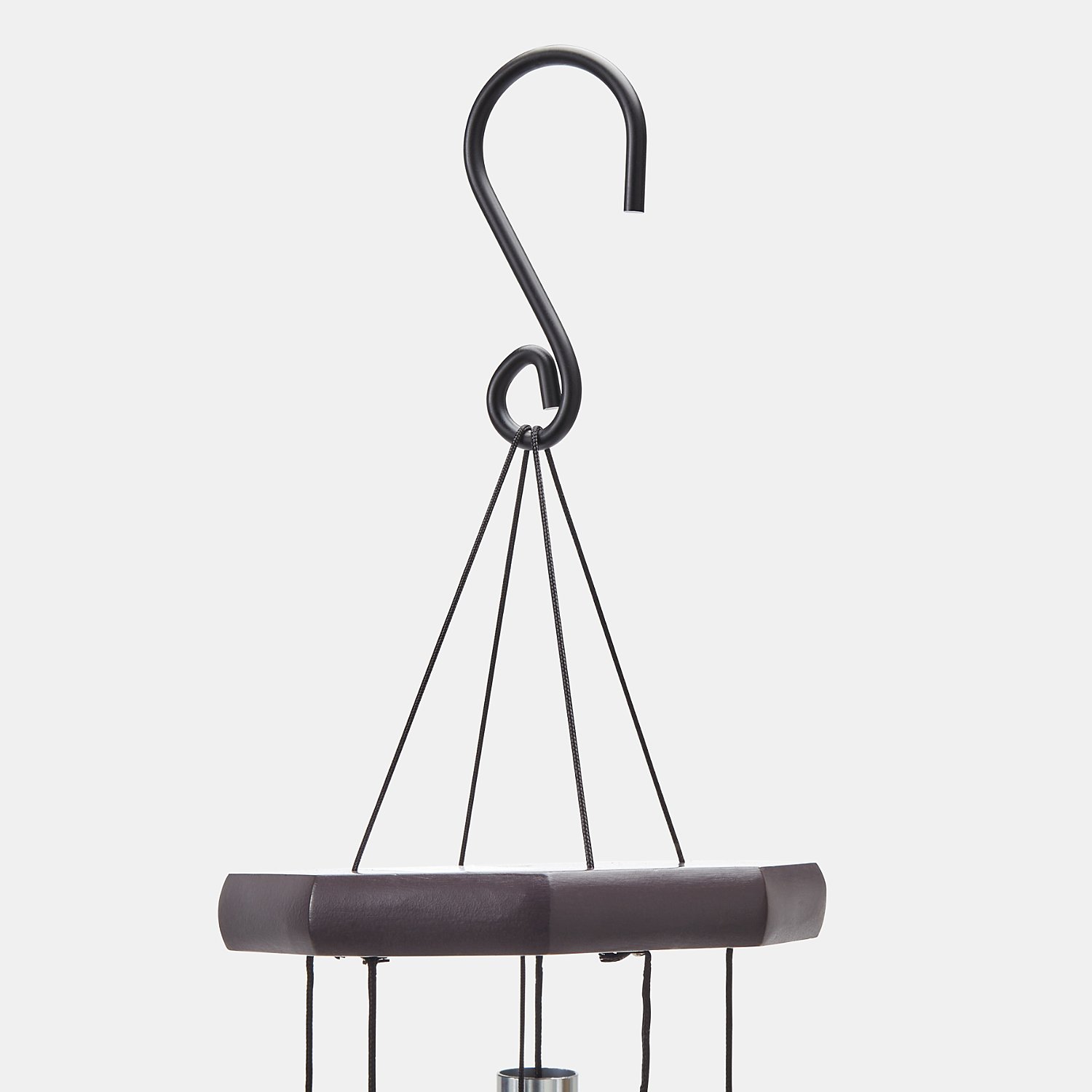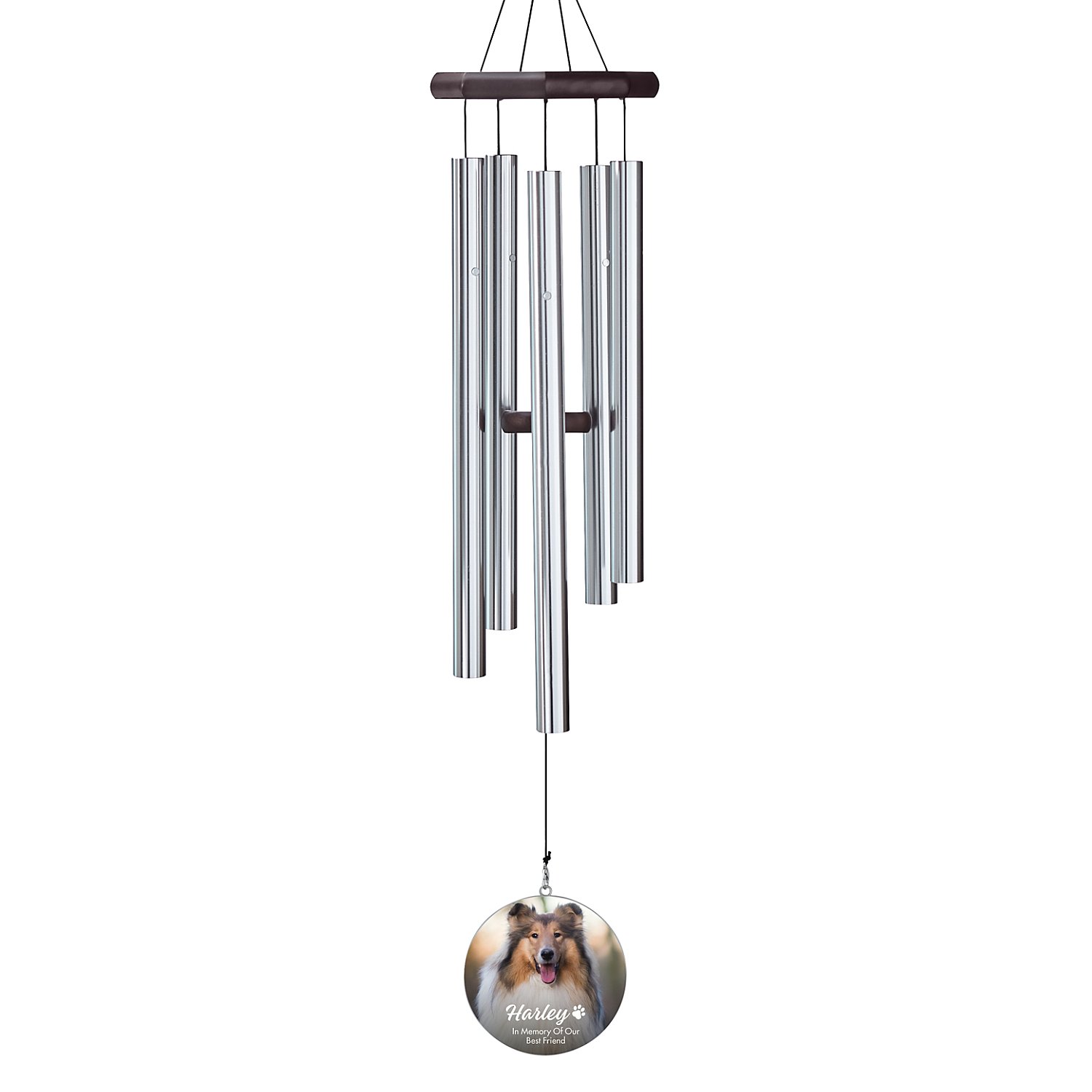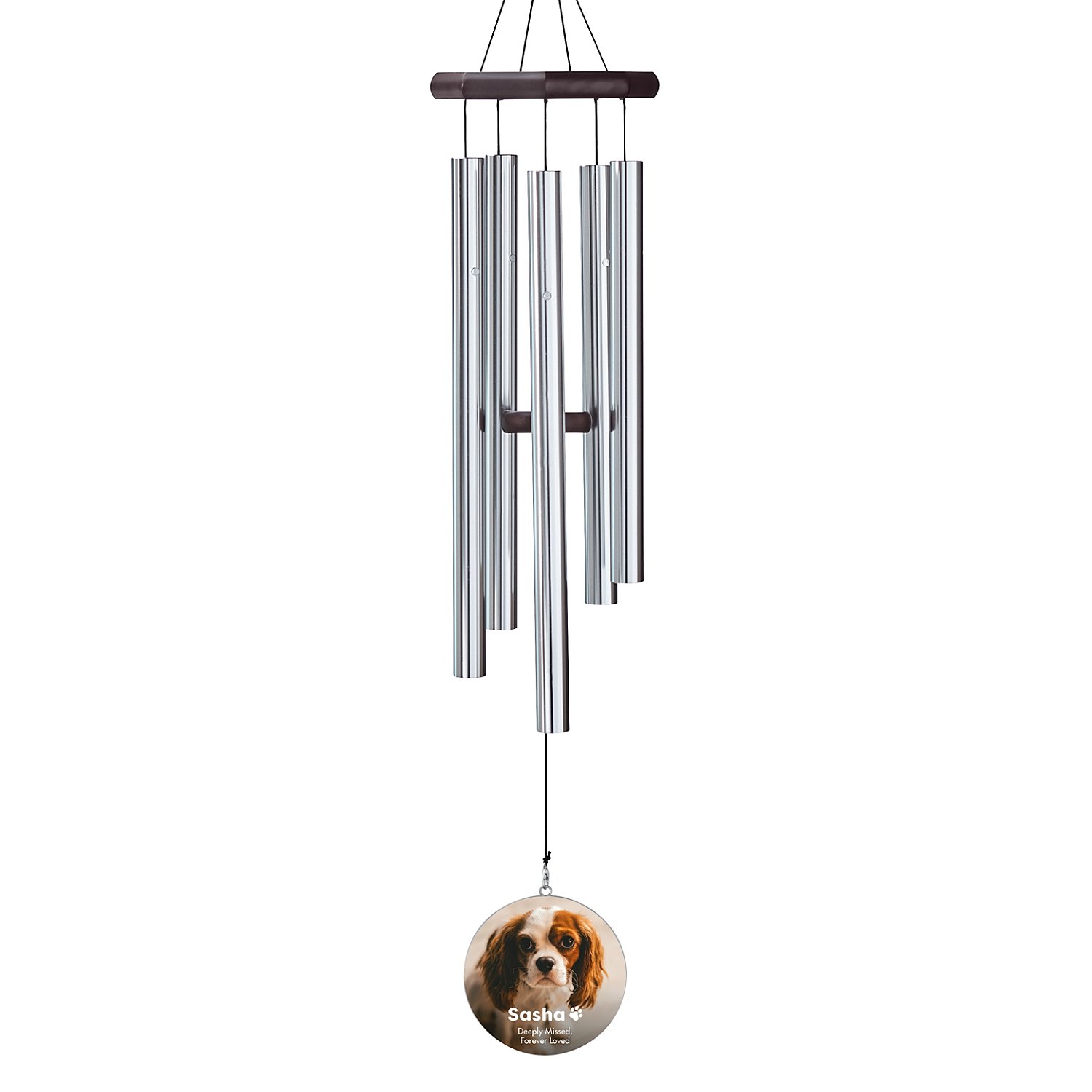 Remembered Forever Pet Memorial Photo 30" Personalized Wind Chime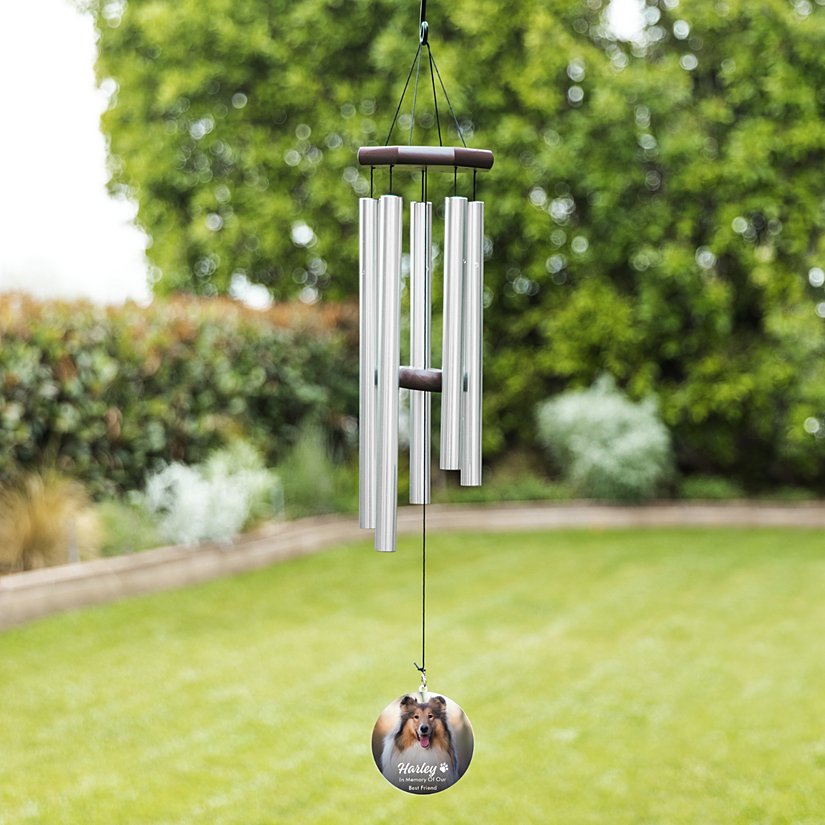 Product Description
Let cherished memories of your furry friend live on in your garden. This melodic addition to your outdoor décor will remind you of your lost companion with every gentle song.
Personalize with any favorite photo, any name up to 10 characters and any 2-line message, up to 20 characters on the first line and up to 15 characters on the second line
Choose from script, block or serif font
Made of aluminum with wood accents and industrialized cord
Features 5 chimes that emit deep sounds
Wind chime measures 30"Hx6.3" dia.
Personalized medallion measures 4.25" dia.
To extend the life of your chime, hang your wind chime in an area protected from direct sunlight, heavy winds or rain
Ideal locations for hanging the wind chime include under a porch overhang or in a shady tree
Bring chimes indoors during inclement weather
New

Remembered Forever Pet Memorial Photo 30" Personalized Wind Chime
Personalized with care in the USA
PERFECT GIFT GUARANTEE Your personalized gift is a unique and lasting way to honor your loved one. We'll make sure you're 100% satisfied, or your money back.
Let cherished memories of your furry friend live on in your garden. This melodic addition to your outdoor décor will remind you of your lost companion with every gentle song.

Personalize with any favorite photo, any name up to 10 characters and any 2-line message, up to 20 characters on the first line and up to 15 characters on the second line
Choose from script, block or serif font
Made of aluminum with wood accents and industrialized cord
Features 5 chimes that emit deep sounds
Wind chime measures 30"Hx6.3" dia.
Personalized medallion measures 4.25" dia.
To extend the life of your chime, hang your wind chime in an area protected from direct sunlight, heavy winds or rain
Ideal locations for hanging the wind chime include under a porch overhang or in a shady tree
Bring chimes indoors during inclement weather