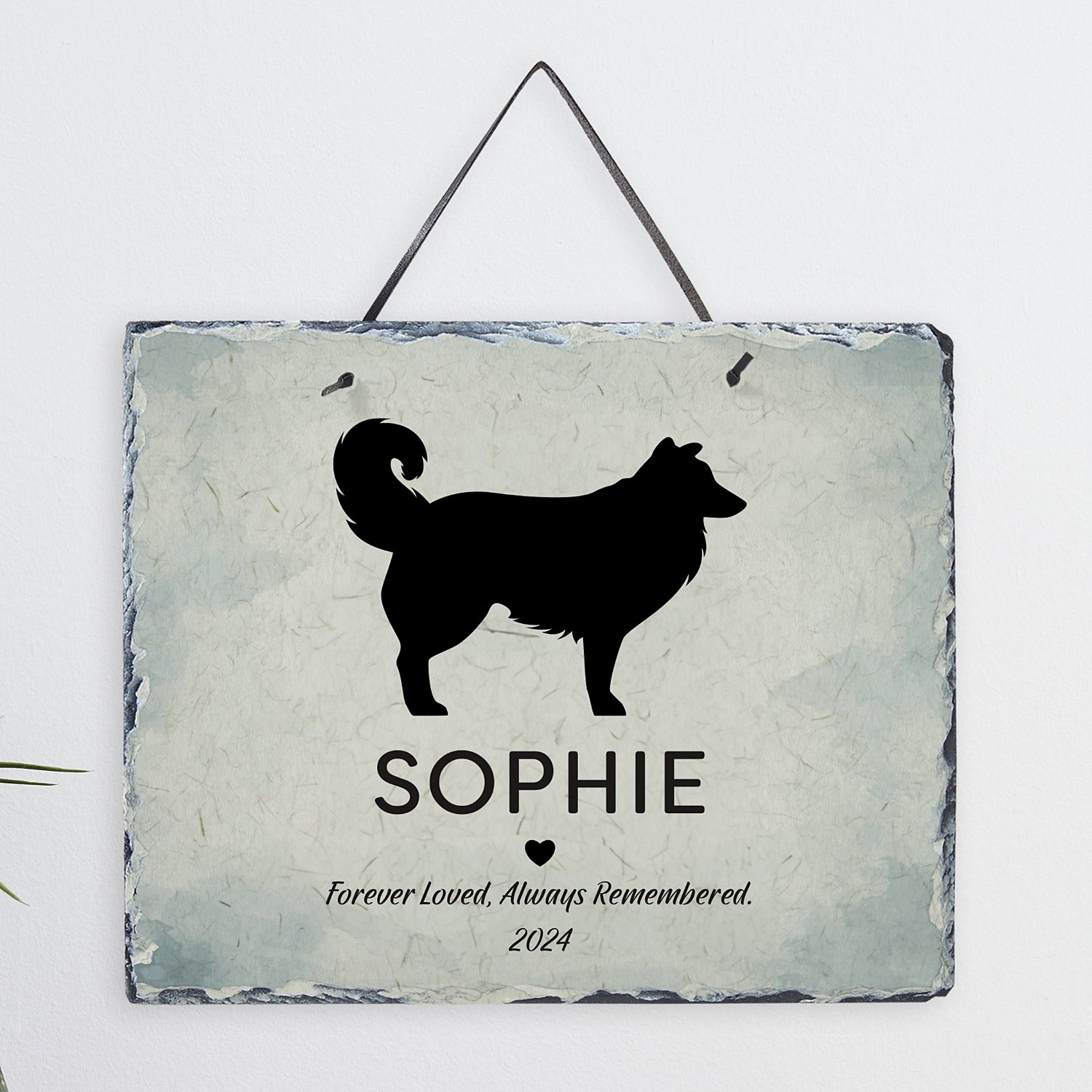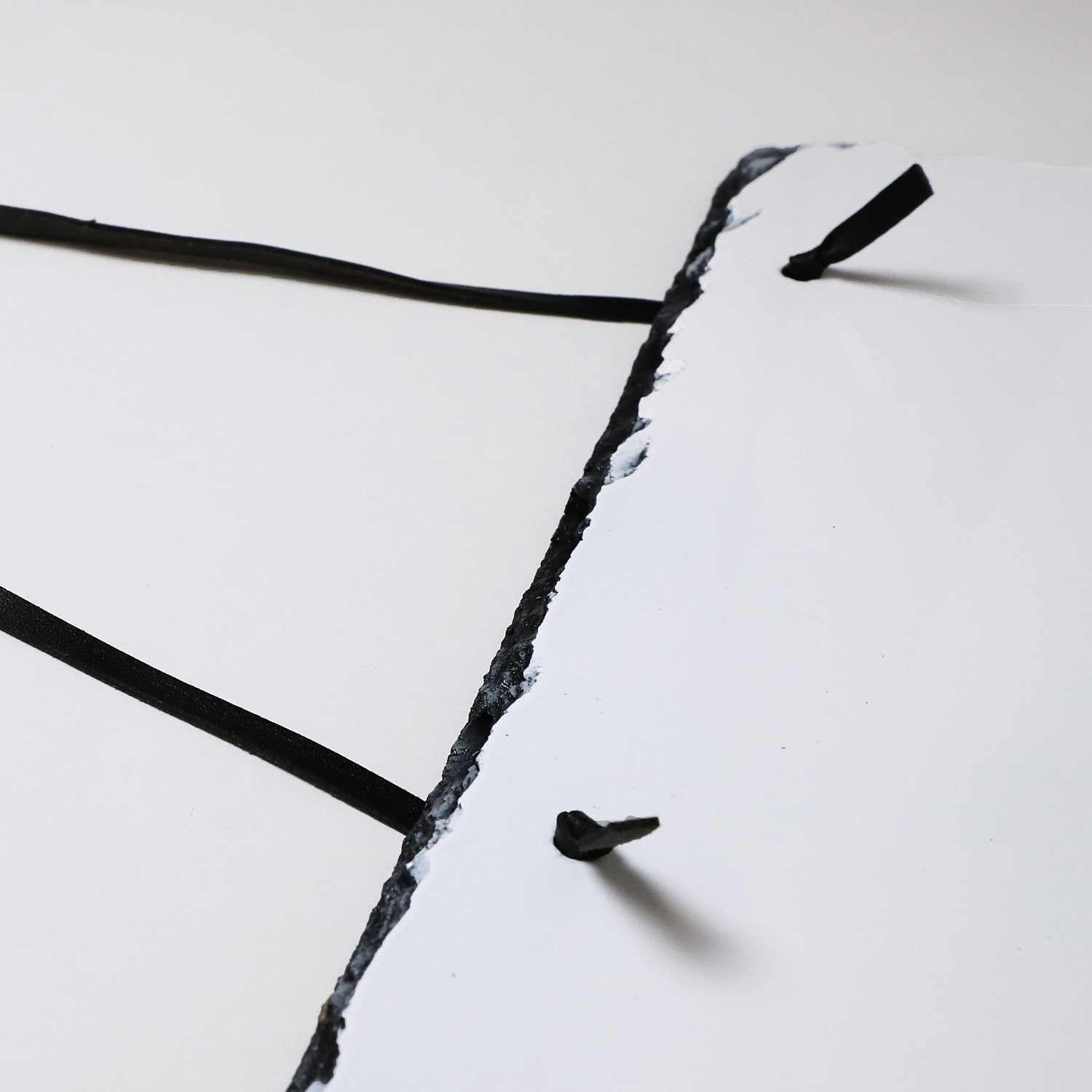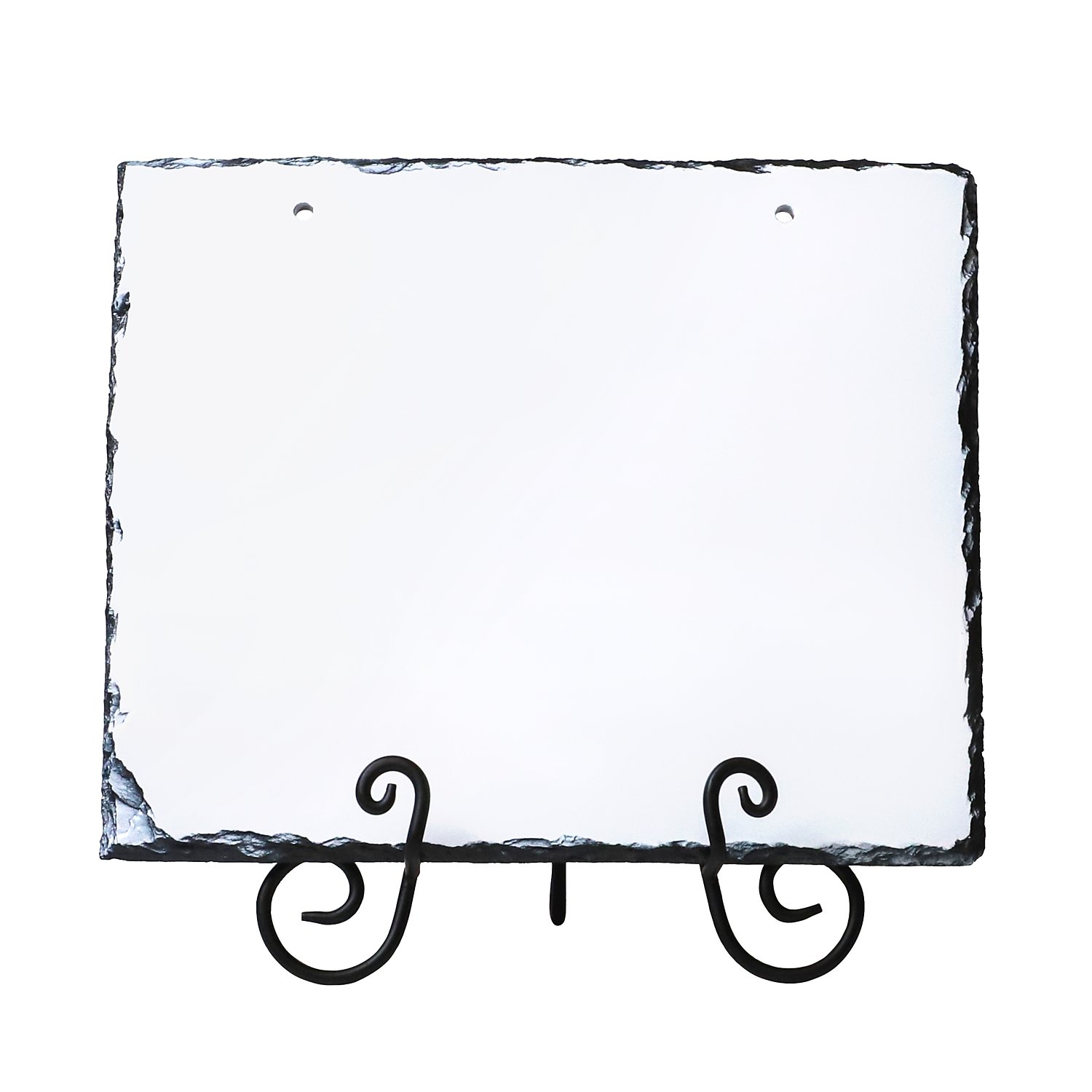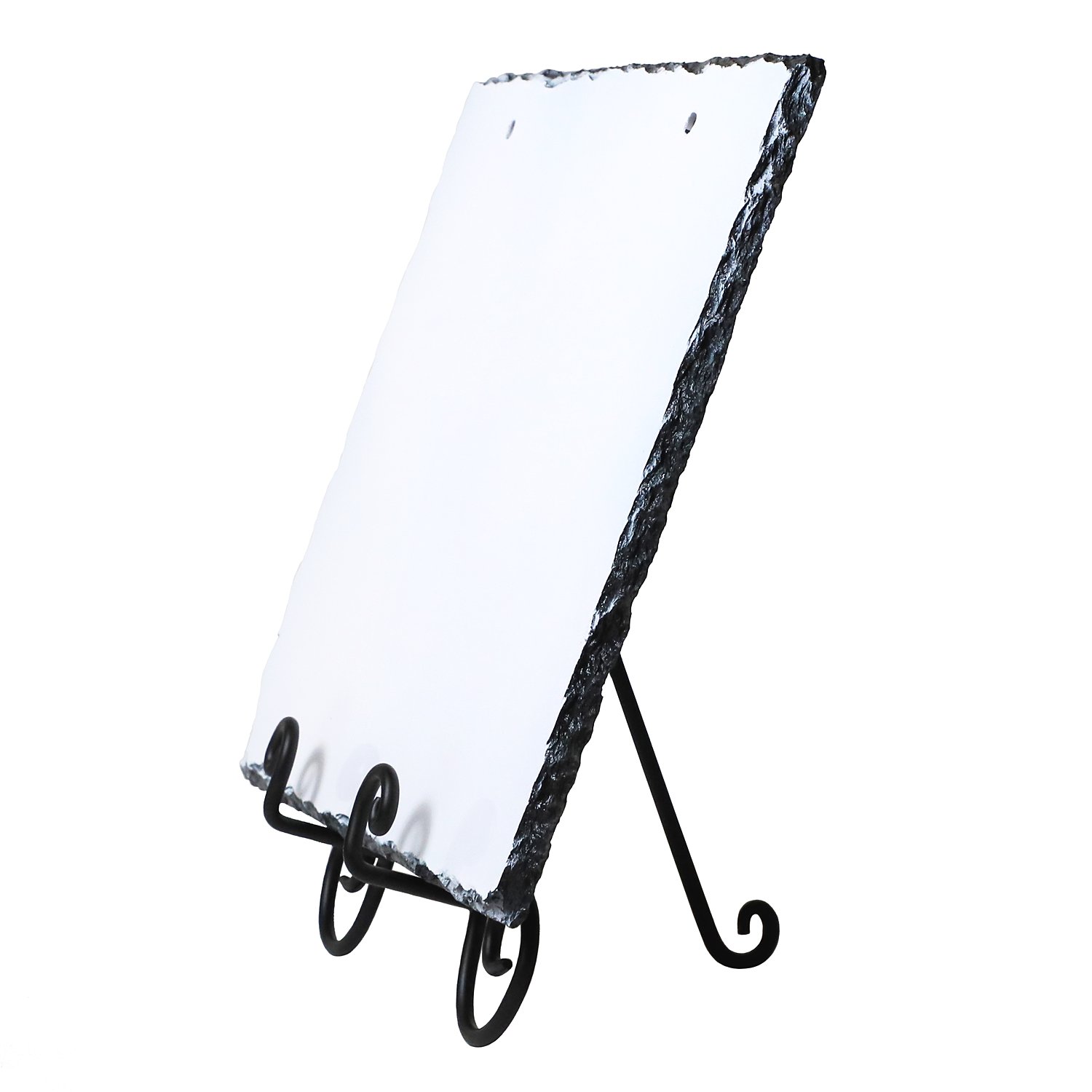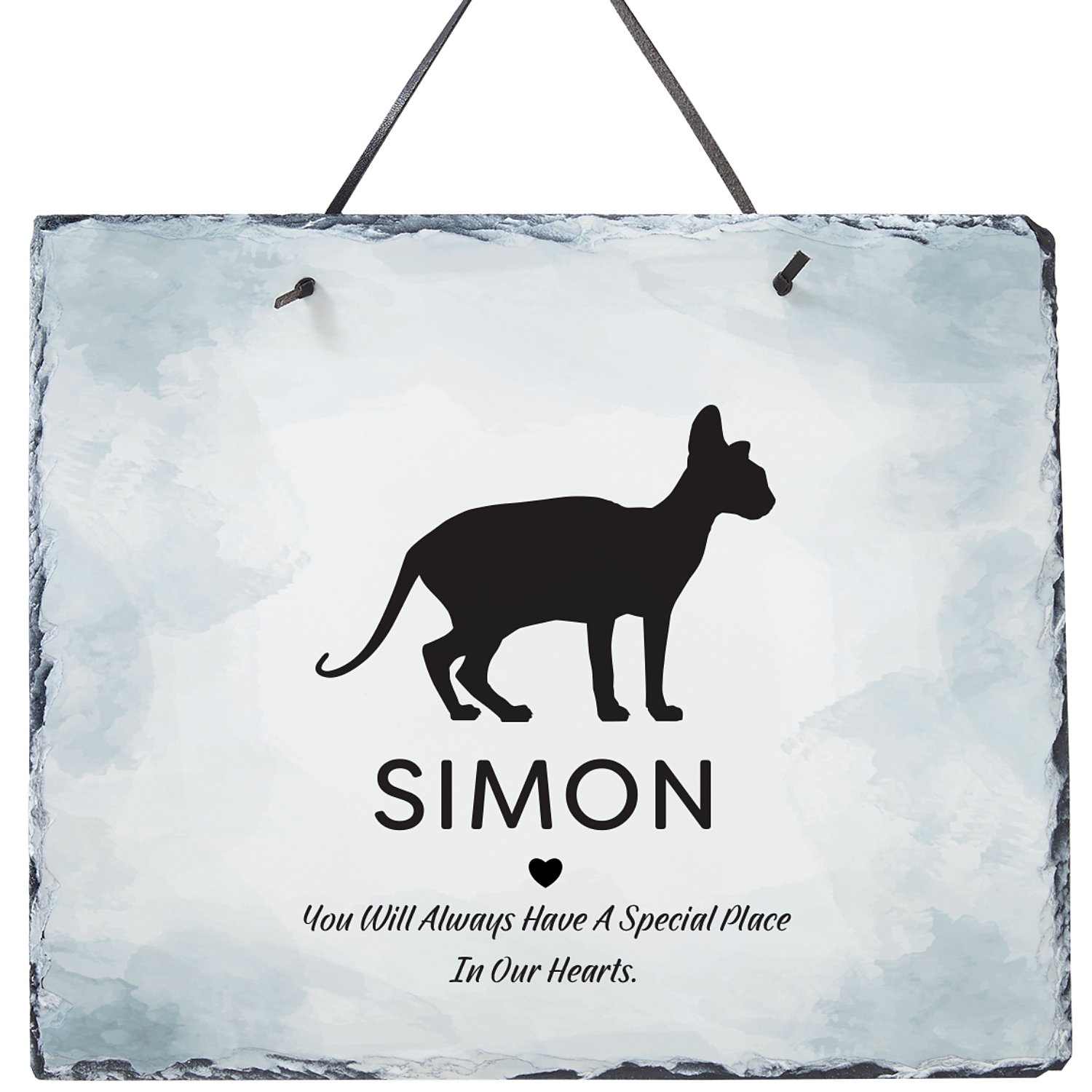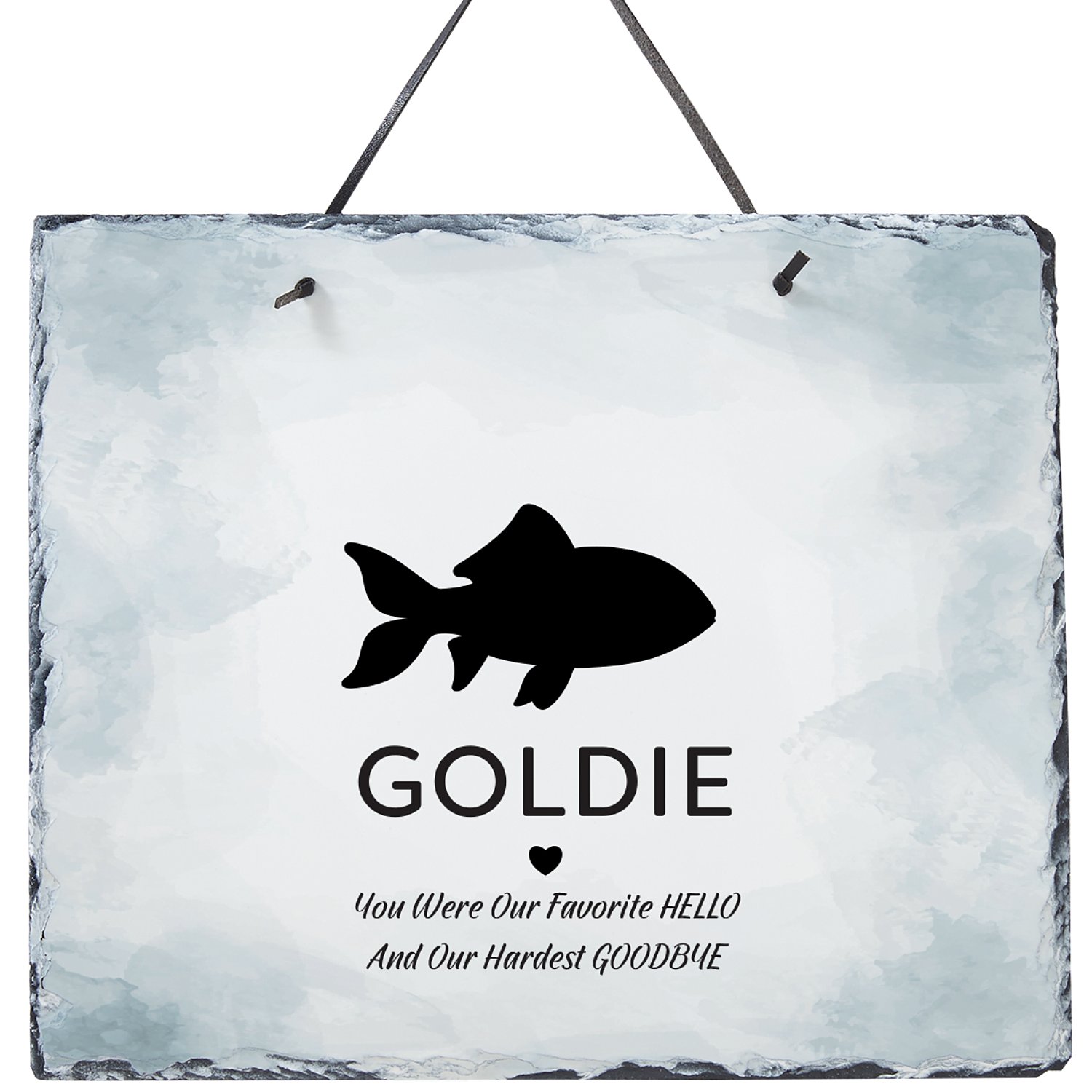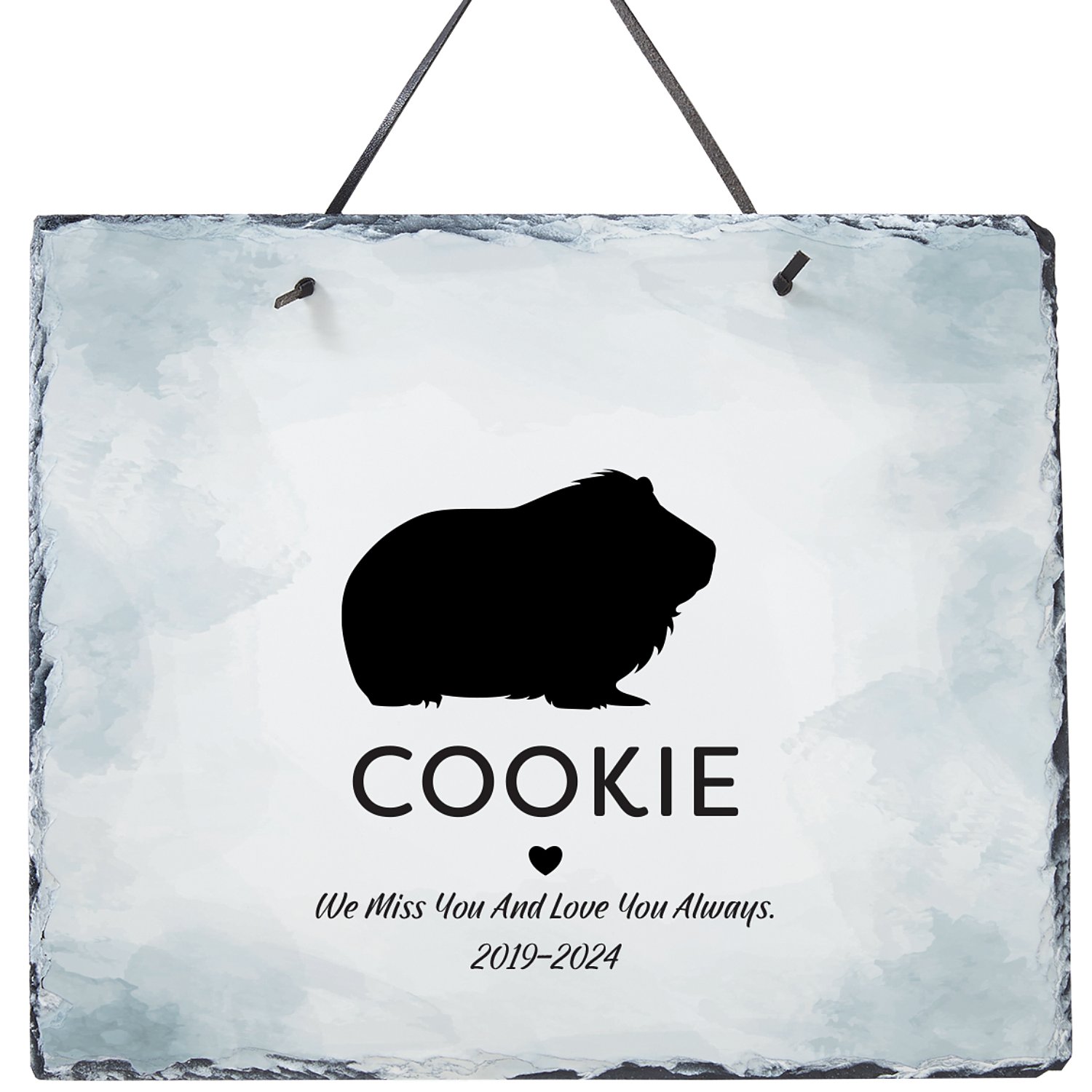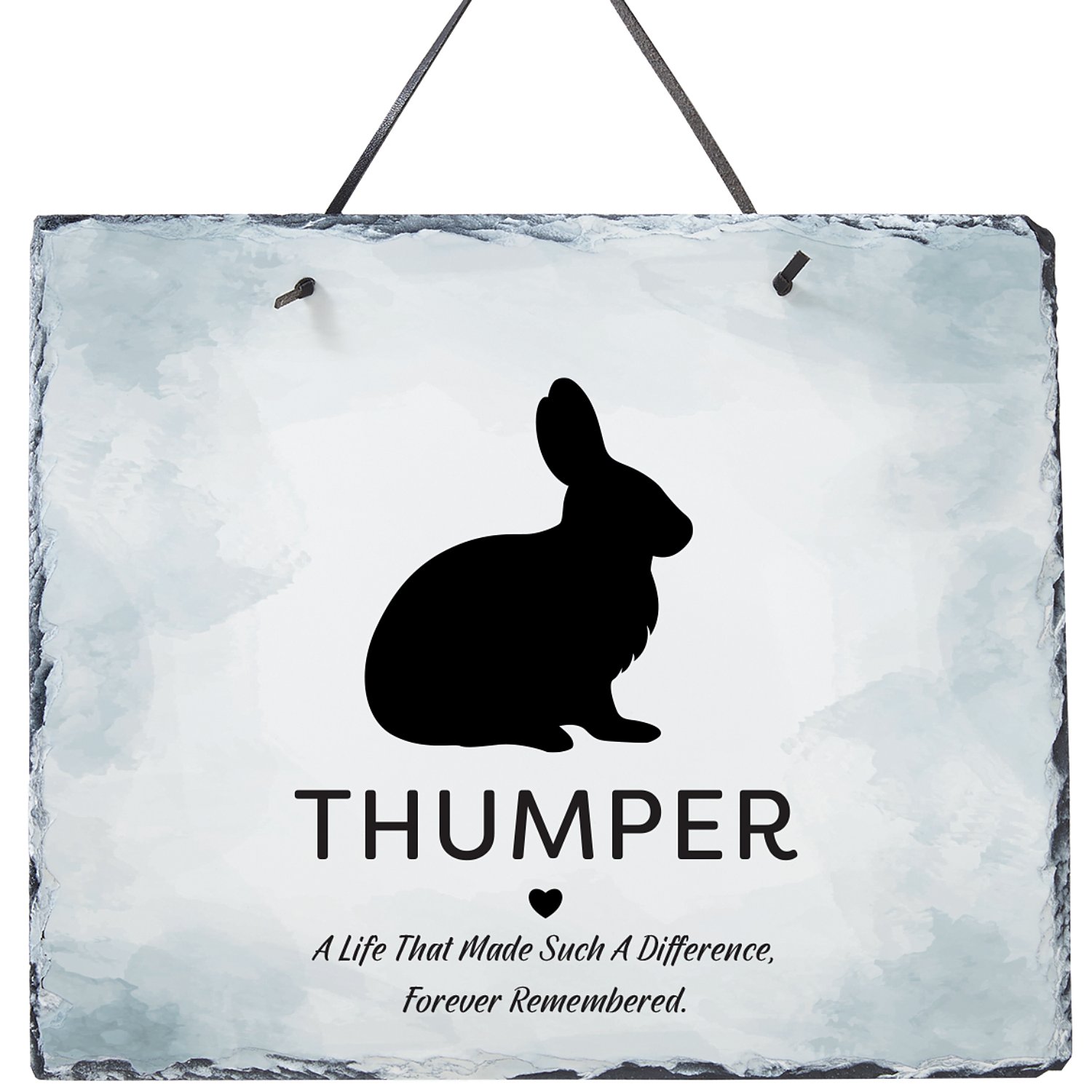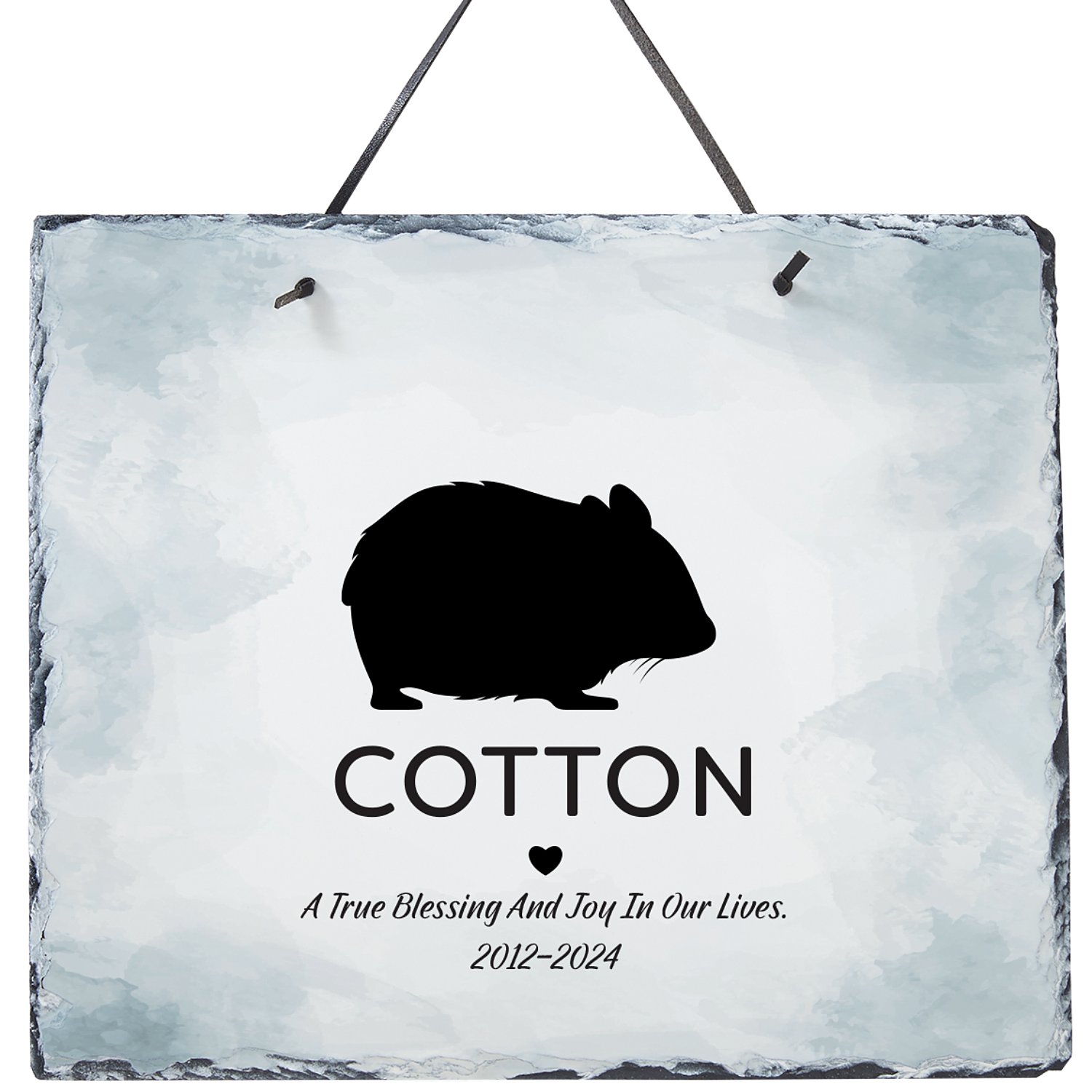 Pet Silhouette Sympathy Plaque Personalized Slate Sign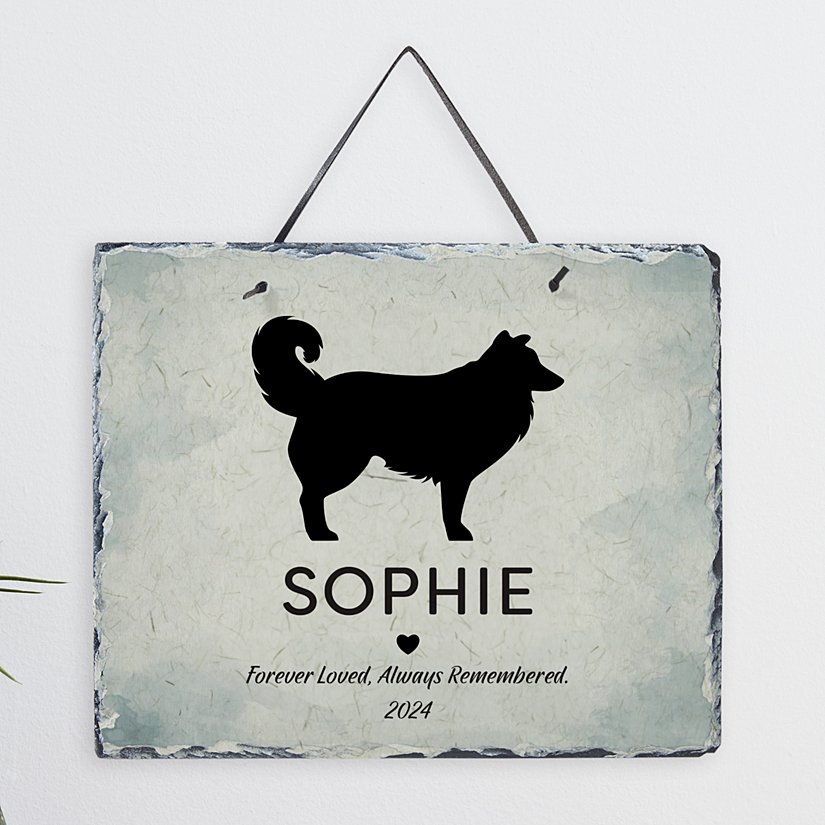 Product Description
Let the memories of your special pet live on in your home. Whether they swam through castles or slept in a fluffy bed, your cherished lost family member will always have a place in your home and heart.
Personalize with an icon, any name up to 12 characters and any 2-line message, up to 40 characters on each line
Choose from your beloved pet icon in Dog, Cat, Rabbit, Fish, Hamster or Guinea Pig designs
Made of slate, with leather strap for hanging
Measures 9"Hx11"W
Natural variations in the slate make every piece unique
New

Pet Silhouette Sympathy Plaque Personalized Slate Sign
Personalized with care in the USA
PERFECT GIFT GUARANTEE Your personalized gift is a unique and lasting way to honor your loved one. We'll make sure you're 100% satisfied, or your money back.
Let the memories of your special pet live on in your home. Whether they swam through castles or slept in a fluffy bed, your cherished lost family member will always have a place in your home and heart.

Personalize with an icon, any name up to 12 characters and any 2-line message, up to 40 characters on each line
Choose from your beloved pet icon in Dog, Cat, Rabbit, Fish, Hamster or Guinea Pig designs
Made of slate, with leather strap for hanging
Measures 9"Hx11"W
Natural variations in the slate make every piece unique