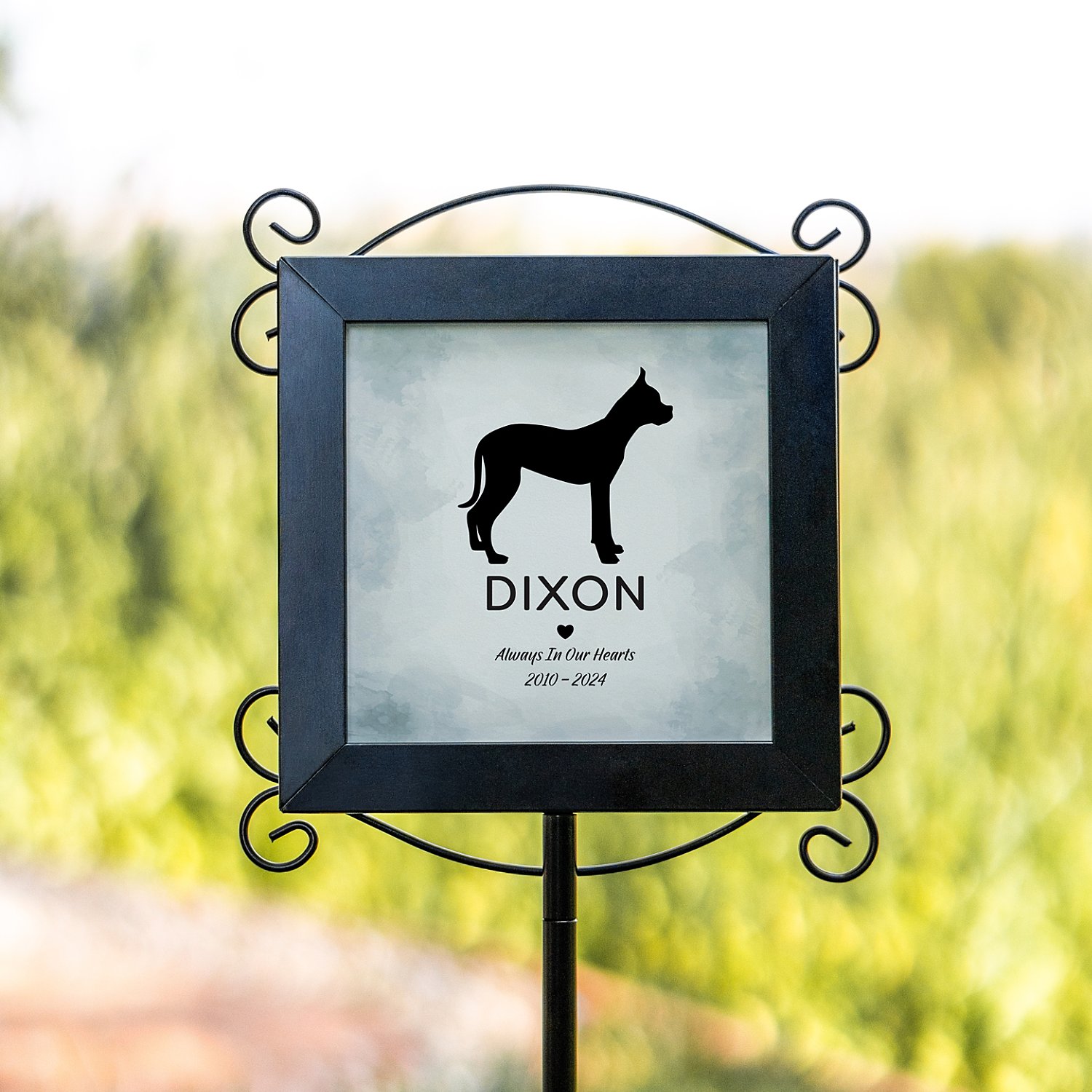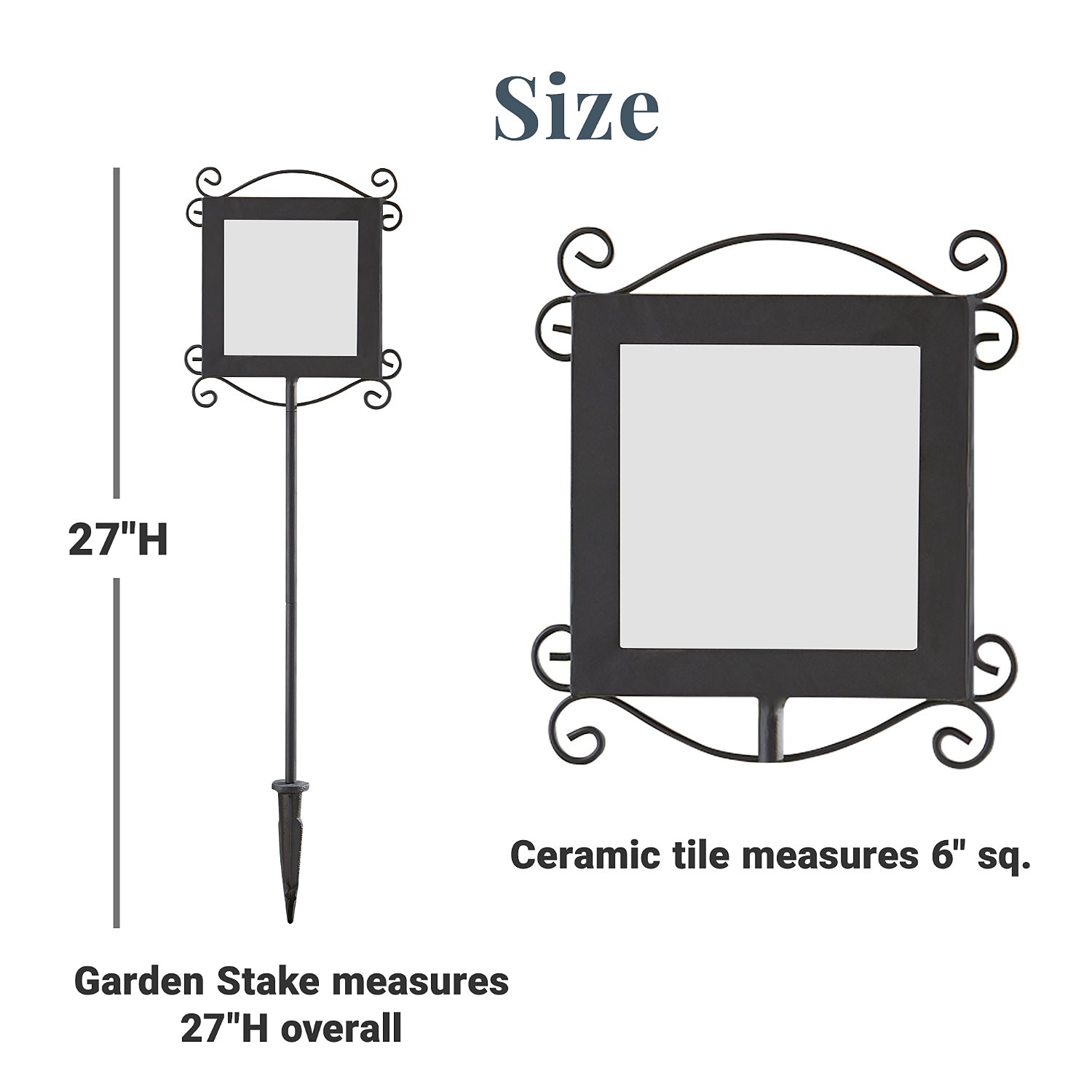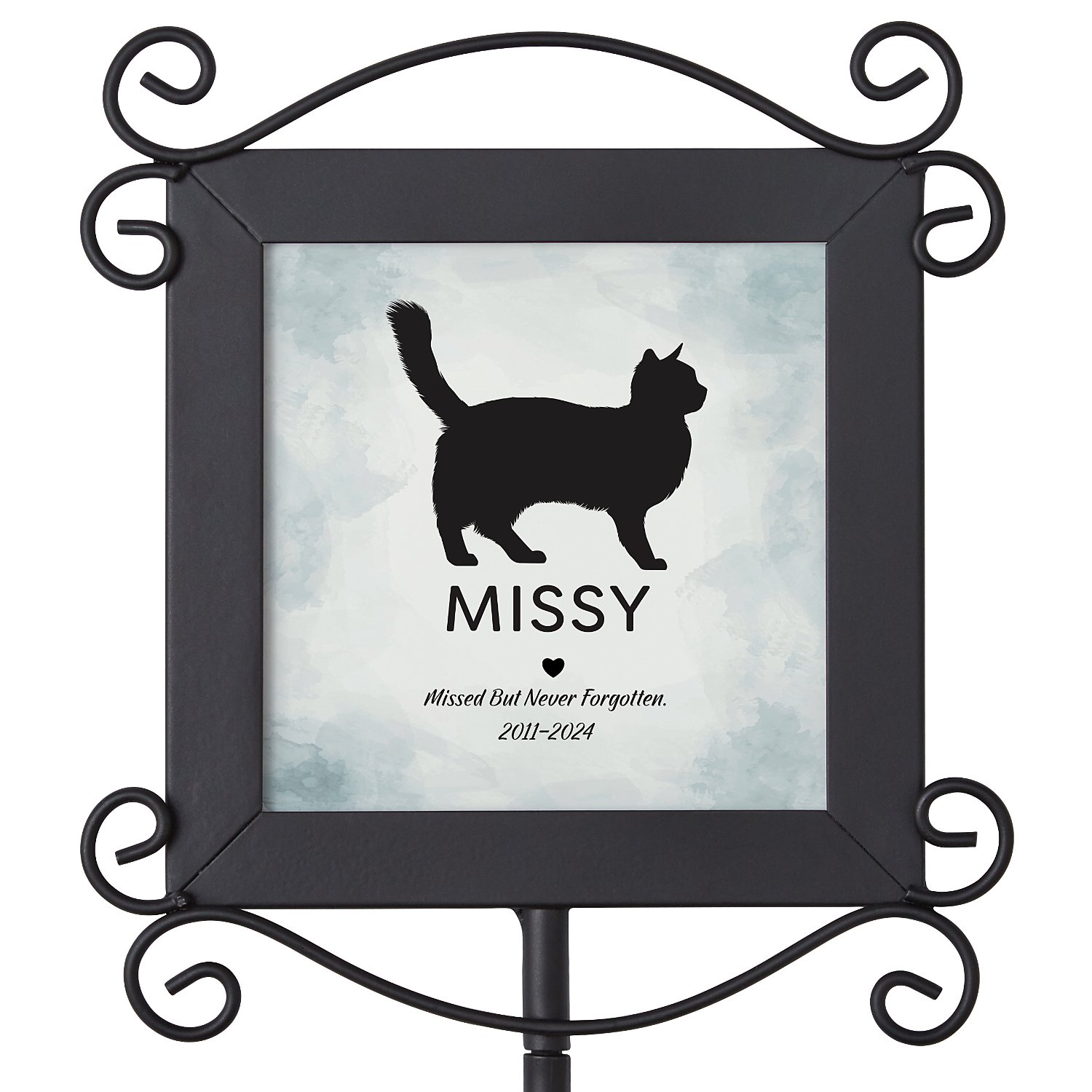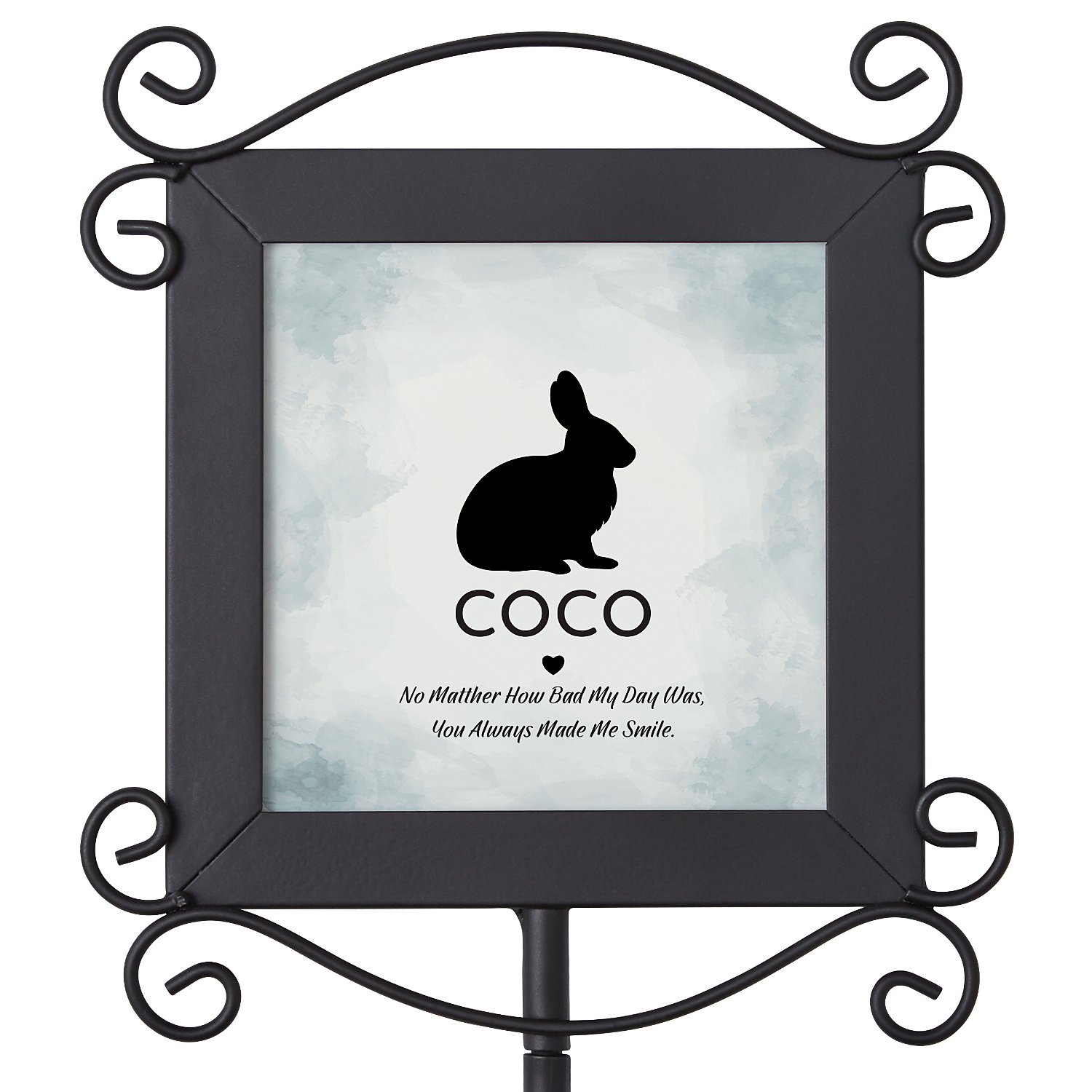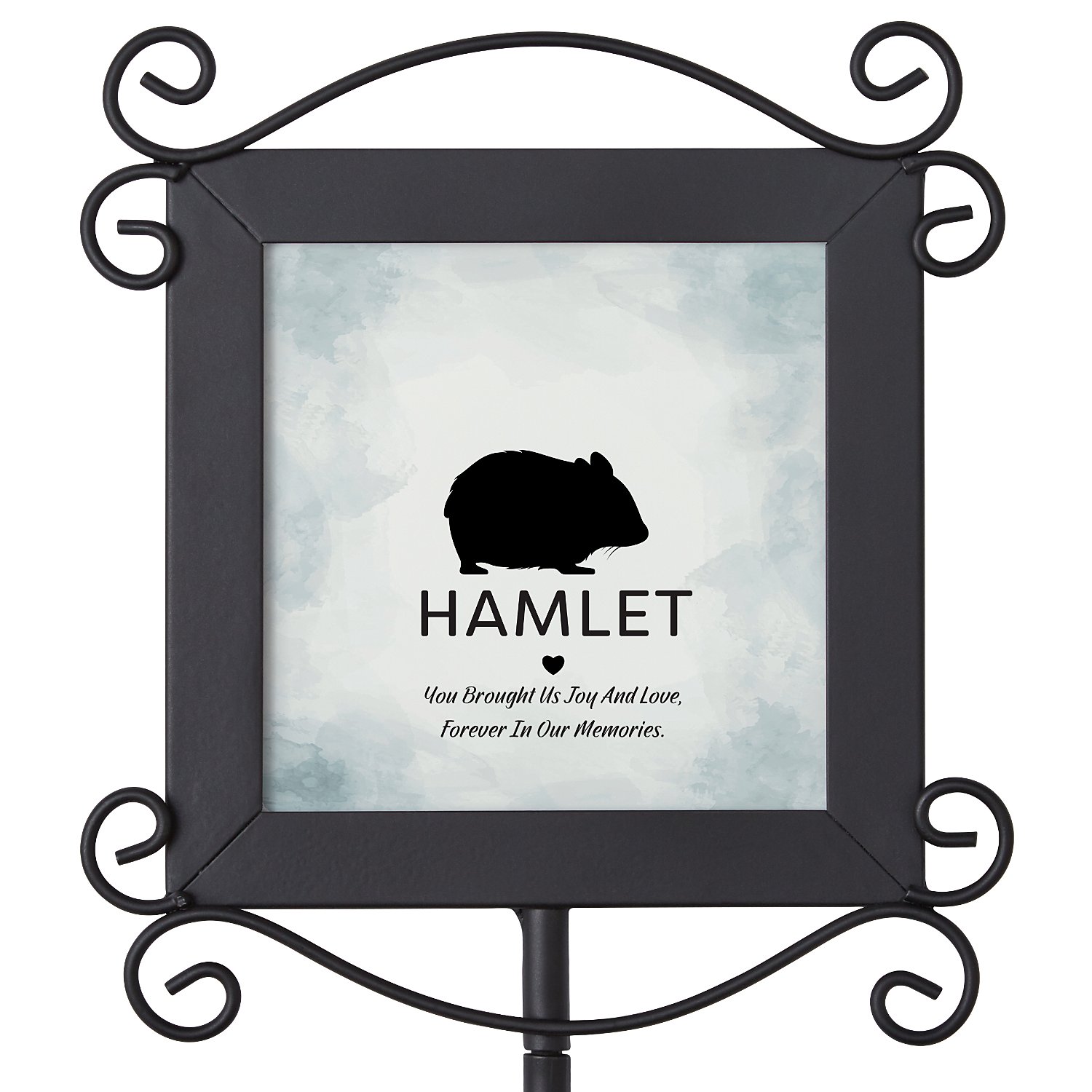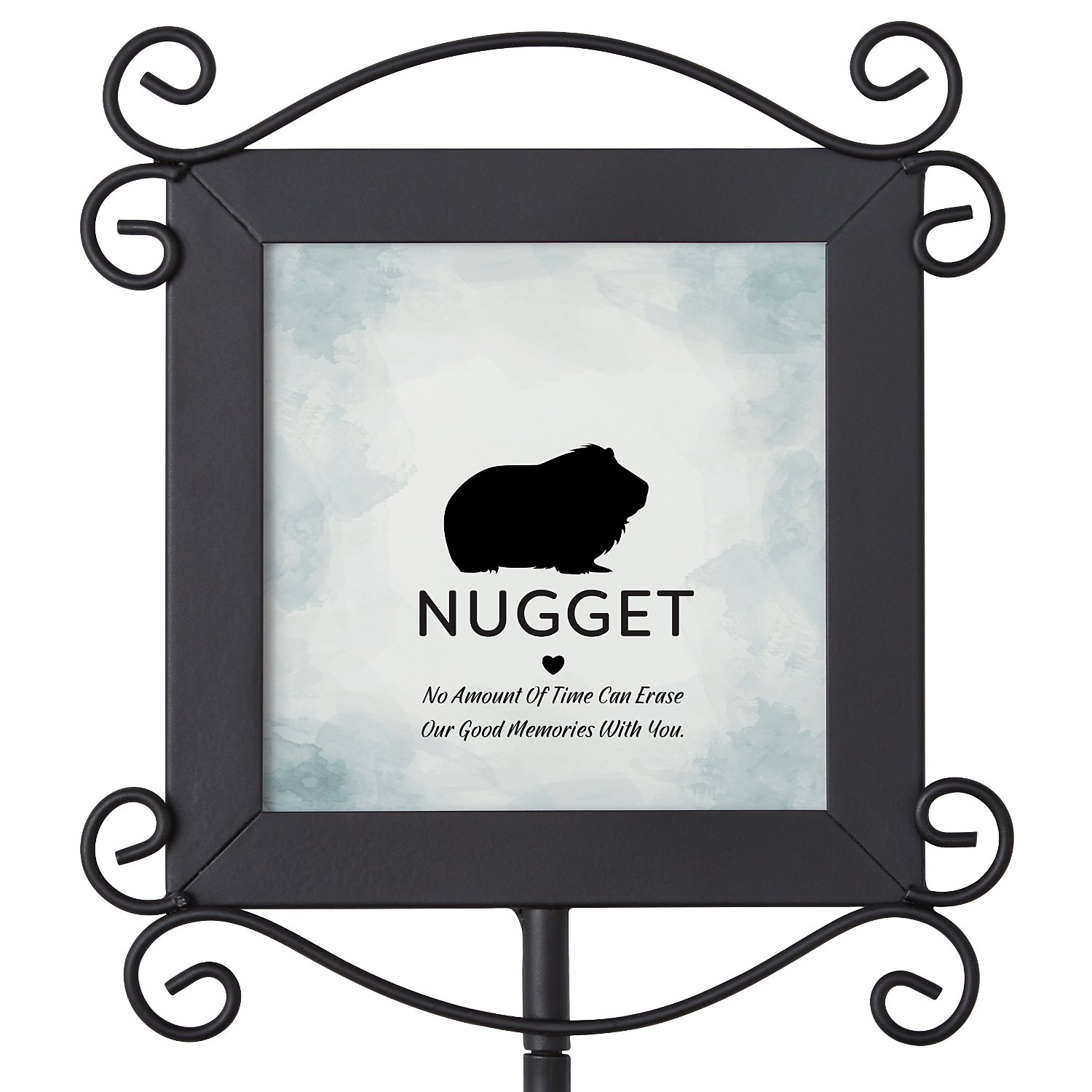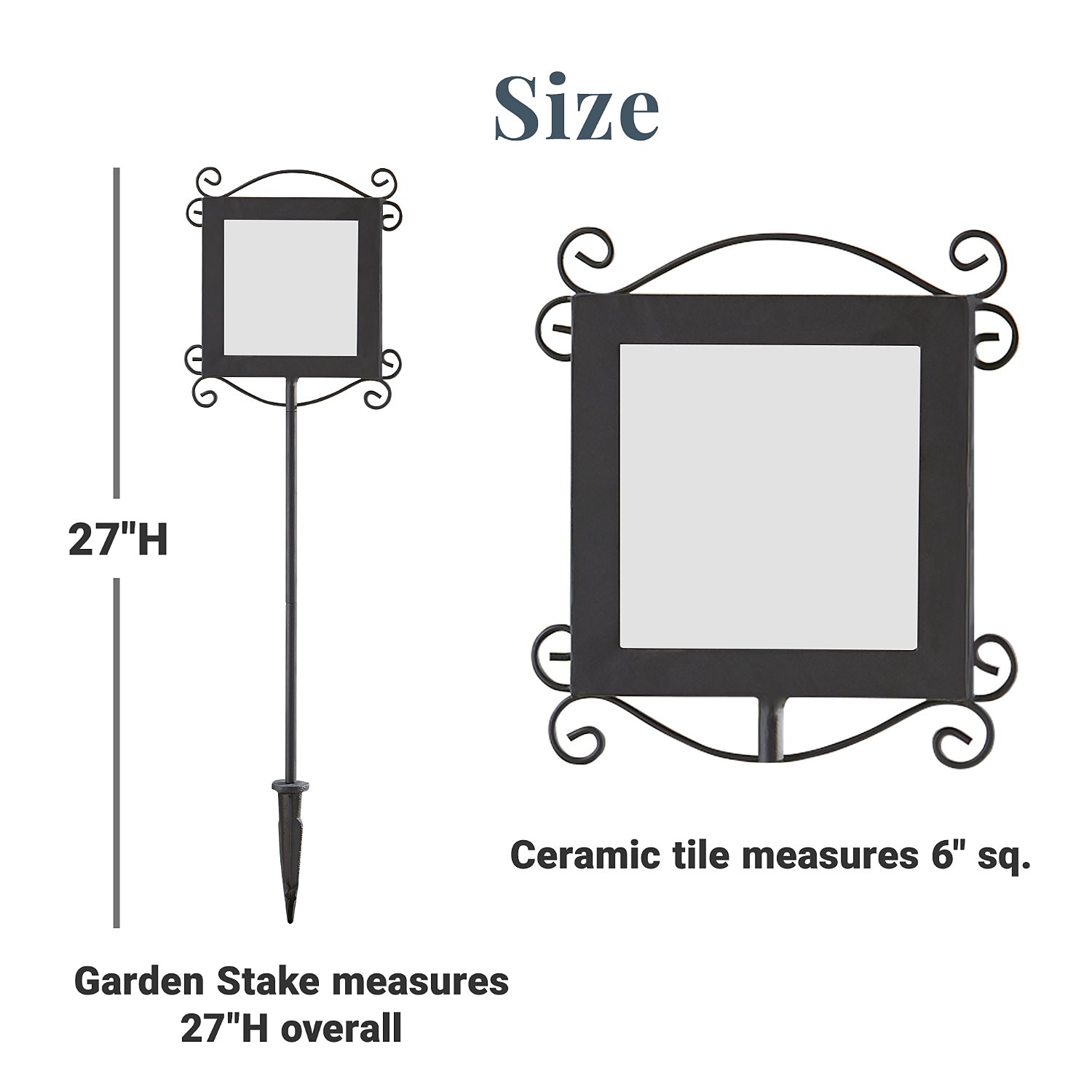 Pet Silhouette Sympathy Personalized Garden Stake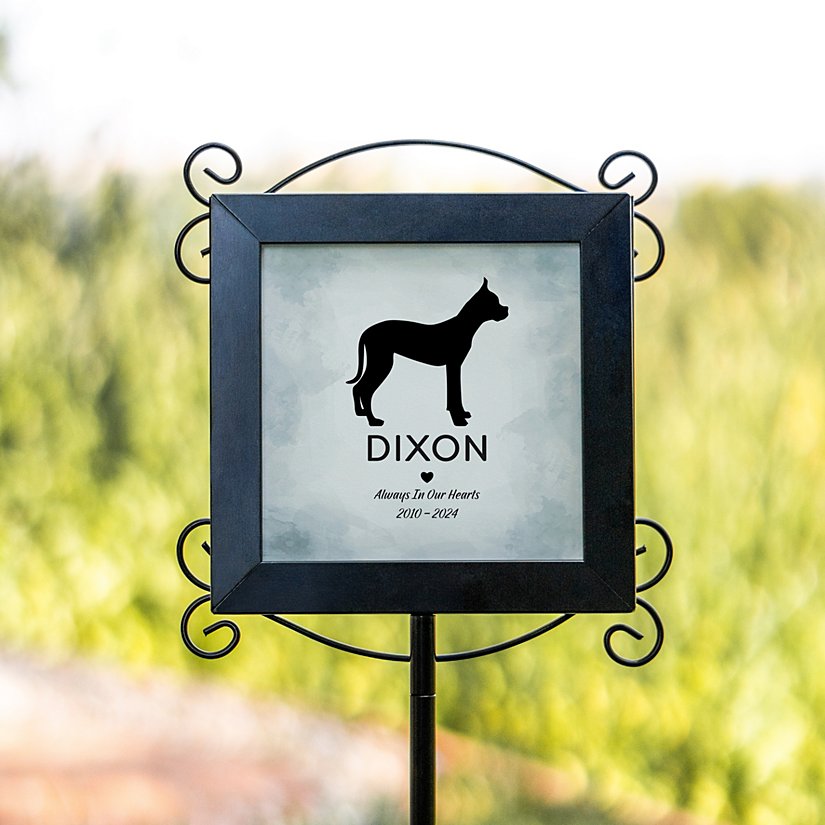 Product Description
Our pets mean the world to us. When it comes time to pay tribute to a special bond gone too quickly, this lovely garden stake serves as a reminder of all the love and memories you shared.
Personalize with an icon, any name up to 12 characters and any 2-line message, up to 40 characters on each line
Choose from your beloved pet icon in Dog, Cat, Rabbit, Fish, Hamster or Guinea Pig designs
Tile made of beautiful ceramic, iron stand made of durable wrought iron
Tile measures 6" sq., stake measures 27"H overall
Due to size and packaging requirements, item will ship separately from other items in your order and an oversized item fee may apply at checkout
New

Pet Silhouette Sympathy Personalized Garden Stake
Personalized with care in the USA
PERFECT GIFT GUARANTEE Your personalized gift is a unique and lasting way to honor your loved one. We'll make sure you're 100% satisfied, or your money back.
Our pets mean the world to us. When it comes time to pay tribute to a special bond gone too quickly, this lovely garden stake serves as a reminder of all the love and memories you shared.

Personalize with an icon, any name up to 12 characters and any 2-line message, up to 40 characters on each line
Choose from your beloved pet icon in Dog, Cat, Rabbit, Fish, Hamster or Guinea Pig designs
Tile made of beautiful ceramic, iron stand made of durable wrought iron
Tile measures 6" sq., stake measures 27"H overall
Due to size and packaging requirements, item will ship separately from other items in your order and an oversized item fee may apply at checkout