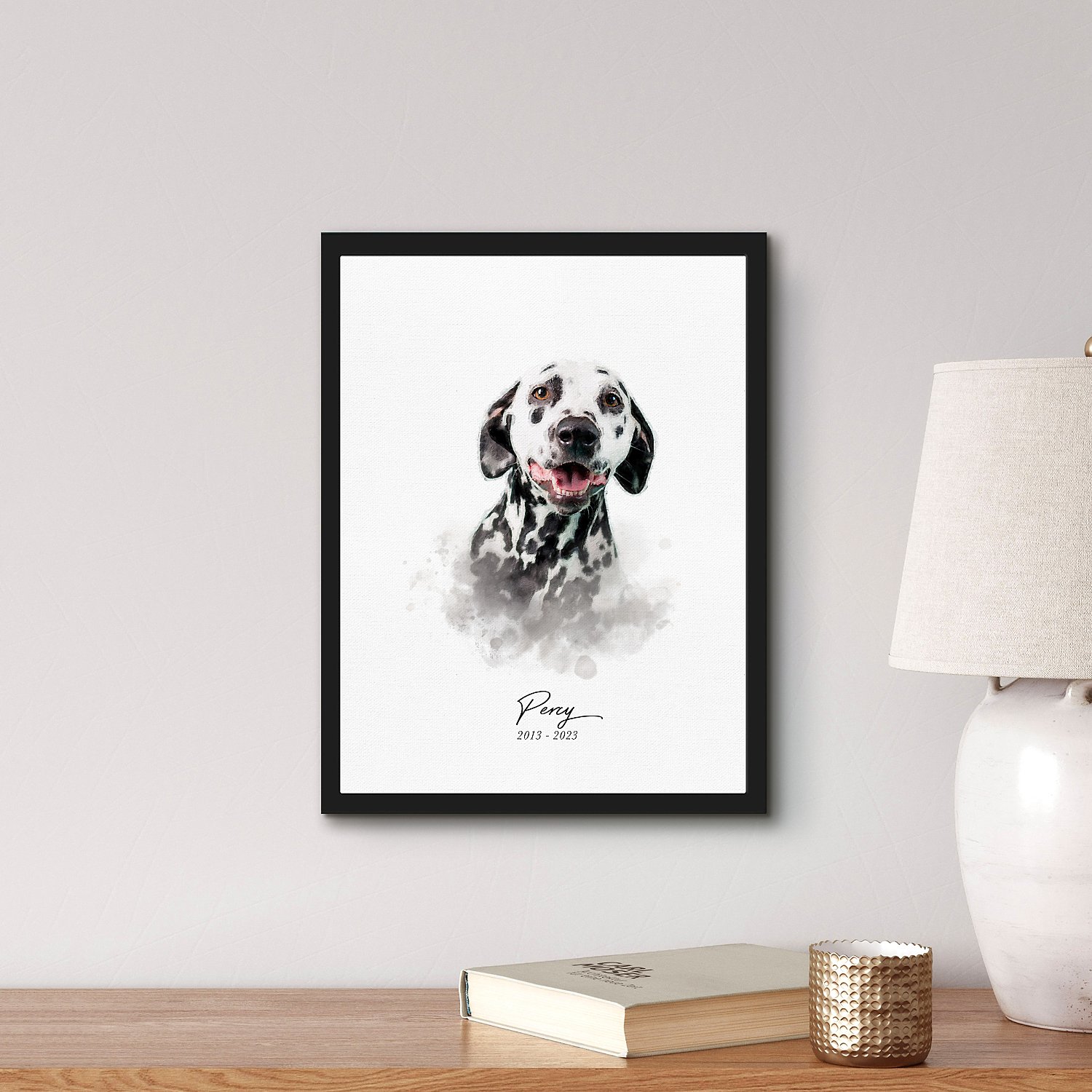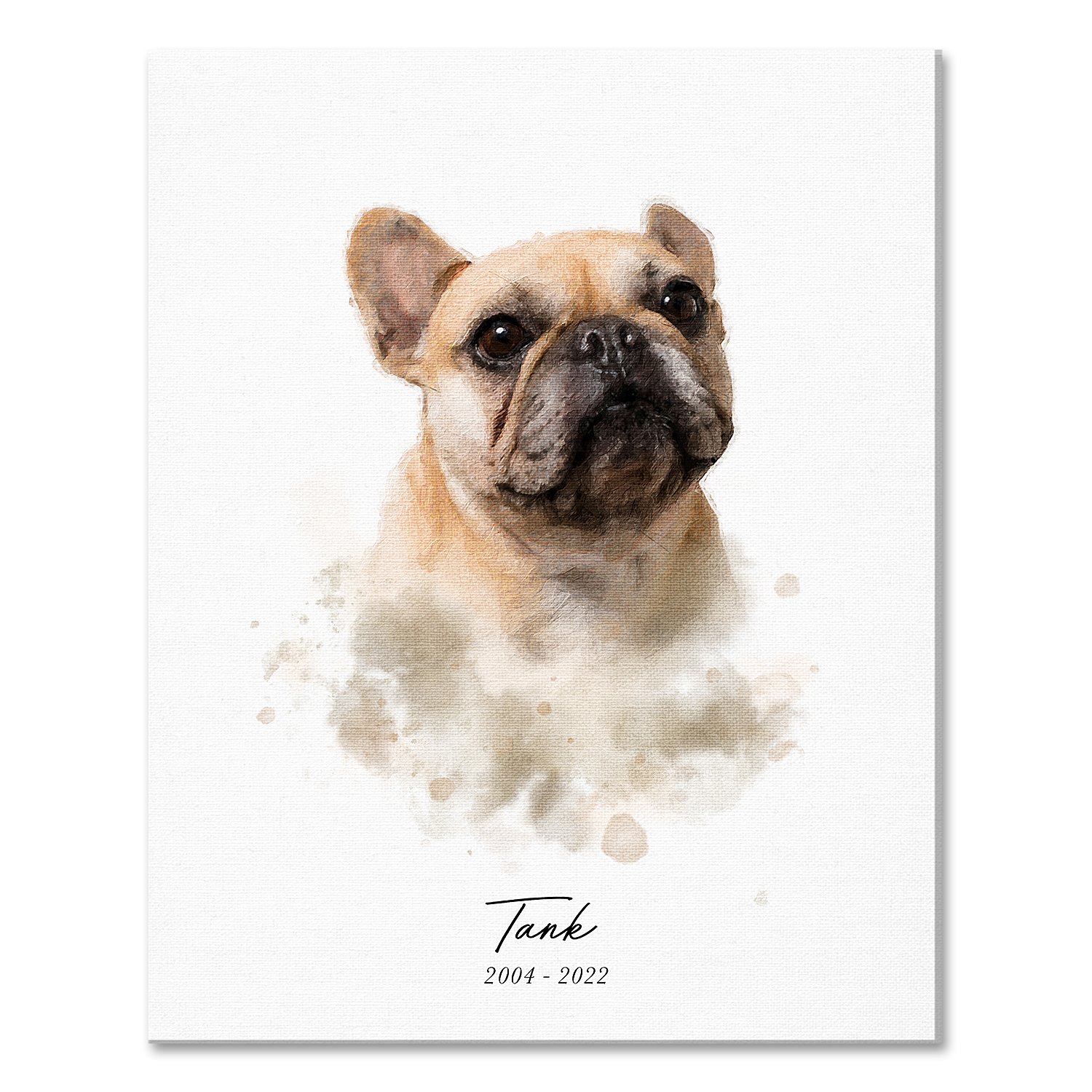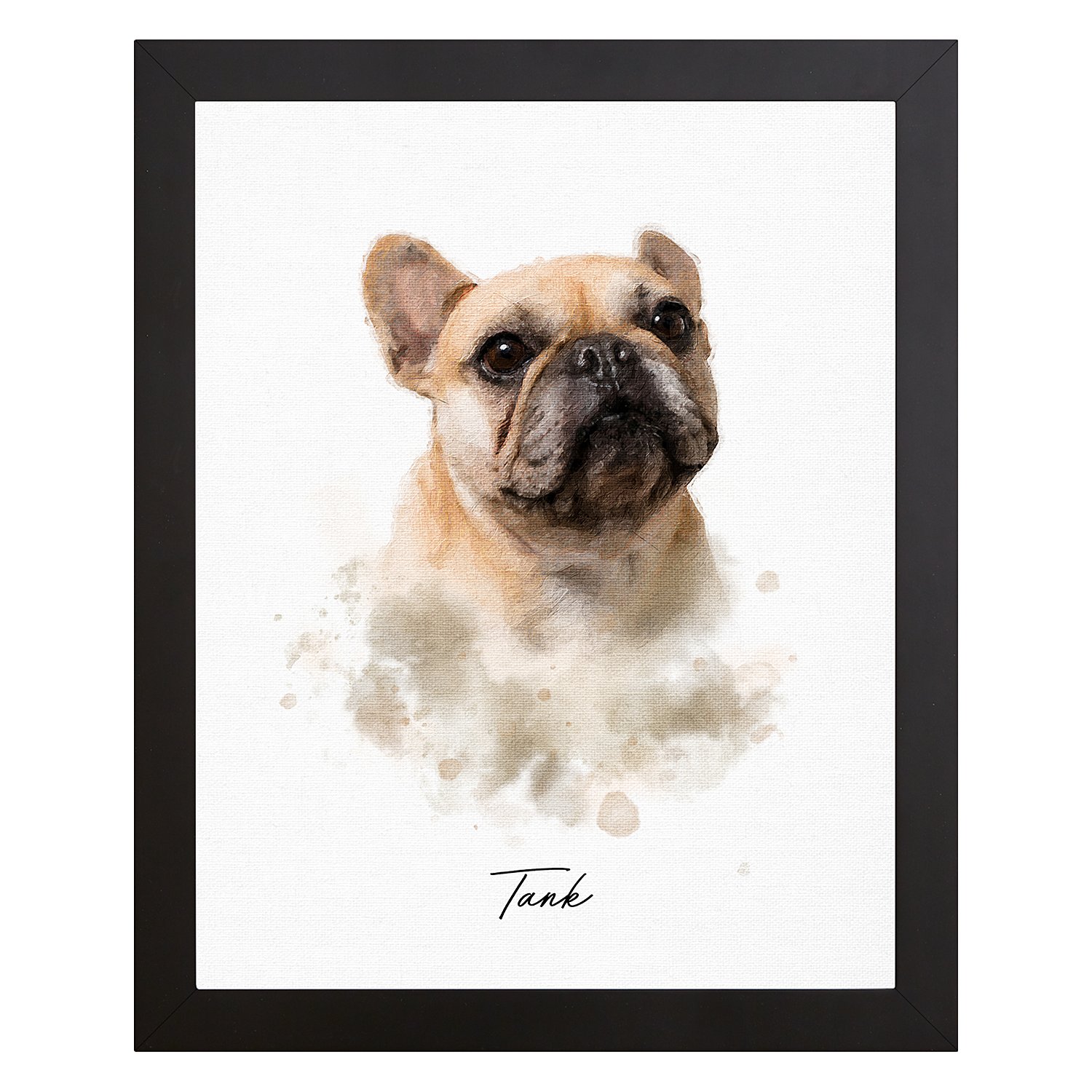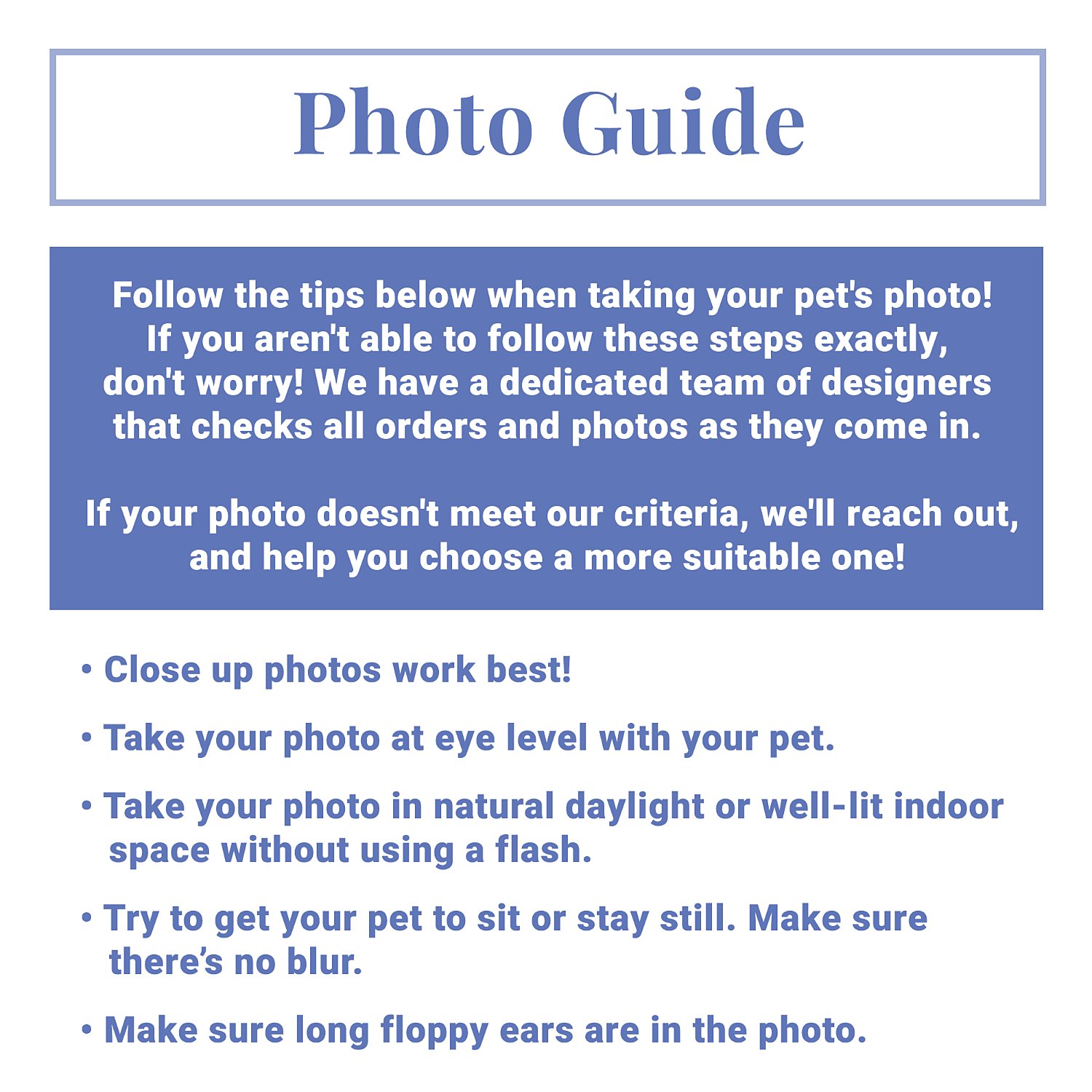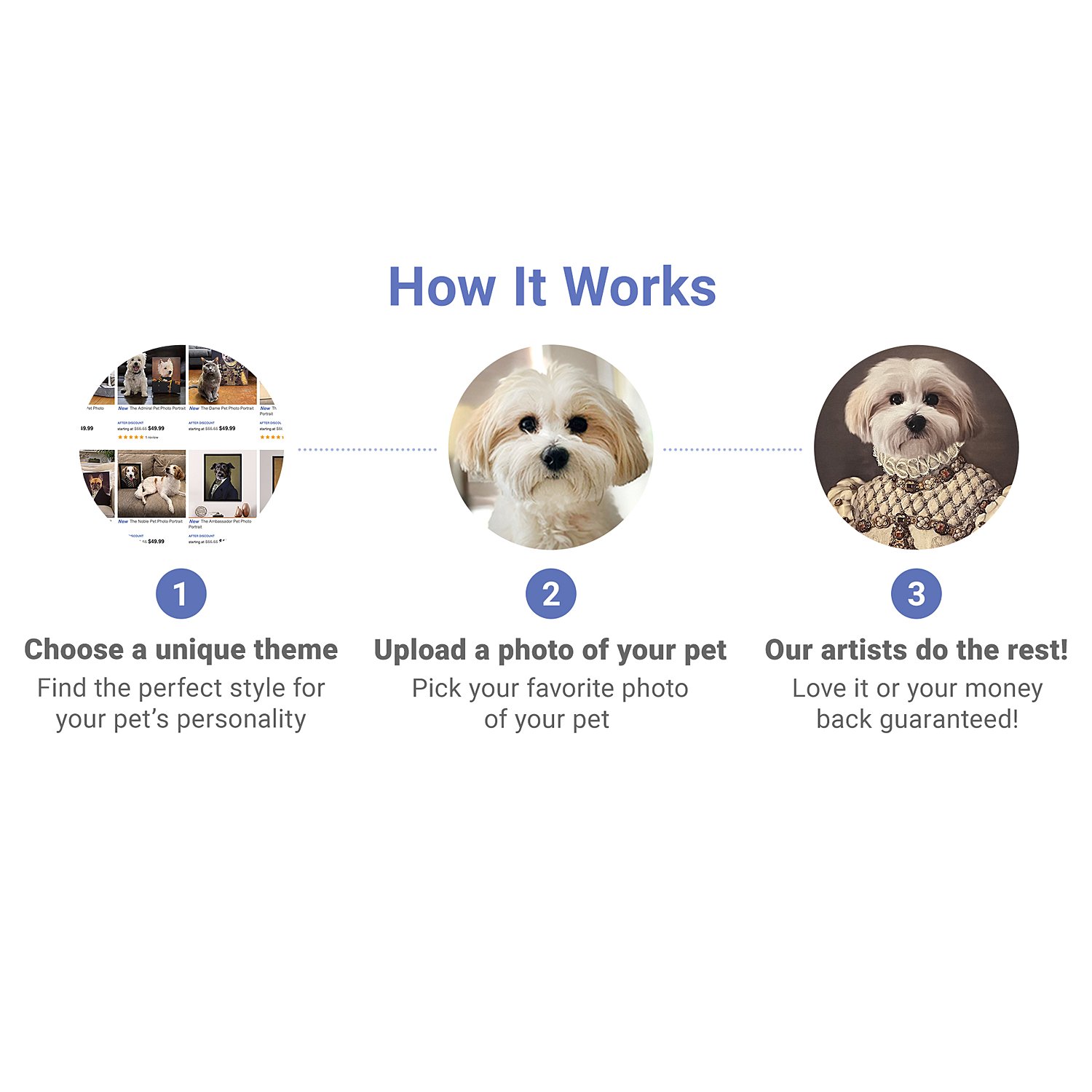 Painterly Pet Memorial Personalized Portrait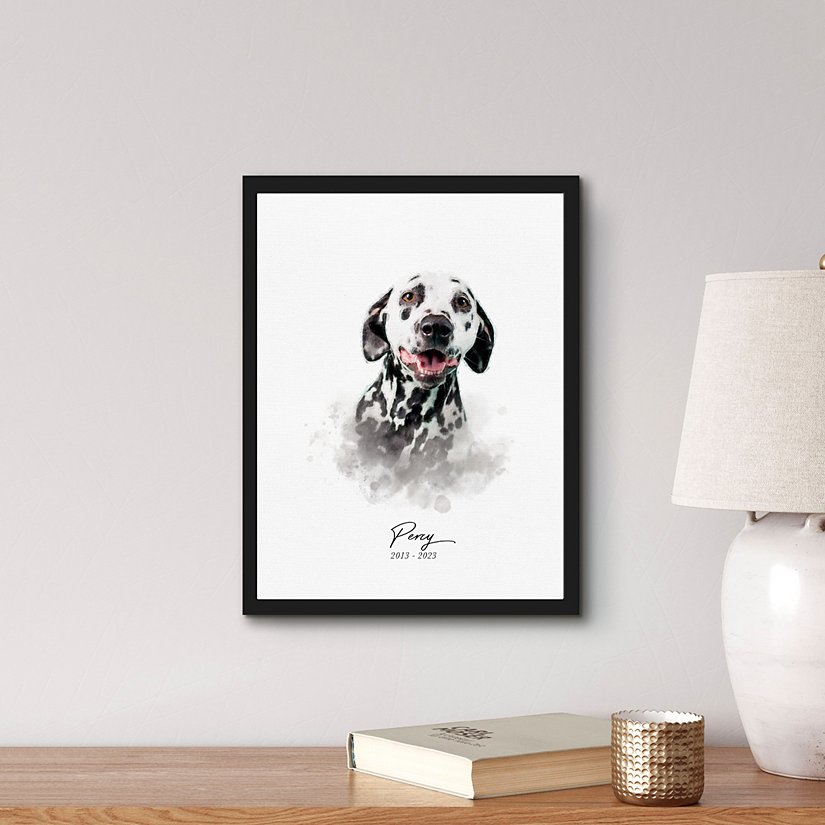 Product Description
Honor the memory of the master of your home in the style of the timeless masters. Remind everyone who visits how your fur baby captured your heart, and will live on forever in your memory.
A one-of-a-kind way to memorialize a beloved pet
Upload a cherished photo and transform your pet into a unique, custom portrait
Thoughtfully personalize with any name or name and memorial date up to 12 characters
Impeccably printed canvas comes stretched over a solid wood frame
Available in 11"x14", 16"x20" or 18"x24", framed or unframed
A proof of your one-of-a-kind portrait will be sent for your approval prior to beginning production
Easy to hang with included sawtooth hangers
Our dedicated team checks all orders; If your photo doesn't meet our criteria, we'll help you choose a more suitable one
Close-up photos work best
Make sure long floppy ears are in the photo and not out of frame
Painterly Pet Memorial Personalized Portrait
Personalized with care in the USA
PERFECT GIFT GUARANTEE Your personalized gift is a unique and lasting way to honor your loved one. We'll make sure you're 100% satisfied, or your money back.
Honor the memory of the master of your home in the style of the timeless masters. Remind everyone who visits how your fur baby captured your heart, and will live on forever in your memory.

A one-of-a-kind way to memorialize a beloved pet
Upload a cherished photo and transform your pet into a unique, custom portrait
Thoughtfully personalize with any name or name and memorial date up to 12 characters
Impeccably printed canvas comes stretched over a solid wood frame
Available in 11"x14", 16"x20" or 18"x24", framed or unframed
A proof of your one-of-a-kind portrait will be sent for your approval prior to beginning production
Easy to hang with included sawtooth hangers
Our dedicated team checks all orders; If your photo doesn't meet our criteria, we'll help you choose a more suitable one
Close-up photos work best
Make sure long floppy ears are in the photo and not out of frame