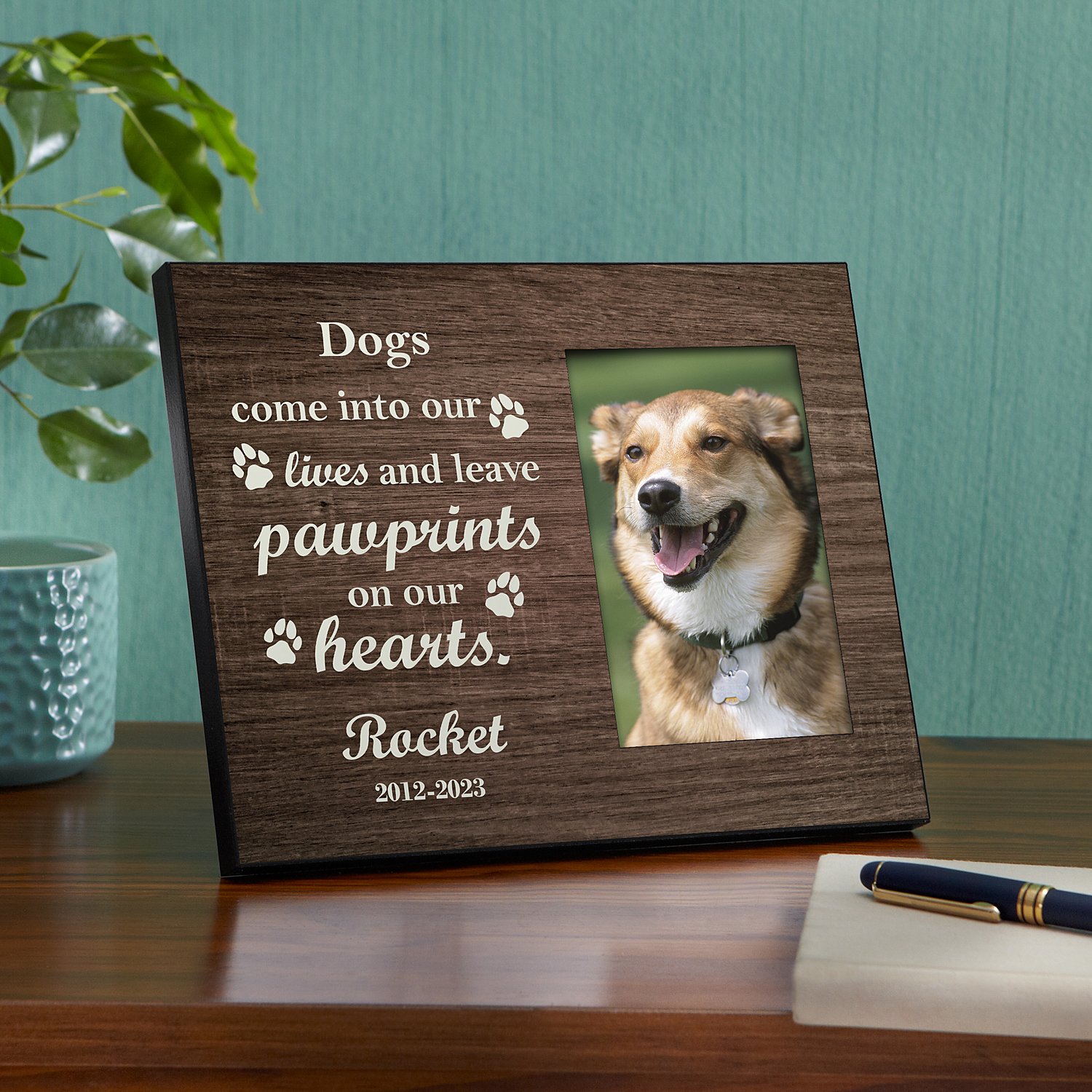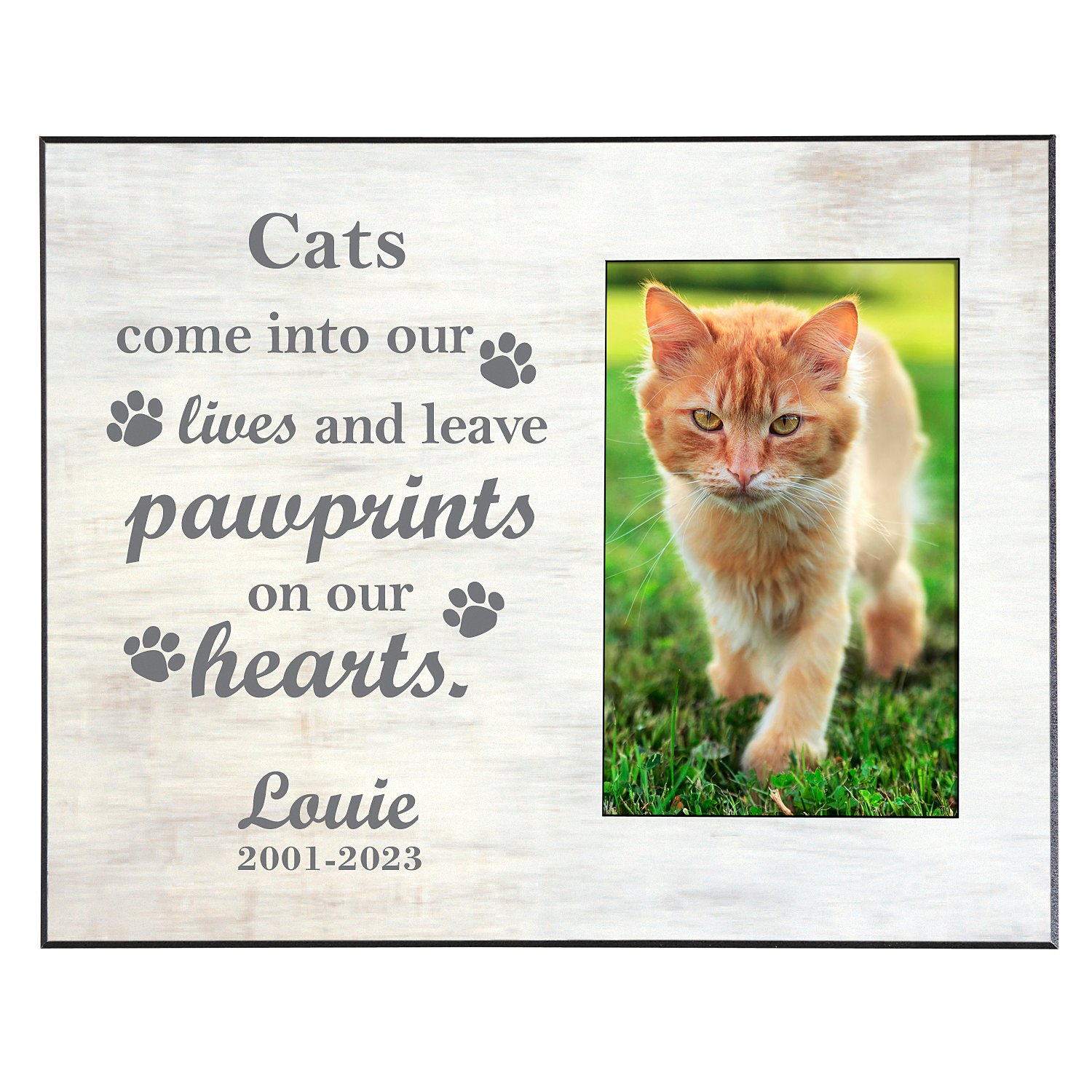 Heart-to-Paw Pet Sympathy Personalized Frame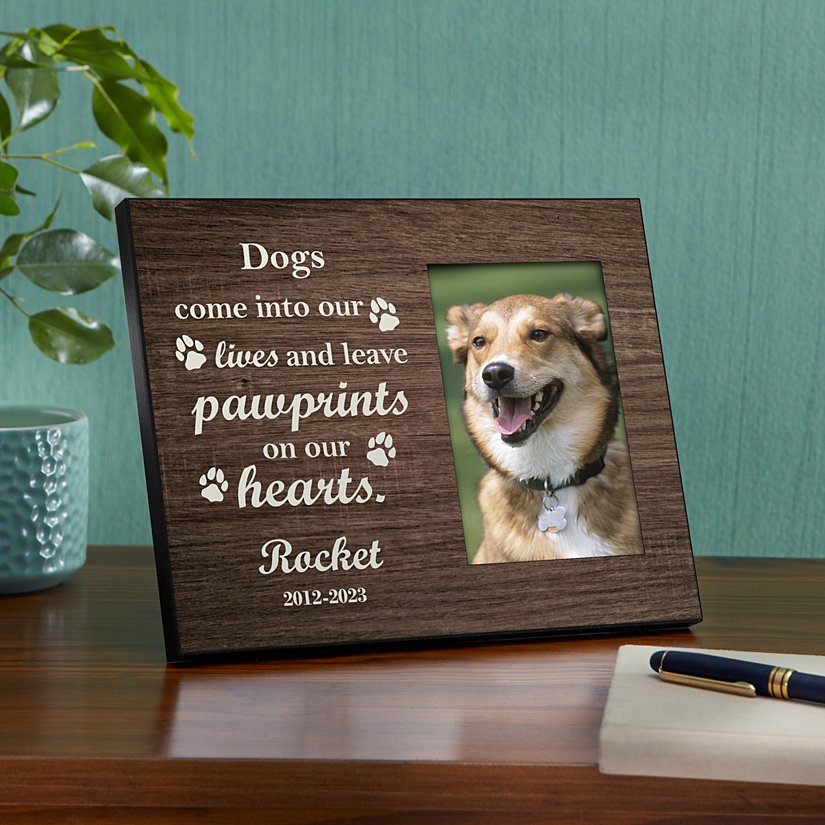 Product Description
Lovingly crafted to hold a cherished photo of a departed pet, this frame is a beautiful reminder that they may be gone, but their memory will live on forever your heart.
Personalize with any title (cats, dogs, best friends) up to 12 characters, name up to 12 characters and message up to 15 characters
Enter "s" after the title if you want it to appear
Choose Dog or Cat pawprints in brown or cream
Made of wood with a glossy laminate surface and black edges
Holds 4"x6" photo
For tabletop display or wall mount
Measures 8"Hx10"W
Heart-to-Paw Pet Sympathy Personalized Frame
Personalized with care in the USA
PERFECT GIFT GUARANTEE Your personalized gift is a unique and lasting way to honor your loved one. We'll make sure you're 100% satisfied, or your money back.
Lovingly crafted to hold a cherished photo of a departed pet, this frame is a beautiful reminder that they may be gone, but their memory will live on forever your heart.

Personalize with any title (cats, dogs, best friends) up to 12 characters, name up to 12 characters and message up to 15 characters
Enter "s" after the title if you want it to appear
Choose Dog or Cat pawprints in brown or cream
Made of wood with a glossy laminate surface and black edges
Holds 4"x6" photo
For tabletop display or wall mount
Measures 8"Hx10"W