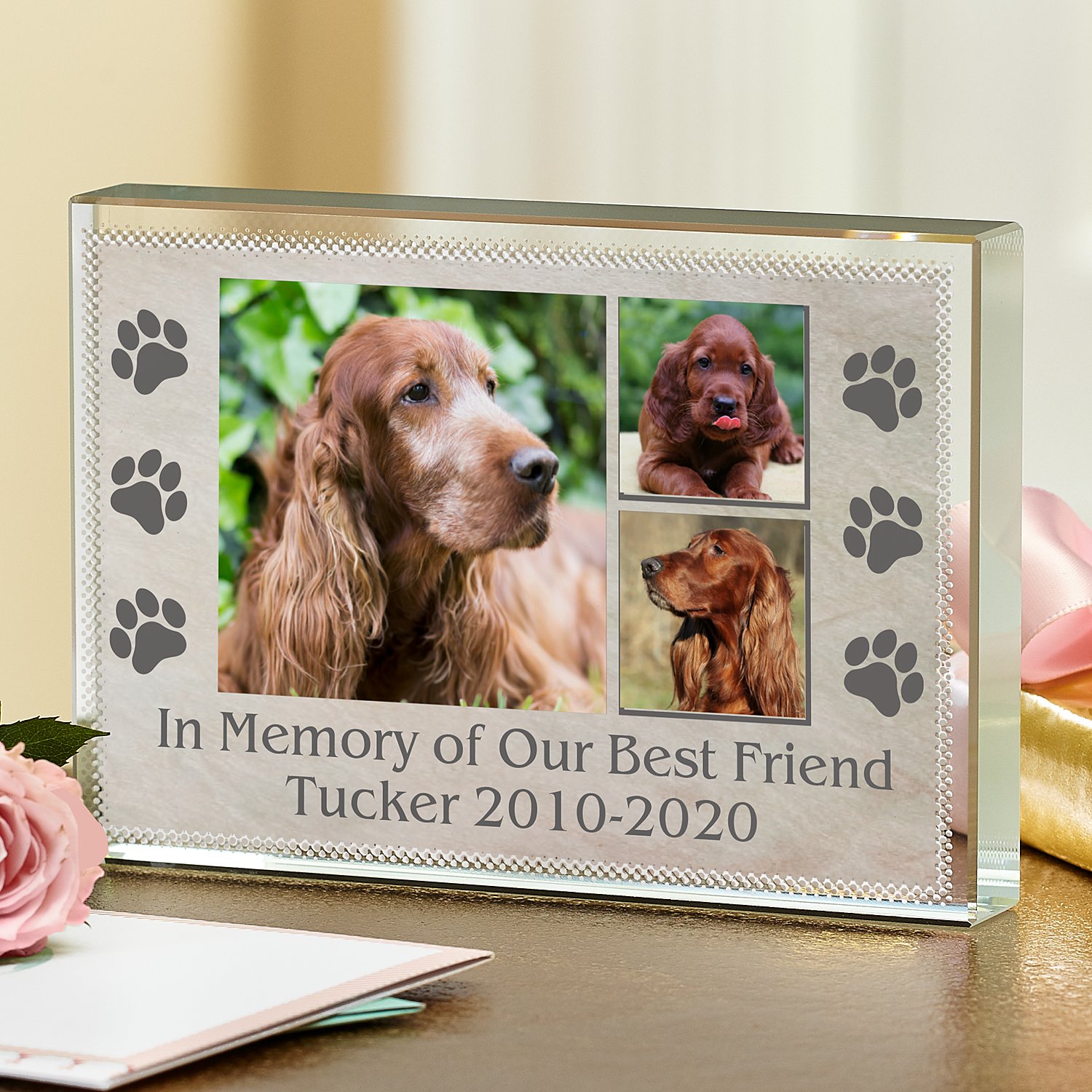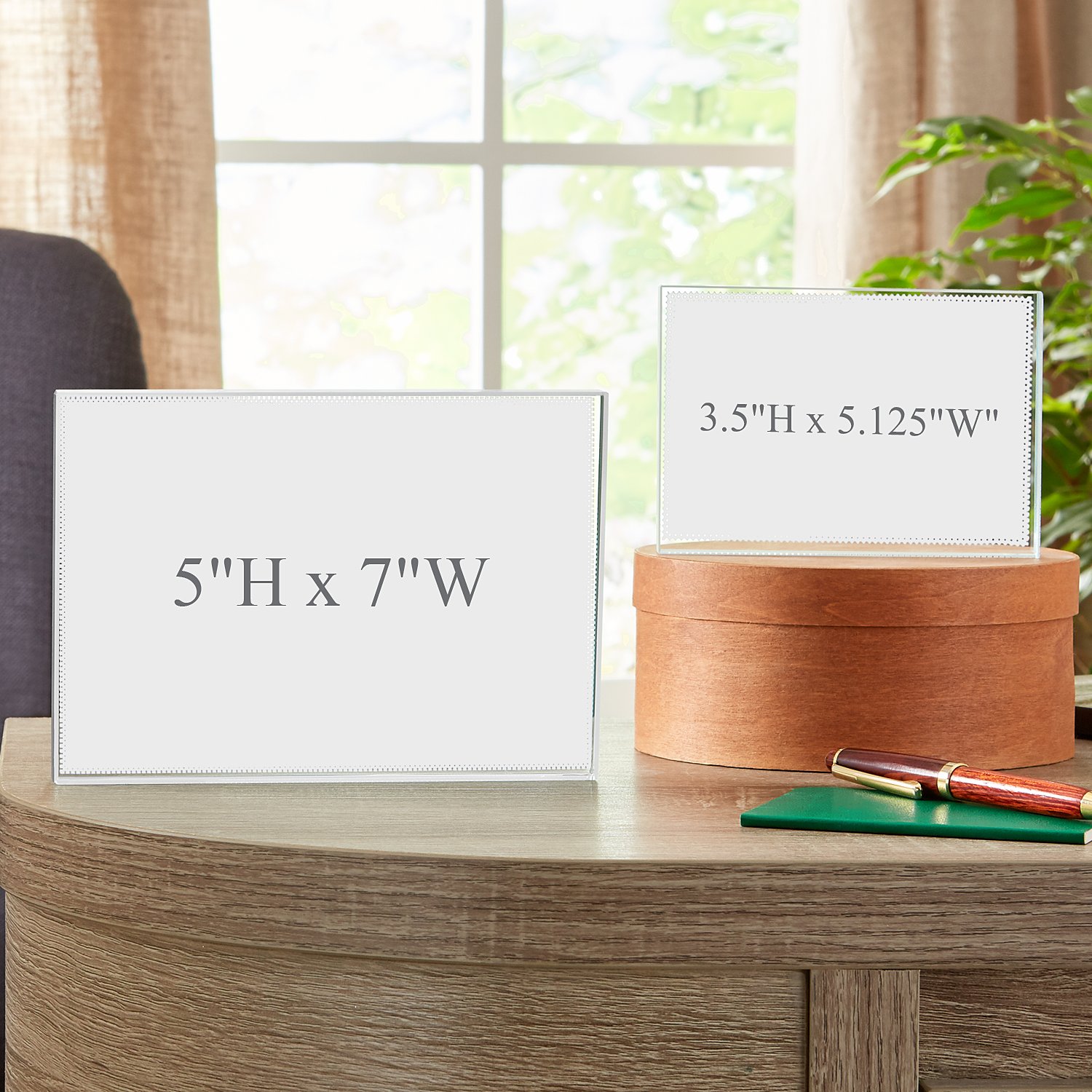 Pawprints Photo Memorial Personalized Glass Block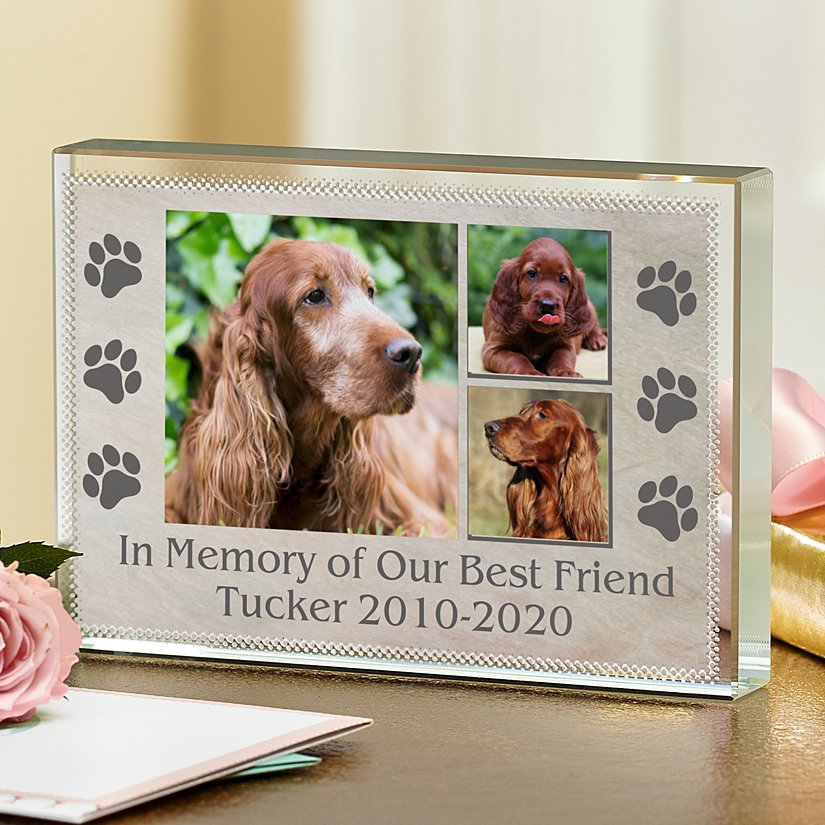 Product Description
They'll live on in your hearts forever, so give them a forever home in a place you can see them every day.
Elegantly personalize with 3 cherished photos and any 2-line message, name or date, up to 30 characters on each line
Made of heavyweight glass
Pawprints always appear
Choose Small (measures 5.125"Wx3.5"H) or Large (measures 7"Wx5"H)
Pawprints Photo Memorial Personalized Glass Block
Personalized with care in the USA
PERFECT GIFT GUARANTEE Your personalized gift is a unique and lasting way to honor your loved one. We'll make sure you're 100% satisfied, or your money back.
They'll live on in your hearts forever, so give them a forever home in a place you can see them every day.

Elegantly personalize with 3 cherished photos and any 2-line message, name or date, up to 30 characters on each line
Made of heavyweight glass
Pawprints always appear
Choose Small (measures 5.125"Wx3.5"H) or Large (measures 7"Wx5"H)