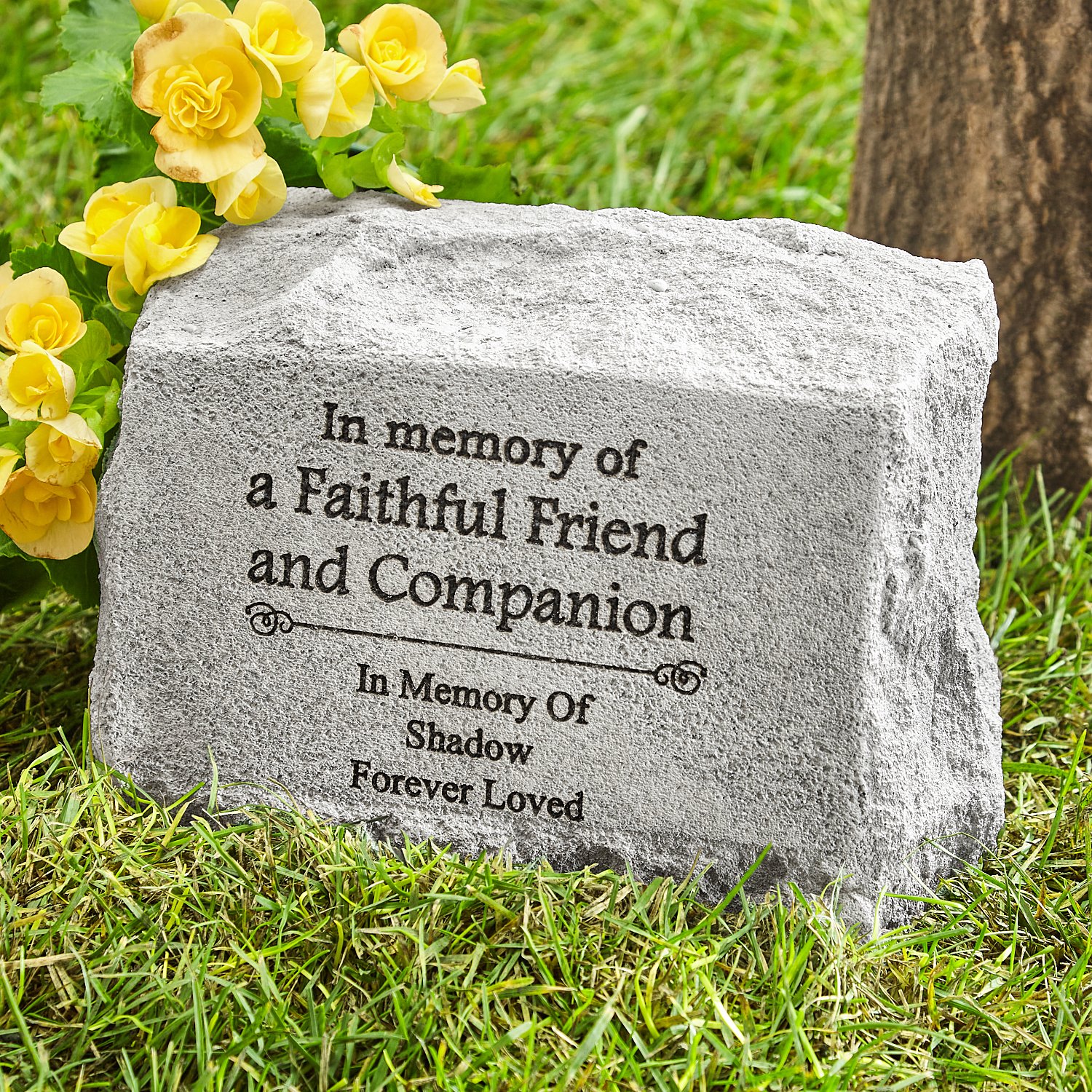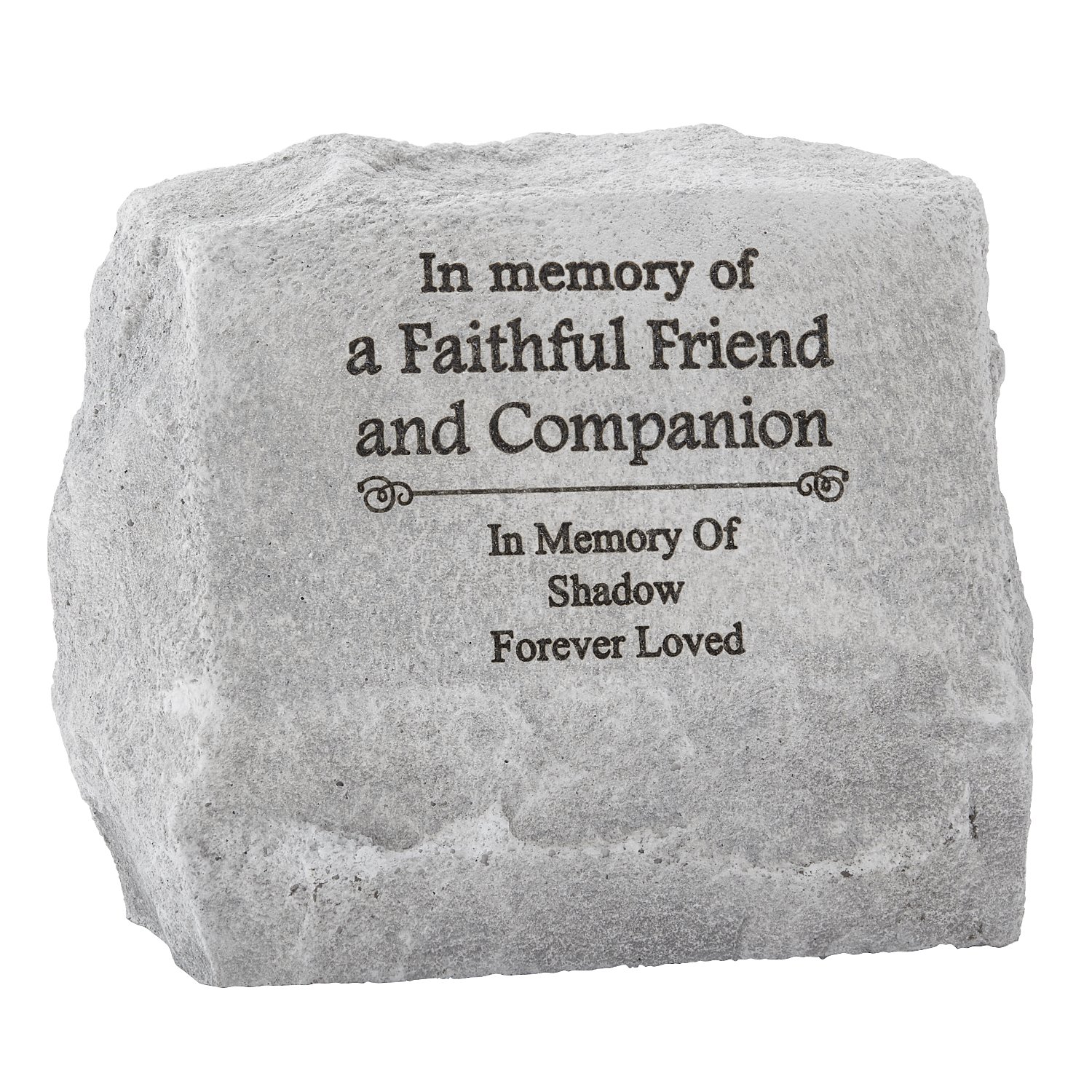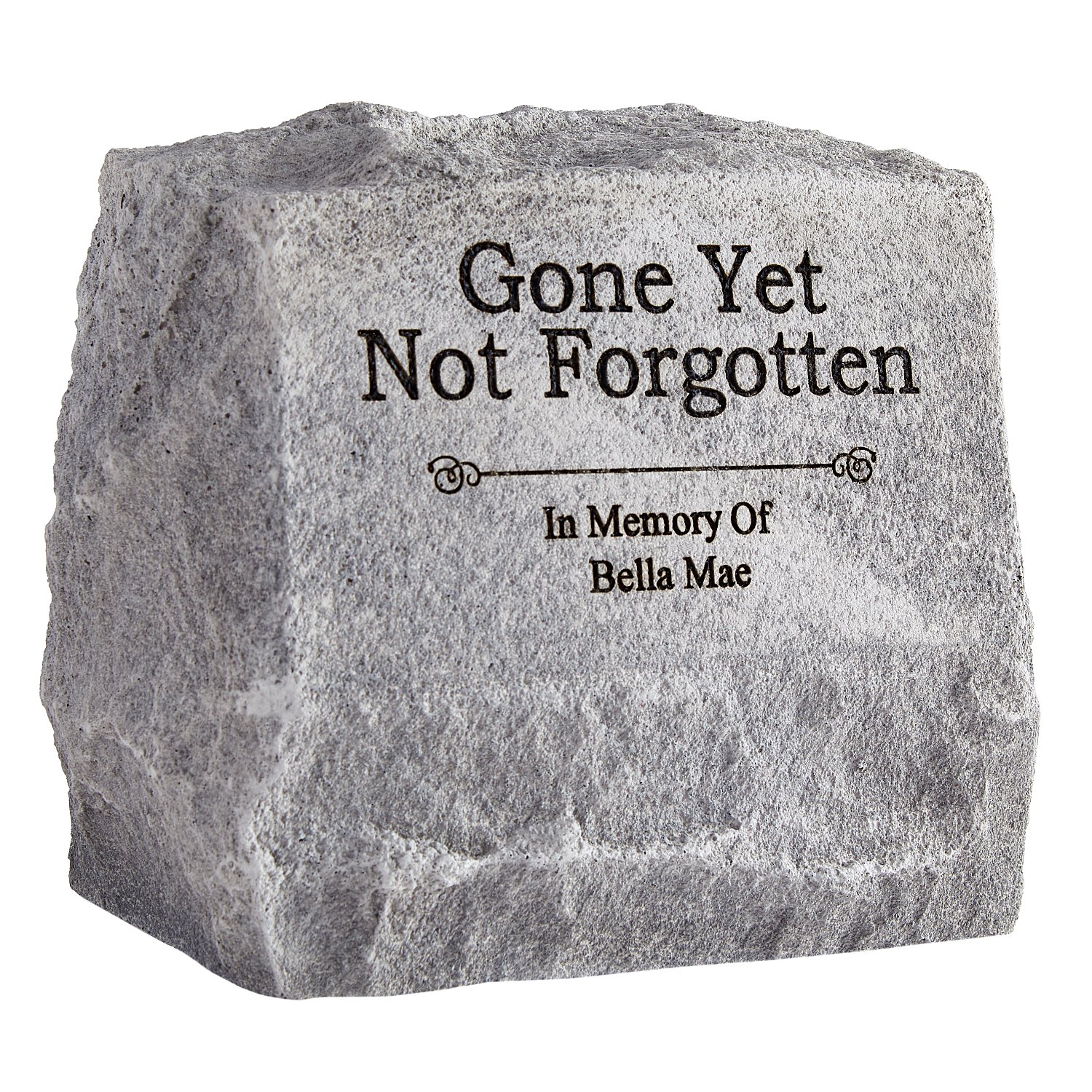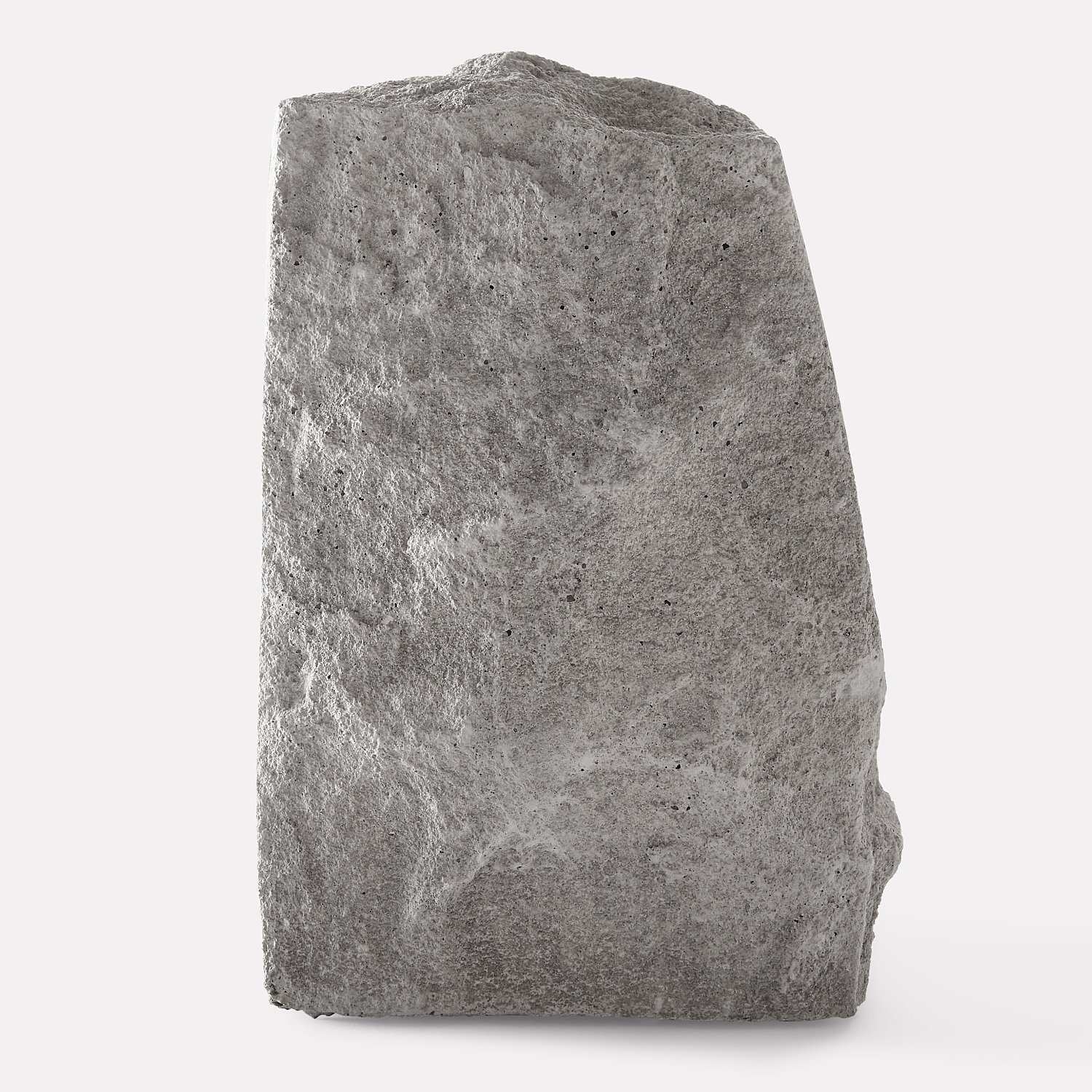 Never Forgotten Memorial Personalized Urn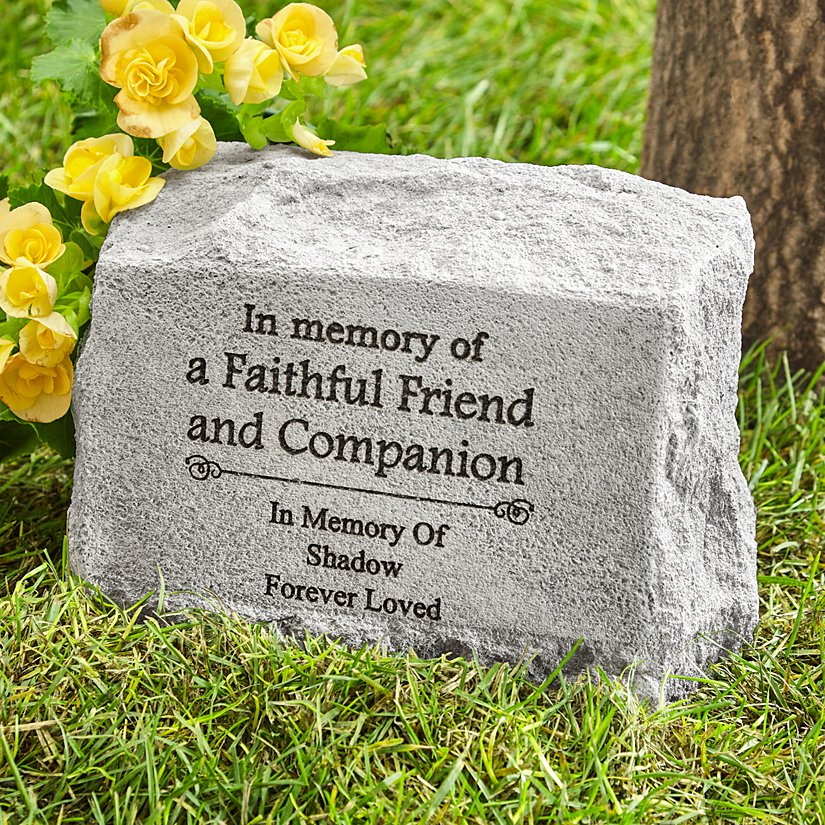 Product Description
They are gone but never forgotten. And a piece of them will have a forever "home" with you, or in any special spot where friends and loved ones can visit.
Lovingly personalize with 3 lines, up to 24 characters on each line
Made of cast stone
Choose between Gone Yet Not Forgotten or Faithful Friend sentiments
Measures 9.5"Lx5"Wx8"H
Weighs 18 lbs.
Urn has a plastic bottle inside, approx. 33 cubic inches in volume
Must bury in ground to marked line
To extend the life of your stone, place in an area protected from direct sunlight, heavy wind, rain or inclement weather
New

Never Forgotten Memorial Personalized Urn
Personalized with care in the USA
PERFECT GIFT GUARANTEE Your personalized gift is a unique and lasting way to honor your loved one. We'll make sure you're 100% satisfied, or your money back.
They are gone but never forgotten. And a piece of them will have a forever "home" with you, or in any special spot where friends and loved ones can visit.

Lovingly personalize with 3 lines, up to 24 characters on each line
Made of cast stone
Choose between Gone Yet Not Forgotten or Faithful Friend sentiments
Measures 9.5"Lx5"Wx8"H
Weighs 18 lbs.
Urn has a plastic bottle inside, approx. 33 cubic inches in volume
Must bury in ground to marked line
To extend the life of your stone, place in an area protected from direct sunlight, heavy wind, rain or inclement weather