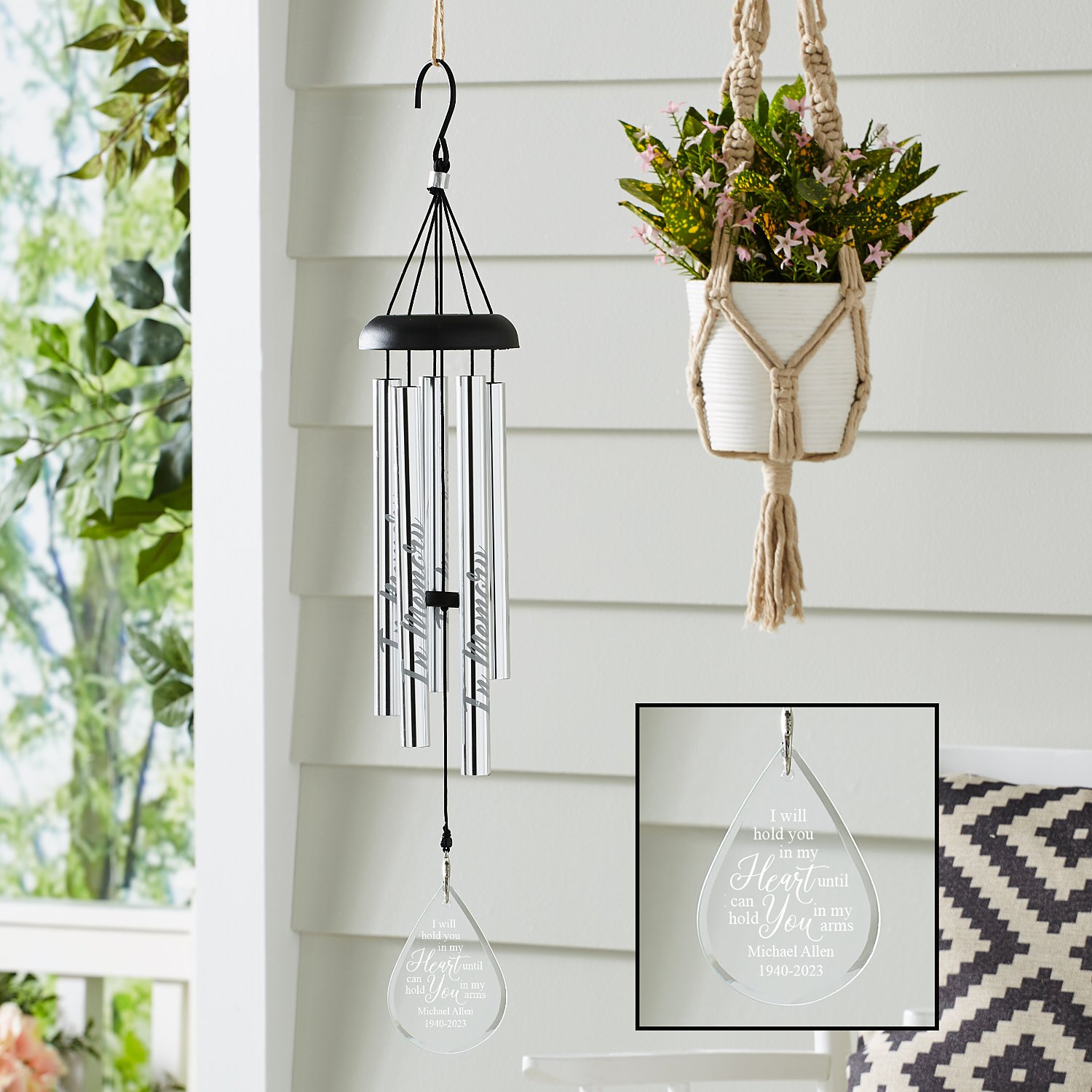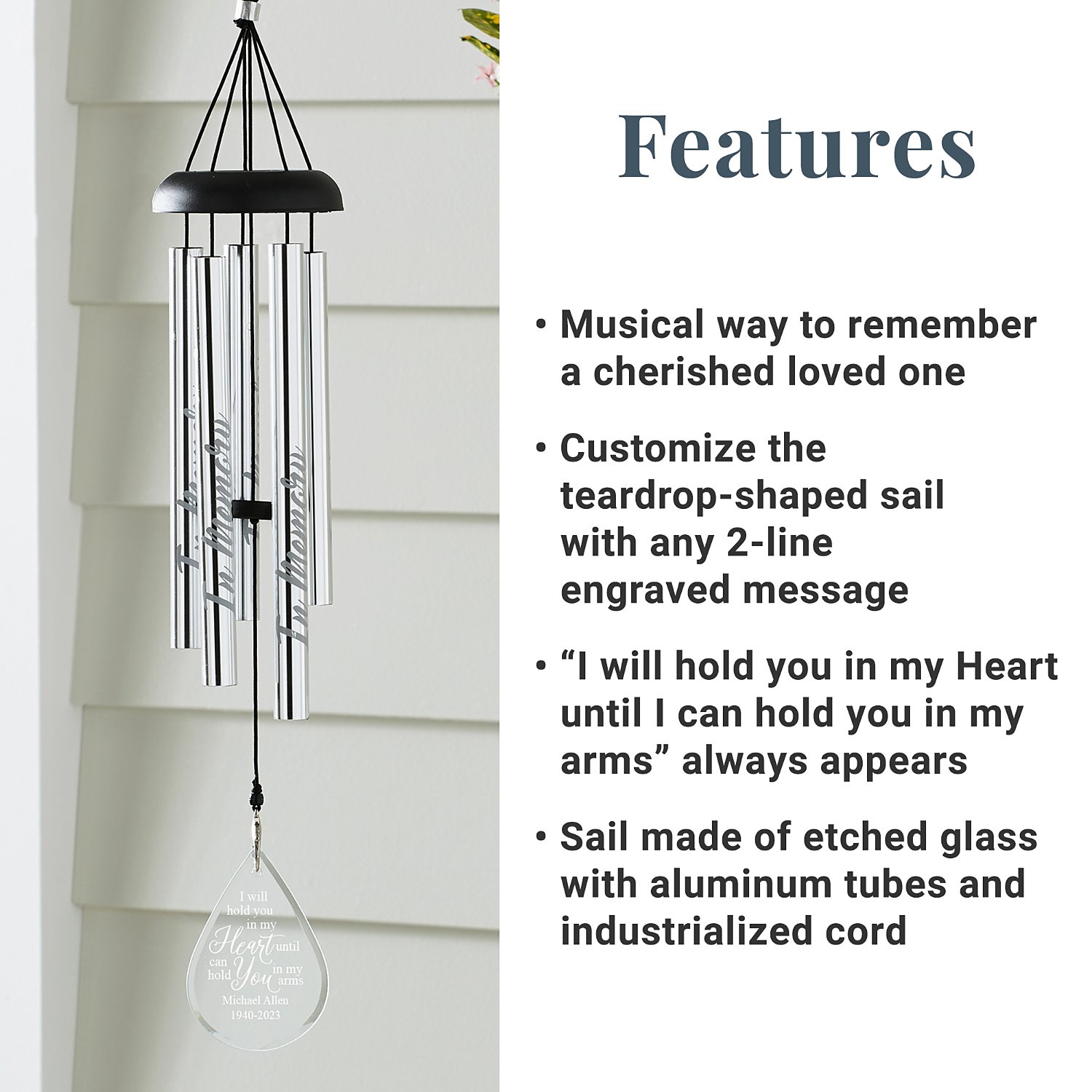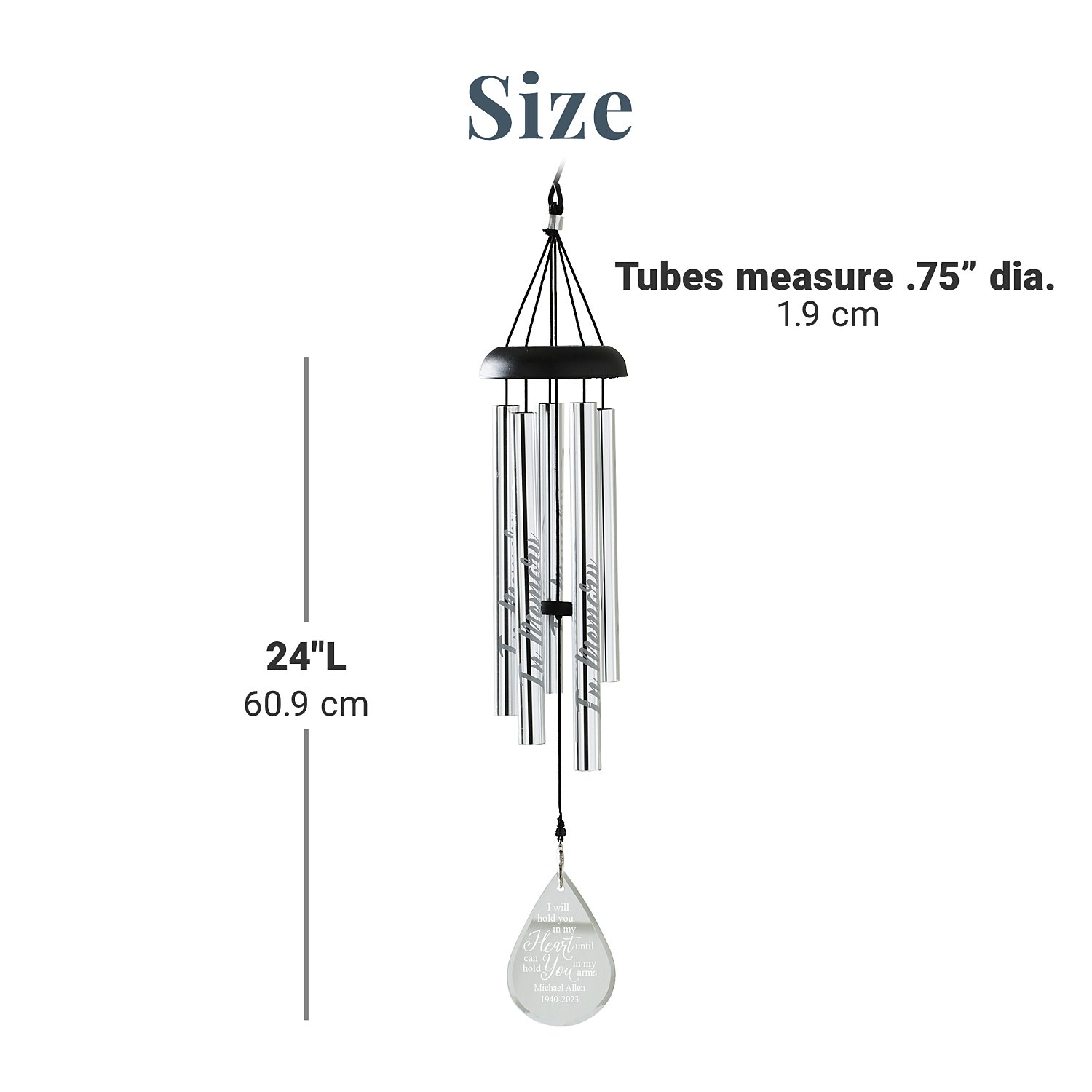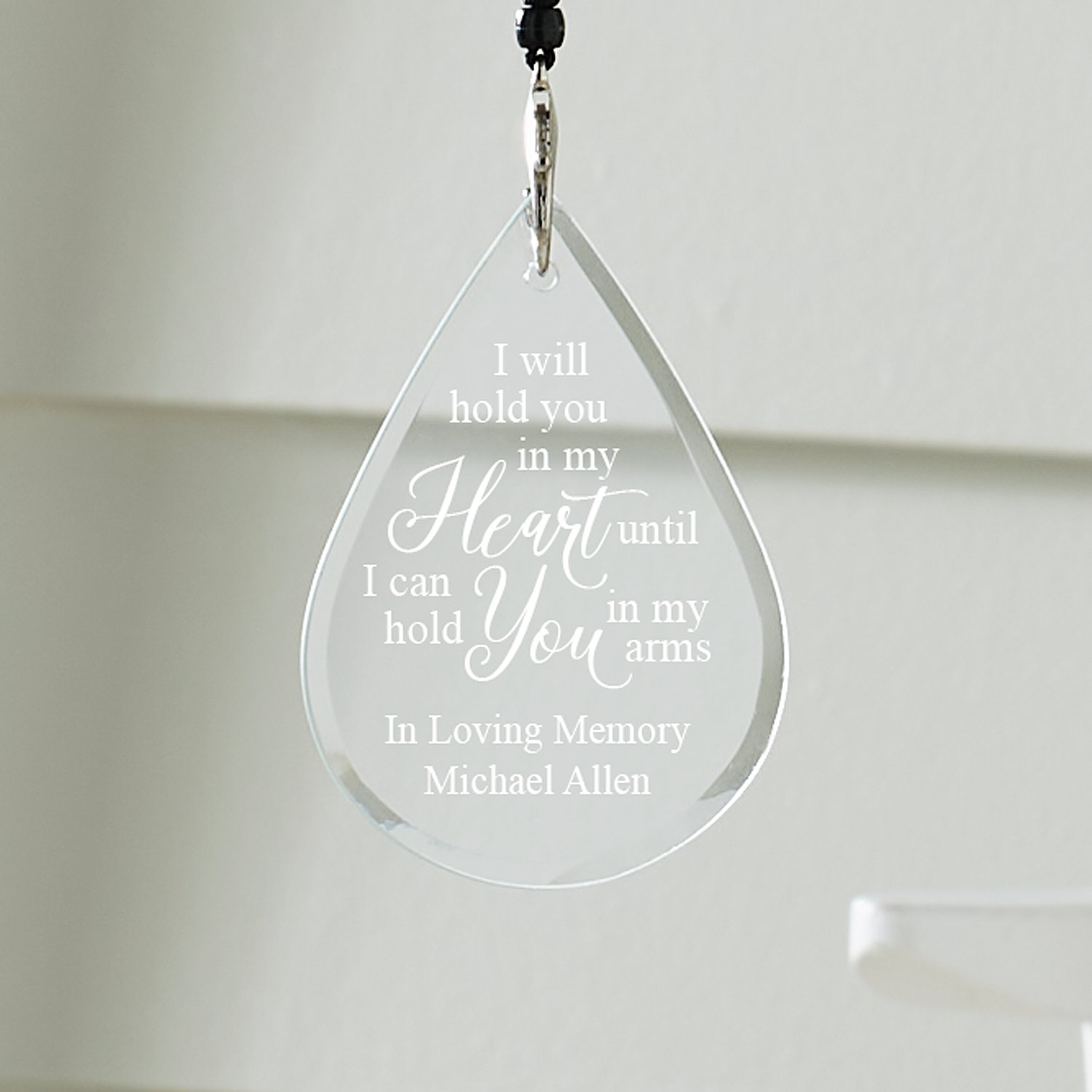 My Heart Memorial Personalized Wind Chime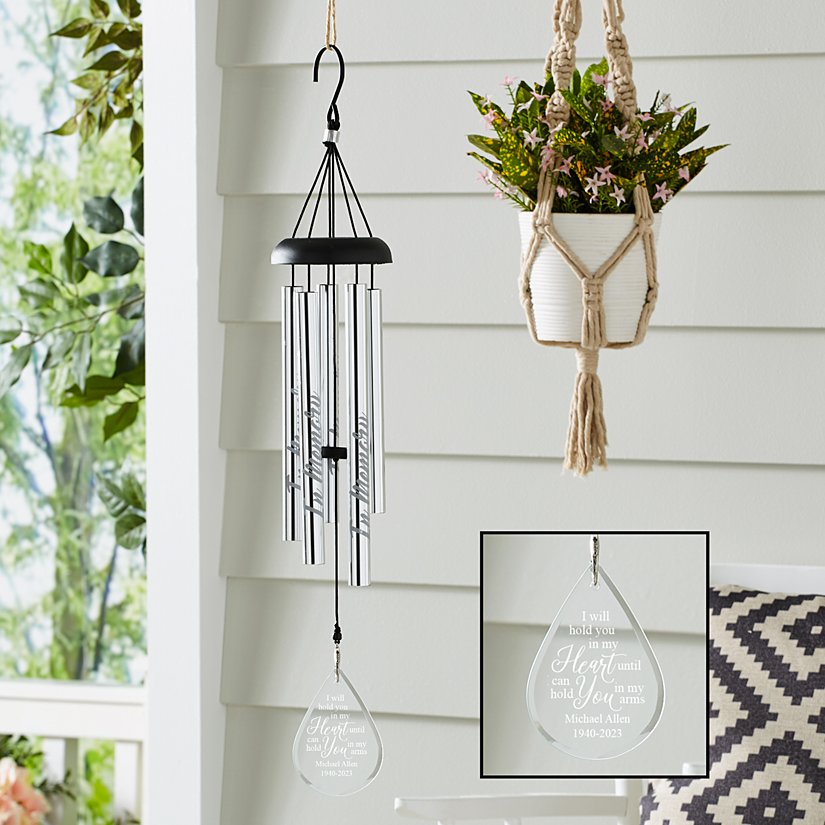 Product Description
Whenever you miss holding them in your arms, listen to the beautiful melody that plays every time a gentle breeze blows. Their song of life will always live on.
Features 5 anodized aluminum, powder-coated tubes that emit deep sounds
Easily move the adjustable striker up or down the center cord to change the tone of your chimes
Personalize the 4" etched glass sail with any 1- to 2-line message, name or date, up to 18 characters per line
"I will hold you in my Heart until I can hold You in my arms" will always appear
Each tube is inscribed with "In Memory"
Wind chime measures 24"Lx6.3" dia., medallion measures 1"x3"
Gift box not available
My Heart Memorial Personalized Wind Chime
Personalized with care in the USA
PERFECT GIFT GUARANTEE Your personalized gift is a unique and lasting way to honor your loved one. We'll make sure you're 100% satisfied, or your money back.
Whenever you miss holding them in your arms, listen to the beautiful melody that plays every time a gentle breeze blows. Their song of life will always live on.

Features 5 anodized aluminum, powder-coated tubes that emit deep sounds
Easily move the adjustable striker up or down the center cord to change the tone of your chimes
Personalize the 4" etched glass sail with any 1- to 2-line message, name or date, up to 18 characters per line
"I will hold you in my Heart until I can hold You in my arms" will always appear
Each tube is inscribed with "In Memory"
Wind chime measures 24"Lx6.3" dia., medallion measures 1"x3"
Gift box not available