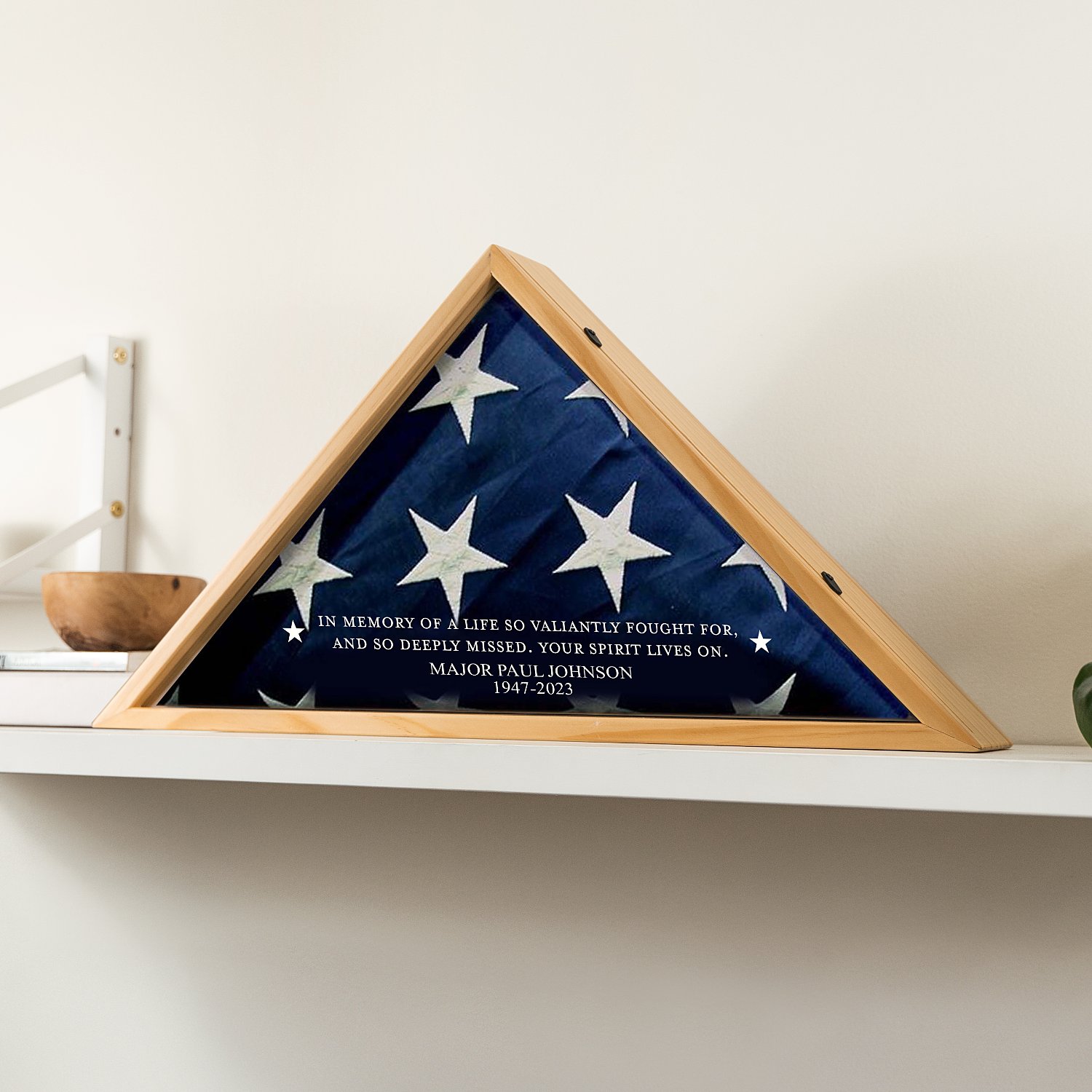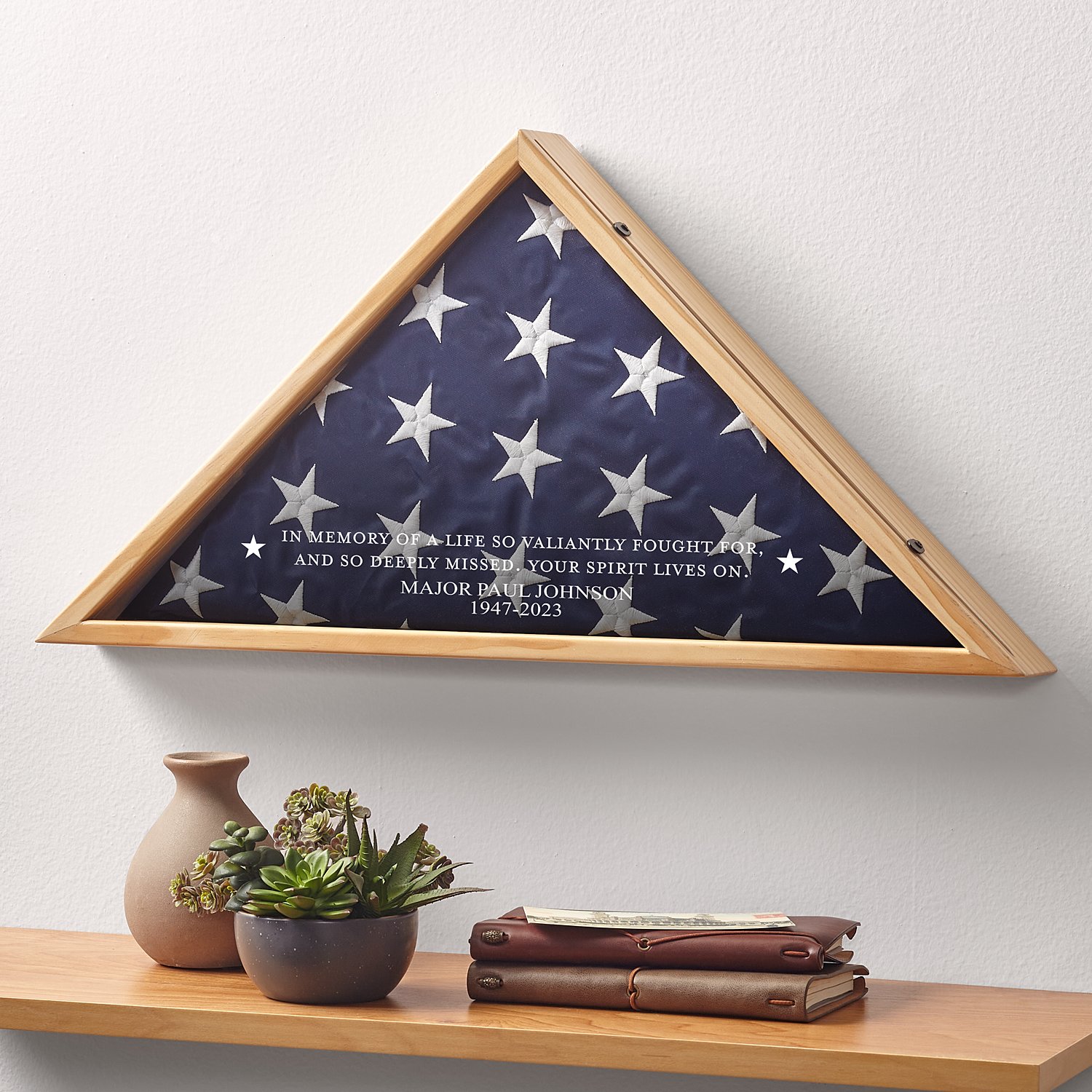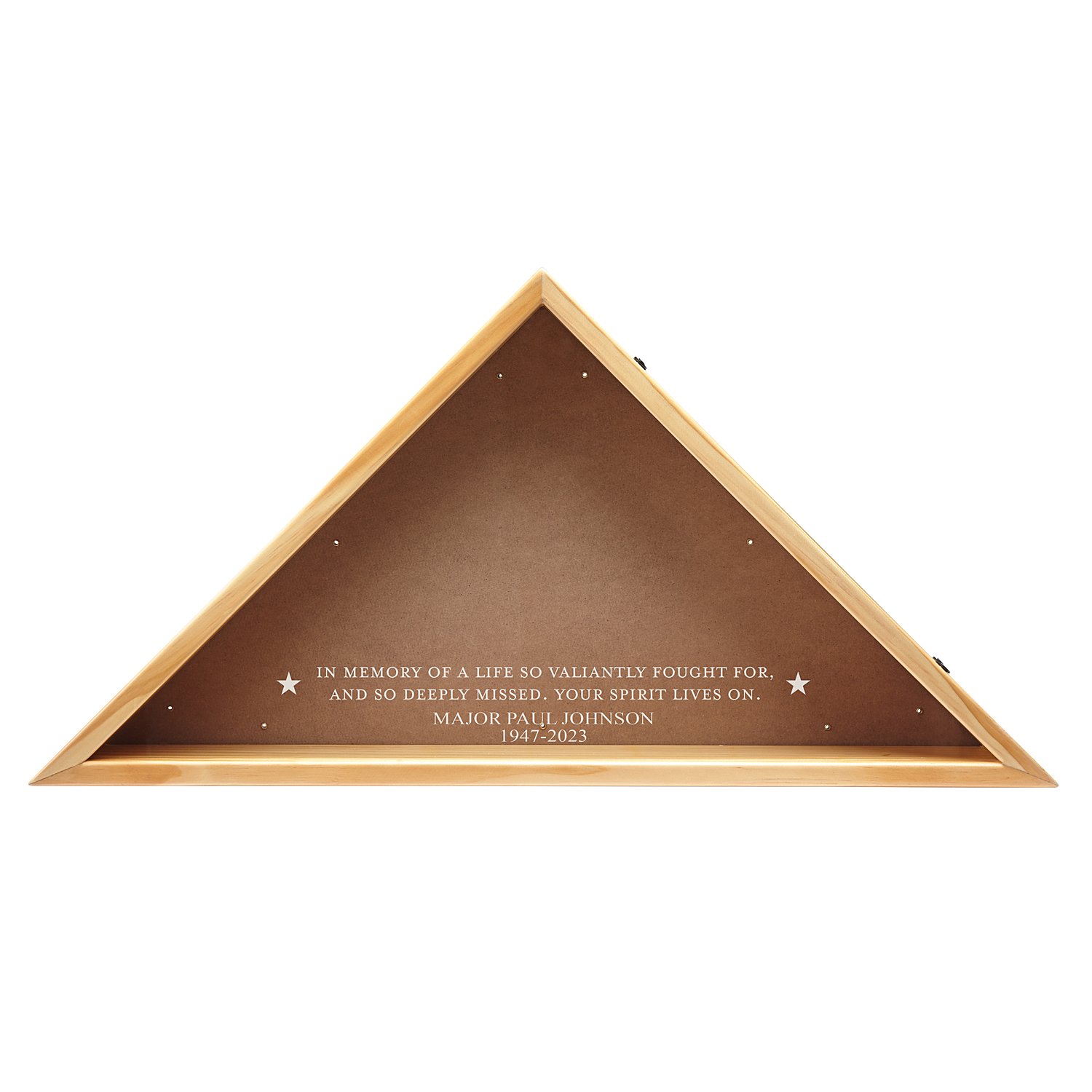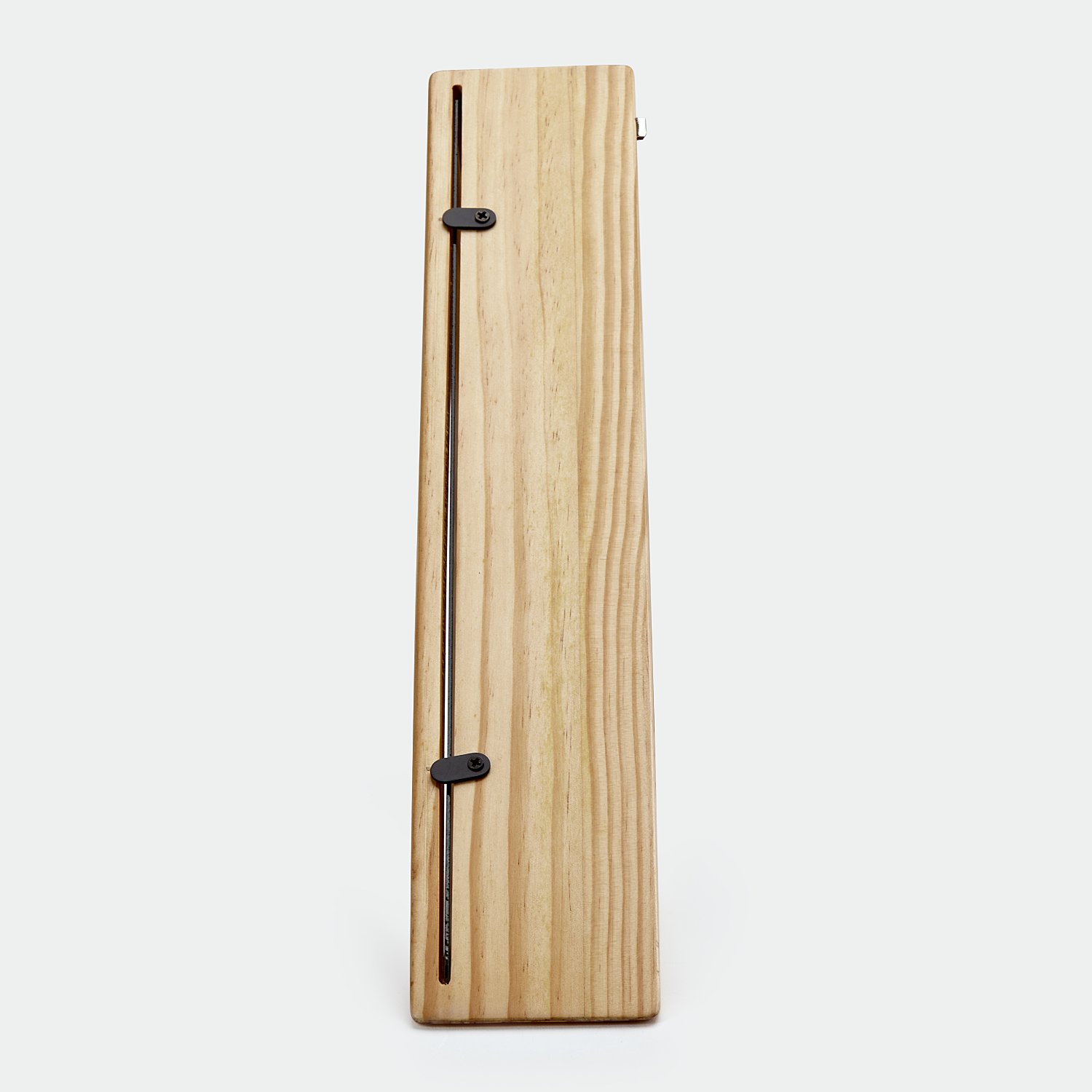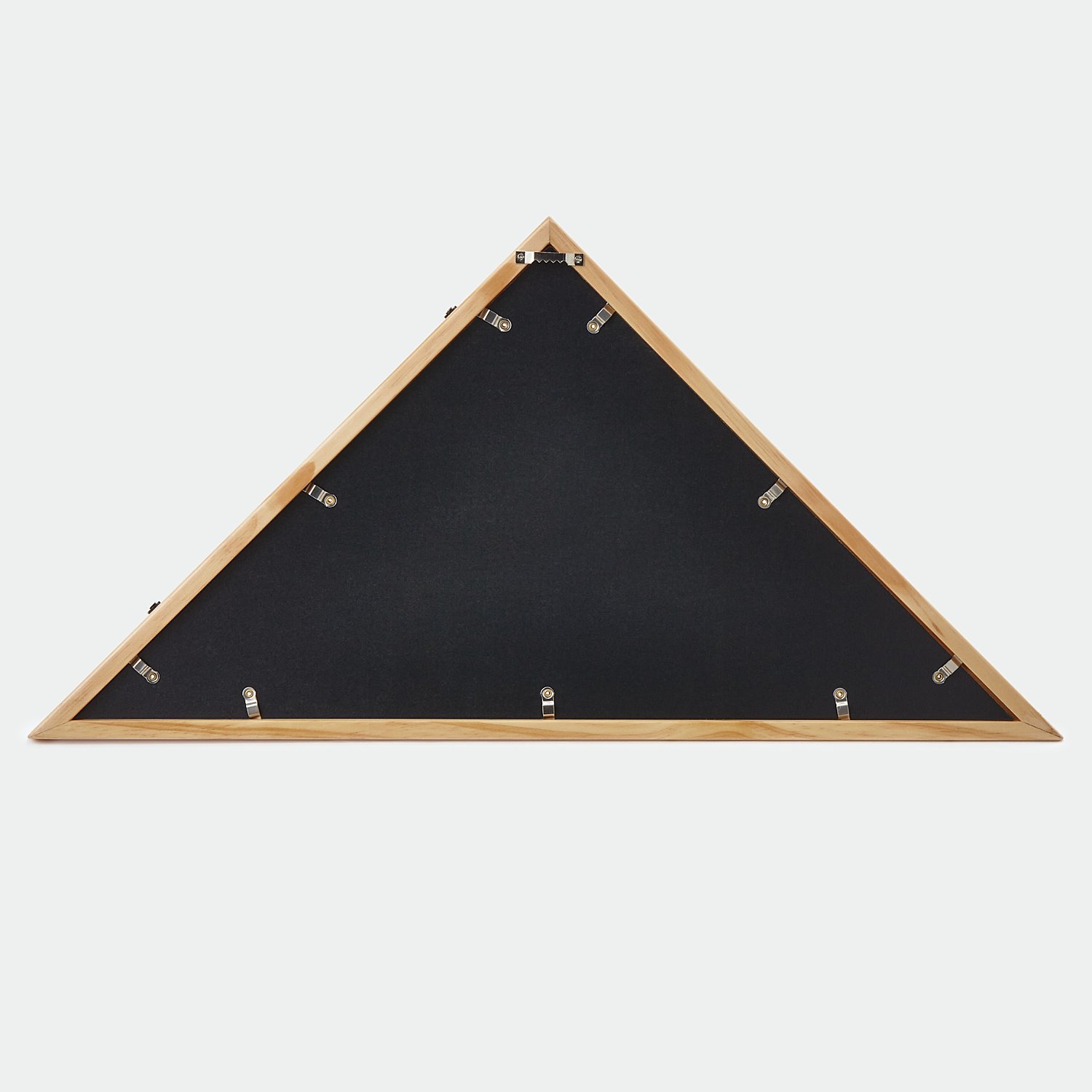 Our Hero Memorial Personalized Flag Display Case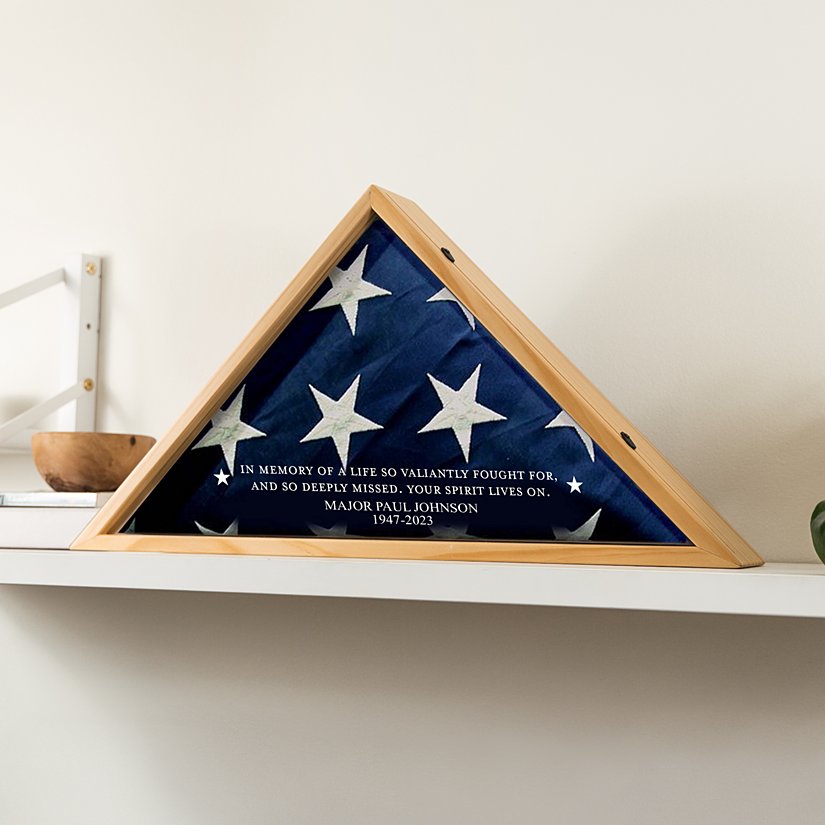 Product Description
Honor a military hero by beautifully preserving the flag that represents why and who they served in a case inscribed in their memory.
Pay tribute to a valiant military hero with any 1- to 2-line message, name or date, up to 32 characters on each line
"In memory of a life so valiantly fought for, and deeply missed, will always live on." will always appear
Made of beautiful pine wood
Measures 24"Lx3"Wx12"H, suitable for a standard 9.5'x5' American Flag
Designed to sit flat on any surface or hang on the wall with attached sawtooth hanger
Glass insert slides out in order to place flag inside case and includes sliding bracket to hold glass in place
Written and Designed by M Papel ©
New

Our Hero Memorial Personalized Flag Display Case
Personalized with care in the USA
PERFECT GIFT GUARANTEE Your personalized gift is a unique and lasting way to honor your loved one. We'll make sure you're 100% satisfied, or your money back.
Honor a military hero by beautifully preserving the flag that represents why and who they served in a case inscribed in their memory.

Pay tribute to a valiant military hero with any 1- to 2-line message, name or date, up to 32 characters on each line
"In memory of a life so valiantly fought for, and deeply missed, will always live on." will always appear
Made of beautiful pine wood
Measures 24"Lx3"Wx12"H, suitable for a standard 9.5'x5' American Flag
Designed to sit flat on any surface or hang on the wall with attached sawtooth hanger
Glass insert slides out in order to place flag inside case and includes sliding bracket to hold glass in place
Written and Designed by M Papel ©