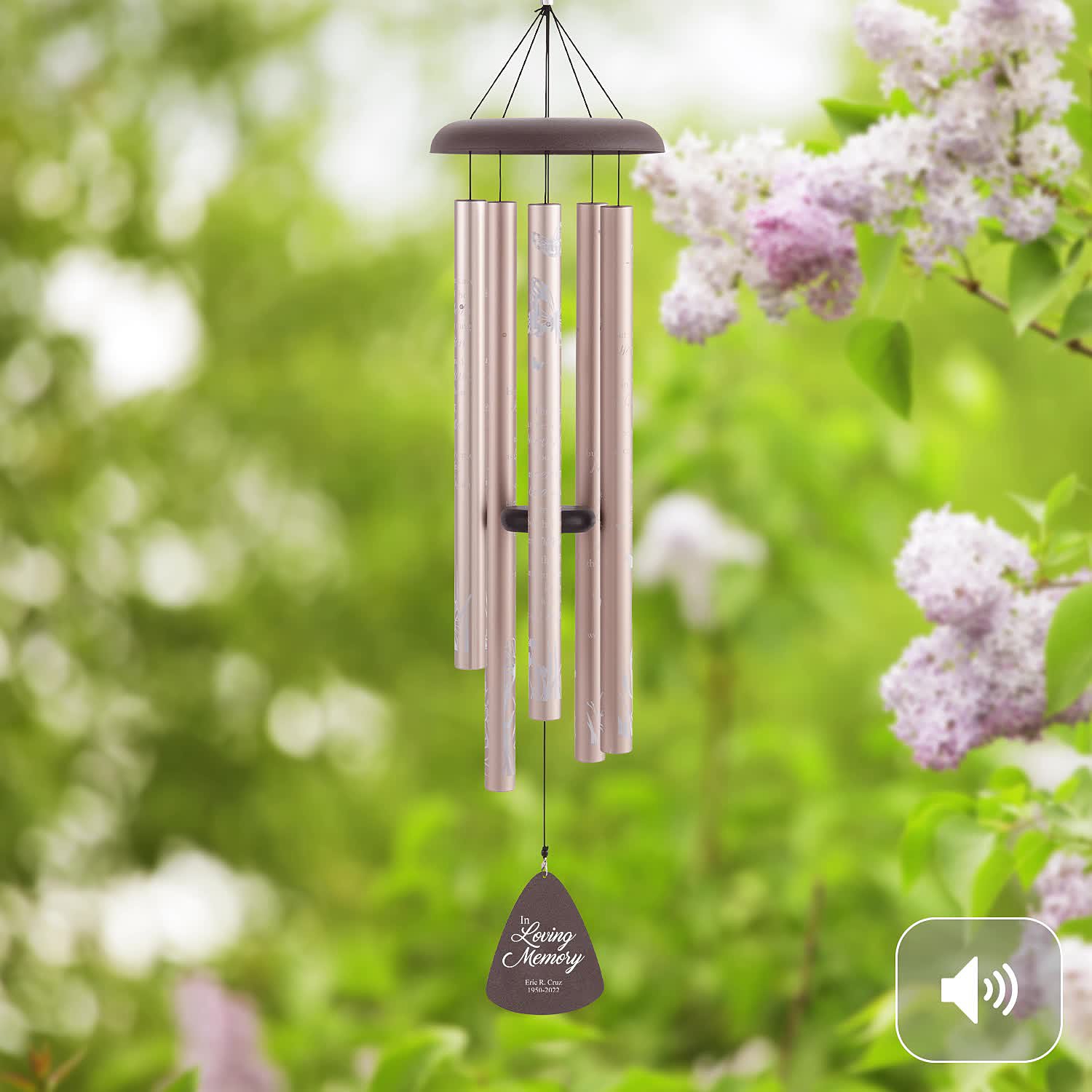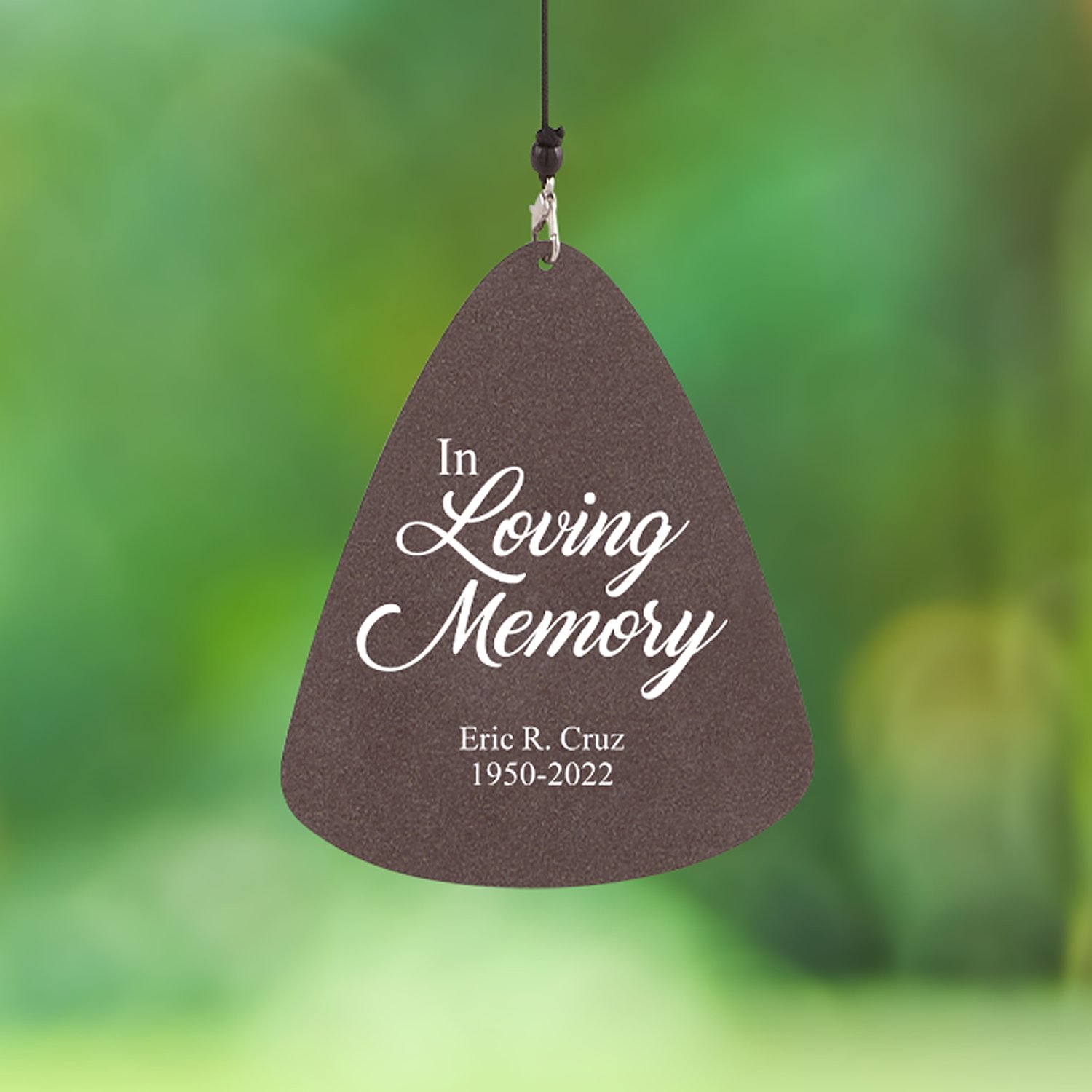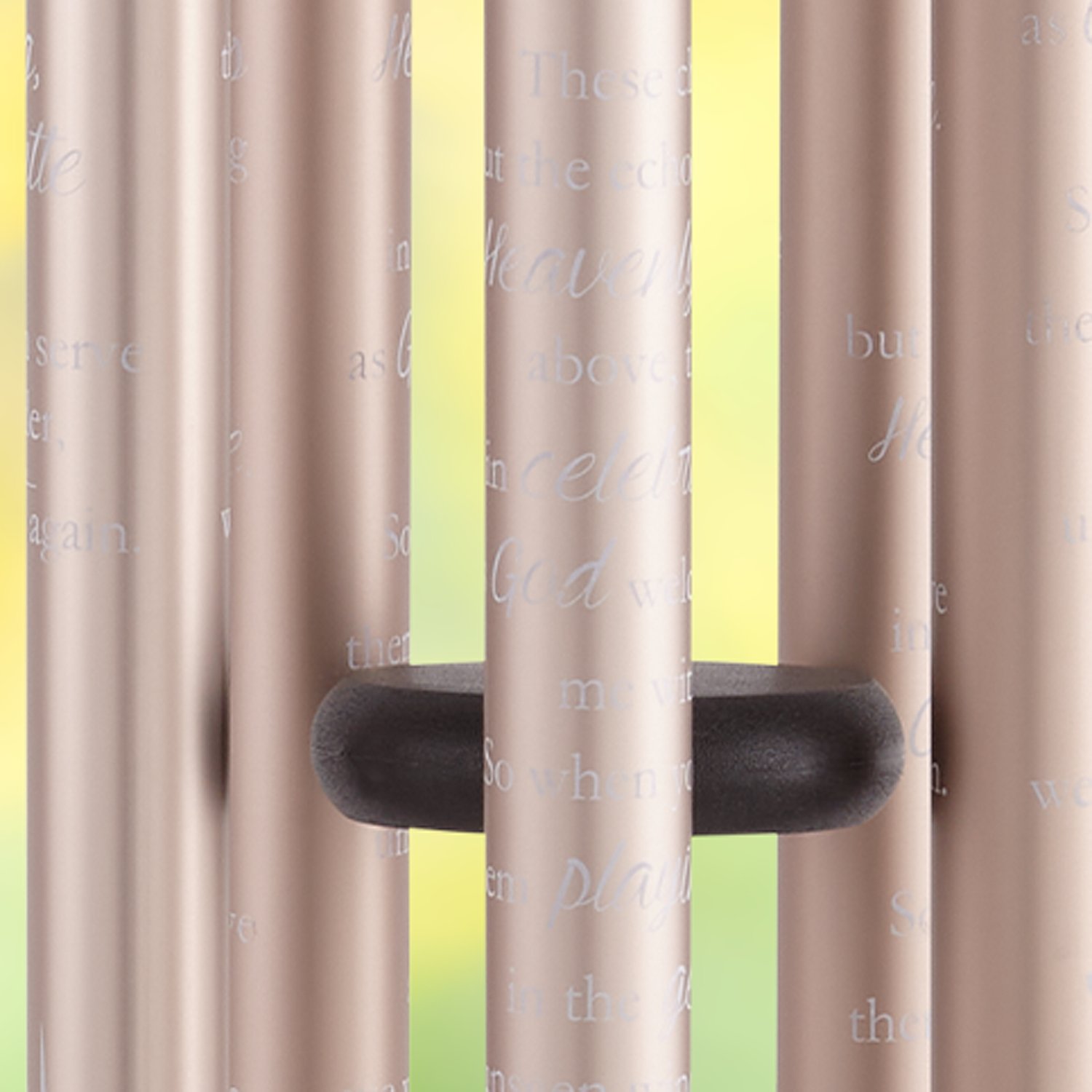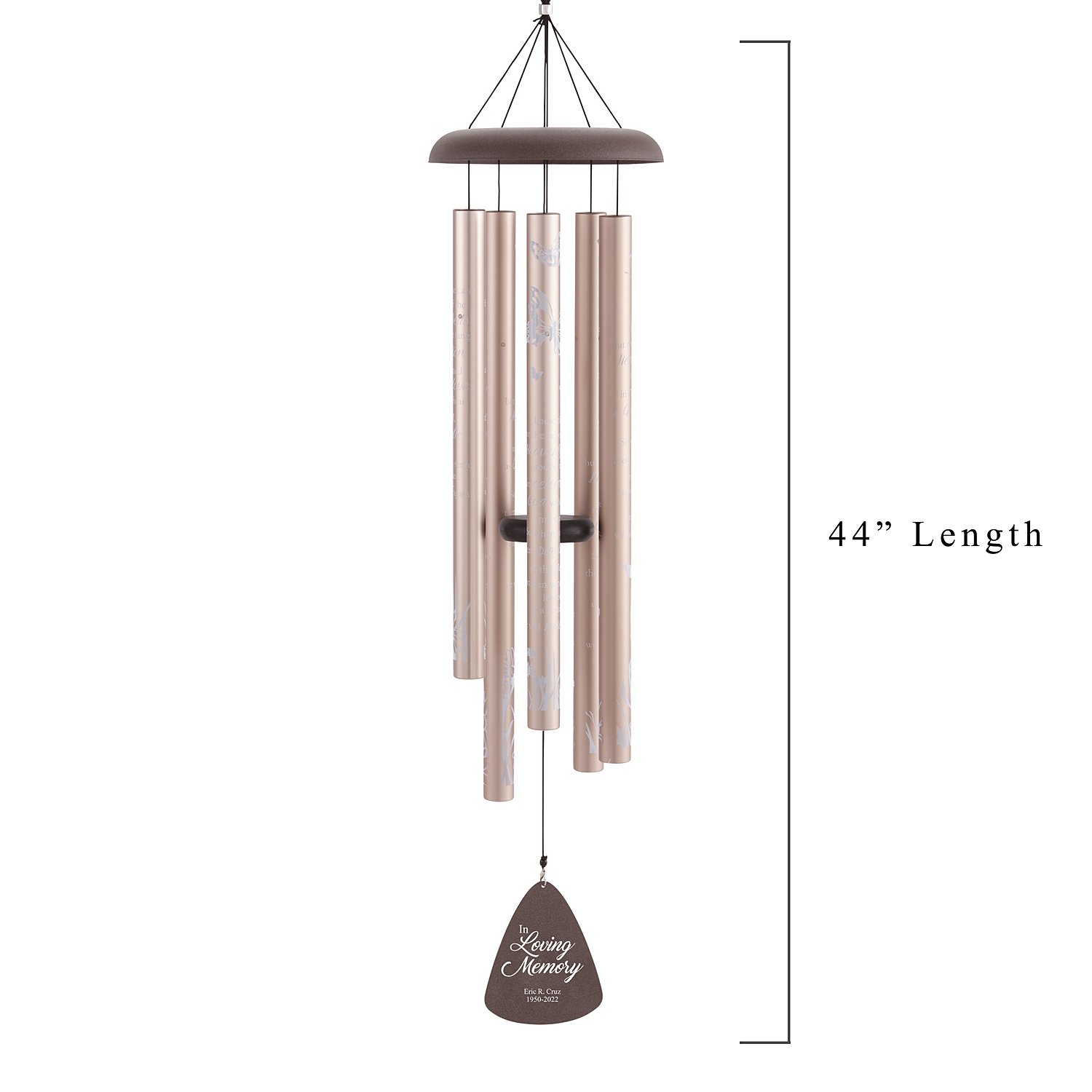 We Will Meet Again Memorial Personalized Wind Chime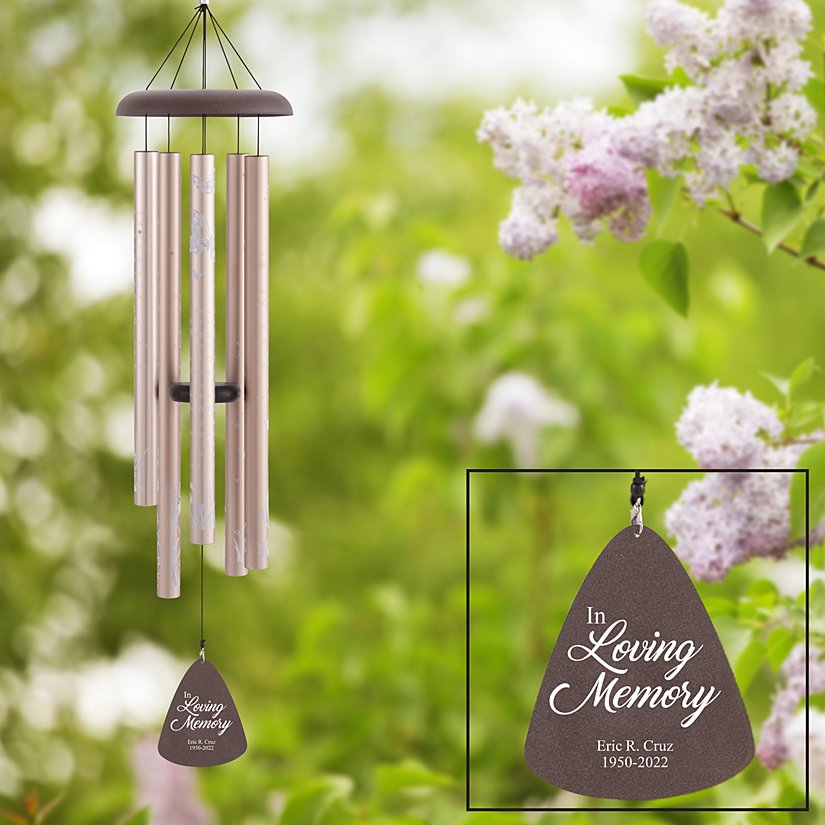 Product Description
Gone but never forgotten. Create an oasis of beautiful memories with this melodic wind chime, thoughtfully personalized in memory of a departed loved one.
Features 5 anodized aluminum, powder-coated tubes that emit deep sounds
Easily move the adjustable striker up or down the center cord to change the tone of your chimes
Personalize the 4" teardrop medallion with any 1- to 2-line message, name or date, up to 22 characters per line
"In Loving Memory" will always appear
Each 1.25" dia. tube is inscribed with: "These chimes are but the echo of Heavenly bells above, that rang in celebration, as God welcomed me with love. So when you hear them playing, in the gentle unseen wind, let them serve as a reminder, we will meet again"
Measures a generous 44"L
Gift box not available
We Will Meet Again Memorial Personalized Wind Chime
Personalized with care in the USA
PERFECT GIFT GUARANTEE Your personalized gift is a unique and lasting way to honor your loved one. We'll make sure you're 100% satisfied, or your money back.
Gone but never forgotten. Create an oasis of beautiful memories with this melodic wind chime, thoughtfully personalized in memory of a departed loved one.

Features 5 anodized aluminum, powder-coated tubes that emit deep sounds
Easily move the adjustable striker up or down the center cord to change the tone of your chimes
Personalize the 4" teardrop medallion with any 1- to 2-line message, name or date, up to 22 characters per line
"In Loving Memory" will always appear
Each 1.25" dia. tube is inscribed with: "These chimes are but the echo of Heavenly bells above, that rang in celebration, as God welcomed me with love. So when you hear them playing, in the gentle unseen wind, let them serve as a reminder, we will meet again"
Measures a generous 44"L
Gift box not available