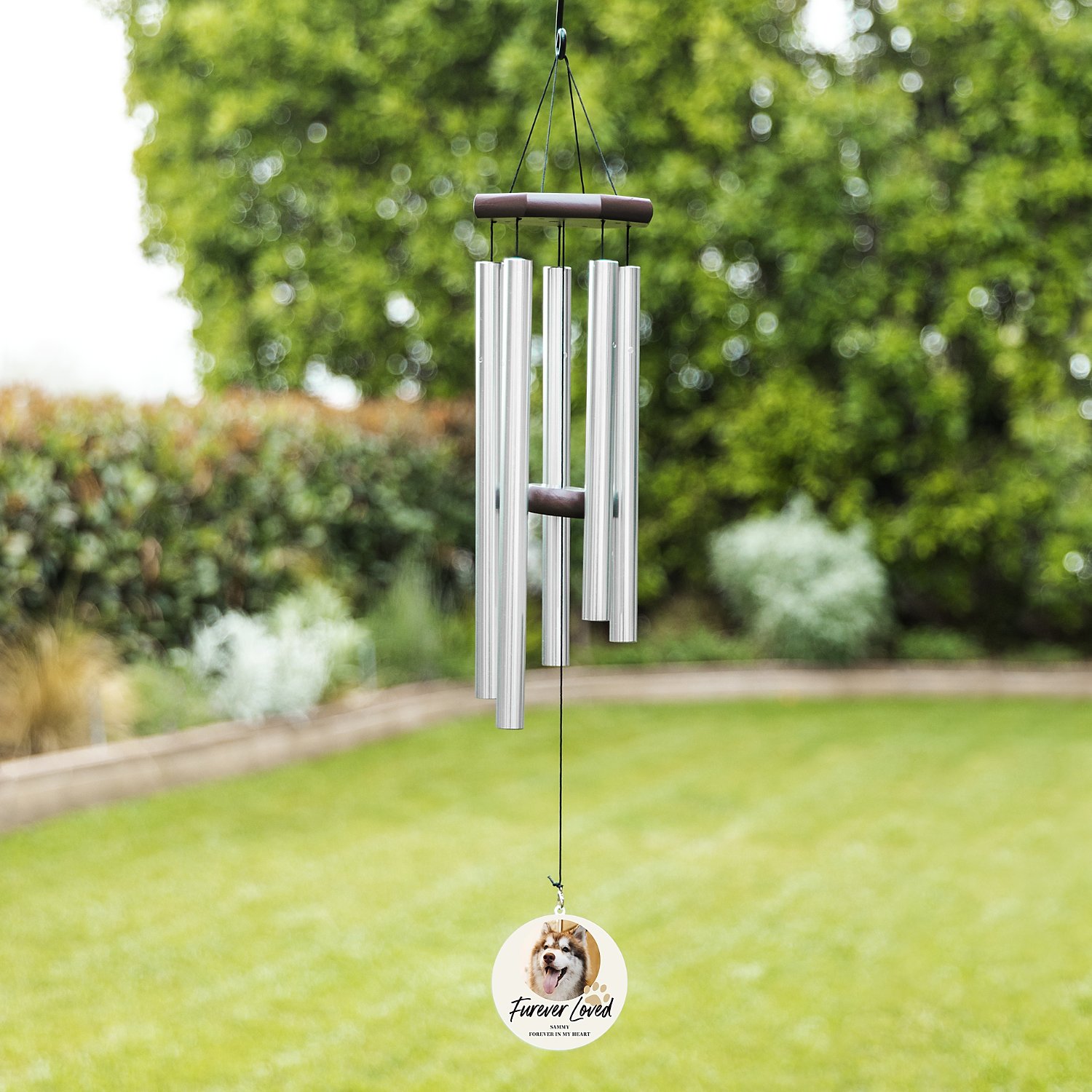 Loved Furever Pet Photo 30" Memorial Wind Chime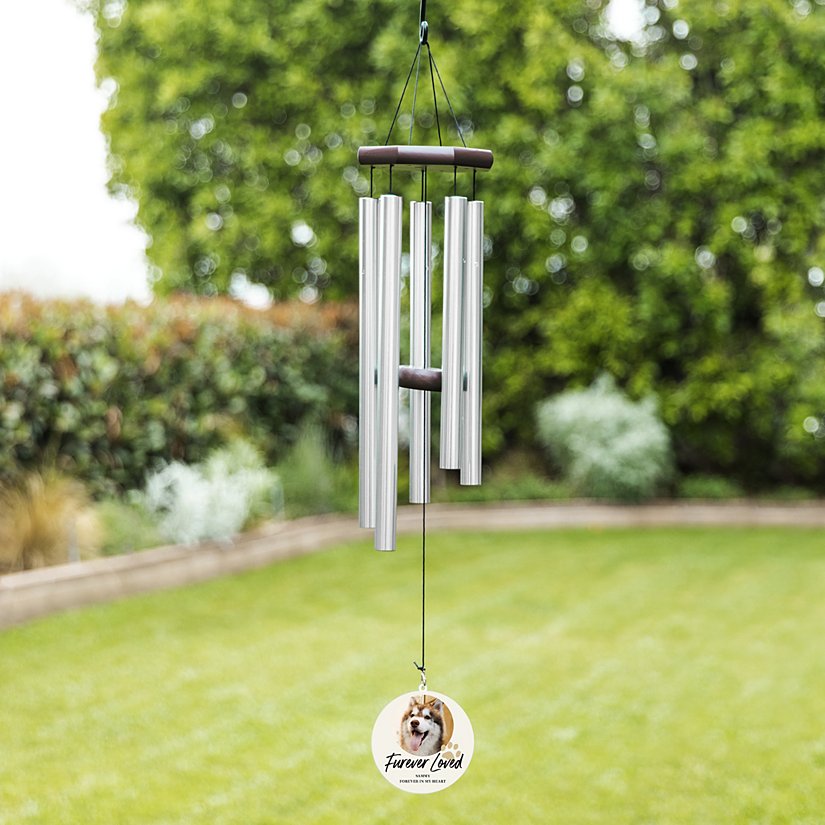 Product Description
Let their soul fly free to heaven and remember them with a smile—and the gentle tones of this wind chime. Exclusively from Personal Creations.
Made of aluminum with wood accents and industrialized cord
Features 5 chimes that emit deep sounds
Wind chime measures 30"Lx6.3" dia., medallion measures 4.25" dia.
Personalize with any 1 to 2 line message up to 18 characters each
Item cannot be gift boxed
Written and Designed by M Papel ©
To extend the life of your chime, hang your wind chime in an area protected from direct sunlight, heavy winds or rain
Ideal locations for hanging the wind chime include under a porch overhang or in a shady tree
Bring chimes indoors during inclement weather
New

Loved Furever Pet Photo 30" Memorial Wind Chime
Personalized with care in the USA
PERFECT GIFT GUARANTEE Your personalized gift is a unique and lasting way to honor your loved one. We'll make sure you're 100% satisfied, or your money back.
Let their soul fly free to heaven and remember them with a smile—and the gentle tones of this wind chime. Exclusively from Personal Creations.

Made of aluminum with wood accents and industrialized cord
Features 5 chimes that emit deep sounds
Wind chime measures 30"Lx6.3" dia., medallion measures 4.25" dia.
Personalize with any 1 to 2 line message up to 18 characters each
Item cannot be gift boxed
Written and Designed by M Papel ©
To extend the life of your chime, hang your wind chime in an area protected from direct sunlight, heavy winds or rain
Ideal locations for hanging the wind chime include under a porch overhang or in a shady tree
Bring chimes indoors during inclement weather