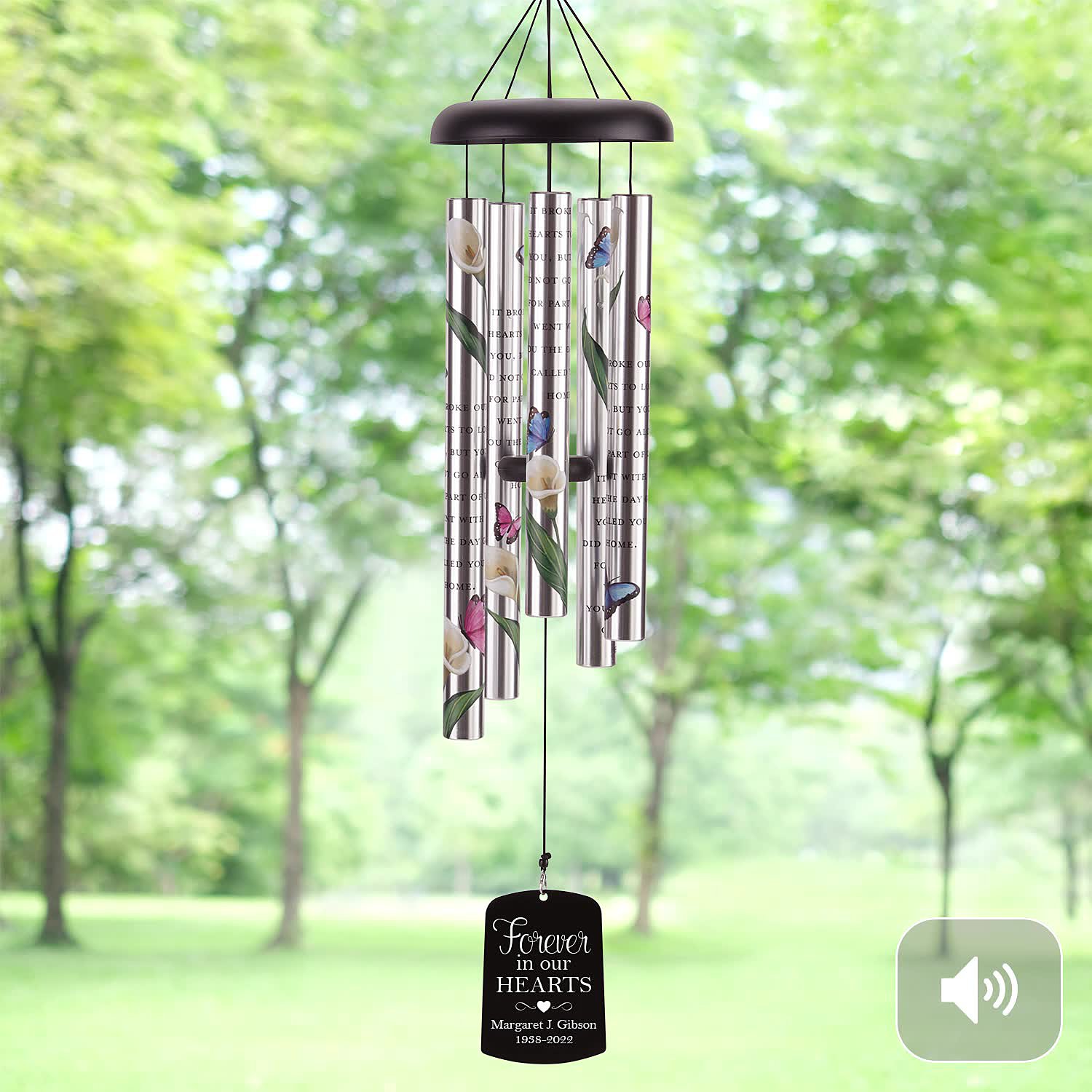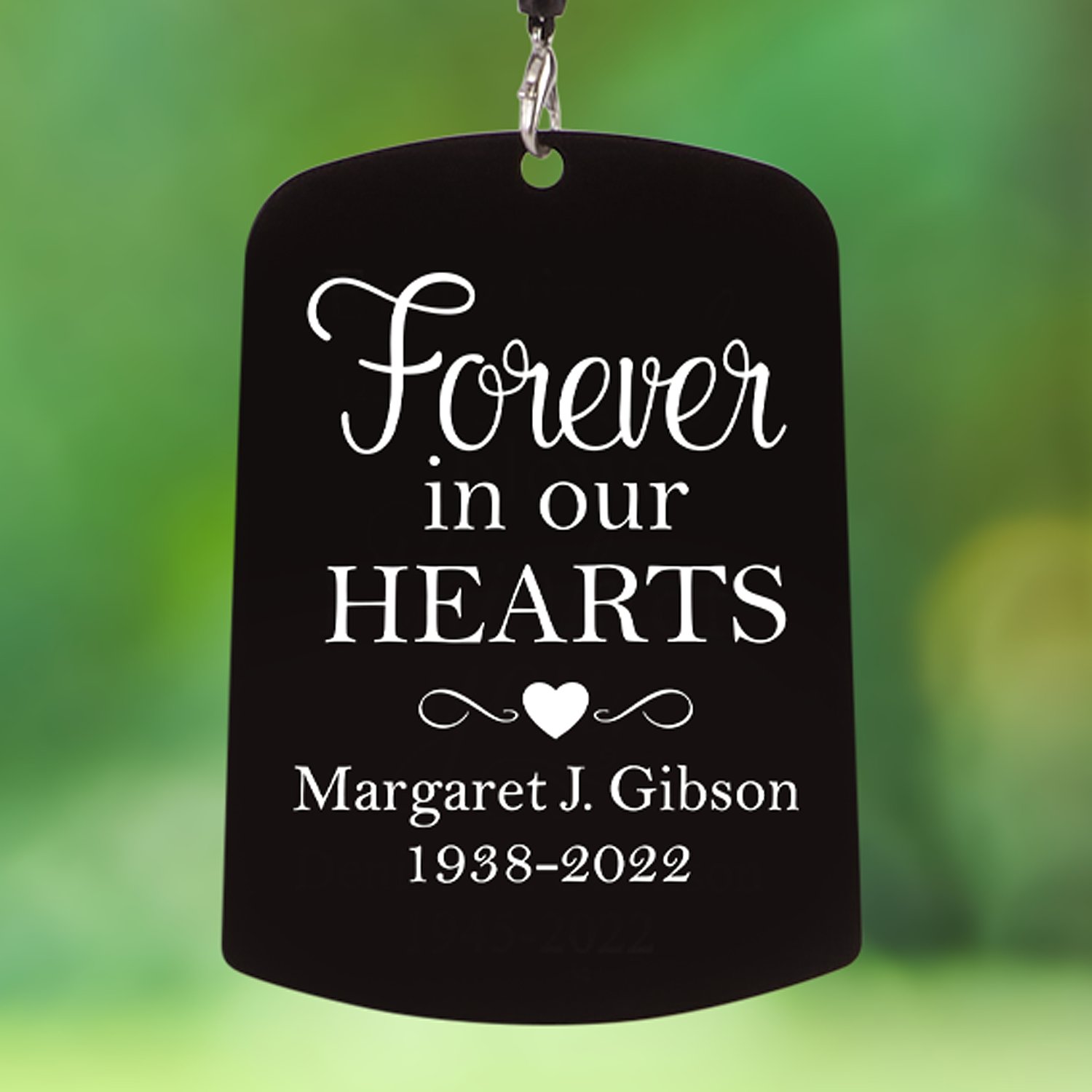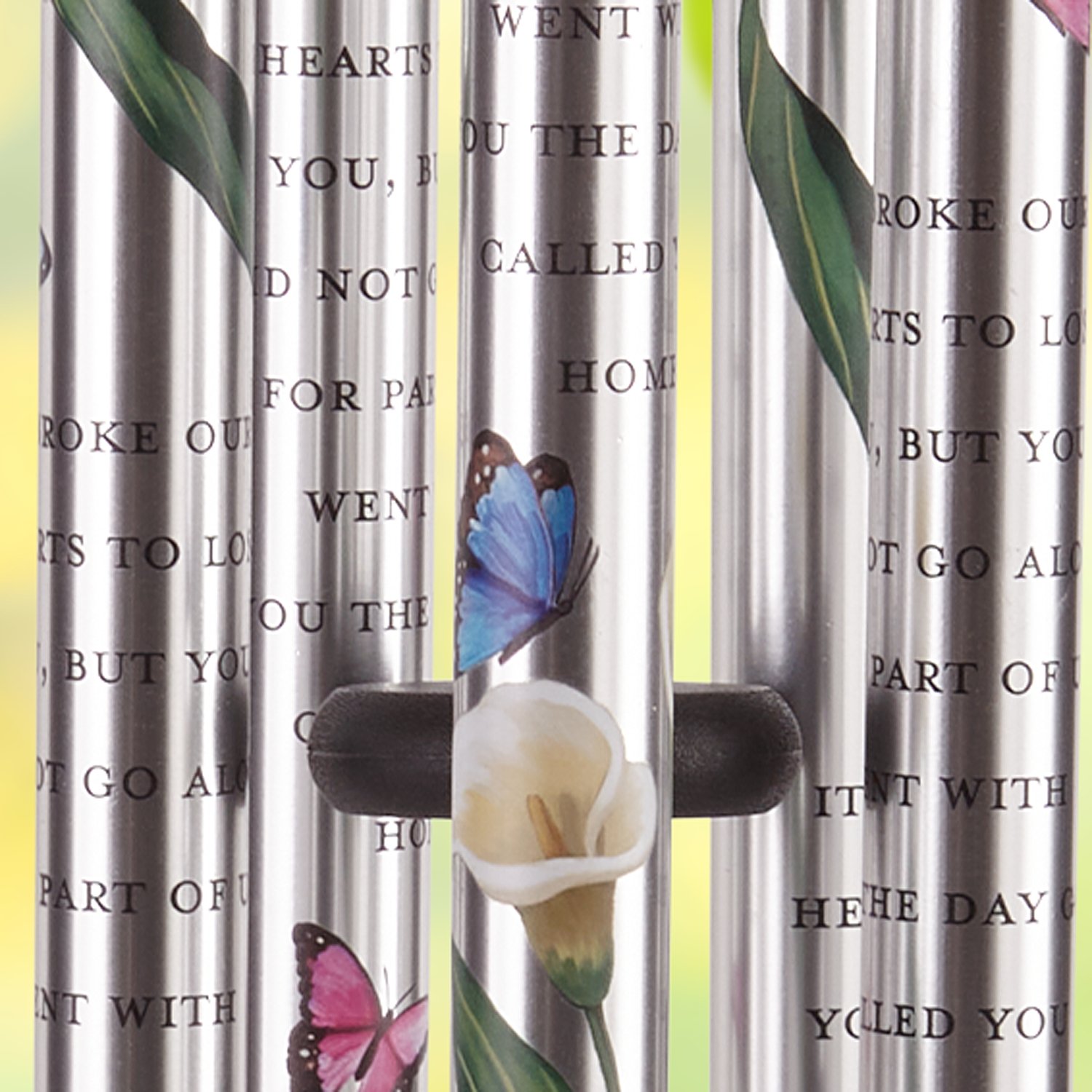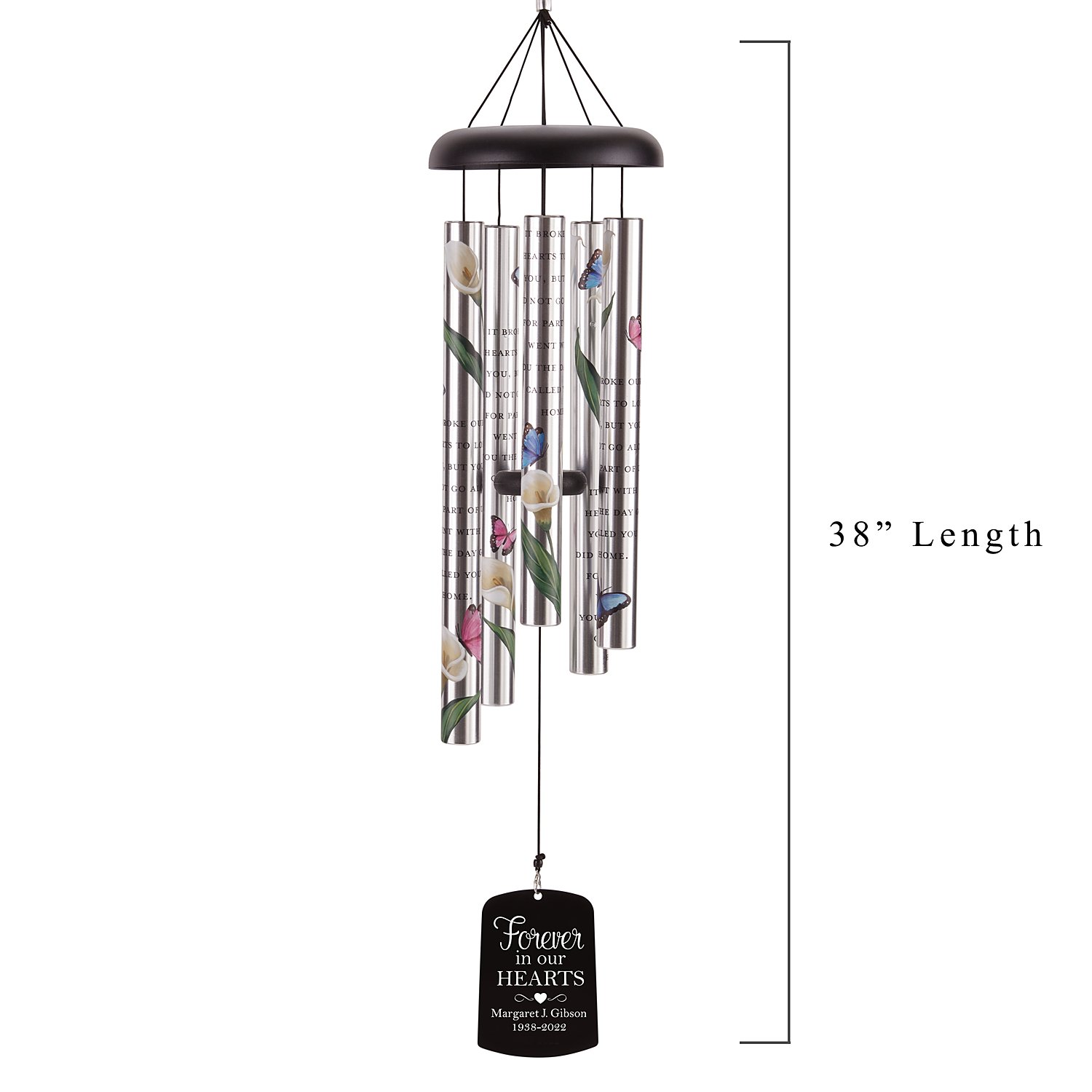 Loved Forever Memorial Personalized Wind Chime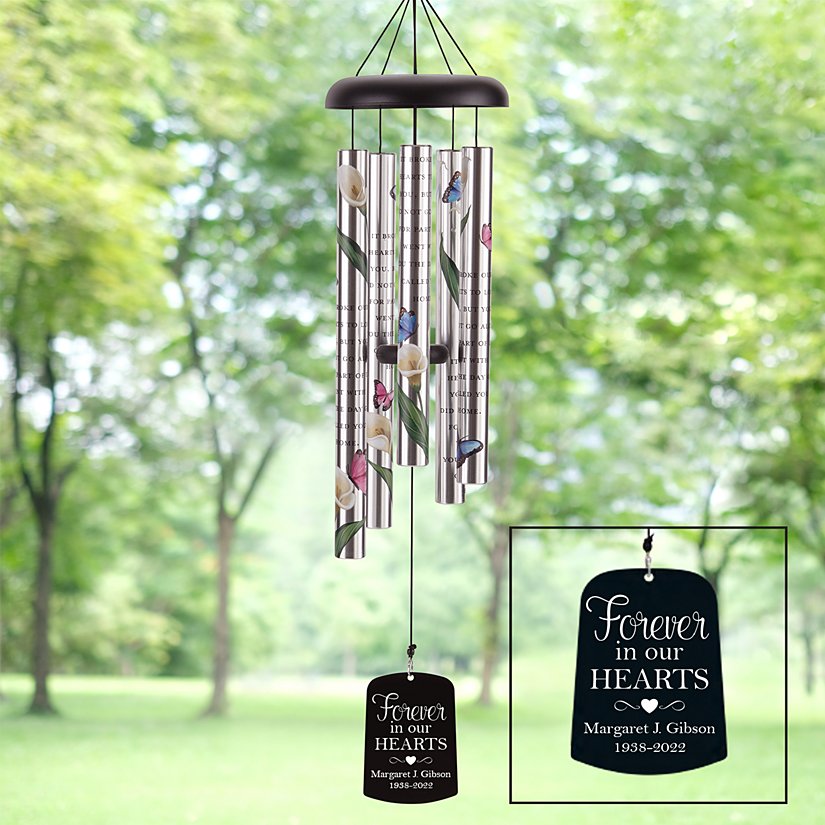 Product Description
With every gentle breeze, these thoughtfully inscribed chimes will play musical notes to soothe grieving hearts and bring joyful memories of a departed loved one.
Features 5 anodized aluminum, powder-coated tubes that emit deep sounds
Made of powder-coated aluminum with wood accents and industrialized cord
Easily move the adjustable striker up or down the center cord to change the tone of your chimes
Each chime tube is inscribed with the verse: "It broke our hearts to lose you, but you did not go alone, for part of us went with you the day God called you home"
Measures a generous 38"L
Loved Forever Memorial Personalized Wind Chime
Personalized with care in the USA
PERFECT GIFT GUARANTEE Your personalized gift is a unique and lasting way to honor your loved one. We'll make sure you're 100% satisfied, or your money back.
With every gentle breeze, these thoughtfully inscribed chimes will play musical notes to soothe grieving hearts and bring joyful memories of a departed loved one.

Features 5 anodized aluminum, powder-coated tubes that emit deep sounds
Made of powder-coated aluminum with wood accents and industrialized cord
Easily move the adjustable striker up or down the center cord to change the tone of your chimes
Each chime tube is inscribed with the verse: "It broke our hearts to lose you, but you did not go alone, for part of us went with you the day God called you home"
Measures a generous 38"L