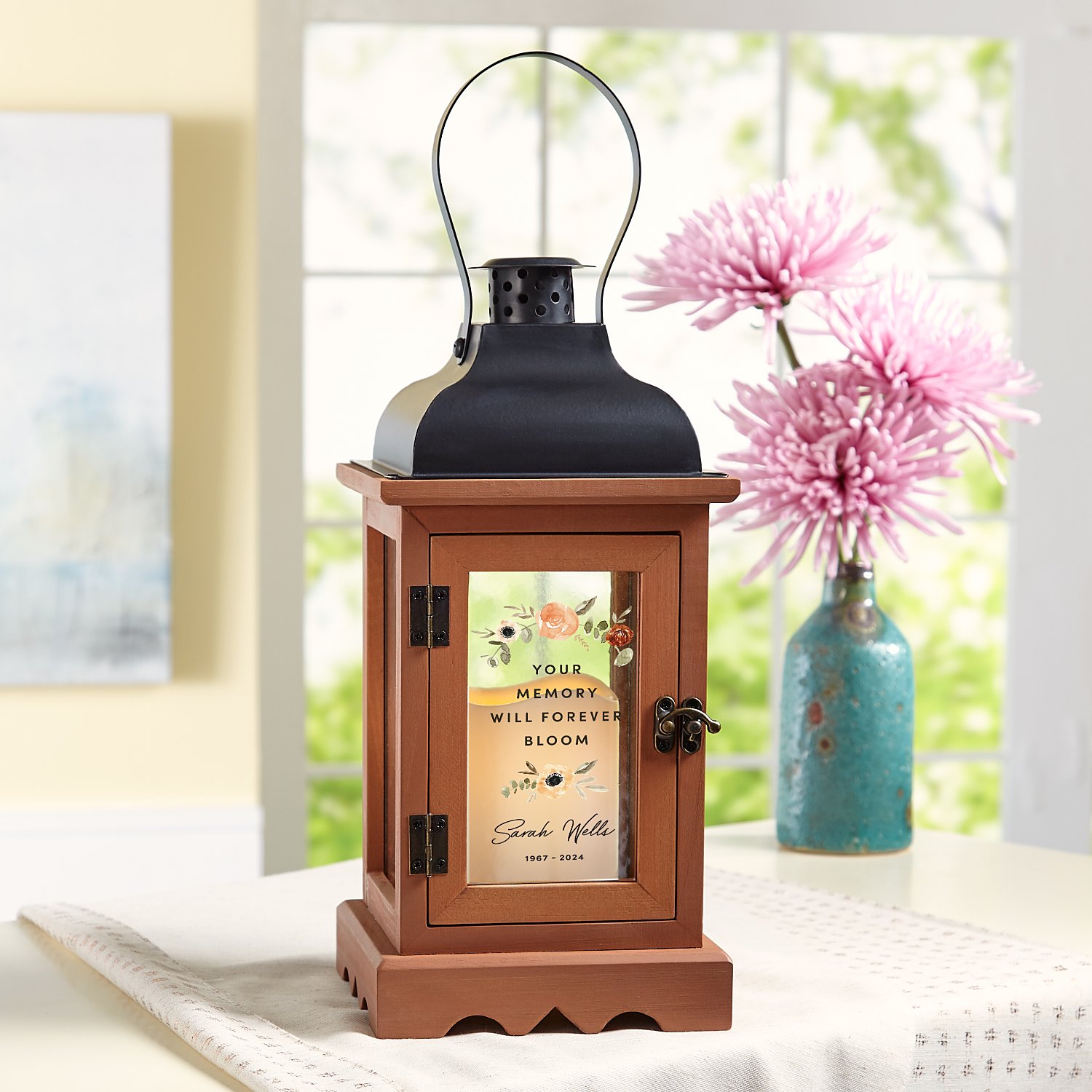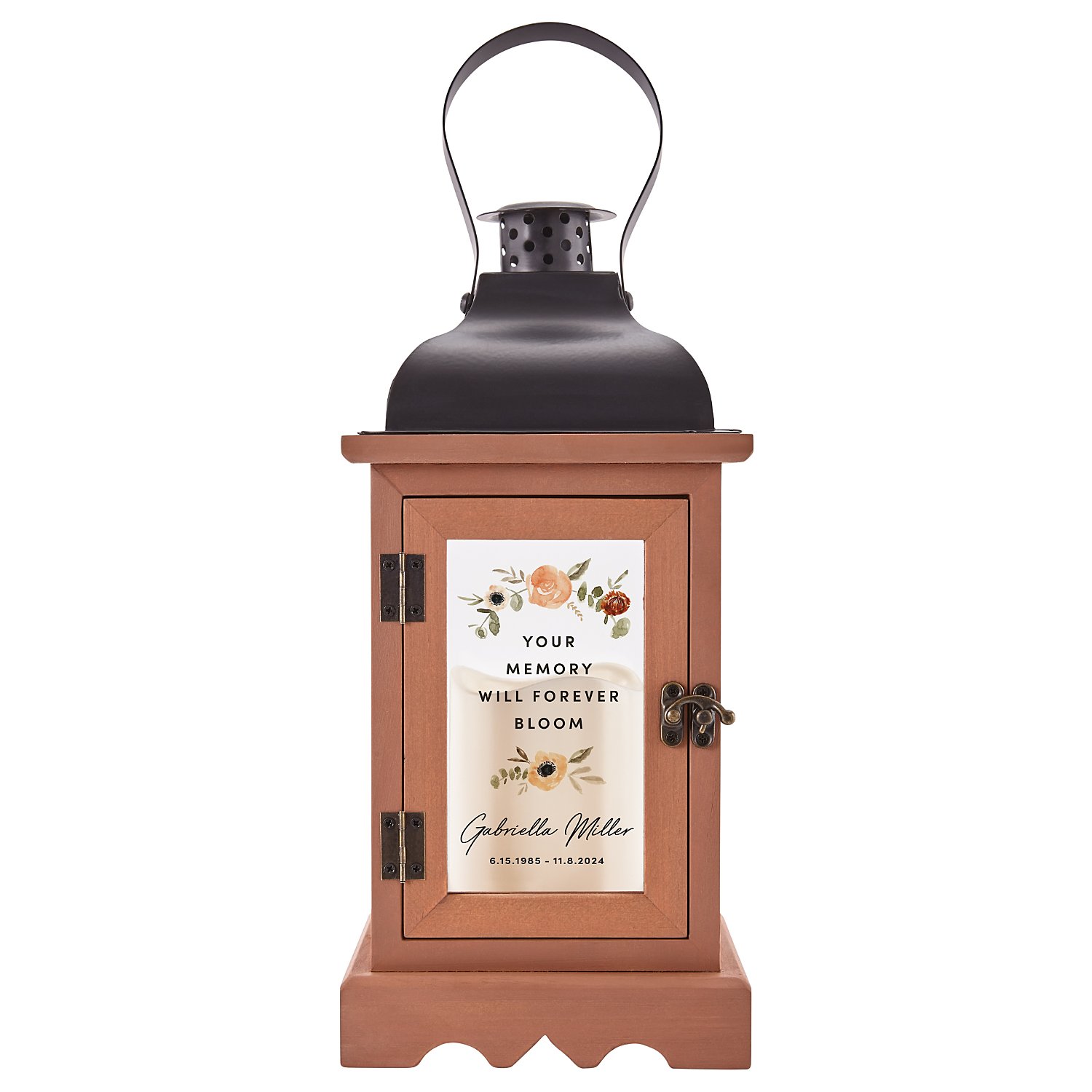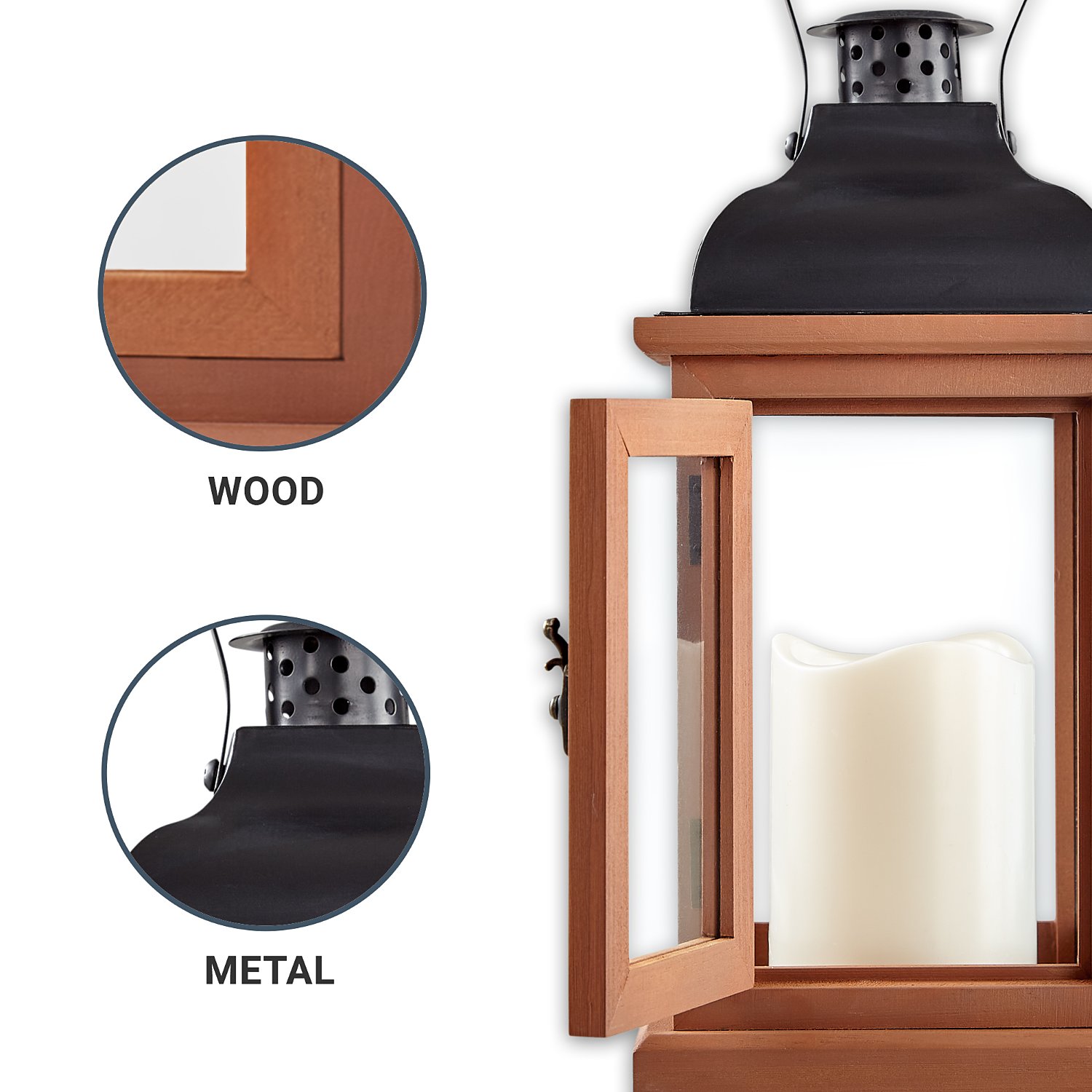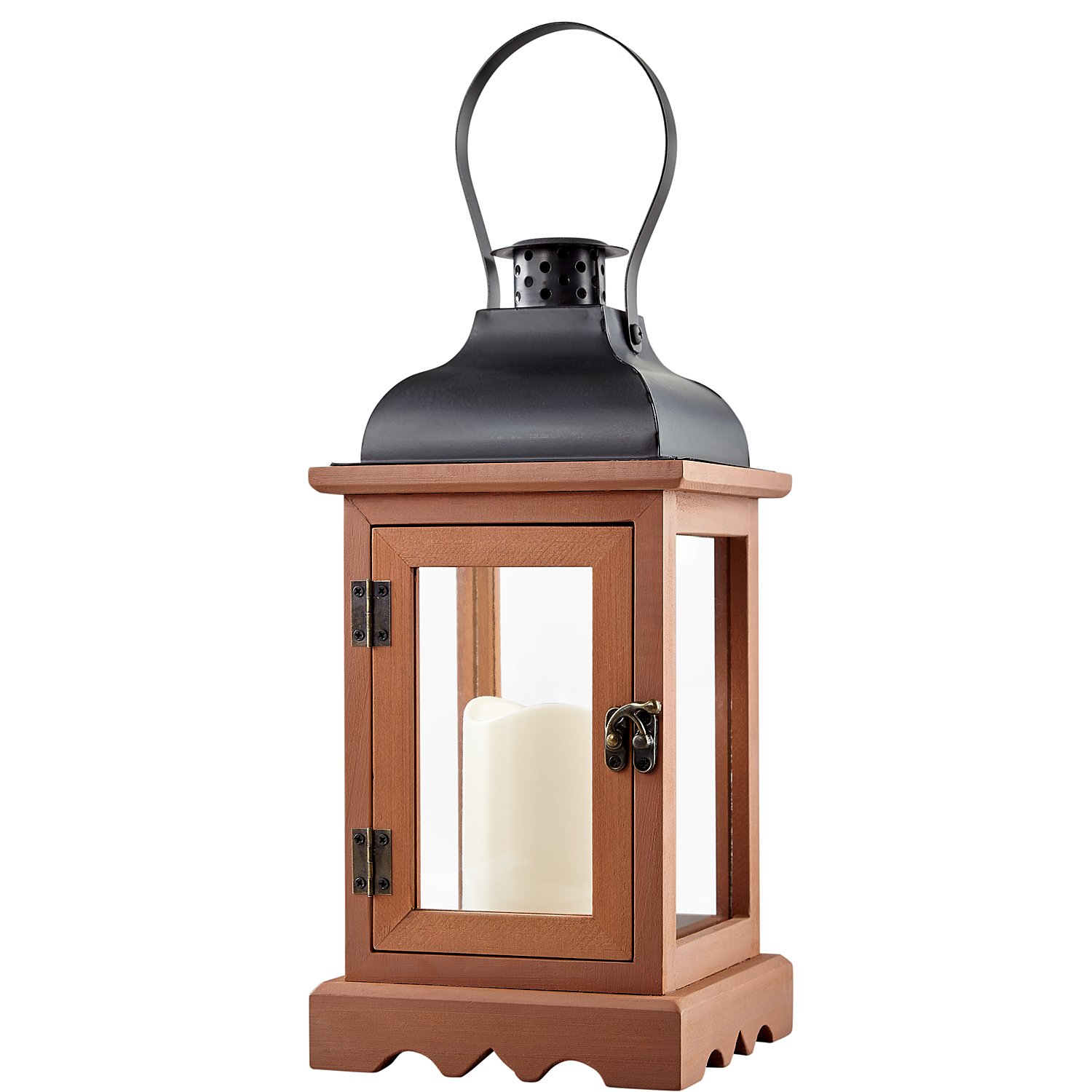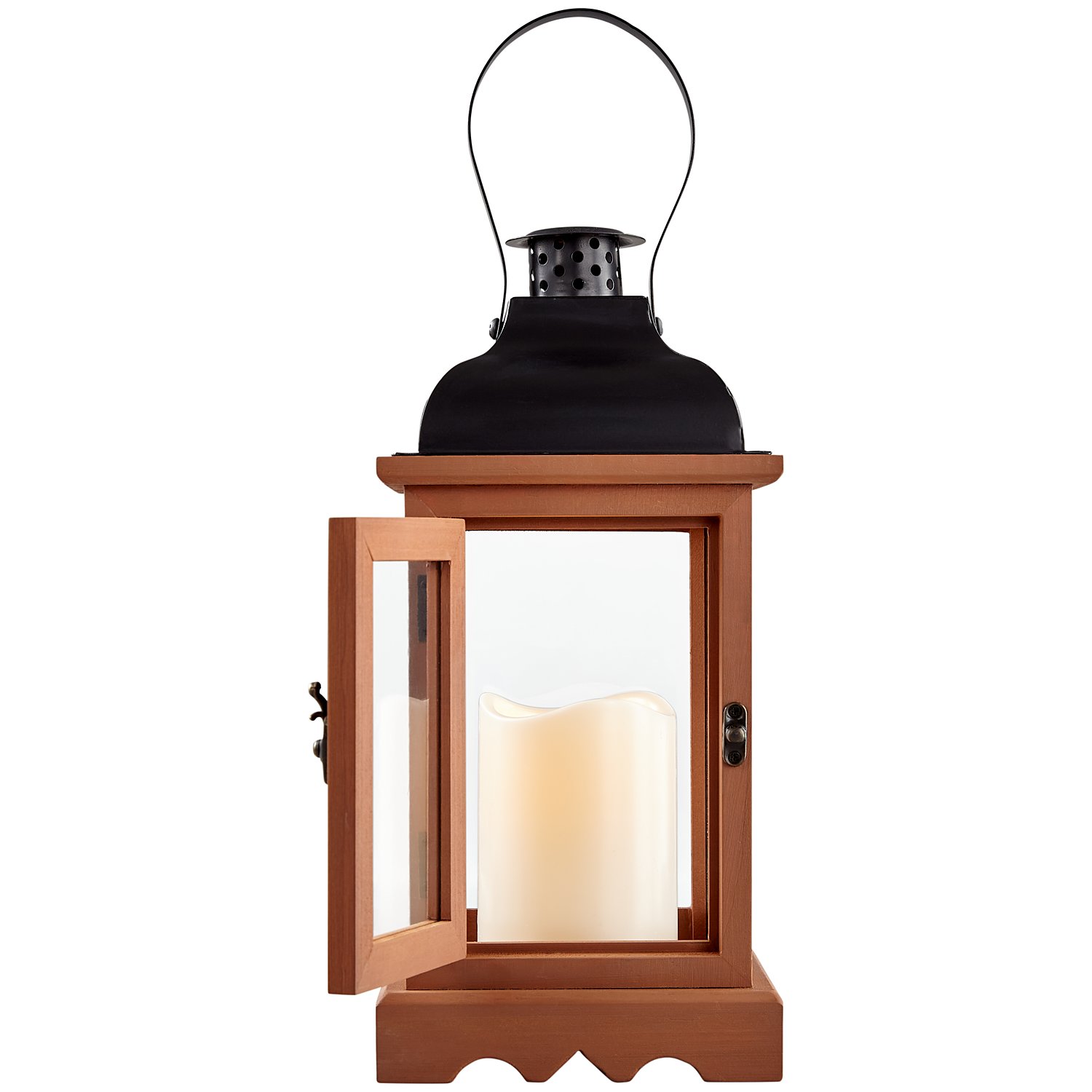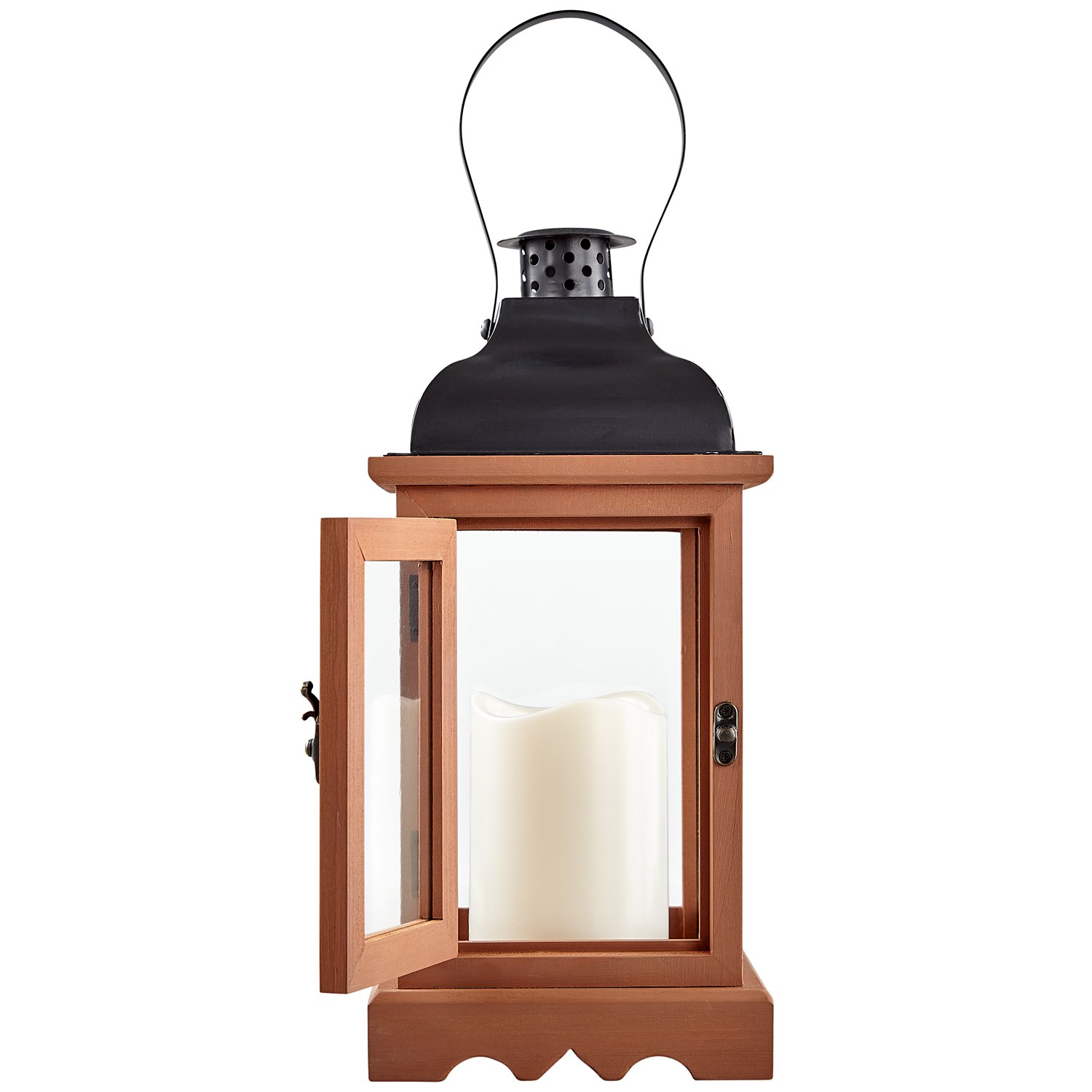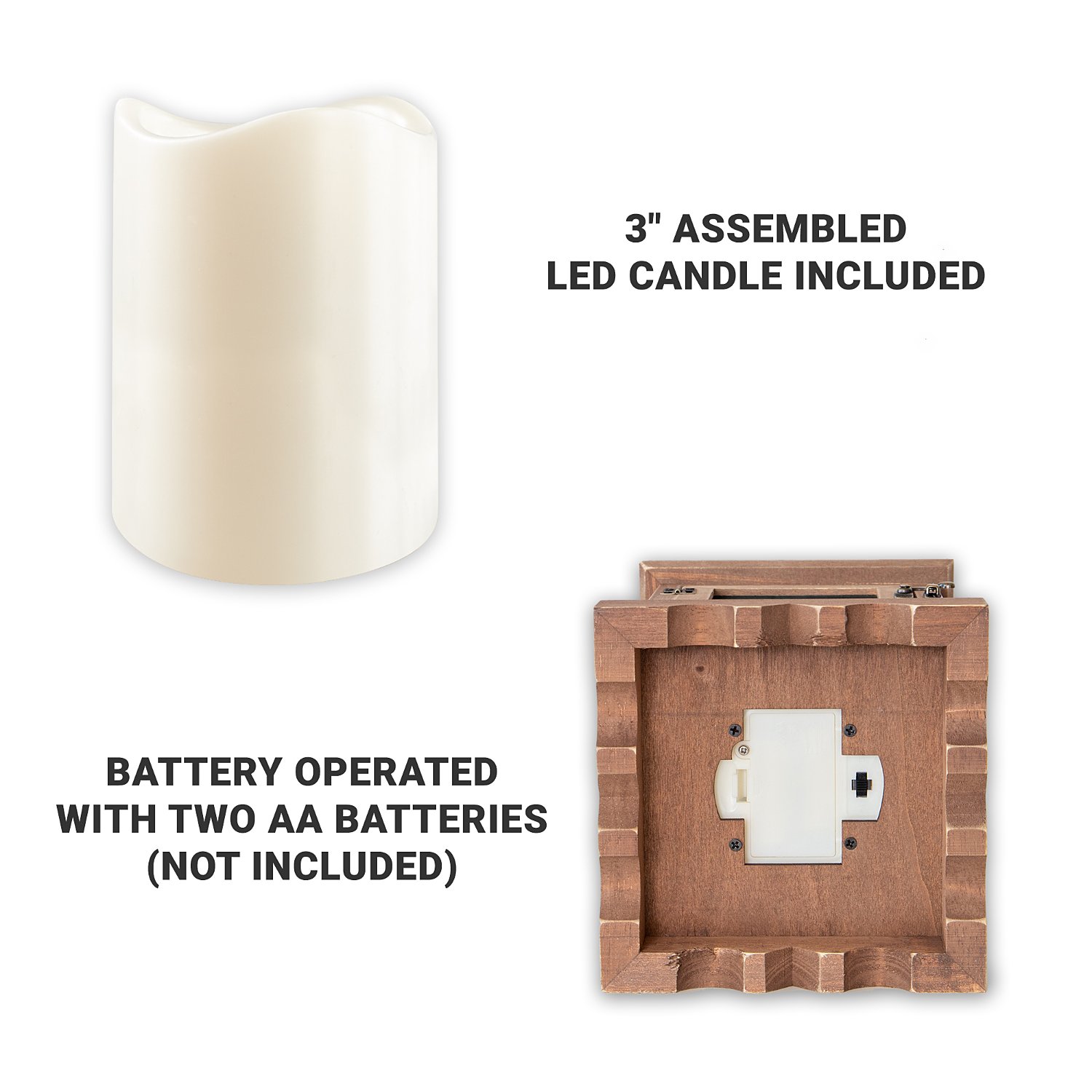 Love Blooms Forever Memorial LED Personalized Lantern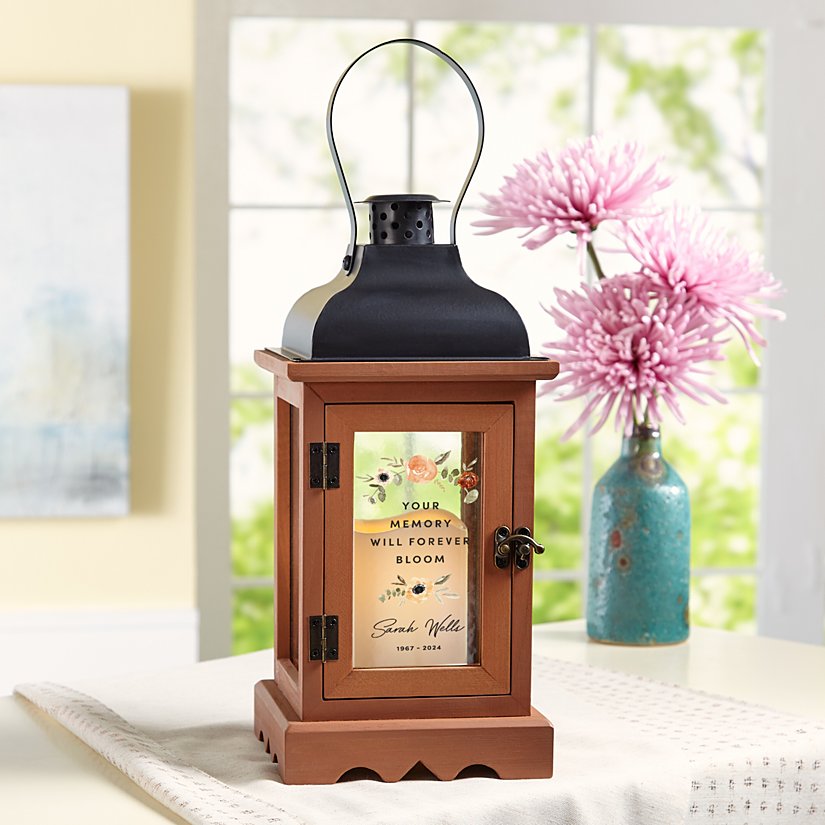 Product Description
The everlasting flame of love burns bright! When a loved one can no longer be with you, this personalized memorial lantern will serve as a reminder of your time together.
Personalize with any name up to 20 characters and any message up to 30 characters
"Your Memory Will Forever Bloom" will always appear
Made of wood with metal top and handle
Measures 5.5"Lx5.5"Wx12"H
3" LED candle included, assembled inside of lantern
Battery operated, 2-AA batteries not included
Not suitable for wax candles
New

Love Blooms Forever Memorial LED Personalized Lantern
Personalized with care in the USA
PERFECT GIFT GUARANTEE Your personalized gift is a unique and lasting way to honor your loved one. We'll make sure you're 100% satisfied, or your money back.
The everlasting flame of love burns bright! When a loved one can no longer be with you, this personalized memorial lantern will serve as a reminder of your time together.

Personalize with any name up to 20 characters and any message up to 30 characters
"Your Memory Will Forever Bloom" will always appear
Made of wood with metal top and handle
Measures 5.5"Lx5.5"Wx12"H
3" LED candle included, assembled inside of lantern
Battery operated, 2-AA batteries not included
Not suitable for wax candles