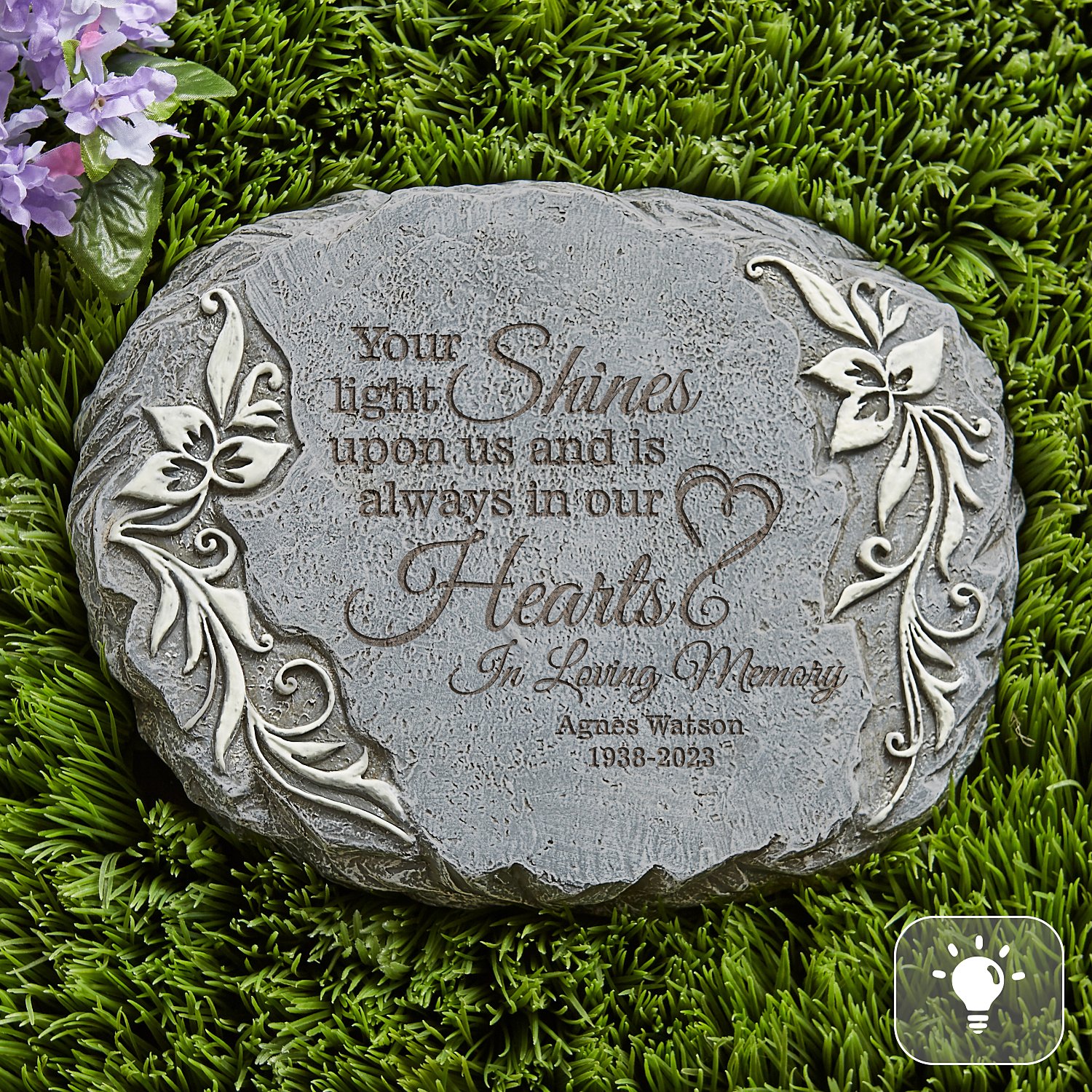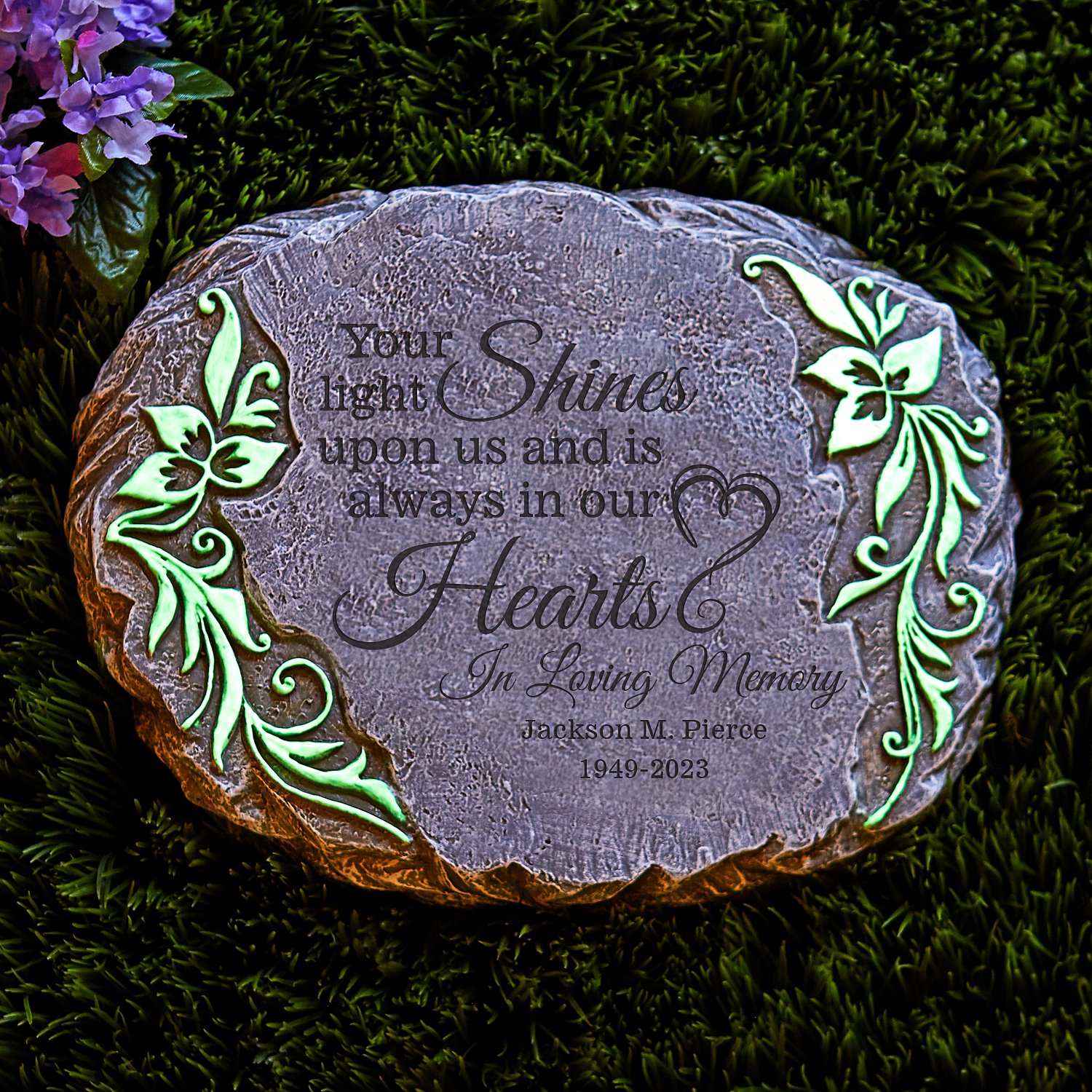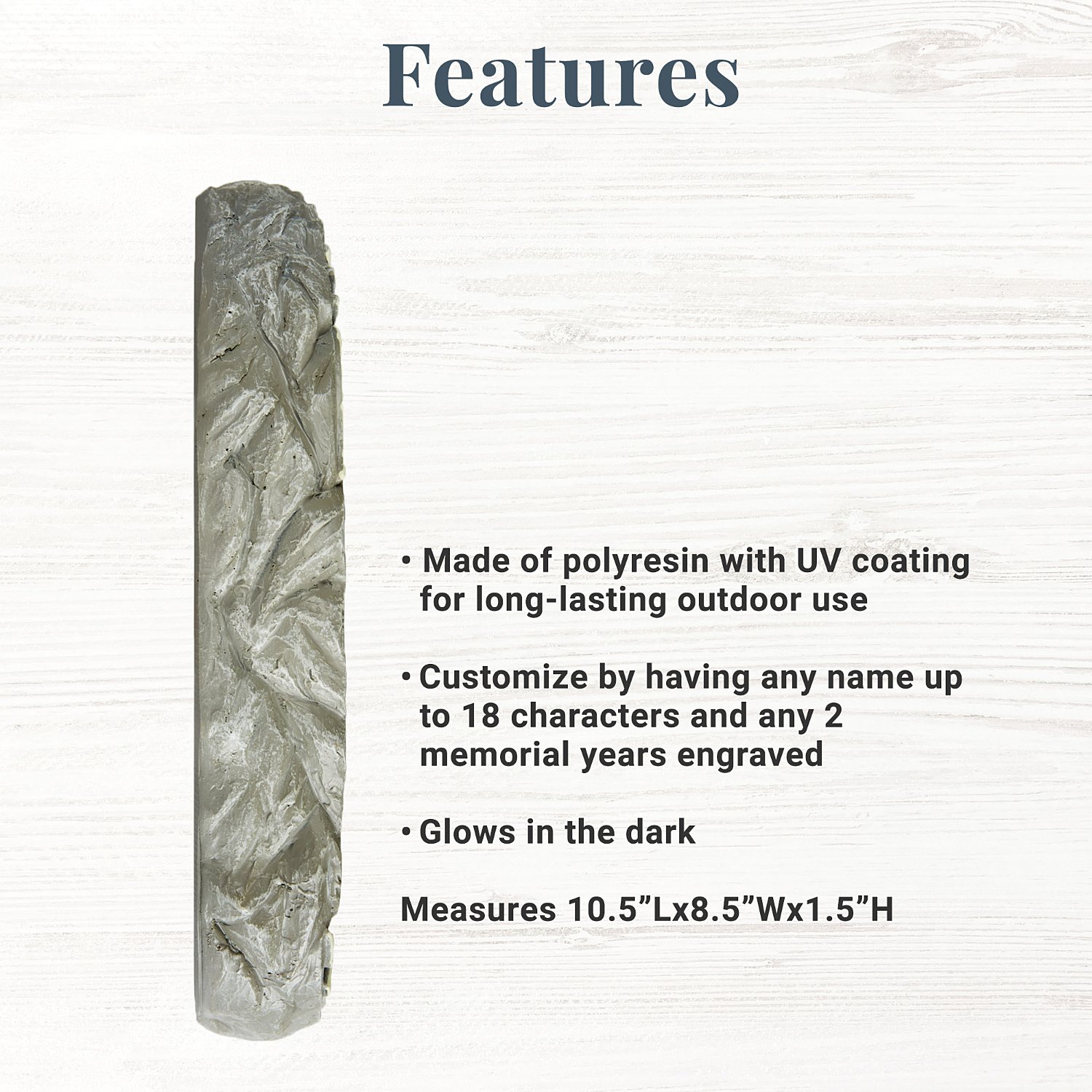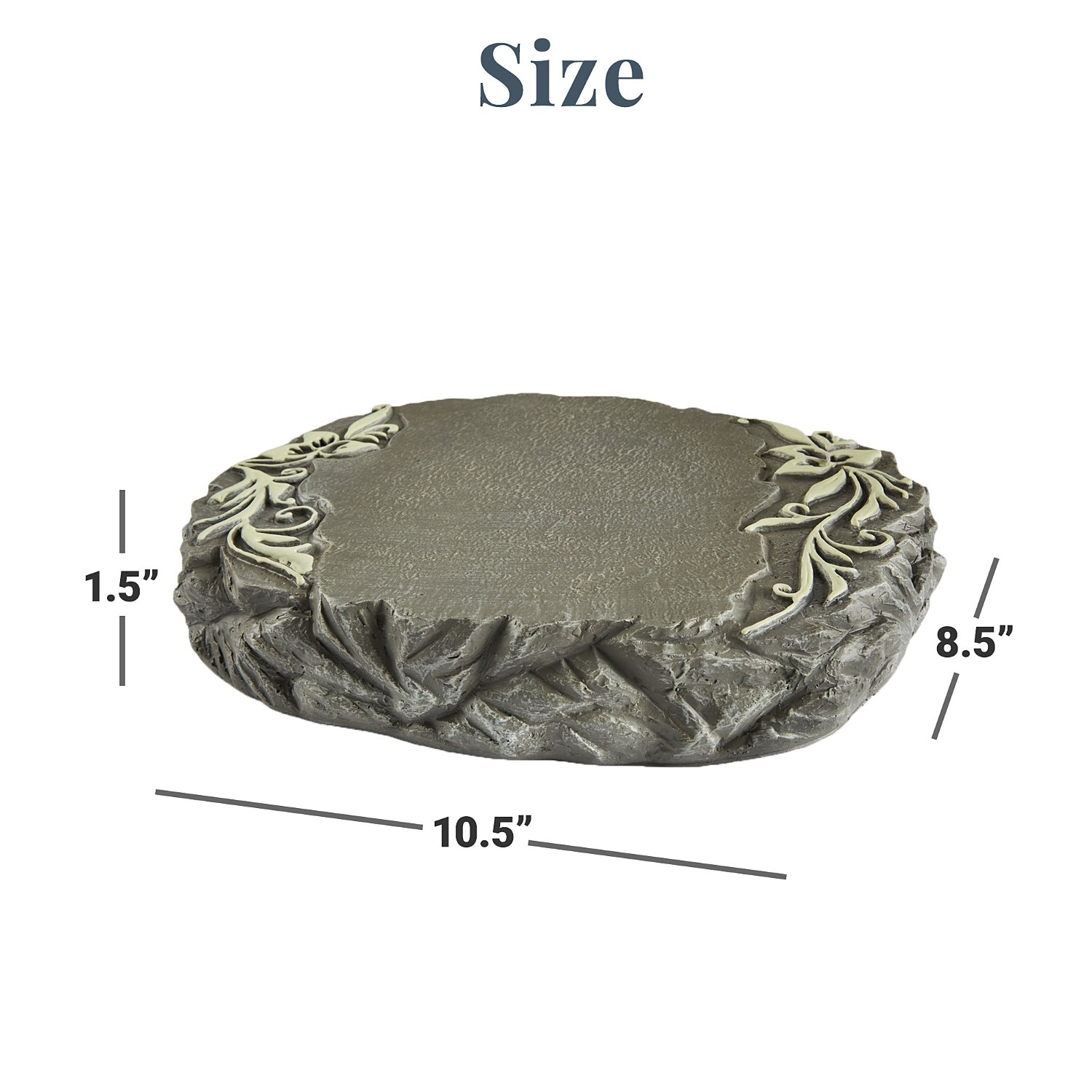 Let Love Shine Memorial Personalized Garden Stone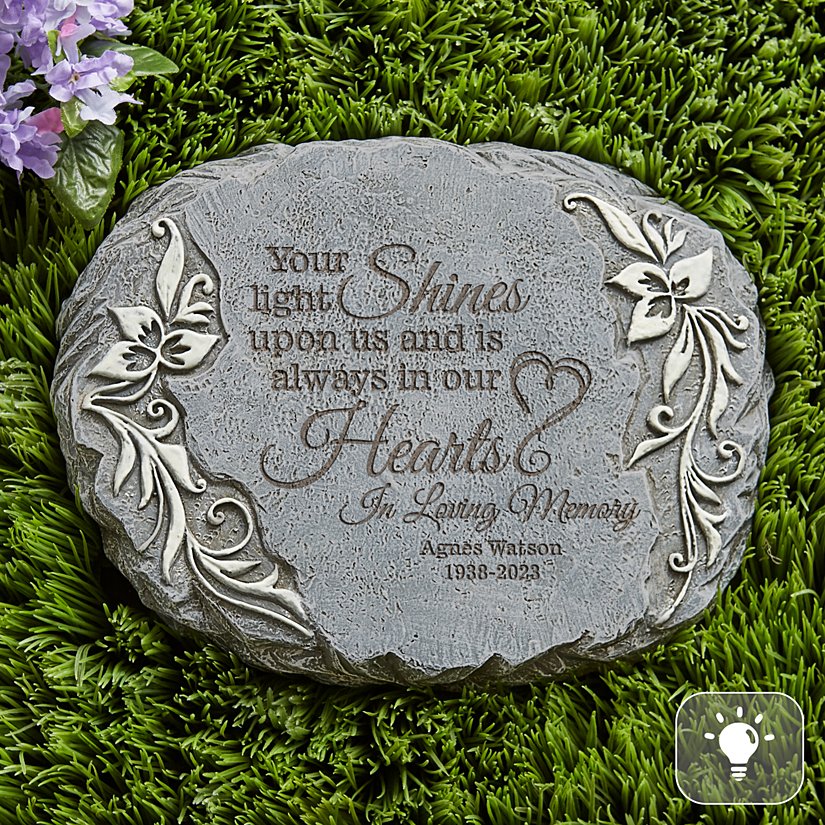 Product Description
By day, the sun will shine down on this beautifully engraved memorial stone, bringing warm memories. By night, this memorial keepsake will softly glow as a gentle reminder that they are always with you.
Glows in the dark
Thoughtfully personalized with any name up to 18 characters and 2 memorial years
"Your light shines upon us and is always in our Hearts. In Loving Memory" always appears
Made of polyresin with UV coating for long-lasting outdoor use
Measures 10.5"Lx8.5"Wx1.5"D
To extend the life of your stepping stone, place in an area protected from direct sunlight, heavy wind, rain or inclement
Optional wrought-iron stand available for indoor/outdoor display
Let Love Shine Memorial Personalized Garden Stone
Personalized with care in the USA
PERFECT GIFT GUARANTEE Your personalized gift is a unique and lasting way to honor your loved one. We'll make sure you're 100% satisfied, or your money back.
By day, the sun will shine down on this beautifully engraved memorial stone, bringing warm memories. By night, this memorial keepsake will softly glow as a gentle reminder that they are always with you.

Glows in the dark
Thoughtfully personalized with any name up to 18 characters and 2 memorial years
"Your light shines upon us and is always in our Hearts. In Loving Memory" always appears
Made of polyresin with UV coating for long-lasting outdoor use
Measures 10.5"Lx8.5"Wx1.5"D
To extend the life of your stepping stone, place in an area protected from direct sunlight, heavy wind, rain or inclement
Optional wrought-iron stand available for indoor/outdoor display