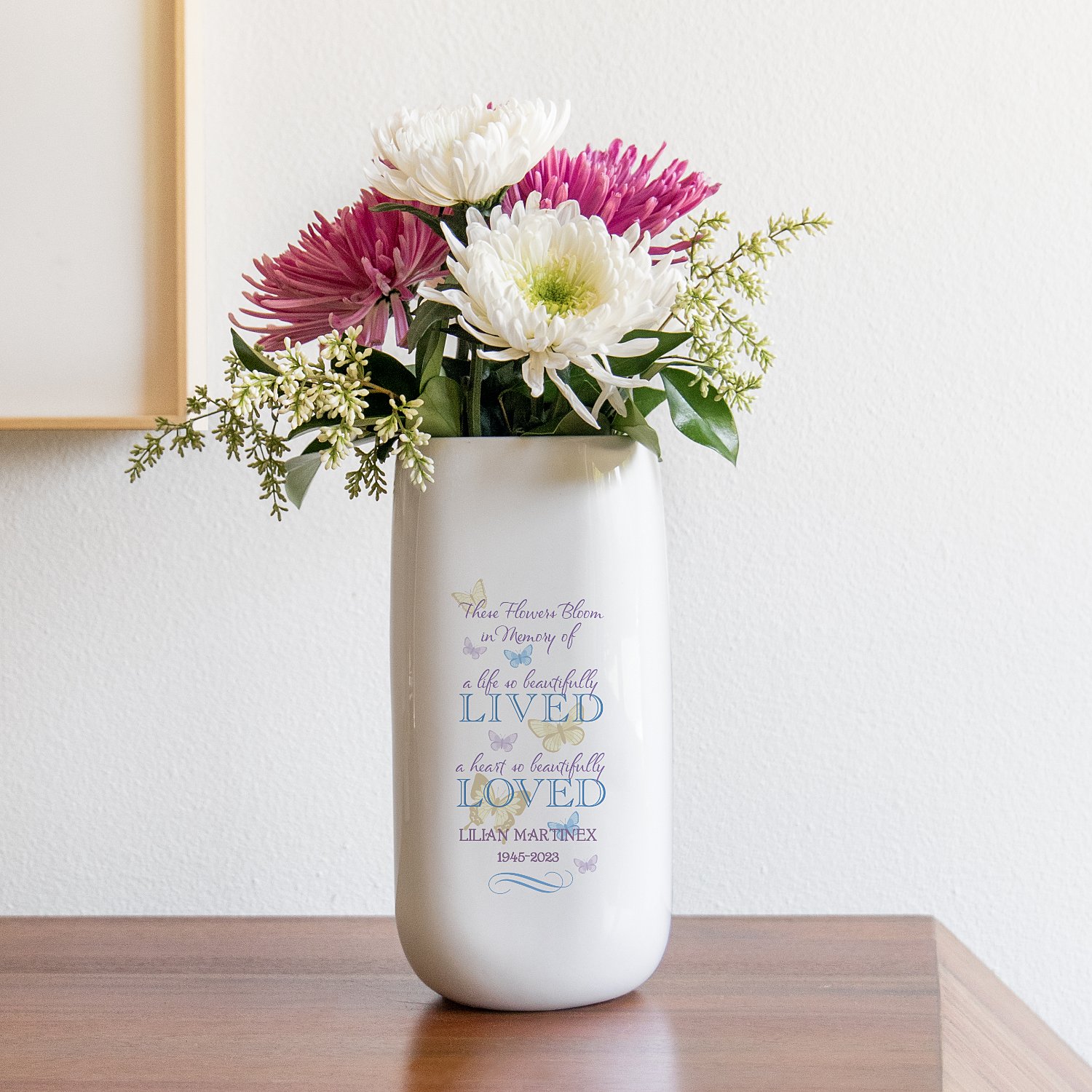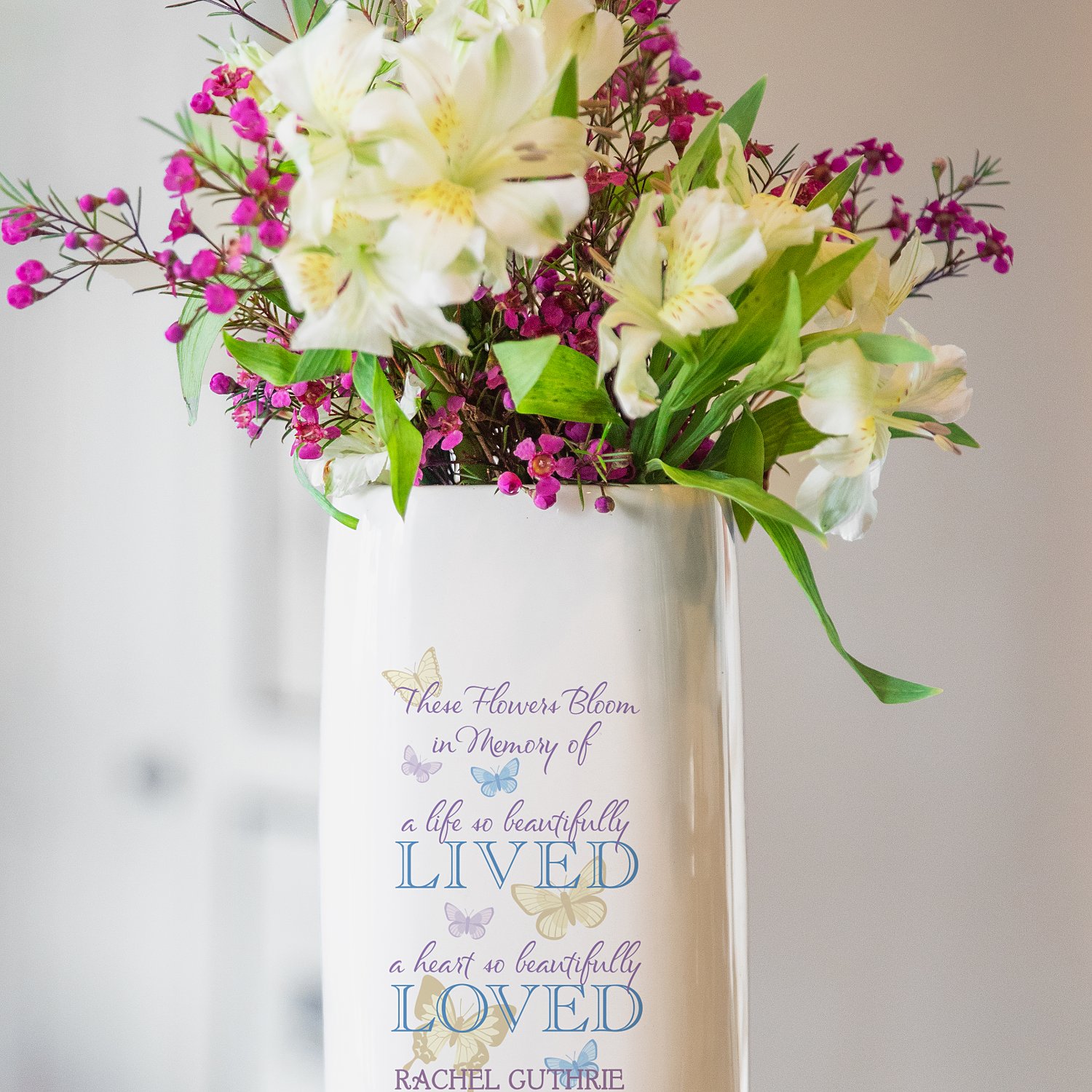 Beautifully Loved Memorial Personalized Flower Vase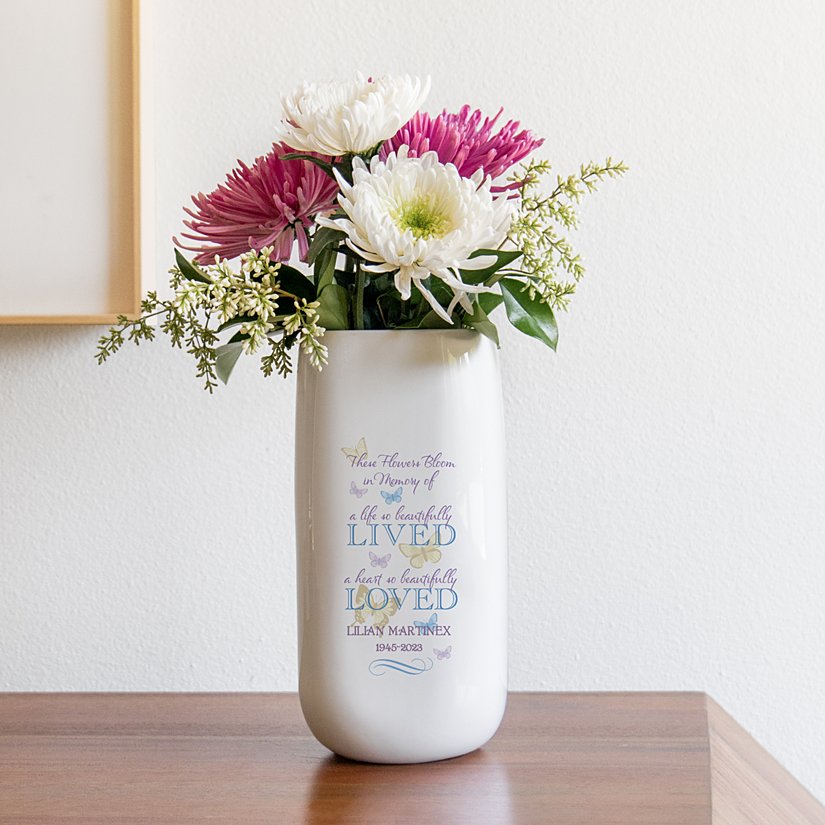 Product Description
Throughout time, flowers have brought grieving friends and family comfort. This memorial vase takes the healing power of a beautiful bouquet to a new level, and will serve as a keepsake tribute for years to come.
Beautifully personalize with any 2-line message, name or date, up to 20 characters on each line
"These Flowers bloom in Memory" and "A life so beautifully lived, a heart so beautifully loved" will always appear
Crafted of fine porcelain
Measures 10"Hx4.375" dia.
Flowers not included
Beautifully Loved Memorial Personalized Flower Vase
Personalized with care in the USA
PERFECT GIFT GUARANTEE Your personalized gift is a unique and lasting way to honor your loved one. We'll make sure you're 100% satisfied, or your money back.
Throughout time, flowers have brought grieving friends and family comfort. This memorial vase takes the healing power of a beautiful bouquet to a new level, and will serve as a keepsake tribute for years to come.

Beautifully personalize with any 2-line message, name or date, up to 20 characters on each line
"These Flowers bloom in Memory" and "A life so beautifully lived, a heart so beautifully loved" will always appear
Crafted of fine porcelain
Measures 10"Hx4.375" dia.
Flowers not included