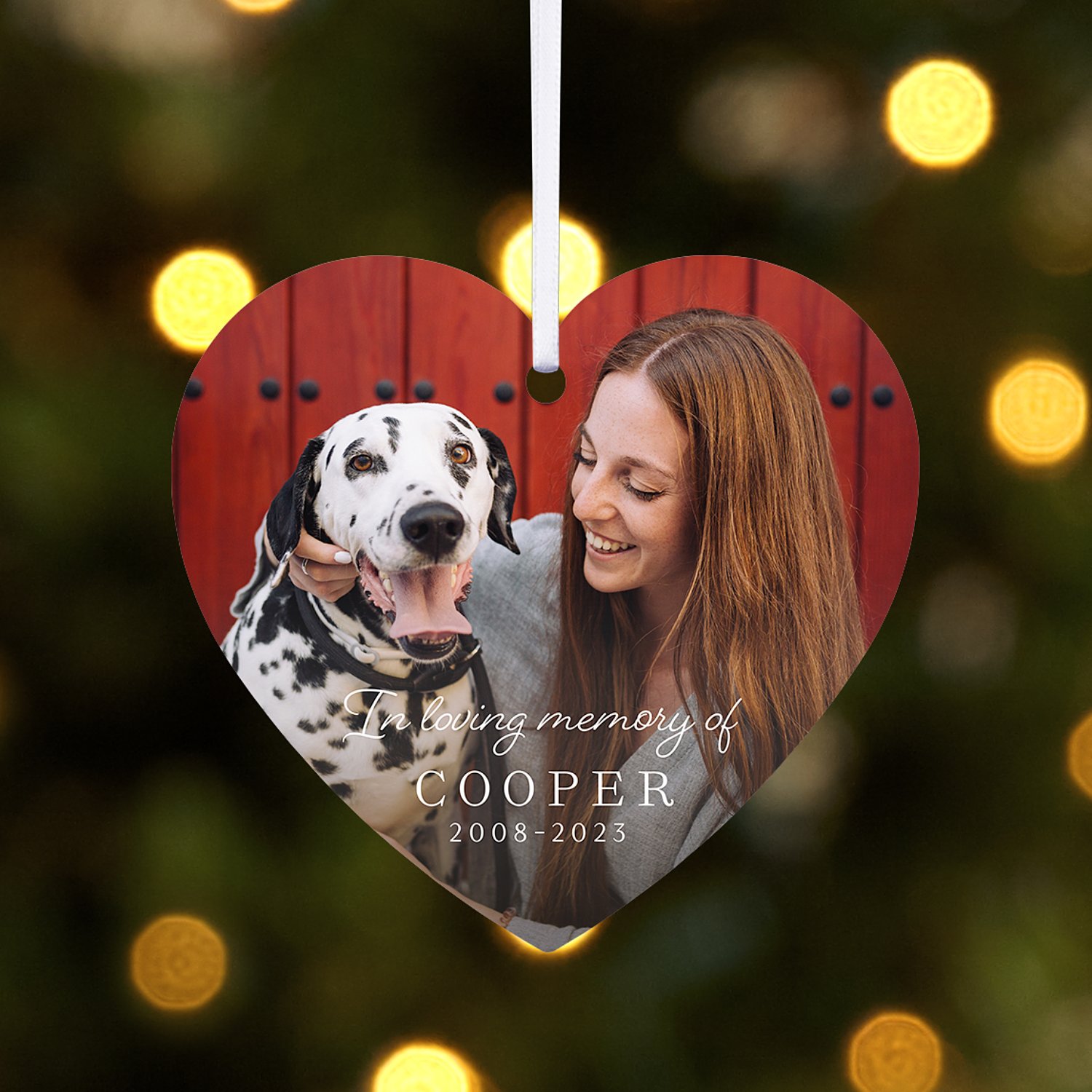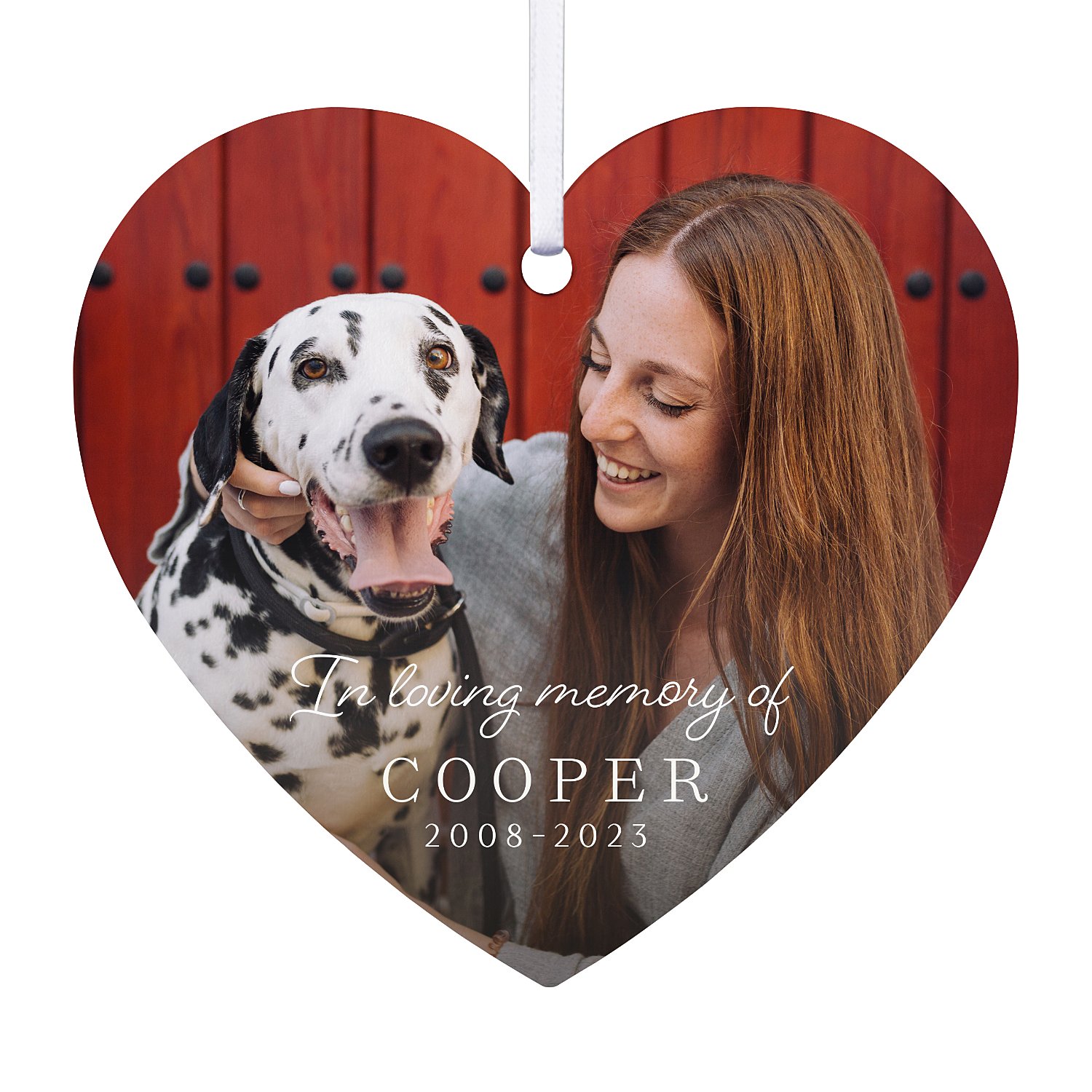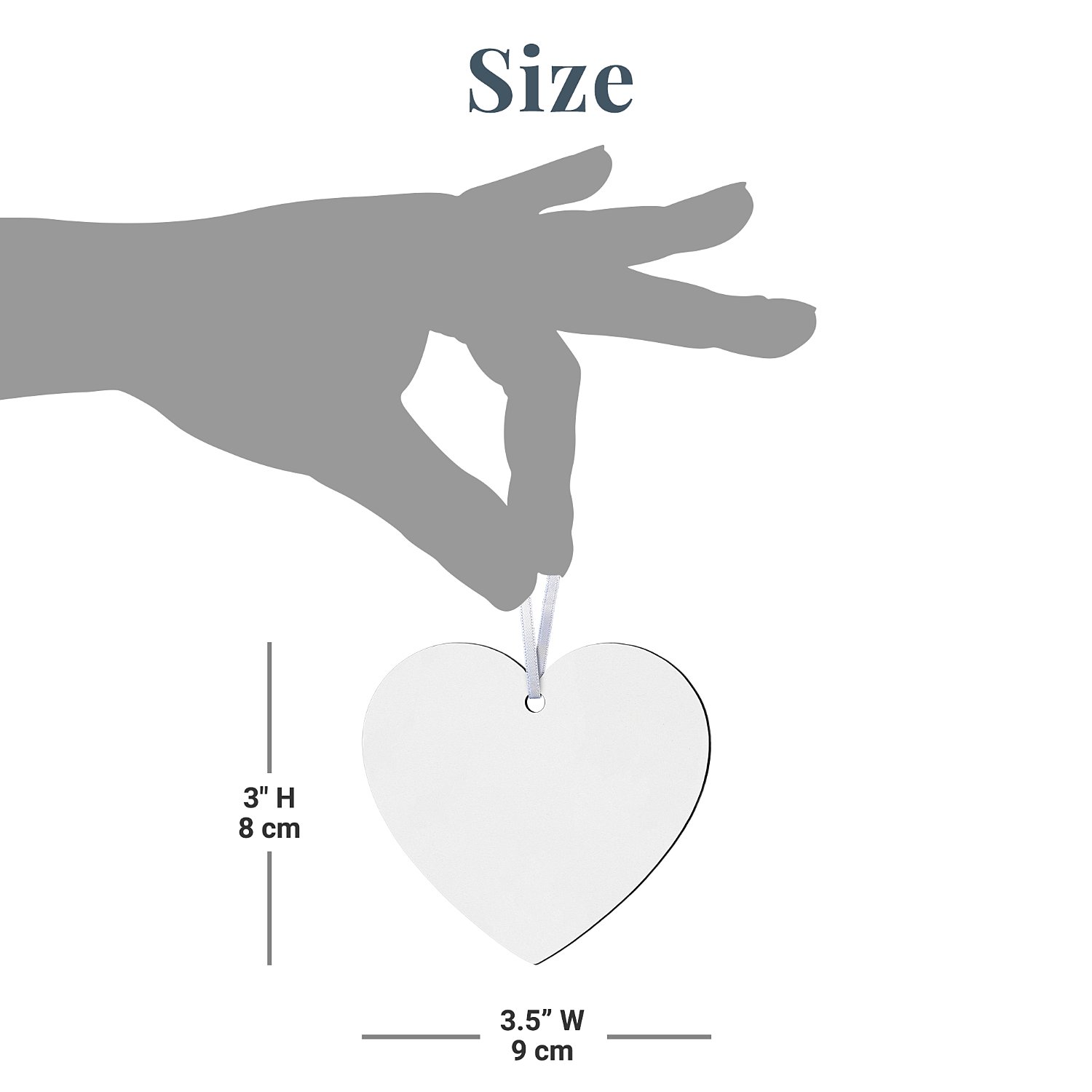 In Loving Memory Photo Heart Ornament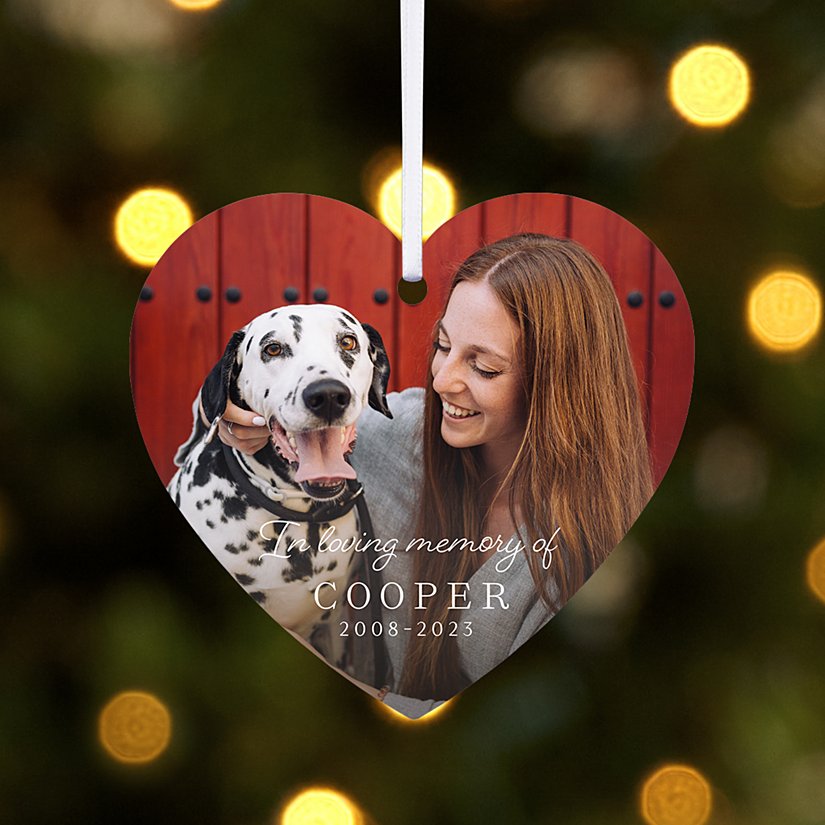 Product Description
Add this personalized heart ornament to your tree for a special remembrance of your most special furry friend. They left a lasting mark on your heart, so let them leave a lasting memory on your tree for holidays to come.
Personalize with any favorite photo, any name up to 12 characters and 2 memorial years
Made of durable, long-lasting wood
Measures 3"x3.5"
Comes with ribbon for hanging
Presented in a classic velvet drawstring bag; ready for gift-giving and protective storage
Made in the USA
New

In Loving Memory Photo Heart Ornament
Personalized with care in the USA
PERFECT GIFT GUARANTEE Your personalized gift is a unique and lasting way to honor your loved one. We'll make sure you're 100% satisfied, or your money back.
Add this personalized heart ornament to your tree for a special remembrance of your most special furry friend. They left a lasting mark on your heart, so let them leave a lasting memory on your tree for holidays to come.

Personalize with any favorite photo, any name up to 12 characters and 2 memorial years
Made of durable, long-lasting wood
Measures 3"x3.5"
Comes with ribbon for hanging
Presented in a classic velvet drawstring bag; ready for gift-giving and protective storage
Made in the USA