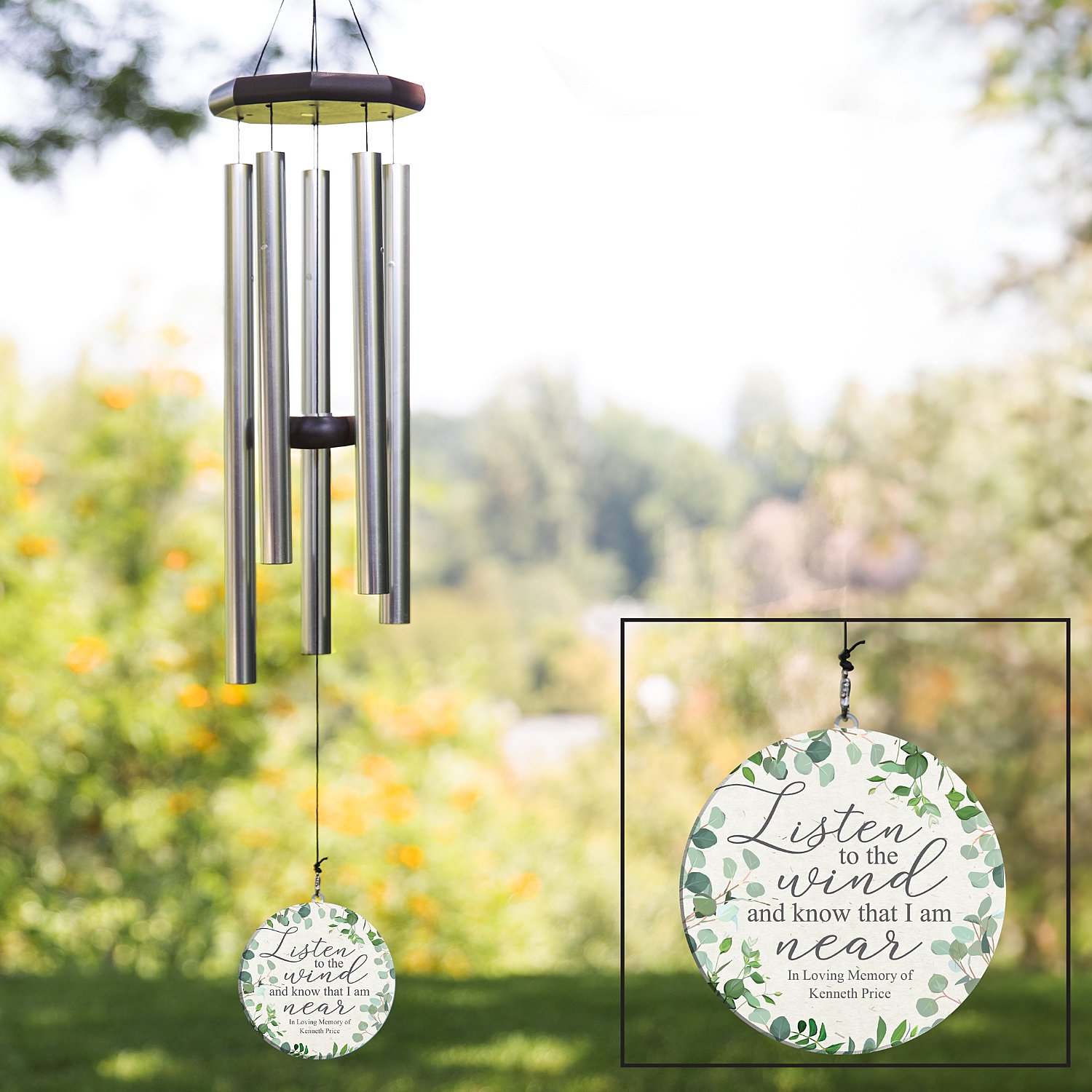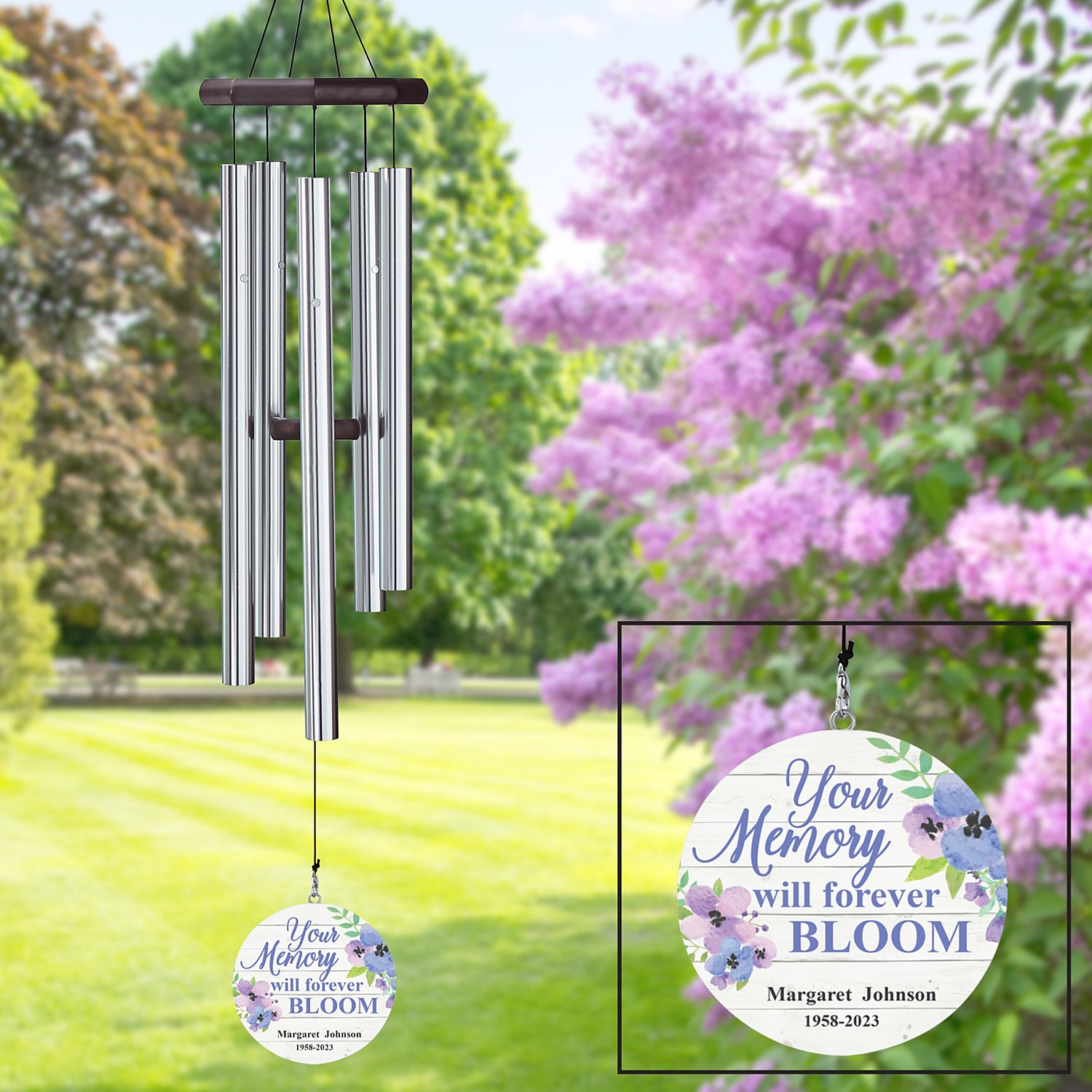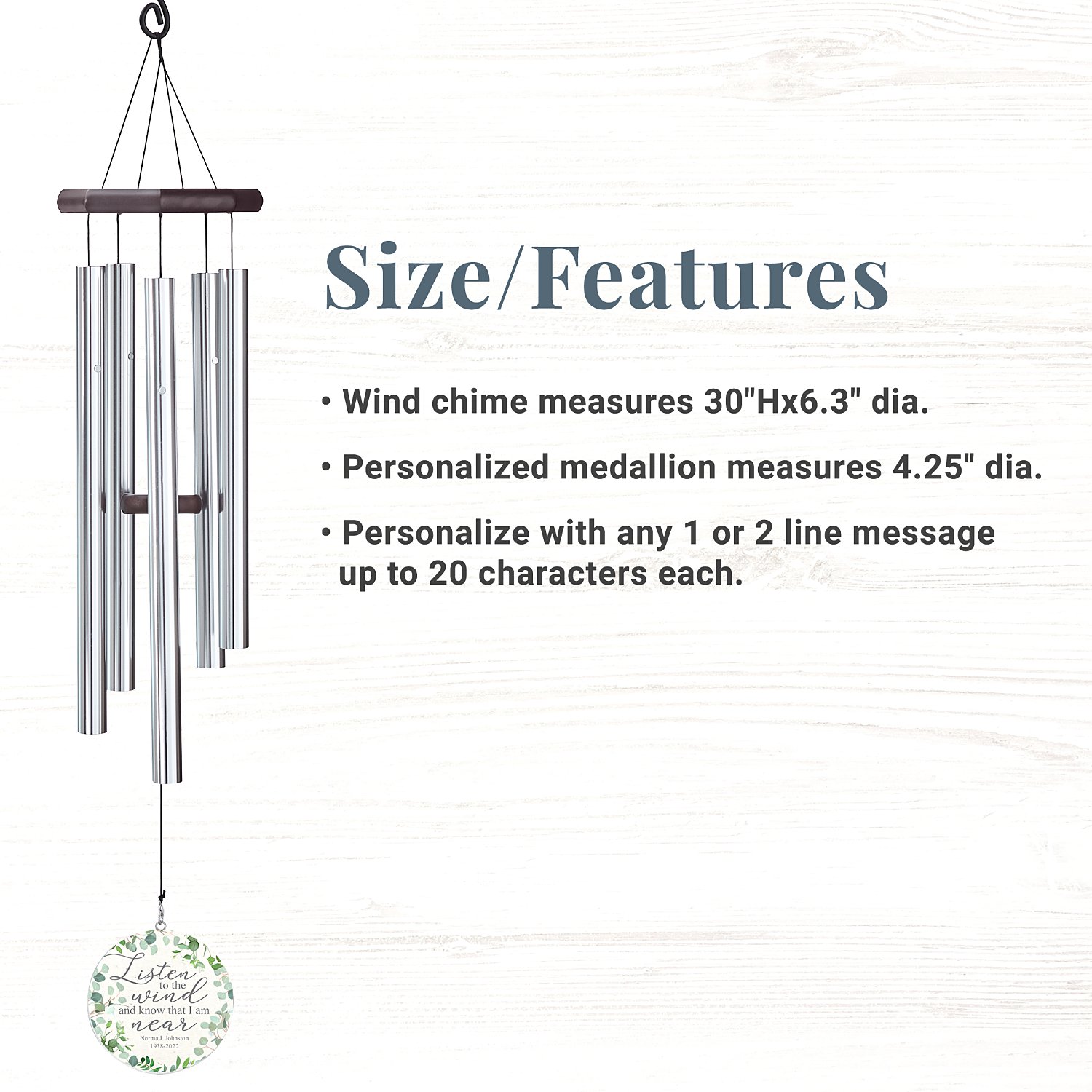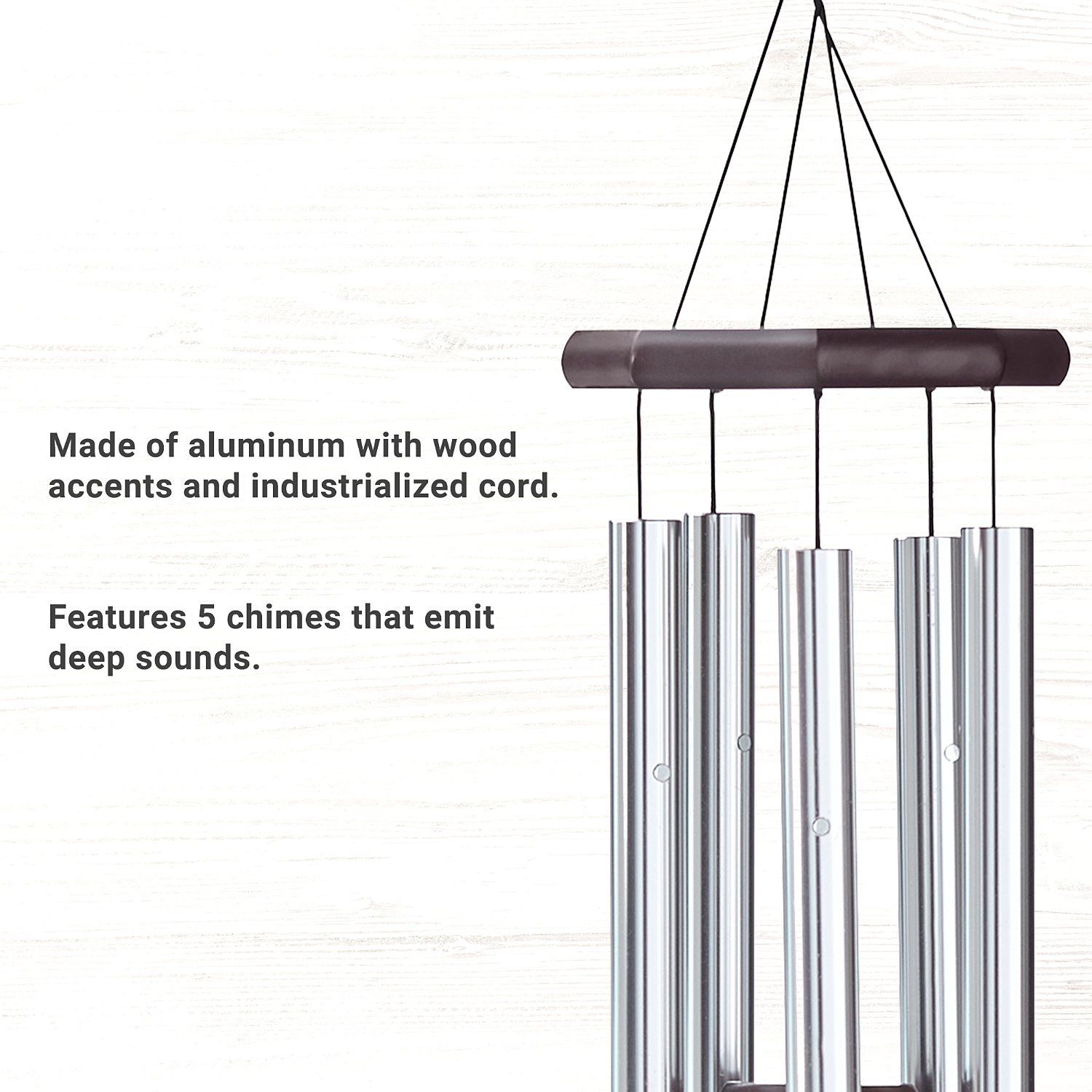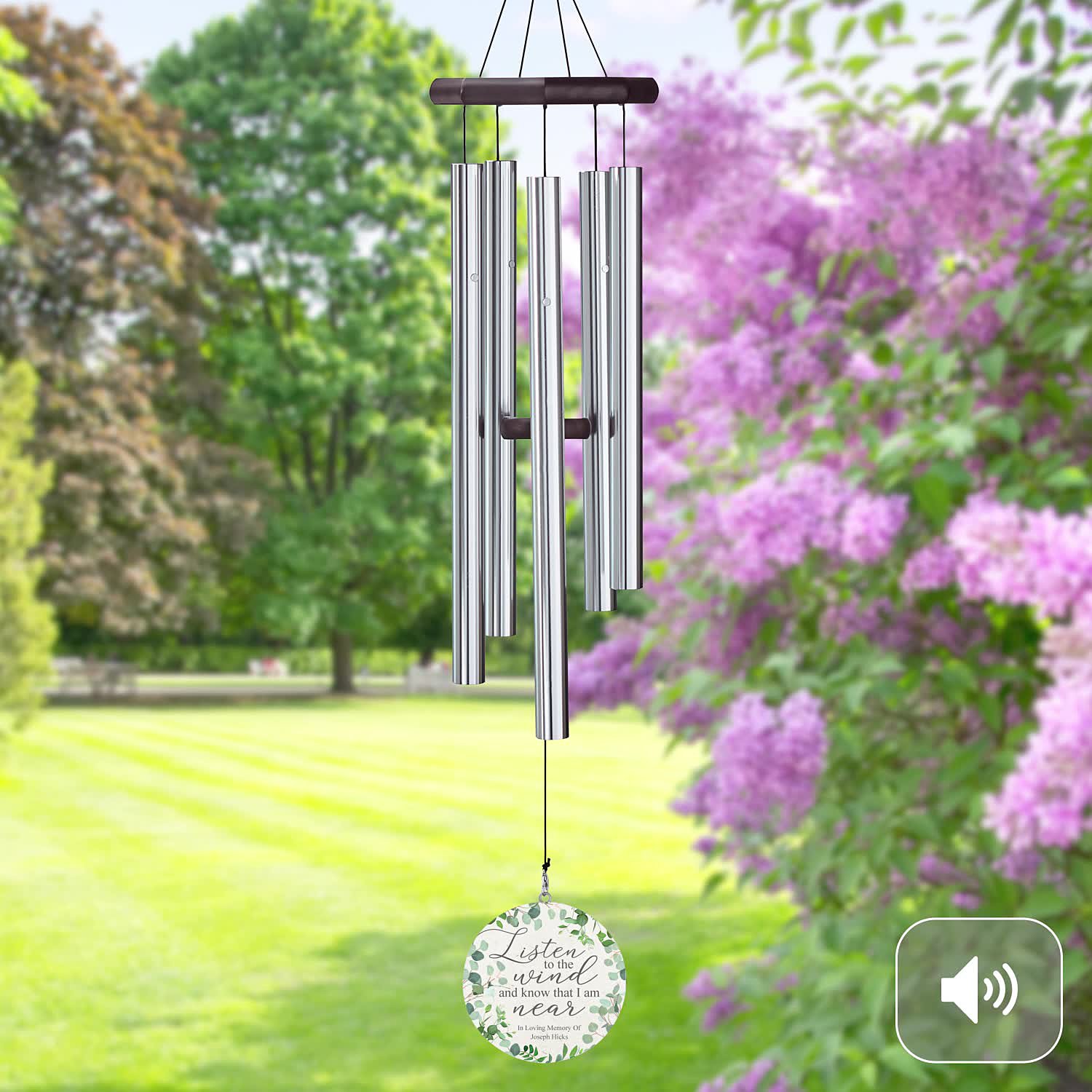 Memorial Personalized Wind Chime Collection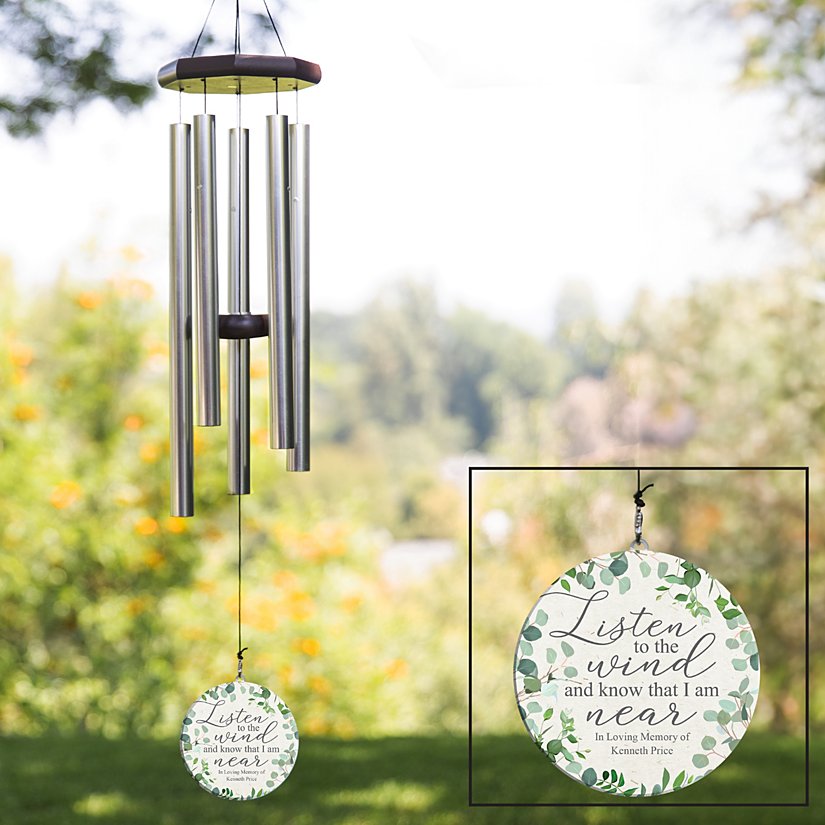 Product Description
Designed to be displayed in a place of peace and comfort, take solace whenever a gentle breeze creates a beautiful melody in memory of a loved one.
Features 5 anodized aluminum, powder-coated tubes that emit deep sounds
Measures a generous 44"L
Easily move the adjustable striker up or down the center cord to change the tone of your chimes
Personalize the 4.25" round medallion with a cherished photo, any message up to 50 characters, any name up to 2 characters and 2 years
Choose Floral or Sunset background
Gift box not available
Memorial Personalized Wind Chime Collection
Personalized with care in the USA
PERFECT GIFT GUARANTEE Your personalized gift is a unique and lasting way to honor your loved one. We'll make sure you're 100% satisfied, or your money back.
Designed to be displayed in a place of peace and comfort, take solace whenever a gentle breeze creates a beautiful melody in memory of a loved one.

Features 5 anodized aluminum, powder-coated tubes that emit deep sounds
Measures a generous 44"L
Easily move the adjustable striker up or down the center cord to change the tone of your chimes
Personalize the 4.25" round medallion with a cherished photo, any message up to 50 characters, any name up to 2 characters and 2 years
Choose Floral or Sunset background
Gift box not available