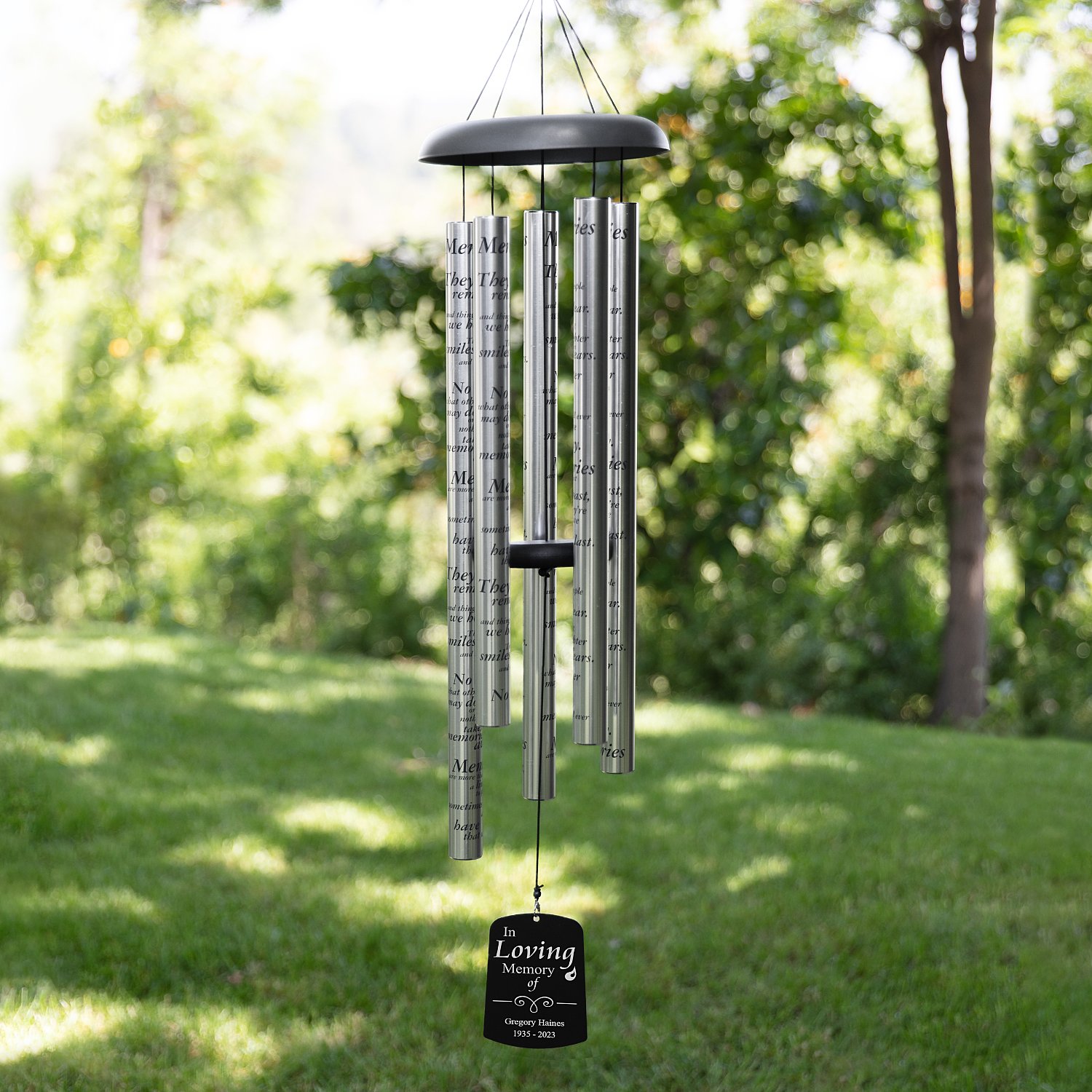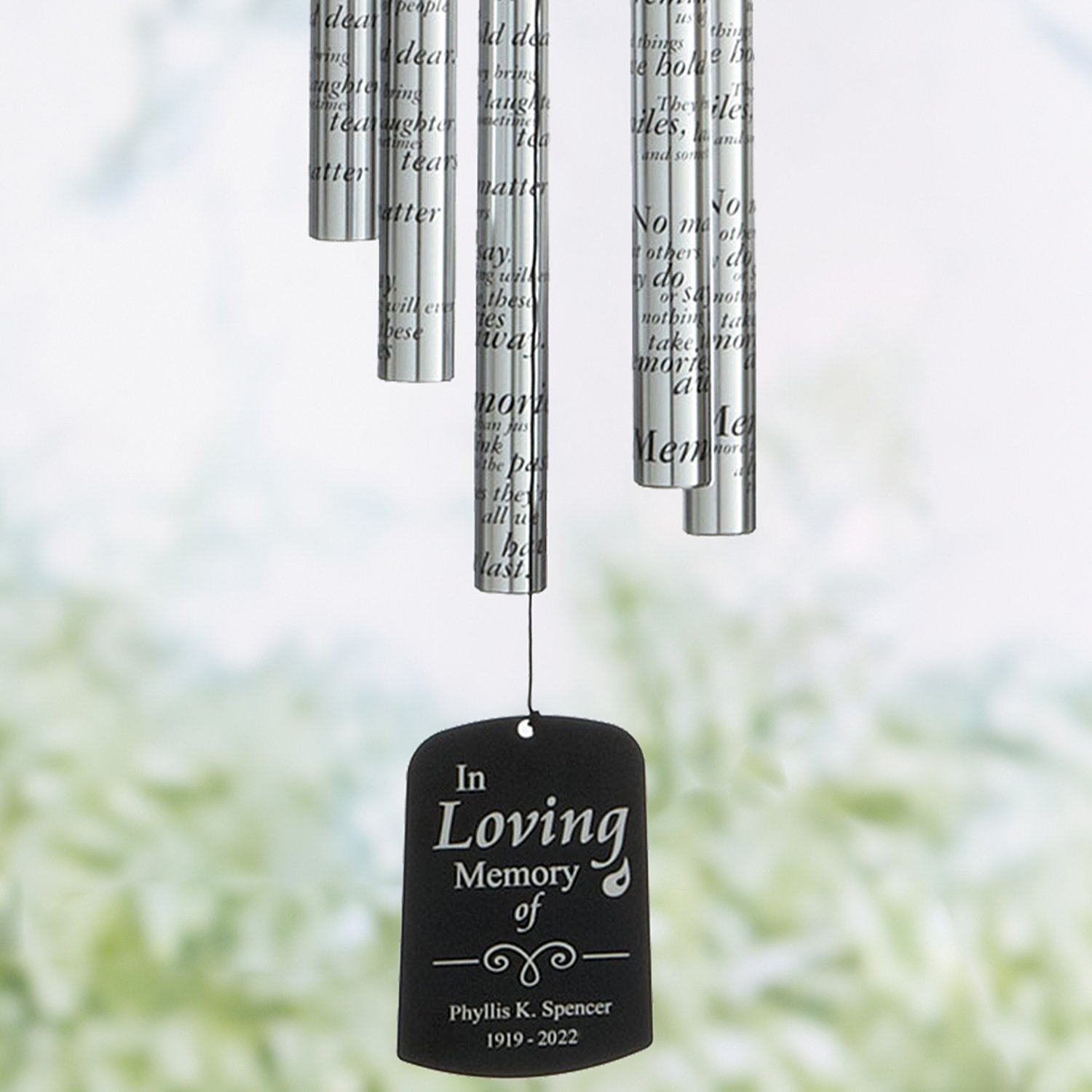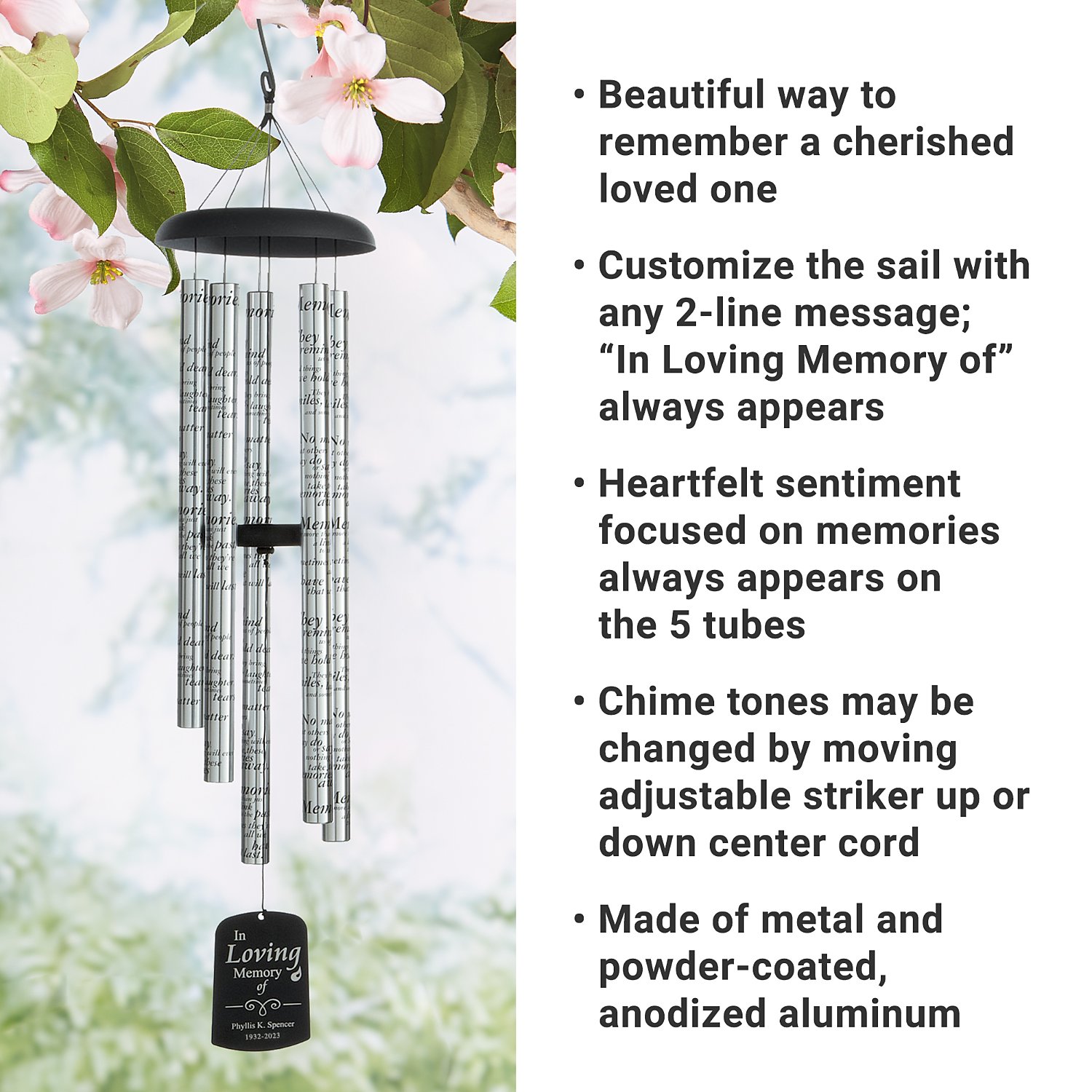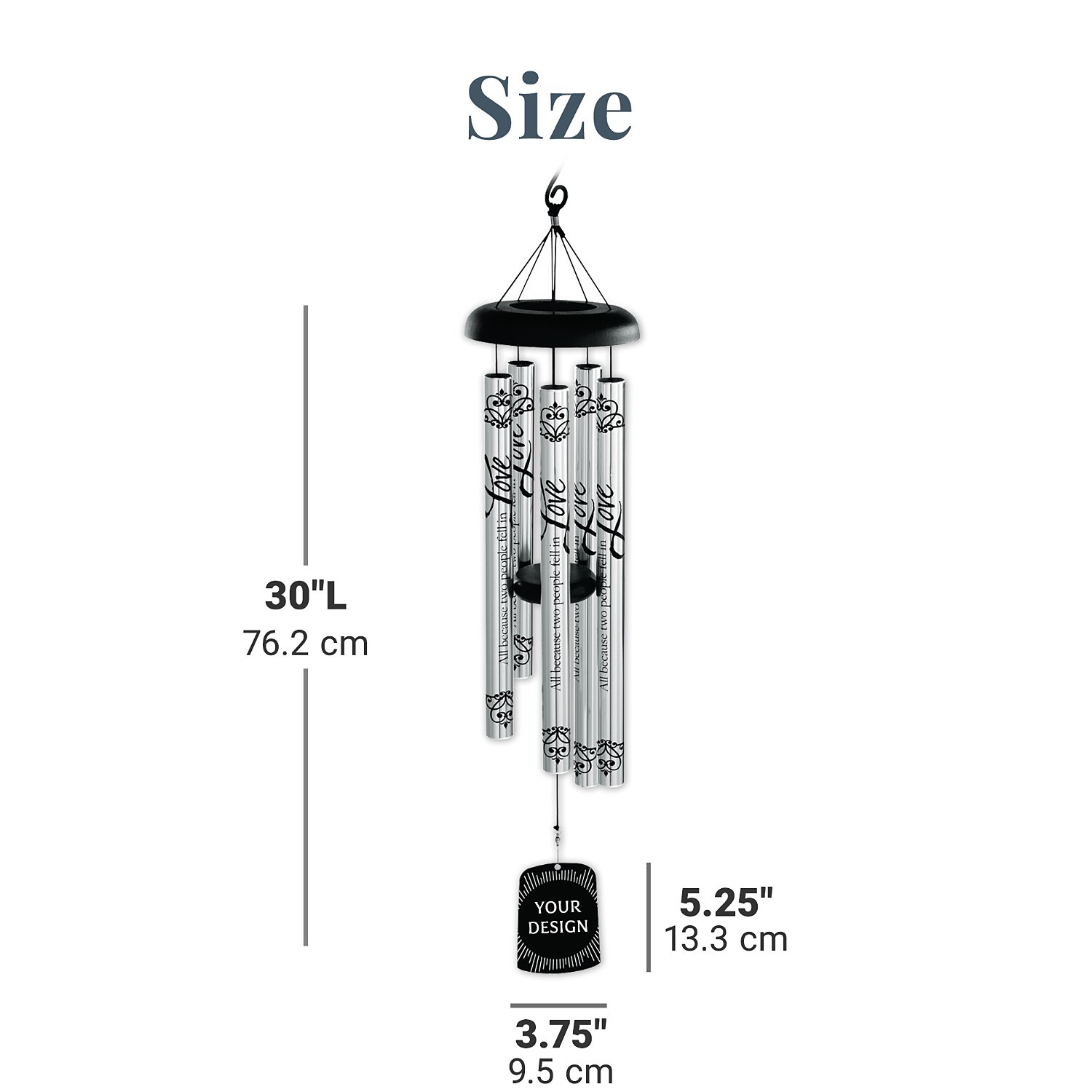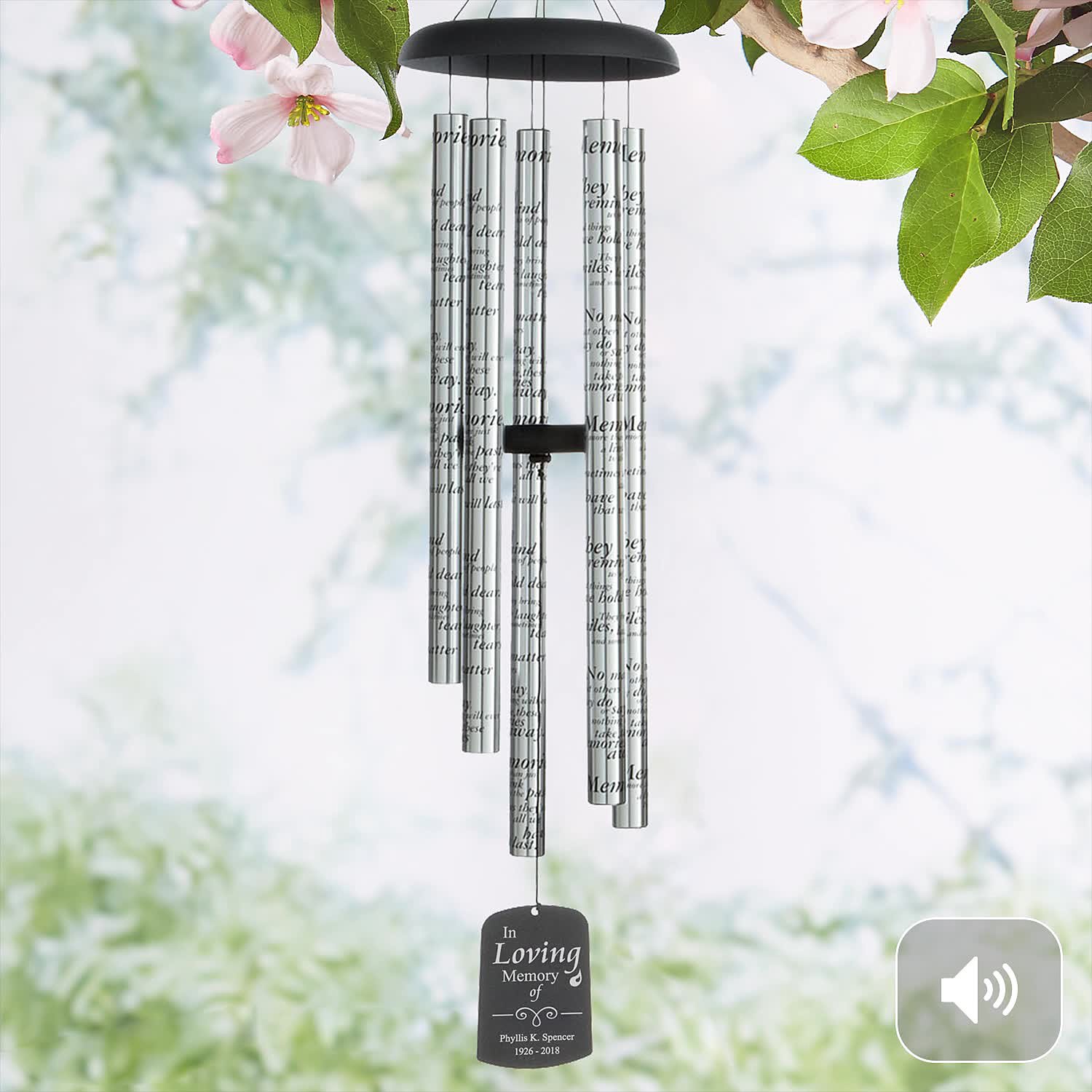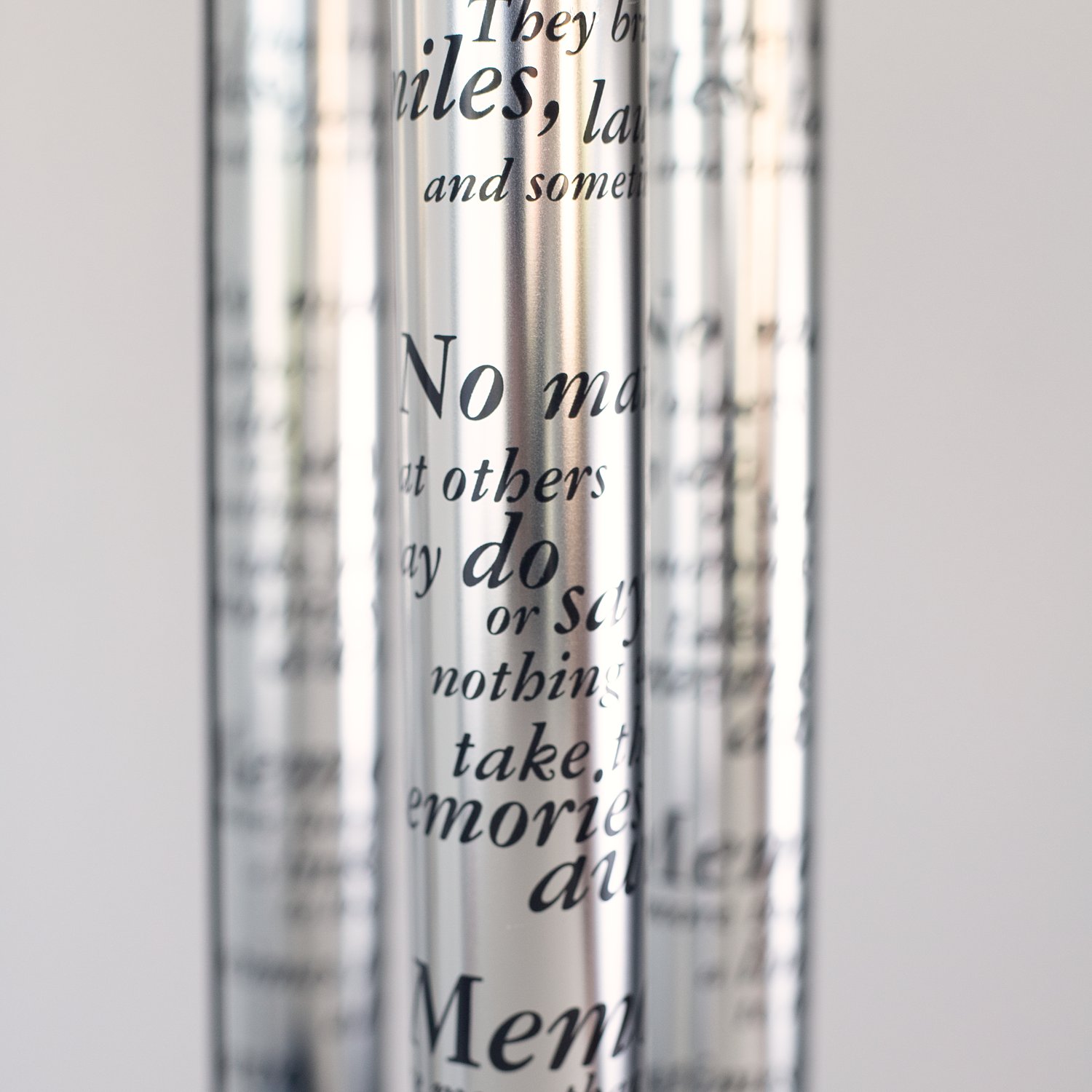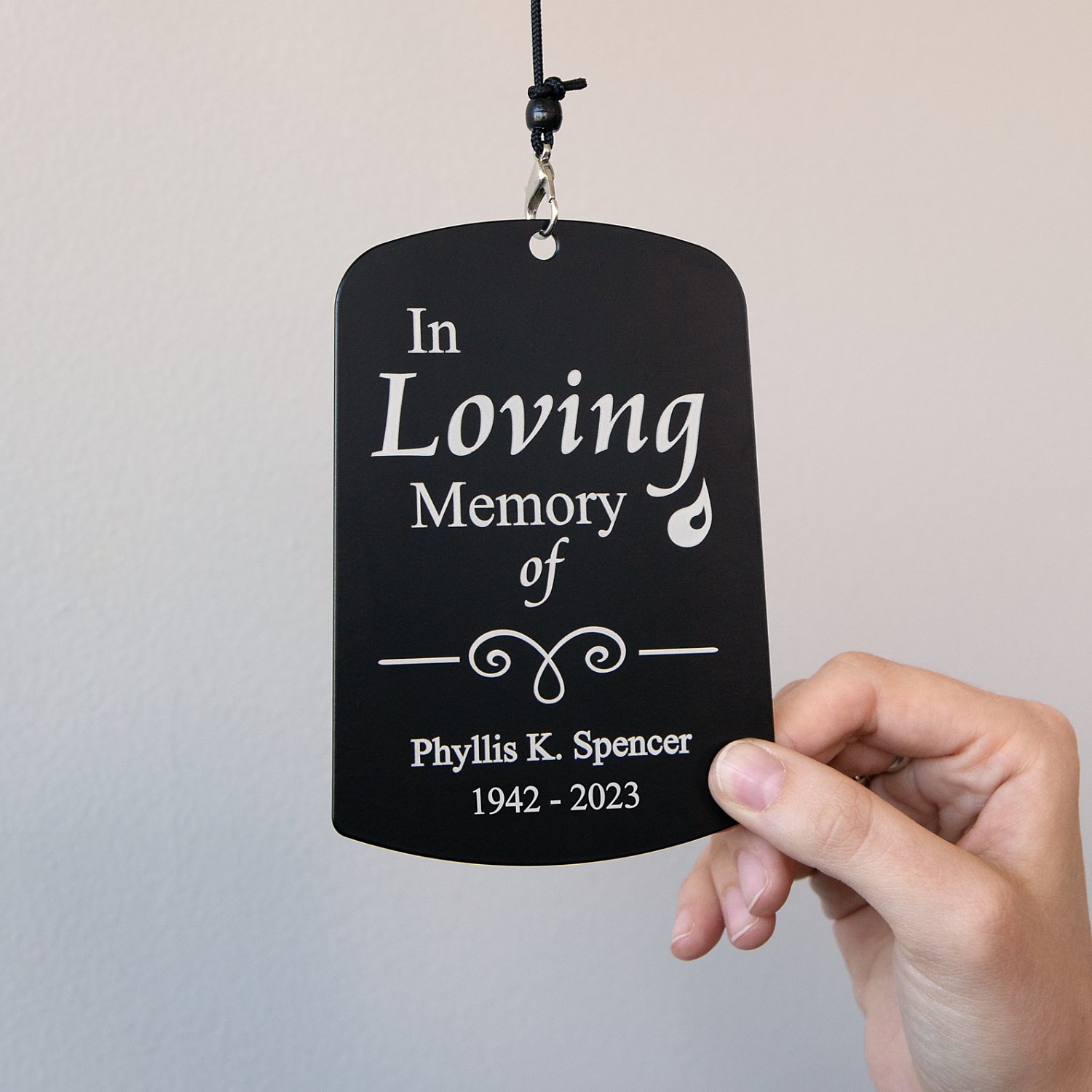 In Loving Memory Memorial Personalized Wind Chime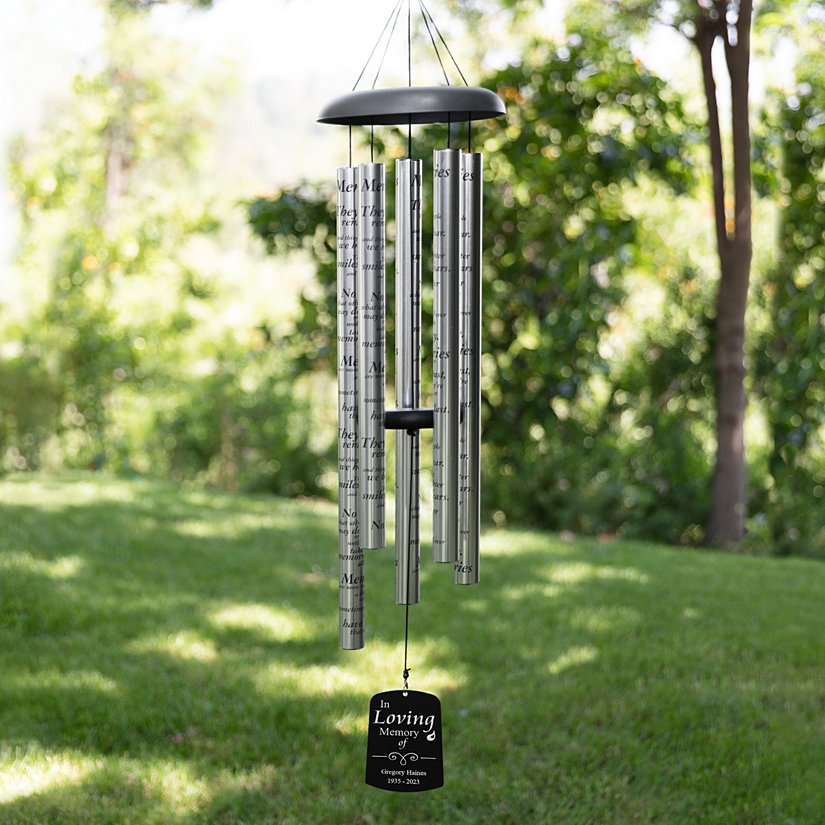 Product Description
They may be gone, but their memory shines bright. With every gentle breeze, the notes from this thoughtfully personalized, melodic wind chime will remind you that they're always with you.
Features 5 anodized aluminum, powder-coated tubes that emit deep sounds
Made of powder-coated aluminum with wood accents and industrialized cord
Easily move the adjustable striker up or down the center cord to change the tone of your chimes
Each tube arrives printed with one of five sympathy sentiments: "They remind us of people and things we hold dear." "They bring smiles, laughter and sometimes tears." "No matter what others may do or say, nothing will ever take these memories away." "Memories are more than just a link to the past." "Sometimes they're all we have that will last."
Measures a generous 30"L
In Loving Memory Memorial Personalized Wind Chime
Personalized with care in the USA
PERFECT GIFT GUARANTEE Your personalized gift is a unique and lasting way to honor your loved one. We'll make sure you're 100% satisfied, or your money back.
They may be gone, but their memory shines bright. With every gentle breeze, the notes from this thoughtfully personalized, melodic wind chime will remind you that they're always with you.

Features 5 anodized aluminum, powder-coated tubes that emit deep sounds
Made of powder-coated aluminum with wood accents and industrialized cord
Easily move the adjustable striker up or down the center cord to change the tone of your chimes
Each tube arrives printed with one of five sympathy sentiments: "They remind us of people and things we hold dear." "They bring smiles, laughter and sometimes tears." "No matter what others may do or say, nothing will ever take these memories away." "Memories are more than just a link to the past." "Sometimes they're all we have that will last."
Measures a generous 30"L