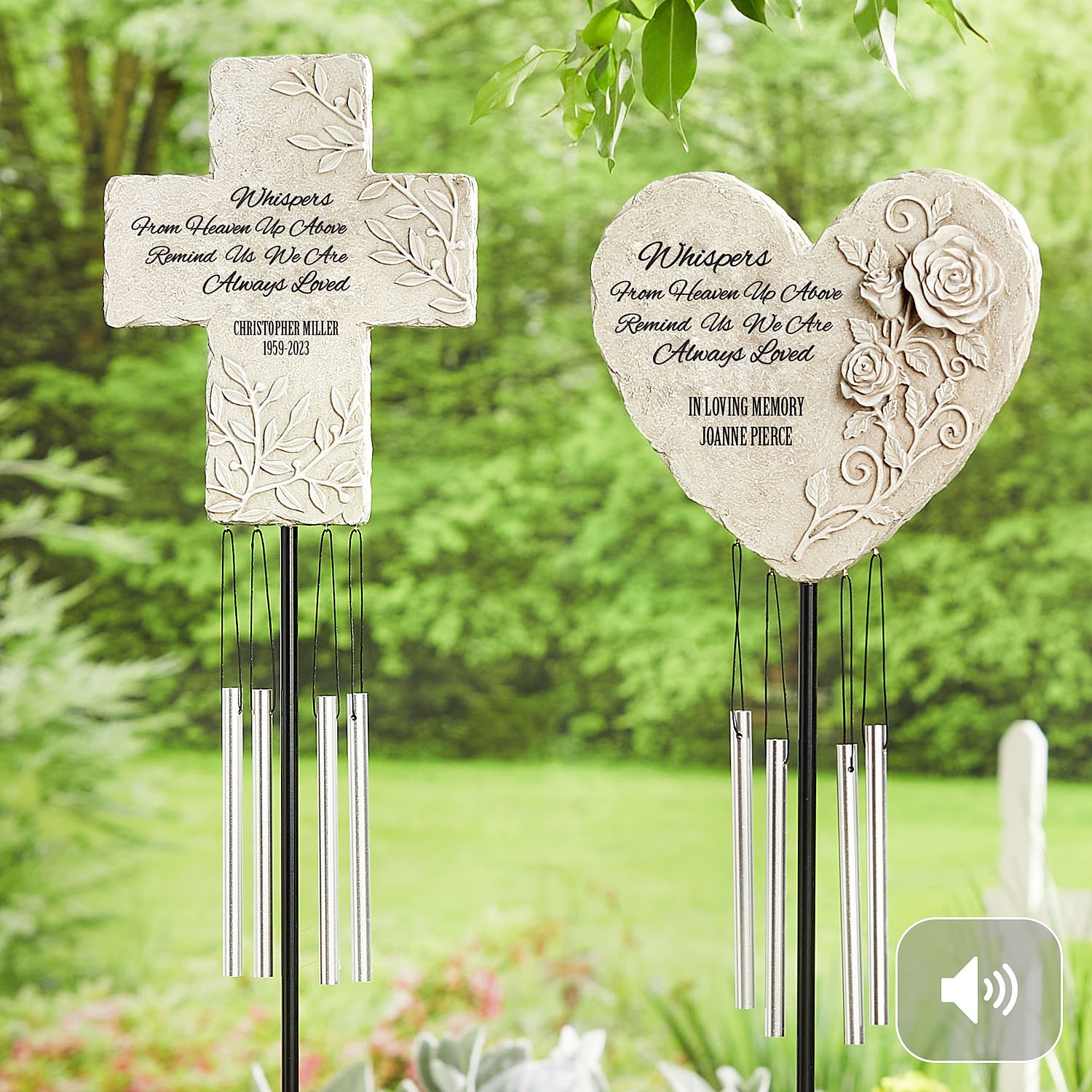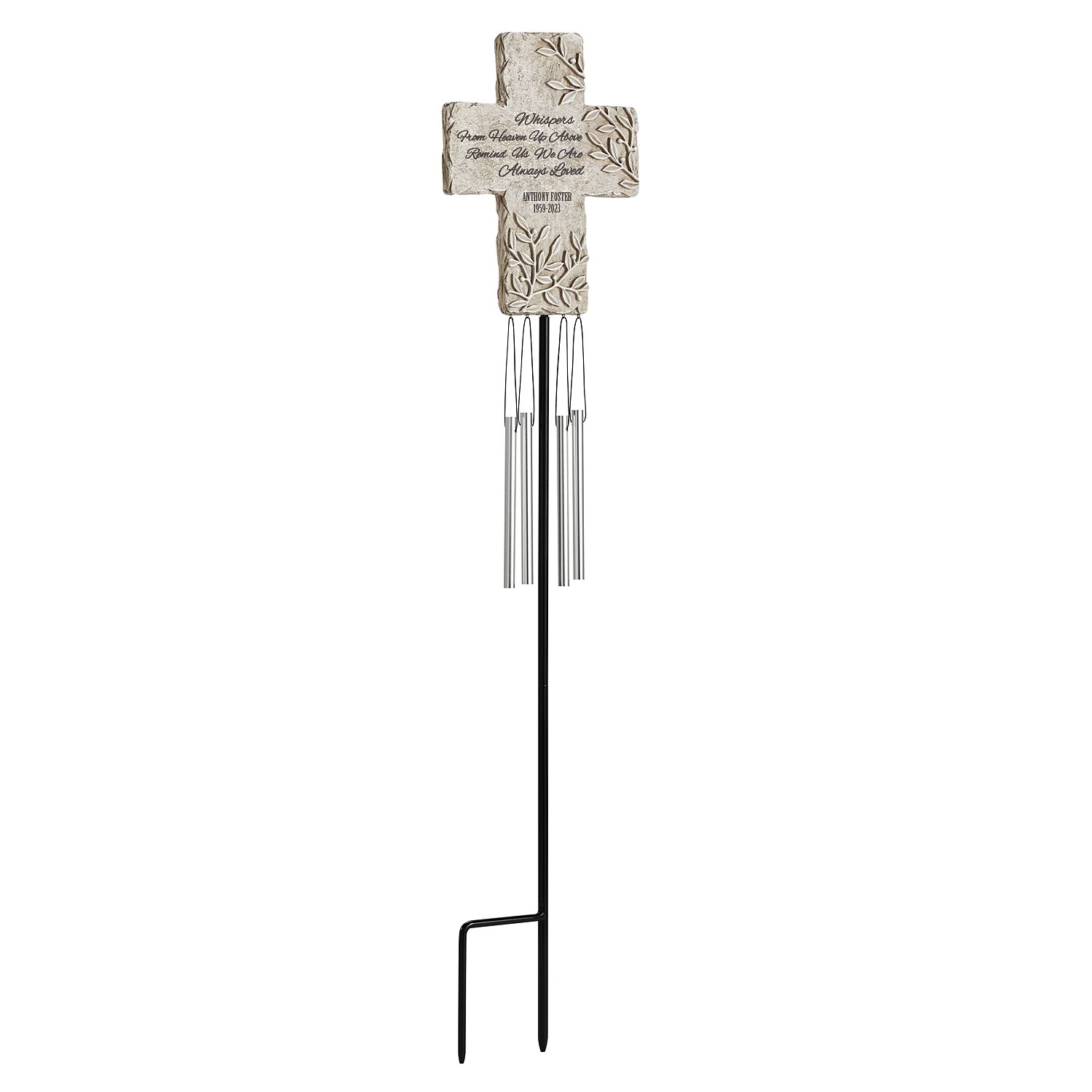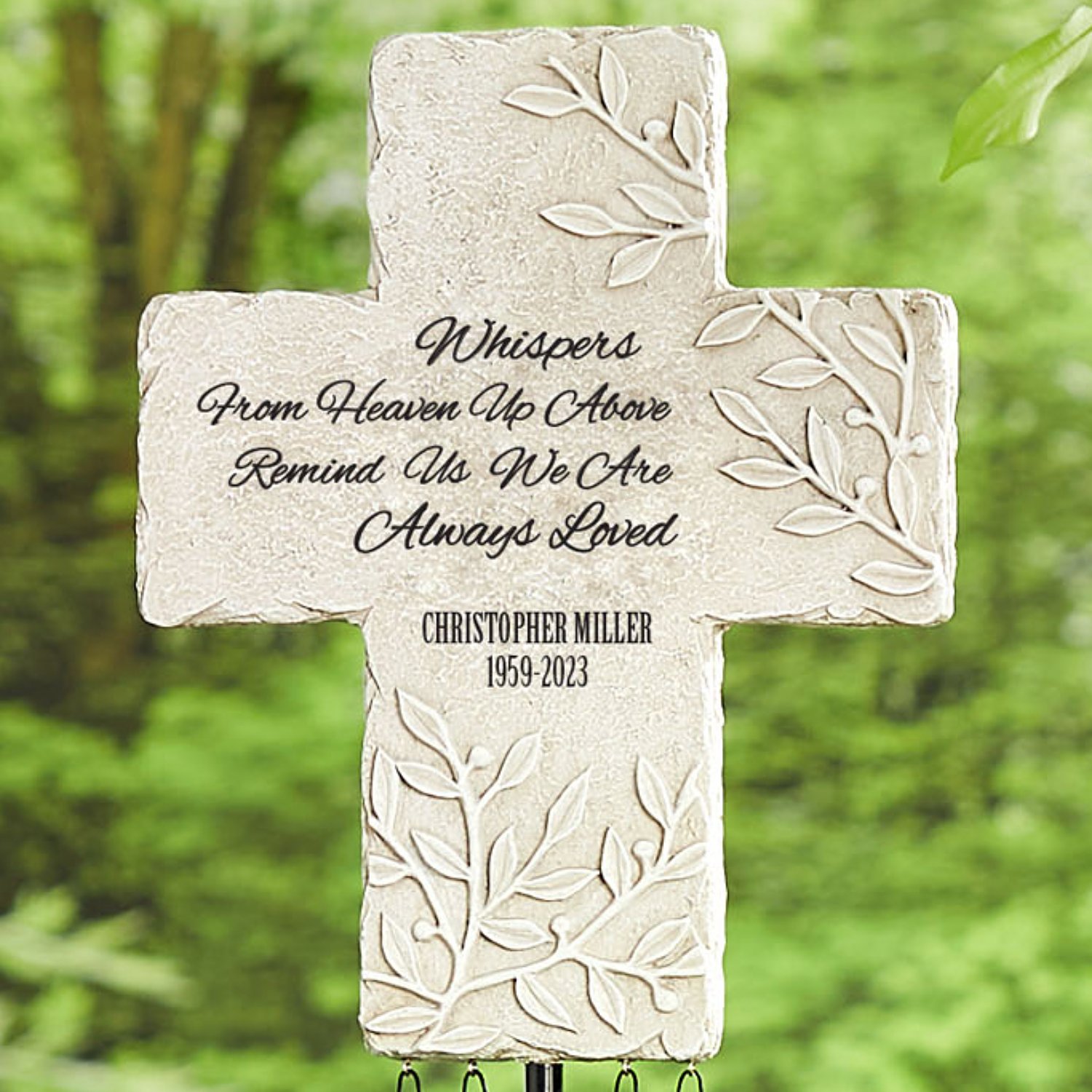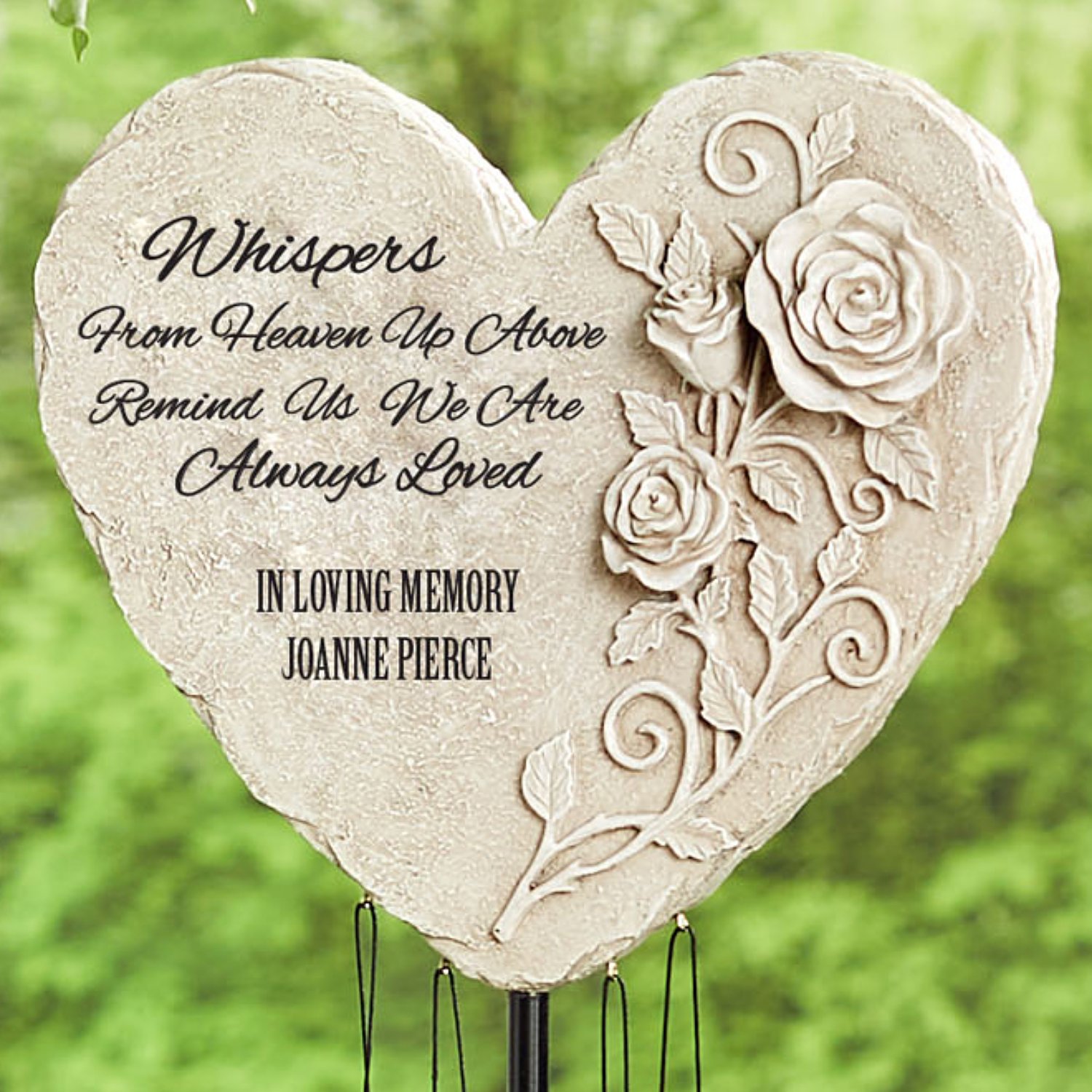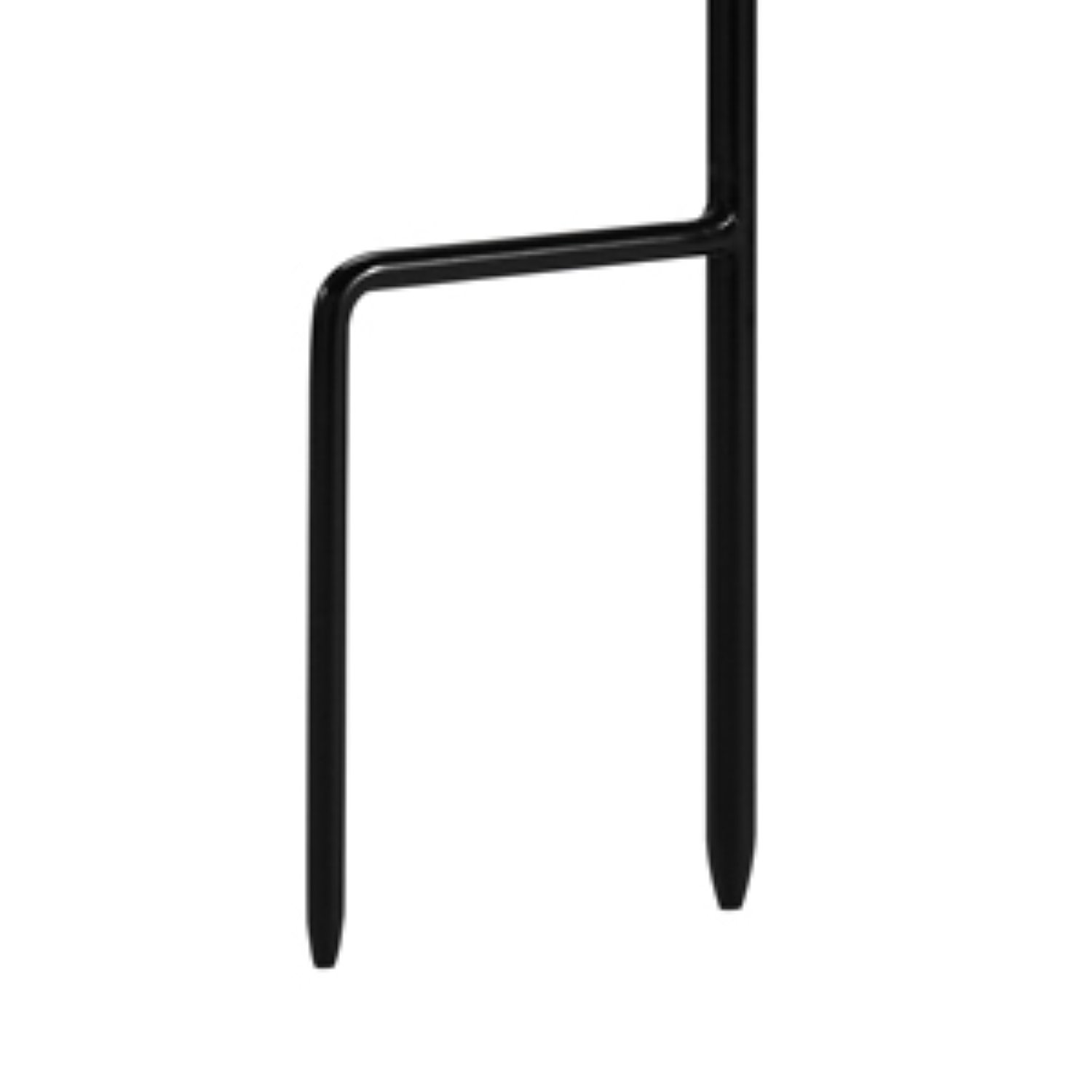 Heaven on Earth Memorial Staked Personalized Wind Chimes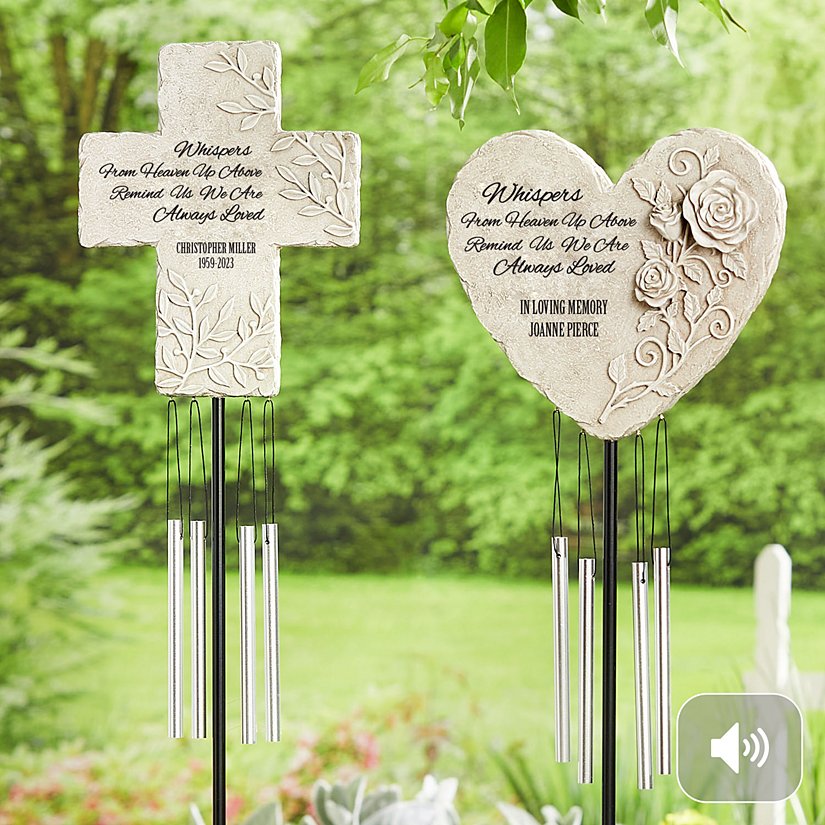 Product Description
Plant your love in a place where memories can grow! Every time the wind blows, your garden will be filled with the song of your lost loved one.
Beautifully inscribe with any 1- or 2-line message, name or date, up to 20 characters on each line
"Whispers From Heaven Up Above Remind Us We Are Always Loved" will always appear
Choose Heart or Cross design
Heart design features raised flowers and vines, and measures 8.25"Wx7.5"Hx1"D
Cross design features leaves and vines, and measures 6.75"Wx8.25"Hx1"D
4 melodious chimes hang from each inscribed plaque
Includes black 22"H aluminum stake for easy display
Plaque made of polyresin
New

Heaven on Earth Memorial Staked Personalized Wind Chimes
Personalized with care in the USA
PERFECT GIFT GUARANTEE Your personalized gift is a unique and lasting way to honor your loved one. We'll make sure you're 100% satisfied, or your money back.
Plant your love in a place where memories can grow! Every time the wind blows, your garden will be filled with the song of your lost loved one.

Beautifully inscribe with any 1- or 2-line message, name or date, up to 20 characters on each line
"Whispers From Heaven Up Above Remind Us We Are Always Loved" will always appear
Choose Heart or Cross design
Heart design features raised flowers and vines, and measures 8.25"Wx7.5"Hx1"D
Cross design features leaves and vines, and measures 6.75"Wx8.25"Hx1"D
4 melodious chimes hang from each inscribed plaque
Includes black 22"H aluminum stake for easy display
Plaque made of polyresin