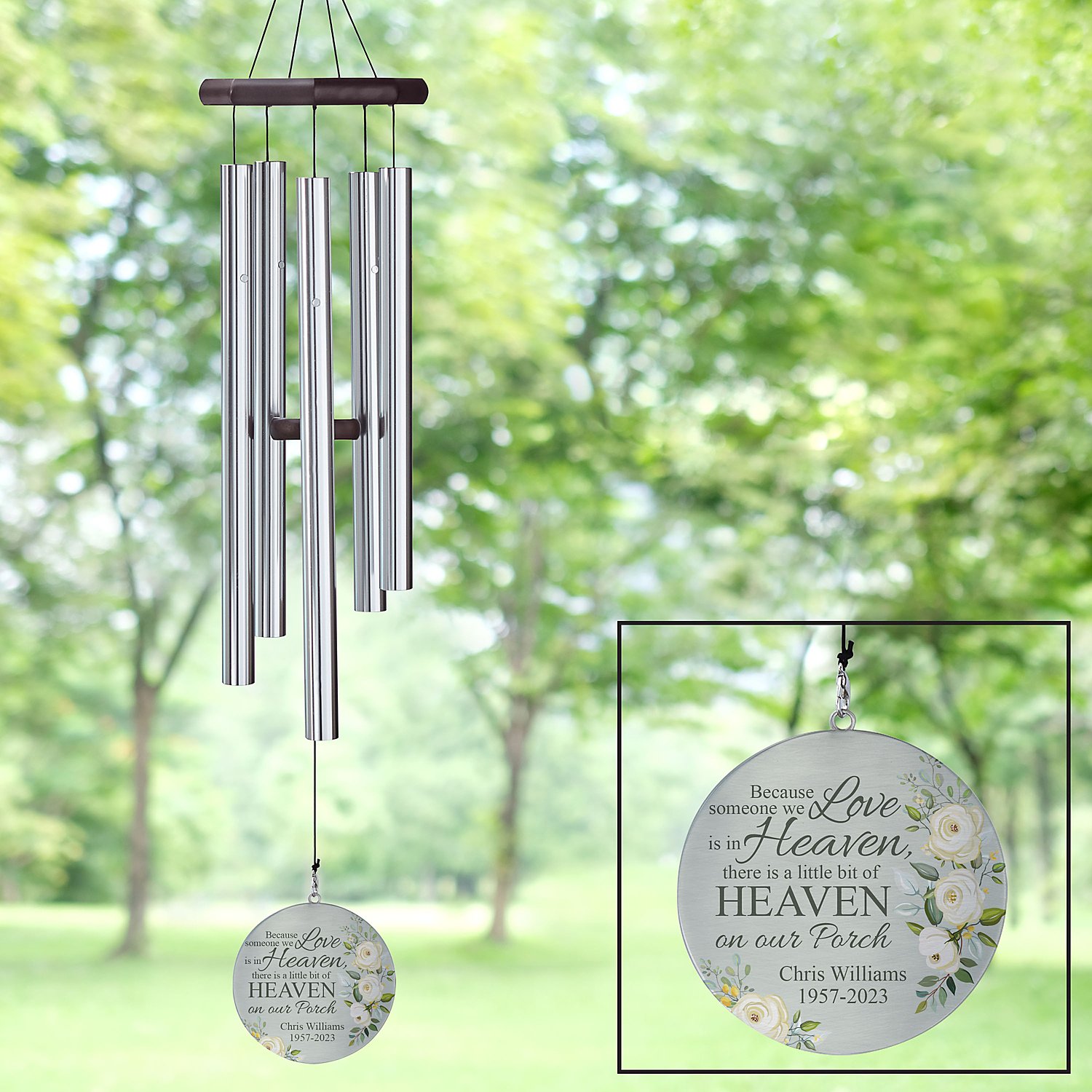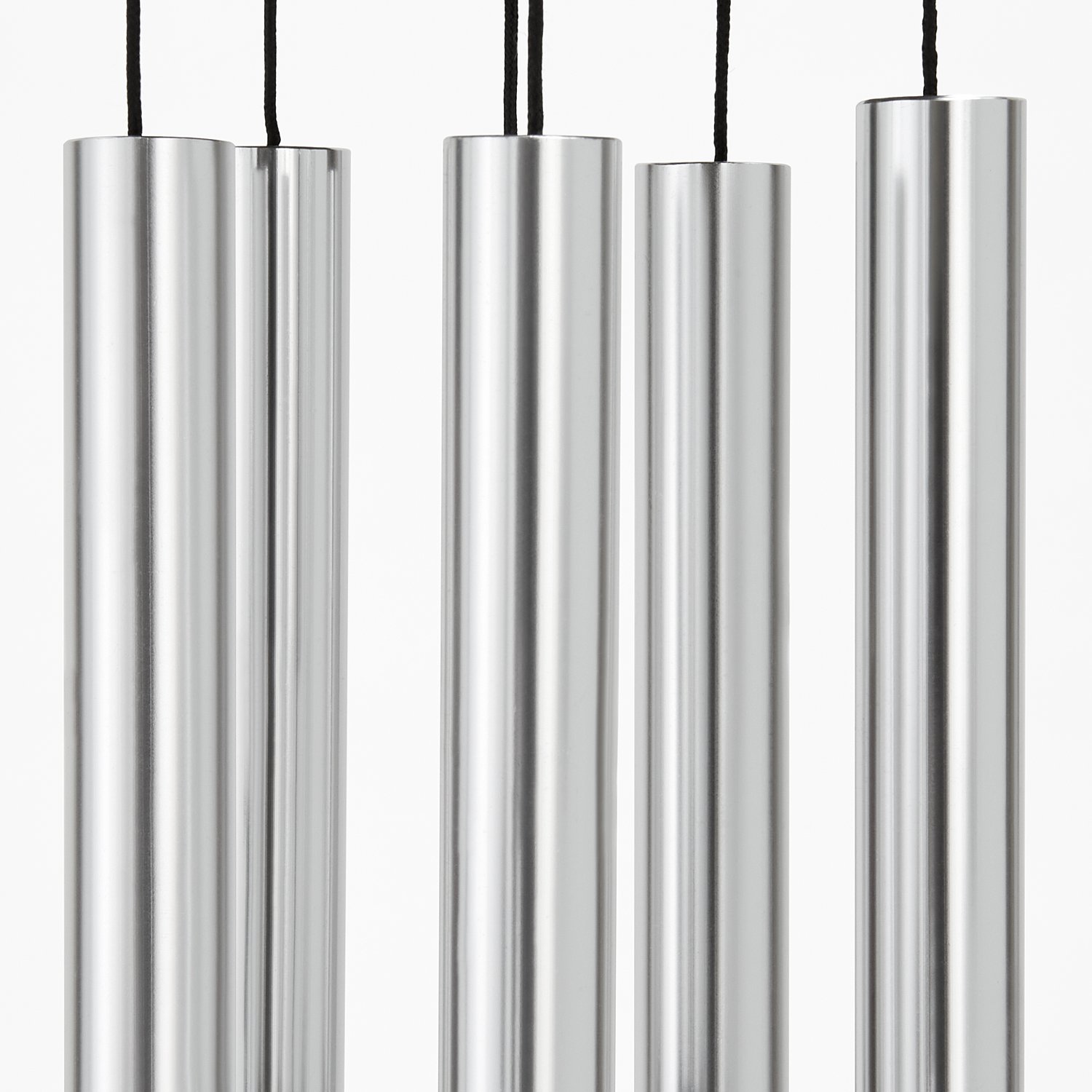 Heavenly Garden Memorial Wind Chime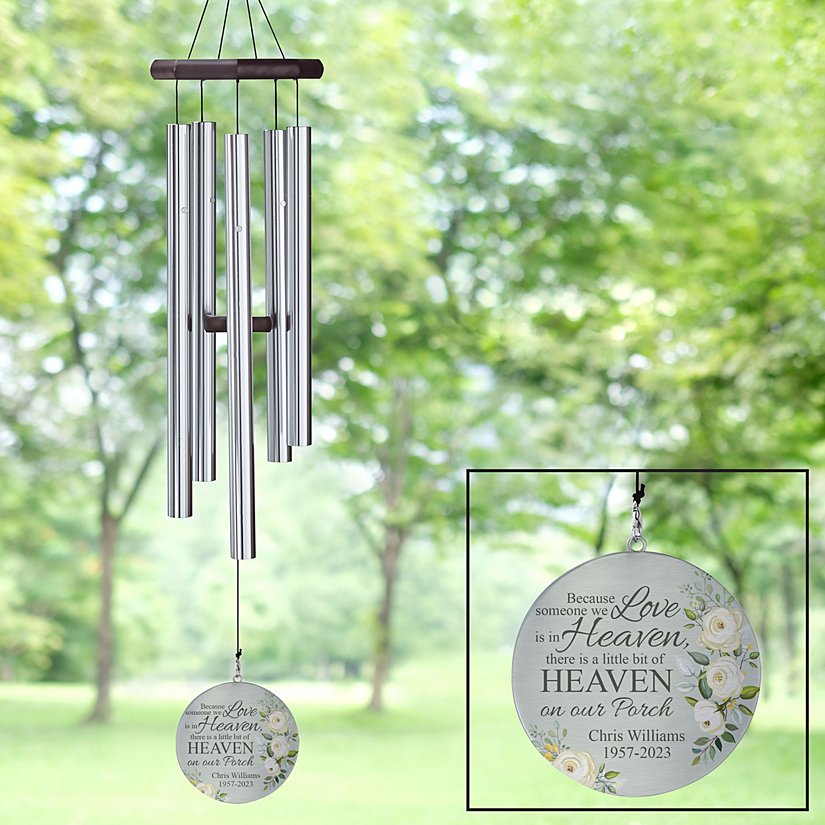 Product Description
Create a piece of heaven on Earth to bring peace and comfort after loss. This thoughtfully personalized wind chime plays a soothing melody every time a gentle breeze blows.
Features 5 anodized aluminum, powder-coated tubes that emit deep sounds
Easily move the adjustable striker up or down the center cord to change the tone of your chimes
Personalize the 4.25" round medallion with any 1- to 2-line message, name or date, up to 20 characters per line
"Because someone we Love is in Heaven, there is a little bit of Heaven in the Garden" will always appear
Measures a generous 44"L
Gift box not available
New

Heavenly Garden Memorial Wind Chime
Personalized with care in the USA
PERFECT GIFT GUARANTEE Your personalized gift is a unique and lasting way to honor your loved one. We'll make sure you're 100% satisfied, or your money back.
Create a piece of heaven on Earth to bring peace and comfort after loss. This thoughtfully personalized wind chime plays a soothing melody every time a gentle breeze blows.

Features 5 anodized aluminum, powder-coated tubes that emit deep sounds
Easily move the adjustable striker up or down the center cord to change the tone of your chimes
Personalize the 4.25" round medallion with any 1- to 2-line message, name or date, up to 20 characters per line
"Because someone we Love is in Heaven, there is a little bit of Heaven in the Garden" will always appear
Measures a generous 44"L
Gift box not available