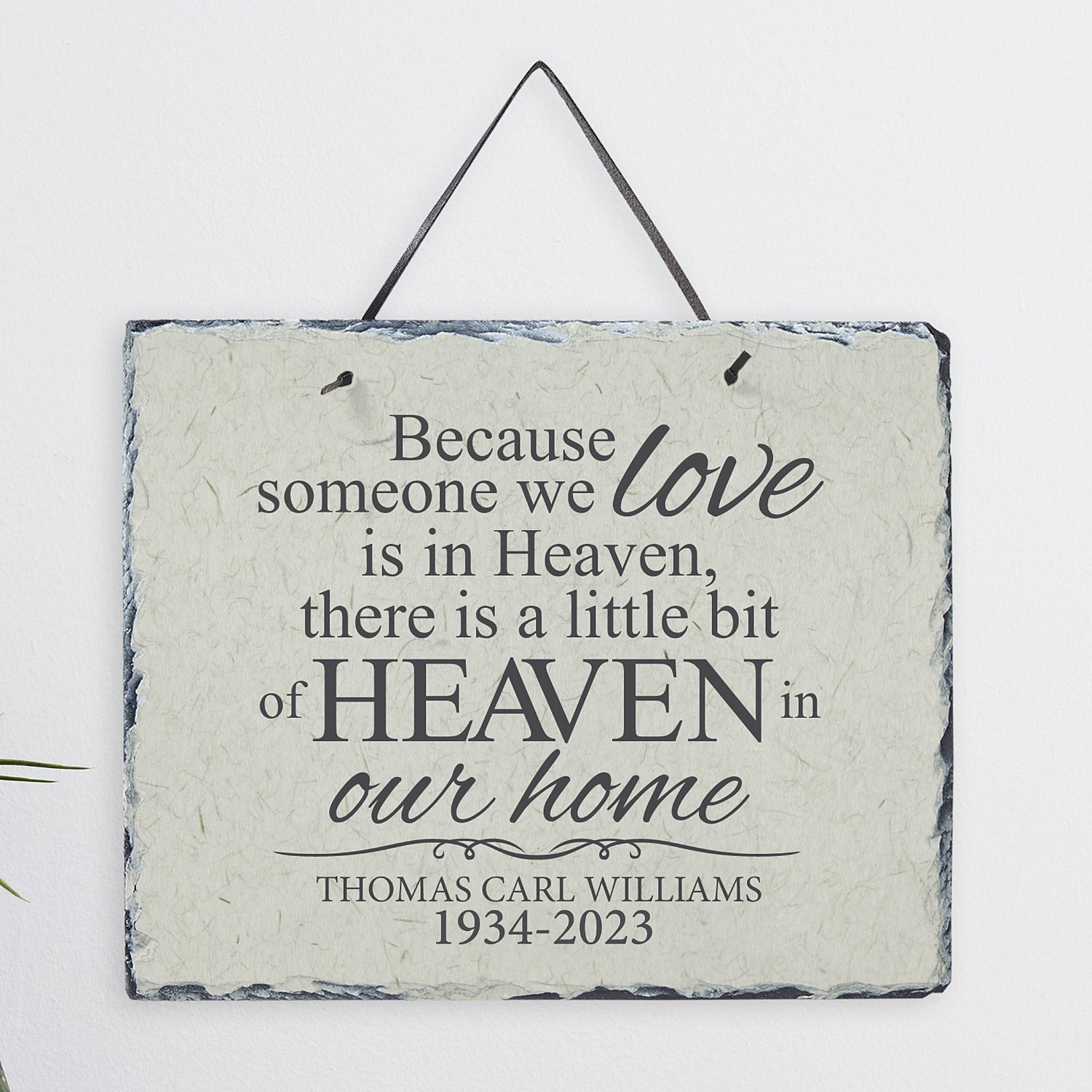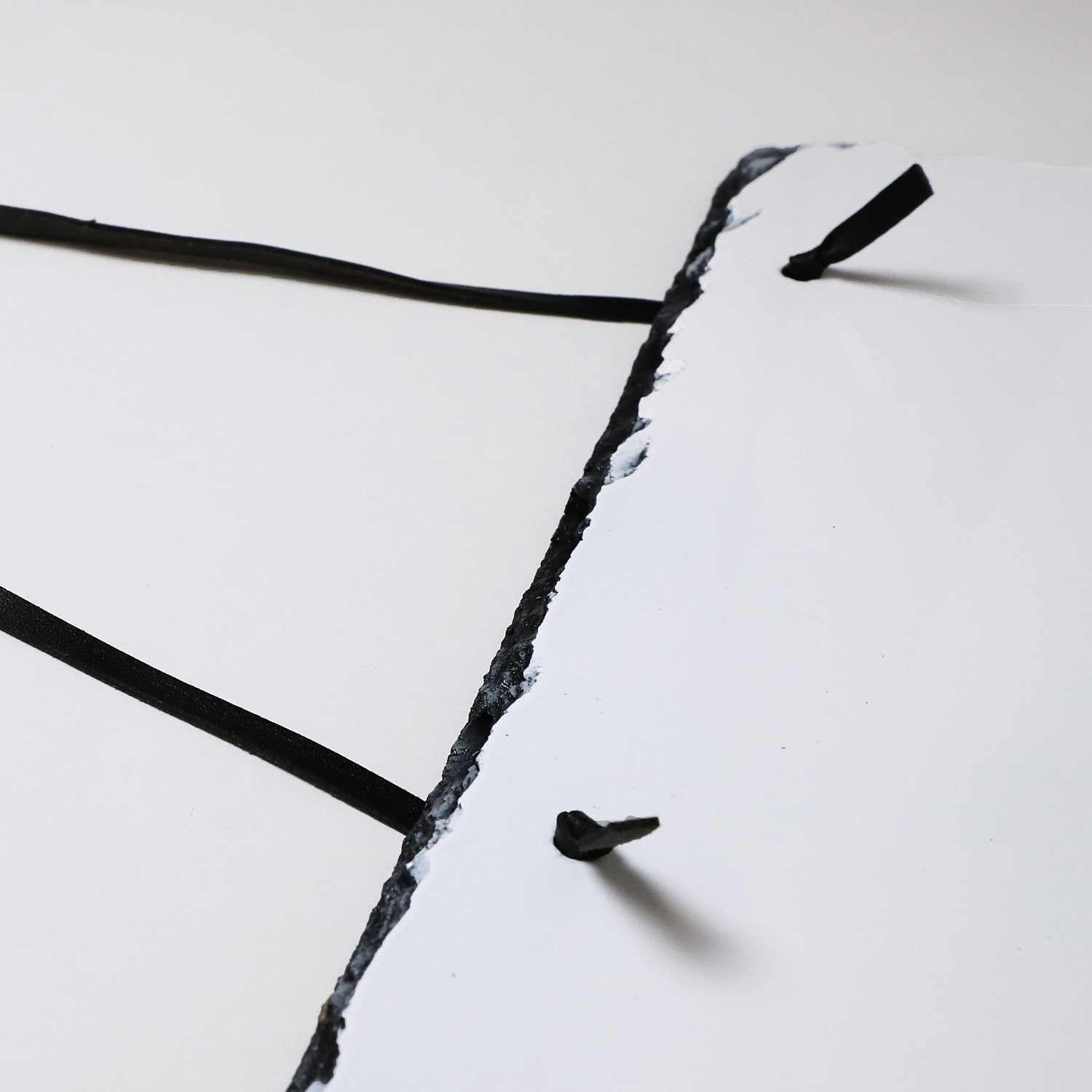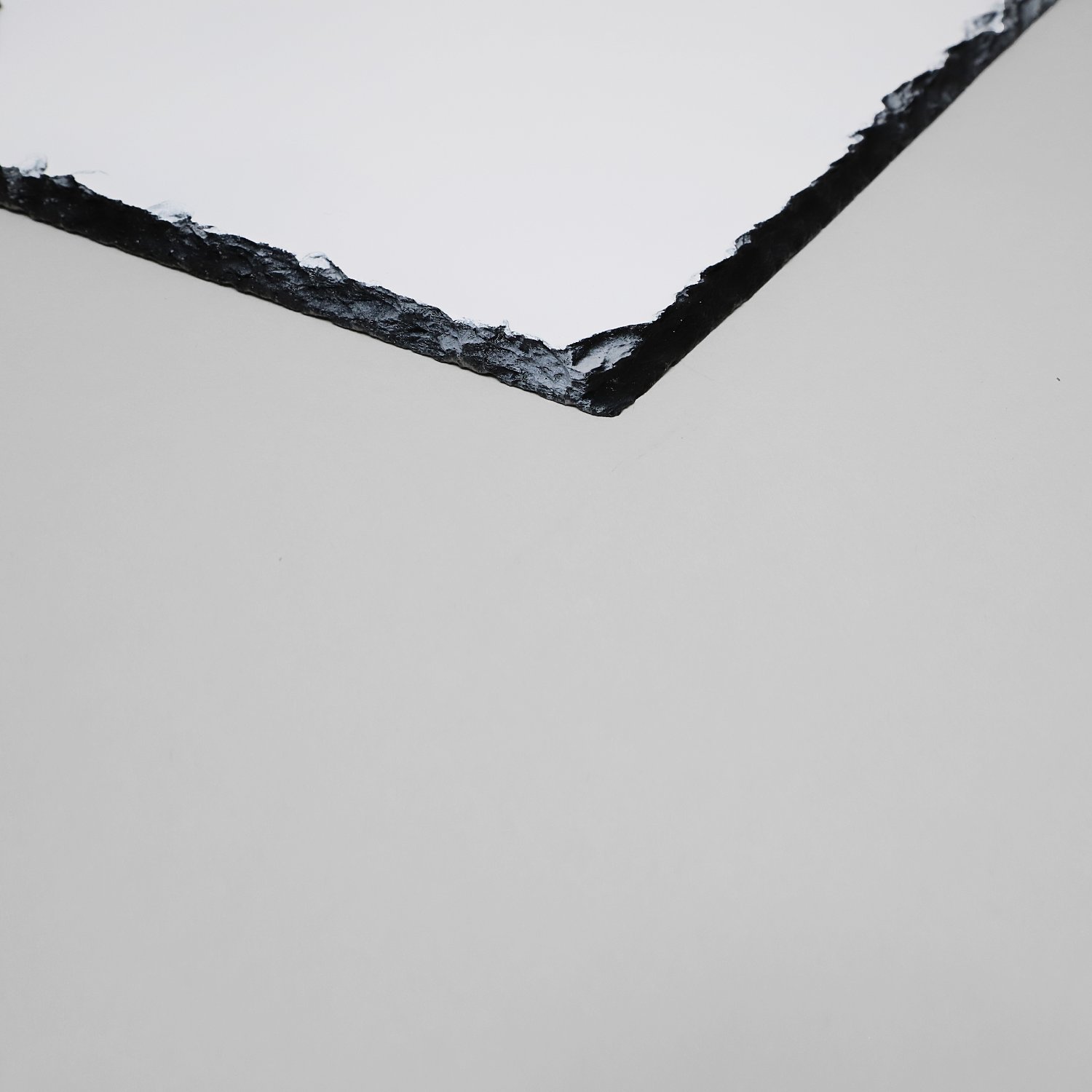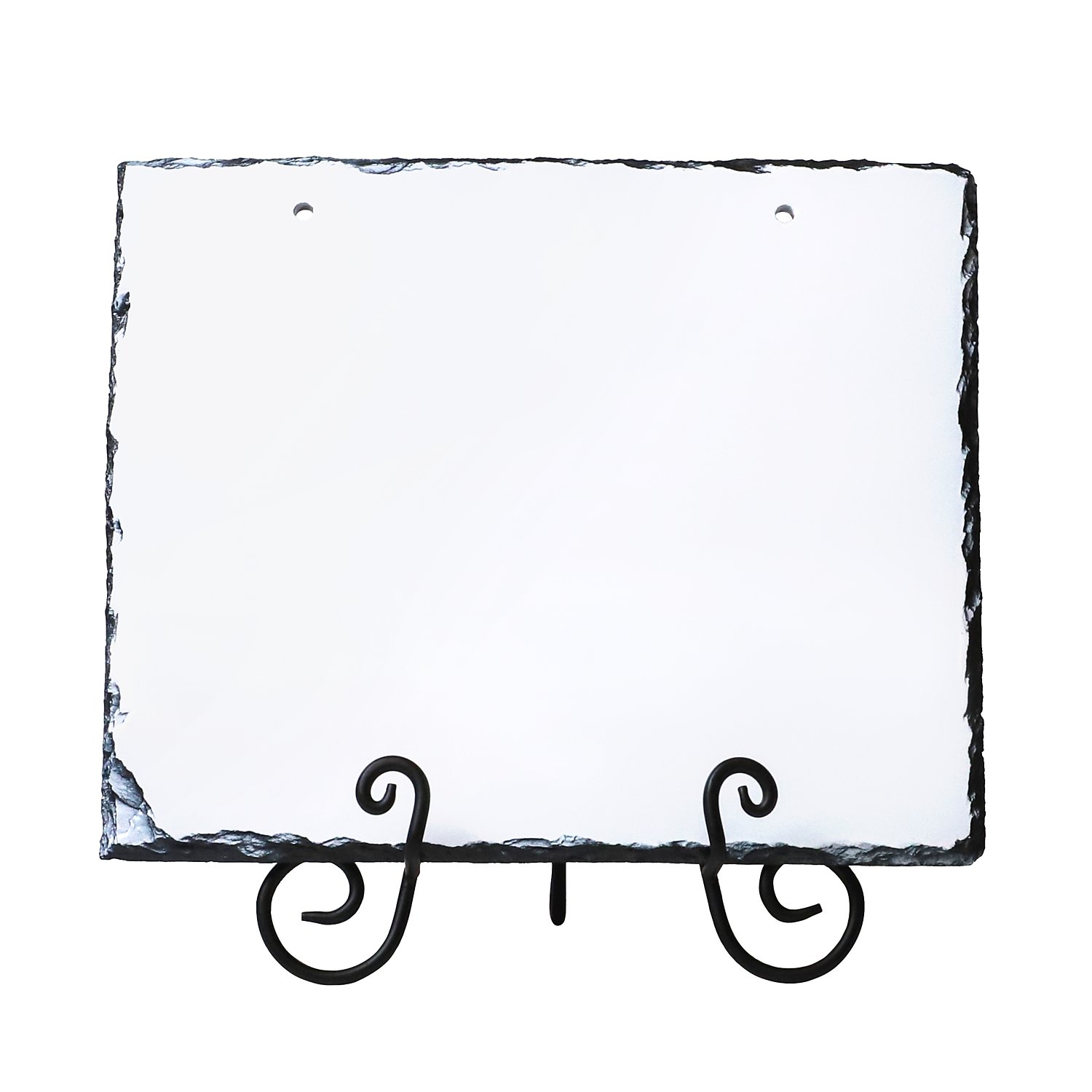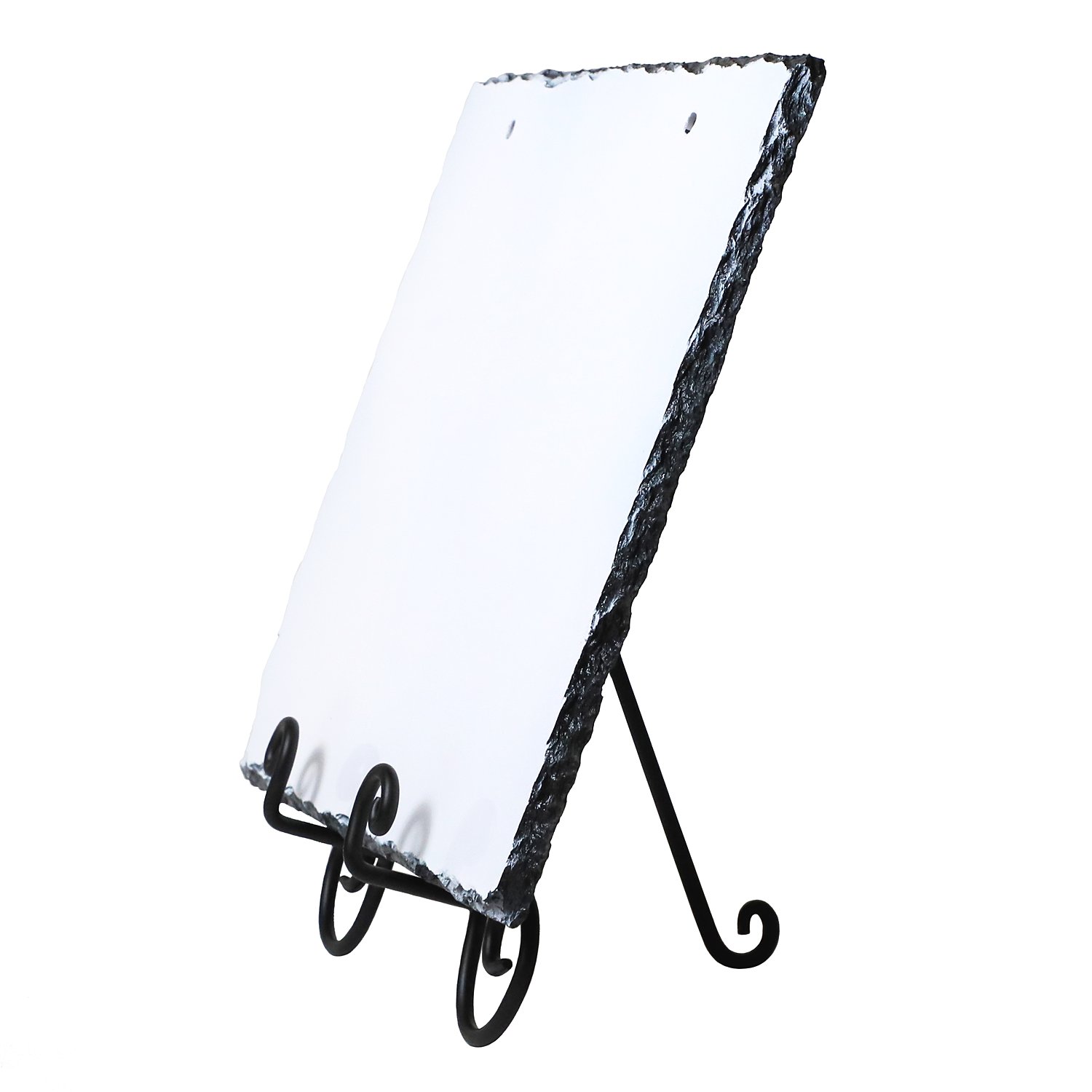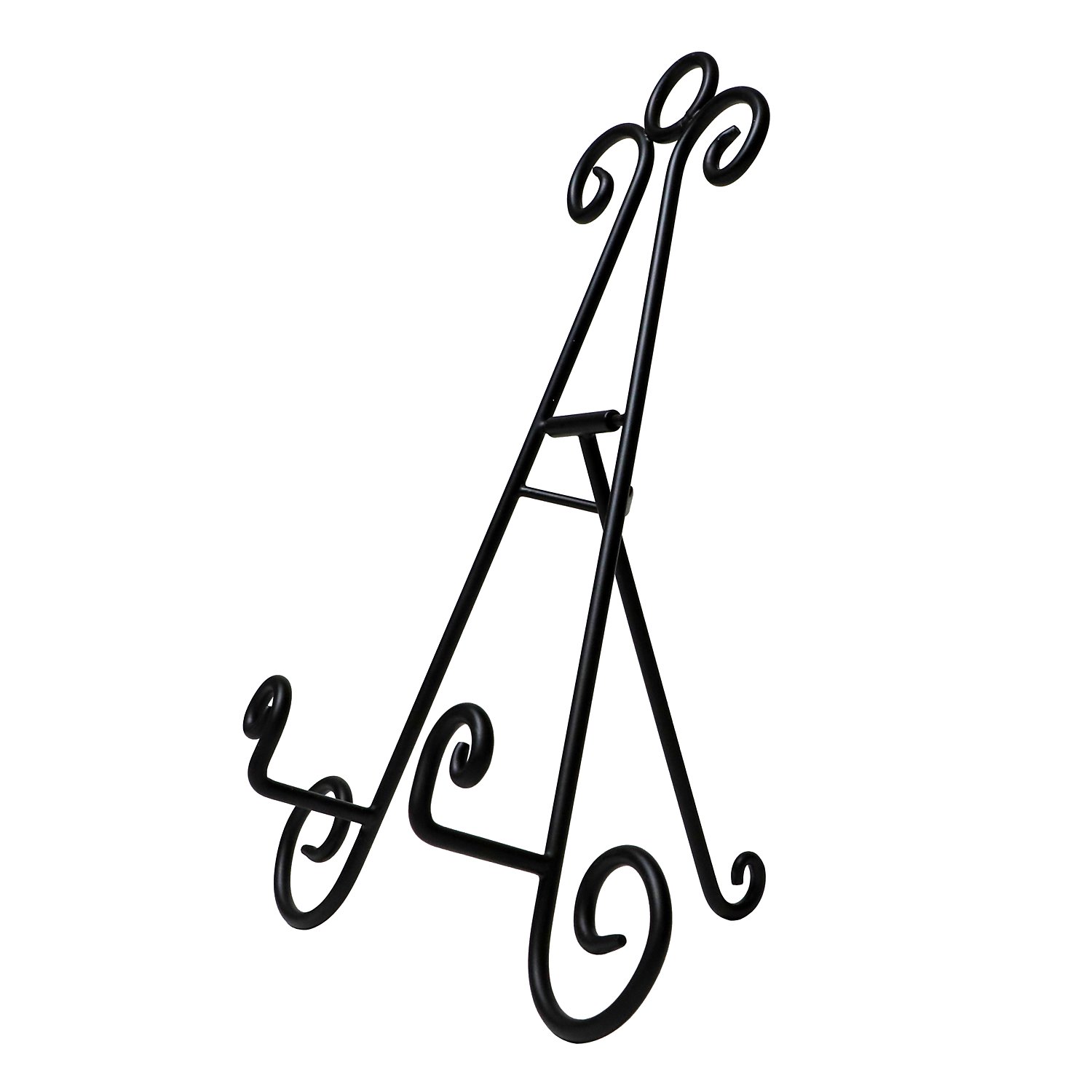 Heavenly Home Memorial Personalized Slate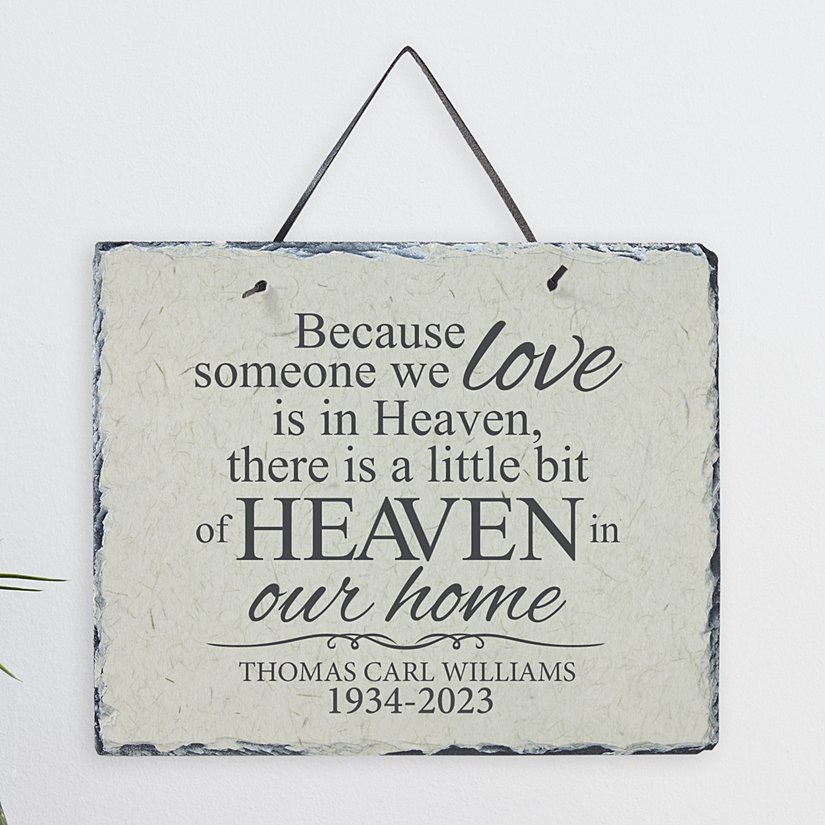 Product Description
When they are looking down at you from heaven, they'll smile with love when they see this gorgeous tribute hanging in your home.
Thoughtfully personalized with the name of a lost loved one, up to 40 characters, and 2 memorial years
"Because someone we Love is in Heaven, there is a little bit of Heaven in our home" will always appear
Crafted of timeless slate
Includes leather strap for hanging
Measures 11"Wx9"H
Heavenly Home Memorial Personalized Slate
Personalized with care in the USA
PERFECT GIFT GUARANTEE Your personalized gift is a unique and lasting way to honor your loved one. We'll make sure you're 100% satisfied, or your money back.
When they are looking down at you from heaven, they'll smile with love when they see this gorgeous tribute hanging in your home.

Thoughtfully personalized with the name of a lost loved one, up to 40 characters, and 2 memorial years
"Because someone we Love is in Heaven, there is a little bit of Heaven in our home" will always appear
Crafted of timeless slate
Includes leather strap for hanging
Measures 11"Wx9"H