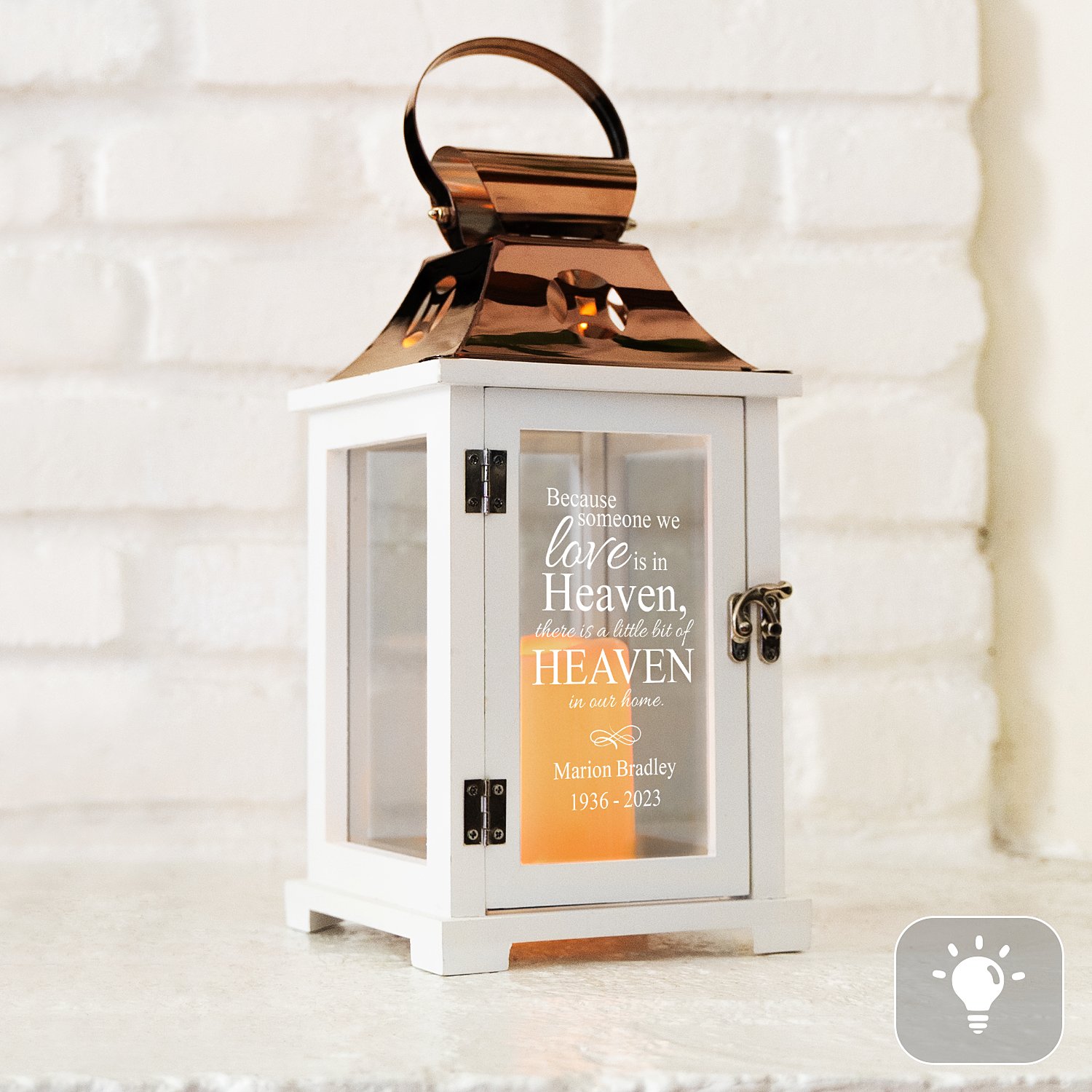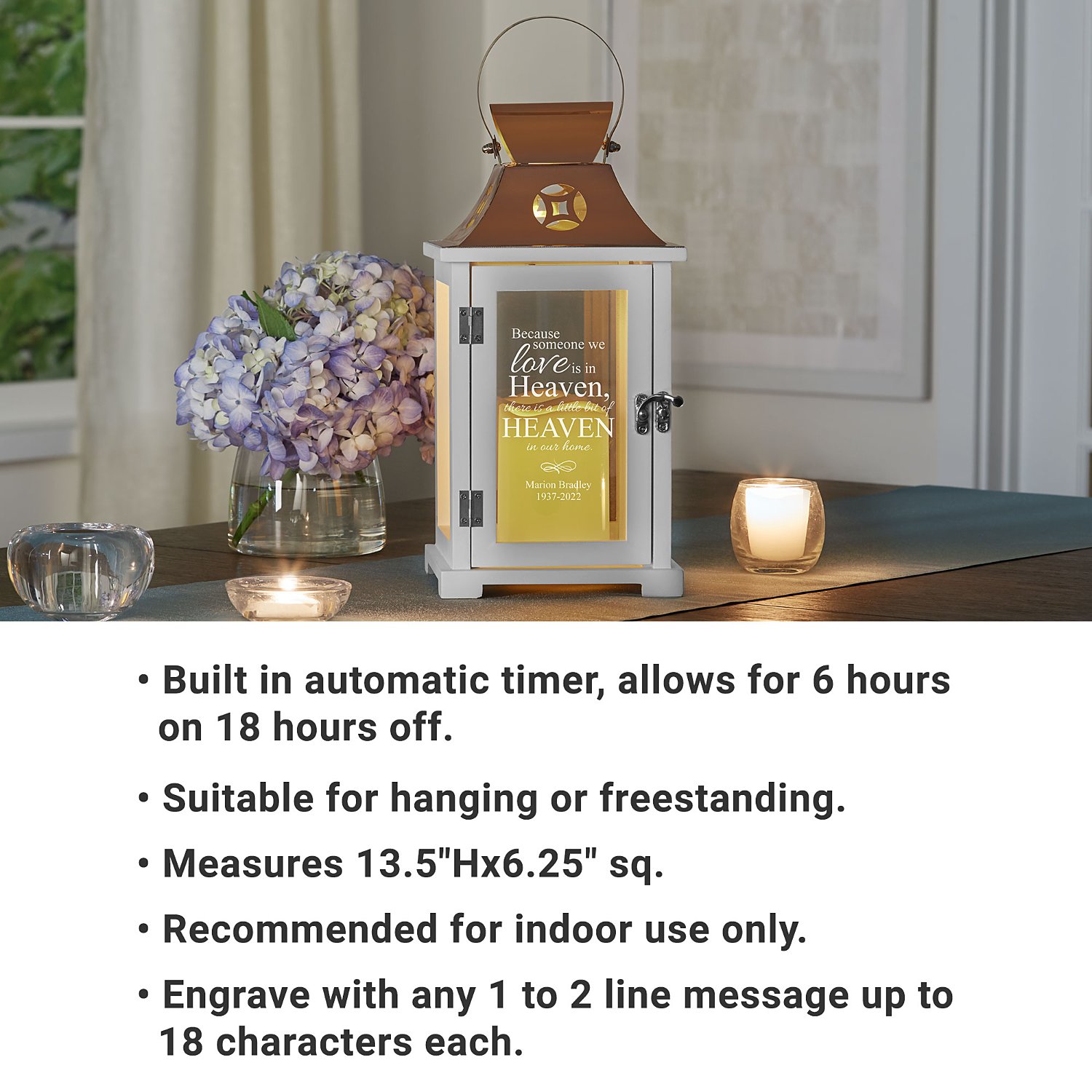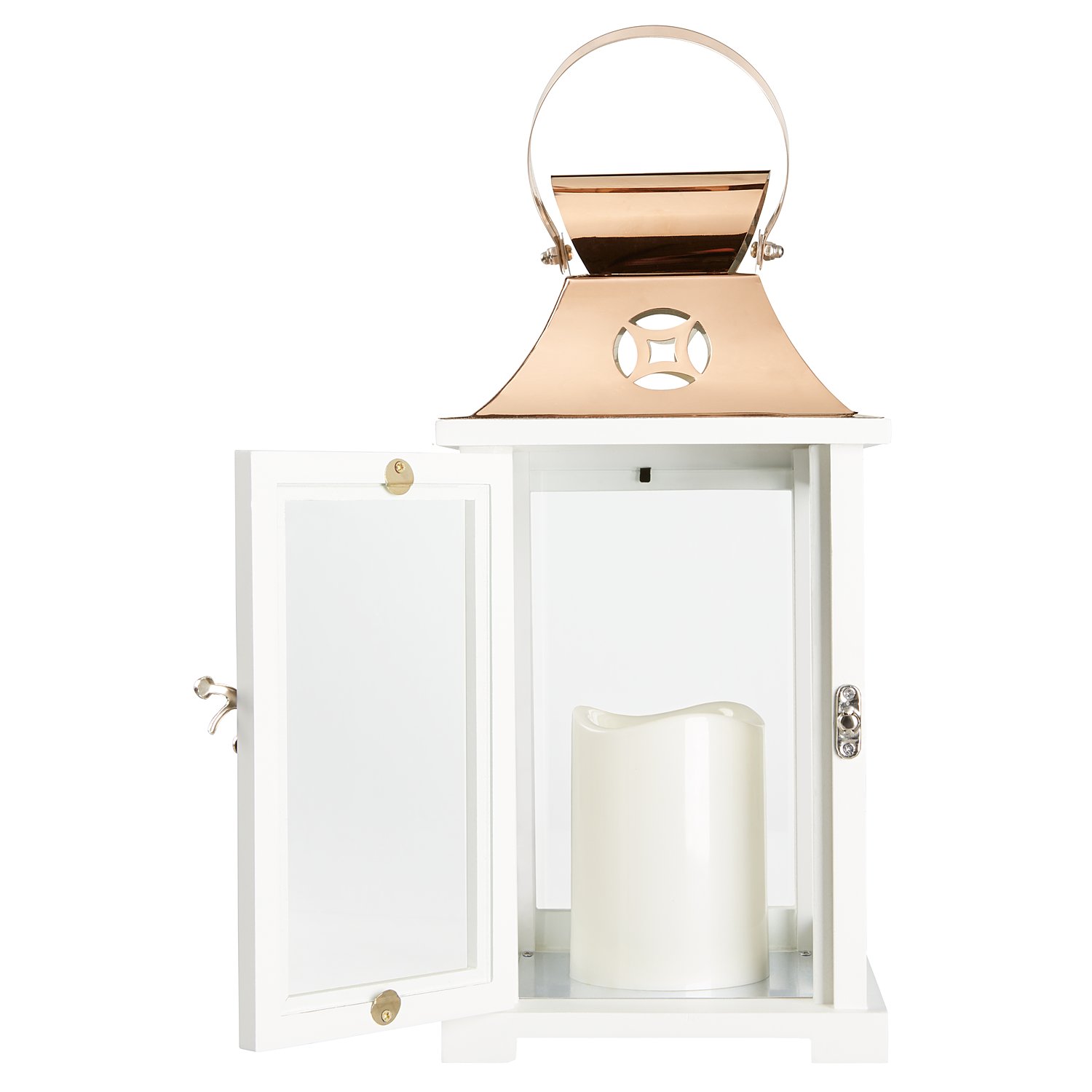 Heavenly Home Memorial LED Personalized Lantern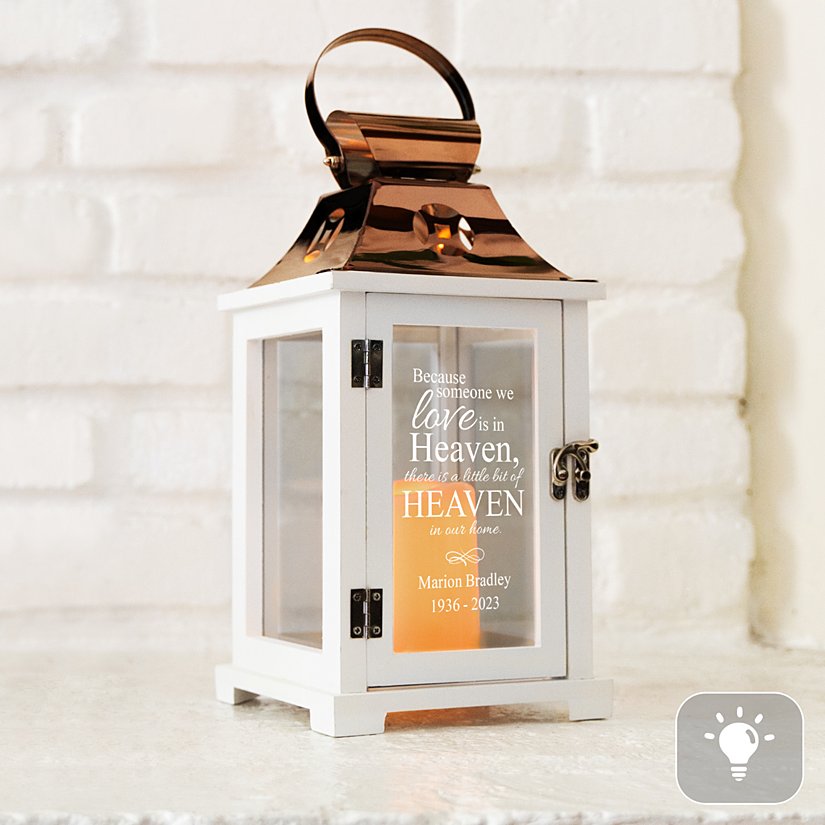 Product Description
The single, glowing candle of this lantern symbolizes a loved one's spirit lighting your life and soul as they watch over you from heaven. Exclusively from Personal Creations.
Made of wood and stainless steel with a copper finish
Engrave with any 1 to 2 line message up to 18 characters each
Flameless LED candle has built in automatic timer, allows for 6 hours on/18 hours off
Measures 13.5"Hx6.25" sq.
Suitable for hanging or freestanding
Recommended for indoor use only
Uses 3 AAA batteries (not included)
Item cannot be gift boxed
Heavenly Home Memorial LED Personalized Lantern
Personalized with care in the USA
PERFECT GIFT GUARANTEE Your personalized gift is a unique and lasting way to honor your loved one. We'll make sure you're 100% satisfied, or your money back.
The single, glowing candle of this lantern symbolizes a loved one's spirit lighting your life and soul as they watch over you from heaven. Exclusively from Personal Creations.

Made of wood and stainless steel with a copper finish
Engrave with any 1 to 2 line message up to 18 characters each
Flameless LED candle has built in automatic timer, allows for 6 hours on/18 hours off
Measures 13.5"Hx6.25" sq.
Suitable for hanging or freestanding
Recommended for indoor use only
Uses 3 AAA batteries (not included)
Item cannot be gift boxed