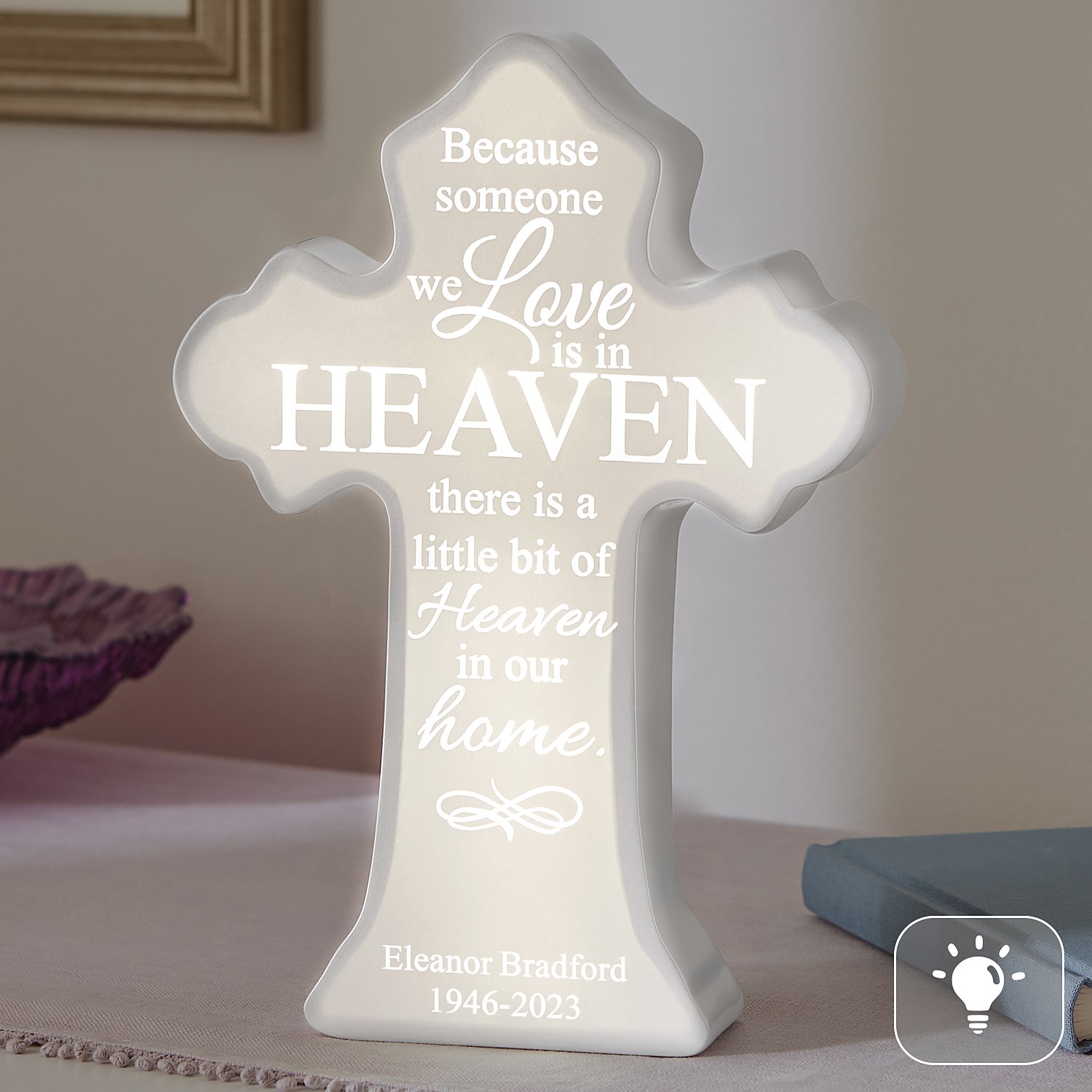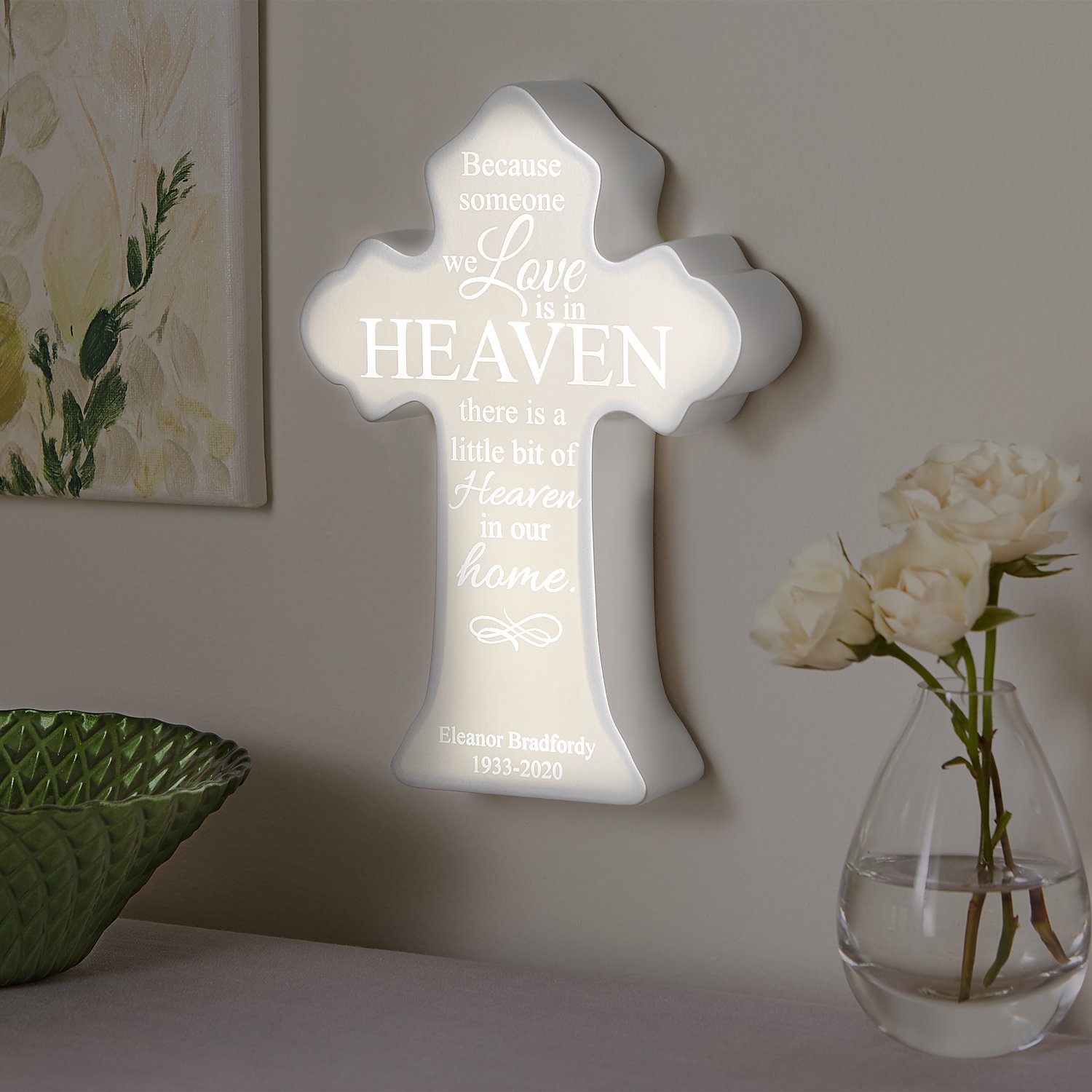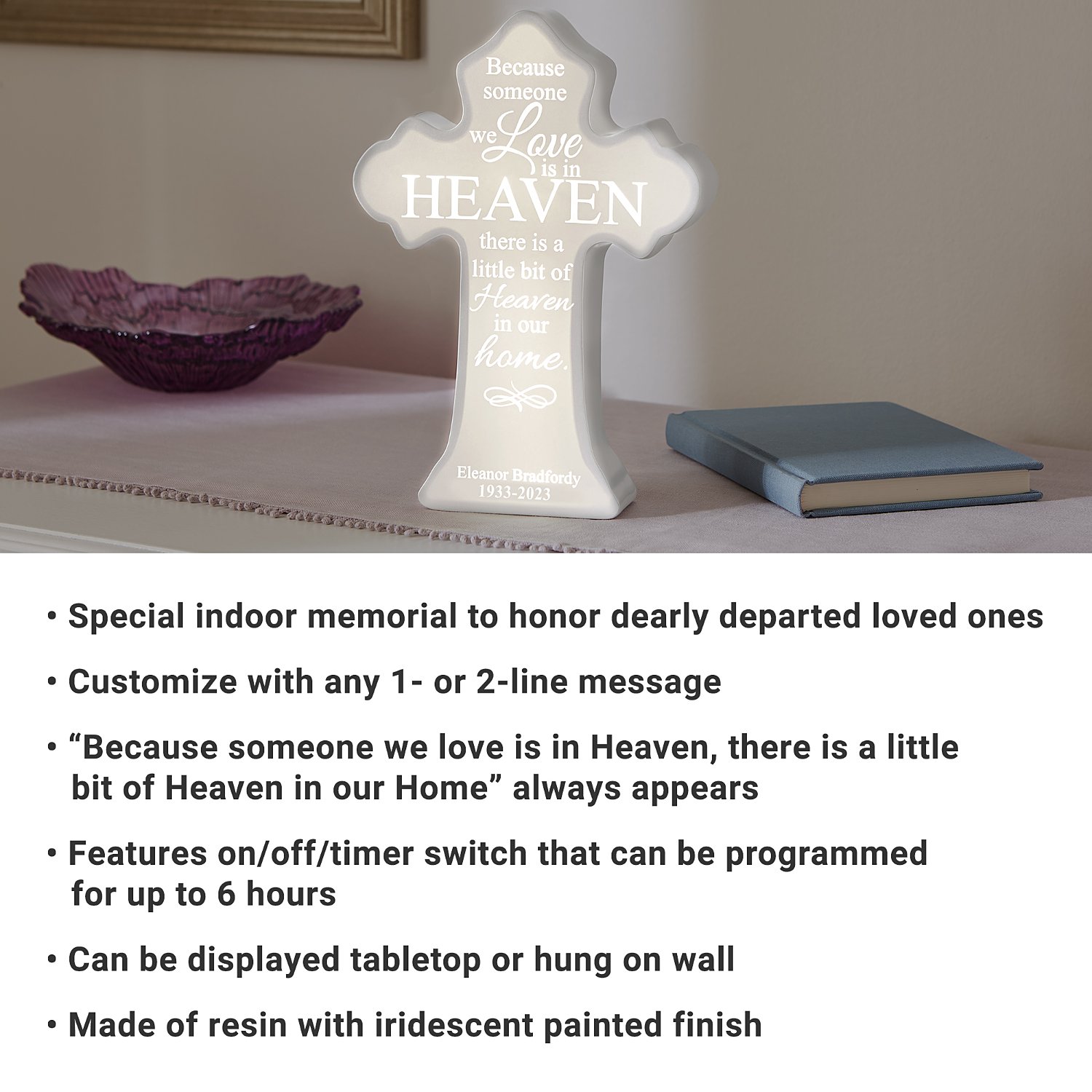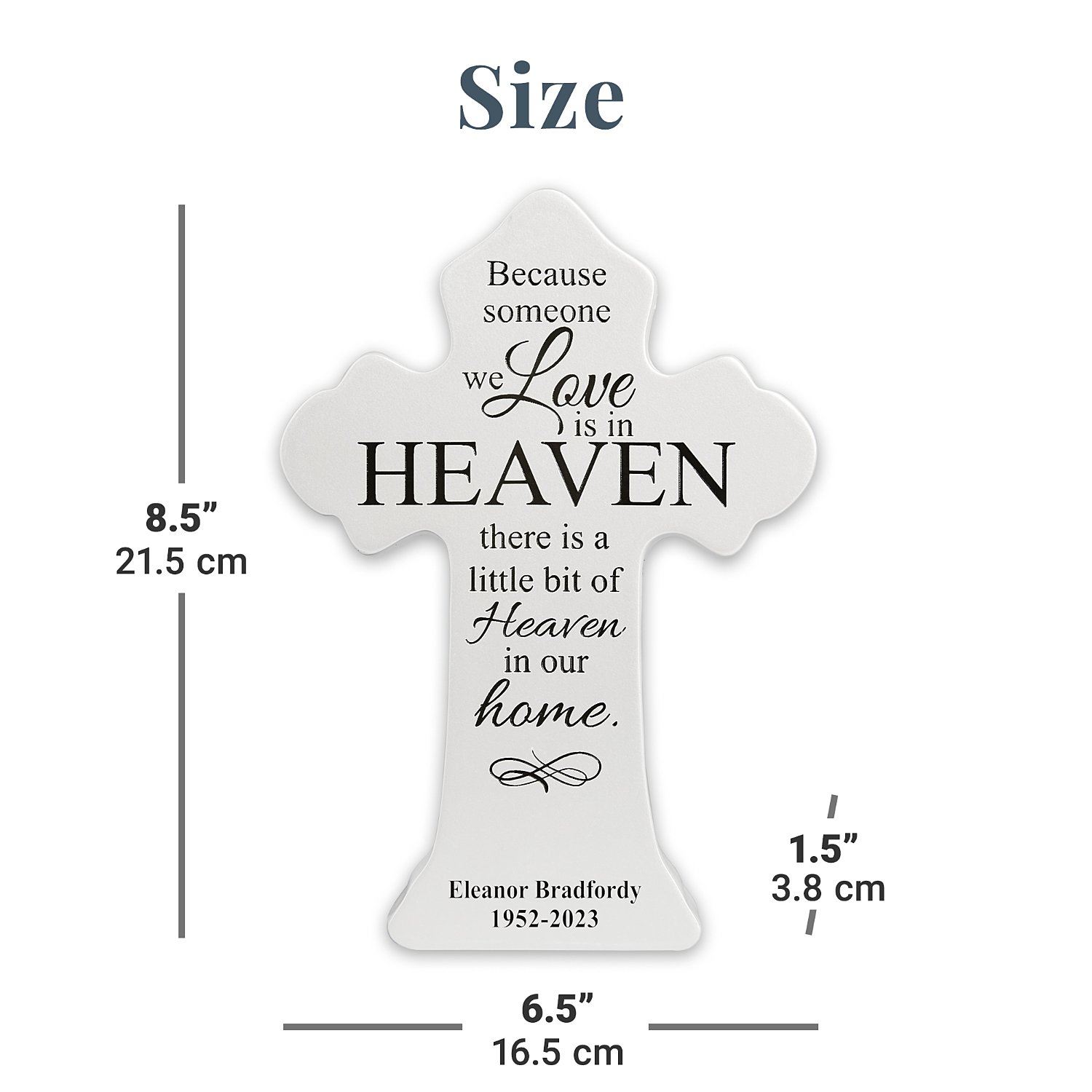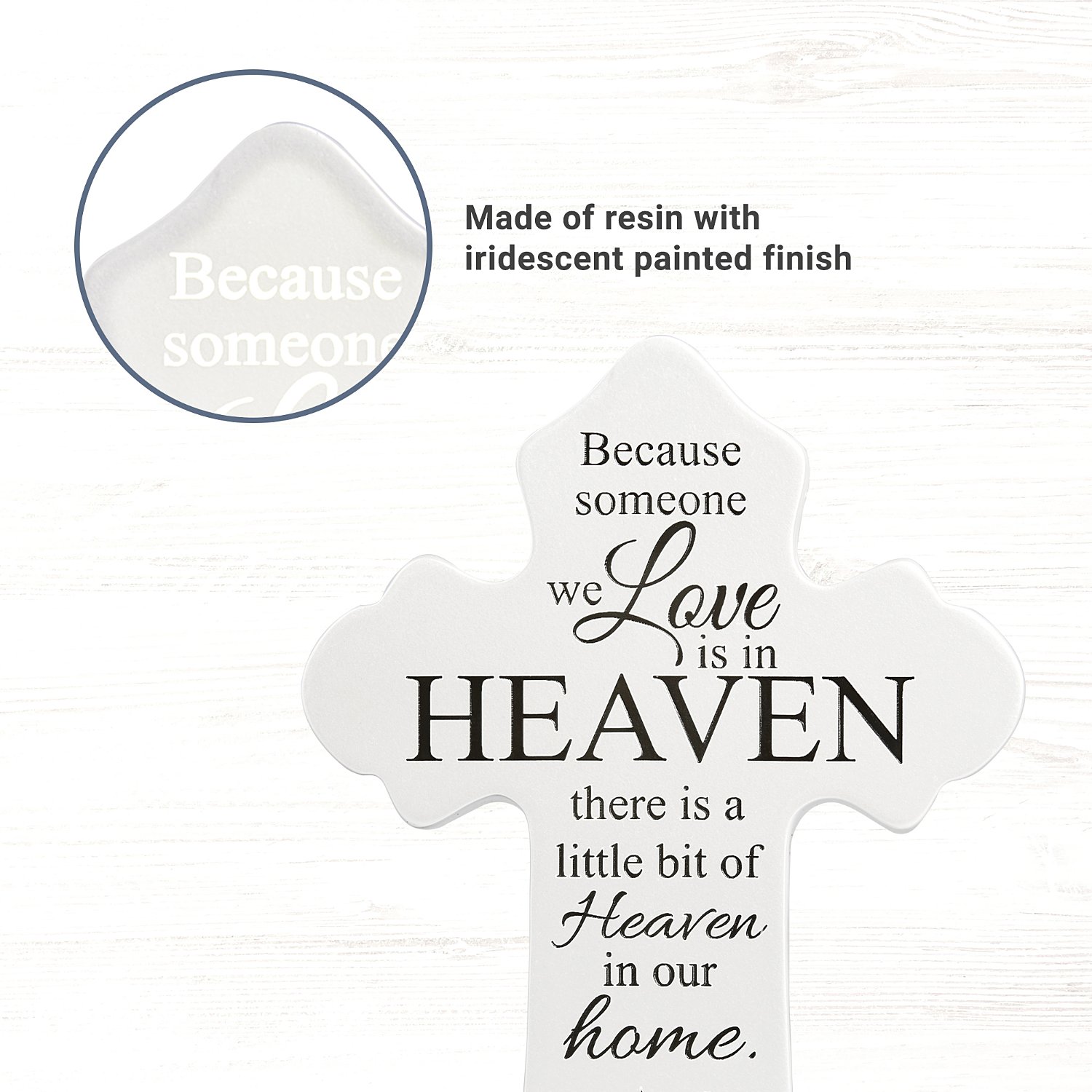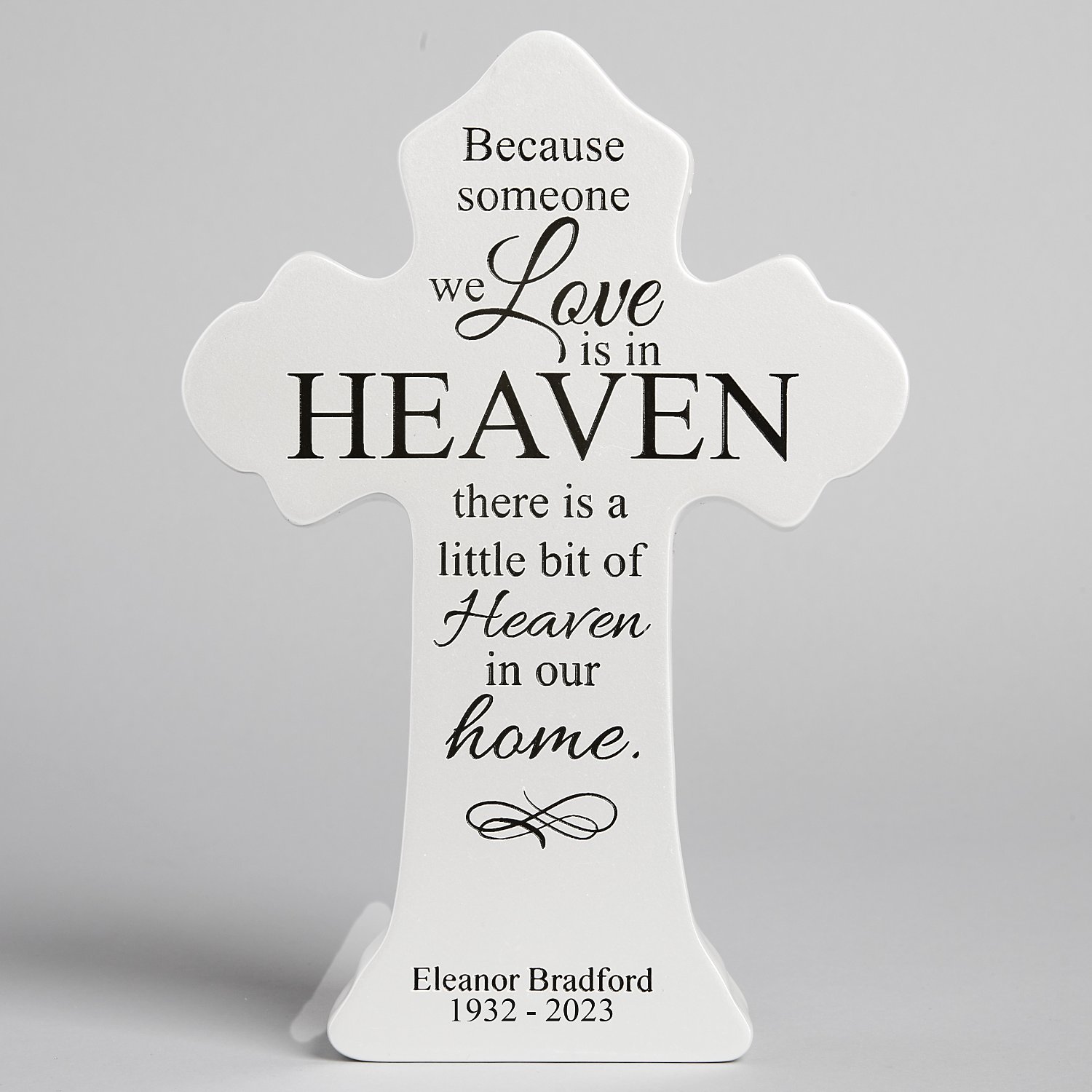 Heavenly Home Memorial Light-Up Personalized Cross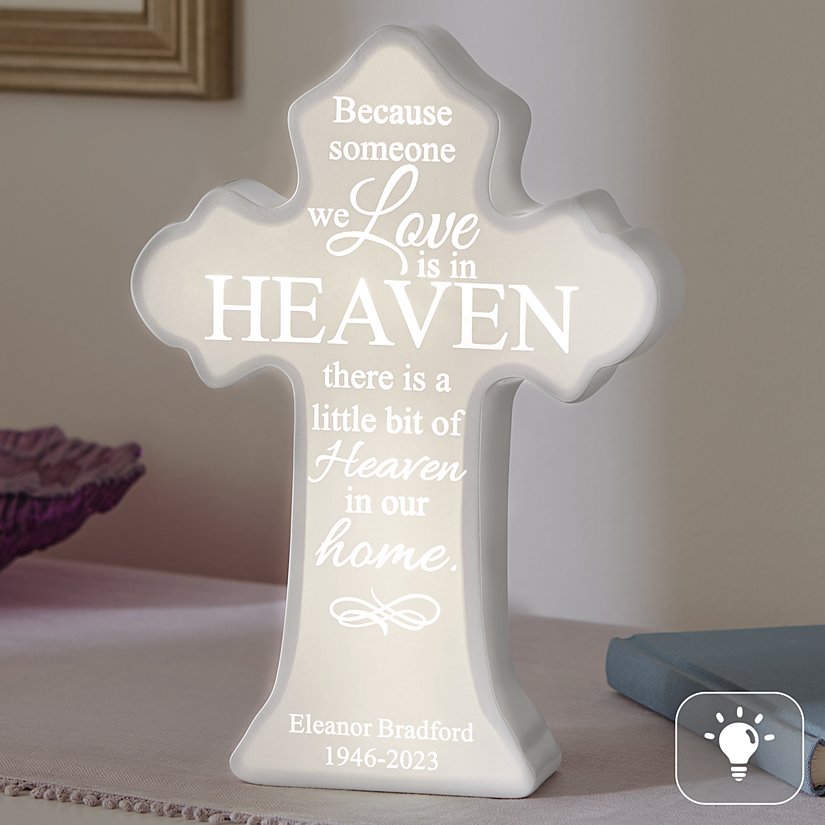 Product Description
Add a radiant touch of heaven to any home. This customized cross is artfully designed to inspire by day and guide their spirit home by night.
Engrave with any 1- or 2-line message, up to 18 characters on each line
"Because someone we love is in Heaven, there is a little bit of Heaven in our Home" will always appear
Crafted of resin with iridescent painted finish
Light-up functionality includes on/off/timer switch
Can be programmed for automatic self timer for up to 6 hours
Hang on wall or display tabletop
Uses 3 AAA batteries (not included)
Measures 6.5"Wx8.5"Hx1.5"D
Heavenly Home Memorial Light-Up Personalized Cross
Personalized with care in the USA
PERFECT GIFT GUARANTEE Your personalized gift is a unique and lasting way to honor your loved one. We'll make sure you're 100% satisfied, or your money back.
Add a radiant touch of heaven to any home. This customized cross is artfully designed to inspire by day and guide their spirit home by night.

Engrave with any 1- or 2-line message, up to 18 characters on each line
"Because someone we love is in Heaven, there is a little bit of Heaven in our Home" will always appear
Crafted of resin with iridescent painted finish
Light-up functionality includes on/off/timer switch
Can be programmed for automatic self timer for up to 6 hours
Hang on wall or display tabletop
Uses 3 AAA batteries (not included)
Measures 6.5"Wx8.5"Hx1.5"D