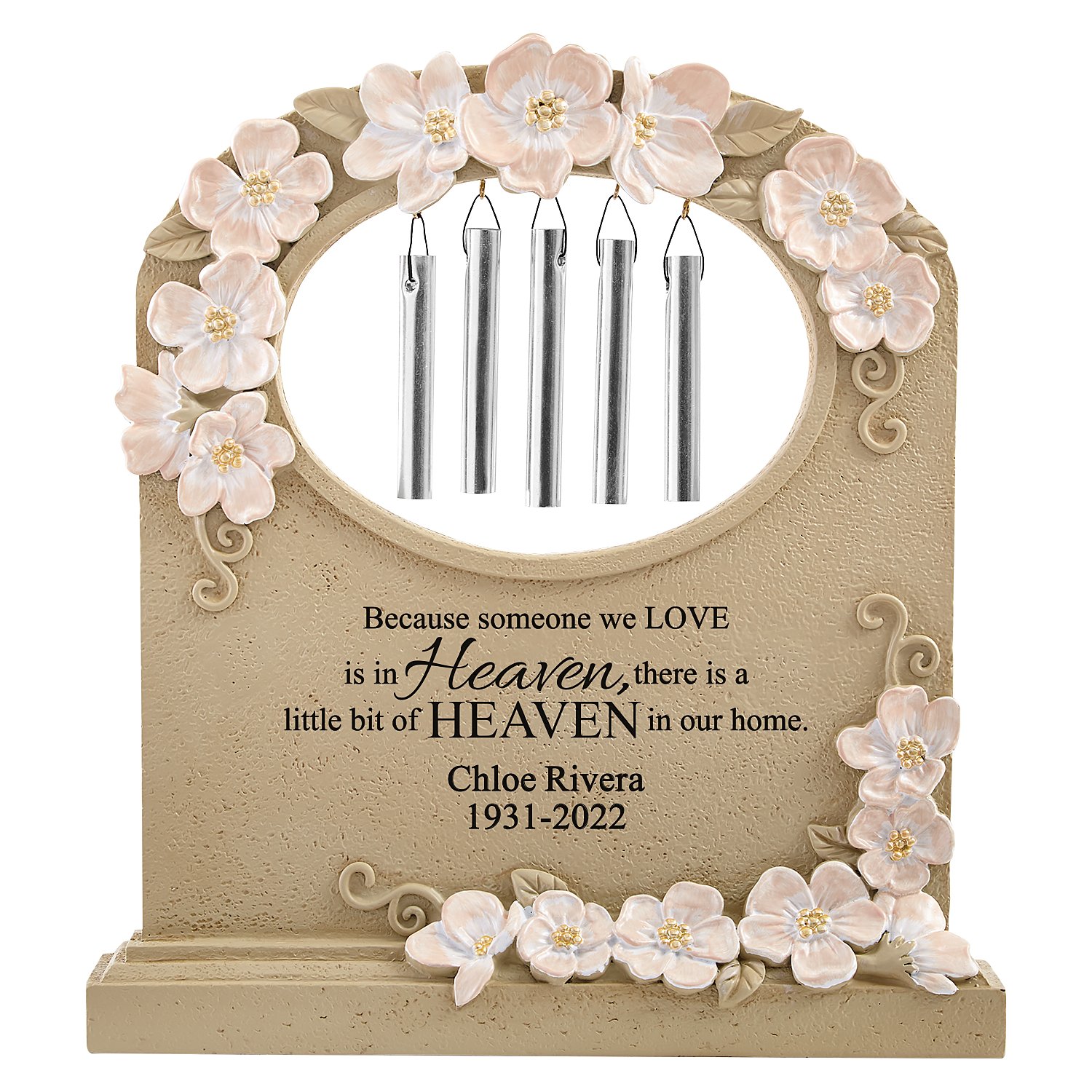 Heavenly Home Memorial Personalized Desktop Chime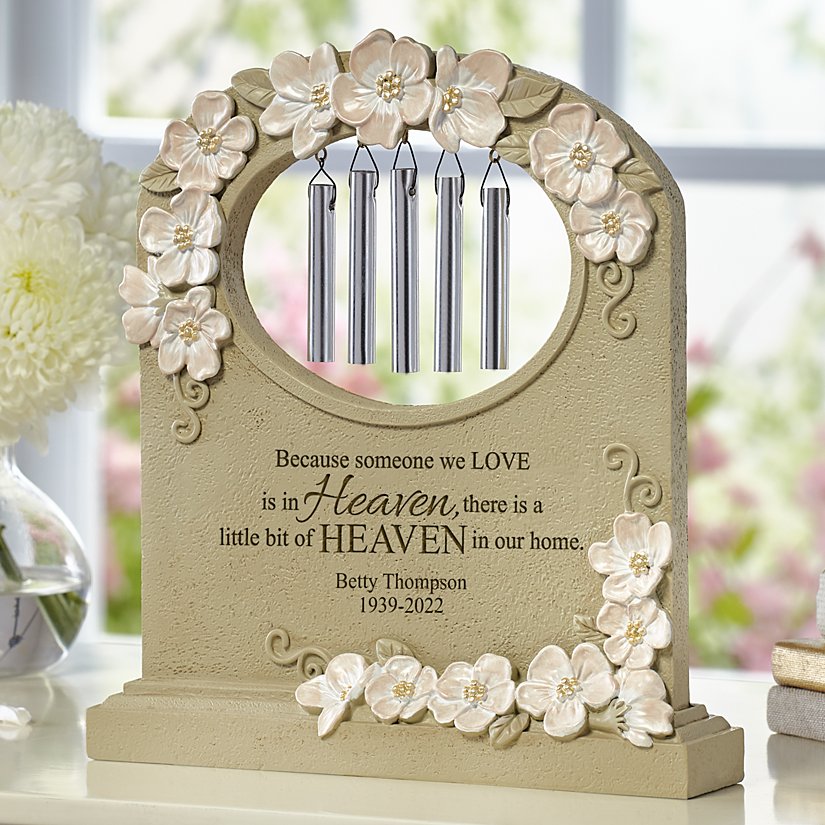 Product Description
Bring a little piece of heaven to your everyday life. They may have left your sight, but they'll always live on in your heart.
Thoughtfully engrave with any 1- to 2-line message, up to 18 characters on each line
"Because someone we Love is in Heaven, there is a little bit of Heaven in our home" will always appear
The 5 powder-coated, anodized aluminum tubes strike gentle notes when in movement
Crafted of lasting poly-resin and anodized aluminum
Measures 9.6"Wx10.5"Hx2"D
Ideal for desks, end tables, curio cabinets and more
Heavenly Home Memorial Personalized Desktop Chime
Personalized with care in the USA
PERFECT GIFT GUARANTEE Your personalized gift is a unique and lasting way to honor your loved one. We'll make sure you're 100% satisfied, or your money back.
Bring a little piece of heaven to your everyday life. They may have left your sight, but they'll always live on in your heart.

Thoughtfully engrave with any 1- to 2-line message, up to 18 characters on each line
"Because someone we Love is in Heaven, there is a little bit of Heaven in our home" will always appear
The 5 powder-coated, anodized aluminum tubes strike gentle notes when in movement
Crafted of lasting poly-resin and anodized aluminum
Measures 9.6"Wx10.5"Hx2"D
Ideal for desks, end tables, curio cabinets and more