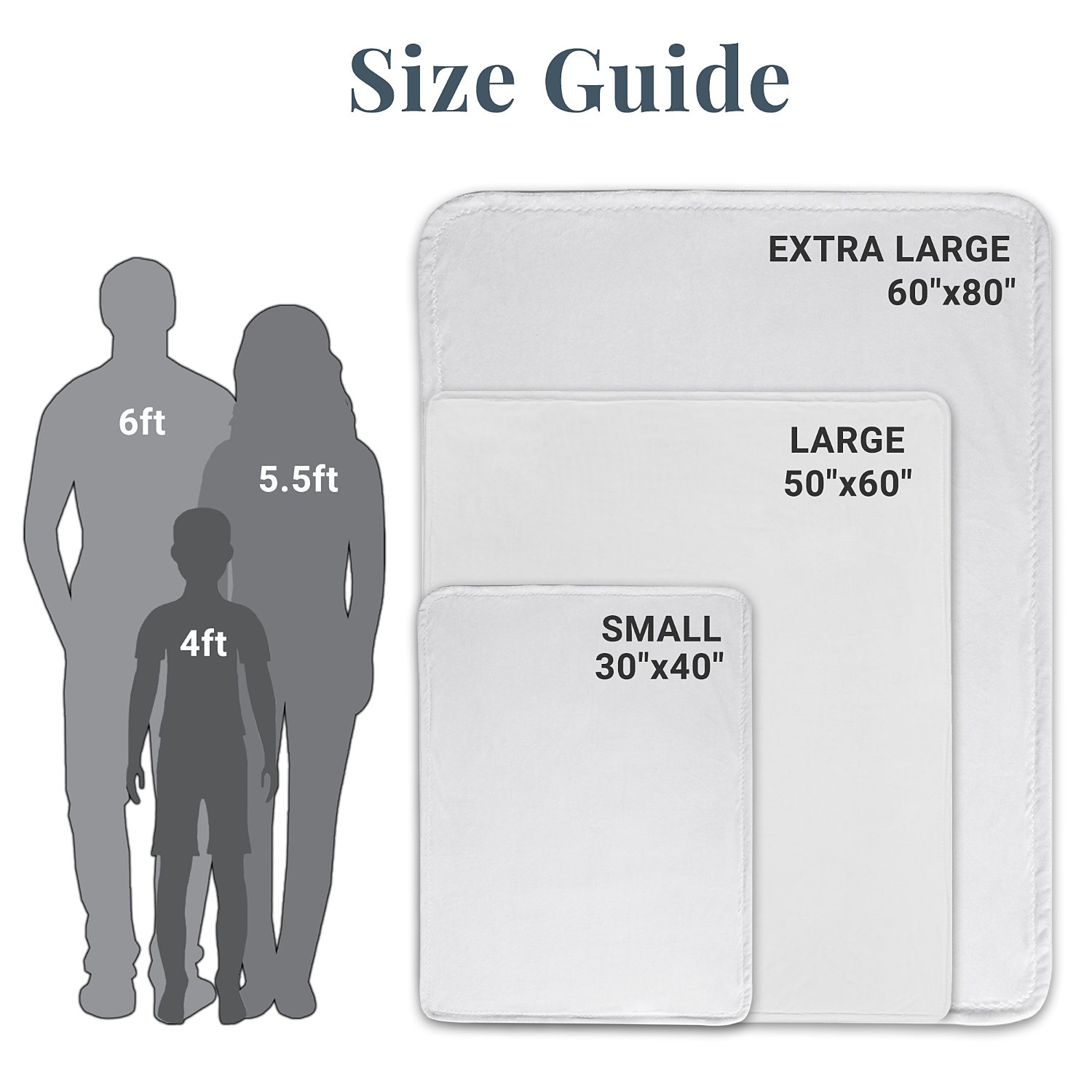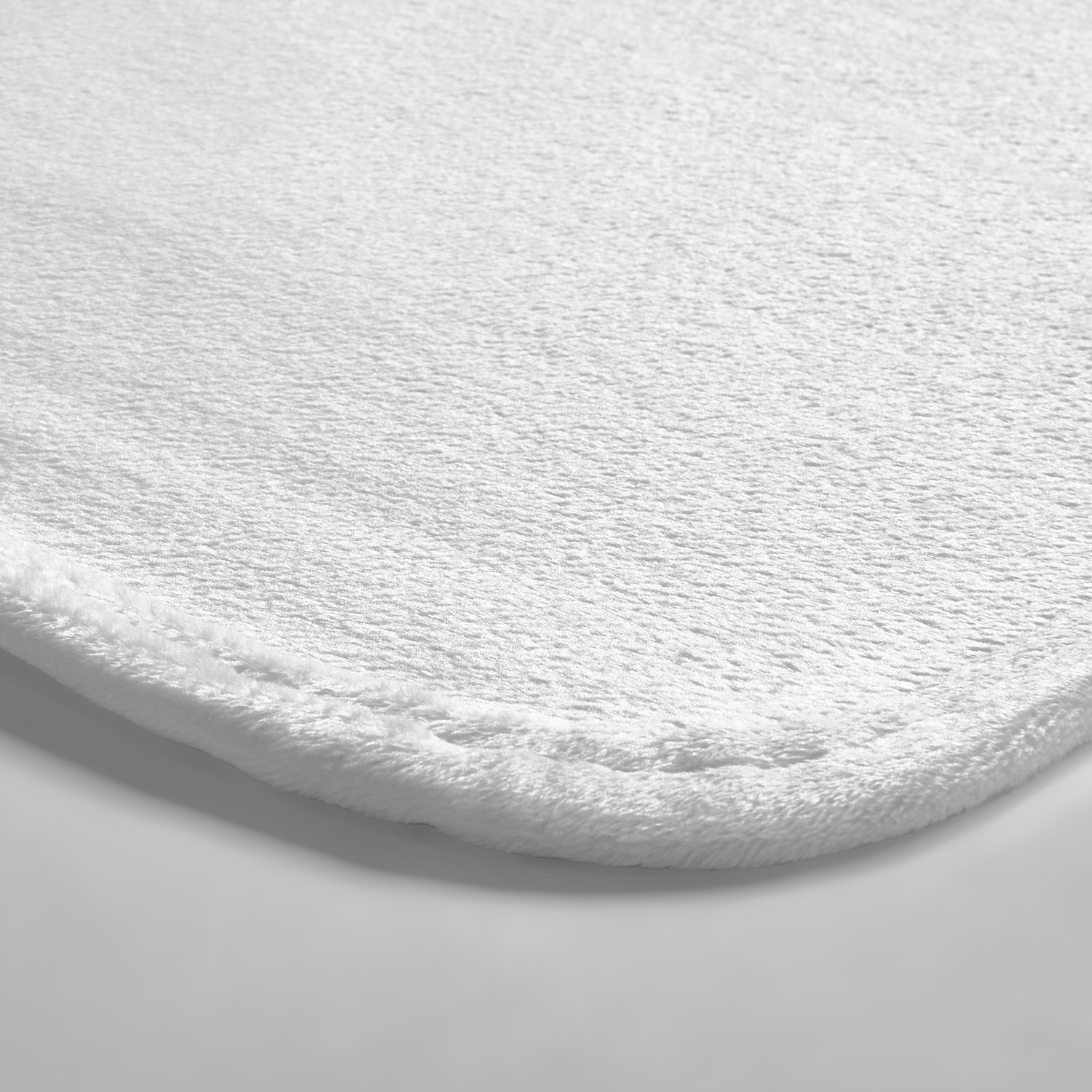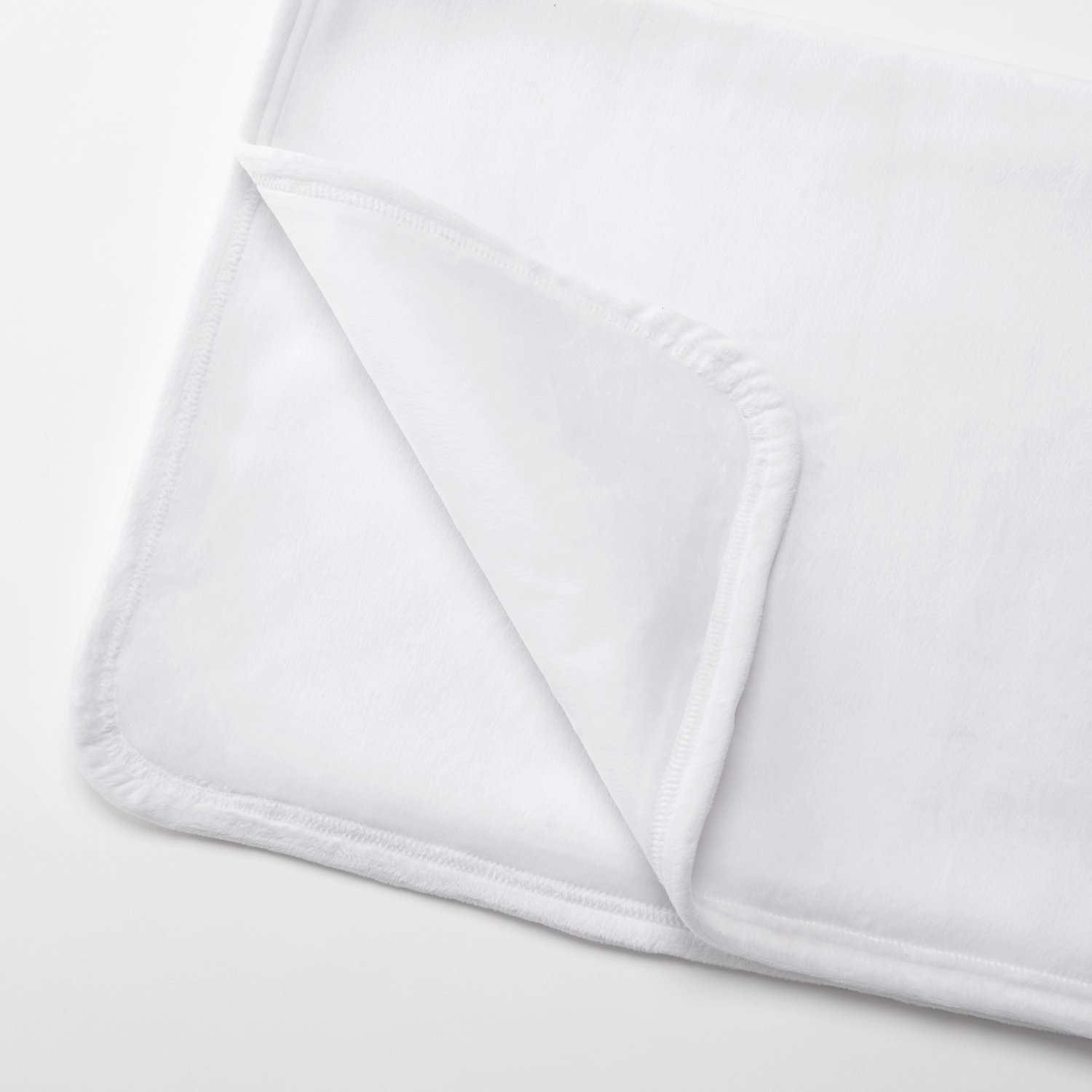 Hardest Goodbye Photo Personalized Plush Blanket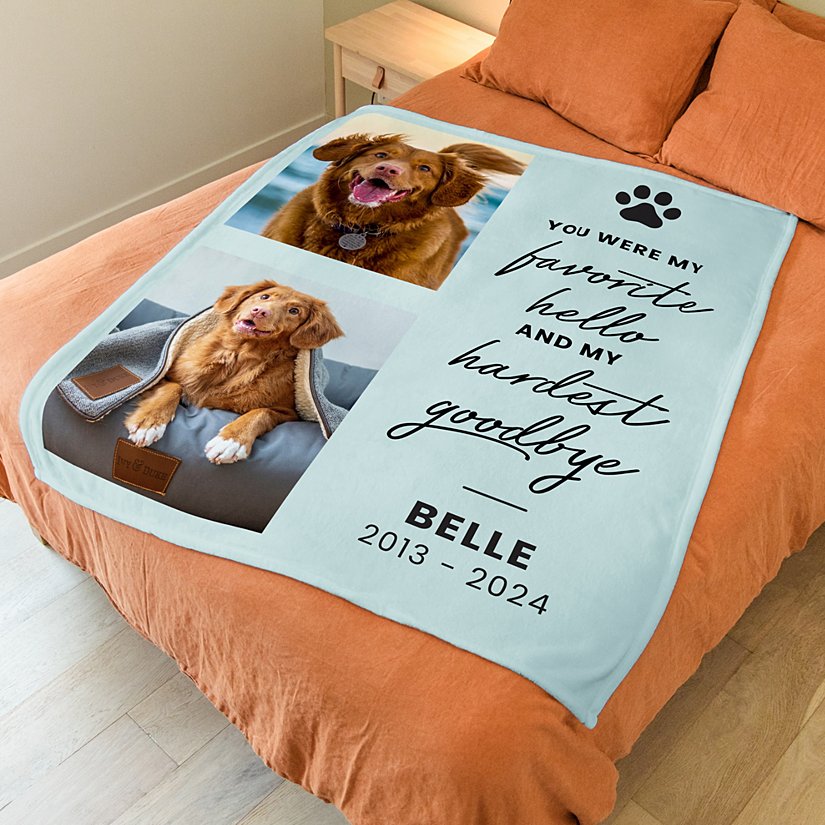 Product Description
They may have crossed the rainbow bridge, but the memories of your time together will live on. When you miss them most, curl up in this soft and cozy blanket to fill you with comfort and warmth.
Lovingly personalize with any 2 photos and any 2-line message, up to 15 characters on the first line and up to 20 characters on the second line
Choose gray, taupe or teal
Made of super soft plush poly
Available in 3 sizes: Small measures 30"x40", Large measures 50"x60" and XL measures 60"x80"
Machine washable for easy care
New

Hardest Goodbye Photo Personalized Plush Blanket
Personalized with care in the USA
PERFECT GIFT GUARANTEE Your personalized gift is a unique and lasting way to honor your loved one. We'll make sure you're 100% satisfied, or your money back.
They may have crossed the rainbow bridge, but the memories of your time together will live on. When you miss them most, curl up in this soft and cozy blanket to fill you with comfort and warmth.

Lovingly personalize with any 2 photos and any 2-line message, up to 15 characters on the first line and up to 20 characters on the second line
Choose gray, taupe or teal
Made of super soft plush poly
Available in 3 sizes: Small measures 30"x40", Large measures 50"x60" and XL measures 60"x80"
Machine washable for easy care