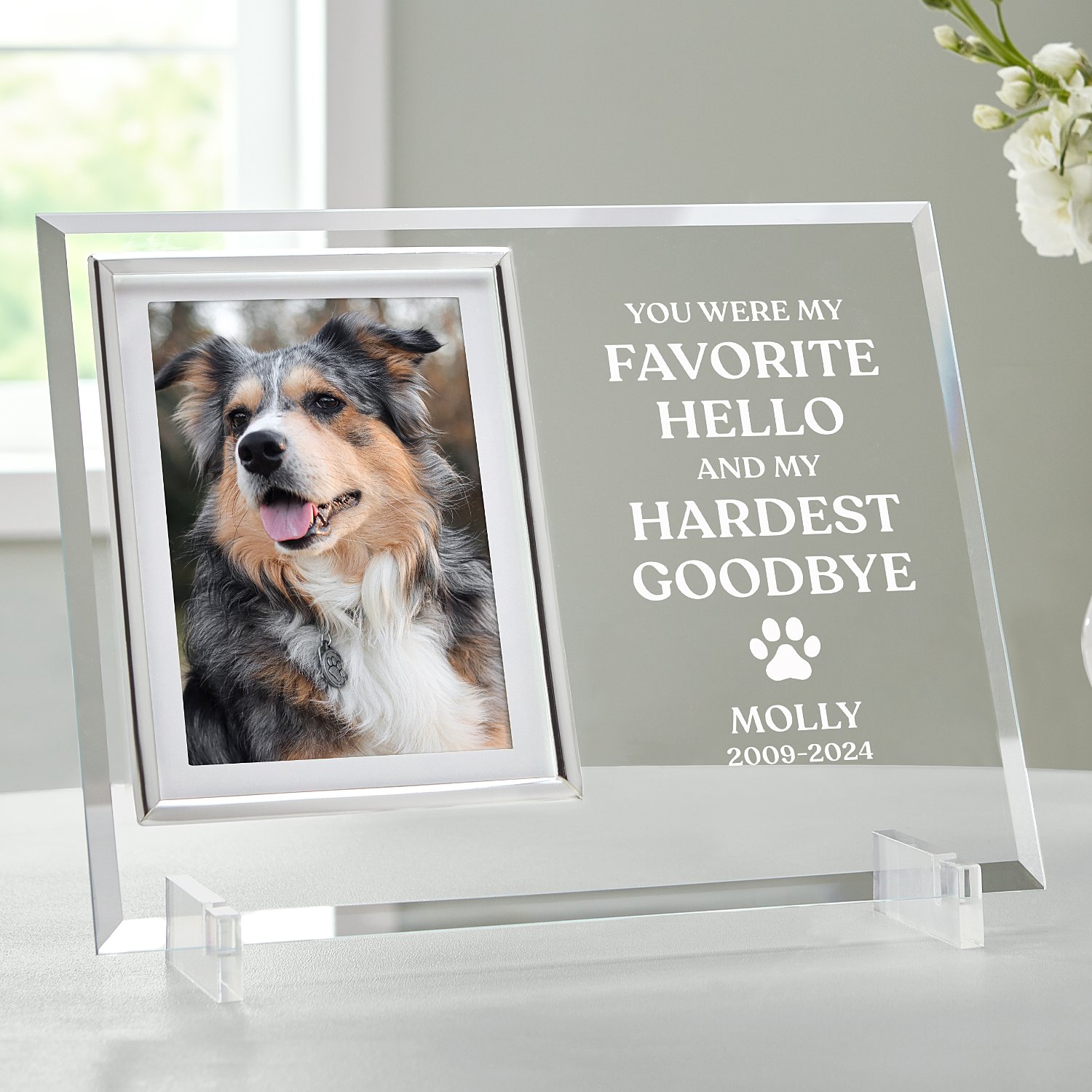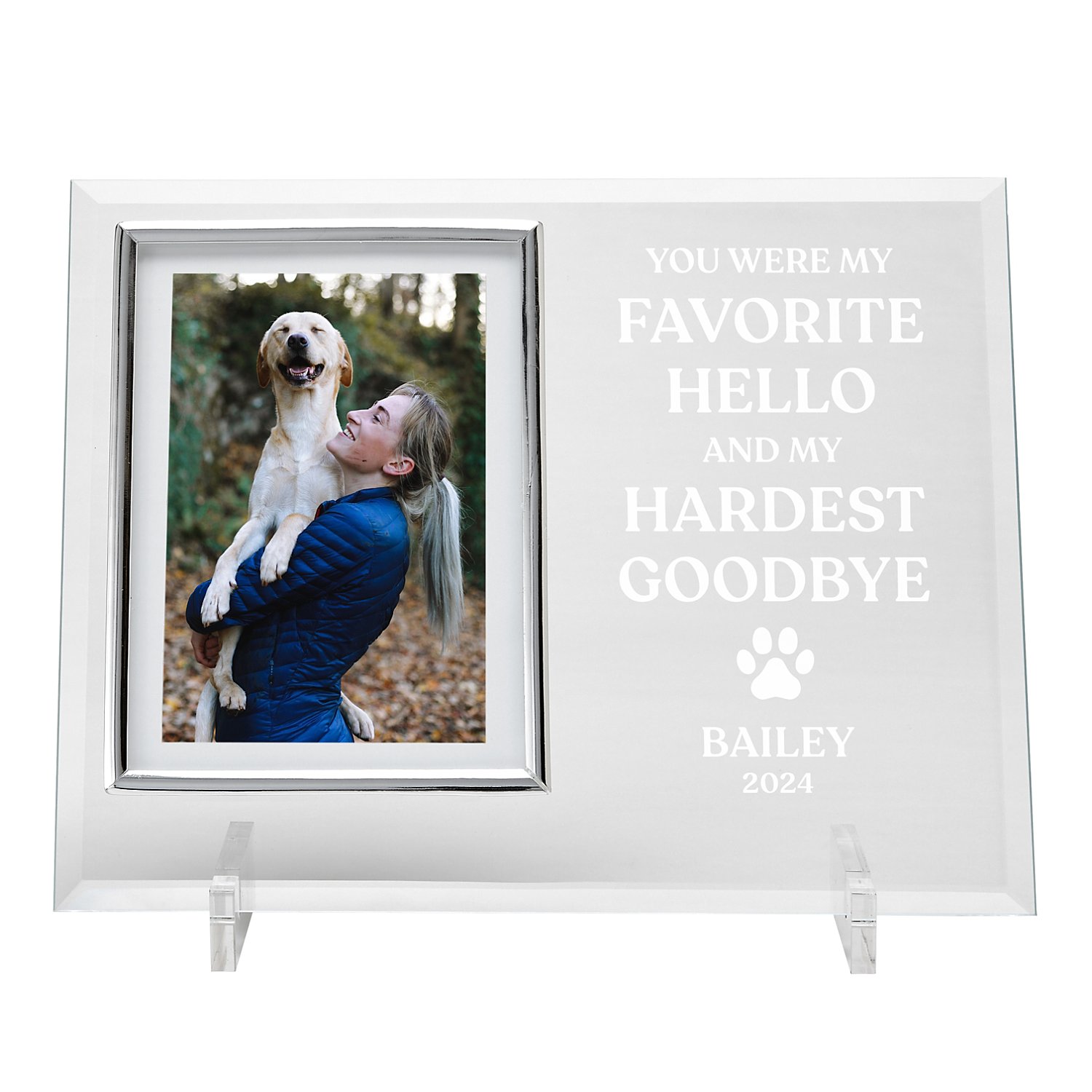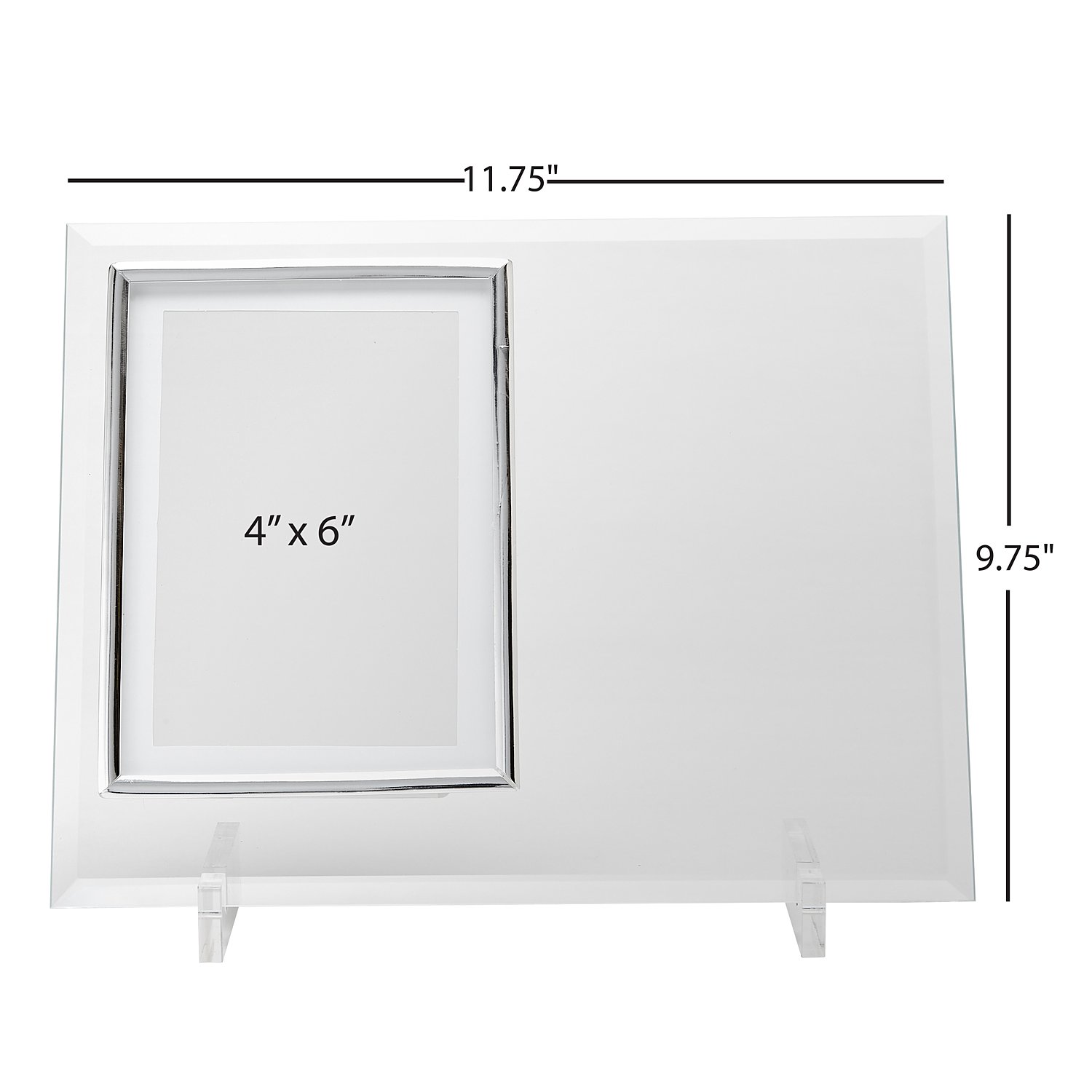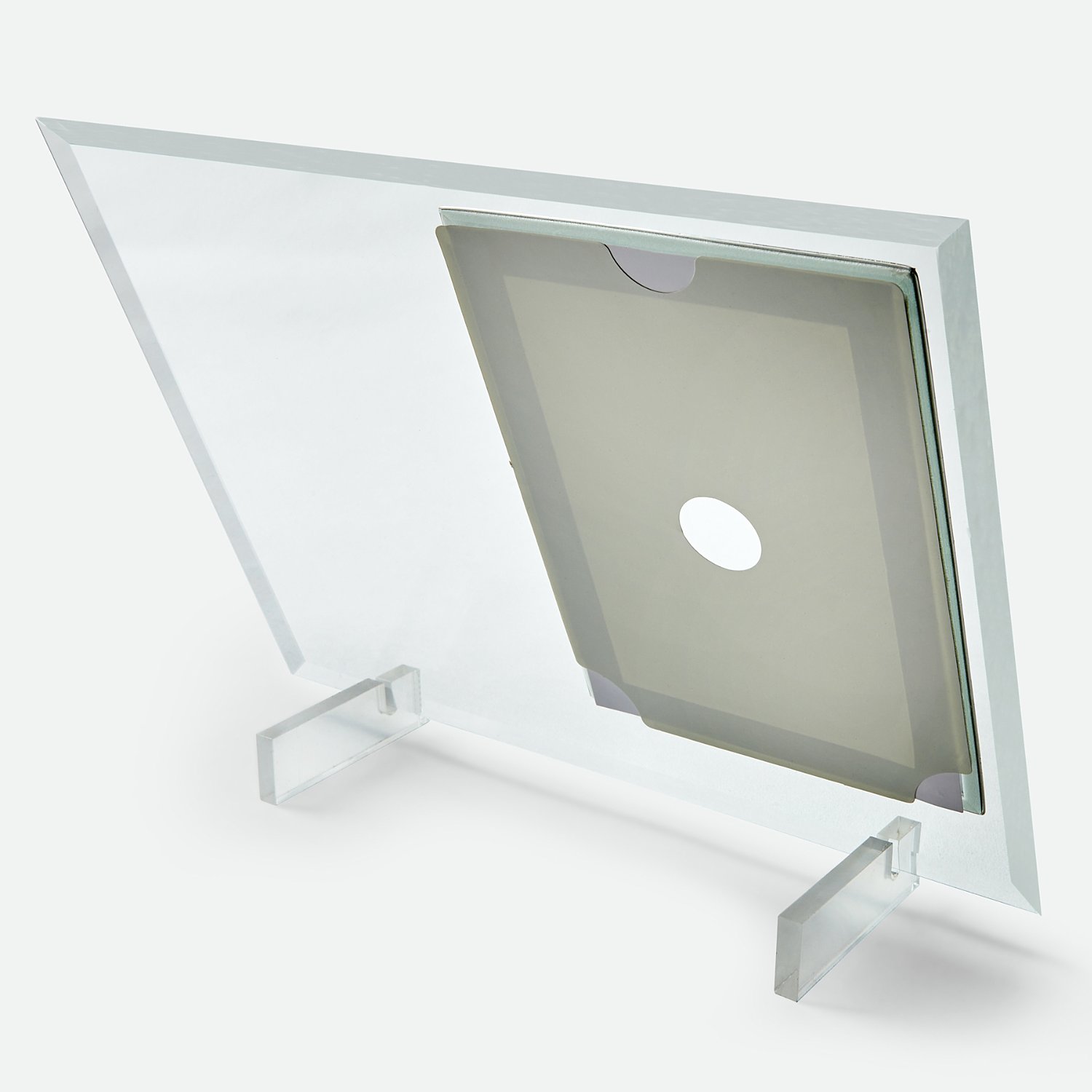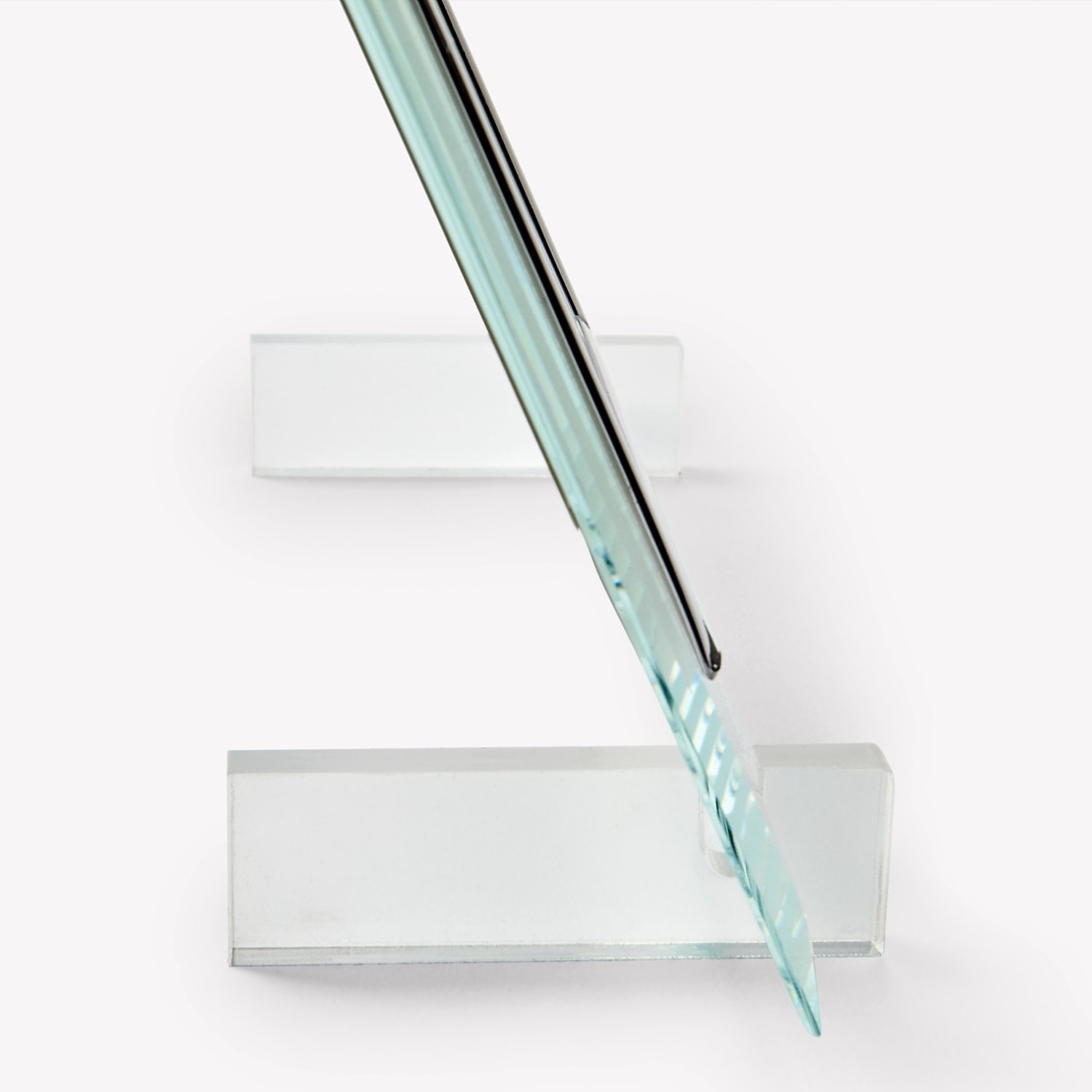 Hardest Goodbye Personalized Glass Frame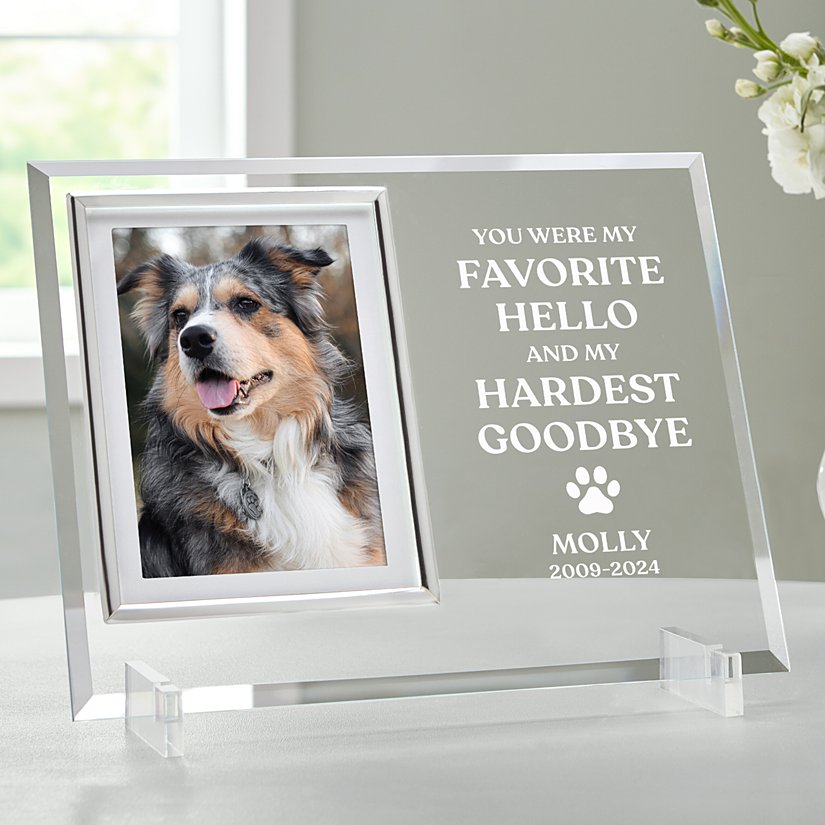 Product Description
Create a touching memorial that honors a lost loved one and also serves as cherished home décor. This elegant frame holds a favorite photo and features soothing words of comfort.
Lovingly personalize with any 2-line message up to 15 characters on the first line and up to 20 characters on the second line
Made of heavyweight glass with metal trim around your photo
Measures 9.75"Hx11.75"W
Features beveled edges on all 4 sides
Includes clear easel legs for tabletop display
Holds 4"x6" photo with included mat or 5"x7" photo with mat removed
New

Hardest Goodbye Personalized Glass Frame
Personalized with care in the USA
PERFECT GIFT GUARANTEE Your personalized gift is a unique and lasting way to honor your loved one. We'll make sure you're 100% satisfied, or your money back.
Create a touching memorial that honors a lost loved one and also serves as cherished home décor. This elegant frame holds a favorite photo and features soothing words of comfort.

Lovingly personalize with any 2-line message up to 15 characters on the first line and up to 20 characters on the second line
Made of heavyweight glass with metal trim around your photo
Measures 9.75"Hx11.75"W
Features beveled edges on all 4 sides
Includes clear easel legs for tabletop display
Holds 4"x6" photo with included mat or 5"x7" photo with mat removed