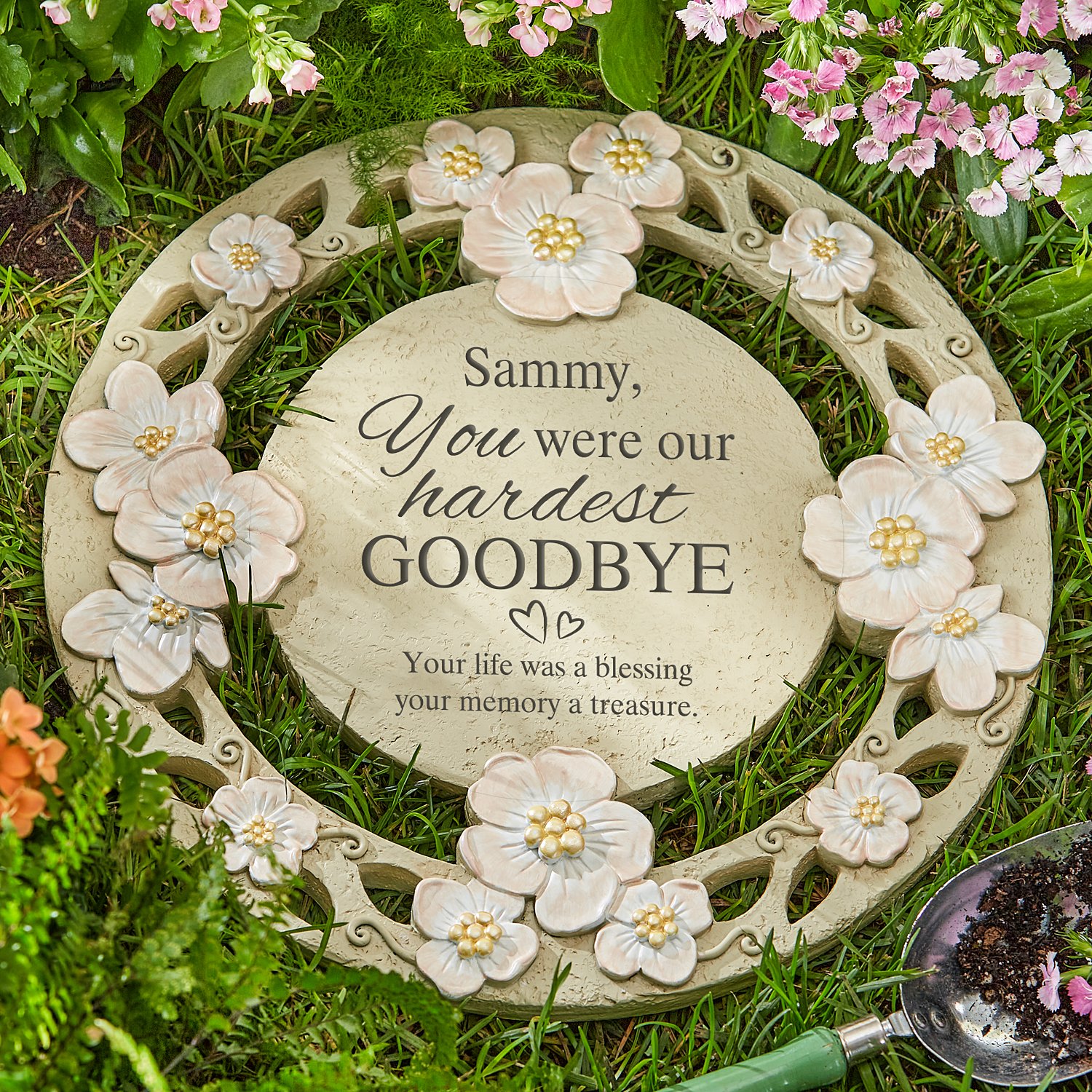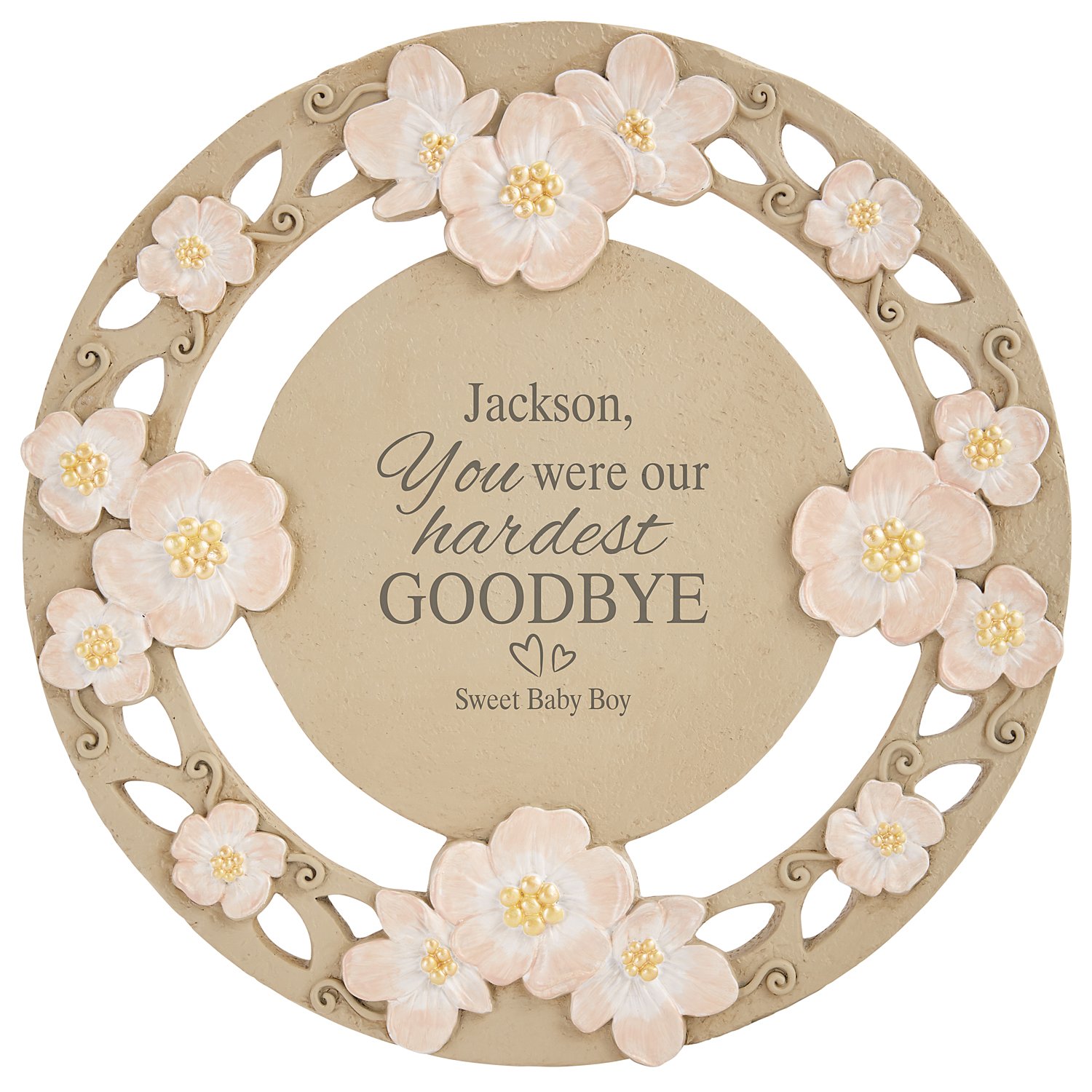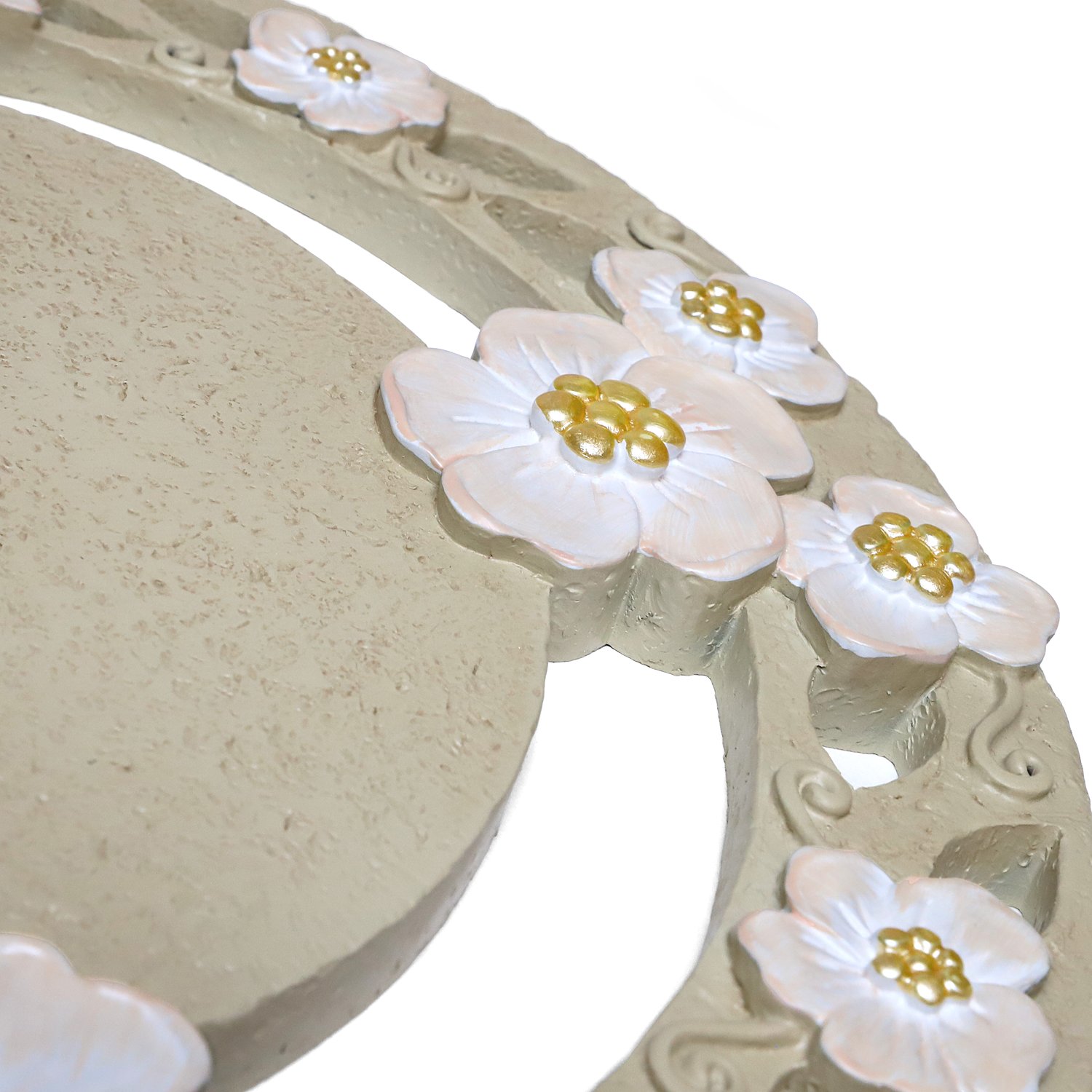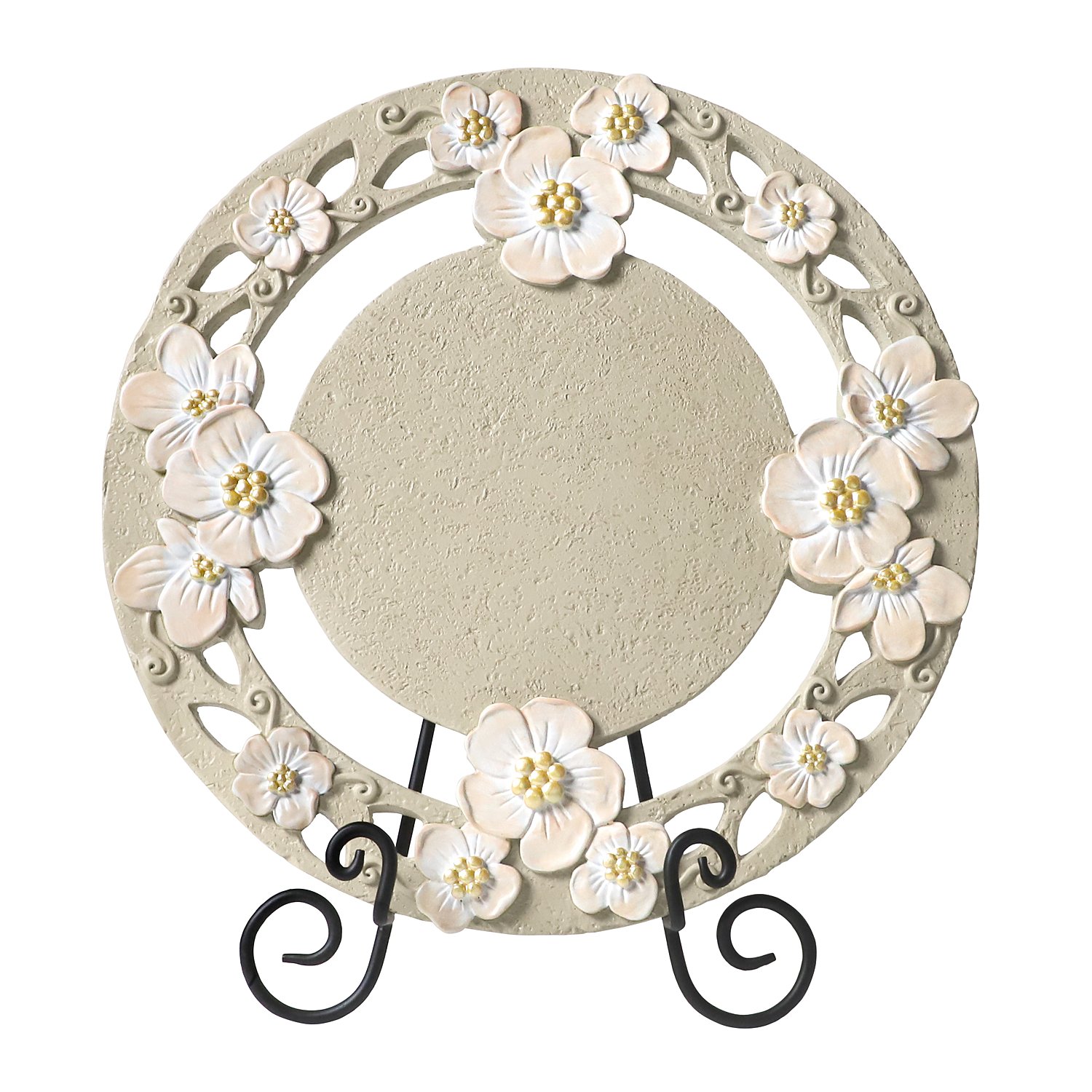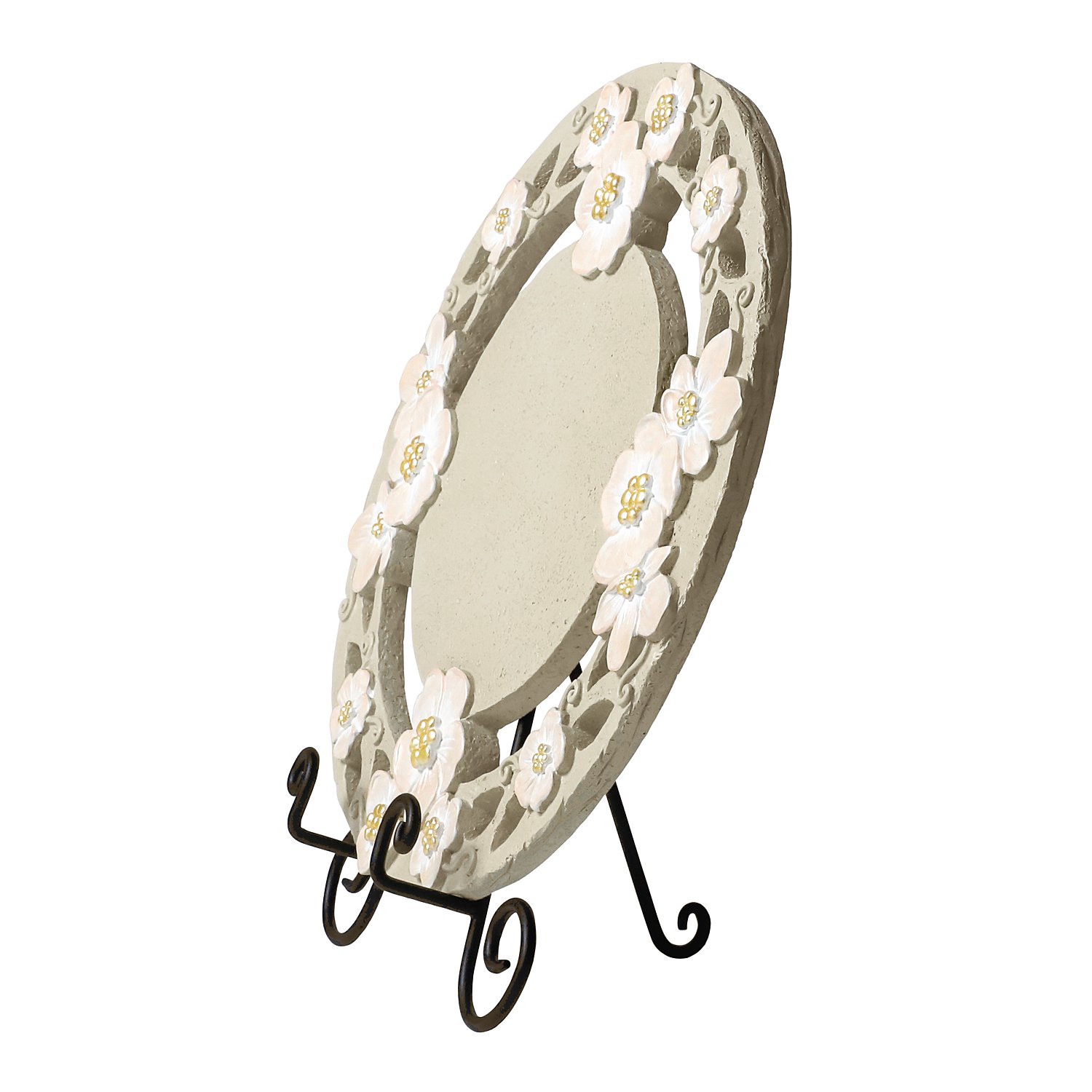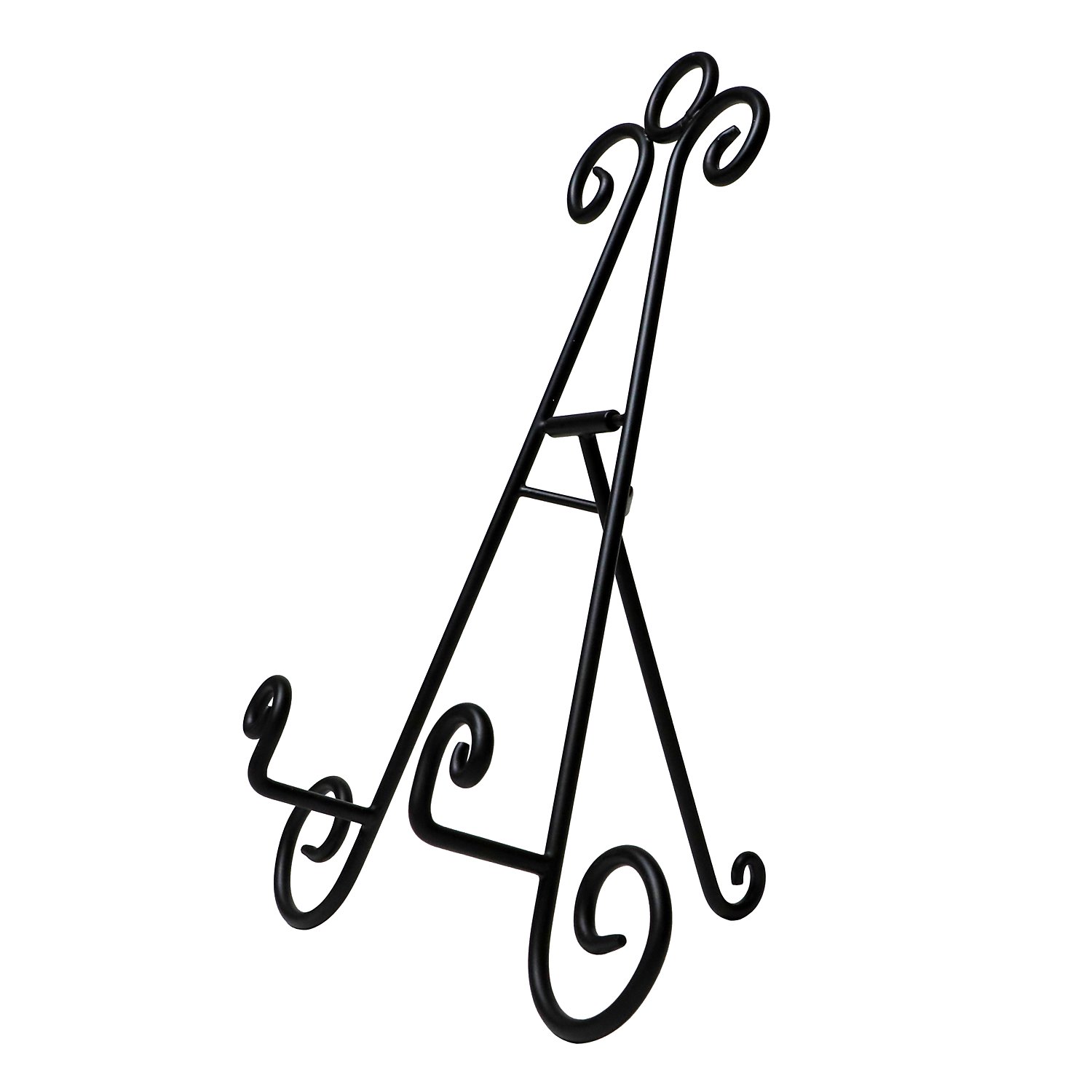 Hardest Goodbye Memorial Garden Stone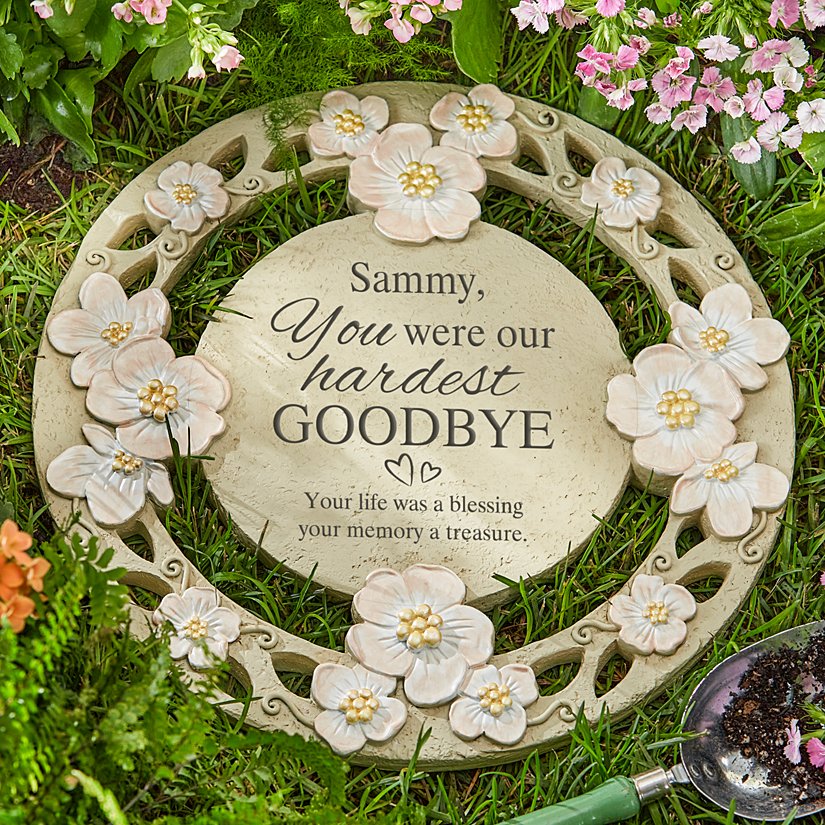 Product Description
Honor a friend or family member who is dearly missed. This stone will serve as a tribute to their memory, offering peace and comfort to all during a time of loss.
Thoughtfully engrave with any title up to 20 characters and any message up to 2 lines, up to 30 characters on each line
Crafted of durable cast resin with a realistic stone texture
Measures 12"D
To extend the life of your stepping stone, place in an area protected from direct sunlight, heavy wind, rain or inclement weather
Optional black metal scroll available for indoor/outdoor display
Gift box not available
New

Hardest Goodbye Memorial Garden Stone
Personalized with care in the USA
PERFECT GIFT GUARANTEE Your personalized gift is a unique and lasting way to honor your loved one. We'll make sure you're 100% satisfied, or your money back.
Honor a friend or family member who is dearly missed. This stone will serve as a tribute to their memory, offering peace and comfort to all during a time of loss.

Thoughtfully engrave with any title up to 20 characters and any message up to 2 lines, up to 30 characters on each line
Crafted of durable cast resin with a realistic stone texture
Measures 12"D
To extend the life of your stepping stone, place in an area protected from direct sunlight, heavy wind, rain or inclement weather
Optional black metal scroll available for indoor/outdoor display
Gift box not available