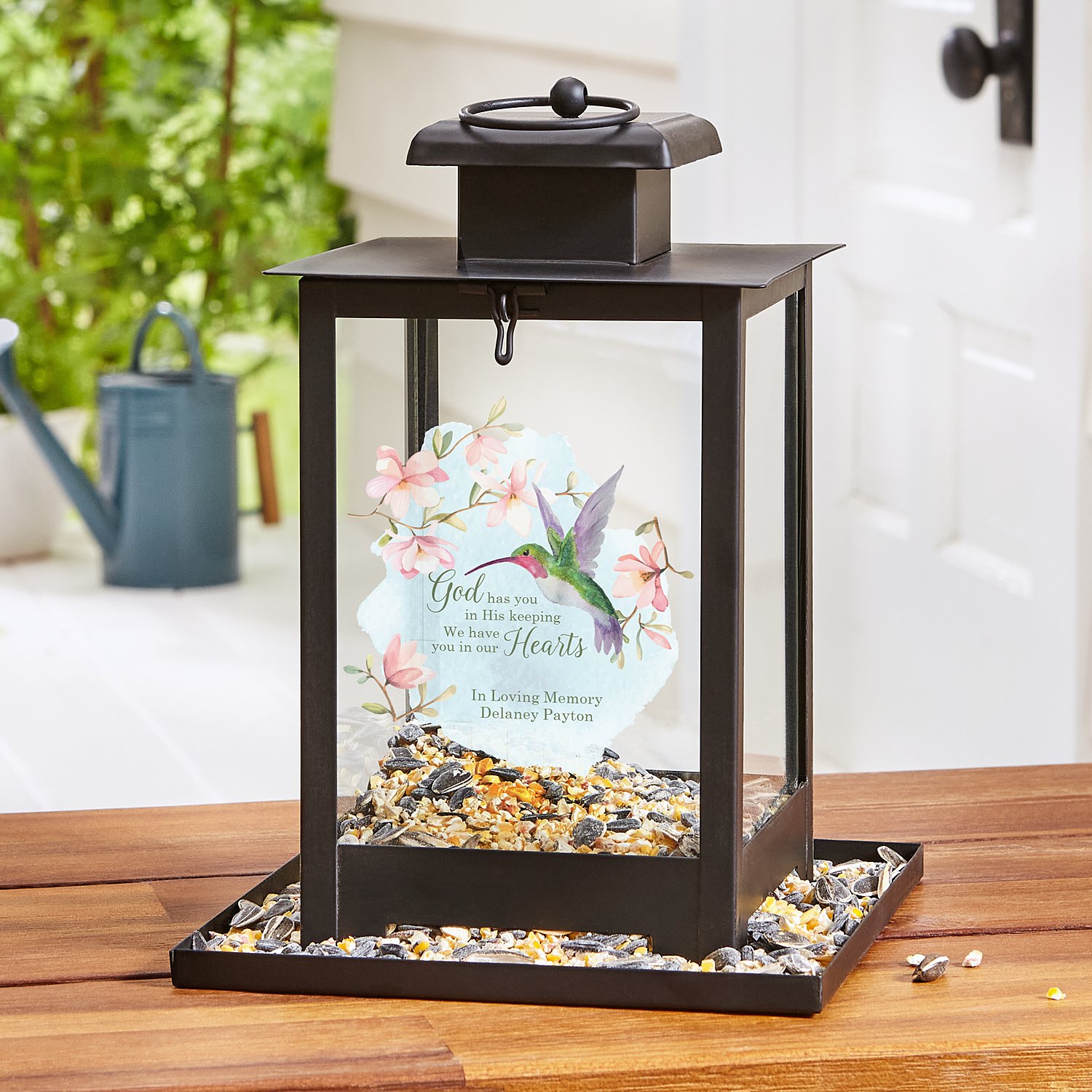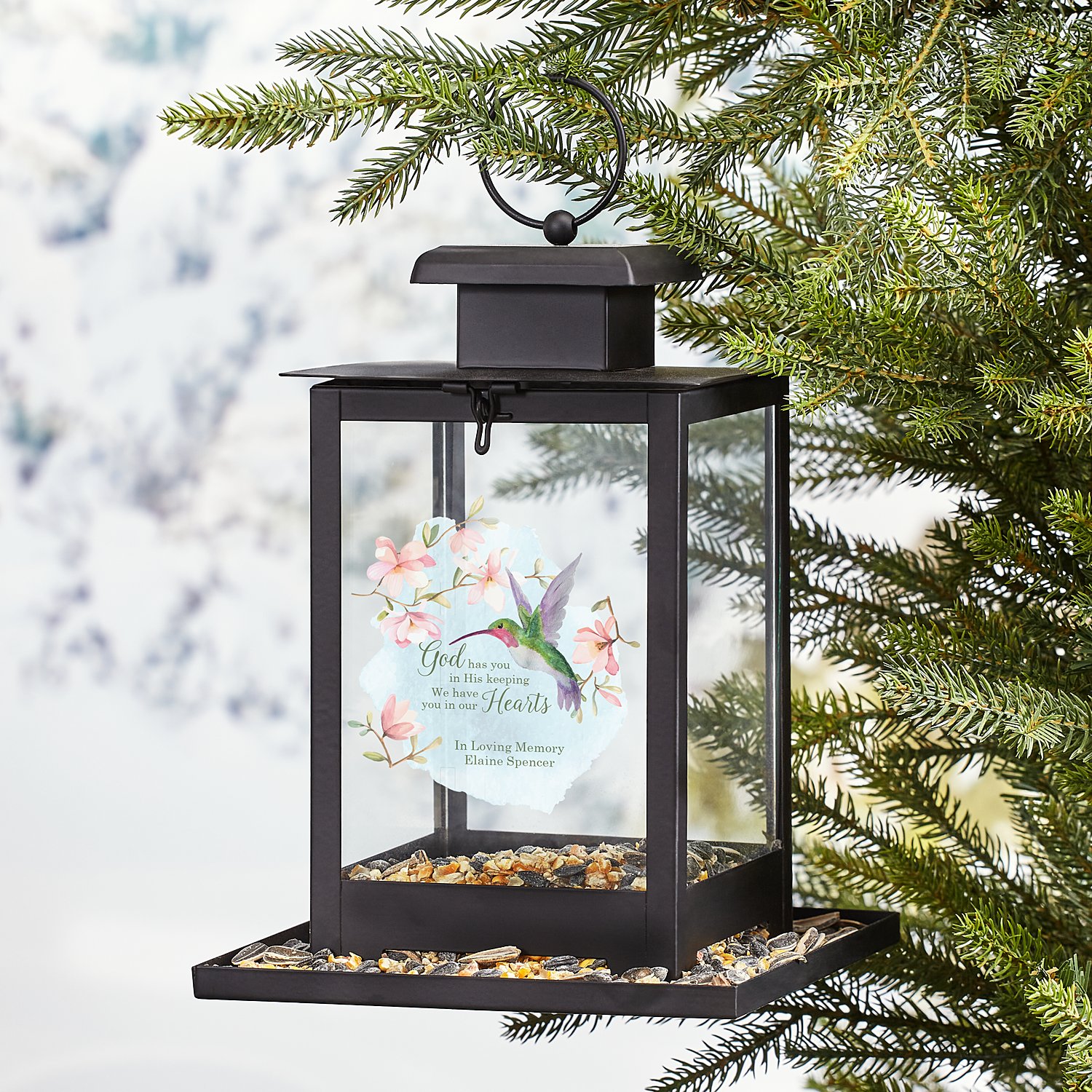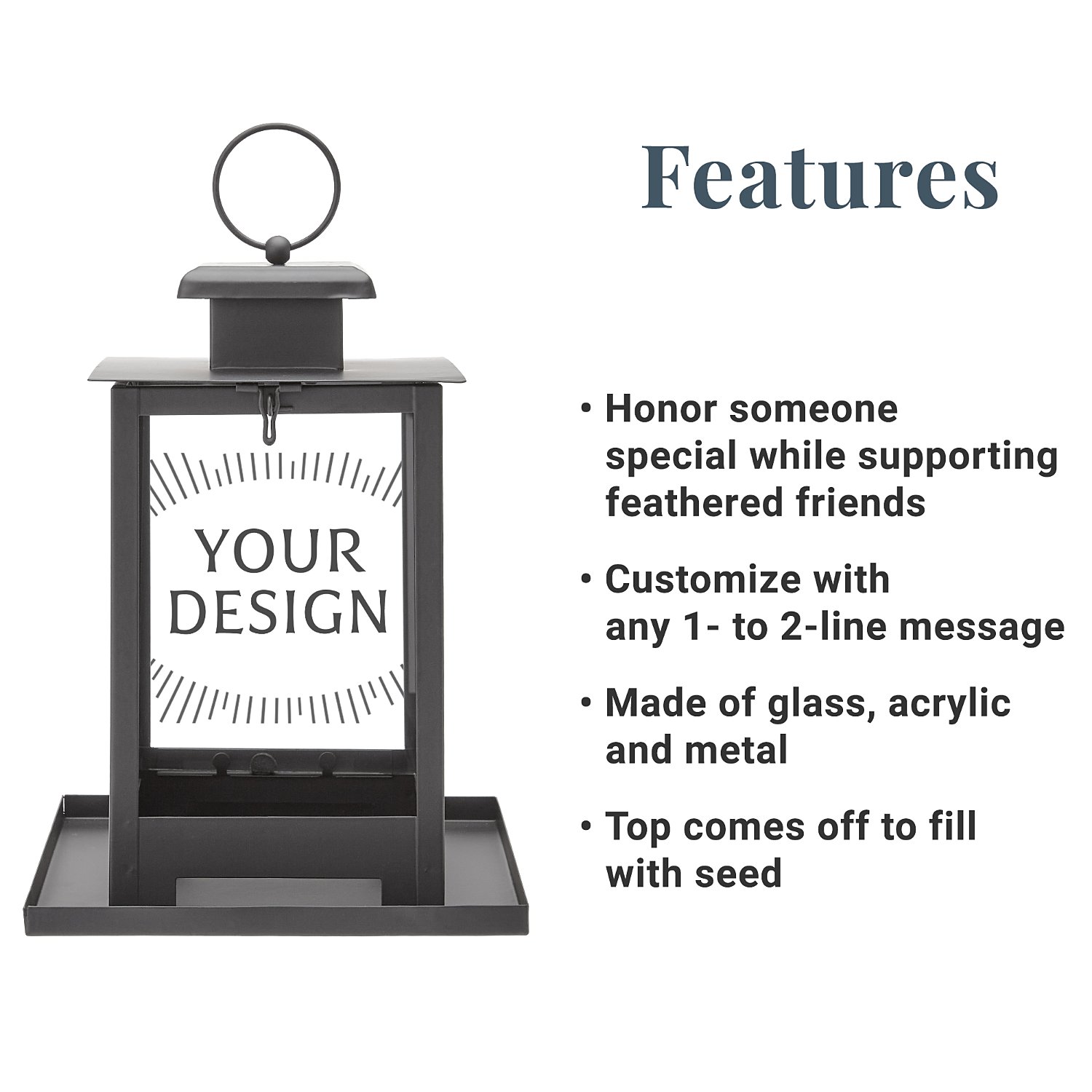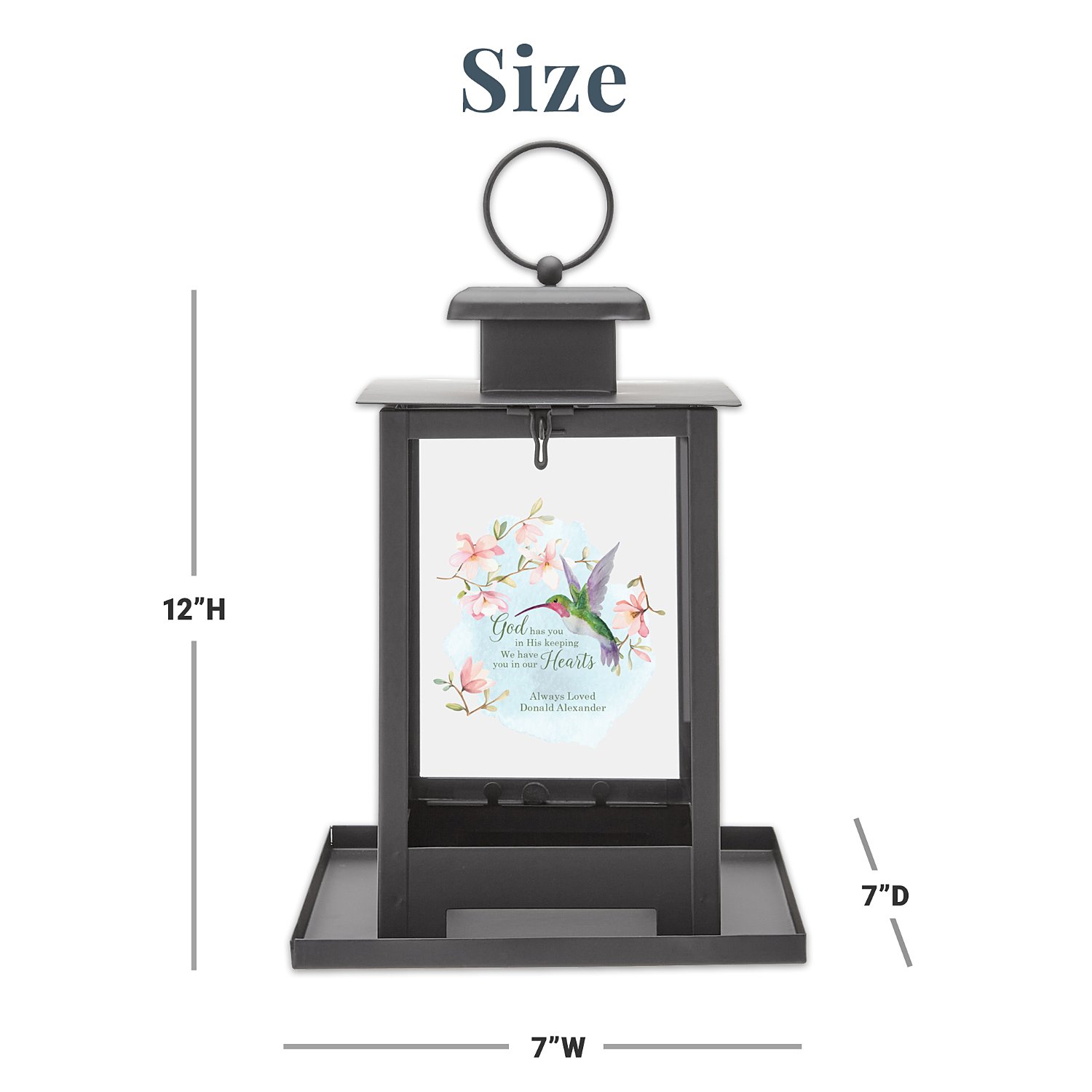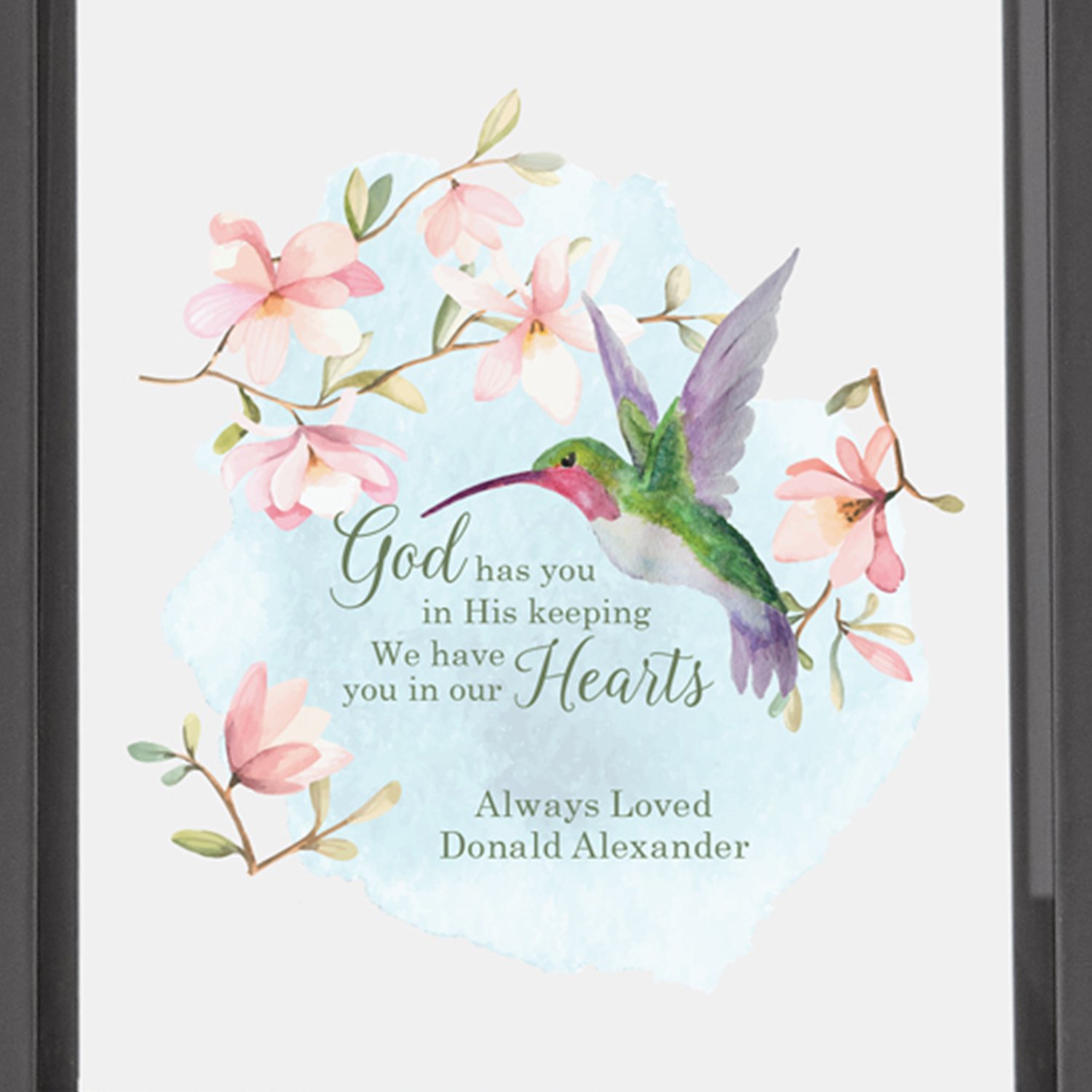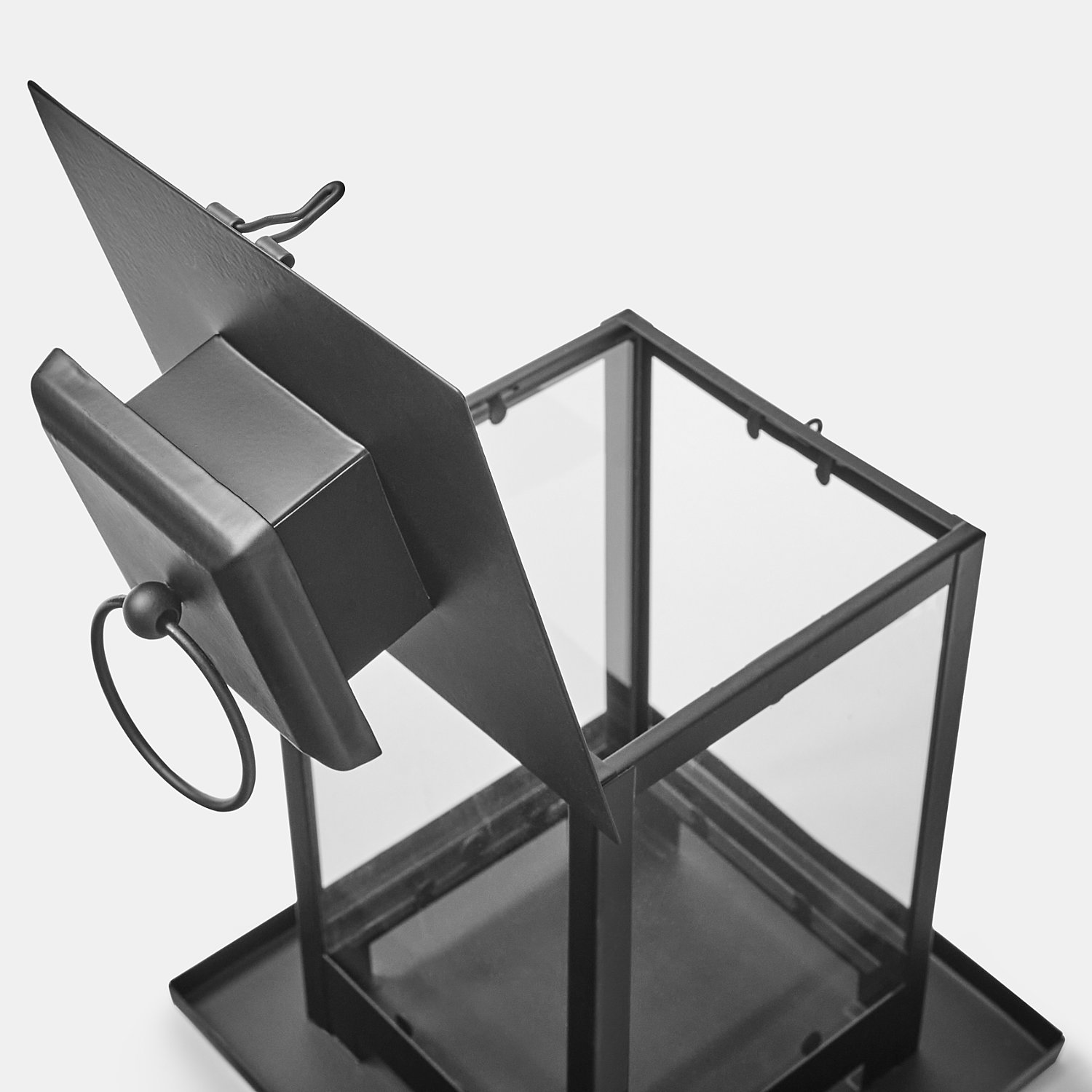 God's Keeping Memorial Personalized Bird Feeder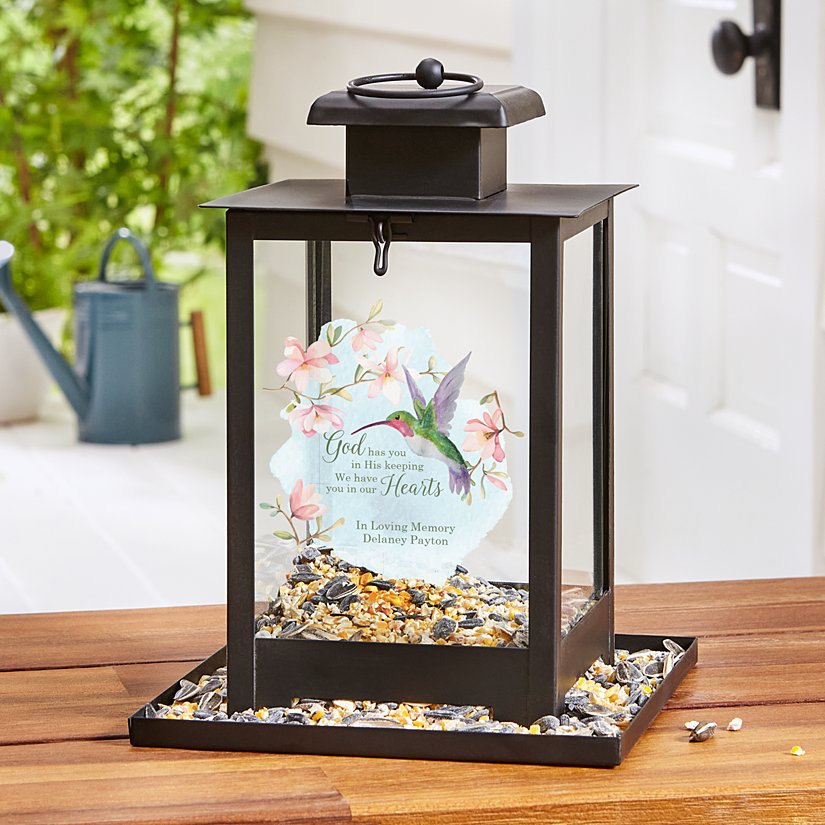 Product Description
Their memory will live forever on the wings of love. When the songbirds come to visit, you'll know your loved one is smiling down from heaven.
Personalize with any 1- to 2-line message, name or date, up to 18 characters on each line
"God has you in His keeping, We have you in our Hearts" will always appear
Made of metal with glass sides
Measures 7"Lx7"Wx12"H
Removable top to fill with seed
Seed not included
New

God's Keeping Memorial Personalized Bird Feeder
Personalized with care in the USA
PERFECT GIFT GUARANTEE Your personalized gift is a unique and lasting way to honor your loved one. We'll make sure you're 100% satisfied, or your money back.
Their memory will live forever on the wings of love. When the songbirds come to visit, you'll know your loved one is smiling down from heaven.

Personalize with any 1- to 2-line message, name or date, up to 18 characters on each line
"God has you in His keeping, We have you in our Hearts" will always appear
Made of metal with glass sides
Measures 7"Lx7"Wx12"H
Removable top to fill with seed
Seed not included