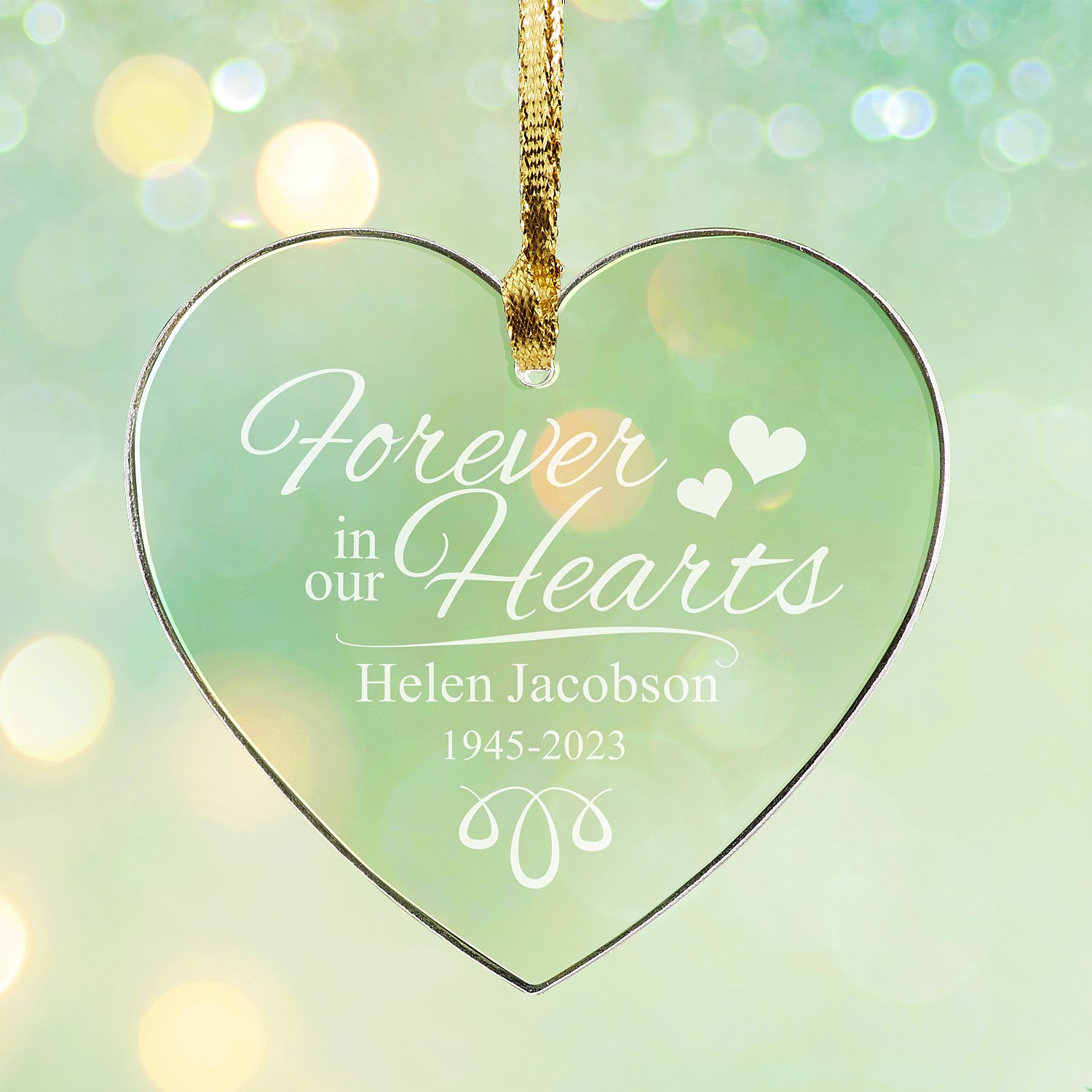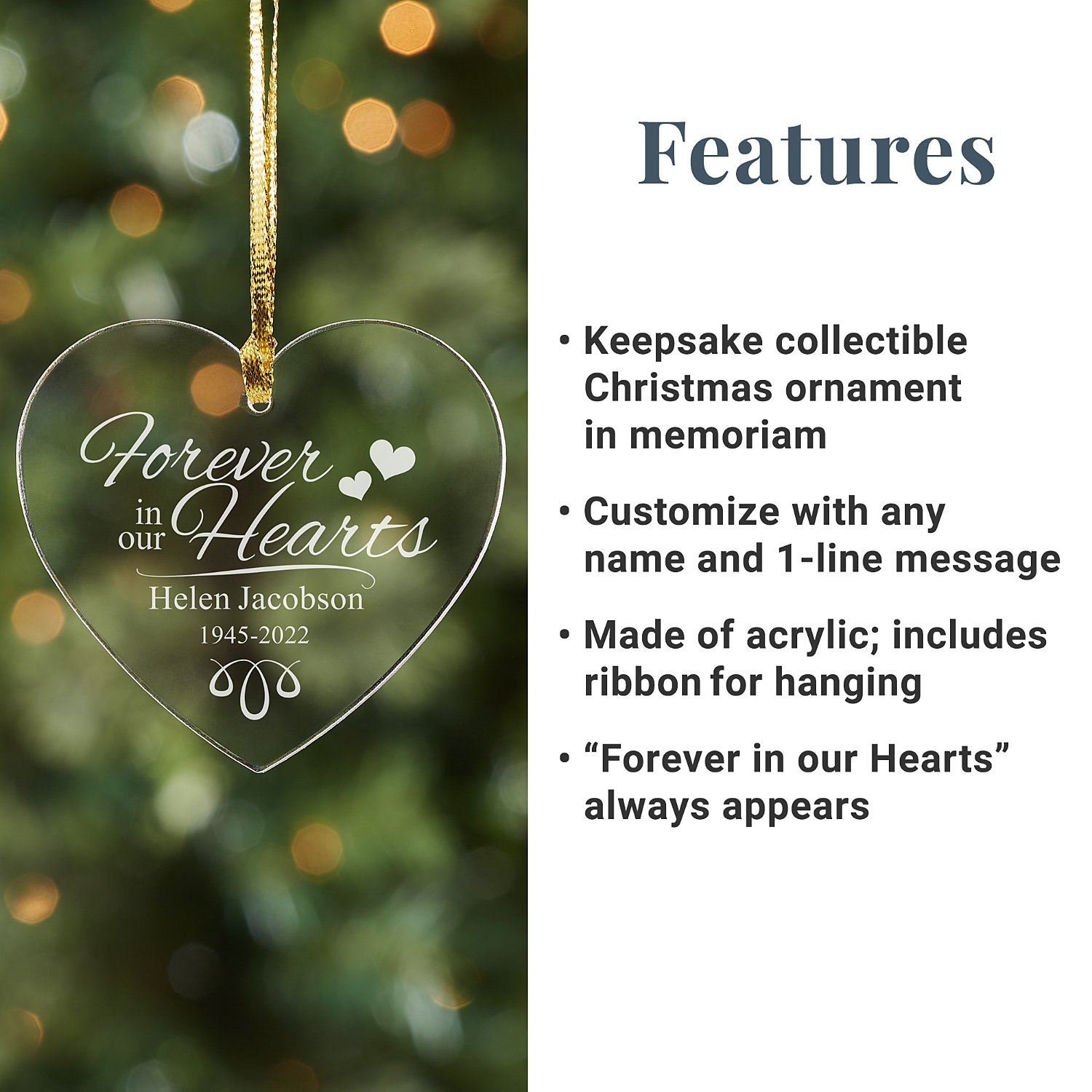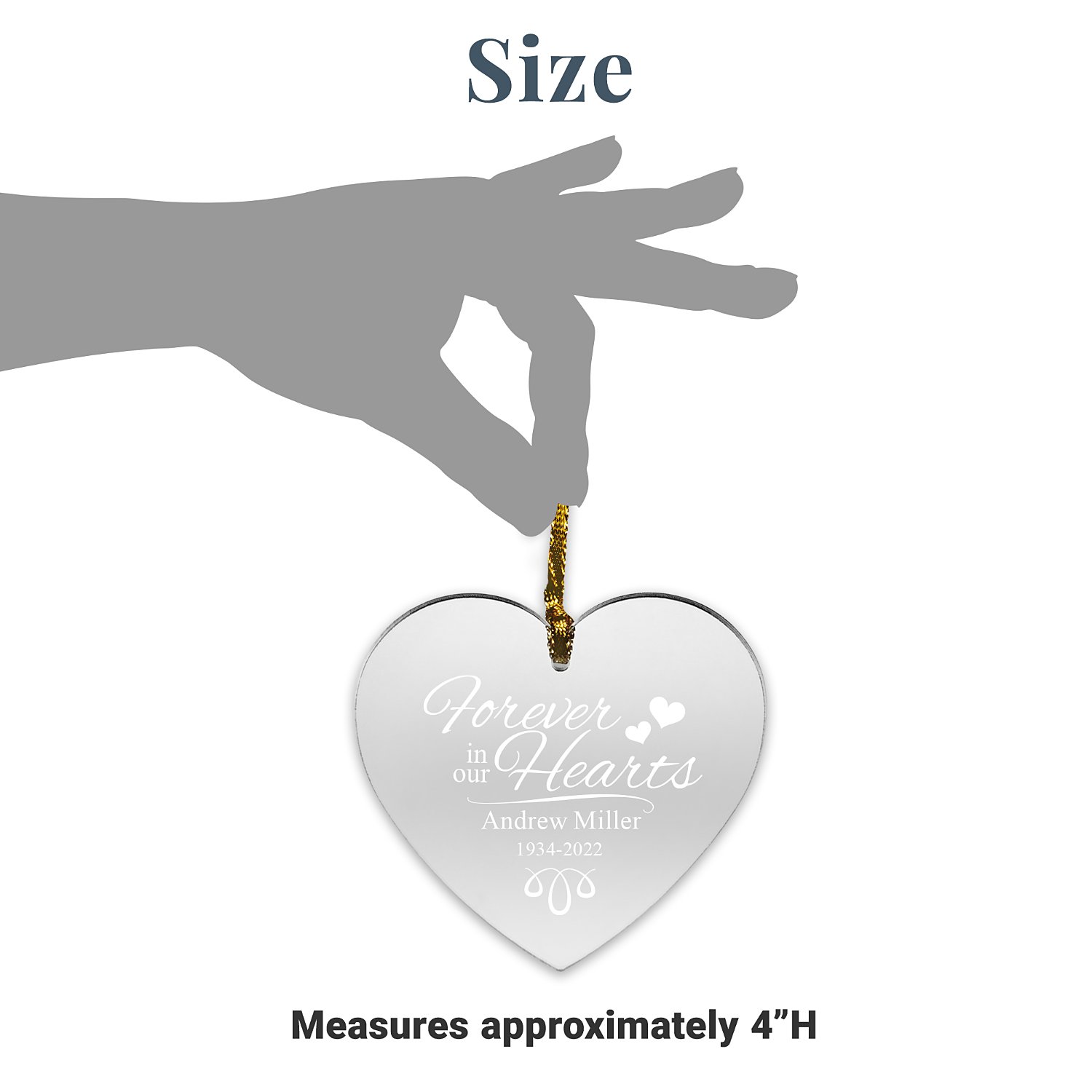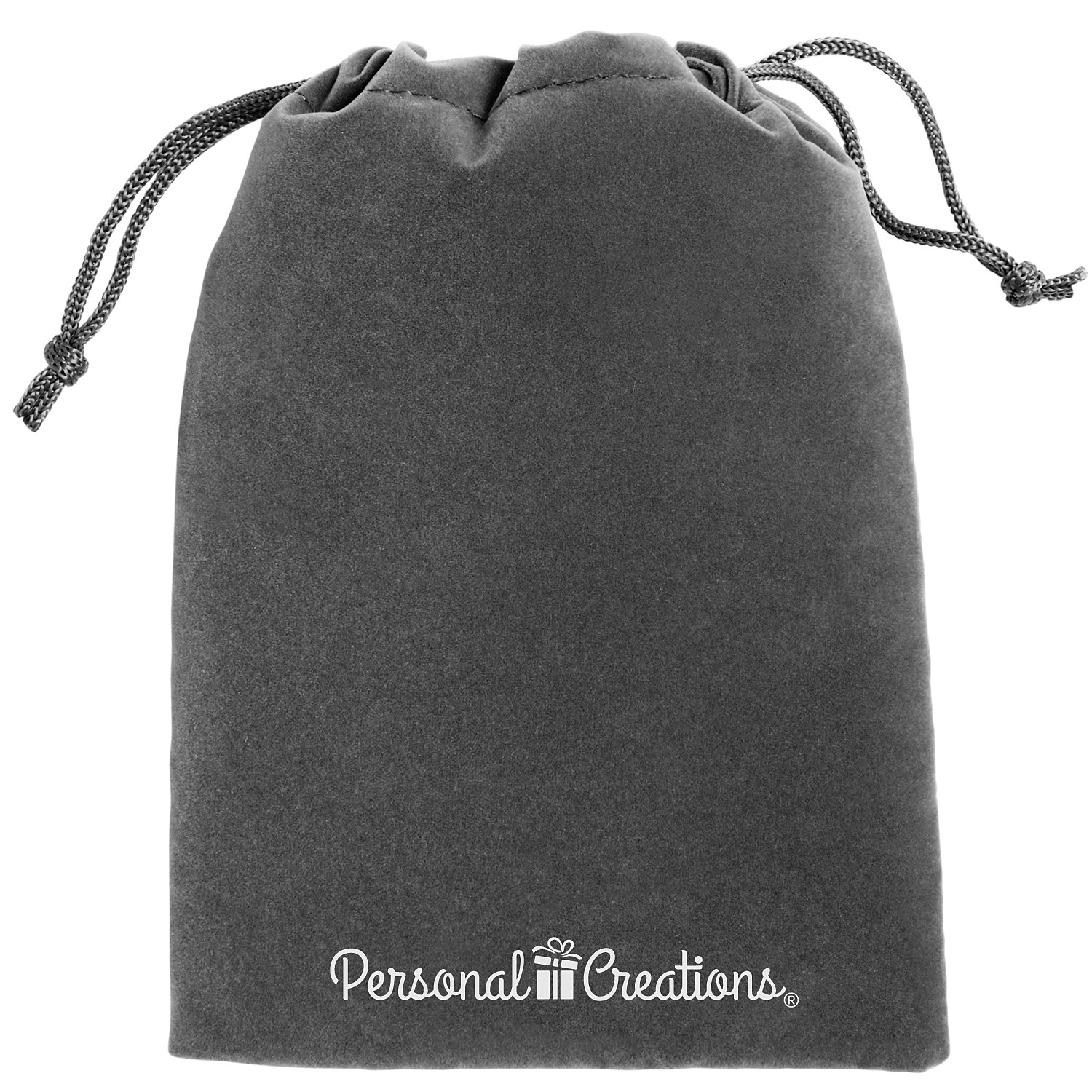 Forever Loved Memorial Personalized Ornament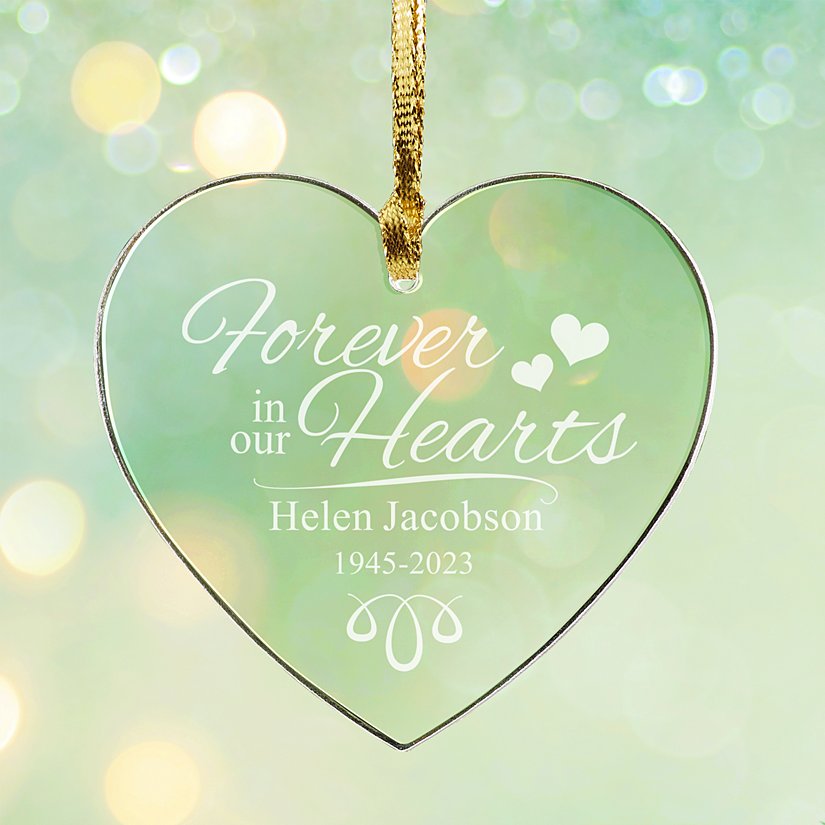 Product Description
They will remain in your hearts forever. Pay tribute to a departed loved one this holiday season and for many more to come.
Elegantly personalize with any name up to 22 characters and any message or date up to 10 characters
Artfully crafted of clear acrylic
Measures approximately 4"H
Includes ribbon for easy hanging
Presented in a velvet drawstring bag for gift-giving and protective storage
Forever Loved Memorial Personalized Ornament
Personalized with care in the USA
PERFECT GIFT GUARANTEE Your personalized gift is a unique and lasting way to honor your loved one. We'll make sure you're 100% satisfied, or your money back.
They will remain in your hearts forever. Pay tribute to a departed loved one this holiday season and for many more to come.

Elegantly personalize with any name up to 22 characters and any message or date up to 10 characters
Artfully crafted of clear acrylic
Measures approximately 4"H
Includes ribbon for easy hanging
Presented in a velvet drawstring bag for gift-giving and protective storage