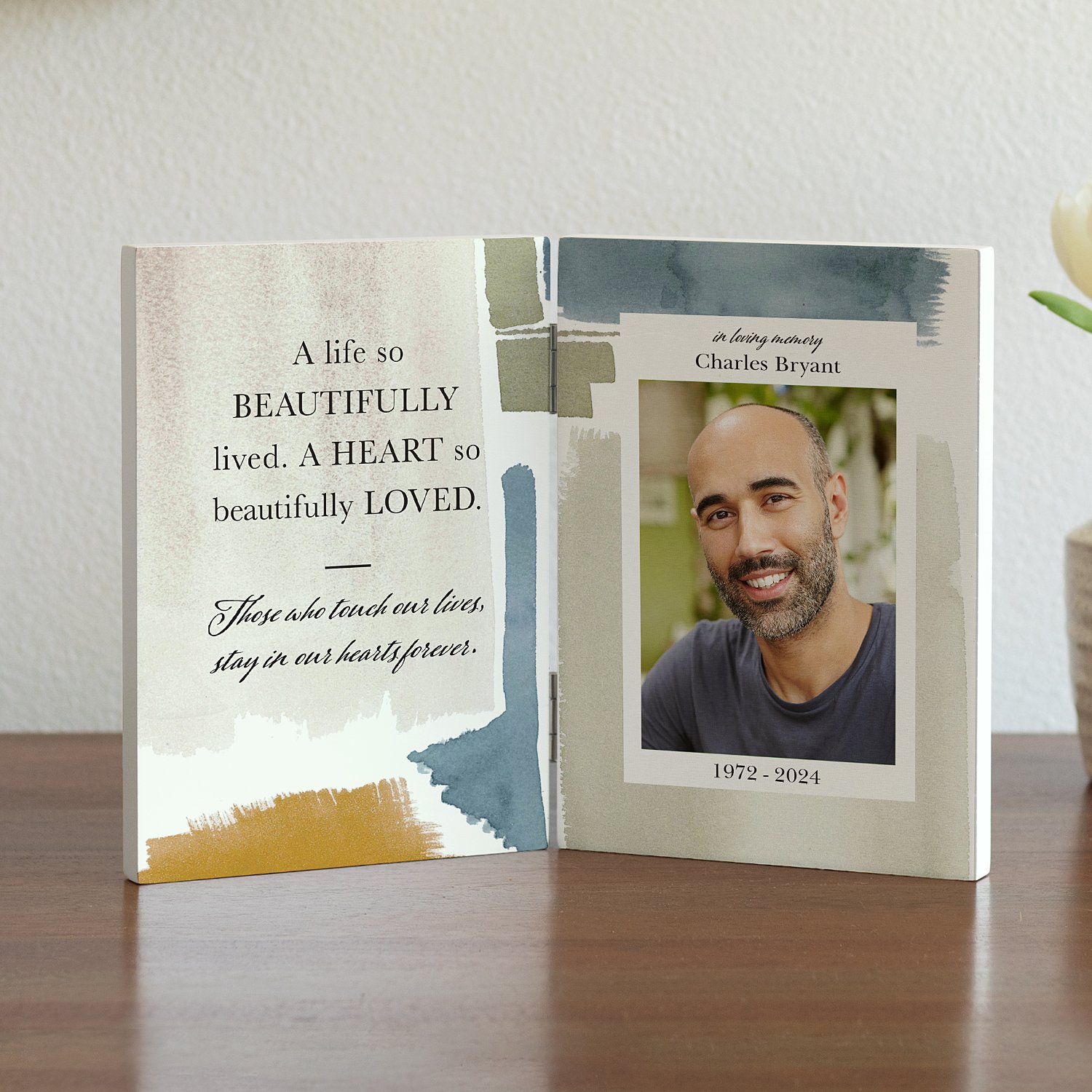 Forever Loved Memorial Personalized Photo Panel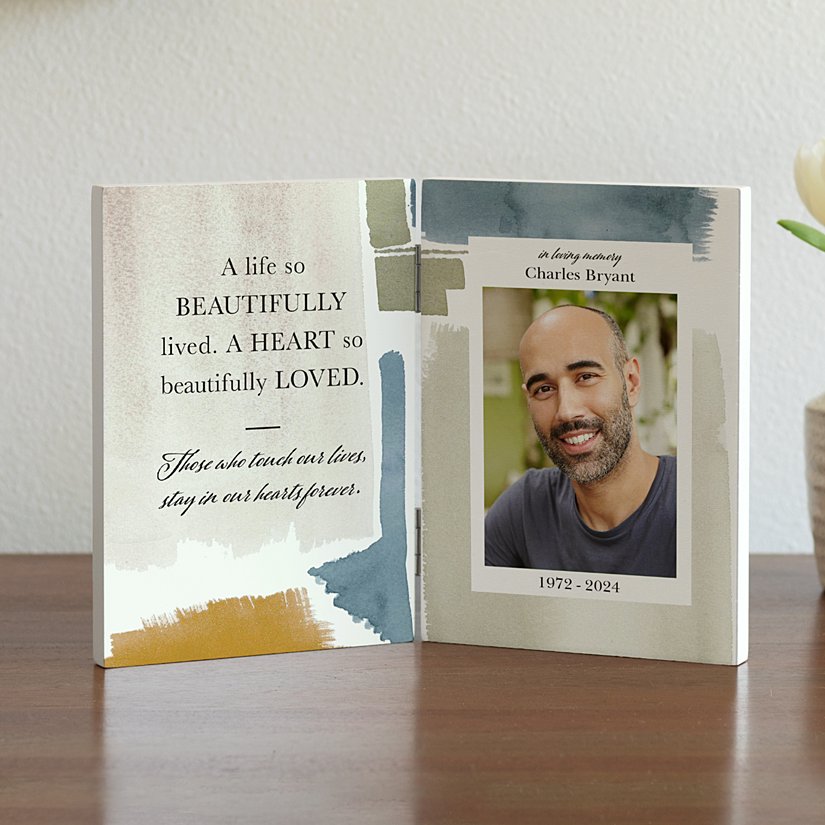 Product Description
Picture the good times and keep their memory close to your heart. Find a peaceful spot and fill any room with their light and laughter.
Lovingly personalize right-side panel with any photo, any name up to 30 characters and any message up to 30 characters
Personalize left-side panel with any 2-line message, up to 30 characters on each line
Made of wood
Measures 7"x10"
Bi-Fold panel features hinged center
New

Forever Loved Memorial Personalized Photo Panel
Personalized with care in the USA
PERFECT GIFT GUARANTEE Your personalized gift is a unique and lasting way to honor your loved one. We'll make sure you're 100% satisfied, or your money back.
Picture the good times and keep their memory close to your heart. Find a peaceful spot and fill any room with their light and laughter.

Lovingly personalize right-side panel with any photo, any name up to 30 characters and any message up to 30 characters
Personalize left-side panel with any 2-line message, up to 30 characters on each line
Made of wood
Measures 7"x10"
Bi-Fold panel features hinged center