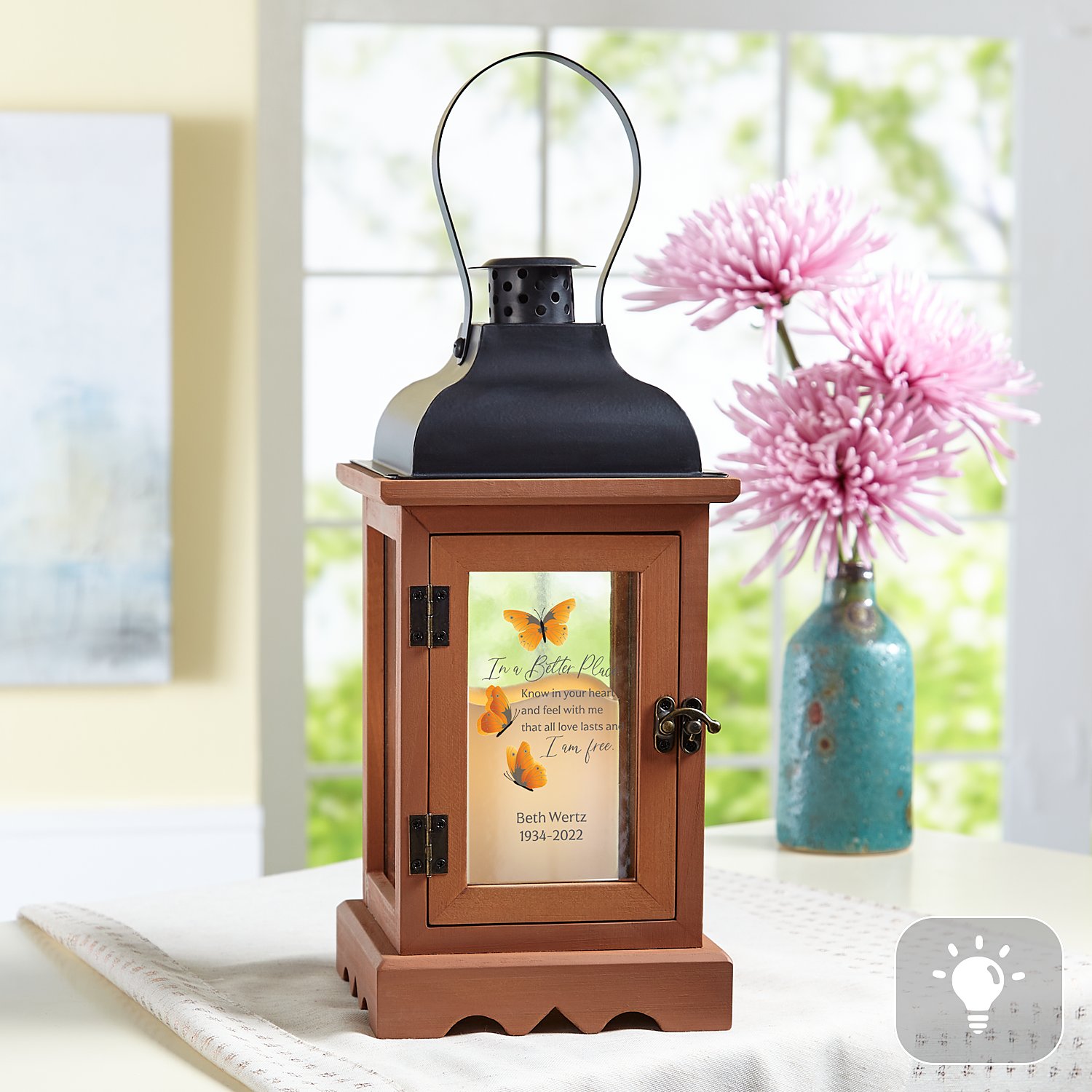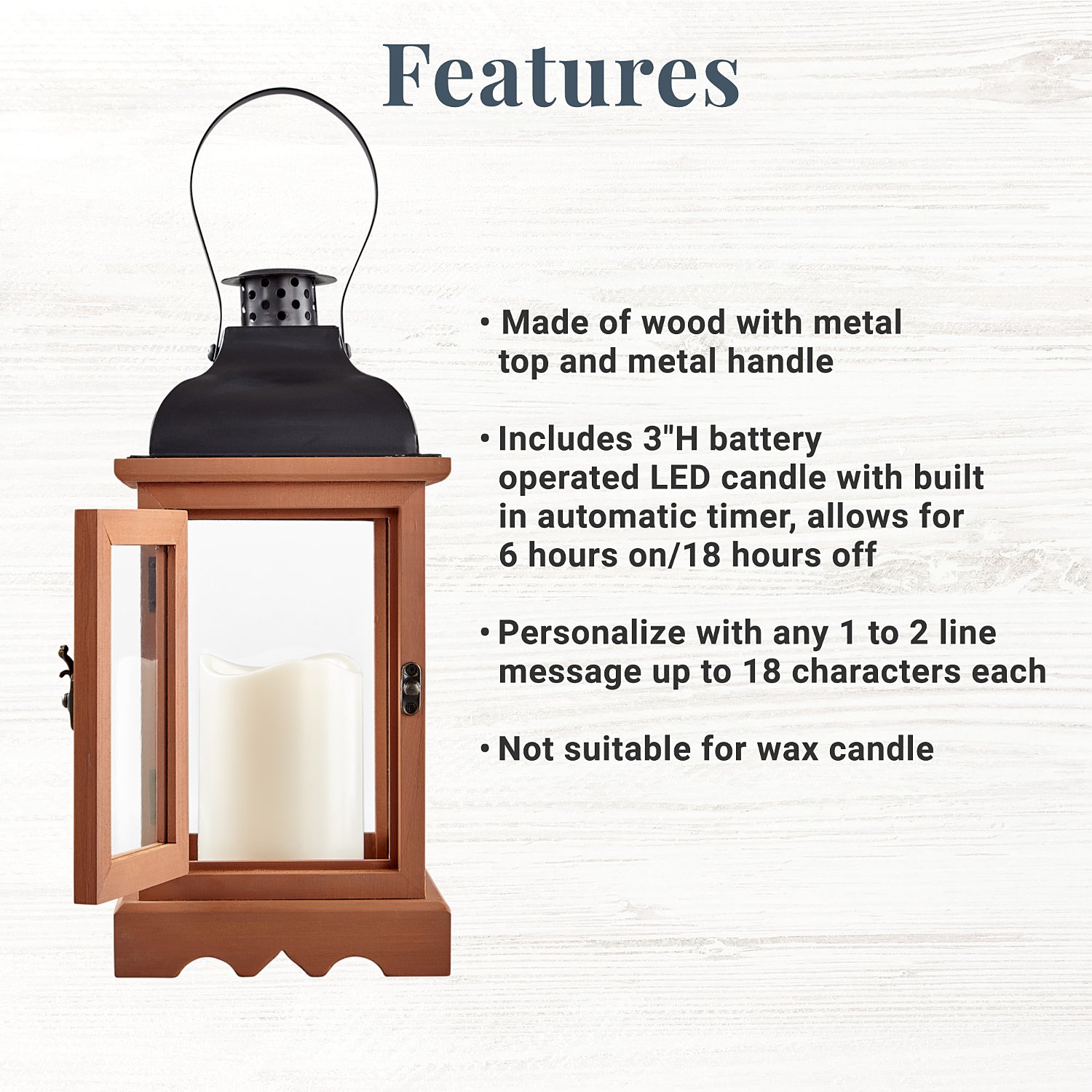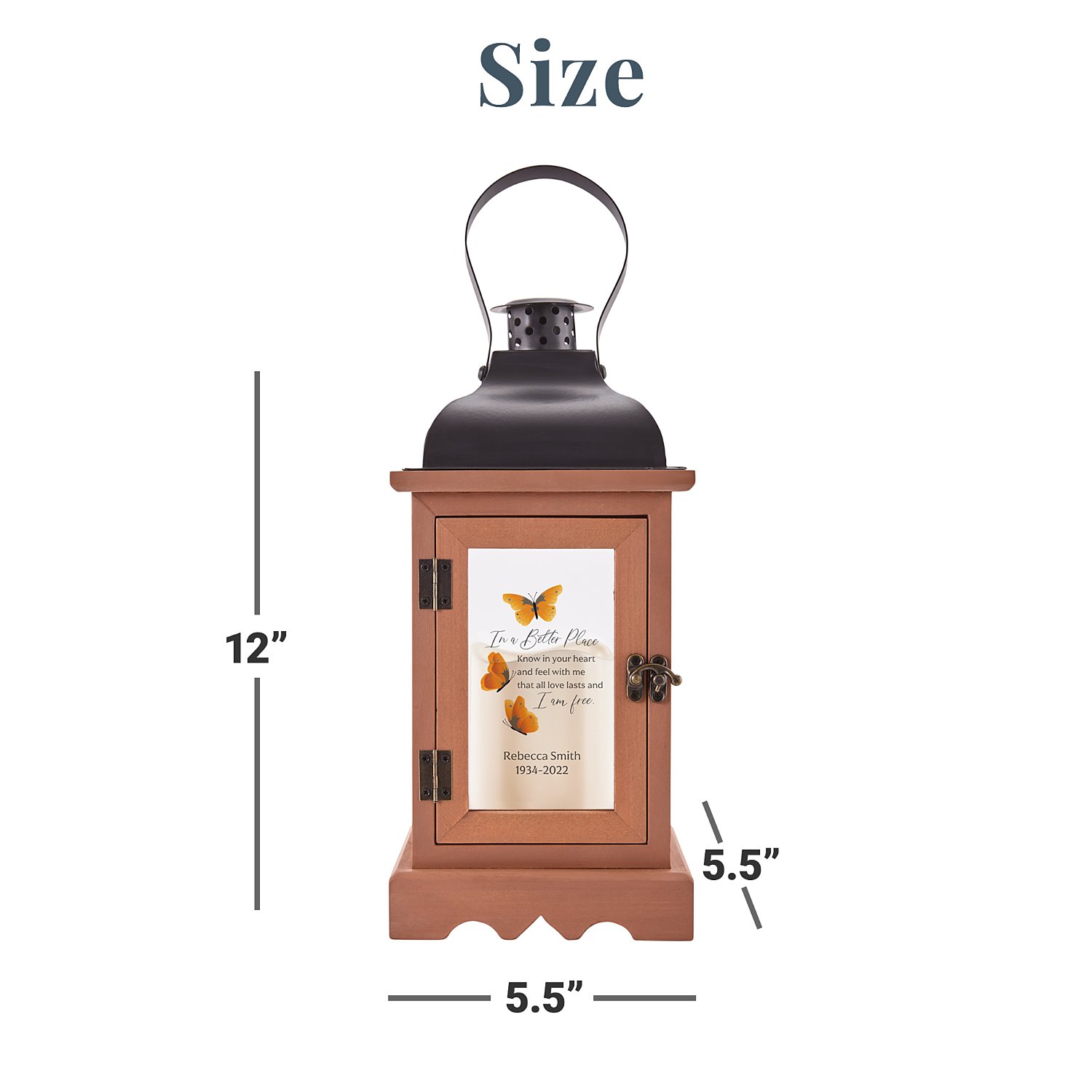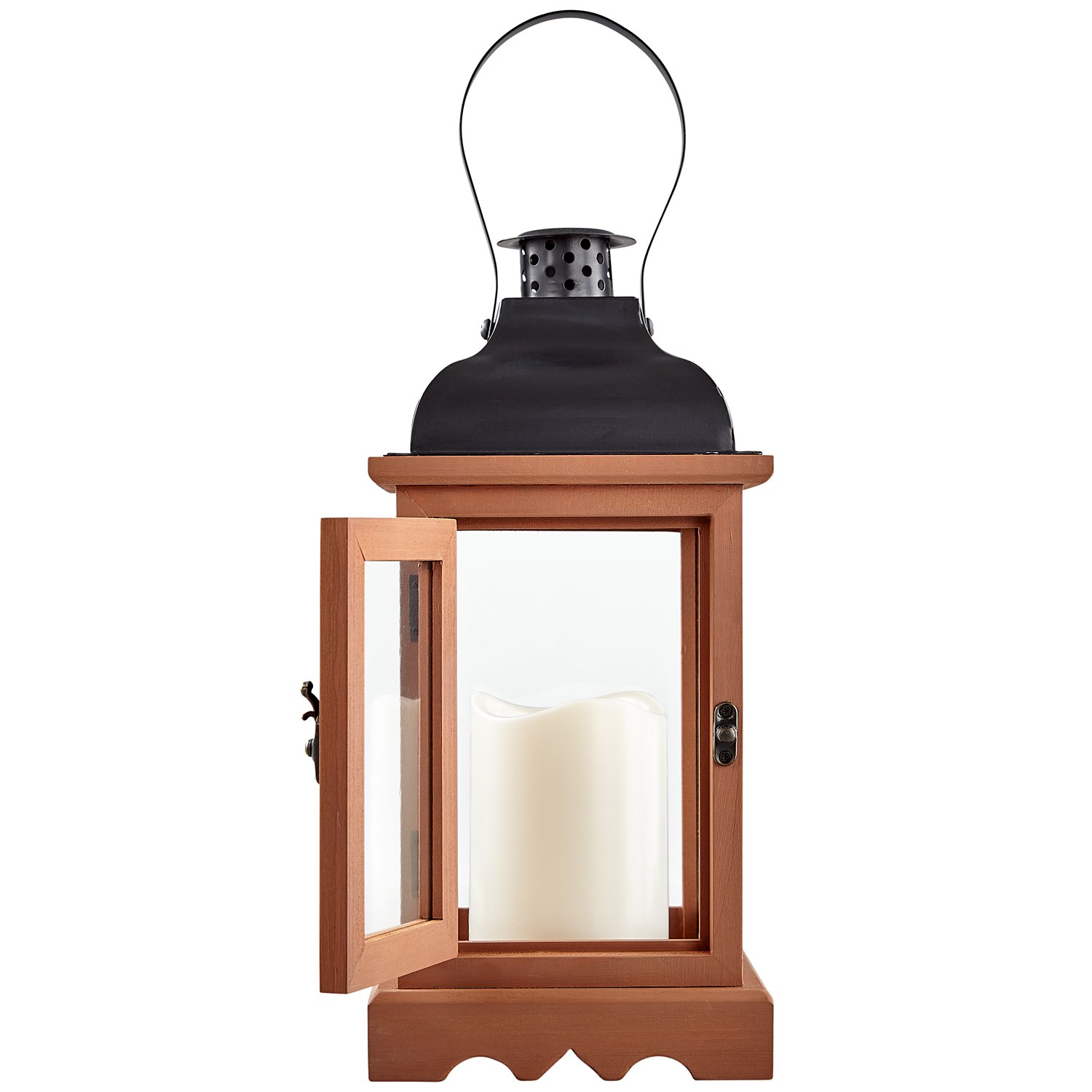 Fly Free Memorial LED Personalized Lantern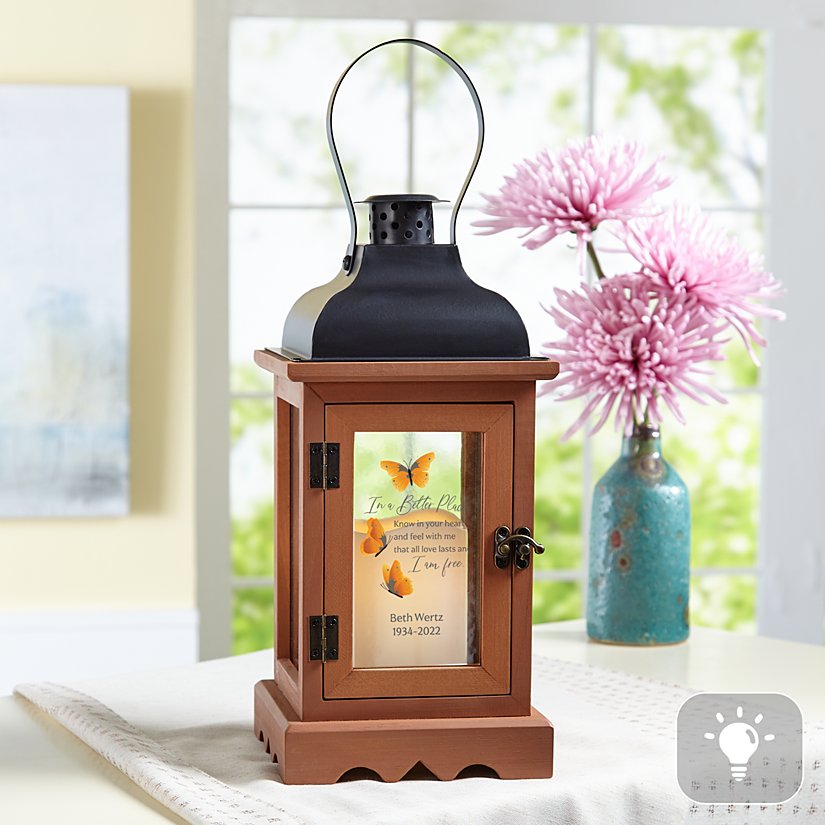 Product Description
Let this lantern's glow guide you to comfort remembering a loved one whose light still shines. The soft glow of an LED candle and an inspiring verse make it a lovely, meaningful, decorative touch. Exclusively from Personal Creations.
Made of wood with metal top/handle
Includes 3"H/dia. battery operated LED candle with built in automatic timer, allows for 6 hours on/18 hours off
Measures 12"Hx5.5" sq.
Personalize with any 1 to 2 line message up to 18 characters each
Not suitable for wax candle
Battery operated with two AA batteries (not included)
Item cannot be gift boxed
Fly Free Memorial LED Personalized Lantern
Personalized with care in the USA
PERFECT GIFT GUARANTEE Your personalized gift is a unique and lasting way to honor your loved one. We'll make sure you're 100% satisfied, or your money back.
Let this lantern's glow guide you to comfort remembering a loved one whose light still shines. The soft glow of an LED candle and an inspiring verse make it a lovely, meaningful, decorative touch. Exclusively from Personal Creations.

Made of wood with metal top/handle
Includes 3"H/dia. battery operated LED candle with built in automatic timer, allows for 6 hours on/18 hours off
Measures 12"Hx5.5" sq.
Personalize with any 1 to 2 line message up to 18 characters each
Not suitable for wax candle
Battery operated with two AA batteries (not included)
Item cannot be gift boxed