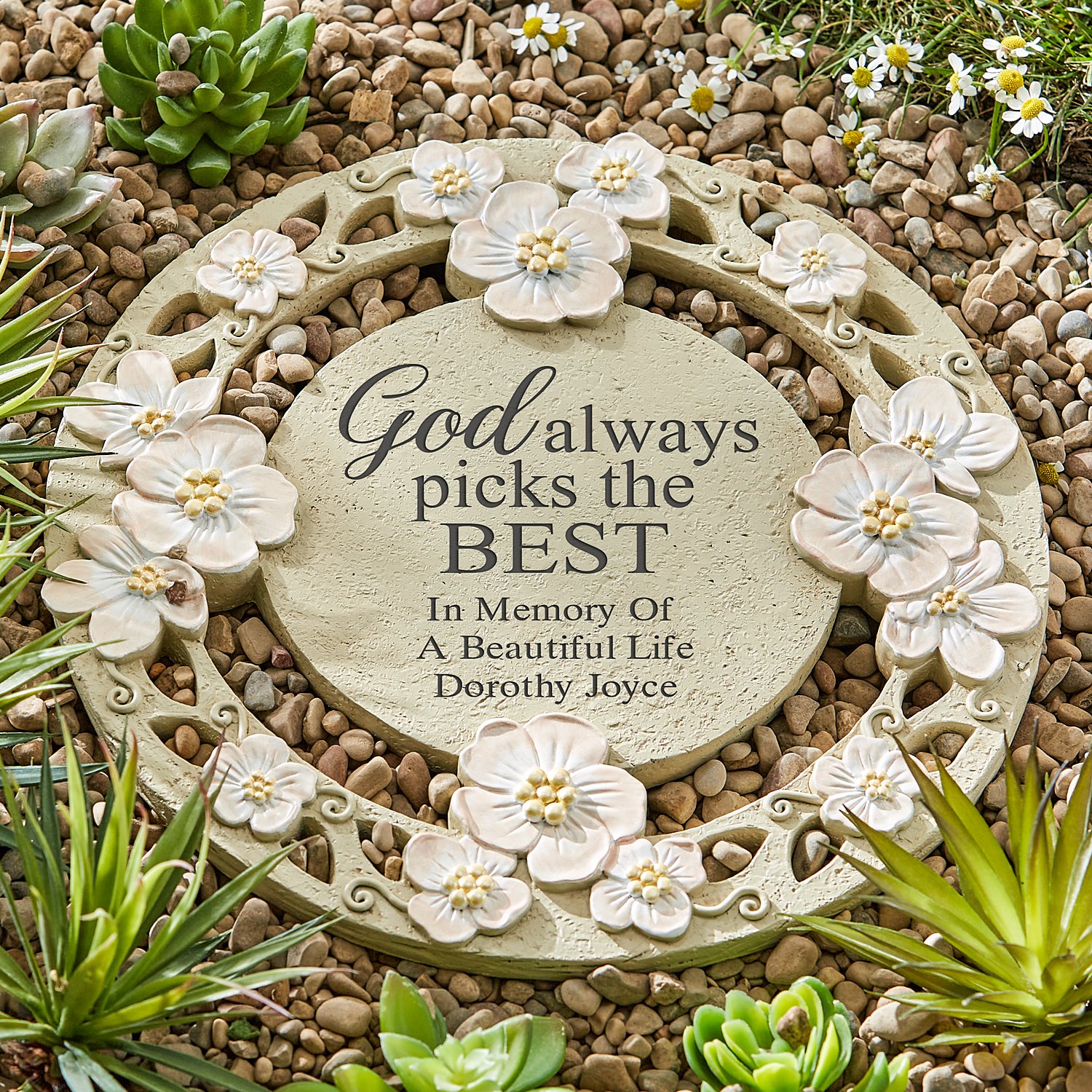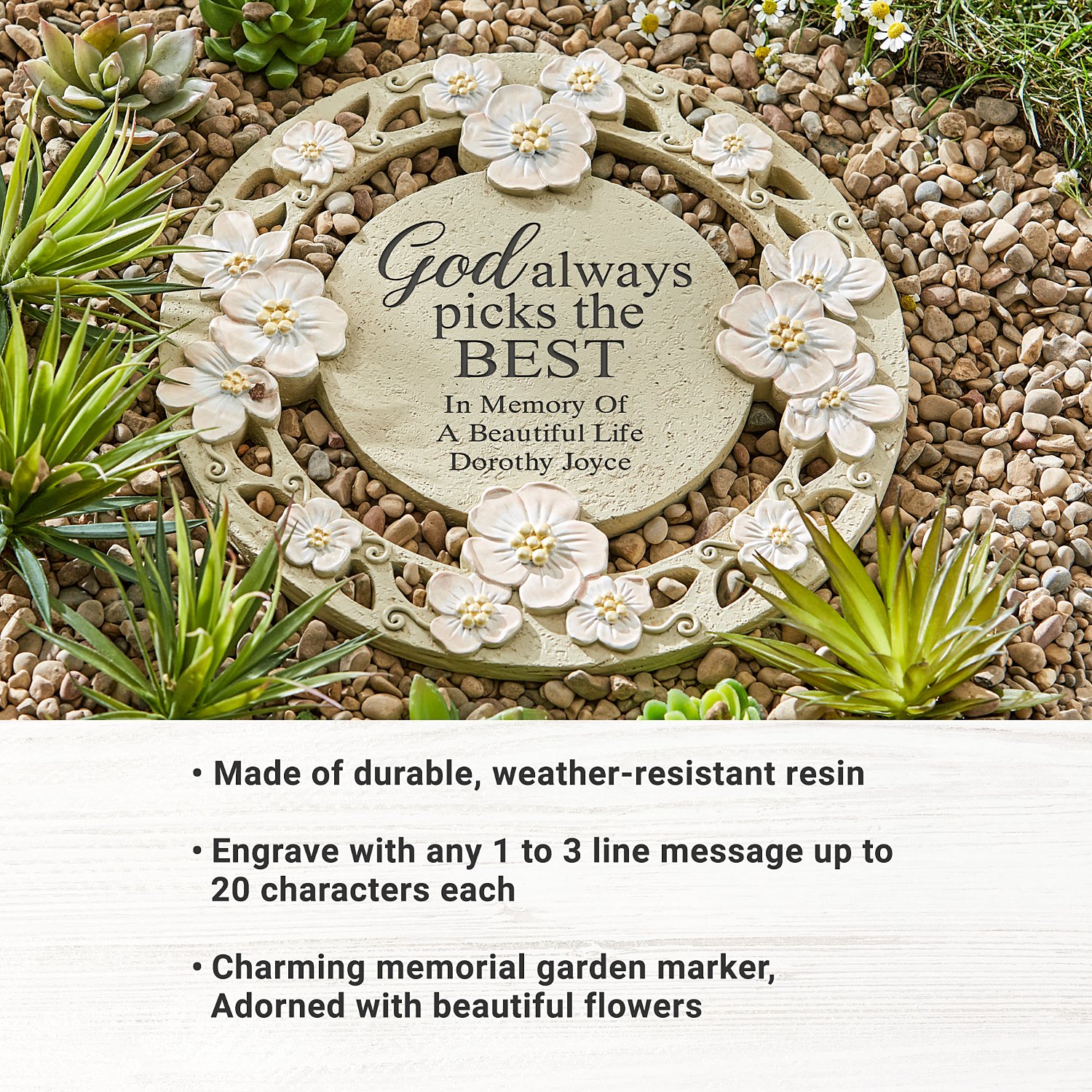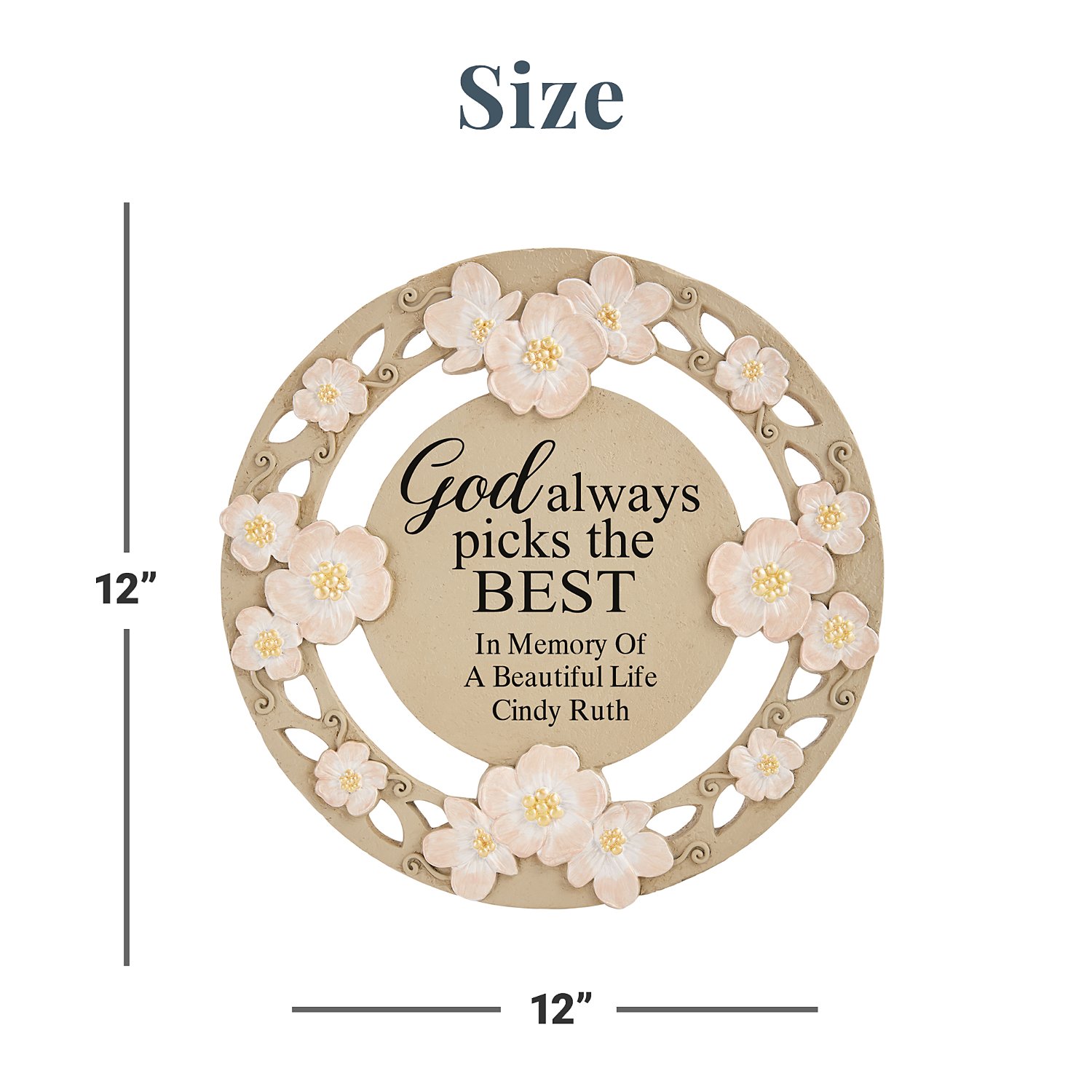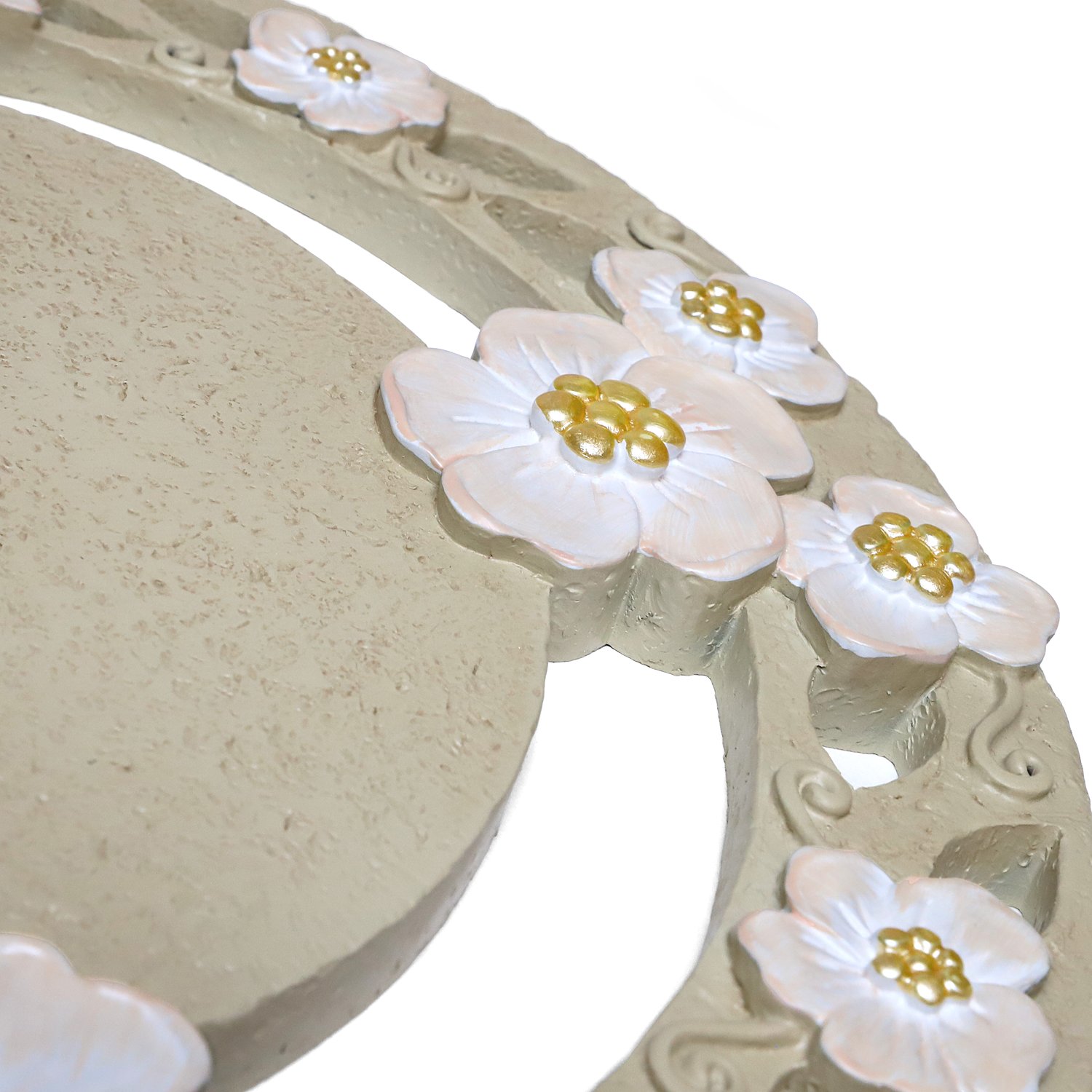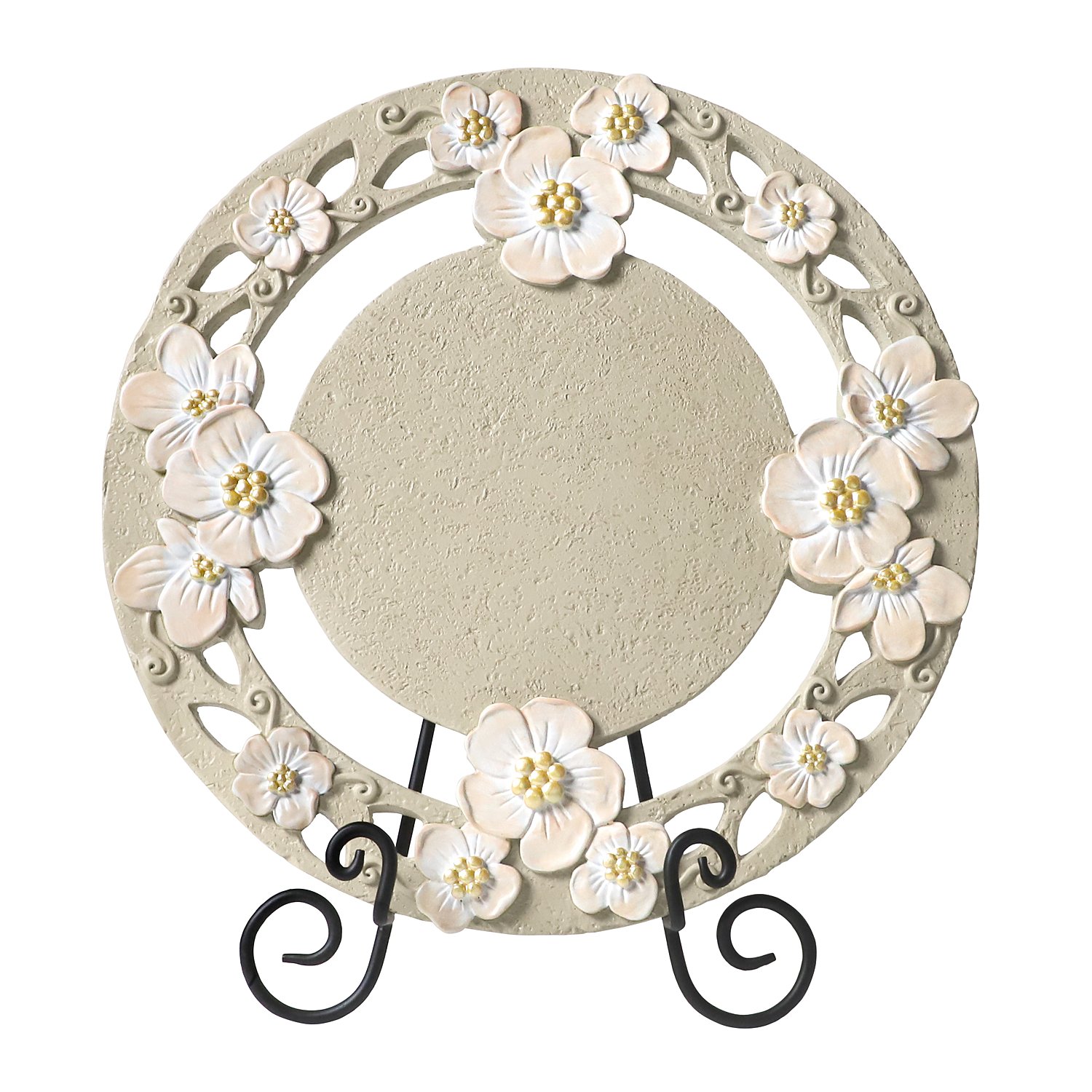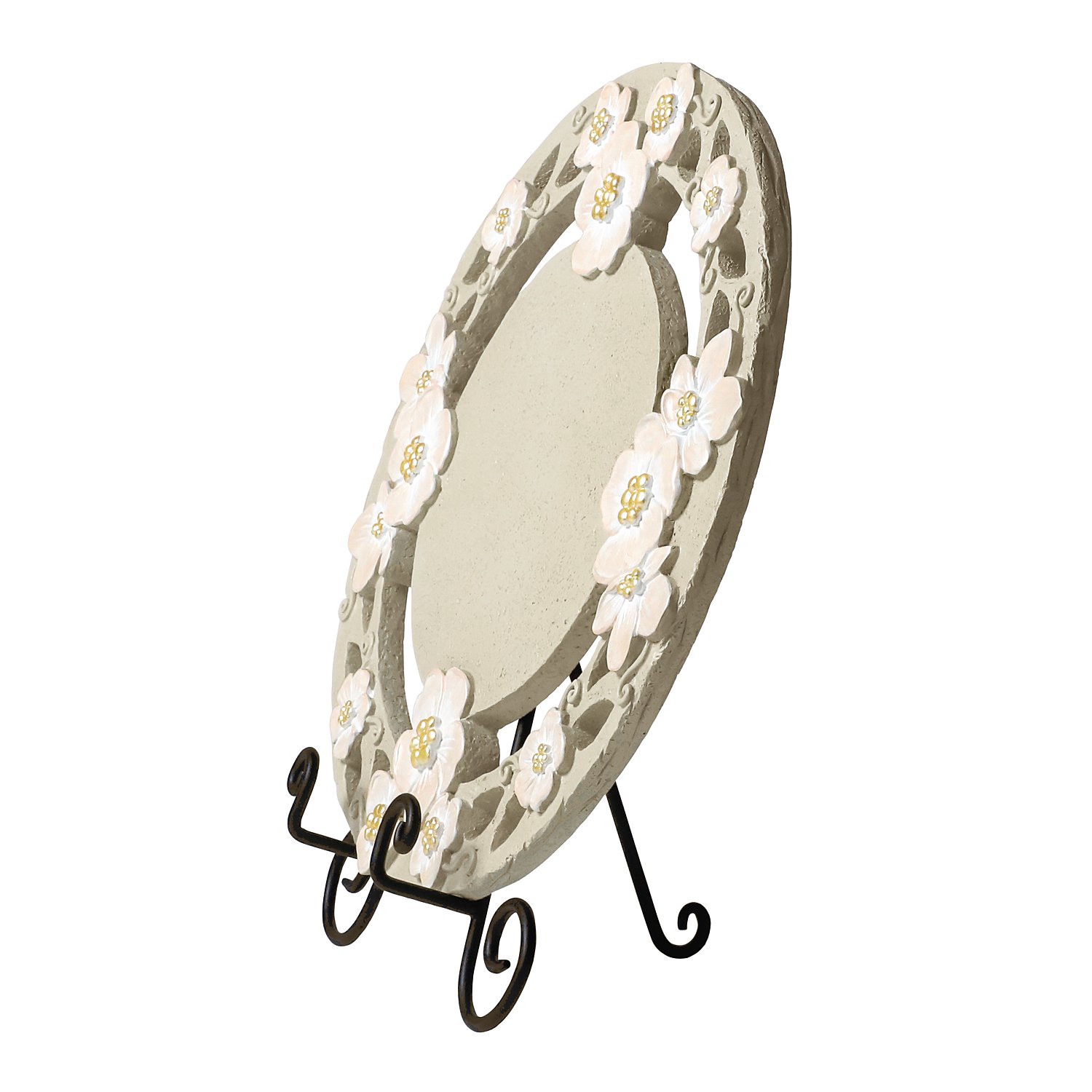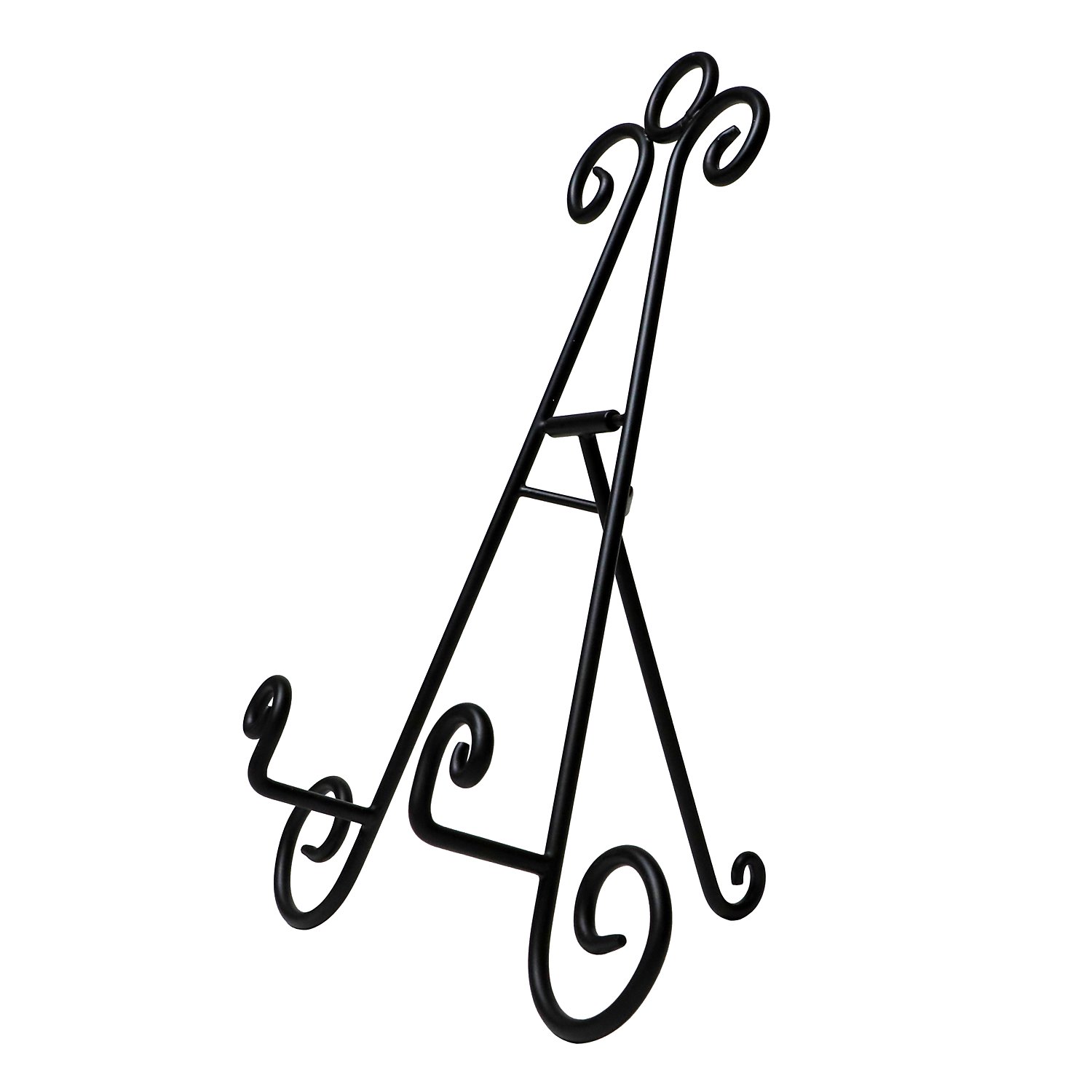 Faith and Flowers Memorial Garden Stone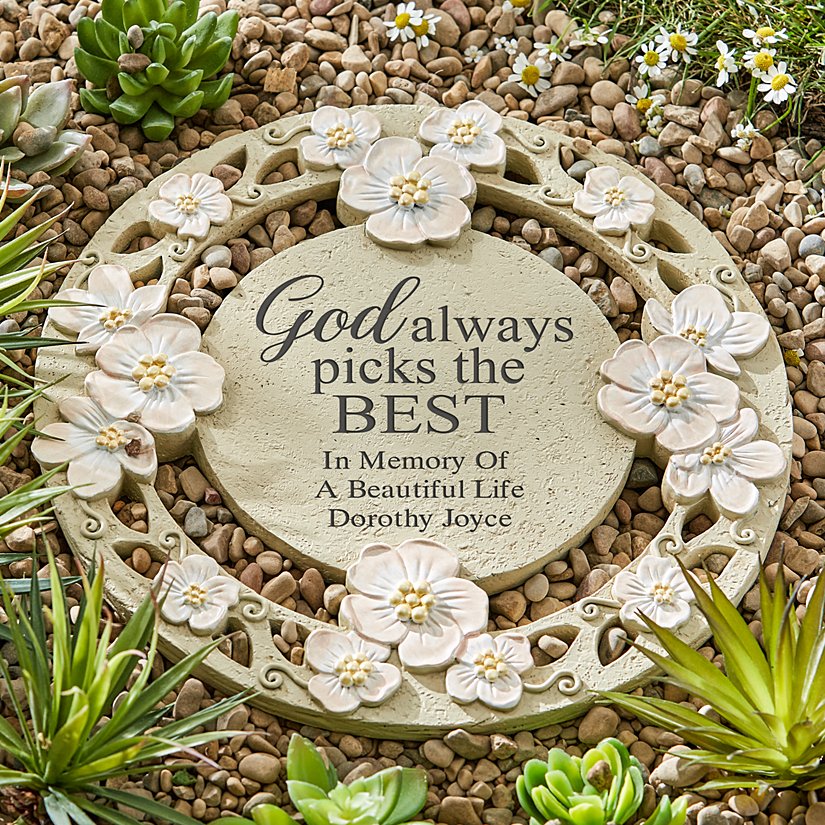 Product Description
Surround a loved one's memory with the things they loved the most: faith, flowers and the unconditional love of their friends and family here on Earth.
Thoughtfully customize with any 1- to 3-line message, name or date, up to 20 characters on each line
"God always picks the best" will always appear
Crafted of durable cast resin stone
Measures 12" dia.
To extend the life of your stepping stone, place in an area protected from direct sunlight, heavy wind, rain or inclement weather
Optional black metal scroll available for indoor/outdoor display
Gift box not available
Faith and Flowers Memorial Garden Stone
Personalized with care in the USA
PERFECT GIFT GUARANTEE Your personalized gift is a unique and lasting way to honor your loved one. We'll make sure you're 100% satisfied, or your money back.
Surround a loved one's memory with the things they loved the most: faith, flowers and the unconditional love of their friends and family here on Earth.

Thoughtfully customize with any 1- to 3-line message, name or date, up to 20 characters on each line
"God always picks the best" will always appear
Crafted of durable cast resin stone
Measures 12" dia.
To extend the life of your stepping stone, place in an area protected from direct sunlight, heavy wind, rain or inclement weather
Optional black metal scroll available for indoor/outdoor display
Gift box not available