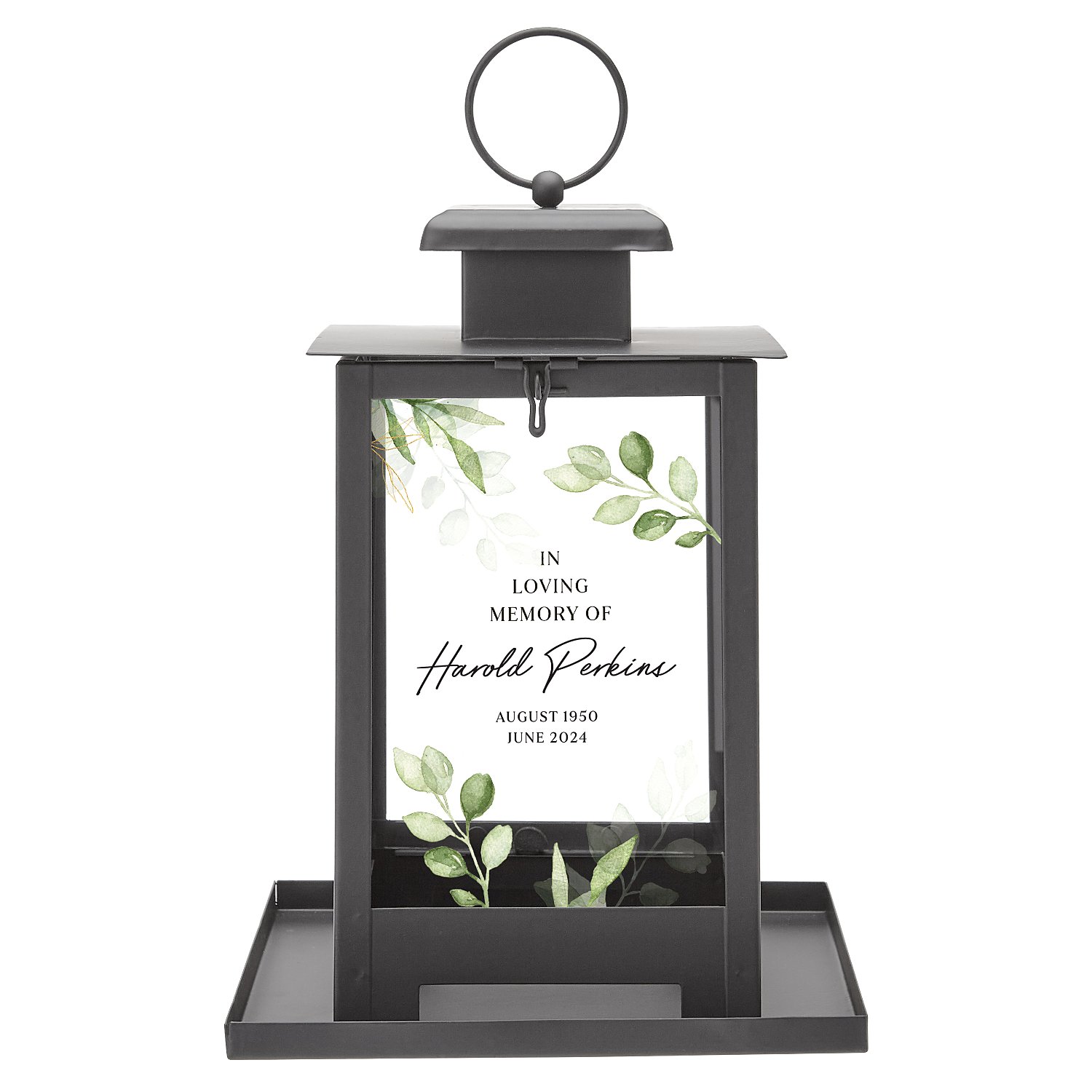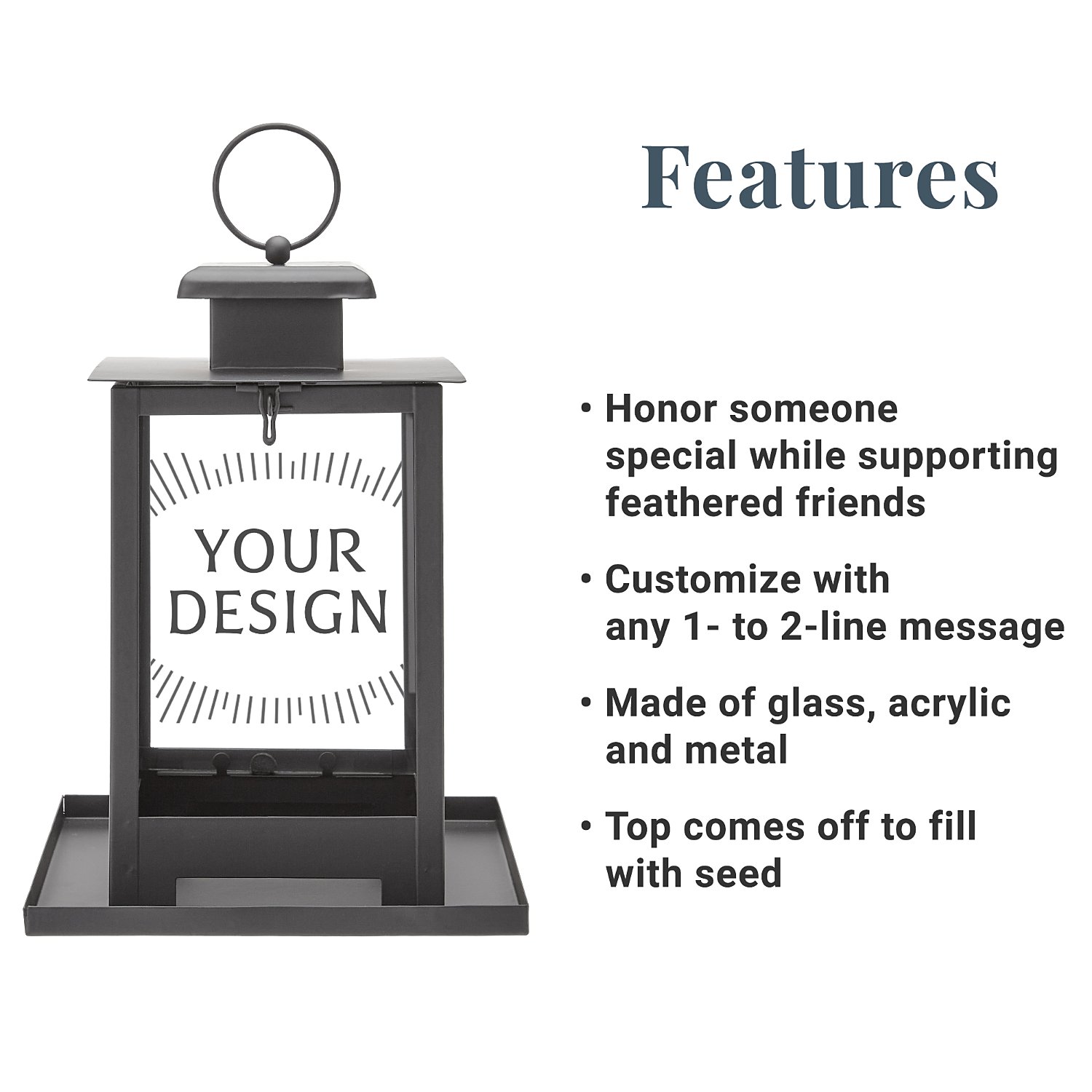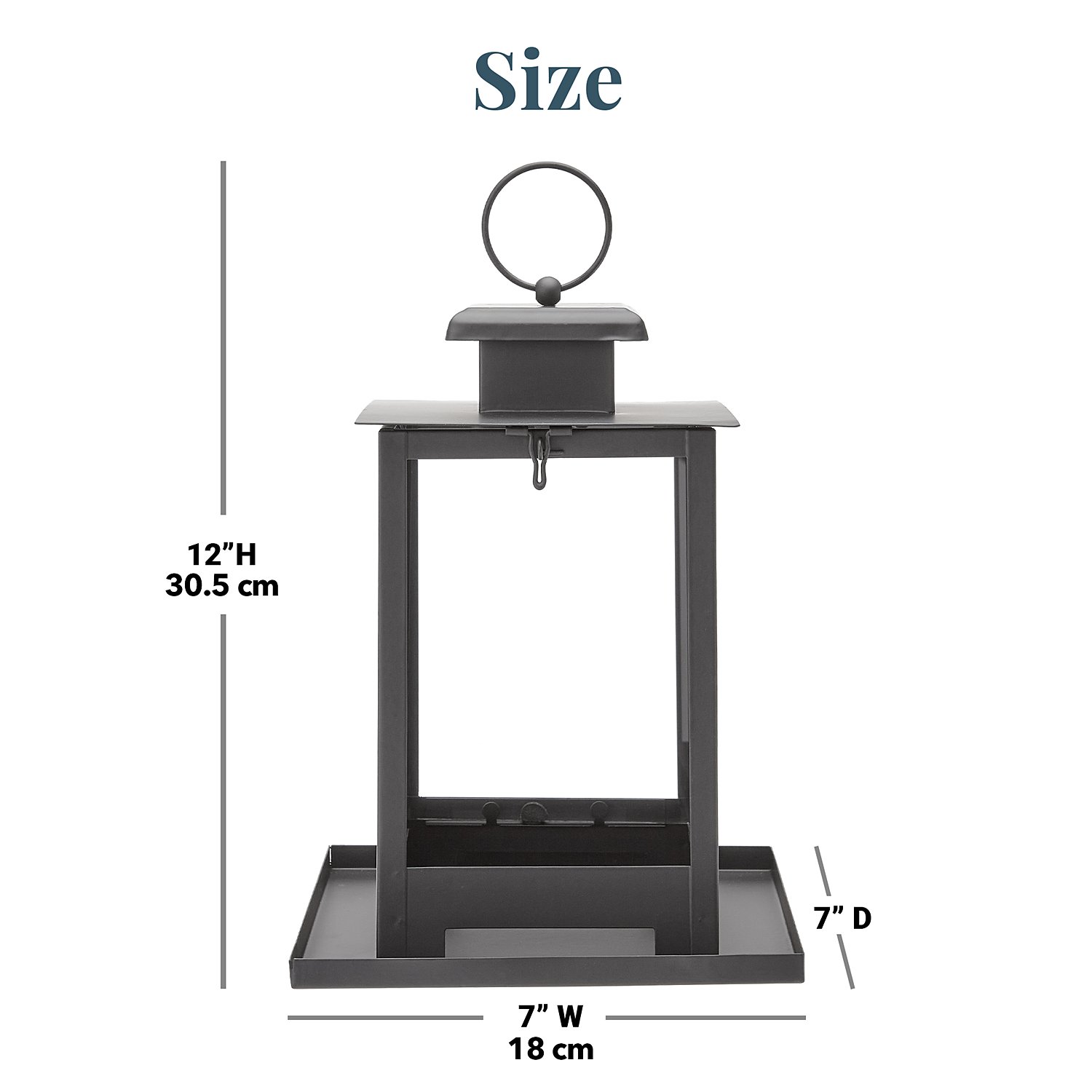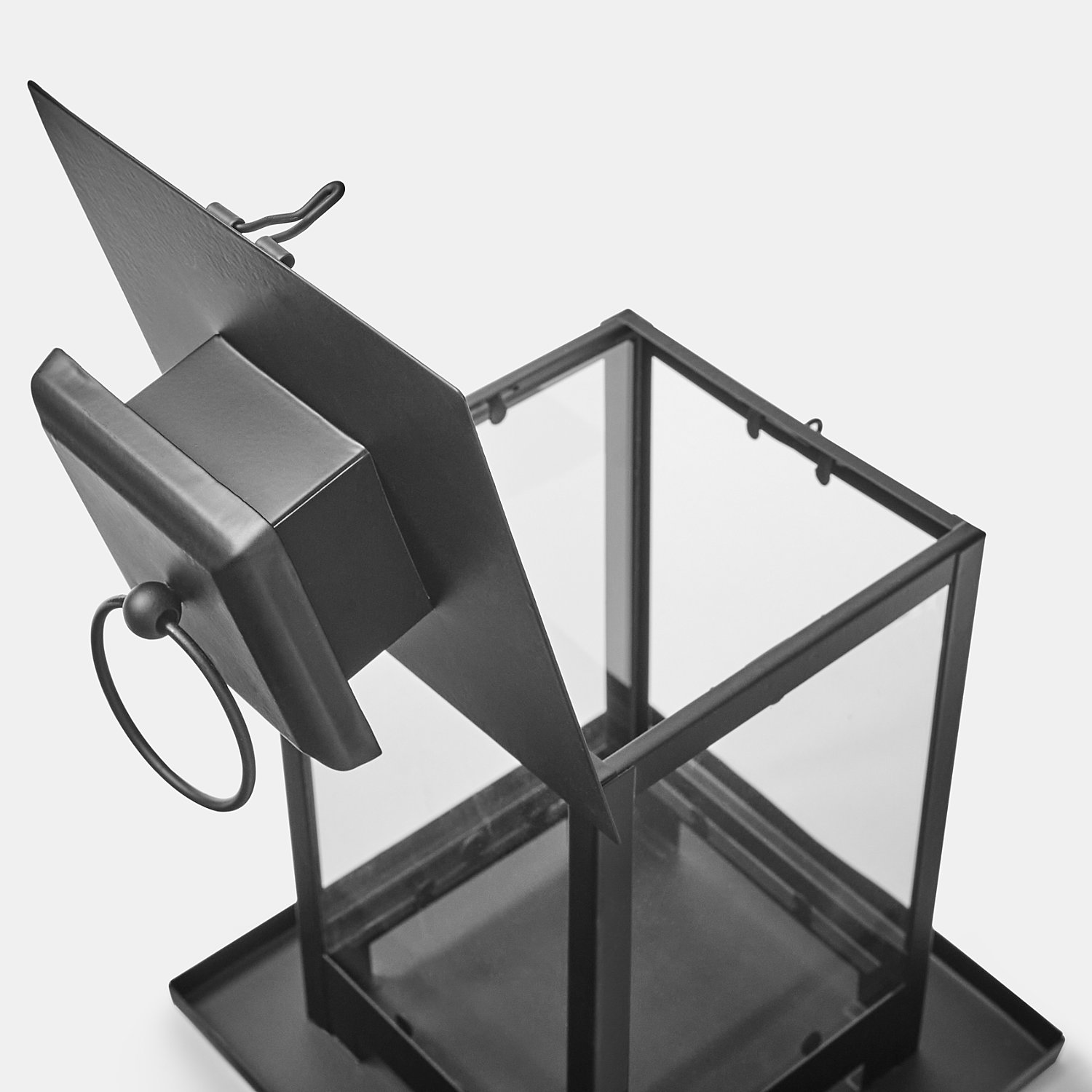 Everlasting Memories Memorial Personalized Bird Feeder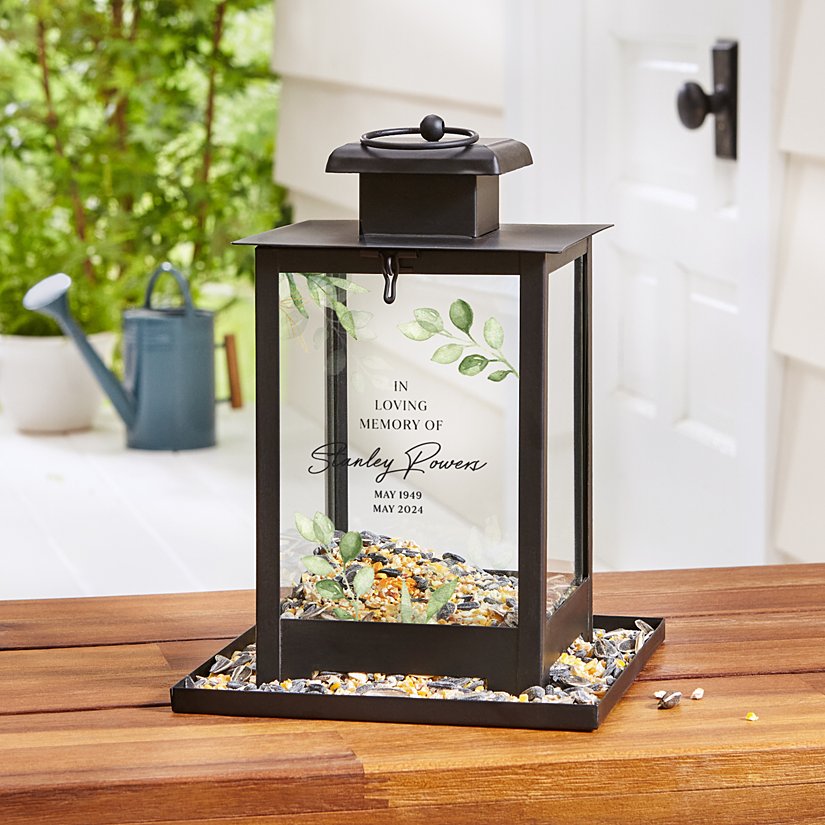 Product Description
Let the birds take flight and carry your most treasured memories to your garden, each and every day. This personalized memorial bird feeder is a lovely addition to any peaceful spot to honor a lost loved one.
Personalize with any name up to 20 characters and any 2-line message, up to 20 characters on each line
"In Loving Memory of" will always appear
Made of metal with glass sides
Measures 7"Lx7"Wx12"H
Removable top to fill with seed
New

Everlasting Memories Memorial Personalized Bird Feeder
Personalized with care in the USA
PERFECT GIFT GUARANTEE Your personalized gift is a unique and lasting way to honor your loved one. We'll make sure you're 100% satisfied, or your money back.
Let the birds take flight and carry your most treasured memories to your garden, each and every day. This personalized memorial bird feeder is a lovely addition to any peaceful spot to honor a lost loved one.

Personalize with any name up to 20 characters and any 2-line message, up to 20 characters on each line
"In Loving Memory of" will always appear
Made of metal with glass sides
Measures 7"Lx7"Wx12"H
Removable top to fill with seed