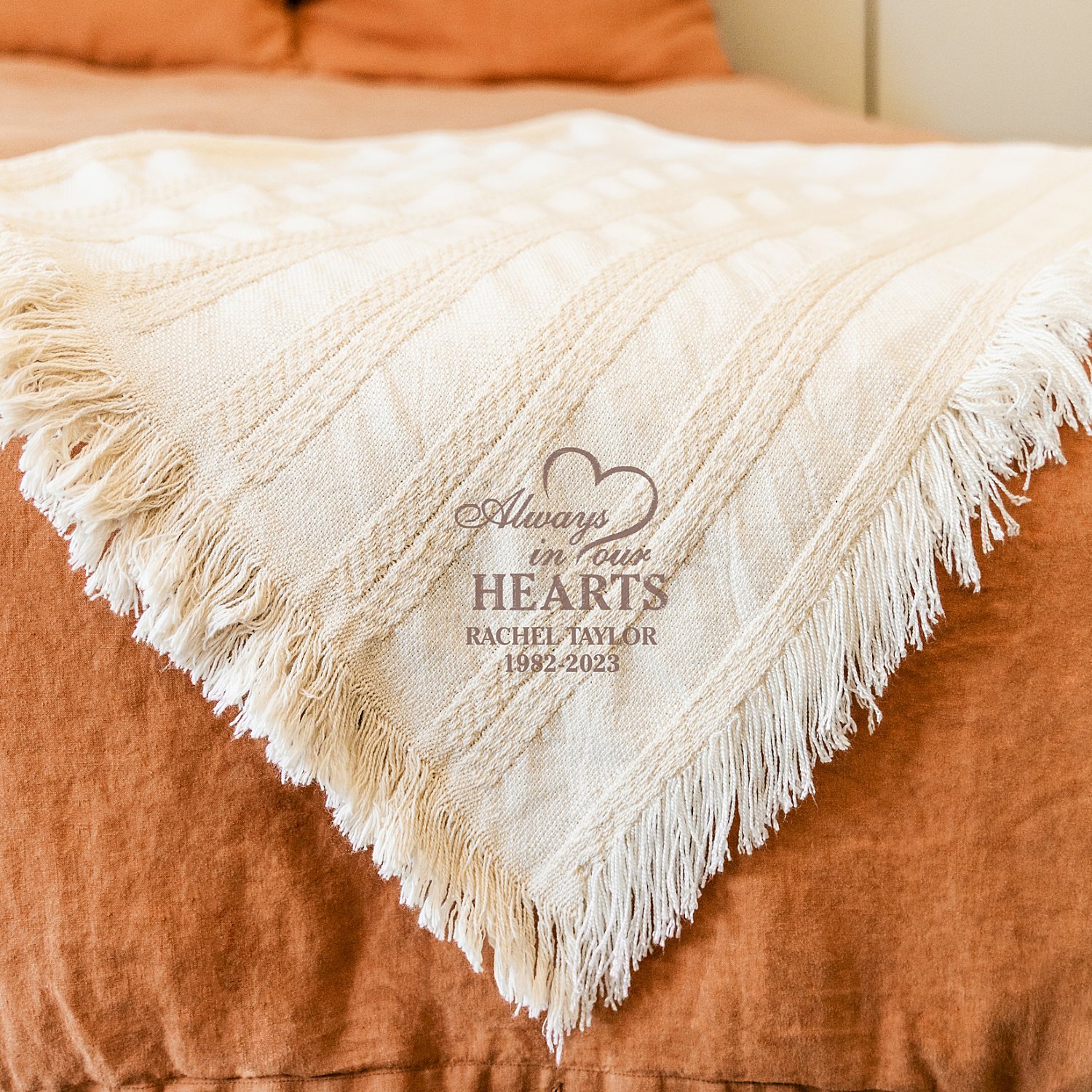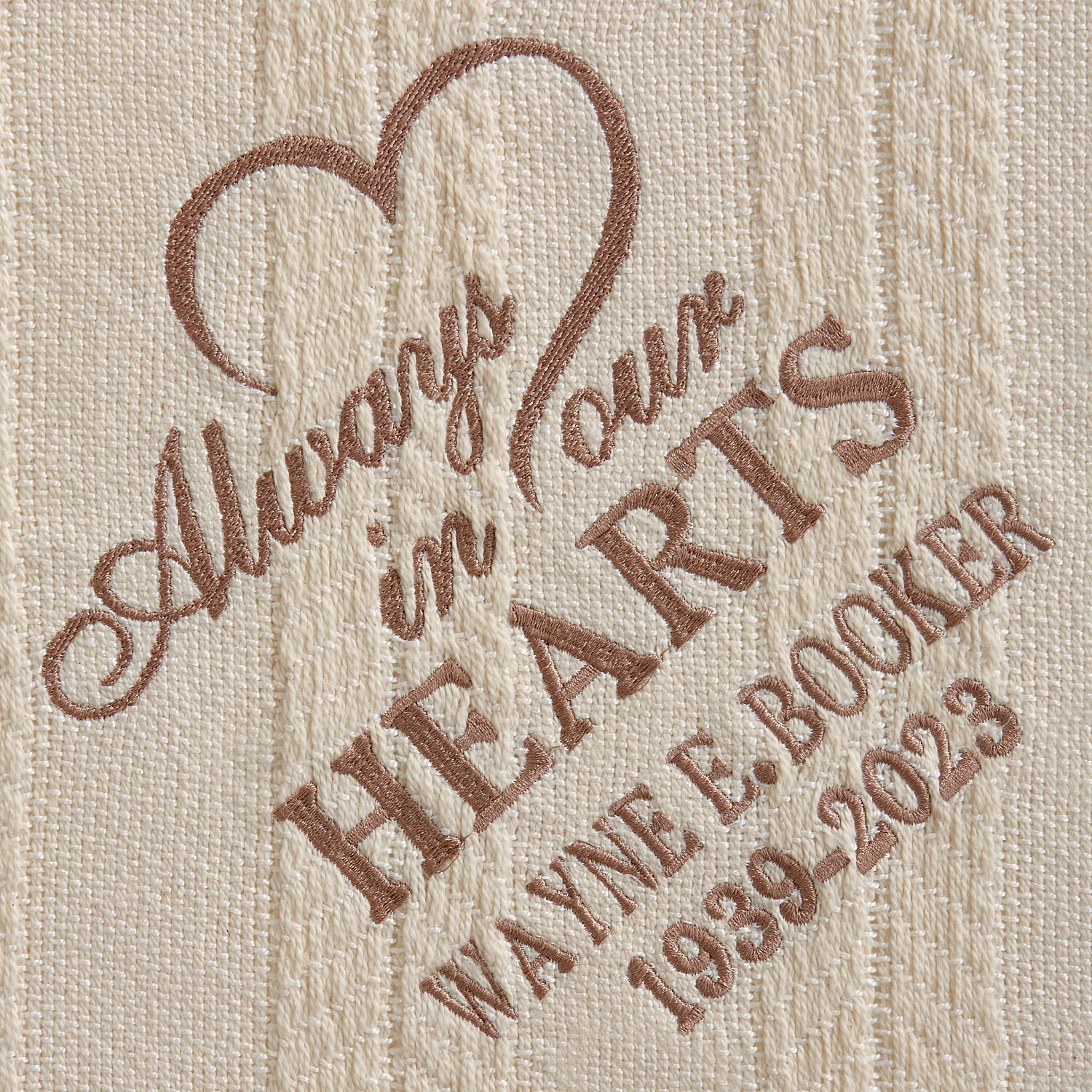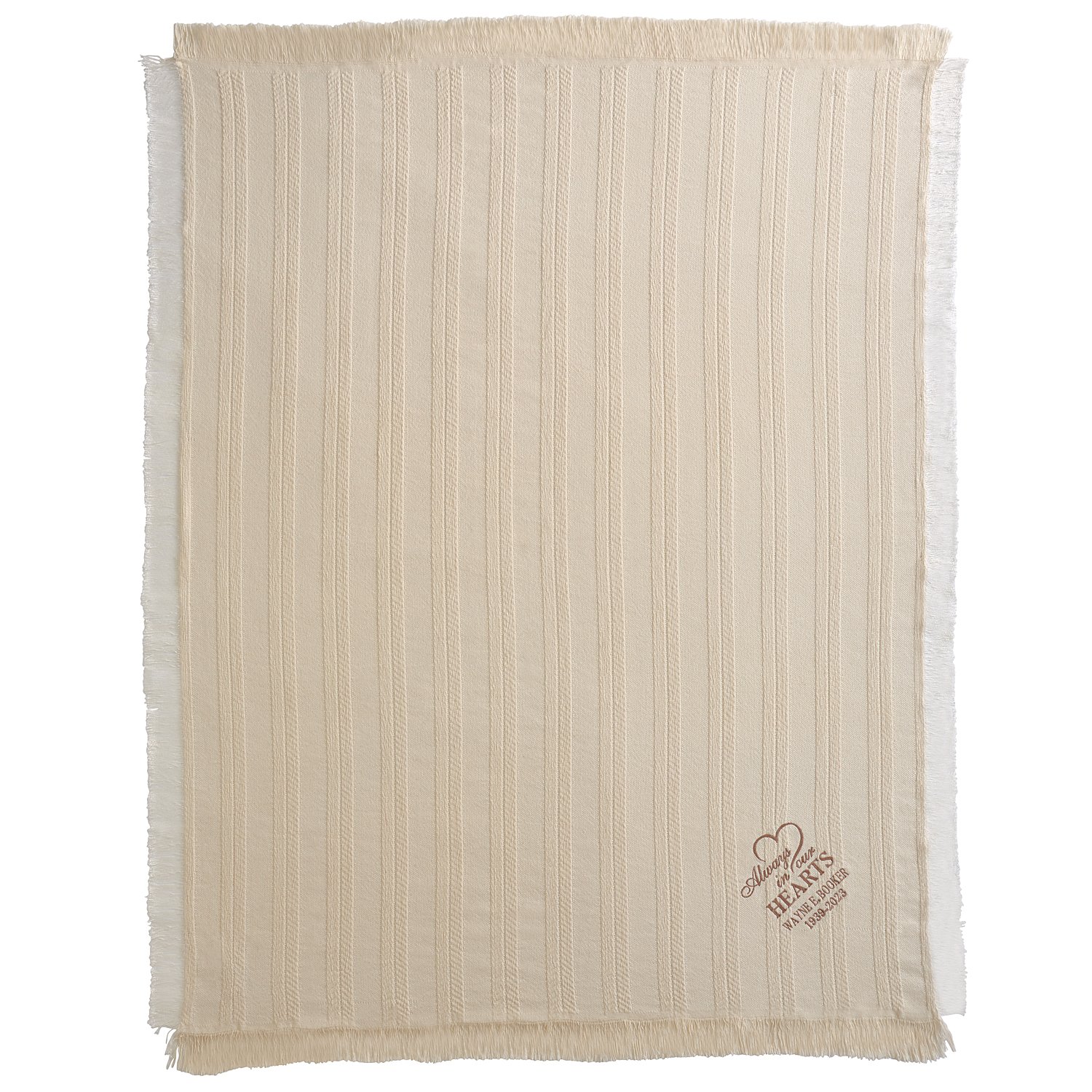 Heartfelt Sympathy Personalized Throw Blanket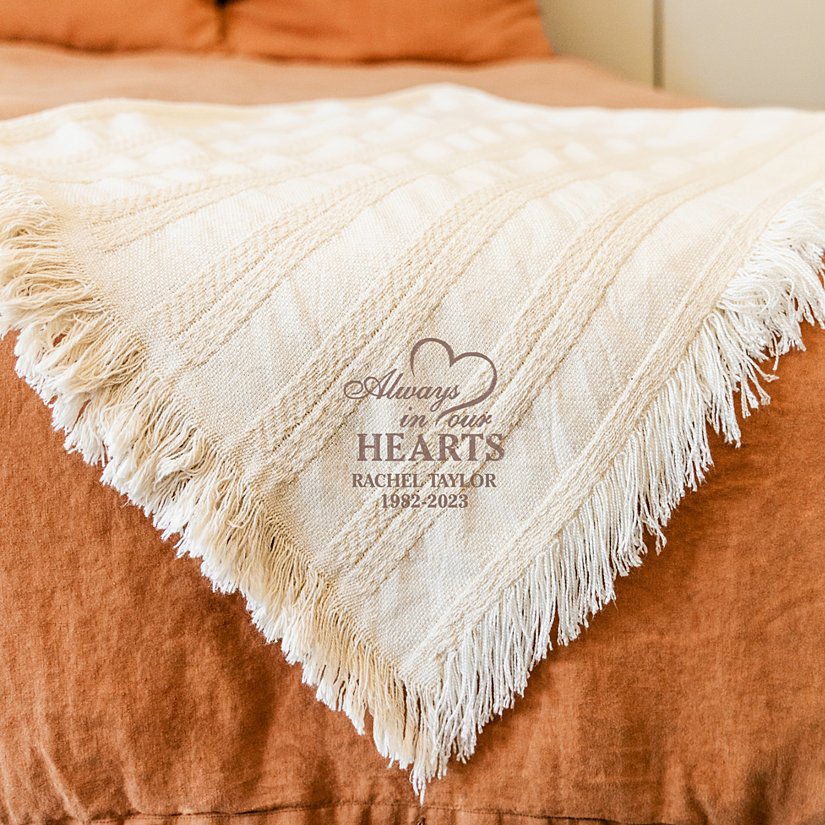 Product Description
Give someone who's mourning the gift of warmth and comfort. They'll wrap themselves up in the memory of a loved one whenever they are missing them.
Beautifully embroider with any name up to 22 characters and 2 memorial years up to 9 characters
Enter the "-" between years for it to appear
Made of a super soft cotton/Tencel® blend with fringed edges
Made in the USA
Measures 50"Wx60"L
Hand wash
Heartfelt Sympathy Personalized Throw Blanket
Personalized with care in the USA
PERFECT GIFT GUARANTEE Your personalized gift is a unique and lasting way to honor your loved one. We'll make sure you're 100% satisfied, or your money back.
Give someone who's mourning the gift of warmth and comfort. They'll wrap themselves up in the memory of a loved one whenever they are missing them.

Beautifully embroider with any name up to 22 characters and 2 memorial years up to 9 characters
Enter the "-" between years for it to appear
Made of a super soft cotton/Tencel® blend with fringed edges
Made in the USA
Measures 50"Wx60"L
Hand wash