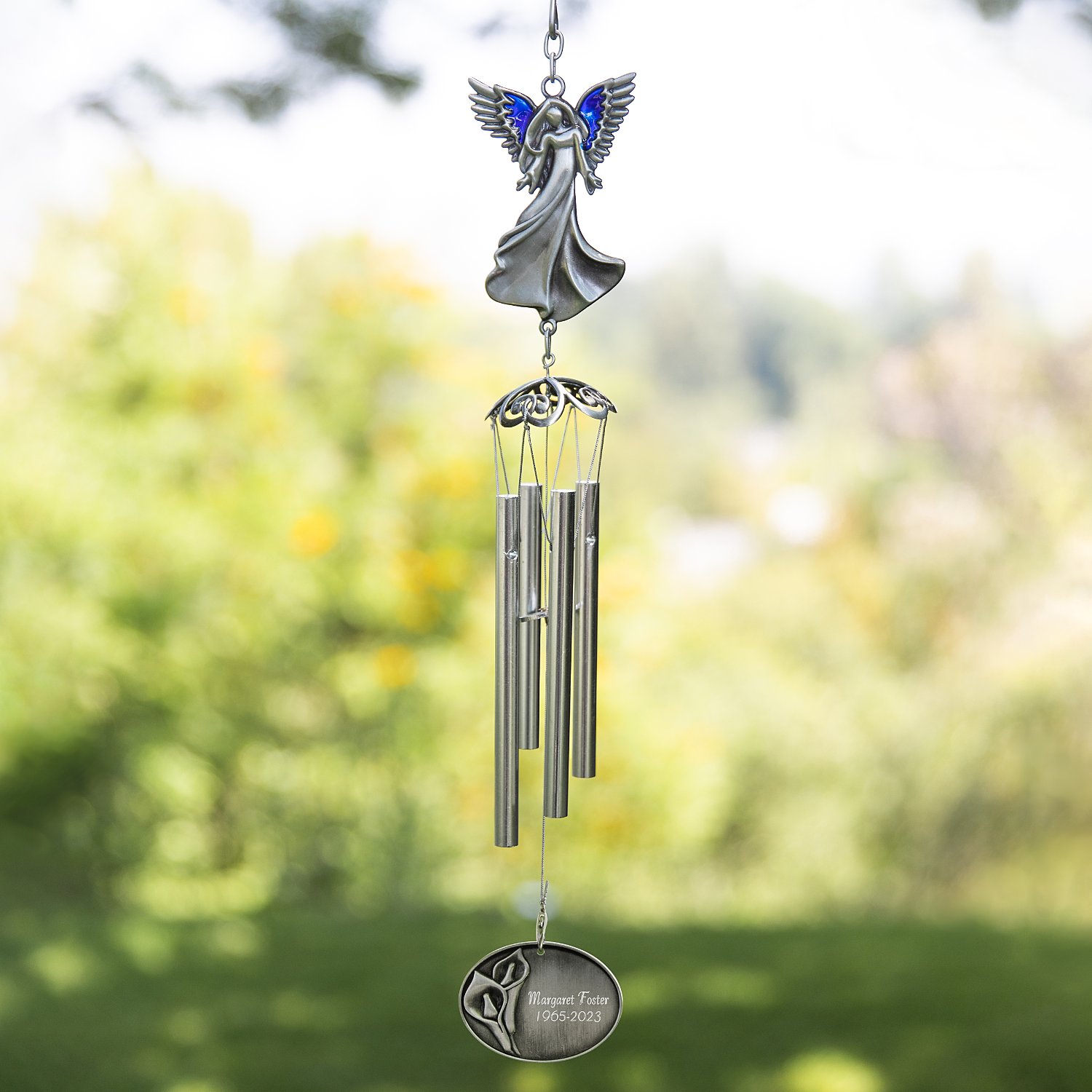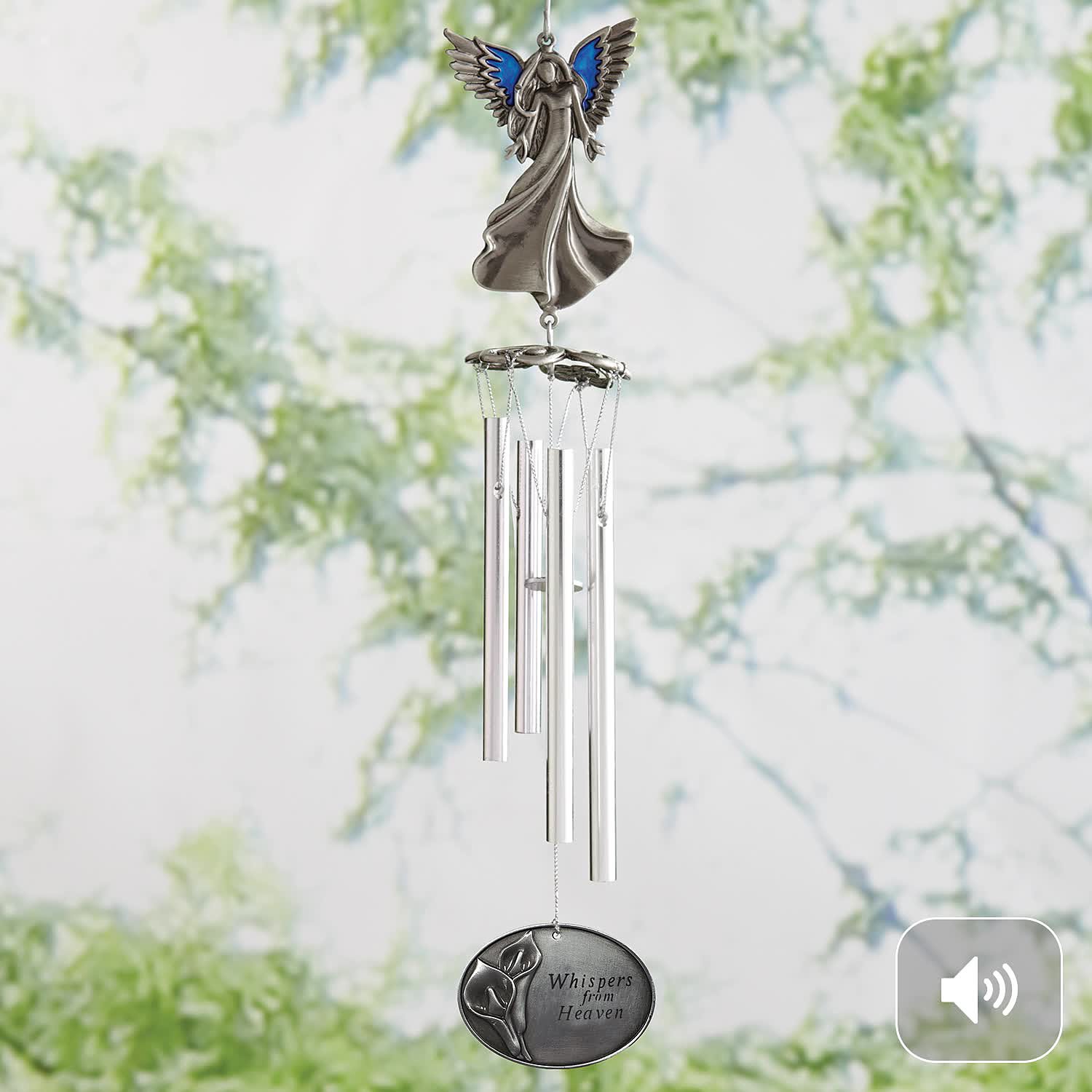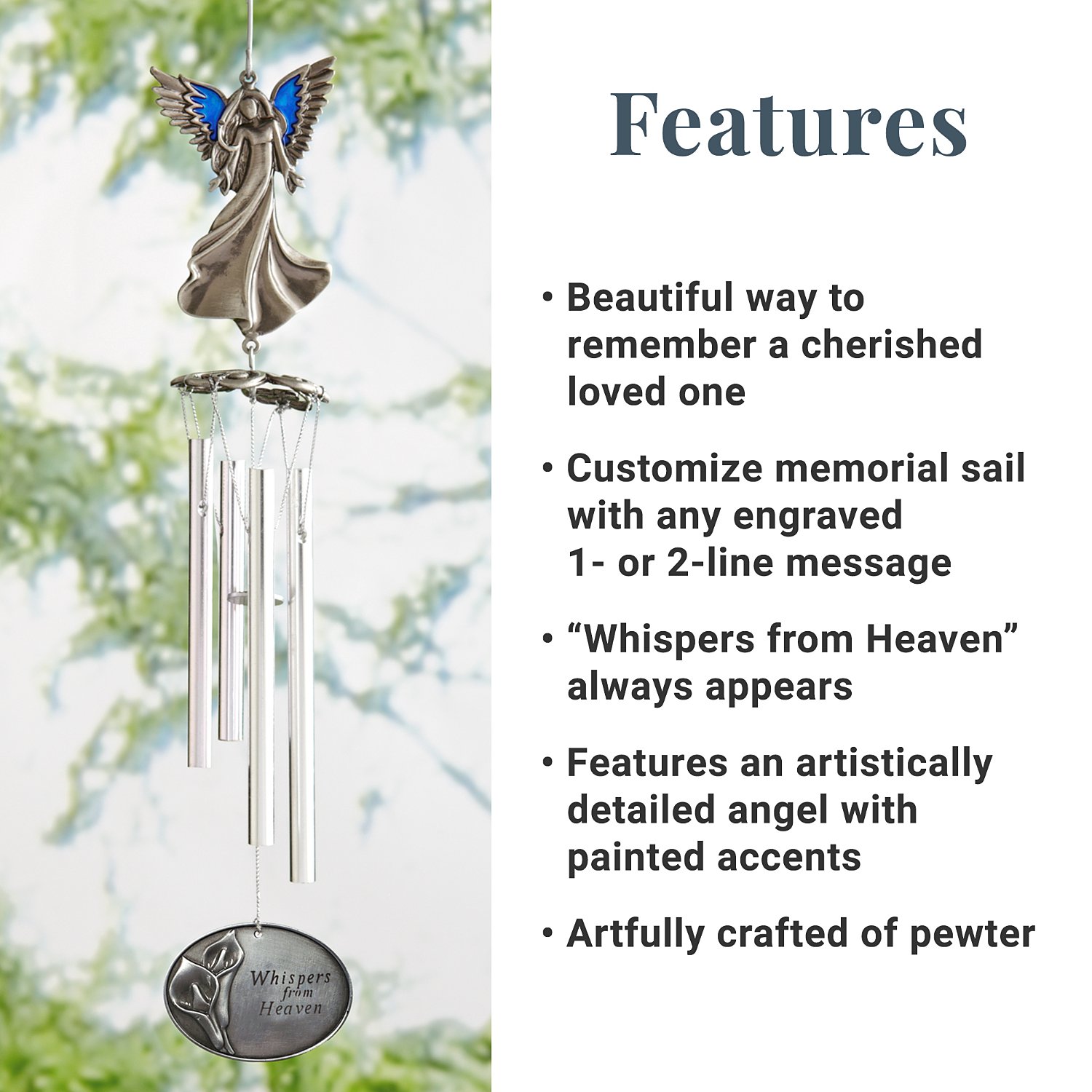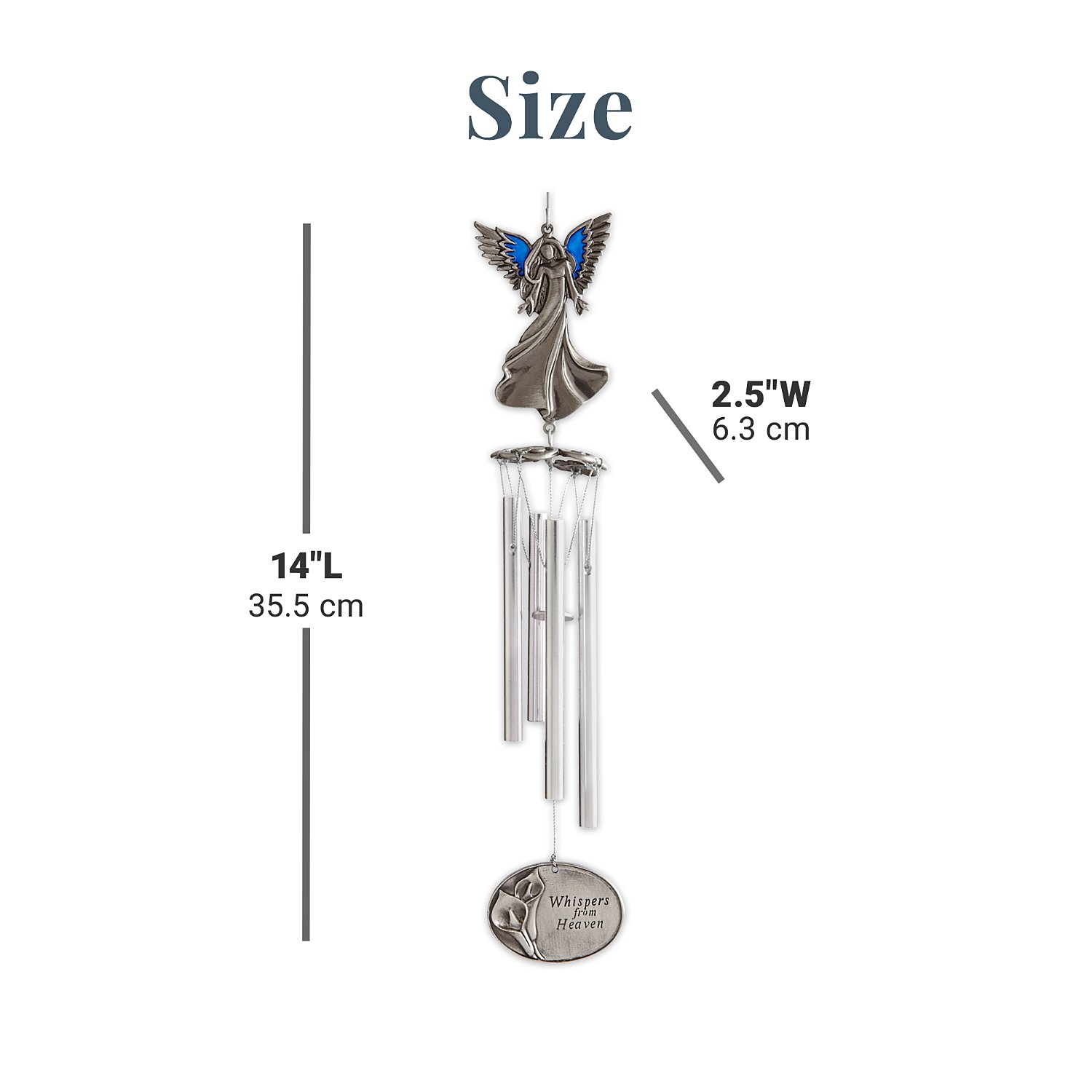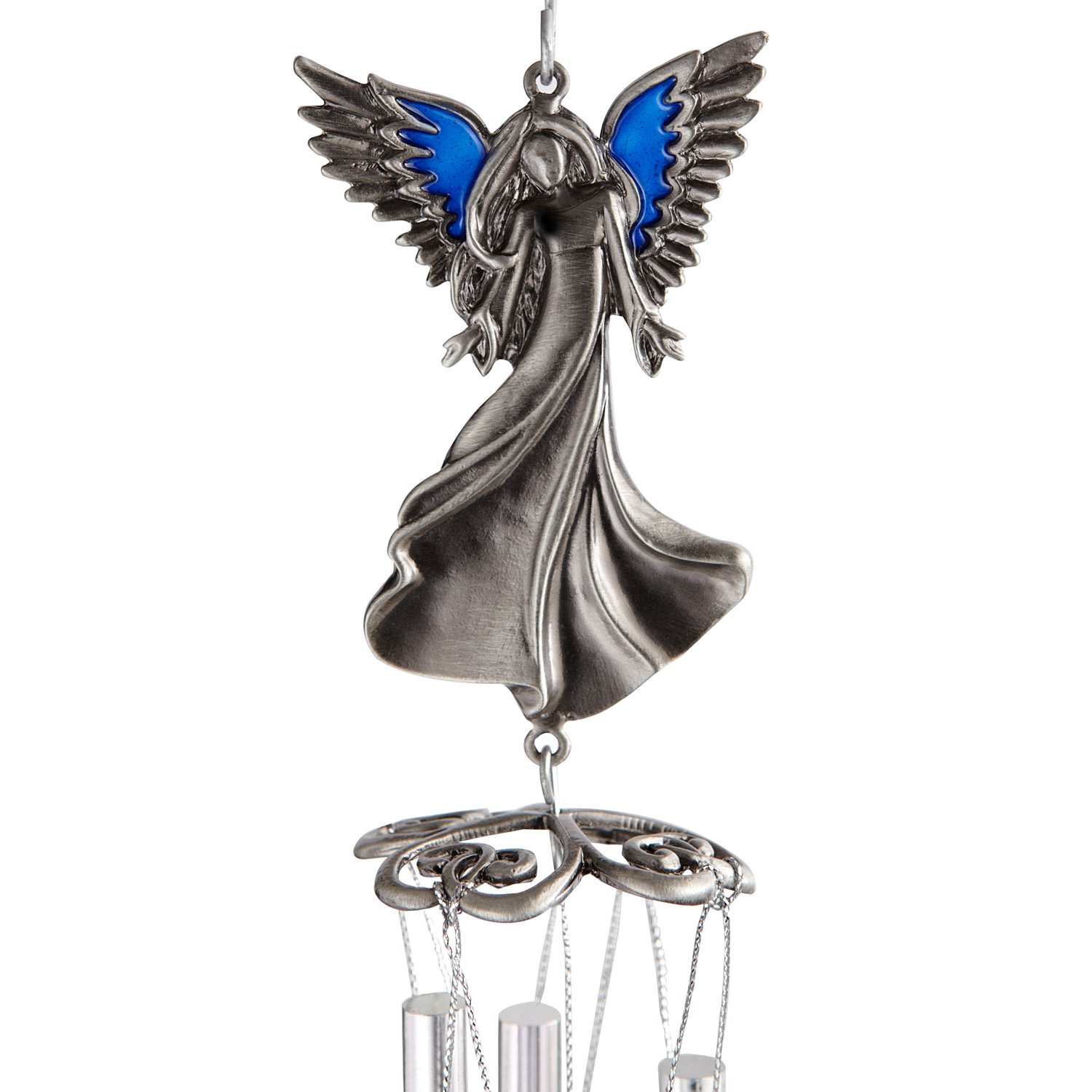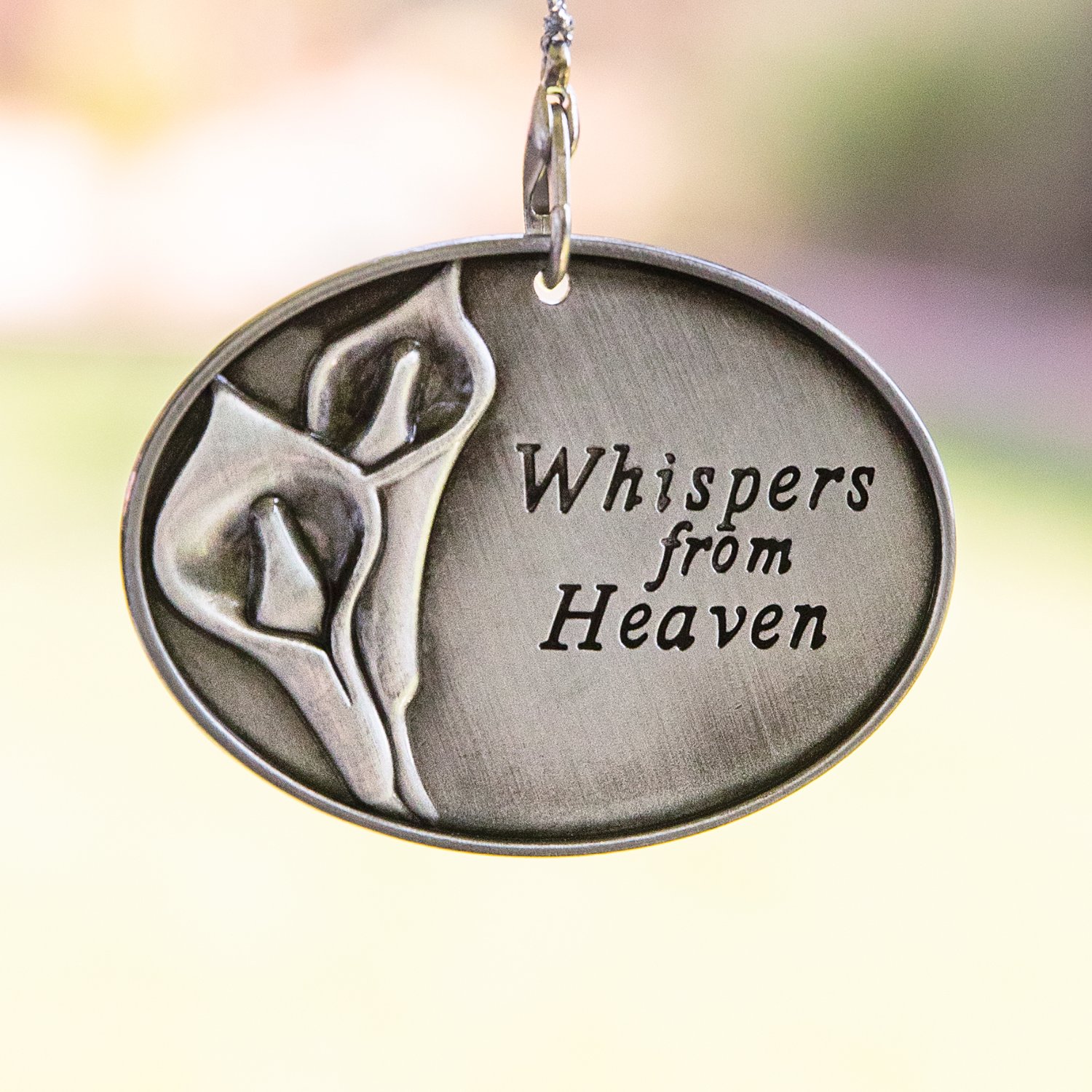 Angel From Heaven Memorial Personalized Wind Chime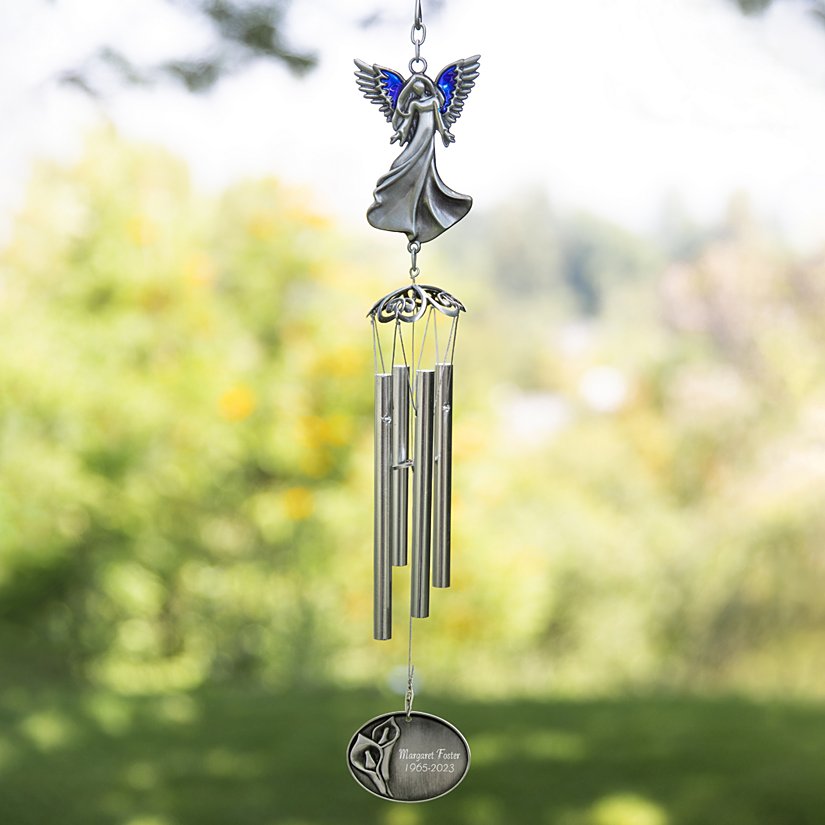 Product Description
Have you ever heard a song sent from heaven above? This thoughtfully customized wind chime gives a beautiful voice to cherished memories of a departed friend or family member.
Beautifully detailed angel artfully crafted of pewter
"Whispers from Heaven" will always appear
Easily assembles when chime is tied to cord
Measures 14"L
Angel From Heaven Memorial Personalized Wind Chime
Personalized with care in the USA
PERFECT GIFT GUARANTEE Your personalized gift is a unique and lasting way to honor your loved one. We'll make sure you're 100% satisfied, or your money back.
Have you ever heard a song sent from heaven above? This thoughtfully customized wind chime gives a beautiful voice to cherished memories of a departed friend or family member.

Beautifully detailed angel artfully crafted of pewter
"Whispers from Heaven" will always appear
Easily assembles when chime is tied to cord
Measures 14"L