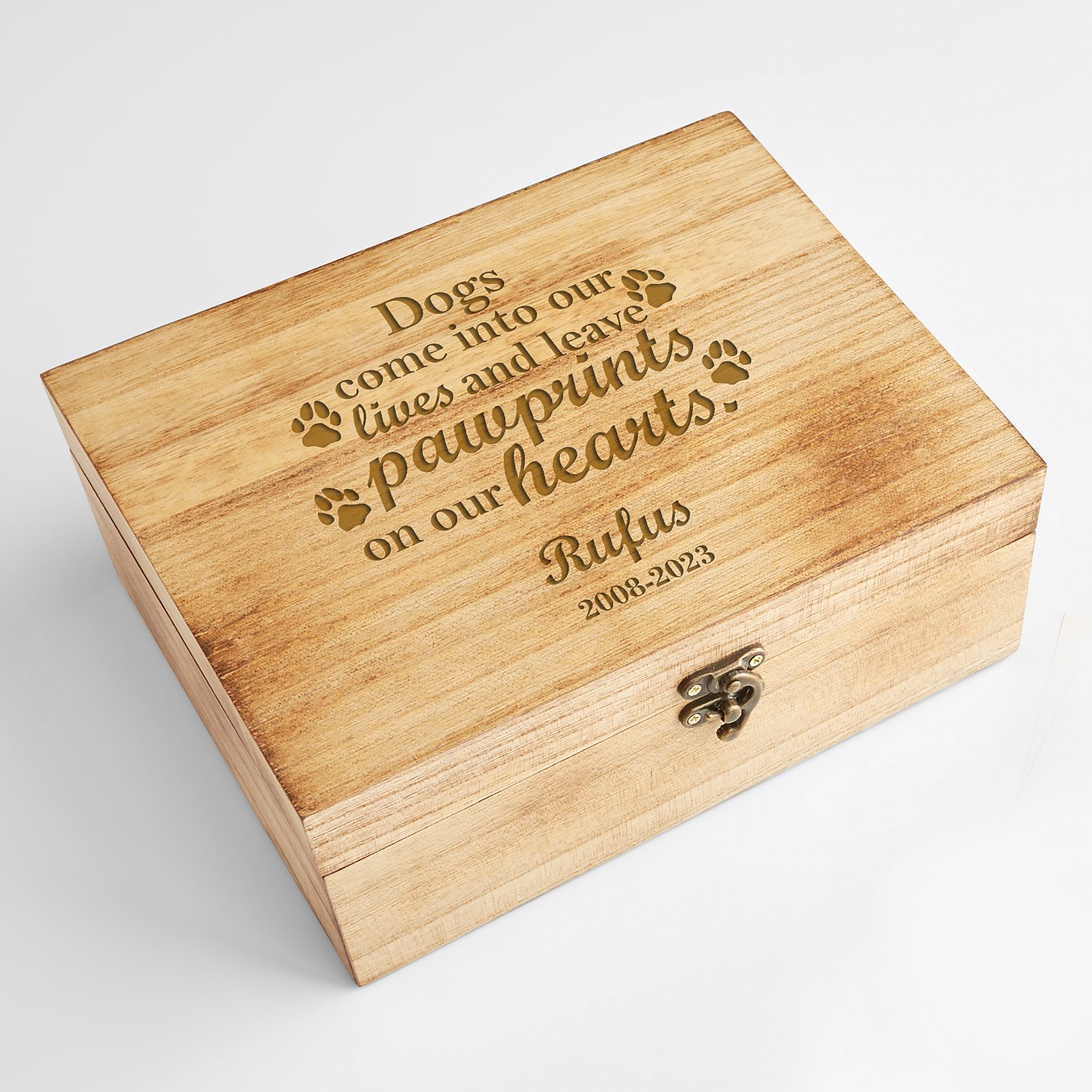 Heart-to-Paw Personalized Memorial Box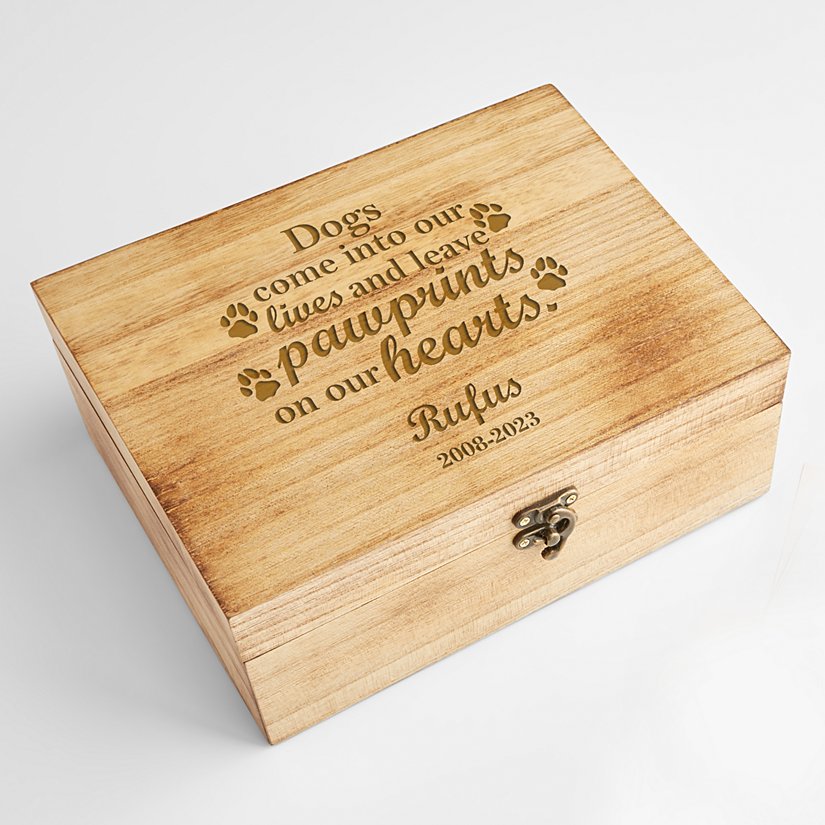 Product Description
Keep all your special memories of a beloved pet in a special place made just for them. Ideal for collars, tags, cherished photos and more.
Thoughtfully personalize with any title up to 12 characters, name up to 12 characters and message up to 15 characters
Enter "s" after the title if you want it to appear
"come into our lives and leave pawprints on our hearts" will always appear
Choose dog or cat pawprint design
Crafted of wood with black suede lining
Measures 7"Lx5"Wx3.5"H
Heart-to-Paw Personalized Memorial Box
Personalized with care in the USA
PERFECT GIFT GUARANTEE Your personalized gift is a unique and lasting way to honor your loved one. We'll make sure you're 100% satisfied, or your money back.
Keep all your special memories of a beloved pet in a special place made just for them. Ideal for collars, tags, cherished photos and more.

Thoughtfully personalize with any title up to 12 characters, name up to 12 characters and message up to 15 characters
Enter "s" after the title if you want it to appear
"come into our lives and leave pawprints on our hearts" will always appear
Choose dog or cat pawprint design
Crafted of wood with black suede lining
Measures 7"Lx5"Wx3.5"H