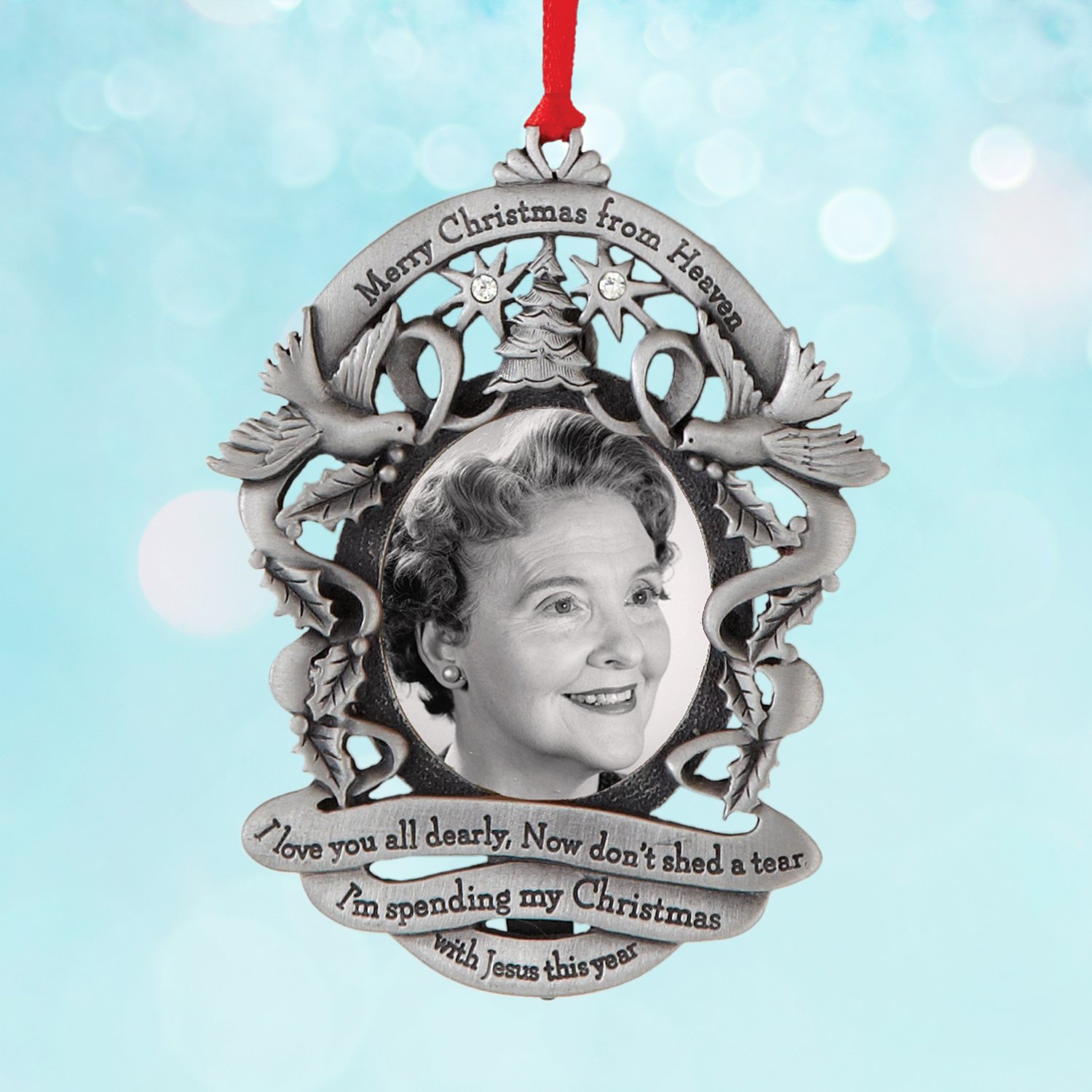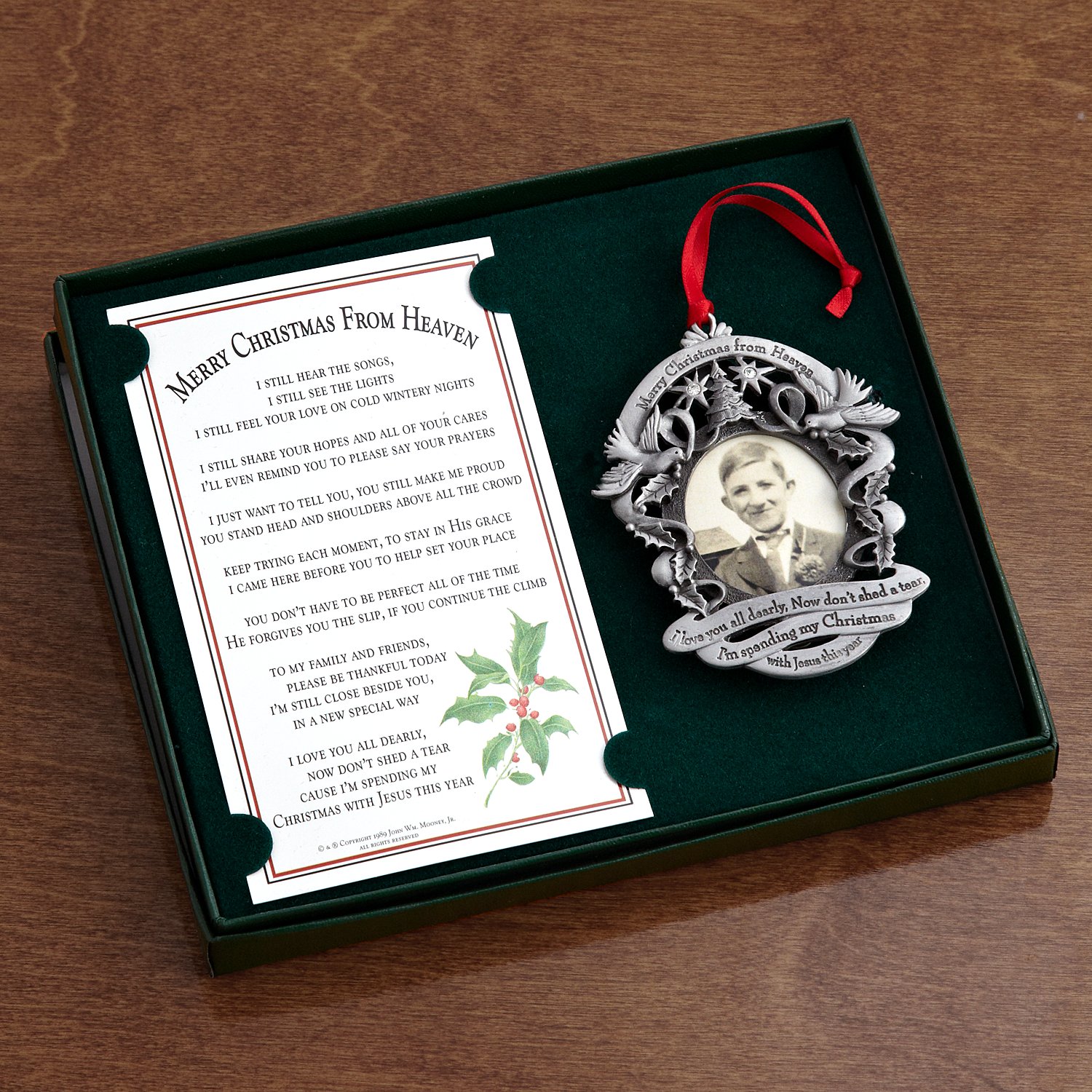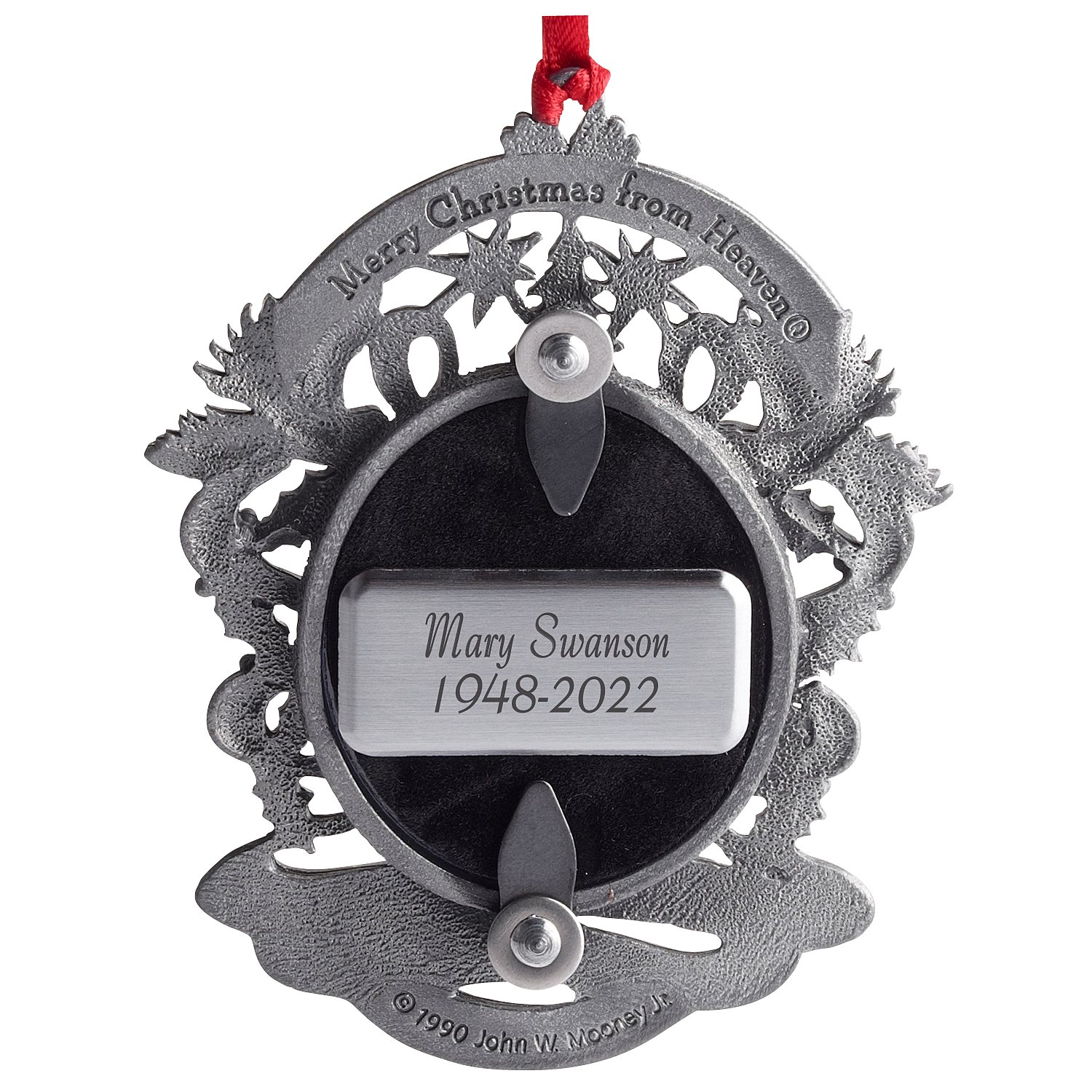 Heavenly Christmas Picture Frame Memorial Personalized Ornament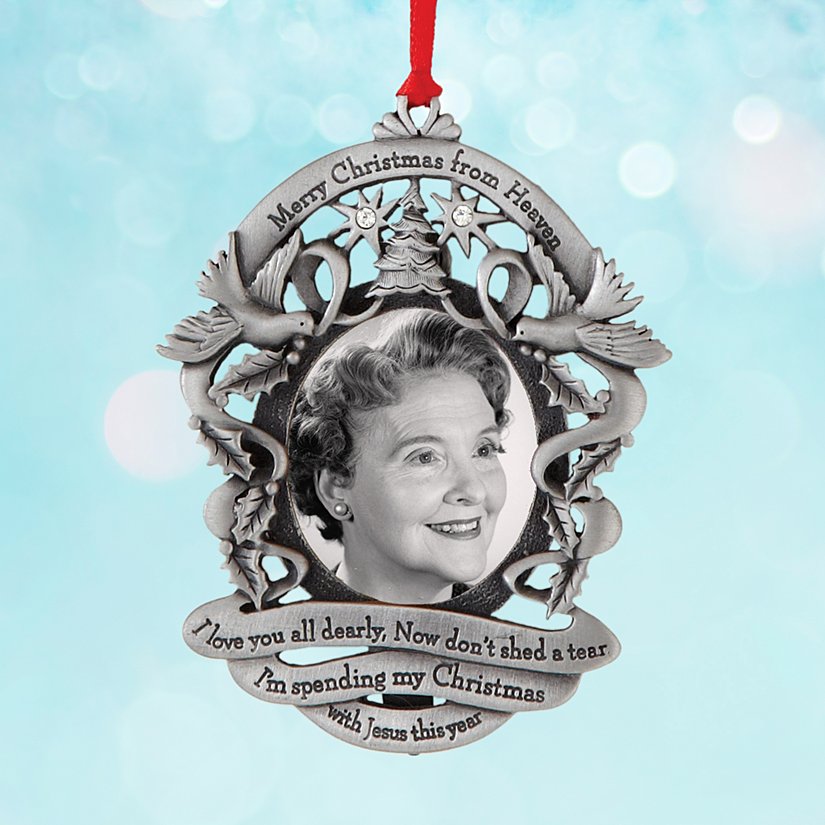 Product Description
This intricately designed and beautifully inscribed ornament is the perfect showcase for a cherished photo of a departed lost one. Celebrate their new home in heaven this first Christmas without them, and for all the holidays to come.
Elegantly engrave plaque on back with any name, up to 18 characters, and any 2 memorial years
Intricately detailed and designed to hold a 1.2"x1.5" cherished photo
Crafted of pewter
Measures 2.5"x3.25"
Includes ribbon for hanging
Heavenly Christmas Picture Frame Memorial Personalized Ornament
Personalized with care in the USA
PERFECT GIFT GUARANTEE Your personalized gift is a unique and lasting way to honor your loved one. We'll make sure you're 100% satisfied, or your money back.
This intricately designed and beautifully inscribed ornament is the perfect showcase for a cherished photo of a departed lost one. Celebrate their new home in heaven this first Christmas without them, and for all the holidays to come.

Elegantly engrave plaque on back with any name, up to 18 characters, and any 2 memorial years
Intricately detailed and designed to hold a 1.2"x1.5" cherished photo
Crafted of pewter
Measures 2.5"x3.25"
Includes ribbon for hanging