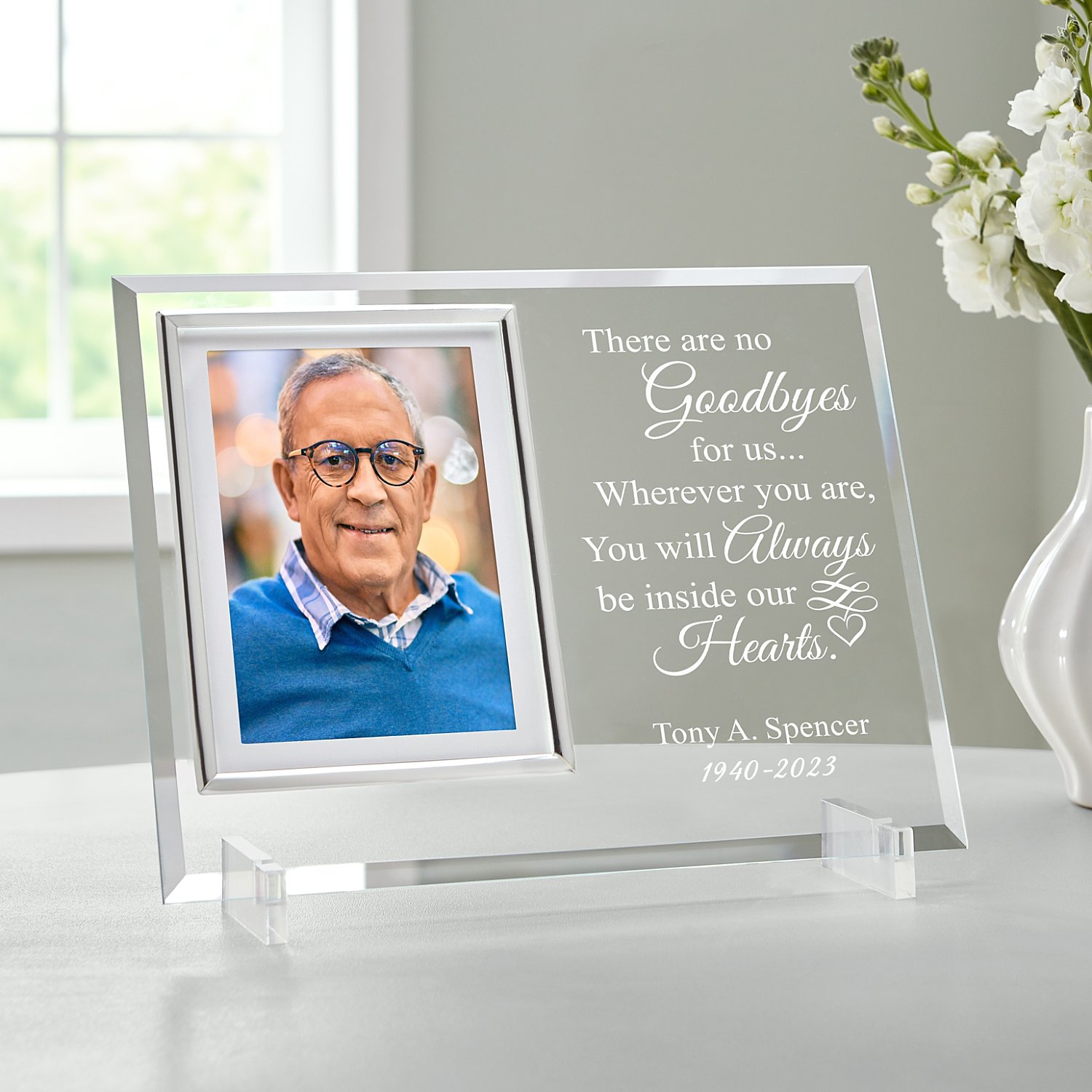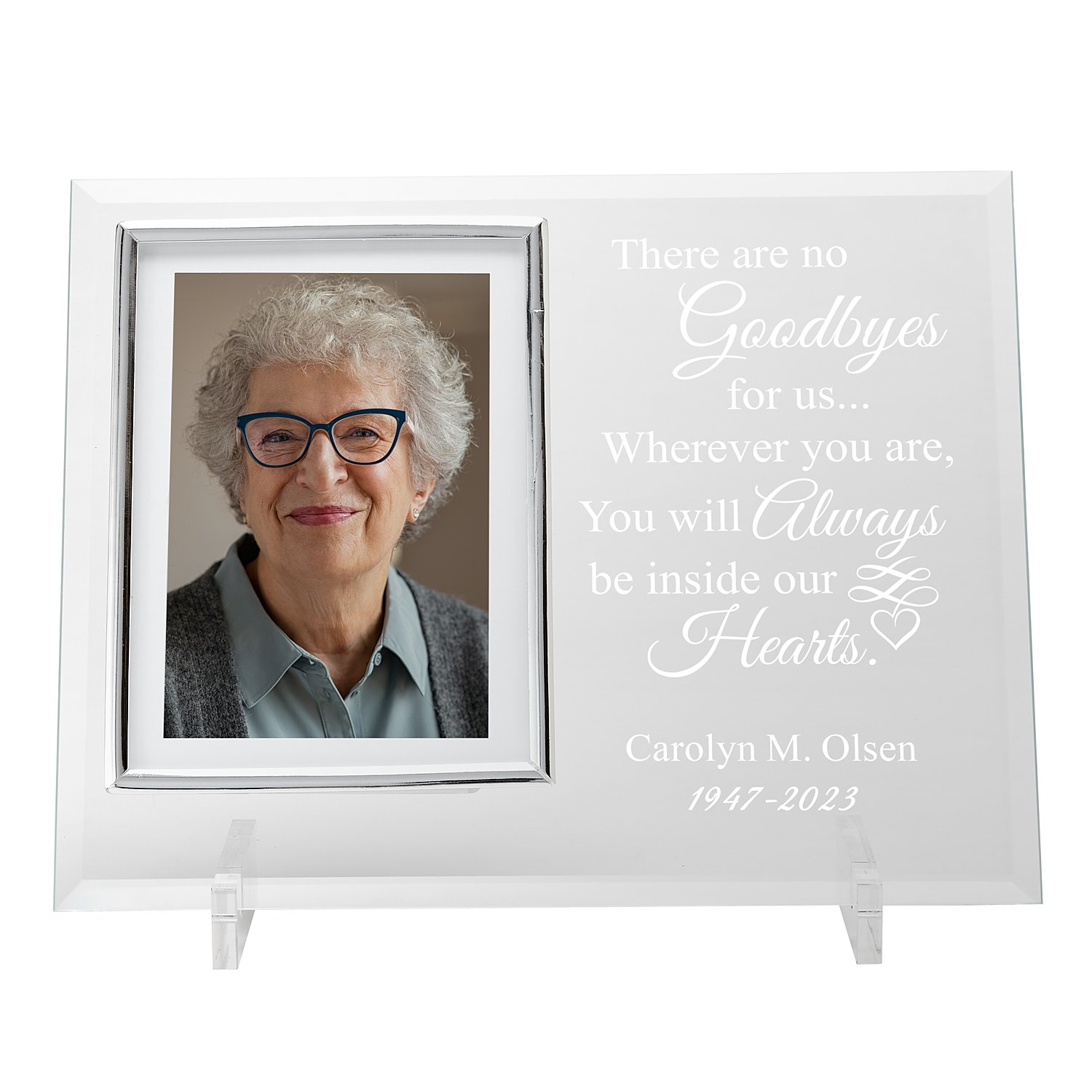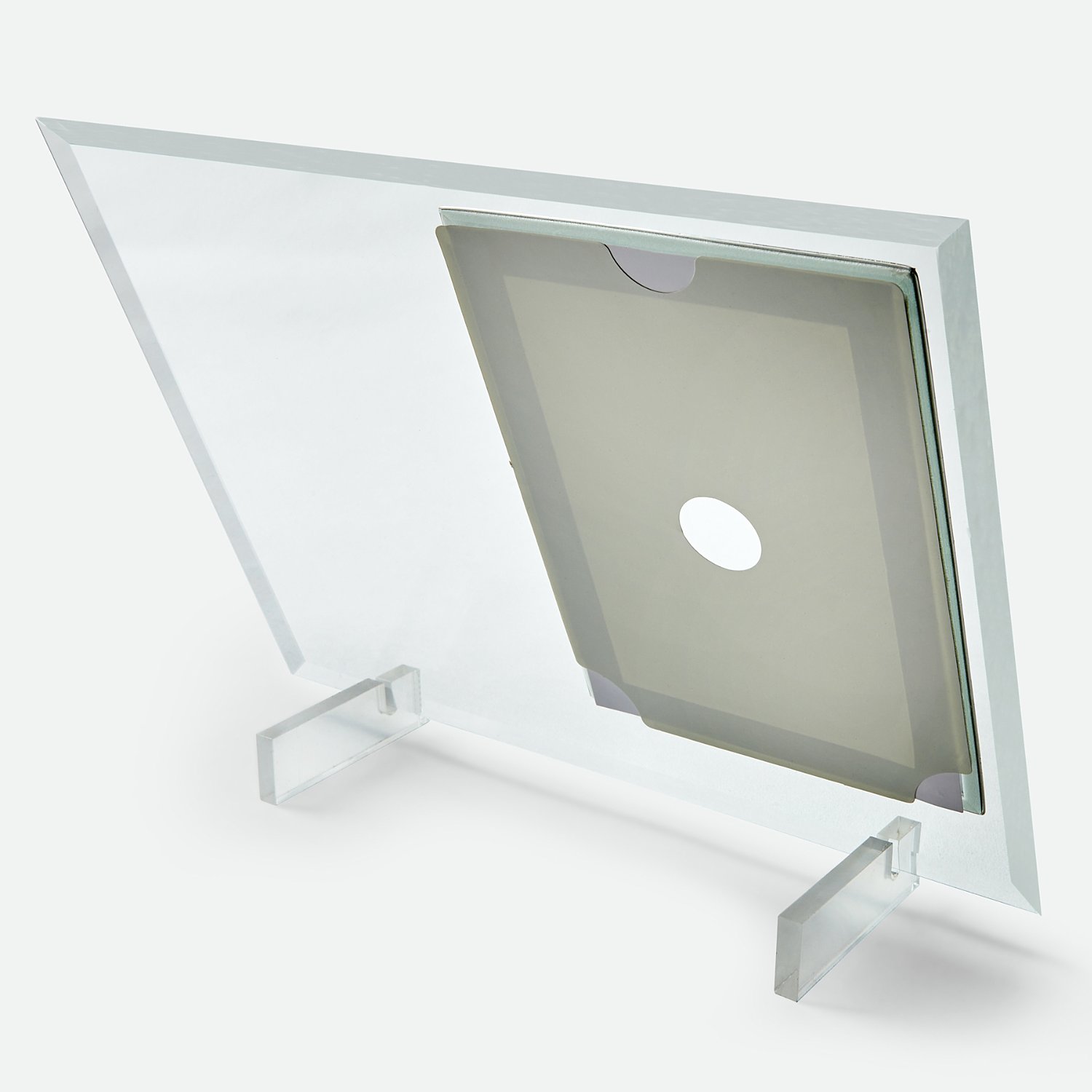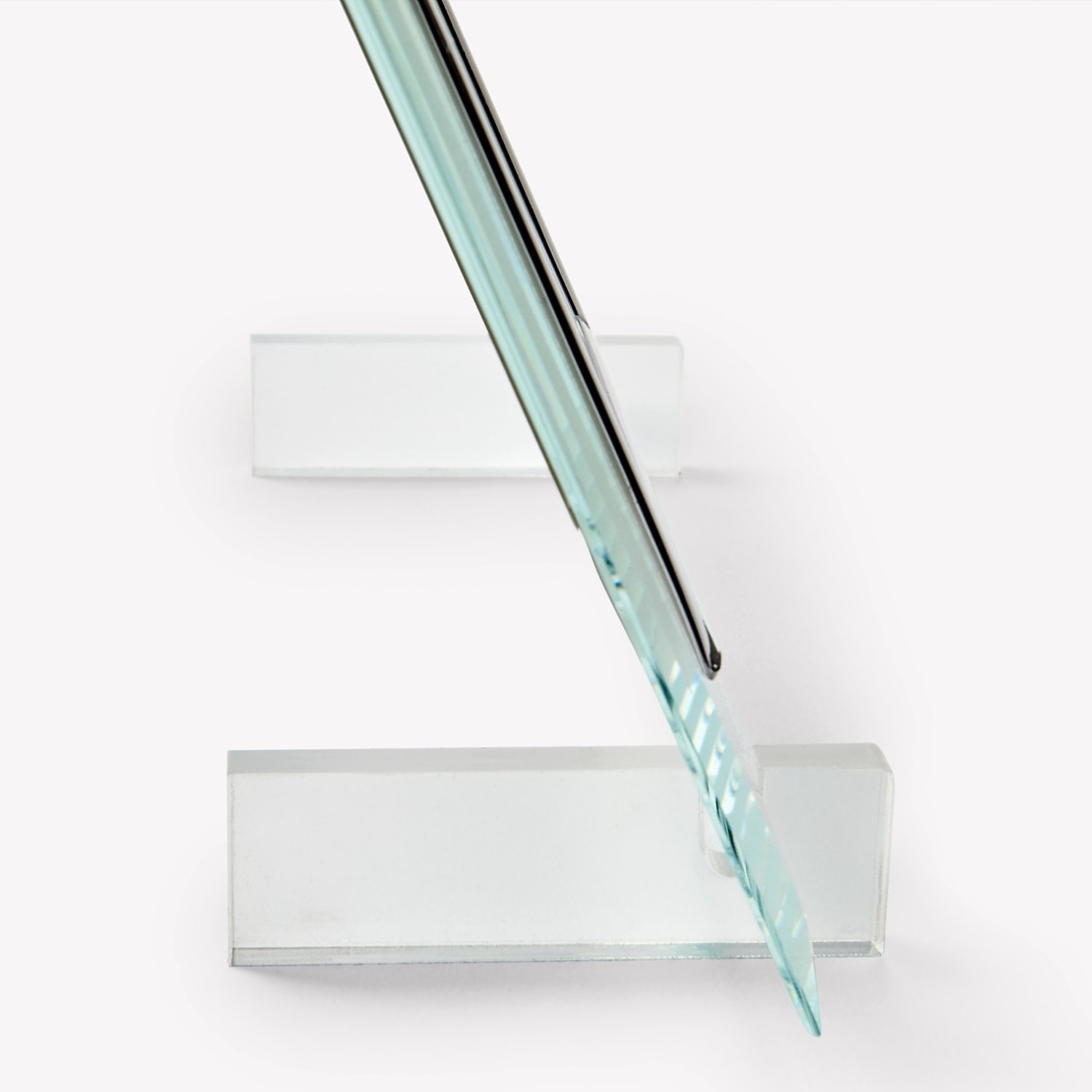 Never Goodbye Memorial Glass Personalized Picture Frame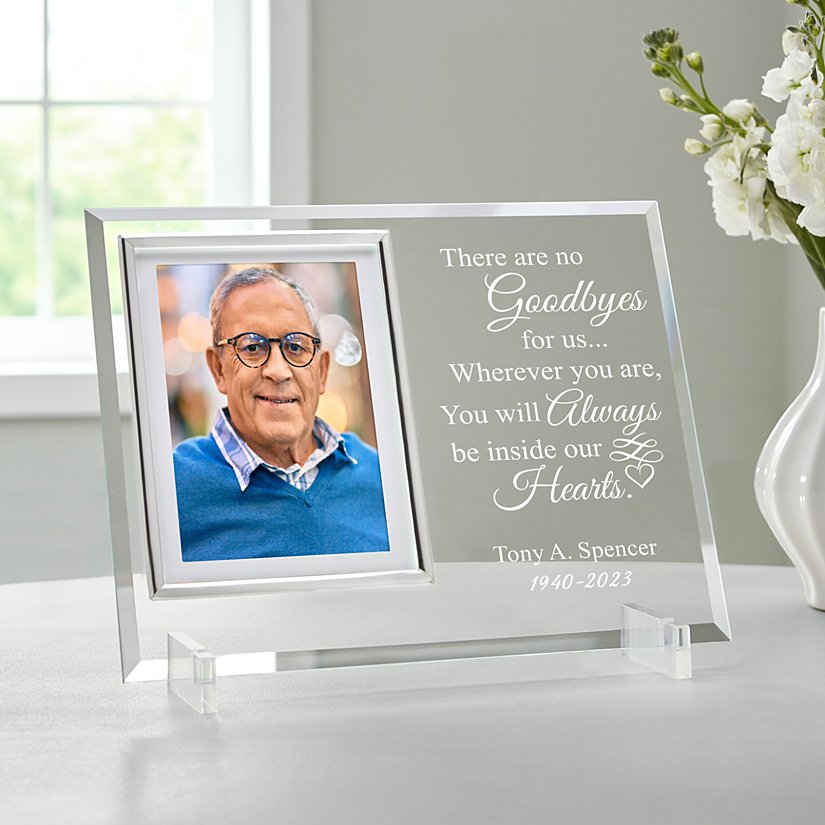 Product Description
Artfully designed for display at a celebration of life or memorial service, or as a focal point in any room in a home. Turn your memories of someone special into a treasure to cherish.
Thoughtfully personalize with any 2-line message, up to 22 characters on each line
Verse always appears
Made of heavyweight glass with beveled edges and a metal frame trim around your photograph
Frame measures 9.75"x11.75" and holds a 4"x6" photo with included mat, or 5"x7" photo with mat removed
New

Never Goodbye Memorial Glass Personalized Picture Frame
Personalized with care in the USA
PERFECT GIFT GUARANTEE Your personalized gift is a unique and lasting way to honor your loved one. We'll make sure you're 100% satisfied, or your money back.
Artfully designed for display at a celebration of life or memorial service, or as a focal point in any room in a home. Turn your memories of someone special into a treasure to cherish.

Thoughtfully personalize with any 2-line message, up to 22 characters on each line
Verse always appears
Made of heavyweight glass with beveled edges and a metal frame trim around your photograph
Frame measures 9.75"x11.75" and holds a 4"x6" photo with included mat, or 5"x7" photo with mat removed