Stars and Stripes Memorial Personalized Picture Frame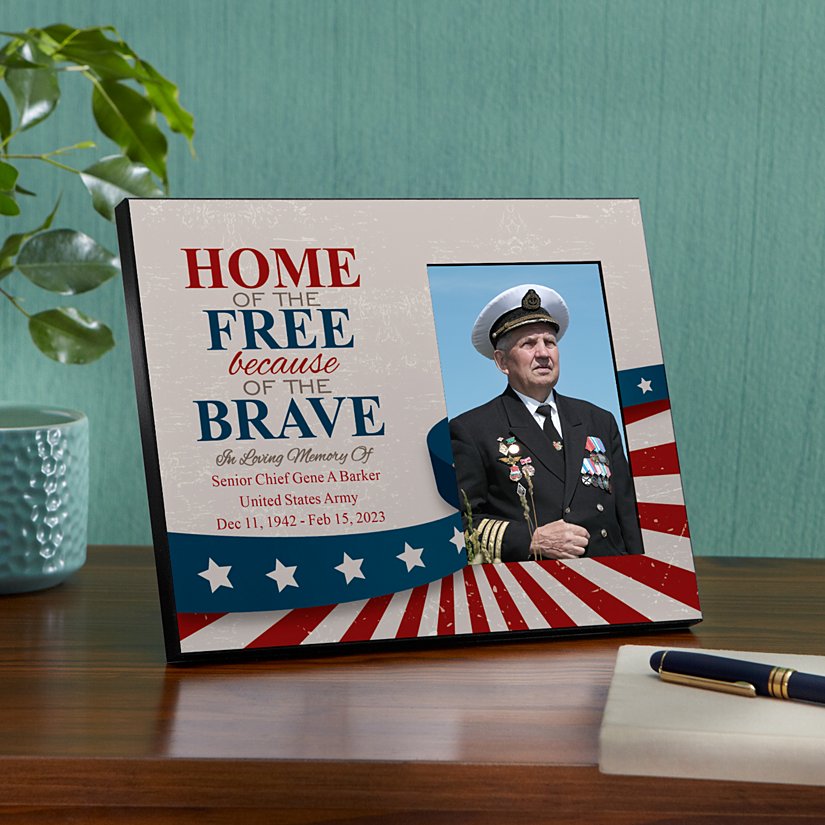 Product Description
All gave some, but some gave all. Pay tribute to a true military hero with a custom frame designed for the brave.
Thoughtfully personalize with any 1- to 3-line message, name or date, up to 35 characters on each line
"In Loving Memory of" will always appear
Holds a cherished 4"x6" photo
Crafted of wood with a glossy laminate surface
For tabletop display or wall mount"
Measures 10"Wx8"H
Stars and Stripes Memorial Personalized Picture Frame
Personalized with care in the USA
PERFECT GIFT GUARANTEE Your personalized gift is a unique and lasting way to honor your loved one. We'll make sure you're 100% satisfied, or your money back.
All gave some, but some gave all. Pay tribute to a true military hero with a custom frame designed for the brave.

Thoughtfully personalize with any 1- to 3-line message, name or date, up to 35 characters on each line
"In Loving Memory of" will always appear
Holds a cherished 4"x6" photo
Crafted of wood with a glossy laminate surface
For tabletop display or wall mount"
Measures 10"Wx8"H