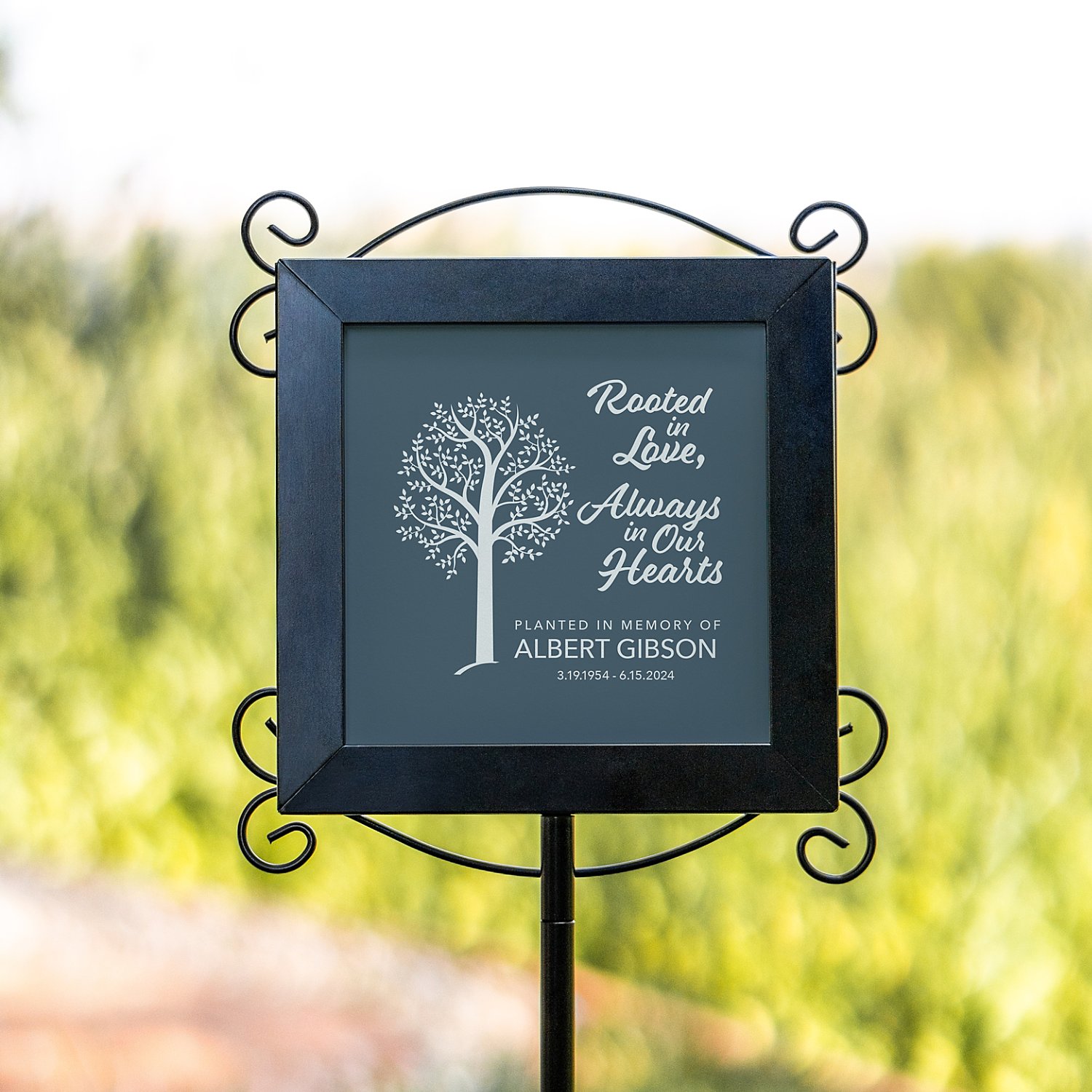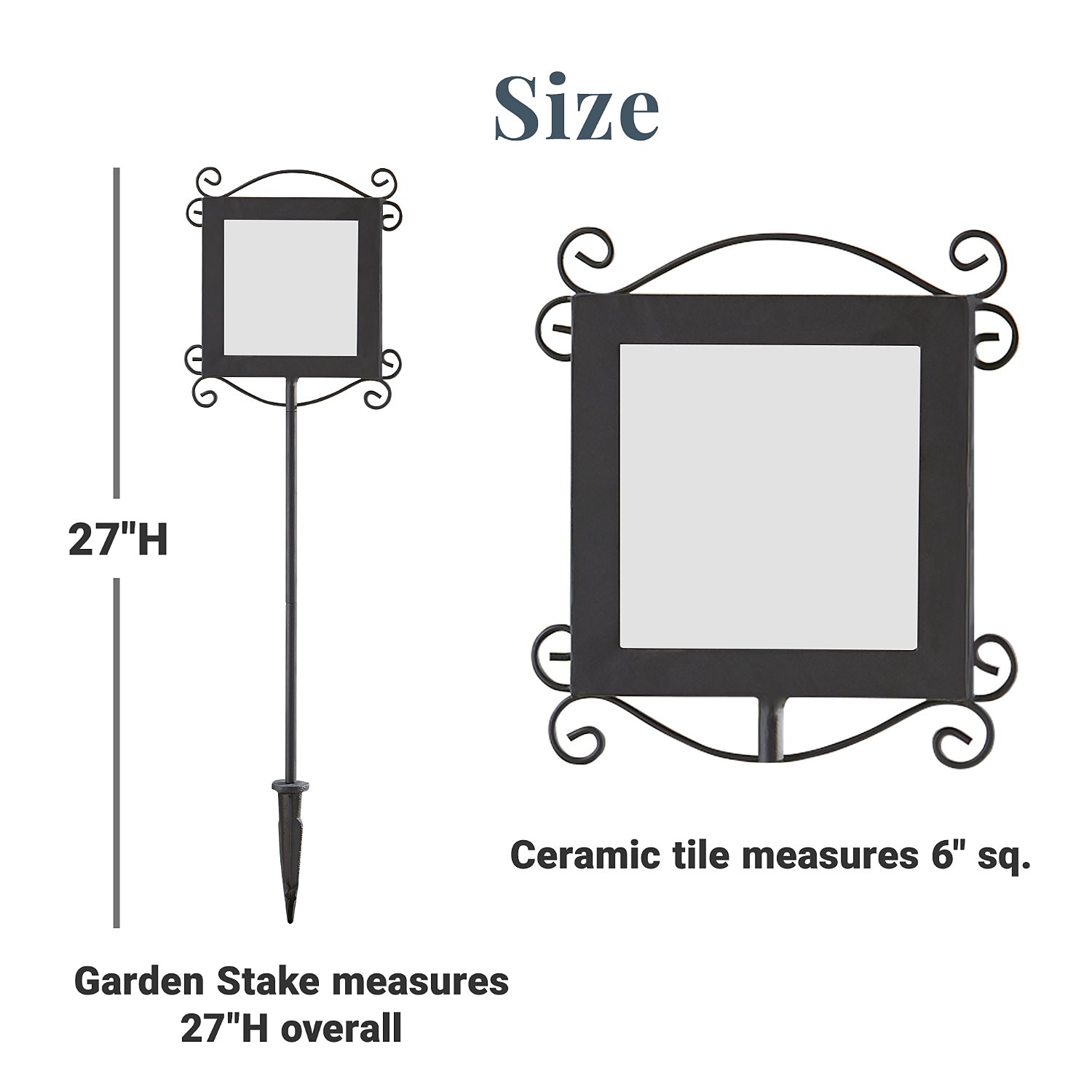 Deepest Love Memorial Personalized Garden Stake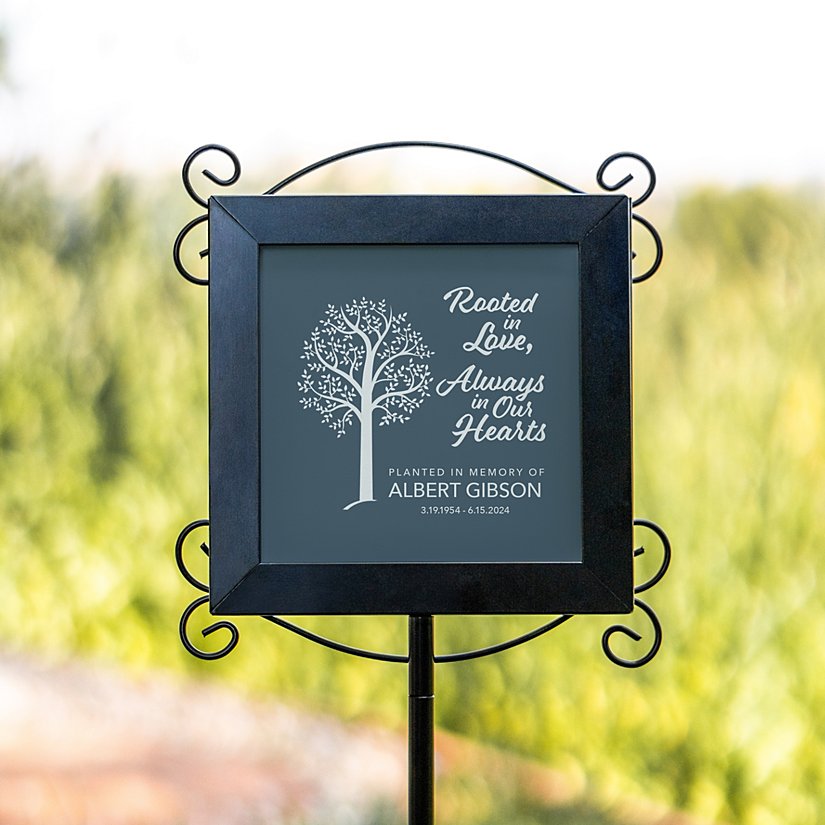 Product Description
Love never dies. Memorialize a loved one who will never leave your heart with this custom remembrance. A charming, sentimental addition to any outdoor space.
Beautifully personalize with any name up to 15 characters and any message up to 40 characters
Ceramic tile measures 6" sq.
Wrought iron stake measures 27"H
Oversized item fee may apply at checkout
New

Deepest Love Memorial Personalized Garden Stake
Personalized with care in the USA
PERFECT GIFT GUARANTEE Your personalized gift is a unique and lasting way to honor your loved one. We'll make sure you're 100% satisfied, or your money back.
Love never dies. Memorialize a loved one who will never leave your heart with this custom remembrance. A charming, sentimental addition to any outdoor space.

Beautifully personalize with any name up to 15 characters and any message up to 40 characters
Ceramic tile measures 6" sq.
Wrought iron stake measures 27"H
Oversized item fee may apply at checkout