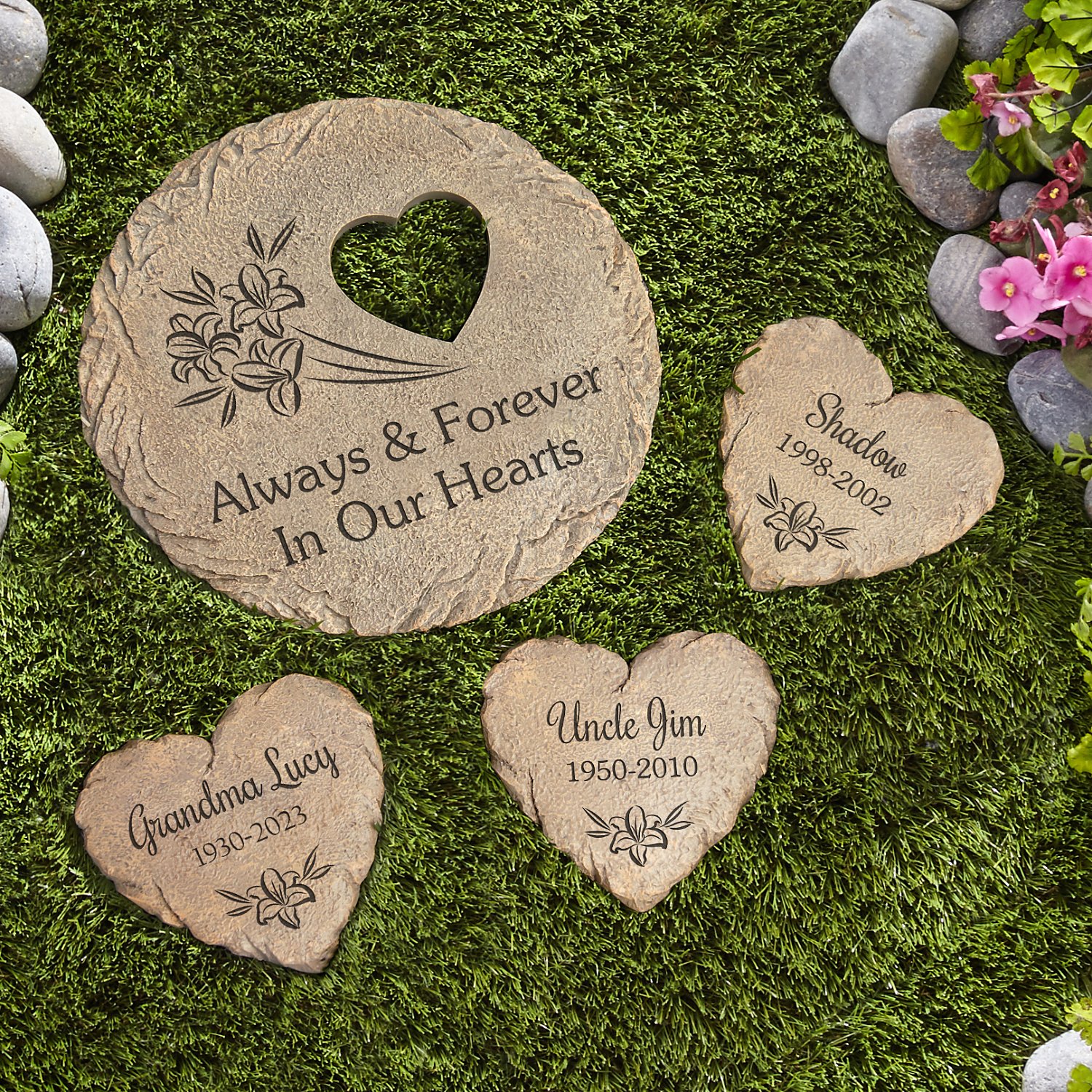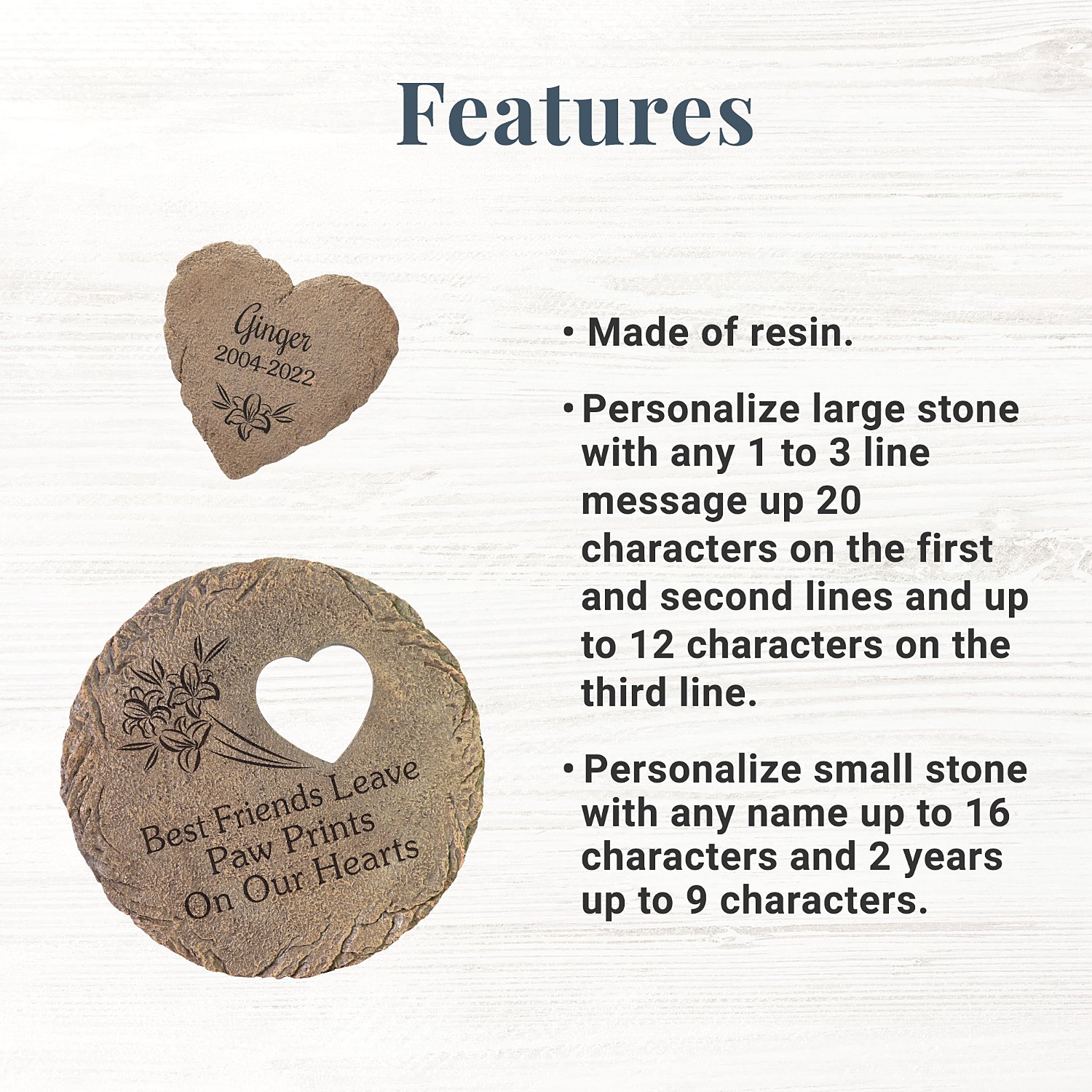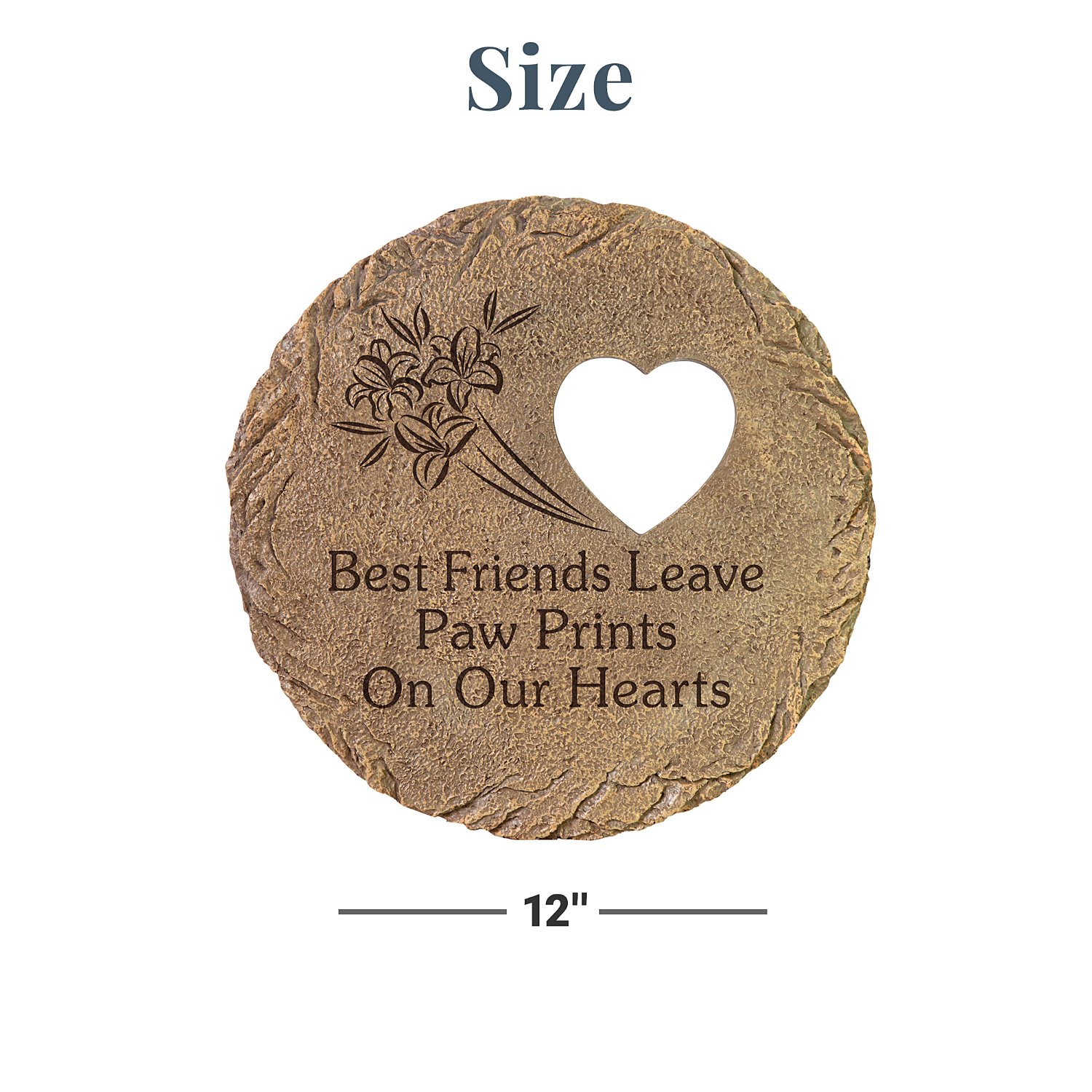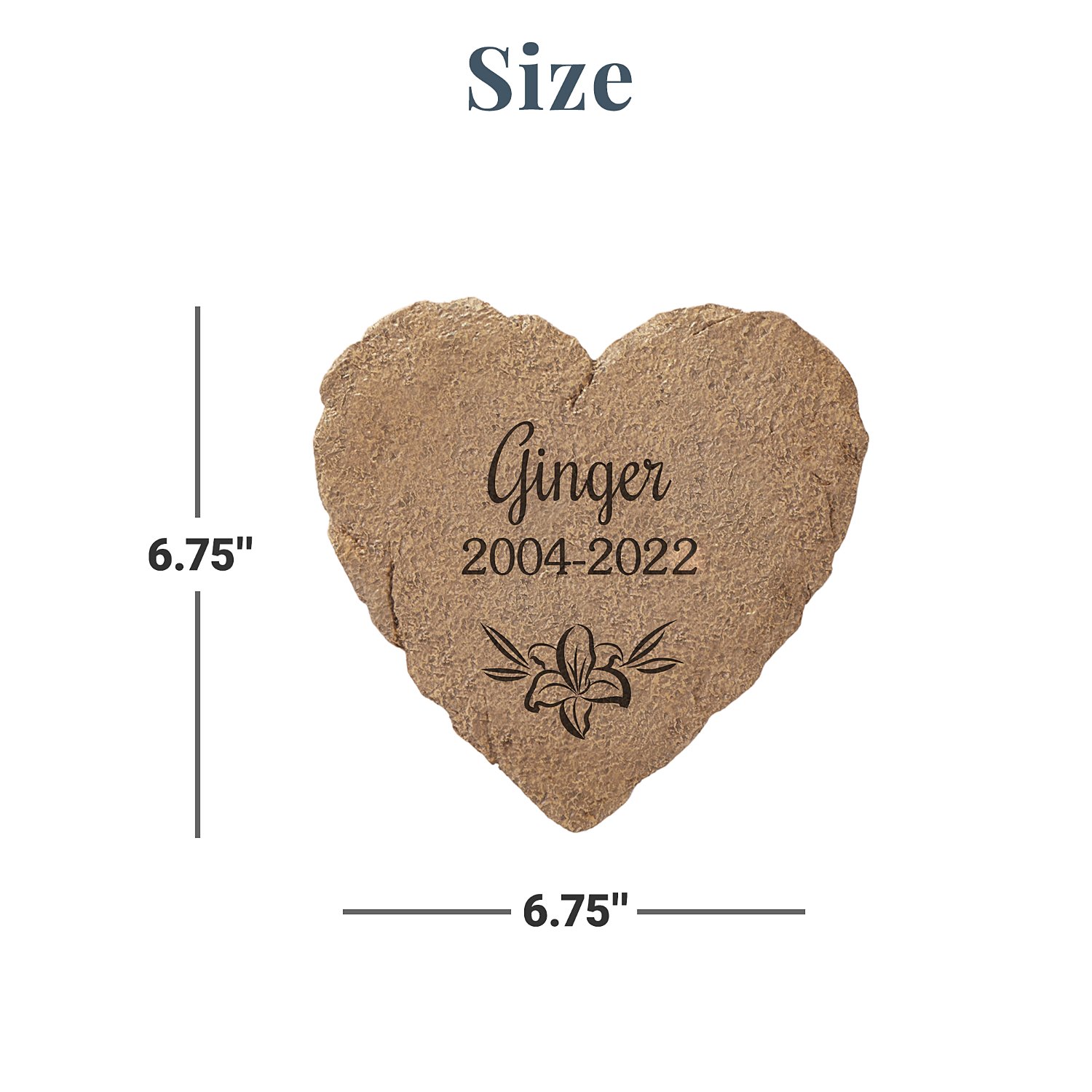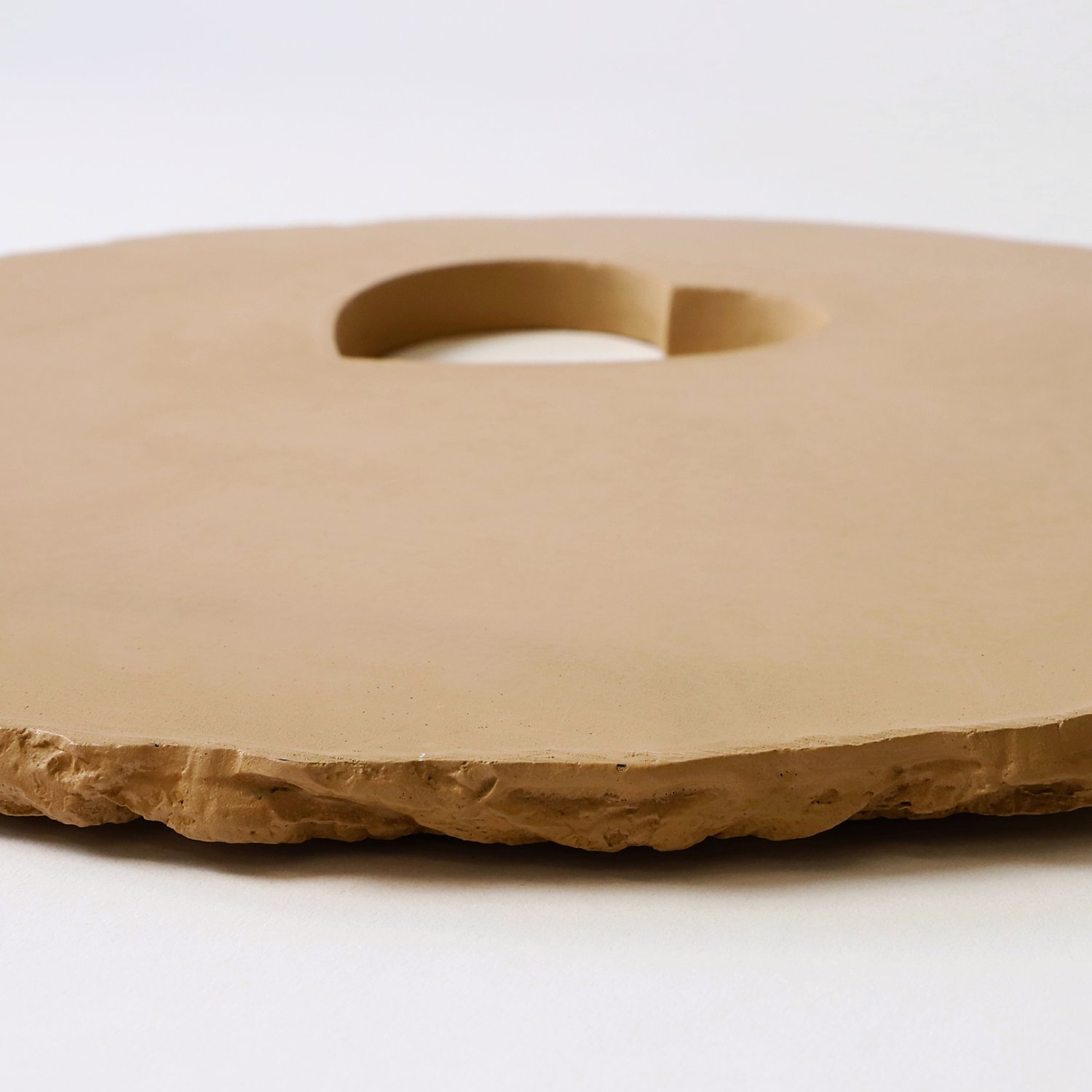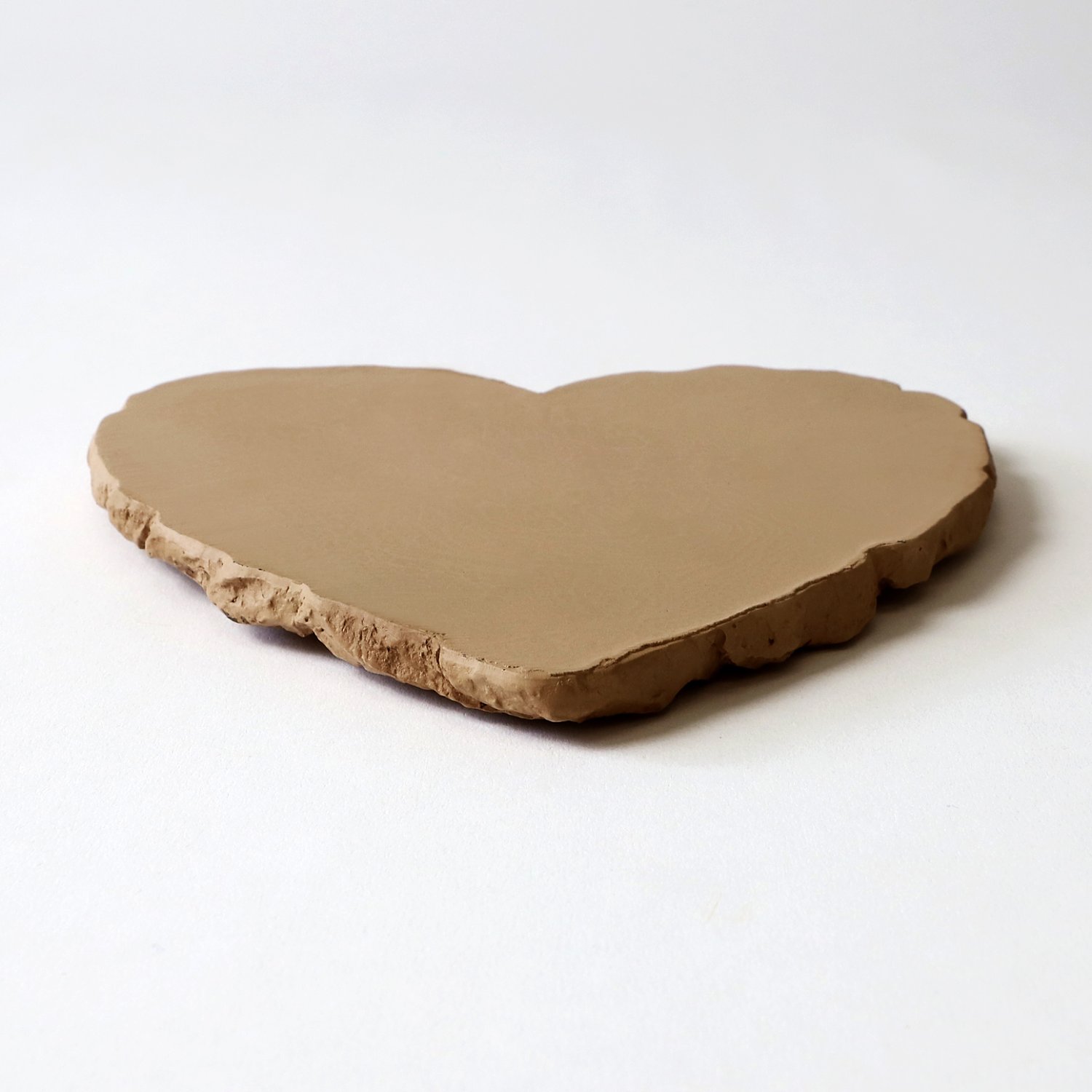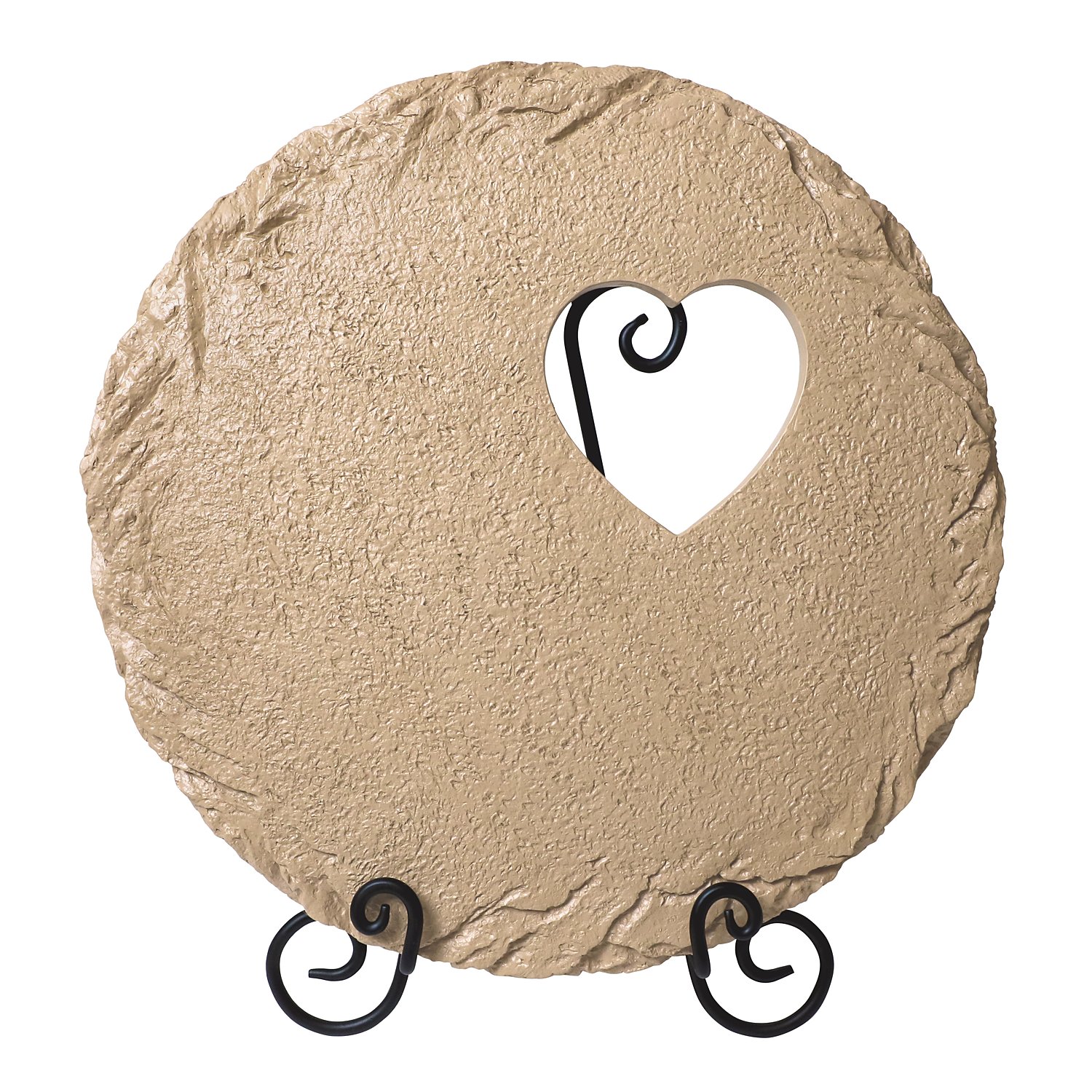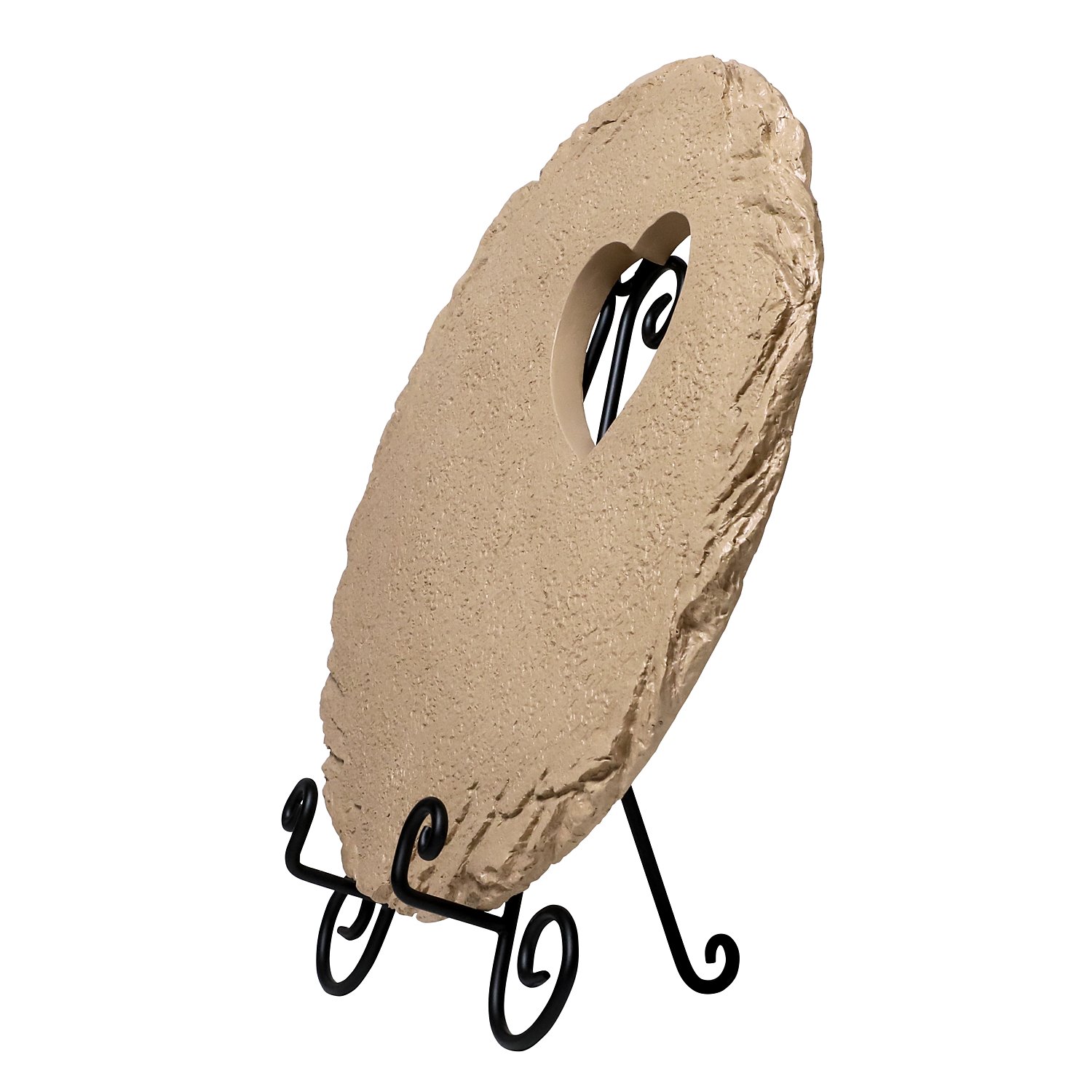 Dearly Departed Memorial Personalized Garden Stones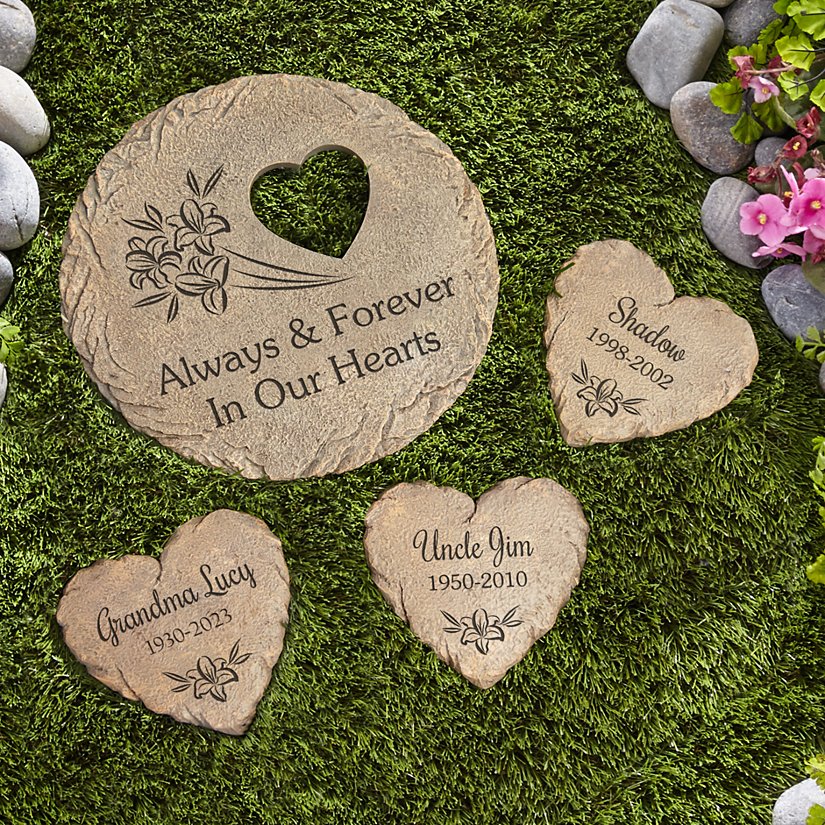 Product Description
Give your departed loves ones a forever home in a garden, at the base of a tree or another cherished place. You'll always be reminded that they are forever with you.
Thoughtfully personalize large stone with any 1- to 3-line message, name or date, up to 20 characters on the first and second lines and up to 14 characters on the third line
Large stone measures 12" dia.
Personalize small stones with any name up to 16 characters and any 2 years up to 9 characters
Small heart stones measure 6.75"Hx6.75"W
Crafted of durable cast resin with a realistic stone texture
Measures 11"Lx6"Wx3"D
To extend the life of your stepping stone, place in an area protected from direct sunlight, heavy wind, rain or inclement weather
Optional black metal scroll available for indoor/outdoor display for large stone
Dearly Departed Memorial Personalized Garden Stones
Personalized with care in the USA
PERFECT GIFT GUARANTEE Your personalized gift is a unique and lasting way to honor your loved one. We'll make sure you're 100% satisfied, or your money back.
Give your departed loves ones a forever home in a garden, at the base of a tree or another cherished place. You'll always be reminded that they are forever with you.

Thoughtfully personalize large stone with any 1- to 3-line message, name or date, up to 20 characters on the first and second lines and up to 14 characters on the third line
Large stone measures 12" dia.
Personalize small stones with any name up to 16 characters and any 2 years up to 9 characters
Small heart stones measure 6.75"Hx6.75"W
Crafted of durable cast resin with a realistic stone texture
Measures 11"Lx6"Wx3"D
To extend the life of your stepping stone, place in an area protected from direct sunlight, heavy wind, rain or inclement weather
Optional black metal scroll available for indoor/outdoor display for large stone